The owner spent almost 20 years to build this house. The completion of the house was dedicated to the fiftieth anniversary of the wedding of house owners.


Unique designed DIY house built of bottles. Construction of the building
The holder collected empty bottles of the champagne all his life to construct this house. Eight thousand bottles and a few ton of cement mortar were spent for building two floors and the tower.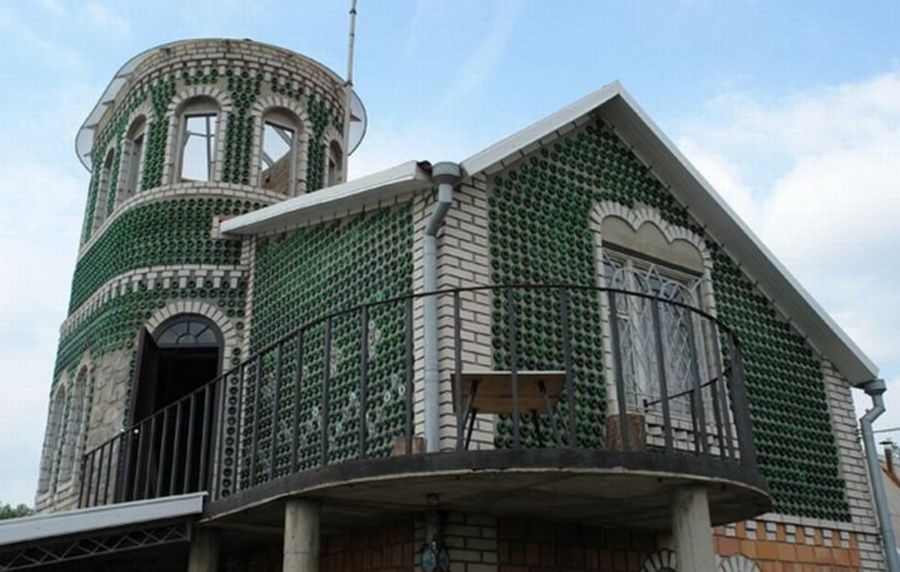 Architect, builder and owner of this house Vladimir Sysa was going after he wanted confidently. He drew projects, fantasized, devoted every free moment to this process. When he showed to his colleagues the project, they laughed at him and offered to use bricks. The enthusiast just waved it off and spent all his energy searching for bottles. He found material for the house in parks, garbage cans, tare reception points and restaurants.
Friends of the family supported Vladimir's idea and gave him only champagne for each holiday. When the neighbors learned of the construction of such a house, they began to bring empty champagne bottles to the gate.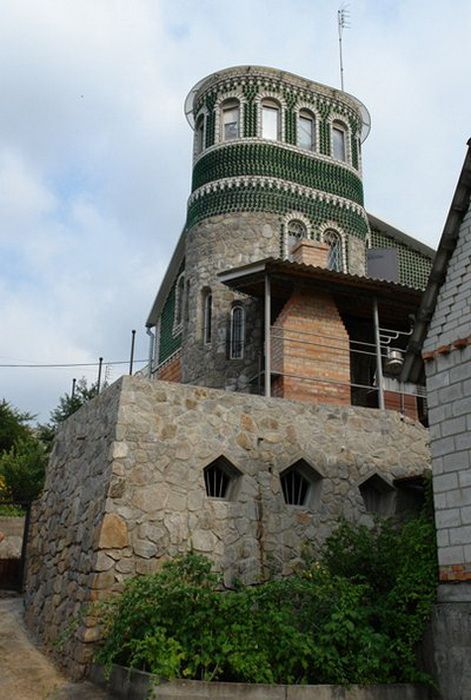 Such material as a bottle is no worse than a brick. The bottles rolled into concrete can not be broken, even with a hammer. Inside such a house it is very warm in winter and cool in summer, as a special air cushion is created. Vladimir said there was always a very good atmosphere in the house in that it is built by own hands.
Arranging of the territory
Unique features include a bottle oval tower with twelve windows. Mistress of the house Lyudmila Sysa says that the tower is very good flowers grow. She dreamed of making a greenhouse there. She planted cucumbers in buckets there in the spring. Her husband and she started the harvest of cucumbers in the beginning of June. Lemon trees and indoor flowers were growing up at the tower. Lyudmila wanted to plant date trees there.
By the way, Lyudmila is Vladimir Kirillovich's main assistant in building. After retiring she started actively help his husband. She washed all bottles with her granddaughter and daughter-in-law. Vladimir did not allow her to do main building work, but she did all the auxiliary work. They built a swimming pool using champagne bottles.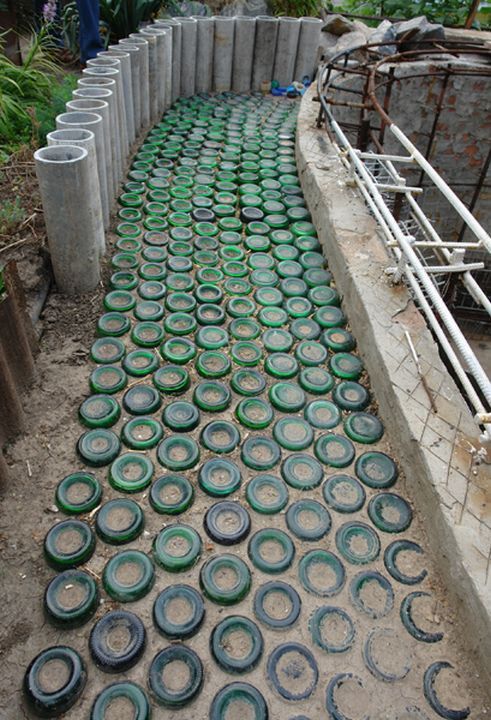 Vladimir Sysa is a fitter. He doesn't have architectural education, a fitter in education. But he has made a wooden houses at school. Pensioner built also a sauna, a walkway from bottles, a swimming pool.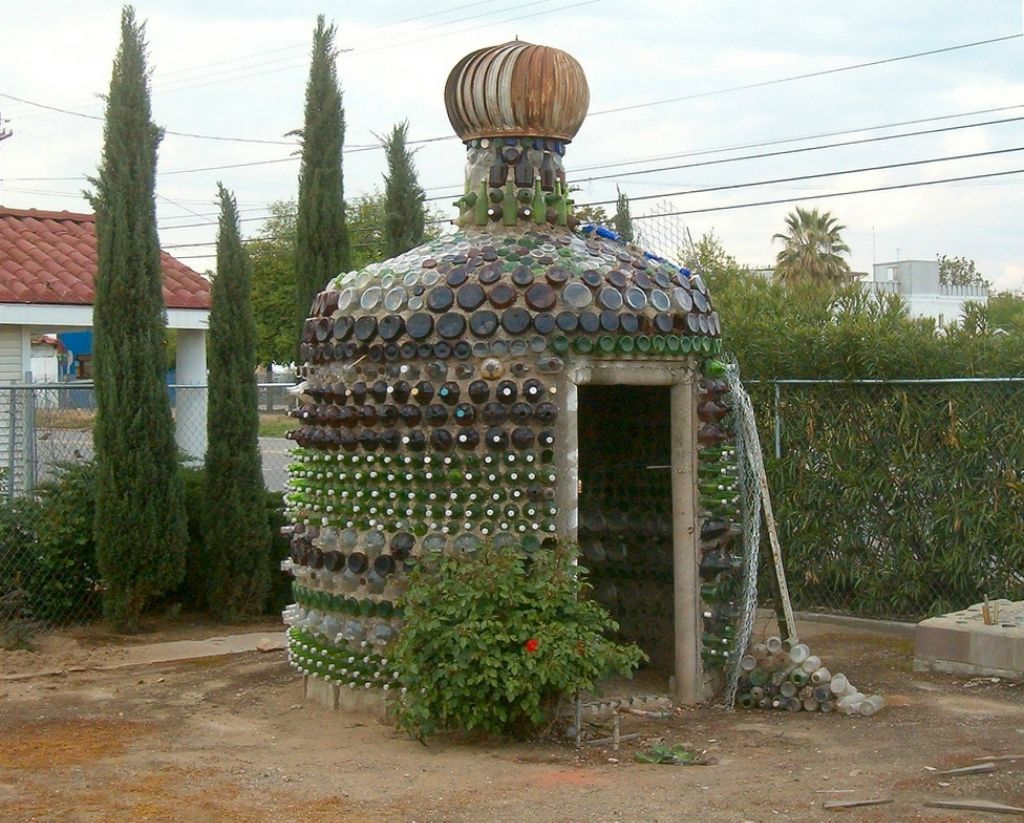 Their garden is made in the same style – using champagne bottles. Of course, it's possible to use not only champagne bottles. Imagination allows to create masterpieces from nothing.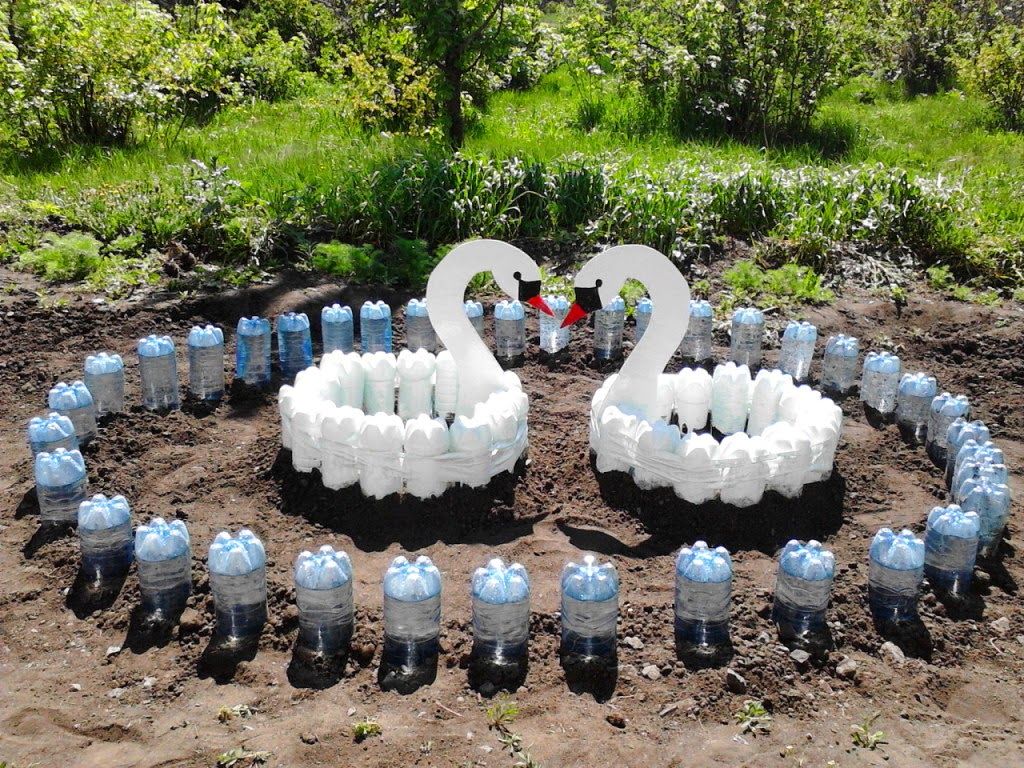 Don't be afraid of your ideas – everything is possible!  And this man is the proof alive for this.