Sometimes the simplest solutions in the interior leading to the arrangement of a stylish and cozy apartments. The combination of classic pale shades allows to achieve spectacular and fashionable effect from the most simple design solutions.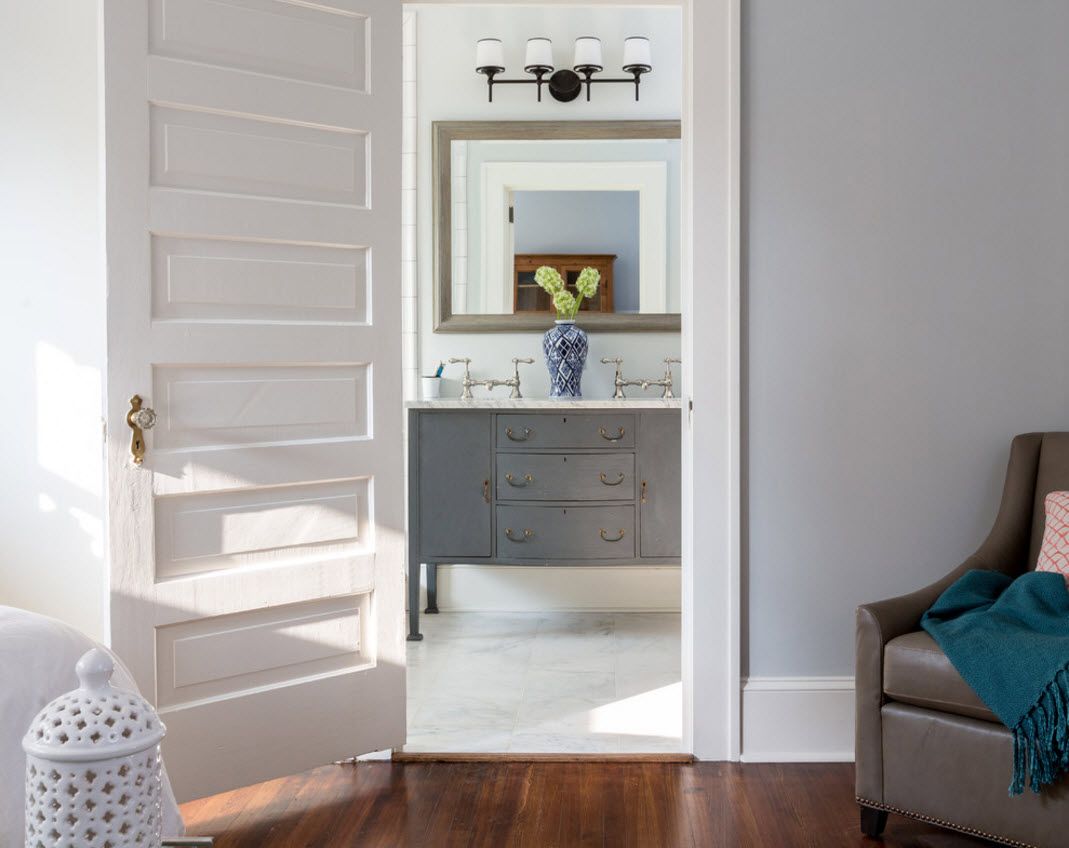 Bedroom in gray and white tones will be filled with light and peace. The feeling of sterility of this room make you feel comfortable, soaking up the crisp white linens.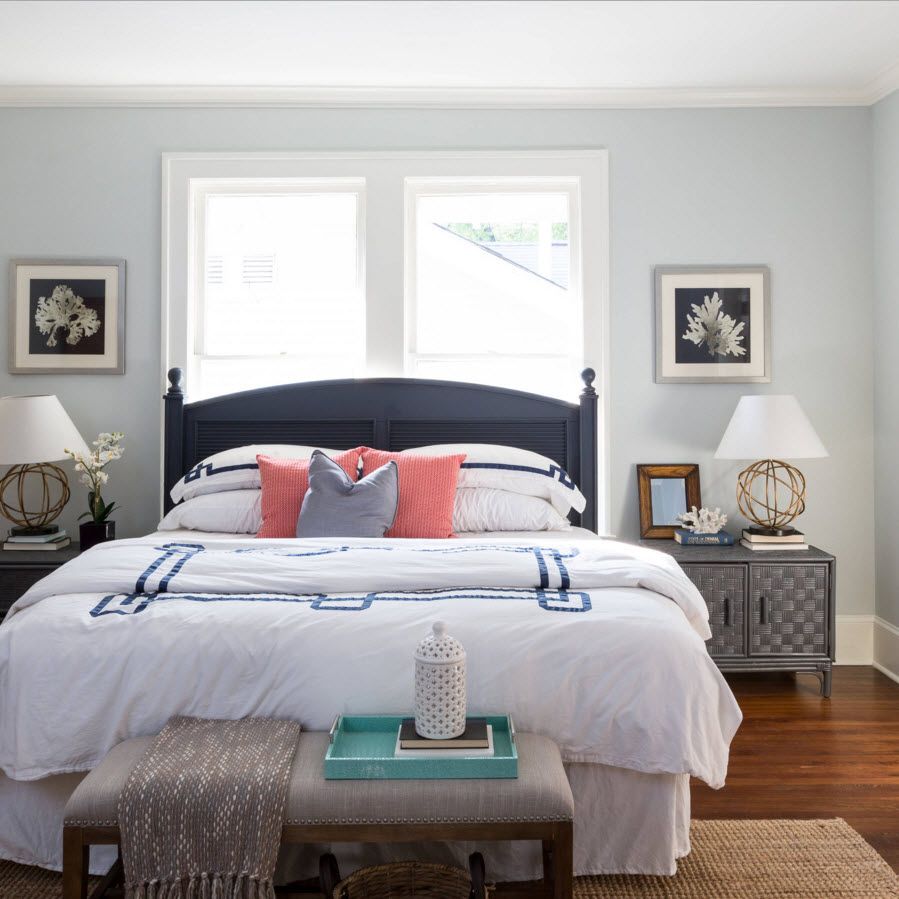 Dim gray dilutes the monotony of white walls. Whether this combination looks elegant and will create a stylish setting. Fireplace in the bedroom adds an atmosphere of comfort.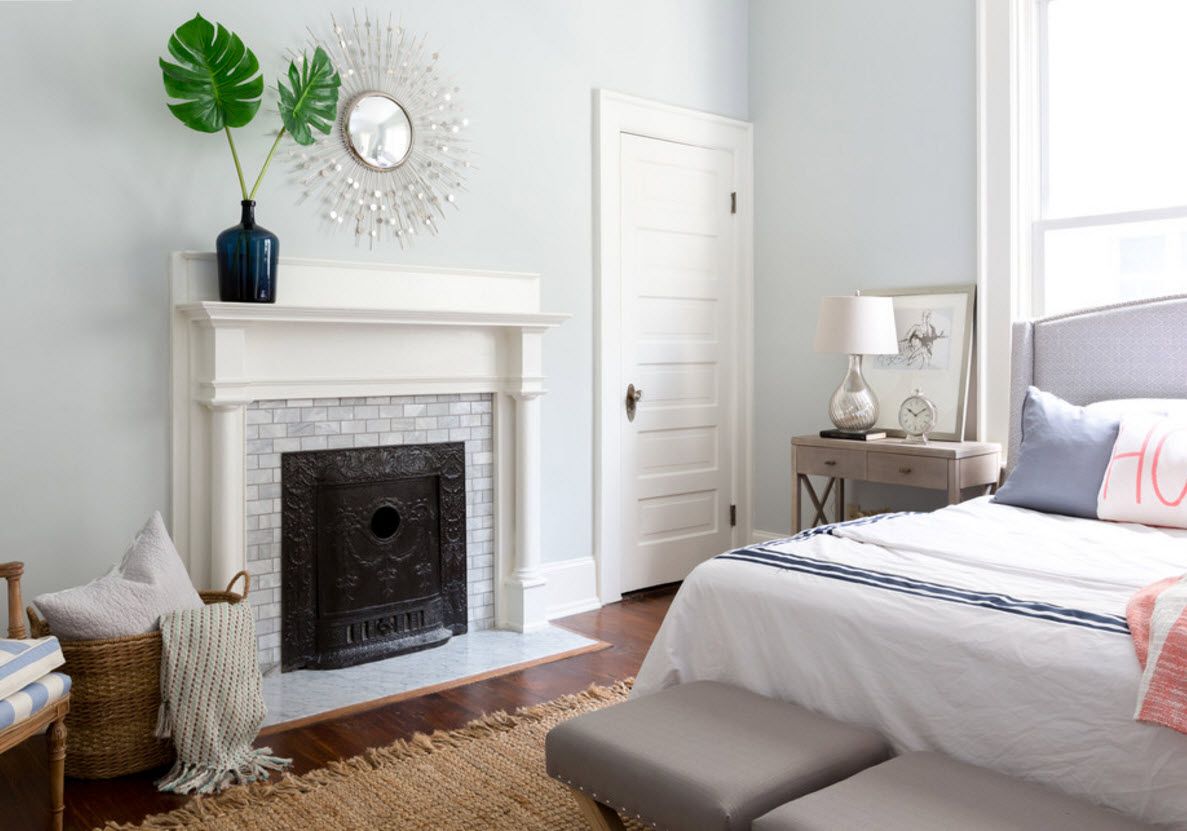 Dark objects made of natural wood will create a contrast with the bright surfaces and will refresh monotony of the primary color. Furniture with simple shapes and straight outlines would blend perfectly with the classical style, which is created by a combination of selected shades.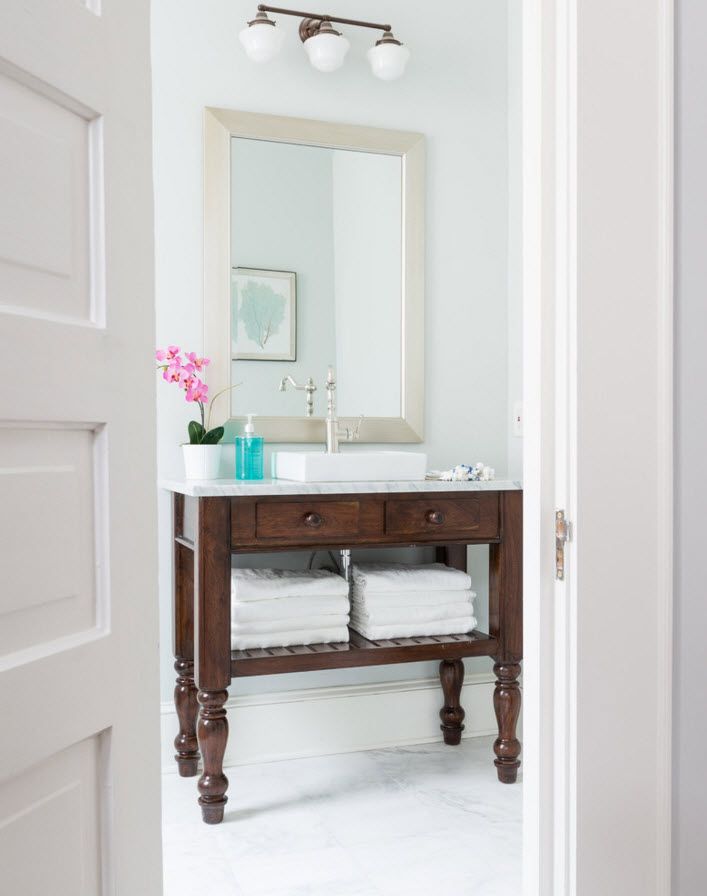 Resting place can be executed in darker shades. Grey furniture which is covering a whole wall will provide a cozy dusk. Here, on the couch, you can spend the evenings with a book or a pleasant conversation.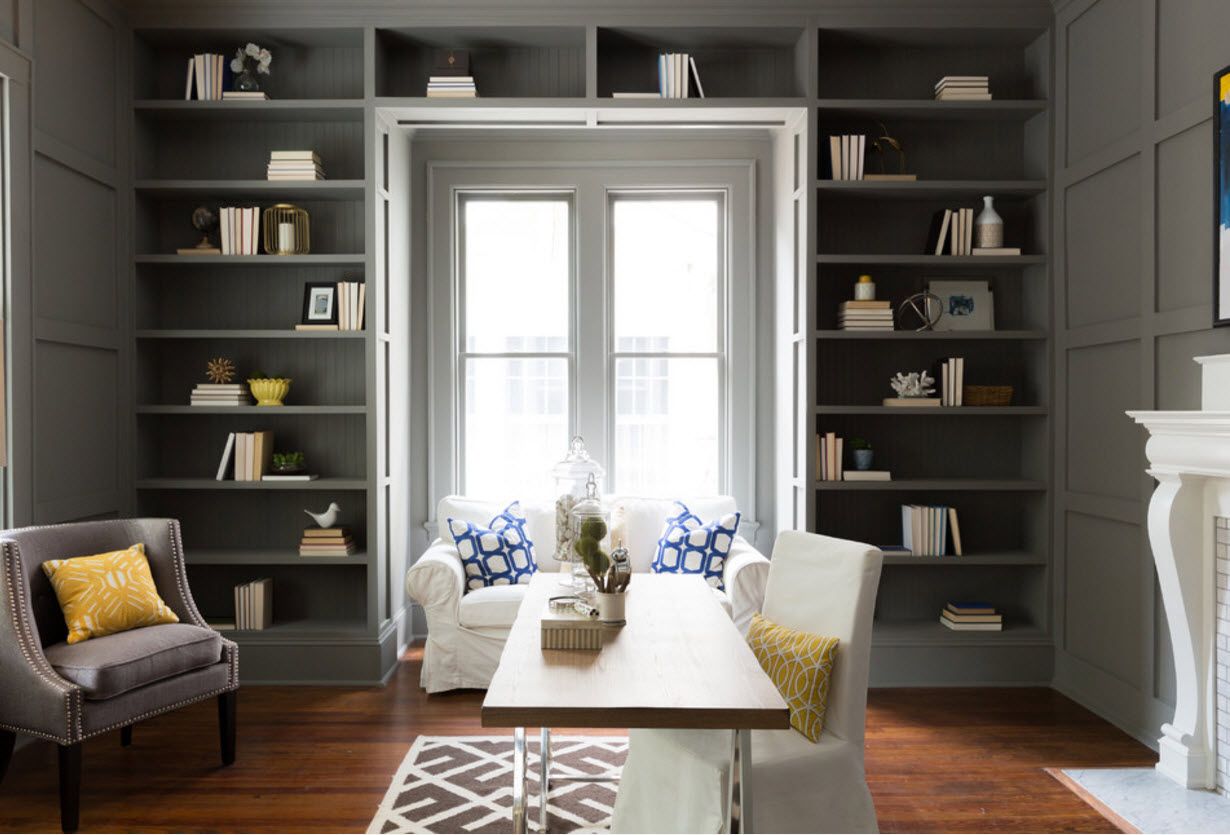 But light walls are perfect for the living room. Large panoramic windows let in plenty of light, which will be reflected from the white surface and spread throughout the room, creating a happy atmosphere. You can dilute the atmosphere with bright spots in the form of pillows, and other items of decoration.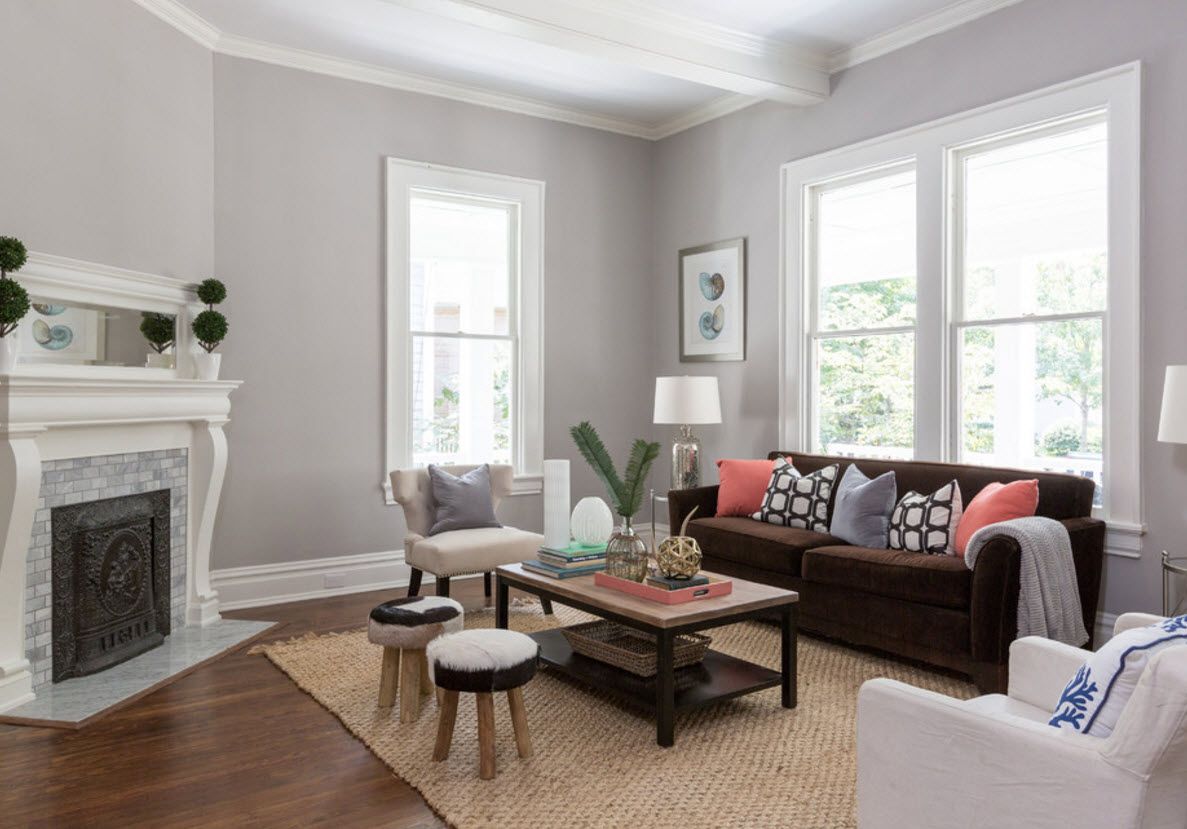 The kitchen in bright colors has very organic look also. White surfaces create a feeling of cleanliness. It is a big a pleasure to cook and just to spend time on household chores in this kitchen. The large working surface, which imitates marble, reflects rays of light with its glossy surface. The white facades of the furniture look very impressive against the dark floor.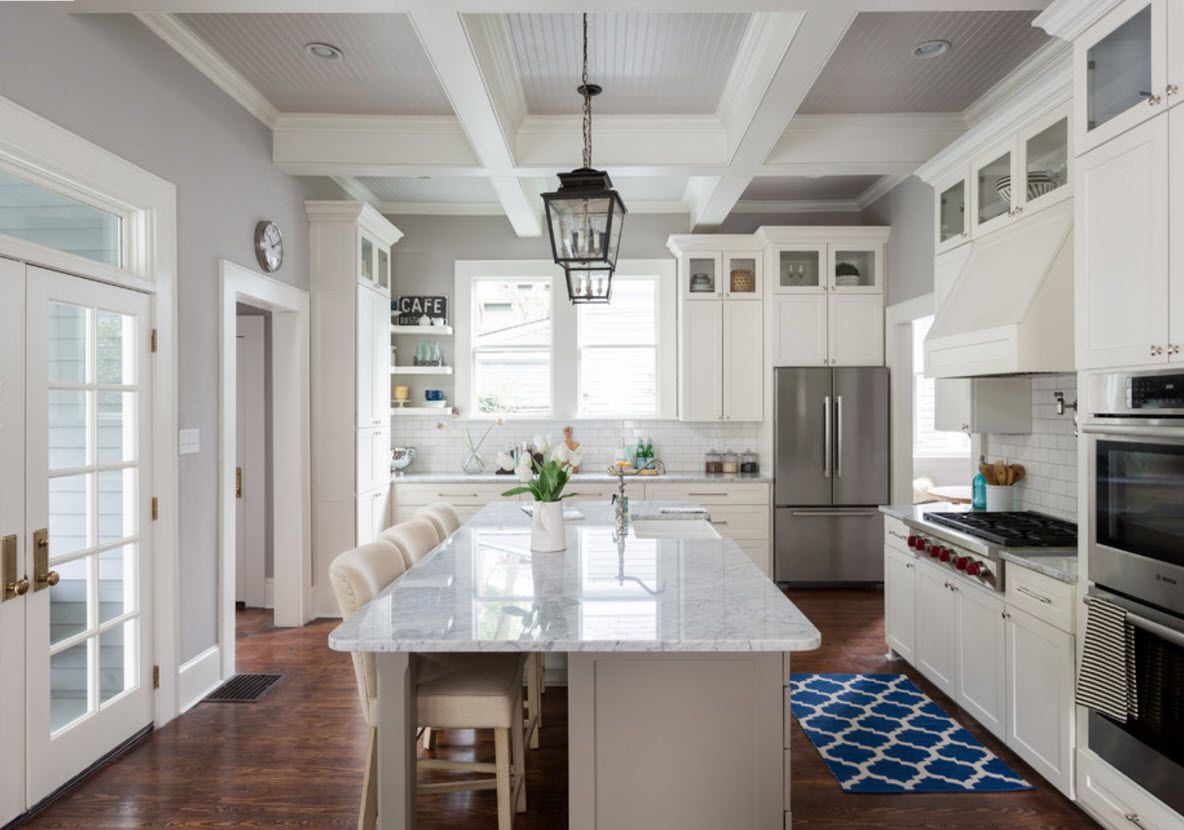 Chrome surfaces complement the environment perfectly. Modern kitchen appliances fit in the selected style, providing owners with the necessary functionality of the kitchen area.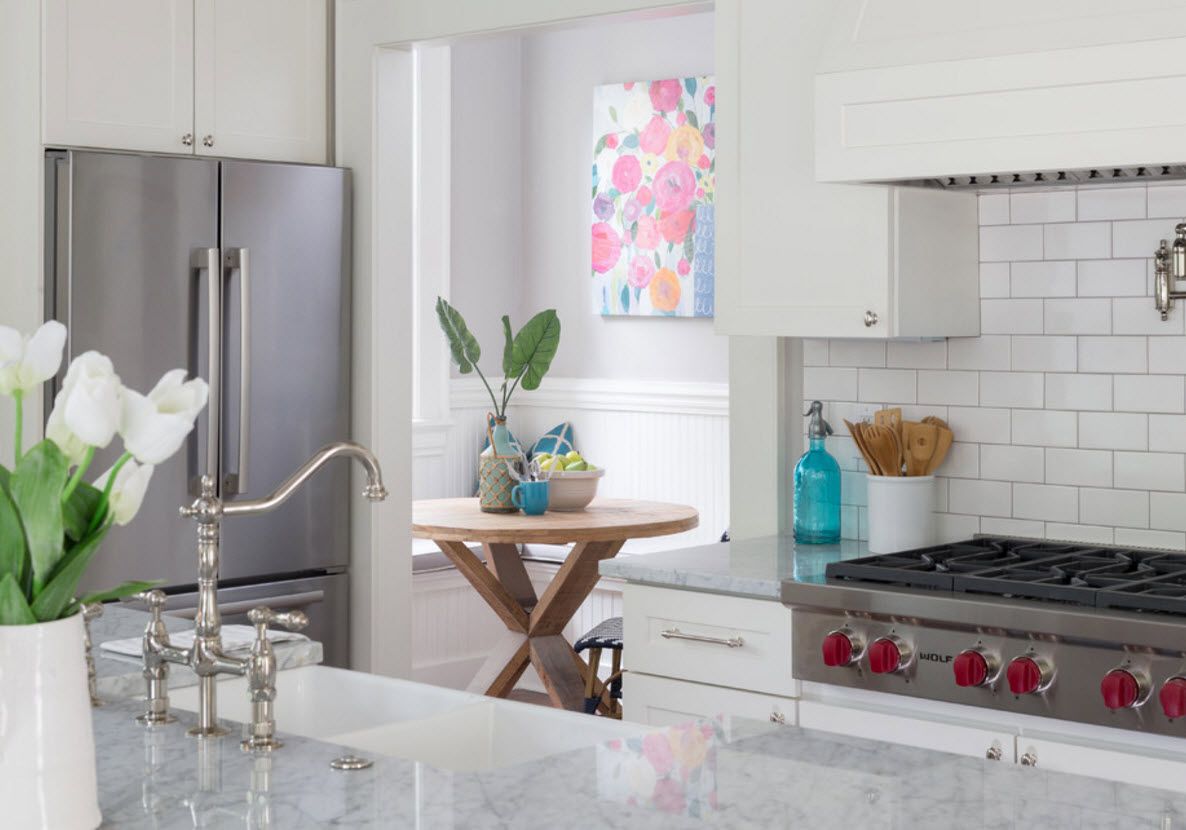 Nice details in the form of paintings, vases and statues will add elegance and sophistication to the rooms. Decorative elements of the atmosphere will create a playful mood in the kitchen or a romantic bedroom. It is enough to choose the right accessory for every room.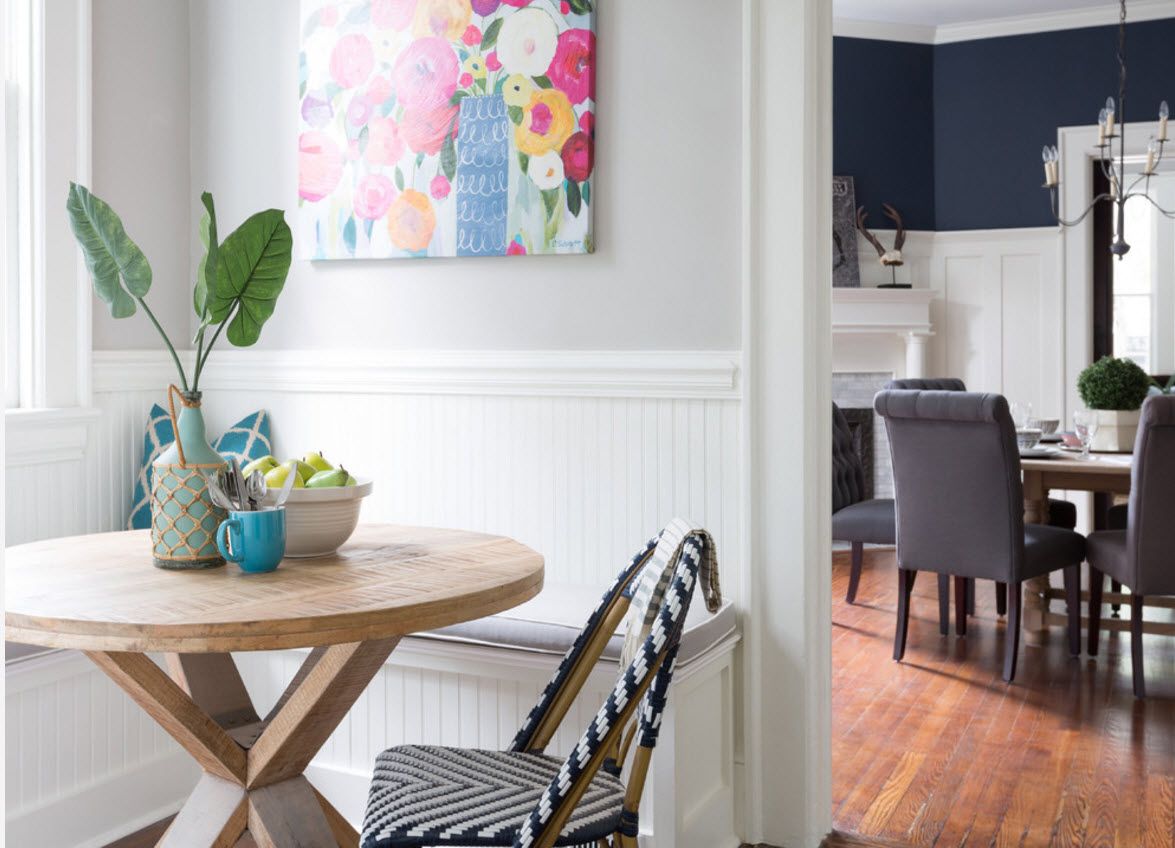 A small number of colors and the simplicity of style does not mean boring solutions. Flight of designer`s fancy will create a stylish, uncluttered elegance with their help and allow the owners to pass for people with good taste.