Are you ready to decorate your new outdoor area? Here are some things to consider when buying outdoor furniture so you can make the best choice.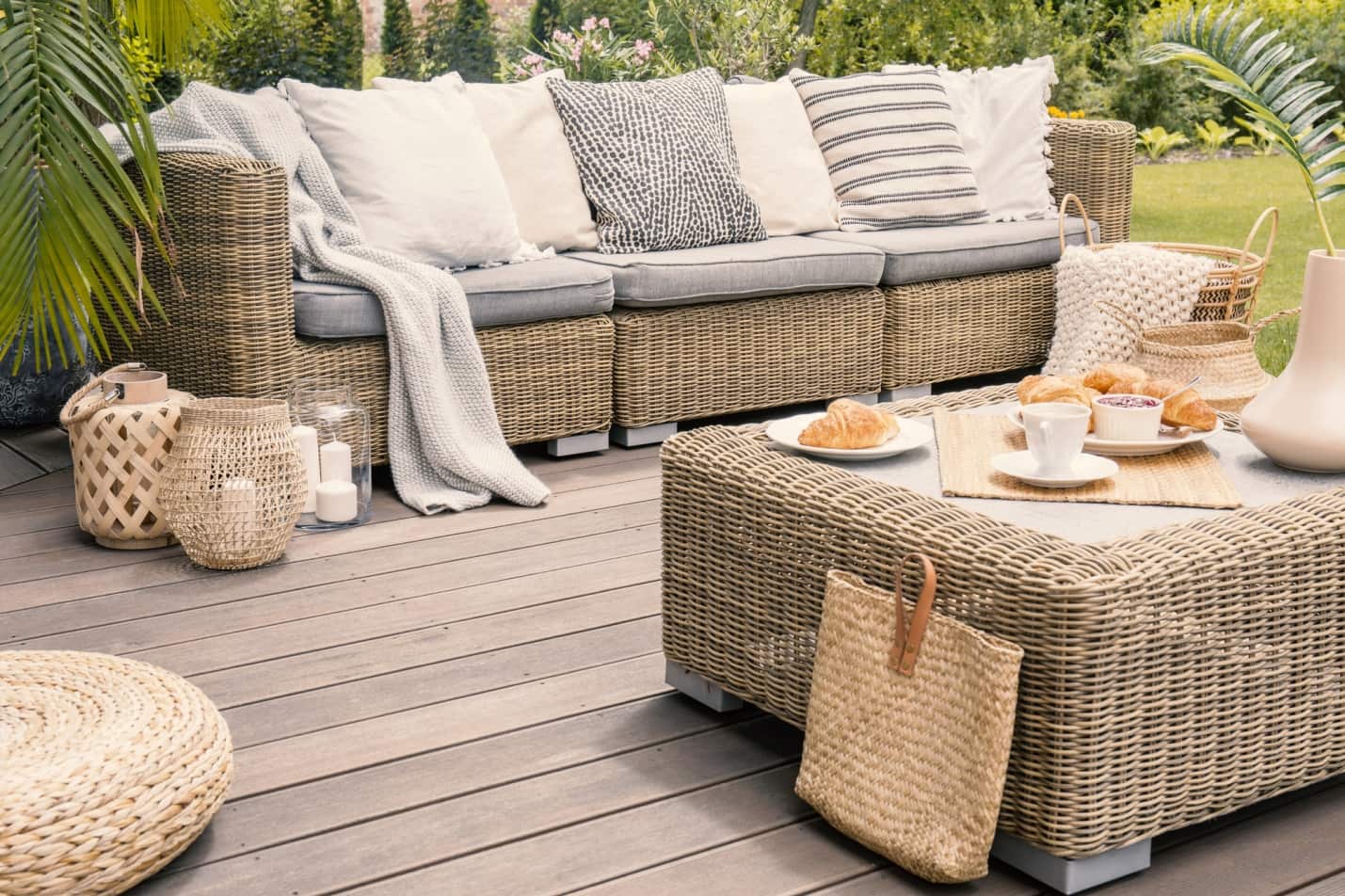 It's that time of year again. The sun is out and folks are beginning to entertain outdoors. If last year's patio set looks old and you just moved to a new place, you are in the market for buying outdoor furniture.
But before you buy, you need to consider a number of factors so you and your entire family spend those beautiful days in comfort. Here are 10 essential tips to consider when buying outdoor furniture.
Where to Get It
The first thing you need to know is where to buy outdoor furniture. The last thing you want to do is run around to furniture stores that might not have a good selection.
You can buy cool designer outdoor furniture and other styles online. Some places exclude shipping fees.
You can also find outdoor patio furniture in some local hardware stores. But keep in mind you won't have as large as a selection as you would at a store that specializes in outdoor furniture.
Measure for Measure
Before you go shopping, you need to measure your space. Just like the inside of your home, you don't want to put furniture items that are too big for your space and make the area overcrowded.
Using a tape measure will help you see how much room you have. After you select pieces online, look at their measurements. Then take some blue painters tape and map it out in your outdoor space. Leave room for space to walk around.
This will help you see what items you have room for. Another idea is to use a virtual software program for furniture arrangement to measure the space.
Think About the Weather
Know what mother nature has in store before you select your furniture materials. If you live in a dry and hot climate, it's best to stay away from wood.
Buying a resin wicker style or a protected metal would be best. But keep in mind, when paint wears off metal, it needs to be repainted.
Another idea is to place your patio furniture under an area with a rooftop. This will help keep the rain off your shoulders. It may even allow you to stay outside during summer rain showers.
Know the Shape of Your Space
If your new digs are in the city, you might not have the luxury of a large backyard. You may have a balcony or a small outdoor area. Along with measurements, consider the shape of your space.
Is your balcony long and narrow? Then you definitely need a rectangular table that isn't too wide. Is the space square but short? Then choose a small square or circular table, corner furniture, or a bistro set. And leave room to walk around.
Choose Your Material
When it comes to buying outdoor furniture, you have several material choices. Most people choose their furniture based on three things: the weather, the look they're after, and the care the material requires.
As mentioned before, you want materials that hold up to the weather. Wrought iron makes a good choice for hot and wet climates like Florida. The downside is they may need to be repainted eventually, but the material will last forever.
If you're looking for a material that's easy to maintain, get furniture in teak, aluminum, or resin. The great thing about resin, it's made in a wide variety of furniture styles from modern to classic.
Determine Where To Put Your Outdoor Furniture
If you own a home with a backyard, there's a chance you have several options where to place your furniture such as the open grass, a patio with pavers, or a wooden deck.
If you have your heart set on wood, stay away from placing it in the grass because the moisture from the damp or wet ground can eat away at the wood. The same goes for an unprotected space without a roof.
Make sure you choose weather-friendly furniture. For areas that get strong sun, consider buying a table with an umbrella. This will not only protect your furniture, it will shield you and your family from the sun.
Do You Have a Place to Store Your Furniture?
You'll need a place to store your furniture when the season is over. That could be winter if you live in the north, or summer if you live in the rainy summer south. Wherever you live, make sure to have a clean dry place like a garage or shed to store your outdoor furniture.
It's also best if the area is climate controlled. Perhaps you have a sun porch or lanai where you can store or use your furniture during the offseason. If you're short on storage space, consider purchasing foldable furniture. It's a space-saving option many people appreciate.
What's Your Budget?
What you can afford will often decide what you'll purchase. But whatever you do, get well-made furniture.
Here are some ways to save money on your purchase:
Try a thrift store or a garage sale: you can always get new cushions and pillows
Consider buying at the end of the season when items are on sale
Shop for faux wood because real wood costs much more
Consider repainting older furniture and replacing cushions and pillows
These options can save you money. You can also spend on one item like a table and save on seating.
Stay Away from Gender-Specific Patterns
When you have a significant other choose a pattern and style for both of you. You might love flowers. But your husband or wife may not. On the other hand, don't bring home patio cushions with a masculine theme if your partner doesn't approve.
It's best if you go shopping together. Why not buy outdoor furniture that suits both your tastes.
Pay Attention to Comfort
Manufacturers make a variety of furniture for outdoor relaxation such as hammocks, rockers, chaise lounges, recliners, and even day beds. And the point of outdoor furniture: relaxation.
So choose cushions and furniture that's comfortable. You don't want to feel like you're sitting on rocks. Take time to try out the furniture. If you sit down and you find yourself having to reposition yourself, the set is not a good choice.
The Takeaway on Buying Outdoor Furniture
Follow these 10 tips when buying outdoor furniture. You'll be happy when you realize you chose furniture that looks beautiful and lasts for years to come.
Looking for more design tips? Check out more articles on our blog.