Home improvement and remodeling is a billion-dollar industry. But instead of spending your life savings to pay someone else to make decisions, you have made the brave choice to remodel your home yourself.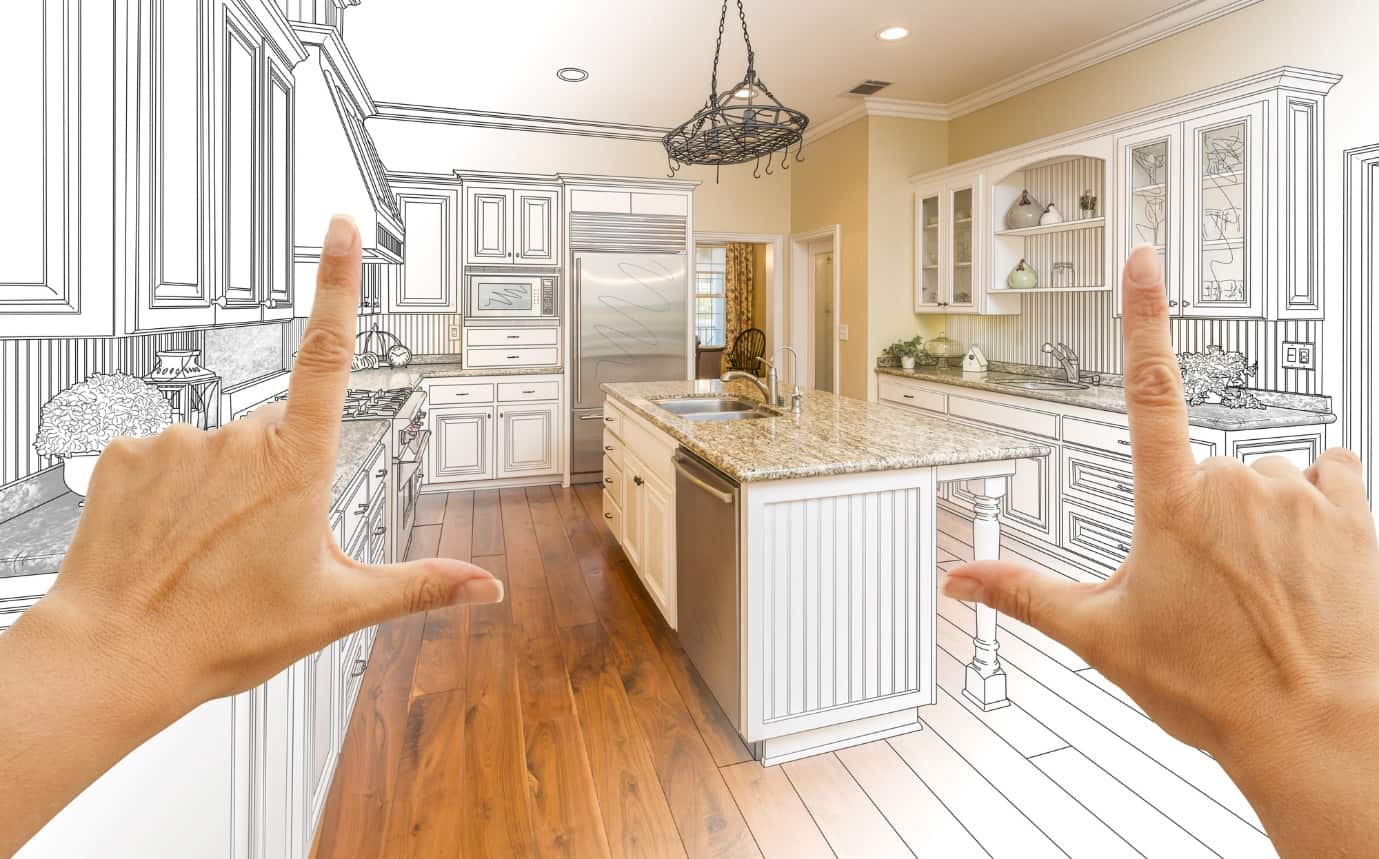 Good choice! And welcome to the exciting world of home improvements. But before you start tearing down walls and buying new lighting fixtures, take a look at a few of these basic remodeling tips.
You will thank us later!
The Devil Is in the Details
During the remodel process if you find yourself thinking "we don't need to get that detailed", think again.
Whether you are working with a general contractor or working by yourself, every detail should be painstakingly laid out. The more work you put into the planning phase, the less work you'll have fixing mistakes.
Do your research on the structure and foundation of your home before making any major decisions. Consider the environmental impact and any necessary permitting before you start your scope and planning.
Go slow with the budget and planning process to make sure you have considered every possibility. When you have the opportunity, meet with vendors in person to get your questions answered and be able to look and touch any supplies before investing.
While this first tip might seem simple, it's a common mistake for those that are new to home remodel.
Subscribe to Consumer Reports
Consumer reports is a website that provides unbiased reviews, reports, and information on several products and services.
When you are purchasing appliances, picking supply manufacturers, and wondering about the safety of a specific feature, check consumer reports first.  A lot of information on consumer reports is free. But, having a subscription gives you access to more ratings and reviews as well as support from a consumer reports expert agent.
You will want to have one trusted source of information for your remodeling questions. Invest in consumer reports to avoid endless hours of internet searching.
Create A Spreadsheet
The organization will save you time and headaches during a remodel. It will also facilitate communication between you and your vendors or anyone else that is helping you with your project.
On your spreadsheet, you should include all the materials, appliances, paint colors, and anything else you decided upon or purchased. Having all of this information in one secure location will keep everyone involved accountable.
A master spreadsheet can also be very useful in tracking your budget and spending.
Check Materials When They Arrive
In all the chaos of a remodel it is easy to overlook the evergrowing stack of materials in the corner of the room. But to confirm your order is 100% correct, you should check each delivery upon its arrival.
Open the boxes, check that everything is there and in good condition before signing off on it. Failure to do so can cause conflict between you and the vendors and ultimately may cost you money.
Don't Skimp On Safety
During a remodel you will have to decide where you want to splurge and where you want to save to stay on budget.
Maybe you have your eye on the perfect Baird Brothers Fine Hardwoods or a one-of-a-kind antique dresser. Great! Keep those at the top of the list. But don't forget about quality safety features too.
When it comes to purchasing smoke and carbon monoxide detectors or durable locks spend the money for the best quality you can find. The safety of you and your family should come above anything else.
Choose a Style That Flows
When you're looking for kitchen remodel tips or bedroom remodel tips you could get competing advice. The problem with remodeling one room at a time is that it can lead to an overall disjointed look and feel to the house.
If you choose a modern sleek look for the kitchen but a quaint comfort look for the bedroom, the house won't feel balanced. Think about how your remodel will affect the aesthetic of the entire house before choosing the design and look you want to pursue.
Offer Incentives to Work Crews
Even during a DIY home remodel, chances are you will need a crew of people to help you. You can support the crew in several ways, but offering money is one of the most effective.
If you and the working crew have a determined deadline, you can offer them a monetary incentive to meeting that date. That way, they are as invested as you are in getting the project completed promptly.
You can use the same technique with a general contractor or any other members of your remodeling team.
Prepare For Life During Remodel
It's easy to get excited for the "after" of the remodel, but much harder to get excited for the "before" and "during".
A home remodel can mean loud noises, interruptions to the regular routine, and strangers in and out of your house. The sooner you make peace with this, the better.
Doing a deep clean and declutter of your home before remodel is a great place to start. Get rid of unwanted junk that is just taking up more space. Invest in good storage containers or a storage locker to keep things that you will not need during the remodel.
Stay Calm, Be Patient
Sometimes during a remodel your attitude can be a saving grace. Remaining positive when things get challenging and asking for help when you need it can improve the overall experience.
Try to keep the vision and end goal in mind during the process and remind yourself that the chaos is temporary.
Take up meditation or yoga during this time to have a healthy outlet when you feel discouraged or frustrated.
Remodeling Tips Are Just the Beginning
These remodeling tips are a great place to start, but they are by no means a comprehensive guide. You will learn so much more along your journey.
Ask questions, do research, and stay informed throughout your remodel and you will be elated with the results!
For home improvement and design tips, browse our website today!