Are you thinking about adding a home addition? If you are hesitating at all, check out this guide to learn the top benefits of a home addition.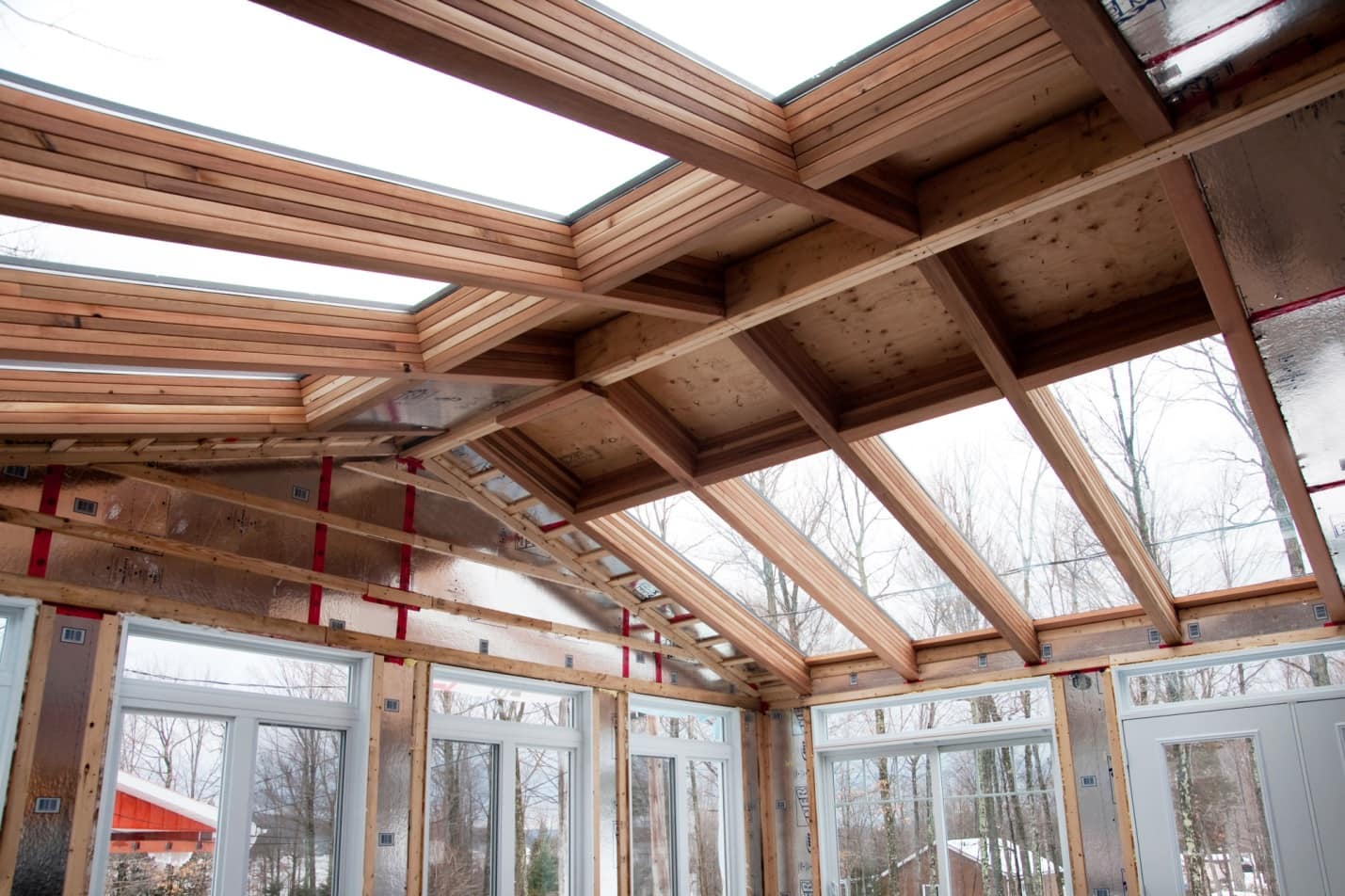 Did you know that the number one regret homeowners have about buying their current house is buying one that was the wrong size?


According to the results of a recent survey, 33 percent of homebuyers said that they bought a house that was too small for them and their family.
Are you in this situation right now? Does your home feel more cramped than when you first bought it?
If so, you may want to consider investing in a home addition to increase the square footage and available space in your house.
Not sure if this is the right move for you? Read on to learn about some of the benefits that come with it.
Gain More Space
The most obvious benefit of an addition to your home is the fact that you get to enjoy more space. If your home feels cramped and it seems that you and your family members are always tripping over each other, an addition will give you more square footage and help to spread everything (and everyone) out a bit.
Increase Resale Value
Adding to your home may also help to increase its resale value. Depending on the location of the addition and what it adds to the house (an additional bedroom, an additional bathroom, etc.), you could add thousands of dollars to the sale price of your house when the time comes for you and your family members to move on.
Save Money
Of course, adding to your house is an investment. However, paying for a new addition to your home is a lot cheaper than buying a whole new house. If you can't afford to move somewhere larger but still need extra space, an addition is a more cost-effective way to get what you want.
House Extra Family Members
These days, it's becoming more common for adult children to continue living with their parents after they graduate from school. Many elderly parents are also moving in with their adult children when they need additional care but don't want to transition to an assisted living facility.
Building an addition to your home could make it easier to accommodate family members if you find yourself in either of these situations. It'll also be helpful if you just want to have extra space for when guests come to visit.
Earn Additional Income
Based on the location and size of your new addition, you might be able to earn additional income from it.
Some people add to their home so they can rent out the added space and supplement their income. This is a great option to bring in extra money in a mostly passive way.
Tailor It to Your Needs
No matter what you decide to do with the addition to your home, you also get a lot of control over the layout and what's included in it.
When you buy a new house, you often have to sacrifice certain things (unless you decide to build it from scratch, which takes a lot more time, money, and effort). If you decide to add to your current home, you can tailor the addition to your specific needs and preferences without making a huge investment.
Tips for Getting Started With a Home Addition
As you can see, there are plenty of reasons why you might want to build a home addition. If these benefits intrigue you, you might want to see details about what the building process looks like and how you can help it go more smoothly.
Listed below are some tips that will make the process of adding to your home less stressful and help you ensure you get an addition that suits your tastes and specific needs:
Create a Detailed Budget
Start by making a detailed plan for your addition and doing some calculations to figure out what it'll cost you.
Get as specific with this budget as you can. This will help you anticipate costs and figure out how much you need to save or borrow in order to make your vision a reality.
Hire the Right Team
Make sure you have the right team of people helping you with the addition, too. At the bare minimum, you'll need a construction manager to oversee the project, along with the following workers:
Plumber
HVAC technician
Electrician
Roofer
Painter
You may also need a cleaning crew and landscaping team to come in and help get things back to normal after the job is finished.
Know the Laws in Your Area
Make sure you're not violating any laws or building codes when you start working on your new home addition.
Contact your local lawmakers before getting started to fill out any necessary paperwork and get any permits you may need. You might also have to get permission from the Homeowners Association in your neighborhood.
Prepare Your Home
Take steps to prepare your home and protect it from damage that may occur during the renovation process. Lay down tarps and sheets to protect furniture from dust, and put valuable items in storage so they don't accidentally get damaged. Move furniture out of rooms where the contractors will be working, too.
Prepare Your Neighbors
Finally, let your neighbors know that you're going to be doing some work on your house. Depending on where you live, you may even need to have them sign off on it before you get started.
Even if it's not required, it's still nice to warn them that they might hear a little extra noise in the neighborhood for the next few weeks.
Add to Your Home Today
Now that you know more about the benefits that a home addition has to offer, are you ready to move forward and invest in one?
If you are, be sure to keep the tips listed above in mind. They'll help guide you through the process and minimize the stress that comes with home renovations.
Do you want to learn more about upgrading your home while sticking to a strict budget? Do you need inspiration for your new addition?
No matter what kind of advice you need, we've got articles to help you. Check out some of our home renovation resources today.