Lattice ceiling is one of the types of suspended ceilings. It has a continuous cellular structure on the entire ceiling surface covered with background substrate from the back side. The cells' shape may be not only square, but also circular, oval, etc. Its presentable aesthetic appearance and excellent technical properties contributed to widespread use in a variety of areas. We are going to explore the ideas of using aluminum lattice ceiling for modern interior design.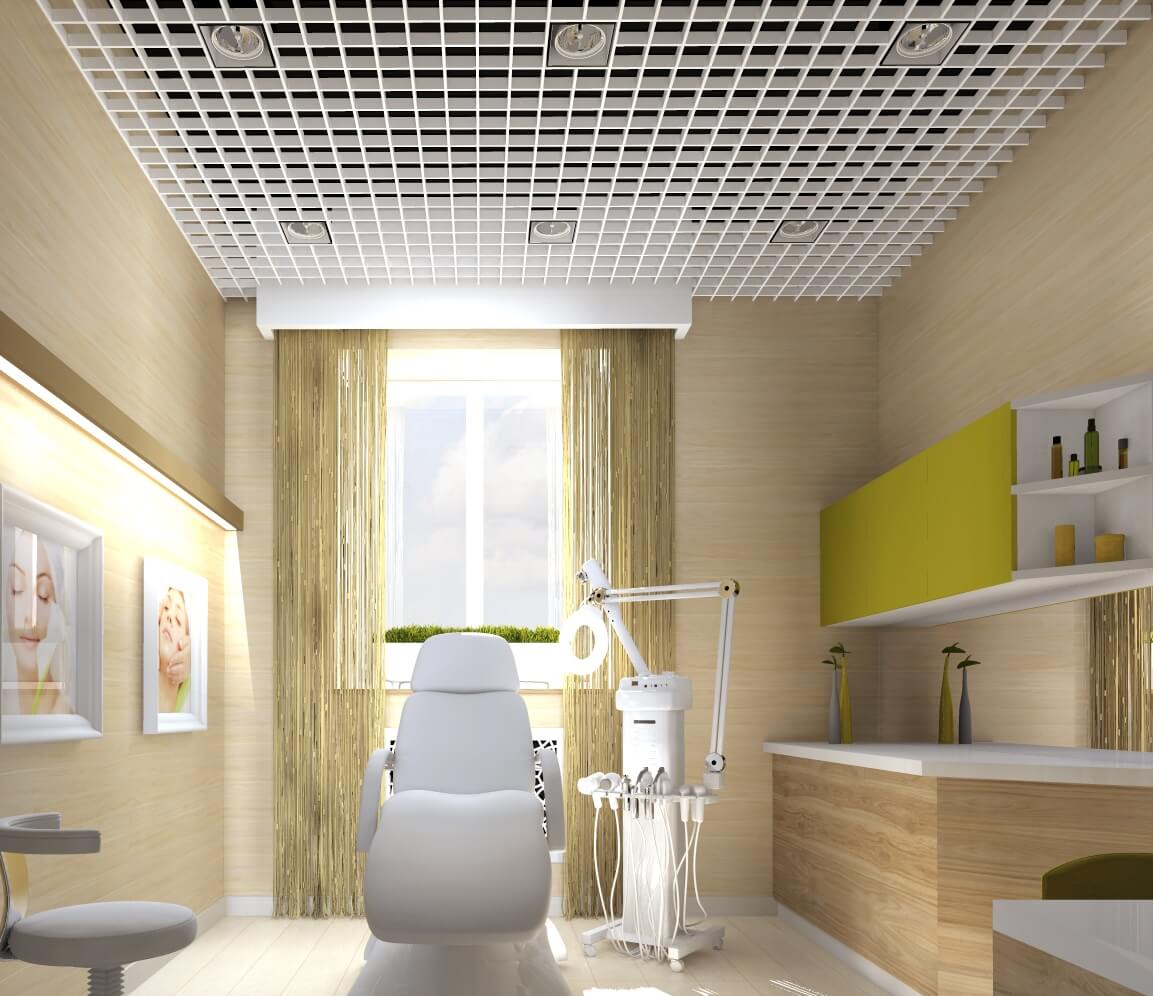 A ceiling made of aluminum of 0.32 and 0.4 mm thick. The most popular cell sizes – 50×50, 75×75, 100×100 mm, but there are other sizes made to order. By the way, the smaller is the cell grid, – the higher is the ceiling price. This is explained by the high use of the constituent elements in the ceiling design.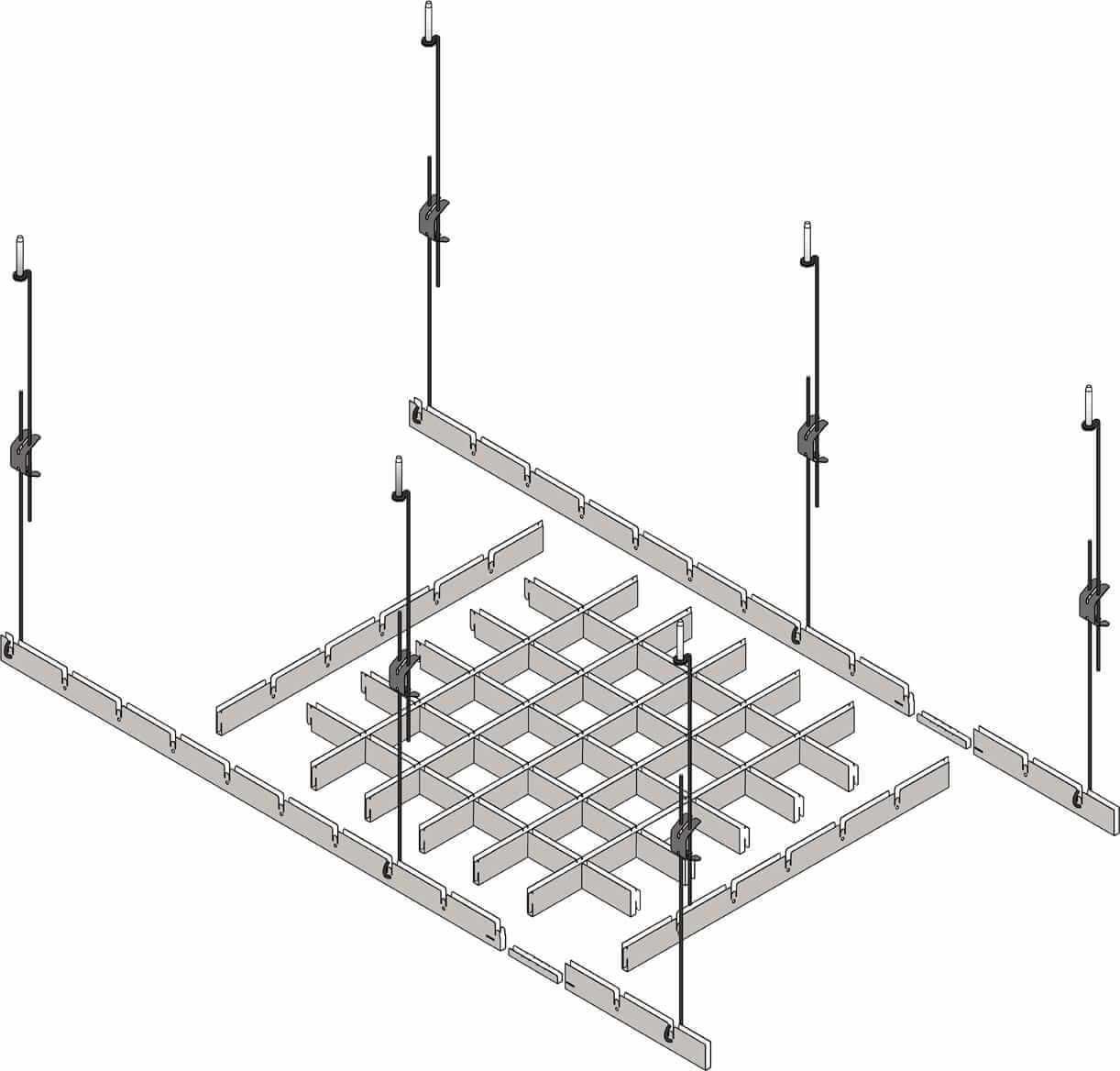 Lattice (grating) ceilings can be produced in different colors. The most popular of them are gray, metallic, white, chrome, gold, black. The ceiling to order can be made in any color according to the international scale of RAL.
Lattice ceiling can be divided into several types by shape:
standard;
jalousie;
pyramidal;
multilevel.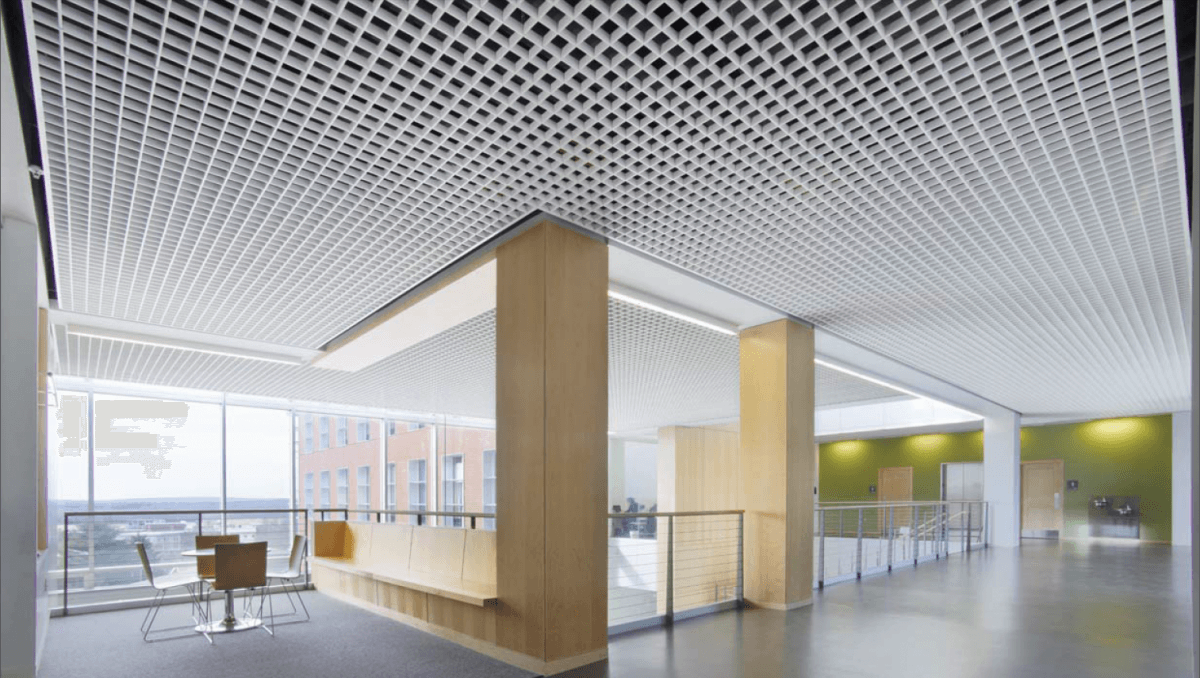 Benefits of the lattice ceiling
Suspended ceiling grid is made entirely of aluminum, not deforming at high temperatures and does not emit toxic substances.
The ceiling is absolutely water resistant, it can be used in places such as swimming pools, baths, basements, industrial facilities with a relative humidity of 100%.
Made of environmentally friendly materials that can be used in residential areas.
A special coating does not accumulate dust and moisture, and this is a negative environment for mold and fungi.
It has the ability to install soundproofing and thermal insulation materials.
It allows lighting fixtures to be installed in virtually any location. The ceiling itself has a good light reflectance.
Installing the panels based on mineral fiber can increase the rate of heat and sound absorption, but does not reduce the high levels of moisture resistance.
Hides communication wires and pipes in the ceiling, but the access to them remains free;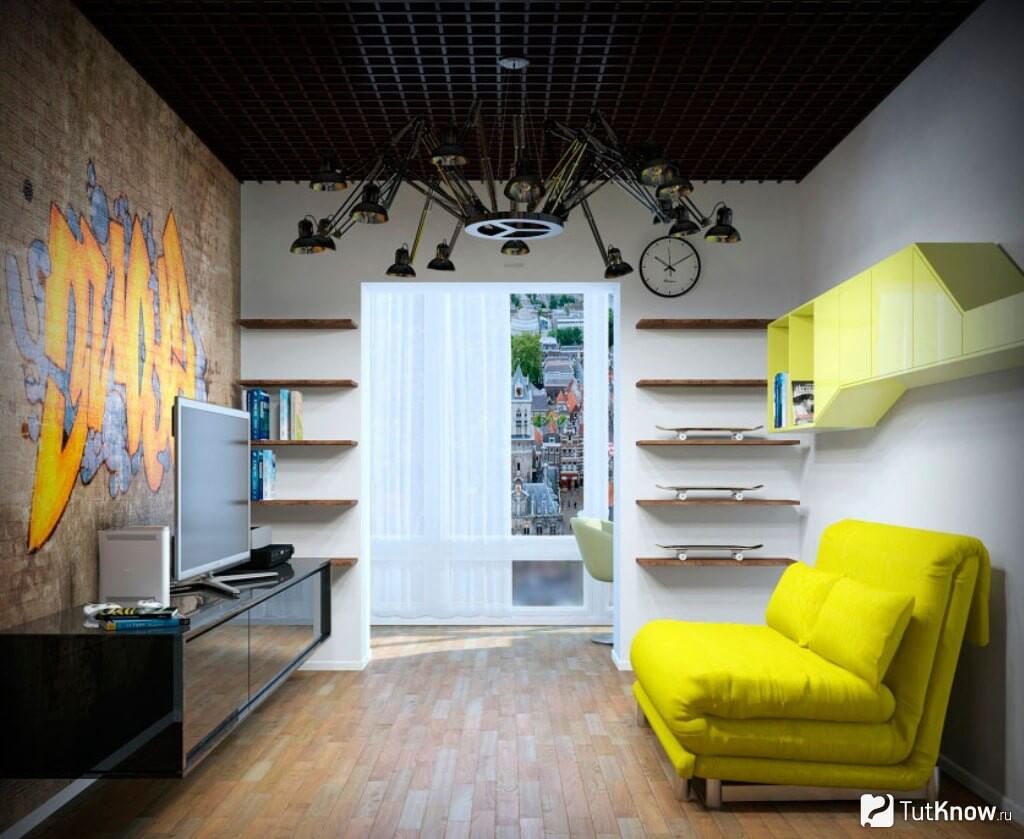 Disadvantages of the lattice ceiling
The relatively high price due to the use of expensive high-quality aluminum.
Compared with the installation of stretch and suspended ceilings, installation of grating more time-consuming and lengthy. All slats are going slowly and by hand. Yet there is a plus: anywhere on the ceiling, you can remove the module, for example, if access to the wiring.