Stretch ceiling is a modern version of the ceiling decoration in the form of a panel, fixed on a plastic or metal profile on the ceiling. It combines bright style, safety and security, which certainly is an excellent choice for modern fashionable interior. We'll going to know more about stretch ceilings: types, advantages, disadvantages and photos to decorate our discussion in more visual fashion.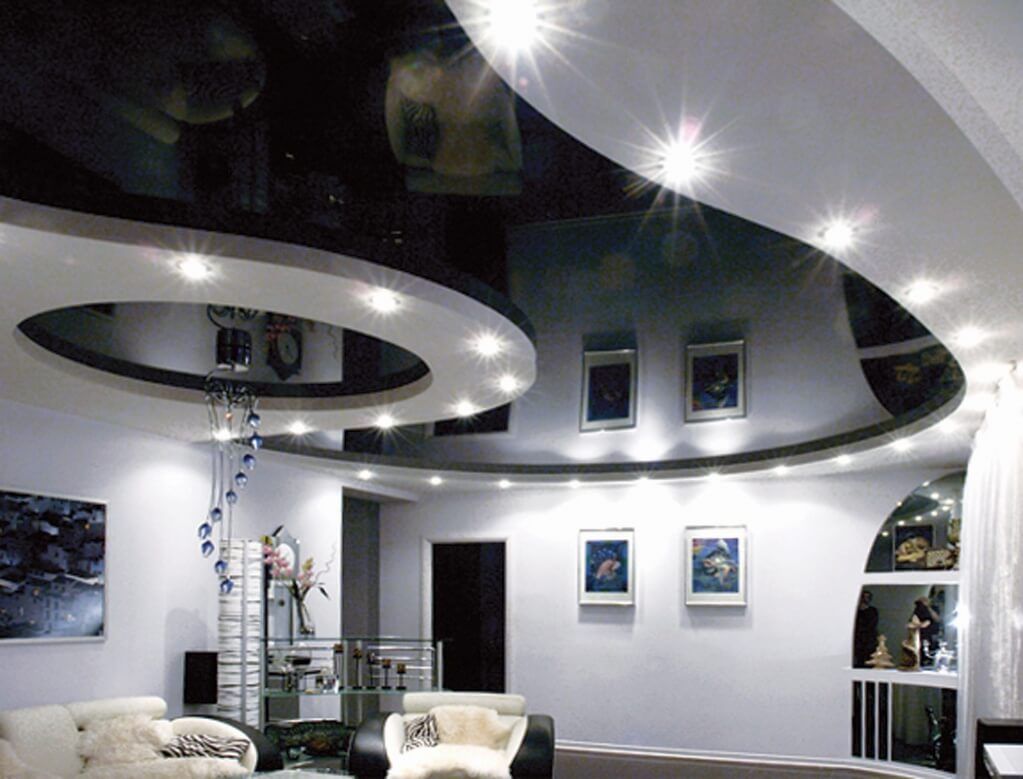 Benefits
easy installation: does not require pre-treatment (plastering, leveling, priming, etc.);
provides protection of your apartment from water leaks from above;
aesthetic appearance;
allows you to implement numerous design solutions;
the stretch ceilings installation process does not leave dirt and debris, so the installation can be postponed to the last stage of repair;
masking effect: allows you to hide communications, electrical wiring, wall roughness and defects.
Types of stretch ceilings
Produces only two types of stretch ceilings: seamless fabric, and on the basis of PVC vinyl film.
Polyvinylchloride stretch ceiling (PVC)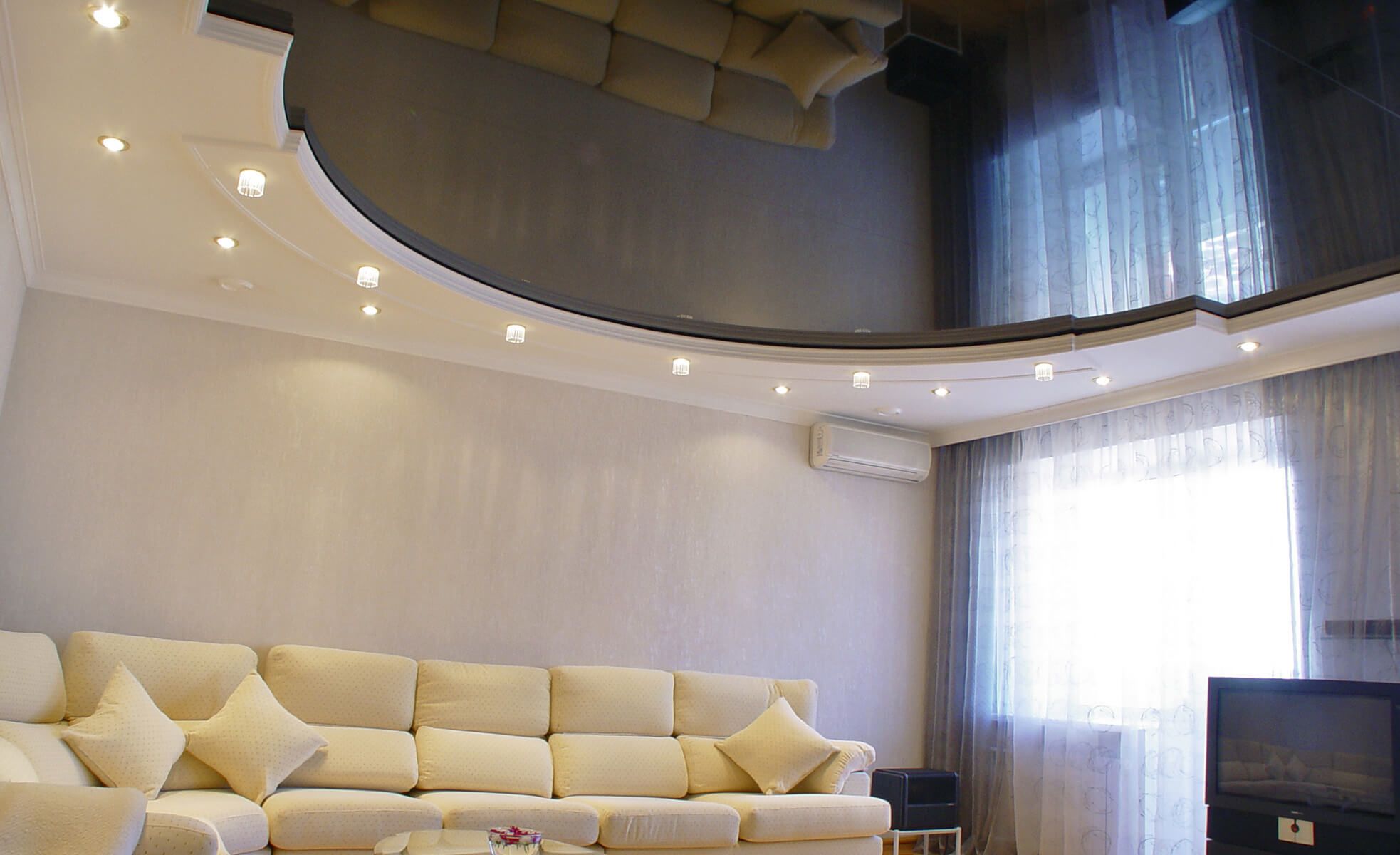 The ceiling is based on the vinyl film. In the process of mounting the film sheet is heated by a gas guns to 70 degrees temperature. Then softened film is stretched and fastened on pre-prepared frame. The range of colors and textures is simply stunning: suede, satin, mat satin, etc.
The most common texture – matte, glossy and satin.
Glossy. The main difference is a mirror effect that allows you to visually increase the ceiling. But the lack of glossy ceiling is more noticeable seam line on a background of shiny fabric.
Mat. Ceiling easily accentuate any style of interior, it can easily be called a classic option. The absence of reflections and mirroring on the surface contribute to accurate color you choose.
Satin. The surface of its sheet is smooth, but similar to the matte stretch ceiling. Moderate light reflection betrays pearlescent shade of the ceiling.
Textile (seamless) stretch ceiling
Seamless ceiling. Installation takes place without heating and further processing. The main thing is the textile web polystyrene yarn impregnated with a mixture of polymer (polyurethane). Unlike PVC, it does not "fear" of low temperatures. It is also available in different colors.
Disadvantages seamless ceilings:
relatively high cost;
ceiling have a weak ability to retain water comparing to PVC.
Disadvantages of PVC Ceiling:
Installation is carried out only with special equipment.
vulnerability to mechanical damage;
Average time of stretch ceilings Installation can take up to few hours. Installation the web to the frame depends on the type of stretch ceiling. This can be fillet or harpoon method – for vinyl type, rope or clothespin – for cloth-based one. Plastic or metal frame is assembled in advance and fixed by plug-screw method. The gap between the wall and finished ceiling is concealed by a decorative insert made of flexible or rigid PVC. It should be noted that all dirty repair work in the room should be carried out before the ceiling installation.