To many people, the more prominent a piece of furniture is, the better it will be for your home. However, that mindset doesn't actually work if you're living in a tiny apartment.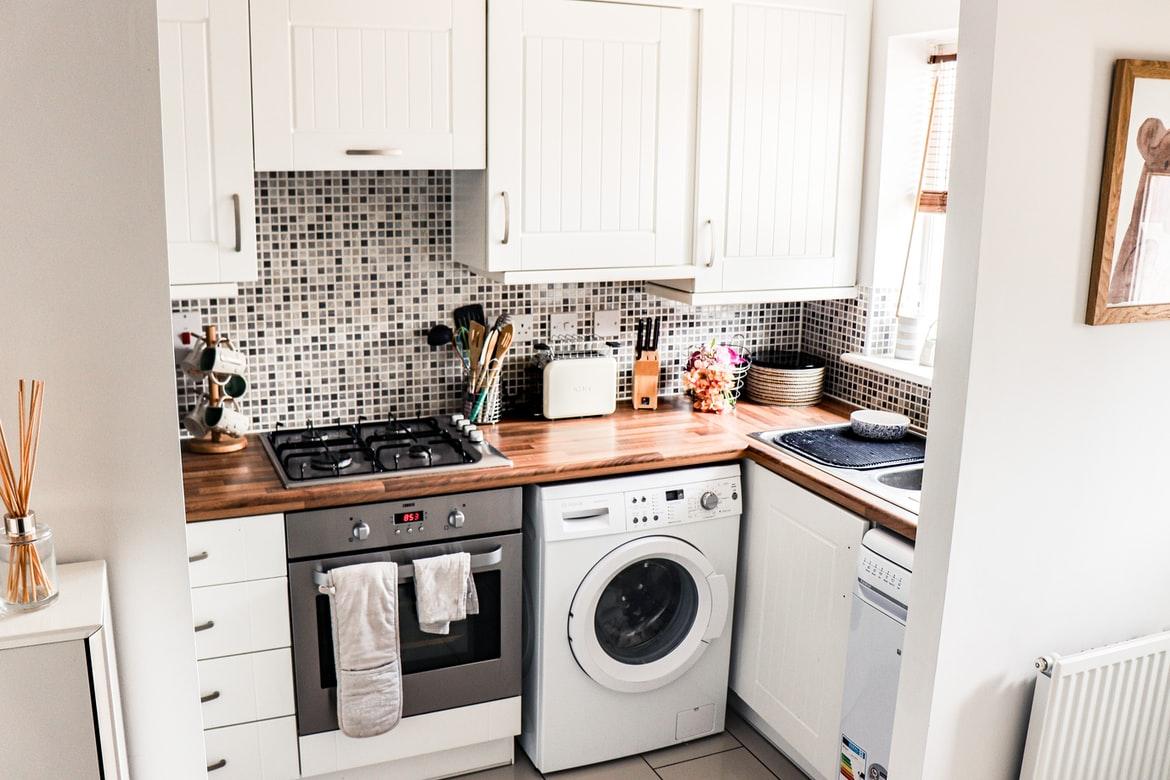 When you have limited floor space, you may have to compromise to fit the entirety of life's necessities through your entryway. Typically, we associate high-end home appliances with large living areas with a lot of space to accommodate a full-sized appliance.
In any case, given the new interest in homes that have a more modest space, buying larger appliances becomes impractical. As a result, more top-level appliance companies have come to understand that they need to manufacture products that cater to the needs of small apartment owners.
Hand Vacuum Cleaner
One of the must-haves in an apartment is a vacuum cleaner. It will assist you with keeping your home clean. Ensure the vacuum you buy can deal with your house's flooring. Unfortunately, a regular vacuum is hard to store if you don't have the space. Thus, for small apartments, you can opt for a handheld vacuum.
As its name implies, a handheld vacuum is basically a smaller and more compact variant of the conventional vacuum. However, due to its small size, it also has a variety of pros and cons. The clearest con is that the manufacturer did not design it for vacuuming huge spaces.  However, the good news is that it is easy to store and is cheaper too.
Mini Air Conditioner
Many people believe that a larger air conditioner model is better because it can cool a room quickly. However, when you have a small apartment in the first place, you don't actually need to put up with a regular-sized air conditioner taking up so much space. A decent mini air conditioner can easily do the job for cheaper without needing a large installation area.
As a side note, heating and cooling is an essential part of your home. Therefore, when you're experiencing any problems with your indoor cooling, it's best to call a reliable maintenance service. Fortunately, Blue National HVAC has top rated AC technicians who you can hire to keep your cooling appliances in tip-top shape without having to spend too much.
Washer-dryer Combo
When it comes to laundry, you need to search for an appliance that can fit anywhere. Therefore, a space-saving appliance that won't make you have to compromise about the design, speed, and features is ideal. With that said, you can try a washer-dryer combo. A washer-dryer is a type of washing machine with a built-in tumble dryer.
It's a great appliance if you want to dry your laundry quickly after washing since it washes and dries your garments in a single cycle. Owning both a washer and dryer is a must, especially when you don't have a lot of room. It will help you save both space and cash since you're just purchasing one appliance.
Mini Refrigerator
For your kitchen, find a compact appliance with tech-forward cooling, cooking, and cleaning features while saving space. With that said, one of the essential kitchen appliances you need is a refrigerator. However, in a small space, it is better to get a mini-fridge than a standard-sized one.
A mini-fridge is a small, freestanding kitchen appliance that you can install in a tight area. It usually provides little room for food storage and has a built-in shelf to hold a couple of beverages.
Multi-cooker
A multi-cooker is an all-around appliance that can stand in for numerous kitchen needs, such as your rice cooker, slow cooker, steamer, pressure cooker, and yogurt maker. Since it can replace many appliances, it can free up room in your kitchen and save you valuable time in cooking.
Compact Toaster Oven
Another kitchen appliance that is a must-have is a toaster oven. These machines are a basic necessity in most households. It can cook quicker than a standard oven and provide you energy-saving advantages while requiring only a small counter space.
A toaster oven is a scaled-down variant of a normal stove range. However, it functions just like a stove and can complete a broad scope of cooking modes for different types of food.
Personal Blender
Whether it's for making soup, a smoothie, or another mix, blenders are a helpful appliance in any homeowner's kitchen. In any case, if you are low on space, you won't want to purchase a regular-sized blender.
Luckily, there are a ton of more compact options available. For example, personal blenders have a more minimal footprint than standard models, and they allow you to make single servings of your food.
In Summary
When you have to fit all your living necessities in a small space, searching for a small-sized house or apartment appliances is a definite must. Hence, you must maximize your house's space with small-scale machines that function efficiently without occupying too much room.
Fortunately, in the hunt for small home appliances, you can find that many reputable brands are marketing compact and cost-efficient products. These appliances, despite their size, will surely be able to address your needs.