Today's article is more about someone's childhood dreams. If you ever desired to have an attic in the house, the canopy over the bed would be no less desirable. It is a simple item that can make a room not just fabulous, but truly magical. Canopied beds were invented by the ancient Greeks and since then have always been a sign of luxury, they decorated the bedrooms of nobles of different countries. The Italian "baldachin" is a silk fabric from Baghdad, the first copies were designed to protect against insects, which are very annoying to sleeping people, and then in Europe have turned into elements of decoration. In recent years bed canopies are becoming more and more popular, because they can be harmoniously integrated into any interior, and not only create a romantic atmosphere, but will perform a number of useful functions. Let's consider all the pros and cons.
Advantages of Using a Canopy:
Hides the sleeping person from prying eyes, creates an atmosphere of privacy, calmness, security, and coziness;
Children may often make a hut in their room. The "building" materials could be any rearranged furniture, pillows, and all covered with blankets. And once they're inside it seemed like the safest place you could think of;
A baldachin made of thick fabric will protect your morning sleep from the sun's rays, as well as muffle outside loud noises from the neighboring rooms. In addition, can block cold air currents, drafts;
Can visually reduce high ceilings, and this will have a beneficial effect on your sound sleep;
A canopy, even made of the thinnest material, can protect against annoying insects (mosquitoes, gnats);
If you do not have an inner door a bed canopy creates a special nook;
Many people think that a canopy is a breeding ground for dust. In fact, it filters incoming air into bed and provides healthy sleeping conditions;
Becomes a beautiful element of the decor, adding a highlight to it.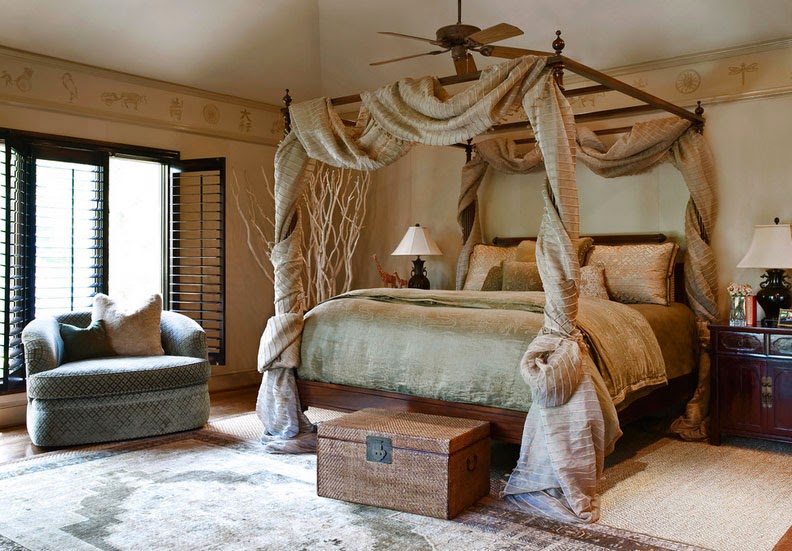 Disadvantages of Using a Bed Canopy:
It is not suitable for allergic people because of the dust that the bed canopy material will retain on its surface;
For those who do not suffer from allergies, the canopy will still require washing often enough (at least 1-2 times a month);
A bedroom with a canopy will seem smaller than its real size. So for those whose room is small, it is better to refrain from such an option.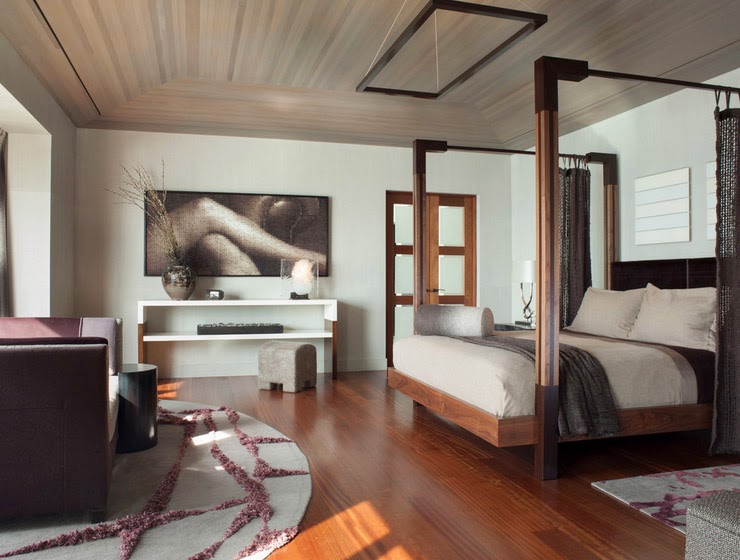 There are Three Main Ways of Attaching a Bed Canopy:
Frameless design, which is attached to the ceiling or wall above the bed.
Crown. A semi-frame construction that attaches to the ceiling. First, there is a hoop on which the fabric is attached.
Finished bed with a frame or a frame made in a carpentry shop. The frame itself is four posts at the corners, connected at the top to each other.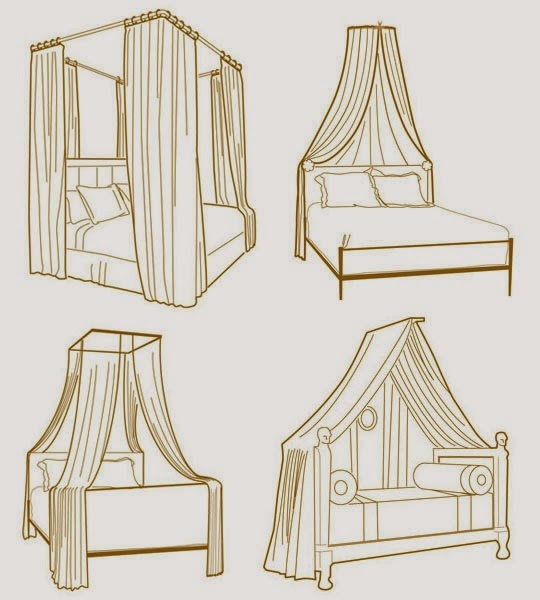 It is very common to hang bed canopies over a baby's crib
It is a great idea to hang some more lights or garlands at the bed canopy. The overall picture looks incredibly spectacular and romantic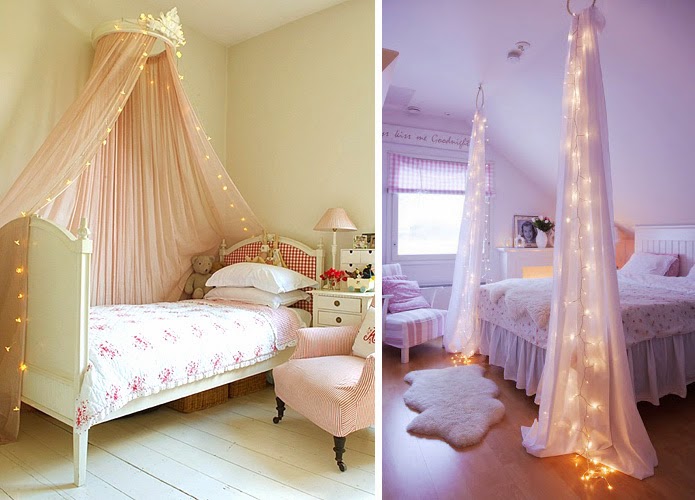 Well, and more pictures of canopies in the bedroom interior: