Summer is here so prepare for some parties and family reunions in the garden. Besides preparing the barbecue, don't forget to think about keeping the drinks cold. The hunt for the best ice bucket begins. However, it may seem hard to find an affordable ice bucket to satisfy your needs.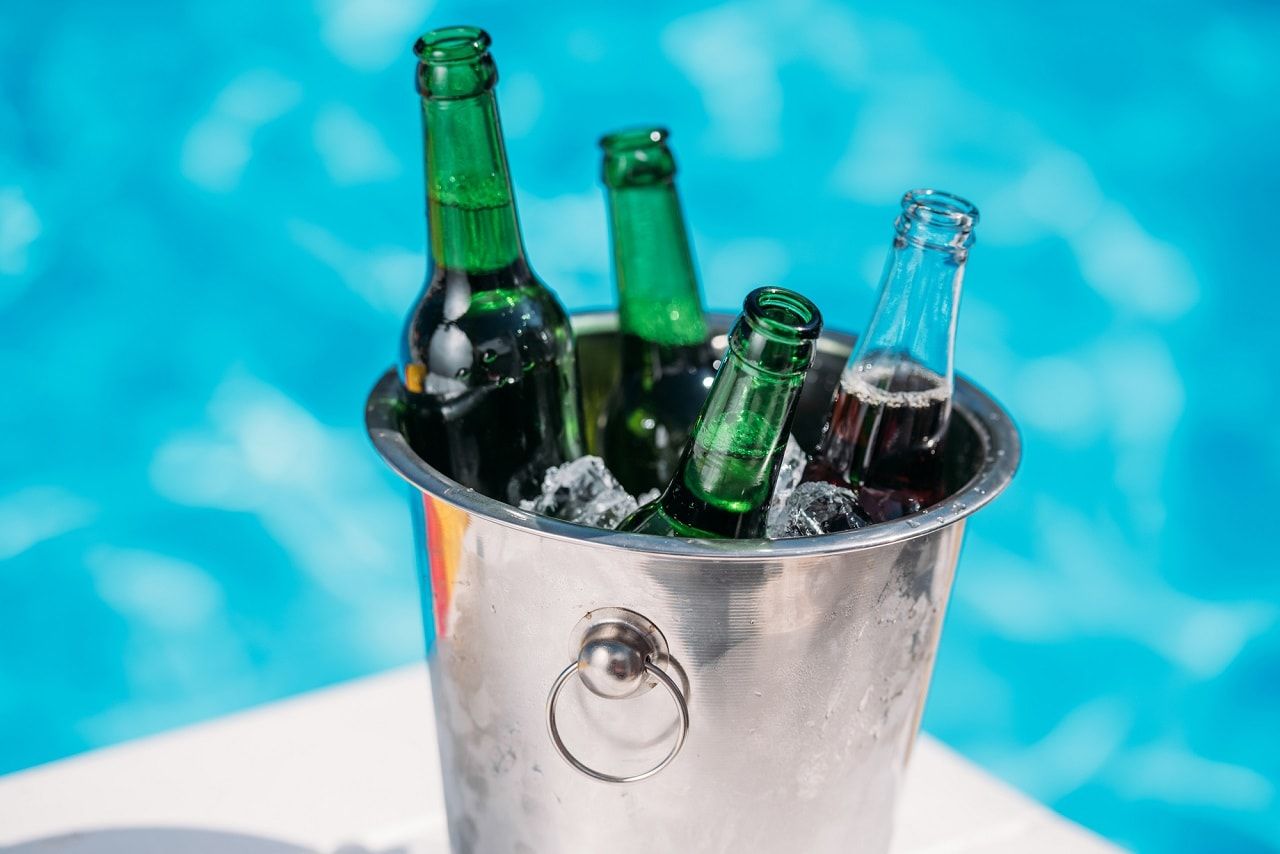 An ice bucket is not just a container. This item is a must-have for every dinner party you host. The bucket is meant to keep the ice chill for a long period of time. Hence, your guests and relatives will be able to enjoy cold drinks. The best ice buckets available may also sport an incredible design. Let's take a look at a list with some affordable ice buckets that will transform your drinks into the best drinks.
1.    Oggi Double Wall Ice Bucket
This is a suitable ice bucket for your bar or home. The Oggi Double Wall Ice Bucket is one of the best-selling ice buckets. It is made from stainless steel and it also comes with a flip-top lid and an ice scoop. It has increased efficiency due to the double wall which keeps your ice cold for a longer time. The wall offers the best insulation, preventing the ice from melting. The capacity of this bucket is of 3.8 liters. Hence, it will hold about 4 quarts of ice. Furthermore, the ice scoop allows you to better scoop the ice in the bucket. This ice bucket also features an ergonomic handle, being easier for you to carry it.
2.    OXO Good Grips Double Wall Ice Bucket
Make sure you purchase this ice bucket until your next indoor party and you won't regret it. This model has a double wall construction. It means that the ice remains crisp and fresh as you and your guests have fun at the gathering. The bucket features a removable garnish tray. This tray is incredible because aside from keeping the garnish cool, it also remains protected and hygienically clean. Its internal reservoir is meant to keep melted water away from the ice cubes. Furthermore, the bucket also features well-designed nylon tongs which help you transfer the ice cubes in a short period.
3.    Francois et Mimi 18/10 Stainless Steel Double Wall 3L Capacity Ice Bucket
If you are searching for an efficient but also nicely designed ice bucket, this is the right fit for you. This Indian bucket is definitely a must-have, improving all your garden parties this summer. The ice bucket is made from stainless steel that has a mirror finish. The double wall design is meant to keep your ice colder for a long time. Its construction completely insulates the ice cubes. Another great advantage is that this ice bucket will not allow the icy air to reach your hands as you are carrying it around, featuring a leather handle. Throughout the entire party, the ice will remain safe and clean.
4.    VonShef 3L Double Walled Insulated Stainless Steel Ice Bucket
Your ice chips will remain intact for hours with this incredible ice bucket. It features the Premium 201 stainless steel design. Hence, it is durable enough to last a few years. The VonShef 3L Double Walled Insulated Stainless Steel Ice Bucket has a satin finish which improves the exquisite design. Its capacity is up to 3 liters, holding enough ice cubes to satisfy your needs. This bucket also features a double wall design, helping it to keep the ice inside cold for longer periods of time. Use the tongs in the package to remove ice from this unit and your guests will be happy to enjoy their cold drinks.
5.    Bormioli Rocco Dedalo Ice Bucket
This is one of the most affordable ice buckets from the list. The low prices will still help you enjoy top quality. You will have cold drinks at anytime, anywhere you go, irrespective if it's a picnic or an indoor family gathering. The bucket has a very elegant design, with a capacity of 30-1/2-ounce. Hence, this makes it the perfect bucket for regular home use. It is an ultralight model which is also dishwasher safe. The package also includes some durable tongs to help you grasp large quantities of ice cubes.
When going shopping for the best ice bucket this summer, make sure you purchase one with a capacity that suits your needs. This way, all the guests at dinner parties and social reunions will enjoy some cold drinks and you won't have to worry about the ice. The best ice bucket can keep your ice fresh and crisp for hours, preventing it from melting.