One of the most expressive and popular decorative styles is undeniably Classic. Among its fans are representatives of all generations without any exception. It`s valuable style for all times. Only two words is enough to describe the classic design trend – they are "grace" and "nobility". We want to represent you a small collection of Classic bedroom design ideas to transform your sleeping place into real masterpiece and the most favourite  place in the apartment.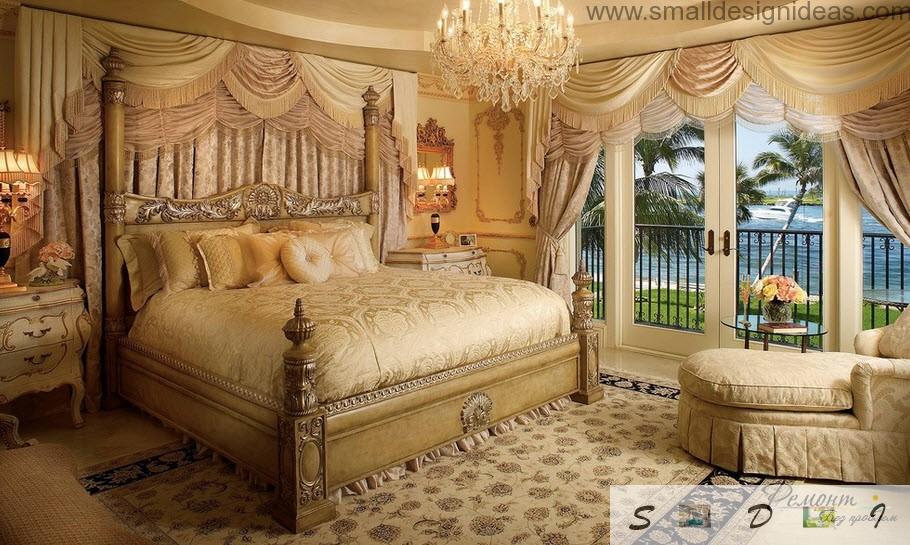 Inside the bedroom using of this style evokes a feeling of warmth, comfort, peace and tranquility, the inviolability of family values ​​and traditions. Each piece of the interior is a work of decorative art, there is no random things. In fact, details create a classic interior by themselves.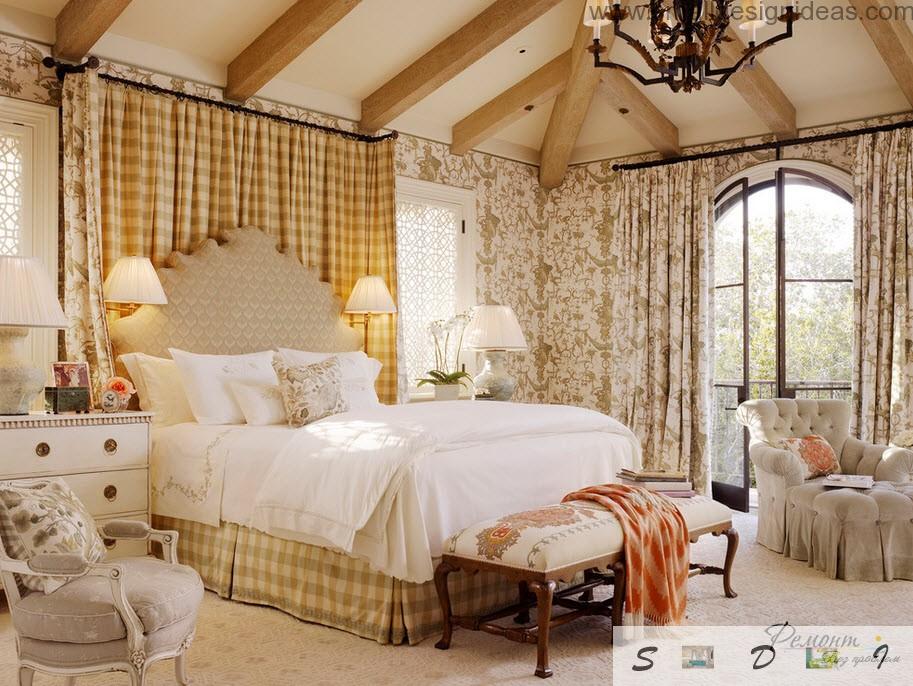 Methods to organize space are symmetry, proportion and balance.
Center of the furniture composition, the dominant and most important interior decoration of bedroom is extensive high bed, astonishing with its magnificence. It is made of wrought iron or expensive types of wood (painted white or saved its natural appearance under the cover and protection of transparent lacquer), is decorated with elaborated carving or incrustation. If the height of the ceiling allows, canopy sets over the bed that which now has only decorative role. An important component of classical design is white cotton linen, silk or satin blanket of neutral color, heavy blanket of brocade or velvet. Lace curtains, luxurious arrangement of pillows combines with shades chosen for the bed.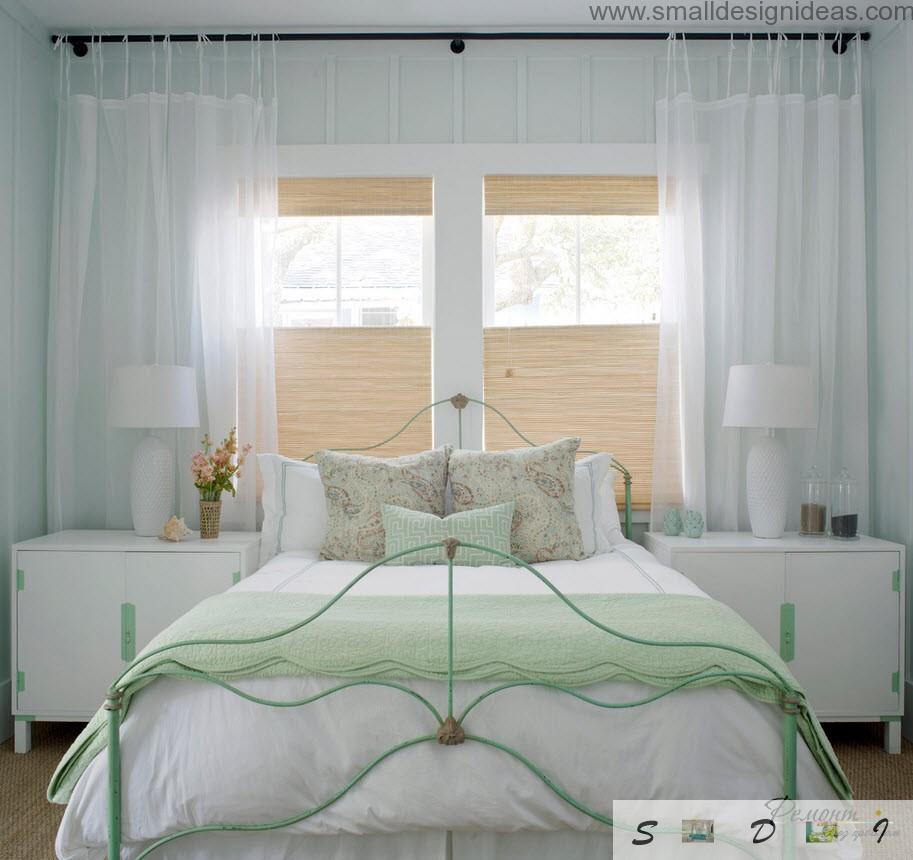 Royal Lodge is surrounded by "the court entourage" – chests of drawers and bedside tables with drawers, linen cupboards, chairs, ottoman,  couch, sociable, chairs, sofa. All the furniture is also made of natural wood and is characterized by large dimensions. Every piece of bedroom classical furniture is characterized by rounded lines in the spirit of the Renaissance, elegant handles and other fittings of the aged bronze, silver or gold. Upholstery is in harmony with the overall color scheme and style theme.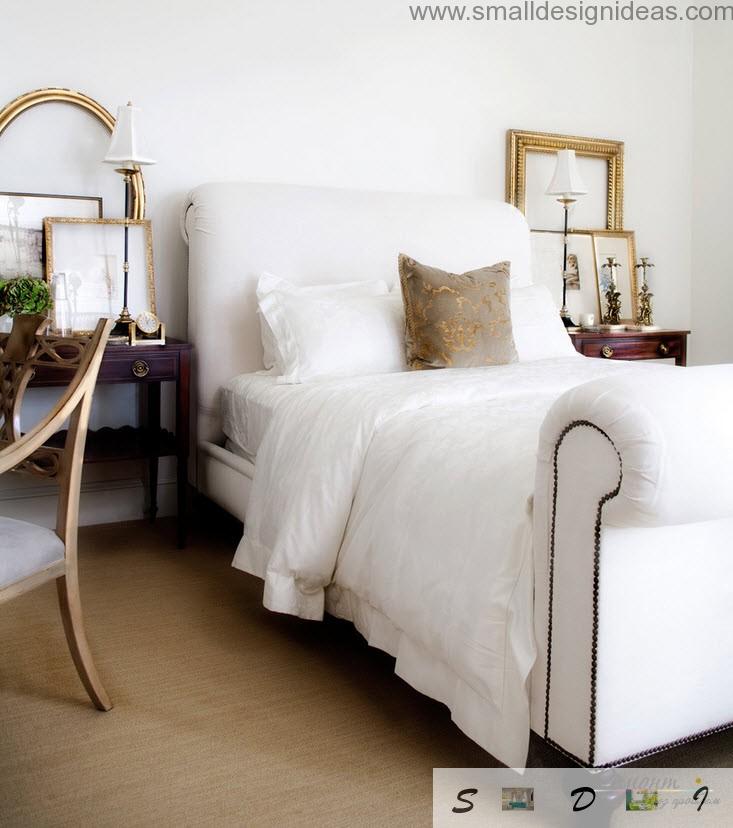 Accessories, including massive crystal chandeliers, wall sconces, mirrors, vases, statues, paintings, soft oriental carpets, must be subordinated to the overall artistic image. So they are carefully chosen in order to not to disturb the charm and unity of the styling with one inaccurate touch.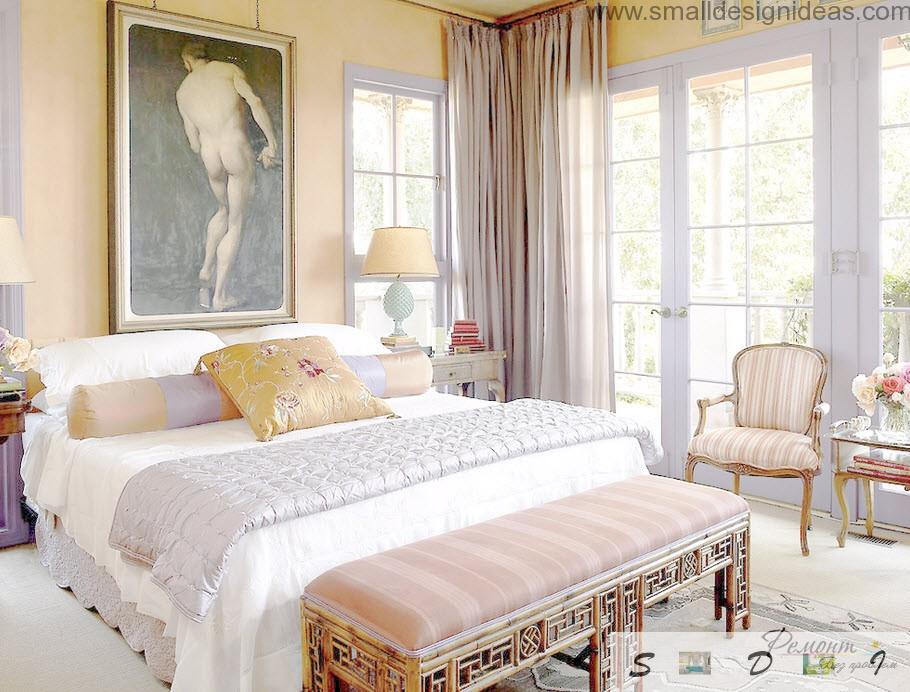 Gold-plated lamp on the bedside table is the best choice, but is not the only source of soft and muted light. Natural light, coming through the large windows with white frames, plays an important role in the illumination system.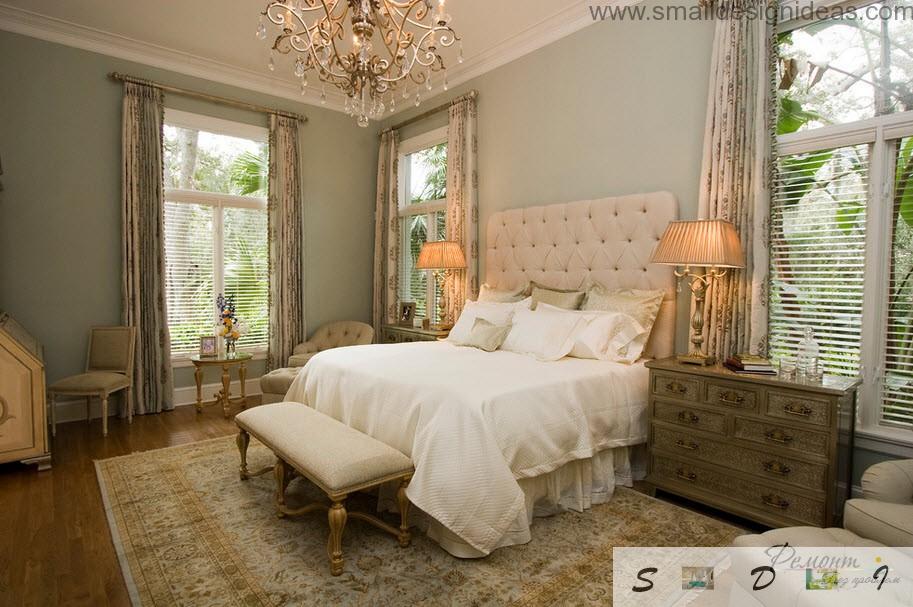 Curtains made of printed fabric with an intricate pattern and without it, with fringe and tassels decorate the interior, while the white light ones will look particularly subtle. Carpets, paintings, family photos, and everything that can express individuality and to emphasize significant moments and values ​​of privacy owners is appropriate, of course.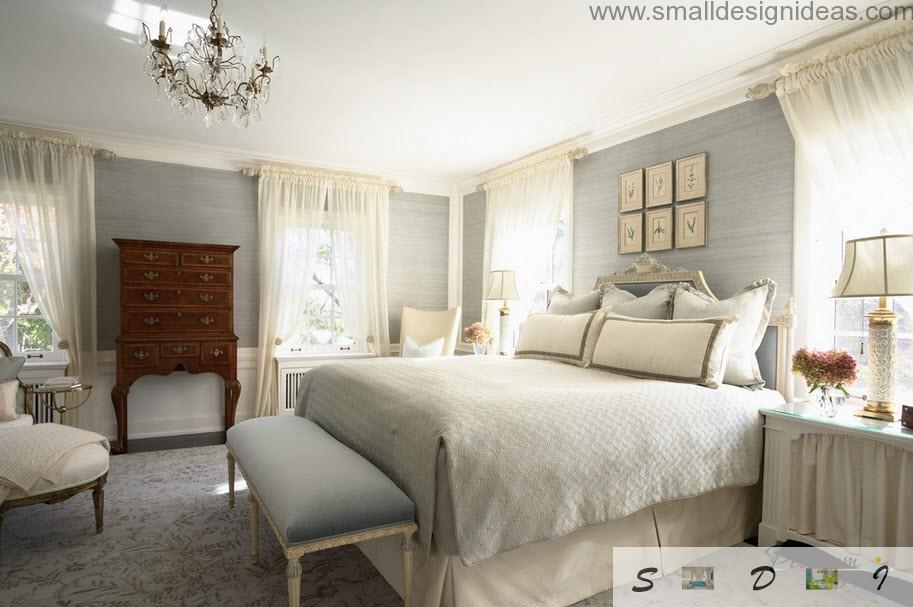 The color palette of classic style is monochrome or two-colored, including of bright warm colors – white, pale yellow, light green, cream, sand or color of coffee with milk, soft blue, olive. As an accent color or expressive contrast you may make dark shades of brown, rich cherry or black tone.
Decorating of the room is performed using colors, materials, decorating tools which creating a feeling of spaciousness in the room and an abundance of air.
Ceiling. It`s perfectly aligned and processed. It`s light, with white plaster and gilded stucco of varying difficulty. Frieze or fresco painting on classical subjects – flowers, pastoral, angels, etc. can be used in the design.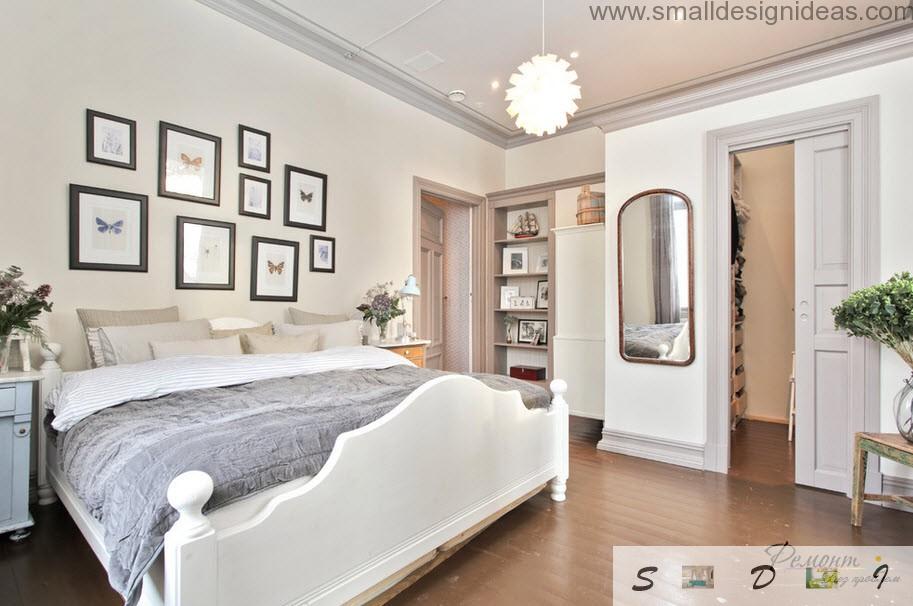 Parquet. Decorative one, built of precious wood, often made of light maple and ash wood.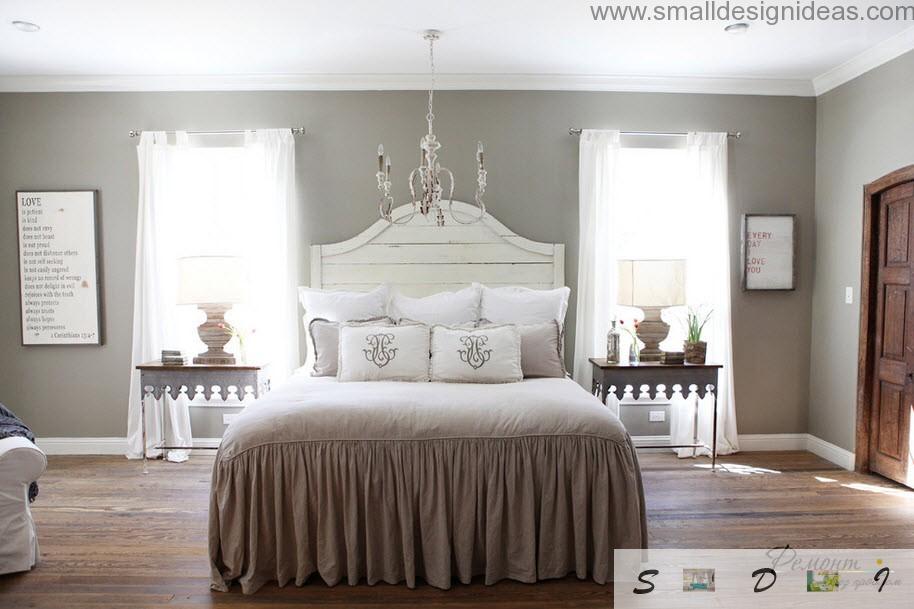 Walls. covering options: wallpaper, fabric (one-color or floral print), wood, decorative plaster, marble, stone, ceramics. Interesting bar will give the wall art painting.
One feature of the classical style, which you should pay attention to, is the lack of indoor plants, natural and artificial. An exception may be bouquet of cut garden flowers in a beautiful decorative vase, set on a dressing table or floral image in the pictures.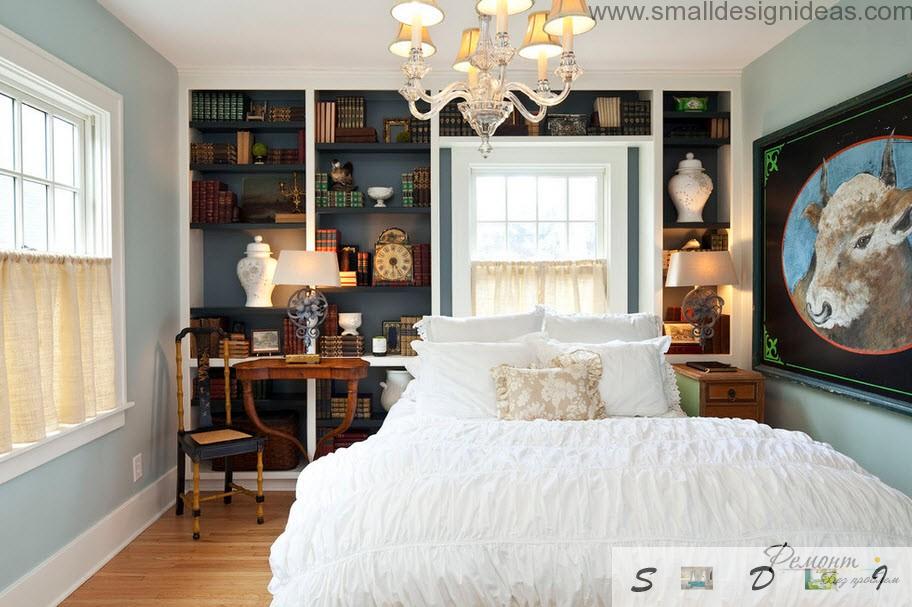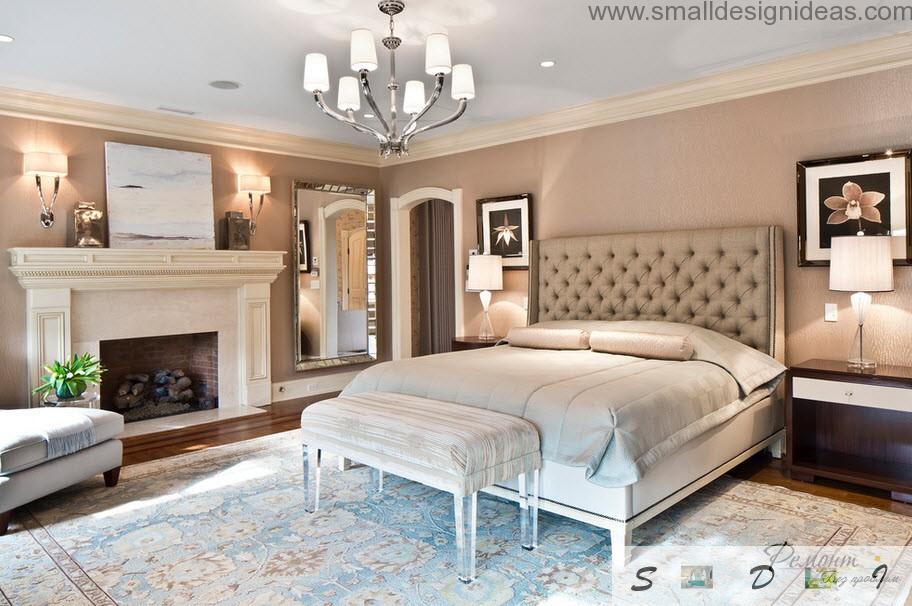 Bedroom in classic style requires a large room with high ceilings, where every detail can demonstrate its value, refinement and originality. But the classic style (or rather its elements) is also applicable to the compact dimensions of the bedrooms when experimenting with techniques of optical illusions that change the perception of the dimension of space – choose a bright color palette in the decoration of the room, provide the maximum illuminance, limit the choice of furnishings, focusing on smaller pieces . You should pick up the most characteristic and expressive elements of decor for the classics. The main thing is to avoid the congestion and imbalance. Elegance, inherent in classical style, is characteristics of good taste, which does not depend on the number of square meters, so in any case you should not abandon incarnation in a small bedroom design dreams.