The retro interior design style is the brightness, cheerful mood, and originality at first. The most notable design ideas in the middle of the XX are reflected in the interiors decorated in retro style.
What is Retro Style?
The characteristic features of retro interior design in the interior design of the apartments and other premises:
Orientation to the fashion trends of 50-70s years of XX century;
The use of synthetic materials (plastics, synthetic fabrics, PVC, etc.);
Bright colors;
Vintage decorative elements (decorative vinyl records, old-fashioned textile, lamps, and vases of the last century);
Furniture of unusual shape;
The tendency for styling and abstract forms.
Retro style in interior design is bizarre forms and combinations of colors and textures, brightness and originality: plastic figurines and vinyl records, paintings and photographs of cities, lava lamps and lip-sofas, a combination of glass, plastic, metal, and synthetics (primarily artificial leather and velvet), beaded curtains and asymmetrical designs.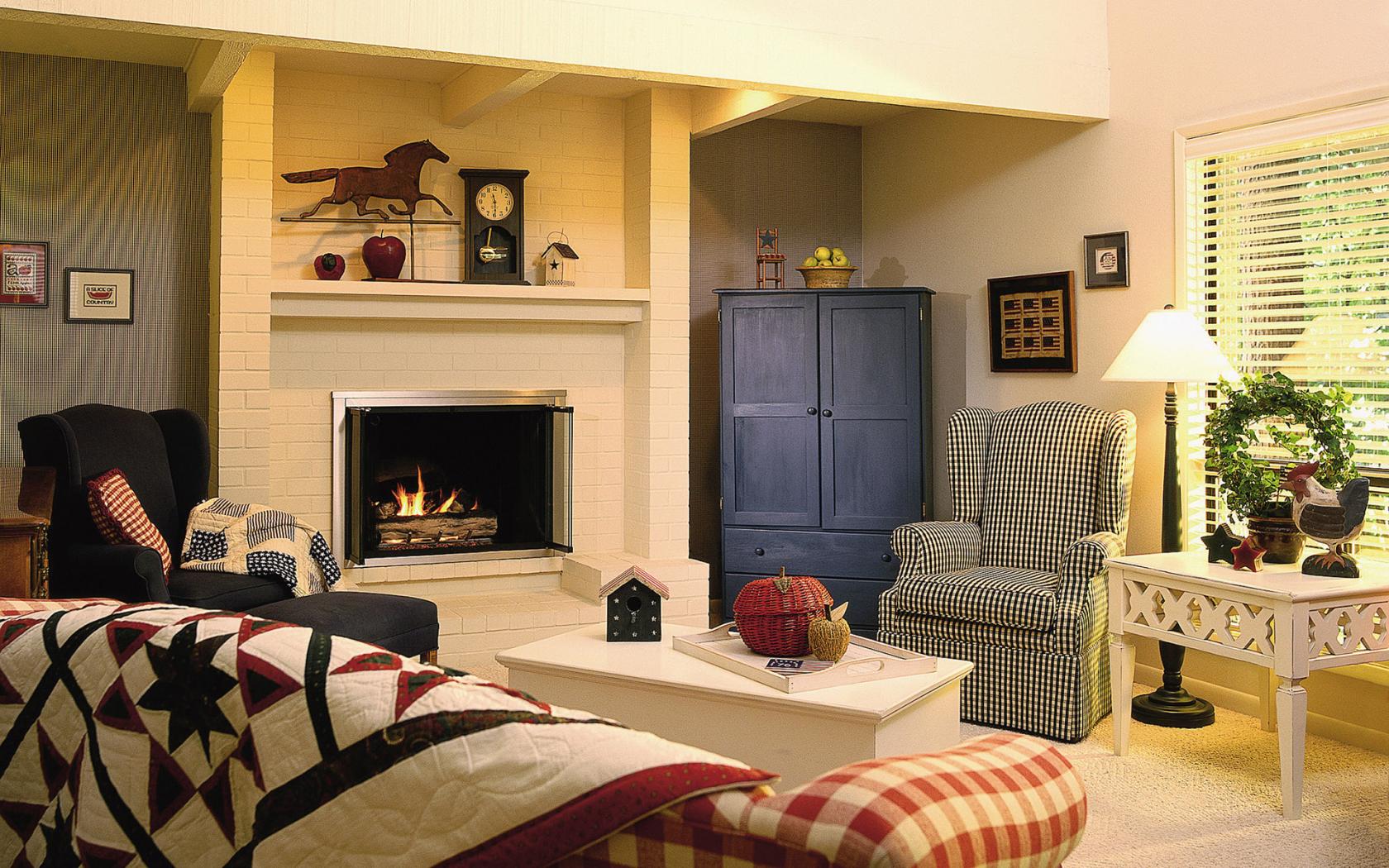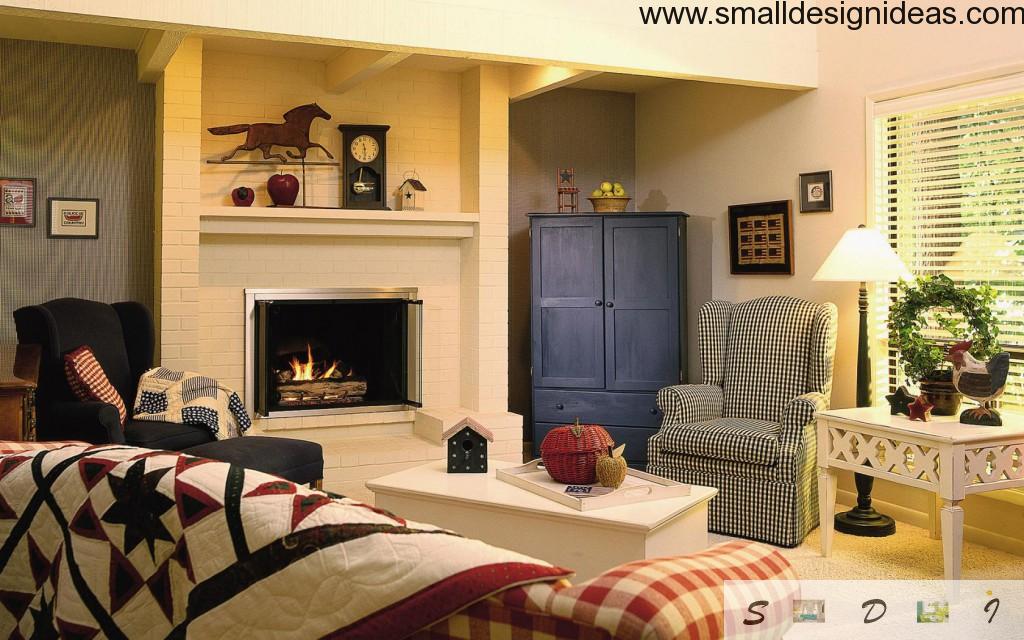 History of Retro Style Occurrence
Retro is a style of 50s fun, colorful 60s, and bright 70s. This mixture of hipsters` fashion with their beautiful clothes and special charm, colorful hippie dresses with floral theme and rainbow prints, and bright explosive disco with acid colors and diversity.
Retro style in the interior implies a focus on the past, a reference to tradition and fashion trends of the last century: flower graphics, chrome chevrons, synthetic mats, shiny patent leather, posters movies heroes of those years, the original furniture, and the rejection of all the boring and mundane.
The 50s introduced chrome handles on cabinets, table legs, and chairs, upholstery chairs artificial shiny leather, color combinations of red, yellow, pink, black, and turquoise in this fashion style.
In the 60s the hippie movement (flowers, symbols of peace, rainbow) was topical. A little more restrained colors and geometric patterns (along with floral motifs) were all the rage of that time.
The 70s – Disco era: former shades were expanded by gold, blue and bright green; brilliance, brightness, fun – here's how you can describe the mood of the period. Large low sofas, bar stools, and cabinets, sideboards, coffee tables, ottomans were in fashion.
Where does Retro Style Appropriate?
Popular in big cities style Retro is used for registration of apartments, cafes, hotels, cinemas. The interior design of the restaurant in the retro style or interior design of the cafe implies brightness, original features, stylish bar stools, tables, and smooth shiny surface of the cabinets and bar counters.
The retro design style of the hotel apartments means comfort, ostentatious glamour, and cheerful mood. Furniture of unusual shape, beaded curtains, old-fashioned decor figurines, posters movies with action heroes of last years, bright colors – all these creates a special mood of retro style: bright and warm.
Interior Design Room in Retro Style by the Modern Designers is:
Rich colors, bold color combinations;
The skillful combination of materials (PVC, synthetic, plastic), creates an atmosphere of ease and fun;
Pronounced individuality of the interior, from the use of unusual furniture and home decor;
Bold and unexpected design solutions: multicolored chandeliers, colorful curtains, colorful furnishings, amazingly comfortable mixing of gloss lacquer surfaces and leather upholstery elements and diversity of colors, the custom pictures in retro style.
Interior Style: Retro. Overview and Examples
Retro style sets a special mood: unrestrained, cheerful, bright, and unique. Retro style in interior design projects of cafes, apartments, cinema or restaurant – it's catchy chic, joyful atmosphere, and an unusual combination of vintage things and man-made materials.
The most common prints: flower theme, "Oriental cucumber", geometry, abstraction;
Actual colors and shades: bright green, pink, white, red, black, yellow and gold, turquoise, orange, deep blue, and the more restrained colors – olive, cream, mustard;
Accessories: Vintage mirror frames, table sets, crystal vases and decanters, plates, pictures or photos in wooden frames, car models which were popular those years, plastic figurines, etc .;
For lighting are used torches, chandeliers with drawstring, lamps with lampshades decorated with fringe;
Retro style is popular thanks to the bright mood that permeates every interior in this style. Refusal of standard solutions and boring design options makes this style popular among those who value individuality, brightness, and dynamics. It is also a choice for those who are young at heart, those who seek to create an atmosphere of vintage chic with elements of modern trends at home or in the workplace.
Retro style in the interior is a bright appeal, the actual fresh and original look at familiar things.
Be sure, good designers will create a bright and catchy interior, combining the unbridled spirit of retro-chic and impeccable taste. They can implement your ideas in a retro original, cheerful, colorful form. We sure, our modest photo collection was useful and inspiring for you.