Basement is the essential part of any private house. That is very convenient place to organize different zones and rooms which are uncomfortable for placing at the top levels. Also, the basement has many natural advantages which are literally screaming to use them. We can probably speak about possible basement organization forever. But this article will be devoted to different room types arrangement in basement ideas. Let's consider possible functional areas and their combinations at the ground floor. Unbiased review with all pros and cons of basement location, as we hope, can inspire our readers for more thorough approach to precious underground square meters of their property.
Contents:
The key is that some of functional spaces don't require natural lighting. And such rooms as home theater instead needs complete darkness during movie watching. Of course, such places are the most appropriate to be placed at the basement.
Mudroom and/or laundry
Laundry is better to be combined with some other area of your home. We've reviewed the variant when cleaning room is combined with kitchen or bathroom. But if you are ready to move the laundry to the basement, it is convenient to unite it with mudroom. You will release your hall from excessive number of clothes, wootwear and will forget about dirty stains all over the hallway. It is much more easier to control cleanliness in one dedicated place, where it is possible to wash, dry and store your garments.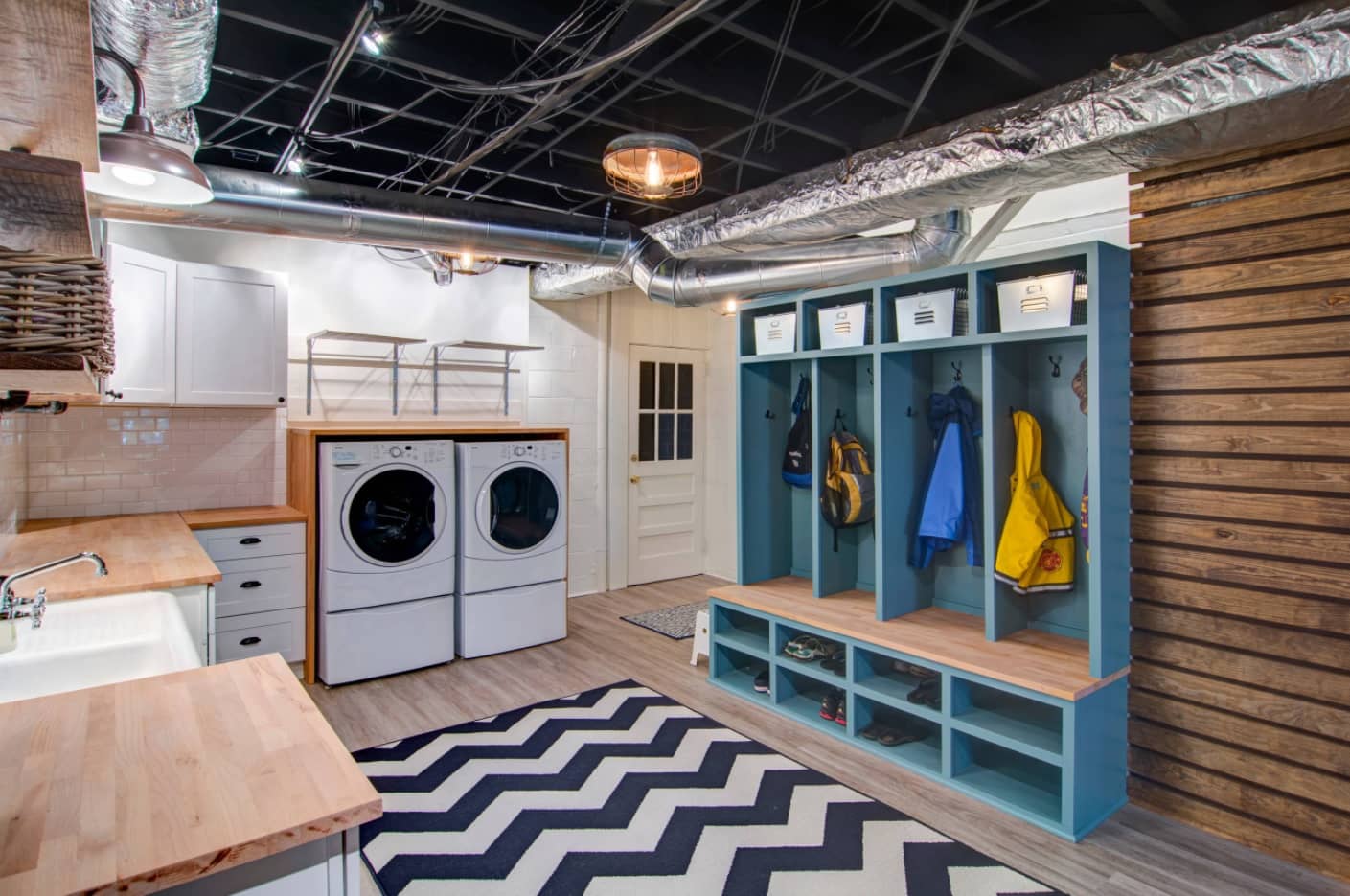 Pantry basement ideas
One of the most intuitive ideas to arrange a basement is for storing of different things. It can be dry goods, rarely used wardrobe items, canned food etc. This room can be additionally equipped with furniture for maintenance, sorting of stored items or refrigerator/deep freezer for storing food.
Living room underground
The most exotic desision though deserves the right to exist. Living room usually is a place with high level of natural lighting, where you can enjoy the outside view. Nevertheless, there are plenty of successful design projects of living rooms at zero level. Who knows, maybe you want to arganize the rest zone at the basement in order to make noisy parties and don't want to disturb other house inhabitants.
In many cases, living room at the basement is the first idea ever cross anyone's mind. And if you haven't decide what to do here yet, you can organize living room. It is possible by only adding appropriate furniture and, in some cases, bed a carpet for highlighting.
Open layout of the basement allows to combine functional zones whatever you like. For example, the living room can be easily adjoined by sport area, billiards, dining zone, bar, home theater or any other space.
Kitchen
It's hard to imagine, but some people really dare to place a kitchen to the basement. Agree, that's very extremal decision and the place is not designed for kitchen, but sometimes it can come in handy to allocate your cooking zone here. It can be additional kitchen at the ground floor. Especially it is convenient to have kitchen near pantry.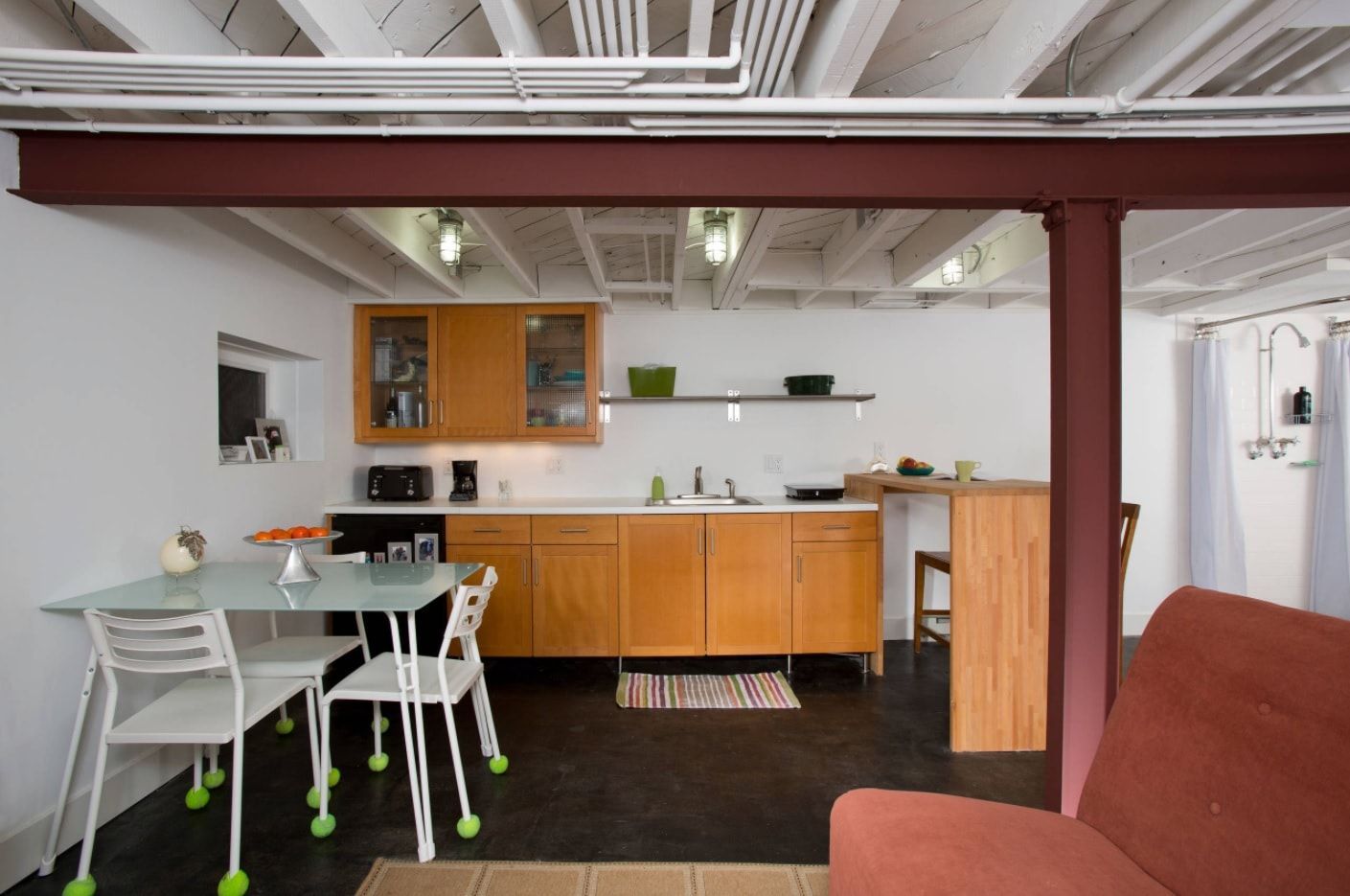 Home theater at the basement
It is maybe the most appropriate functional space for the basement ever. It doesn't require much lighting. But it would be great to have large space here to accommodate your family and guests. If so, you will have the possibility to divide your home theater into different zones with bar counter.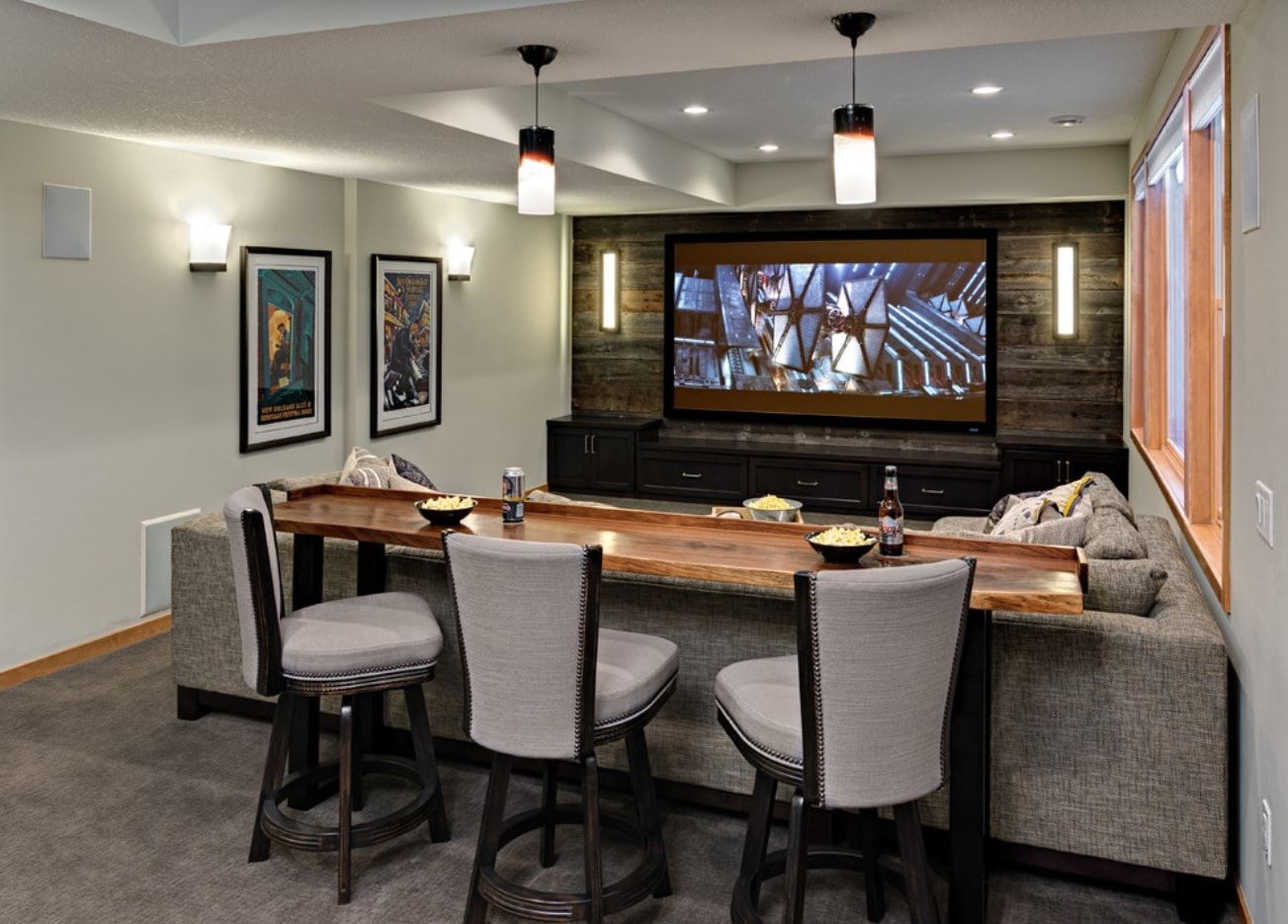 In the case of large basement with open plan, home theater is nice place to be combined with other functional segments of the house. Most often in can be billiards room or gym. The glass partitions for separarting zones is a great modern option to arrange space as well.
Gym or playground at the basement
Another necessary room for anybody who want to keep themsleves fit also doesn't require windows. Elaborate artificial lighting and the exhaust is almost everything you need to arrange the gym underground. We have gathered some of main tips of organizing home gym in the other article.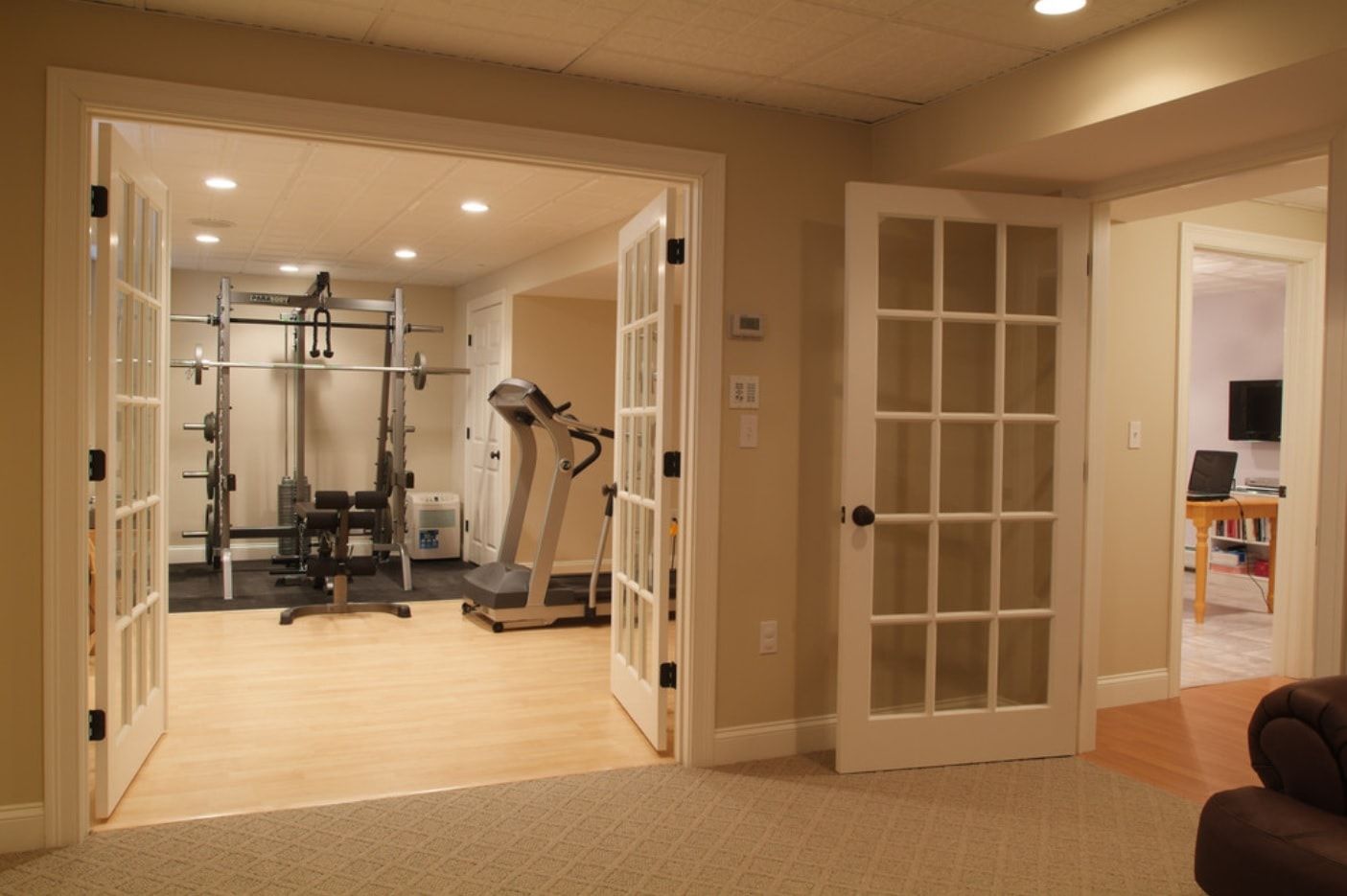 Every child is probably dreaming about personal playground where it can try different kinds of sports without thinking about noise. Creating the sports ground for your child at the basement and providing it with decent level of artificial light is big investment into health and development of your kid.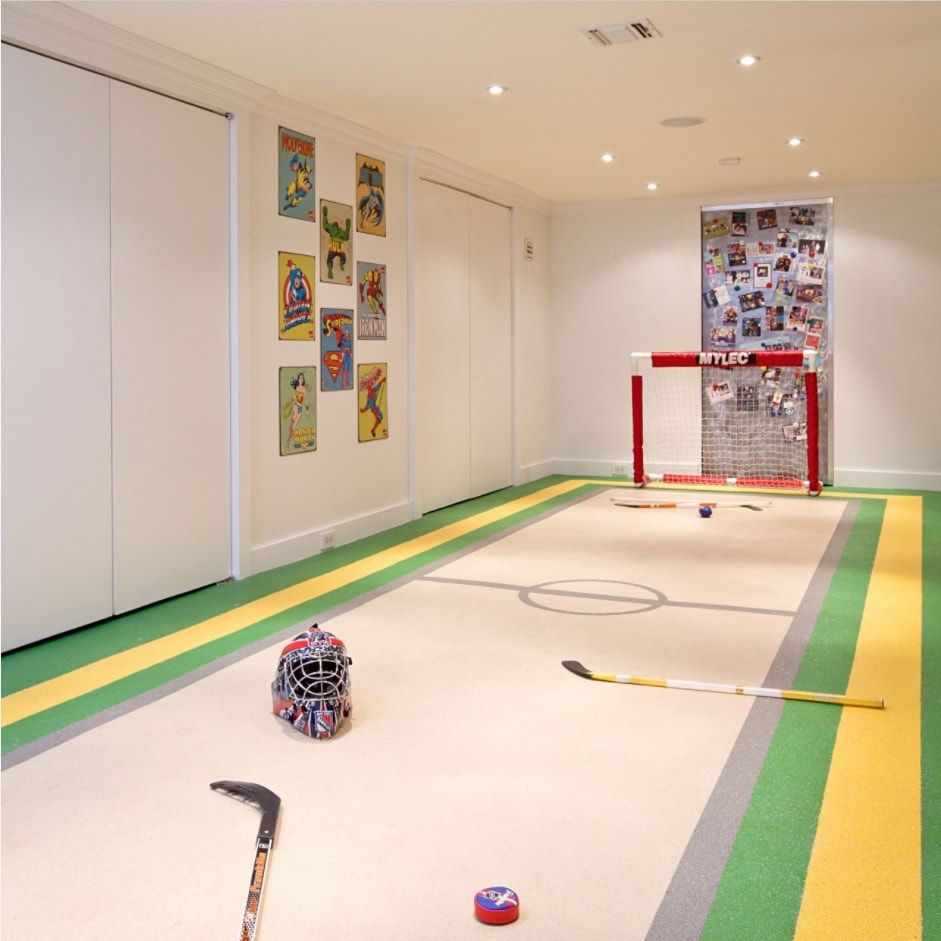 Different room types arrangement in basement ideas. Wine cellar
Maybe the most natural place for the basement is wine cellar. It not only could, it should be placed here. Take a look at wisely located wall shelving with personal wine collection. We don't advice to combine this space with other areas. The wine likes darkness and it is better to isolate it from extraneous views.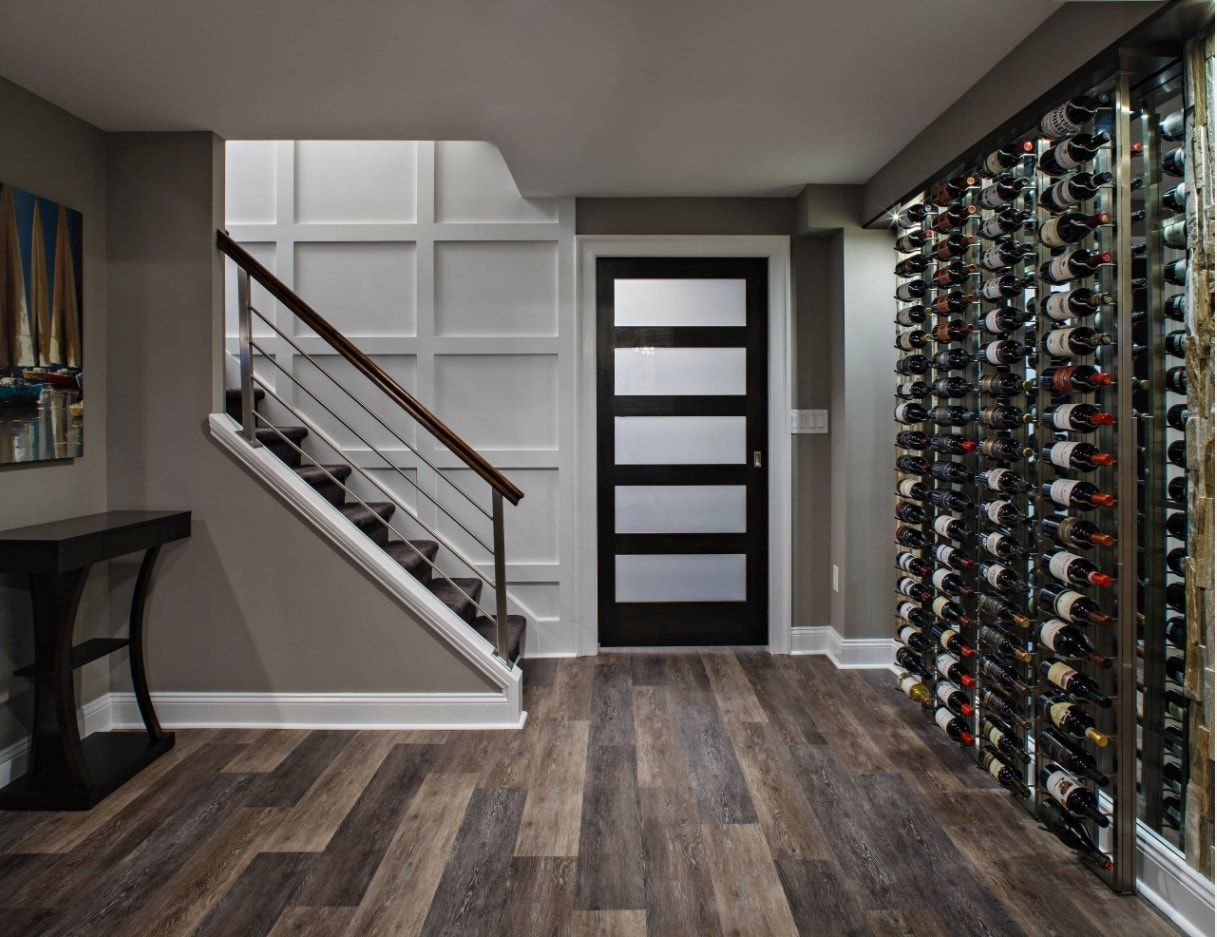 Extra bedroom or small bursa for guests
If your house is rather small and you love to have guests, it is quite possible that you'll be out of space upstairs. In order to comfortably provide your guests with sleeping places, you can consider arranging small extra bedroom in the basement of the house. This rest room doesn't require much space but can accommodate 2-4 and more people.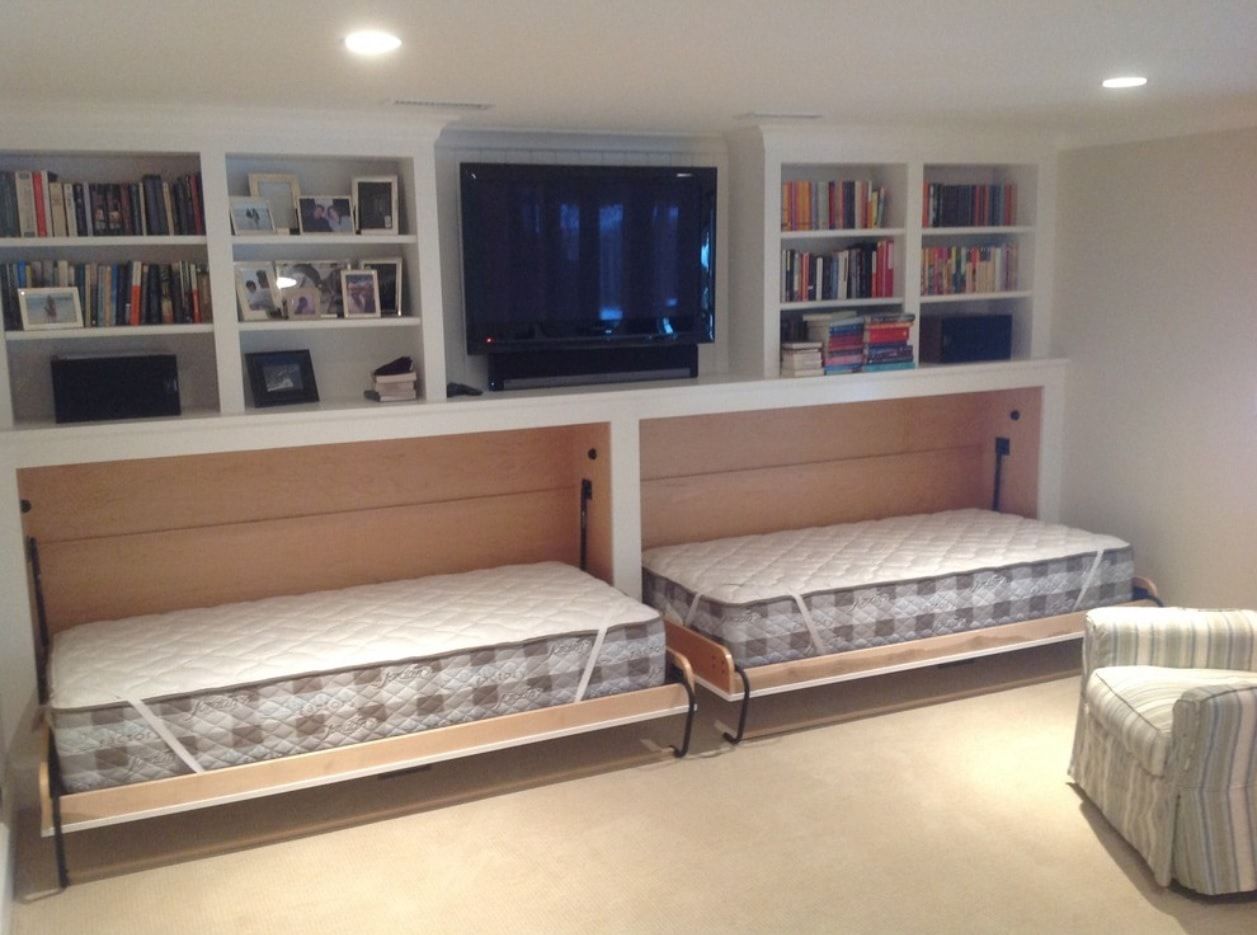 Small brewery or bar
This area does not need additional presentation. many of modern bars and pubs are located in basements and zero levels of the block of flats. What can be a reason for you to abandon the idea of arranging a small improvised pub right at your place? Your guests will be surprised to the core.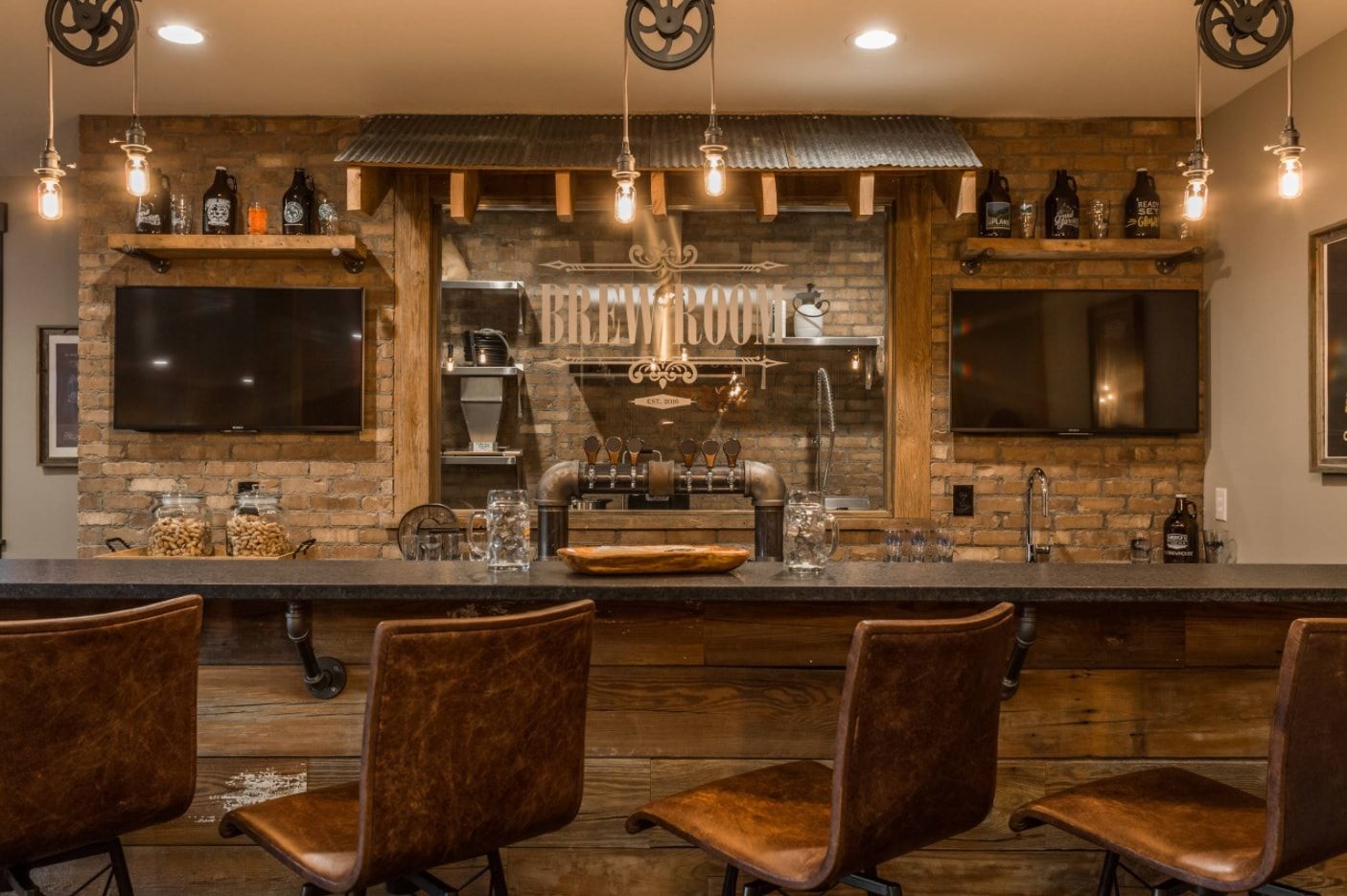 Music studio
Another spectacular idea of occupying the basement is to place here sound recording studio or just a room for rehearsing and playing music. All advantages are obvious: soundproof ambience and resonating walls. Nobody will hear you at the top floors, even if you'll go hard at drums or electric guitar.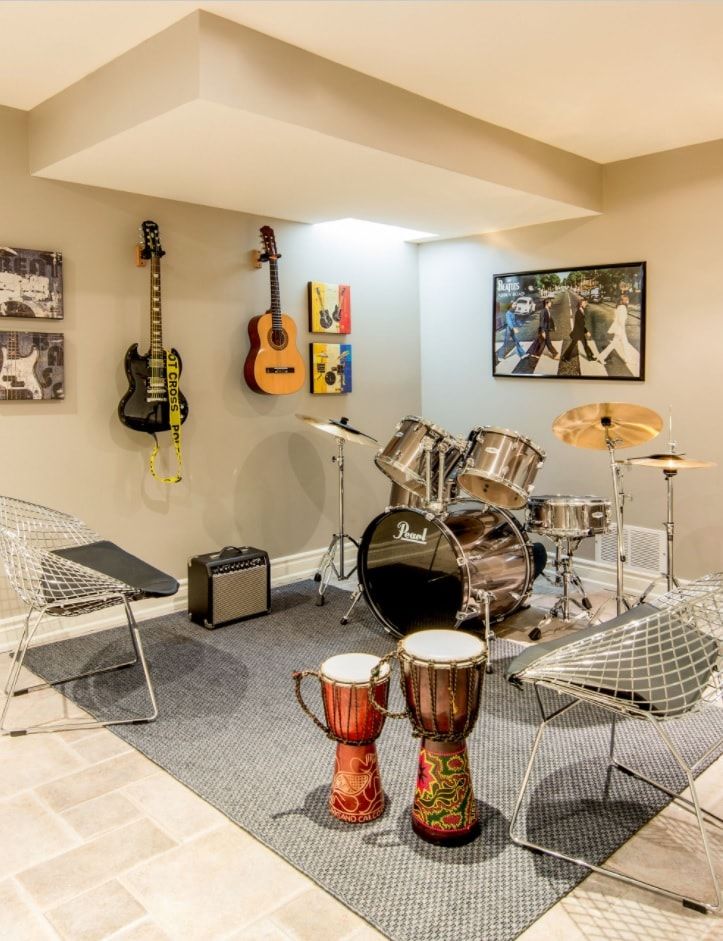 Extra bathroom
Having gym at the basement will require an extra ventilation. Also, if you arrange an extra bathroom which will be right here at the basement, it will significantly improve the functionality of the ground floor. You will have an ability to come up fresh upstairs after working out.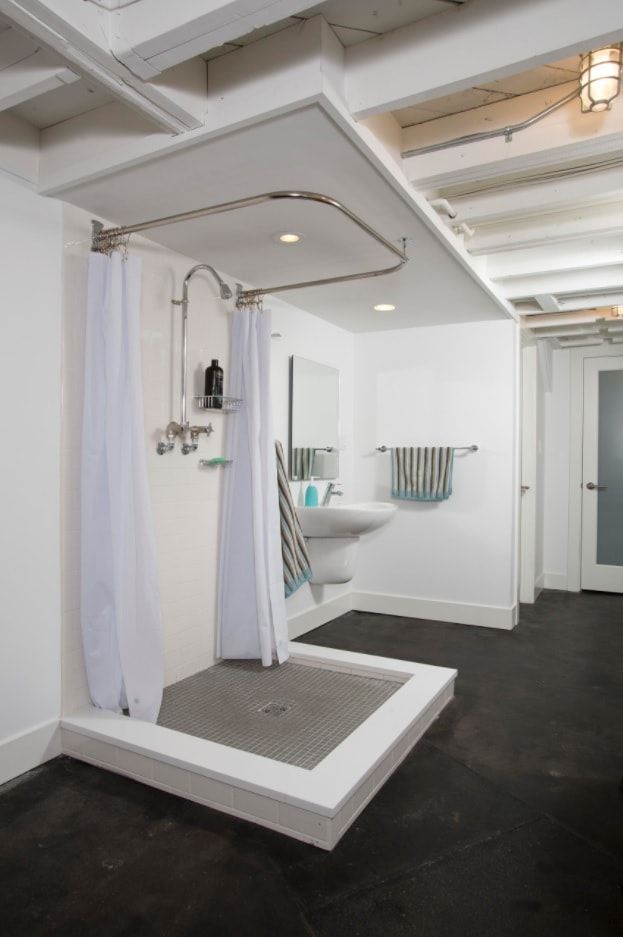 Secret/Panic room
Complicated architecture and layout of the basement can turn especially convenient for finding some extra space to organize the panic room which only your family will know. Or it can be men's cave for seclusion; maybe the palce for gathering your personal achievements is you are shy to demonstrate them to everybody.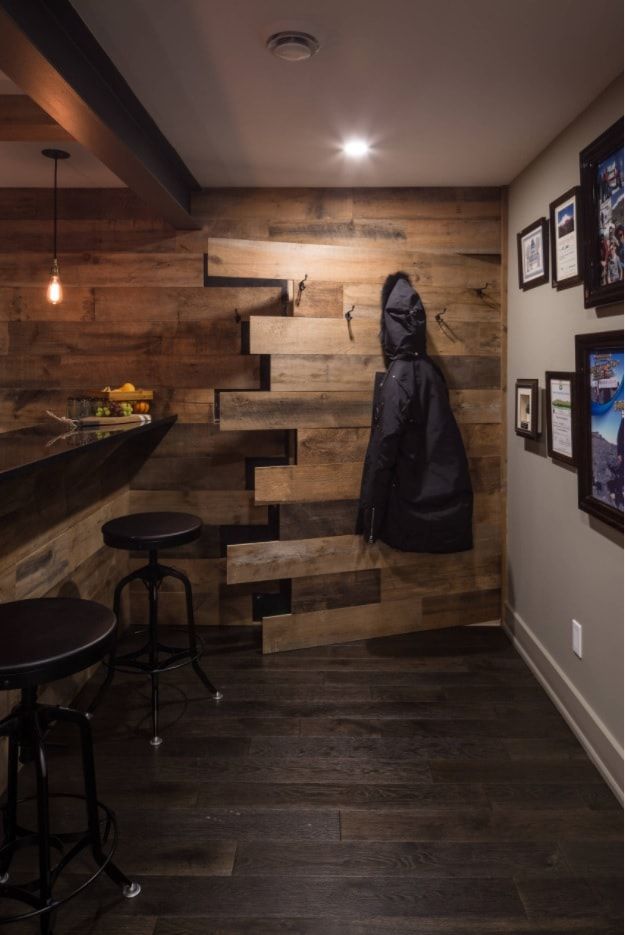 Safe underground
Another brilliant idea of utilizing basement square feet is to place a safe here. Use fake doors and nobody will ever think that you may have it there. Also, the basement is usually not so crowded place that allows location of safe in the nook far from peering eyes.