While many people have hired movers at one point or another, not all people are familiar with the different types of moving services that are available. If you have a better understanding of the kinds of moving companies out there and the services that they can provide, you'll have a better experience when you hire movers in the future.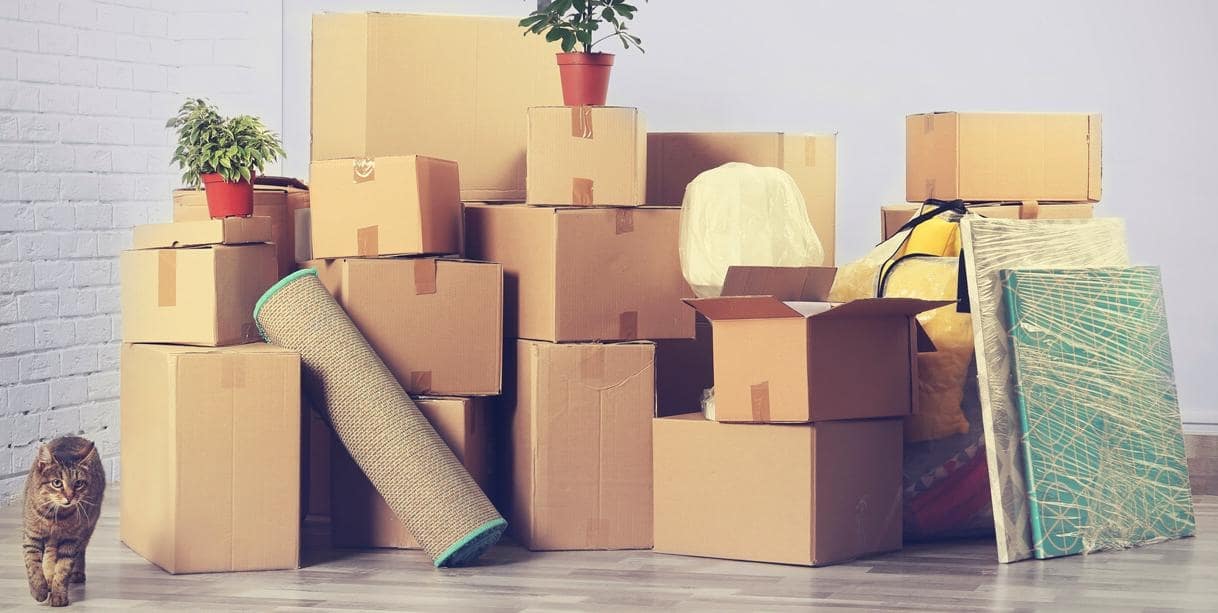 Local Movers
If you're planning a move, but you're still living in the same general area, you'll want to work with a local moving company. As the name implies, these companies handle local moves. Typically, if you're going to work with a company like this, you'll need to be within a certain radius.
Local moves are very common, and because of that, you'll find that there are plenty of companies that offer these kinds of services. Many of these companies have very reasonable rates, and some of these companies also offer additional services.
Long-Distance Movers
If you're moving to another state or moving to a city that is a long distance away from your current home, you'll want to work with the best moving companies. These companies are sometimes referred to as "cross-country moving companies."
Moving a long distance presents unique challenges, and you'll want to make sure that you're prepared to take on these challenges. If you're preparing for a big move, you won't want to take care of everything on your own. You'll want to make sure you have assistance from skilled movers.
International Movers
While long-distance movers can be difficult, an international move can be especially challenging. This is particularly true for overseas moves. Arrangements will have to be made to transport your things. In some cases, you may need to find storage solutions.
It's possible to take a DIY approach with some moves, but with an international move, that may not be an option. For a move like this, you'll want to coordinate with a company with access to the resources you need. While these companies tend to charge higher rates, their services are usually a worthwhile investment.
Container Movers
These types of moving companies won't load up your belongings for you. Instead, these companies will drop off a container at your residence. You'll load up the container with all your things. After the container is fully loaded, the company will pick it up and deliver it to your new residence. Once the container has been unloaded, the company will pick the empty container up for you.
This is one of the most affordable types of moving services available. It's an ideal choice for small moves, but it may not be suitable for larger moves. Containers are available in different sizes, but there are limited options available.
Specialty Movers
Some types of belongings are more difficult to transport than others. For example, moving a piano can be very difficult. Moving antiques can also be a challenge. You may need to work with a company that offers the right kinds of specialty services in these instances.
Some moving companies offer specialty services in addition to other types of moving services. In other cases, it may be necessary to work with a separate company that provides these kinds of services. Depending on what you're moving, investing in specialty services may not be an option. Many moving companies will not move certain types of items.
Vehicle Movers
If you're moving a long distance, you may not want to drive your car to your new home. Instead, you may want to work with a company that can transport your vehicle for you. This can be especially helpful if you have a leased vehicle and avoid putting more miles on your car.
These companies will be able to transport your vehicle without racking up any miles safely. You'll know that your car will arrive at its destination in perfect condition. However, you will want to confirm that your vehicle's tires are in excellent condition before moving.
Packing Services
Transporting belongings is just one small part of moving. During a move, other tasks need to be completed as well. One of the most time-consuming chores that you'll need to take on is packing. If you'd prefer to avoid this, you can search for a company that provides packing services.
If you work with a company like this, you won't have to do much of anything to prepare for your move. The company will pack up all your things for you and will transport them to your desired location. Some companies even offer unpacking services.
Commercial Movers
Residential moving services aren't the only kinds of services that moving companies provide. Many companies also offer commercial services. When a business moves to a new location, that company needs the assistance of a company with extensive experience with these types of moves.
Working with commercial movers can help prevent interruption in office function, and it can ensure that important documents aren't lost or misplaced during the move. When you work with the right company, the transition to a new location could wind up being virtually seamless.
It's important to remember that there are many different types of moving services available. If you're preparing for a move, you have all kinds of options available to you. Learn more about these services and search for movers that can provide the help that you need.