When it comes to home decorating, there's no one right way. It just takes a little creativity and some imagination to create your own style. Everyone loves a well-decorated space. It makes our apartment look more beautiful and comfortable to live in. Decorating your home is a great goal for any homeowner to have.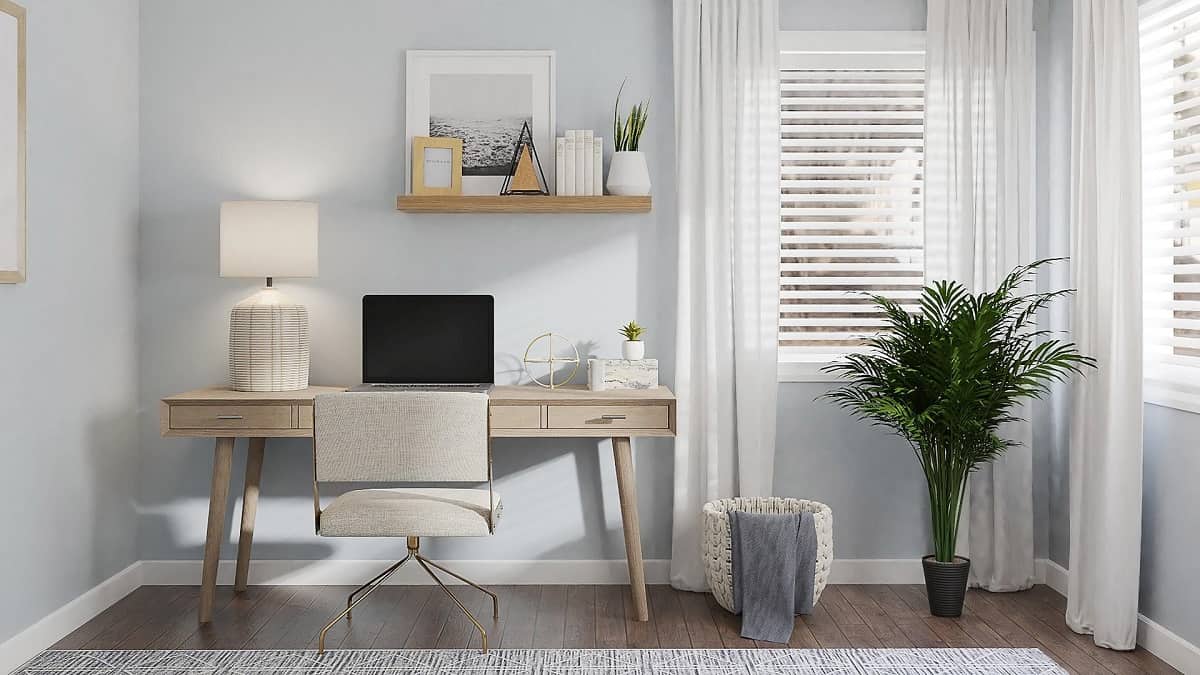 It can be challenging but it's not a difficult endeavor to embark on. If you're looking to spruce up your space, here are some tips on how you can make your home look stunning without spending a lot of money.
1. Personalize Your Space
Don't be afraid to use motivational or heartfelt items in your decorating. Put together a small gallery of photos that mean something to you and hang them close to where you spend the most time – perhaps over the living room couch or above your bed.
Add your personal touch in every room to everything that brings you joy and makes the space feel like home. Make sure you love everything in your house. When buying items, don't just buy because it is on sale. Being bothered about your budget shouldn't be a problem as there are lots of Kohls savings to be had, they're usually offering coupons and discounts which should help you buy within your budget. If the items you've seen and want to buy aren't speaking to you, leave them on the shelf and don't worry about the money. It's better to spend a little more on things that really speak to who you are and what your interests are.
It will make your guests smile when they see them or you can look at them yourself. You might even want to use items that have sentimental value like the china set your grandma gave you for Christmas one year. You could include nature shots with family members or happy memories from college with friends.
2. Add A Pop Of Color
Adding pops of color in pillows, flowers, small pieces of furniture or accessories is a simple way to brighten up any room. It's an easy fix that only takes an afternoon and just a few dollars.  If you're looking to add some color to your space, choose an accent that stands out. For example, if you have a cream couch and red chairs, paint one of the walls red instead of painting all four pieces.
It's alright if you're nervous about taking on big projects right away, this is one way to start without spending too much money.
3. Make A Statement With Rugs And Lightning
Throwing area rugs down in different rooms isn't only a way to add a pop of color but it also makes them look bigger and cleaner. You can find great deals at store, vintage, or estate sales that you can afford.
In the same regard, don't underestimate how much lighting can affect your rooms. Lighting is a great way to add flair and drama to any space. With the addition of lamps, sconces, or chandeliers you can create a whole new feel in an empty room for just a few bucks!
Even if you're redoing a small room, having the right kinds of lights in the right places will make it seem larger and brighter. Don't forget to use candles in every room when necessary because they create a cozy atmosphere wherever you put them.
4. A Few Plants Go A Long Way
Adding some greenery not only makes a room look more beautiful but they also help to purify the air you breathe so you'll have better air quality too! If you don't have much time to fuss with watering plants, go with succulents. You can just leave them on a windowsill and they will thrive.
Even if you have a black thumb, the benefits of having plants around is an easy enough reason to give it a try. Read up about how to choose the right plant for your space first. It won't take long before you'll start seeing positive results from your plant pals. They require little water and are easy to maintain so they won't be a hassle for anyone living in your house.
5. Add Clean Lines And Curves
Adding clean lines and curves into your decoration is a unique way to liven up any wall or room without getting too busy or cluttered. A great way to add this kind of design is by using a few simple items like candles, vases, or trays.
You can quickly change the entire look and feel of your home with this simple decor trick. Curved lines can make a space feel more inviting and cozy while clean lines may help to define a room's purpose. It gives the space a clean, fresh vibe that you'll love coming into every day.
6. Hang Drapes From The Ceiling To The Floor
When you're hanging drapes from the ceiling to the floor it makes a room look more dramatic and airy. You can add a similar effect by using a tall, solid-colored piece of fabric or wallpaper to cover one wall in your living room or bedroom.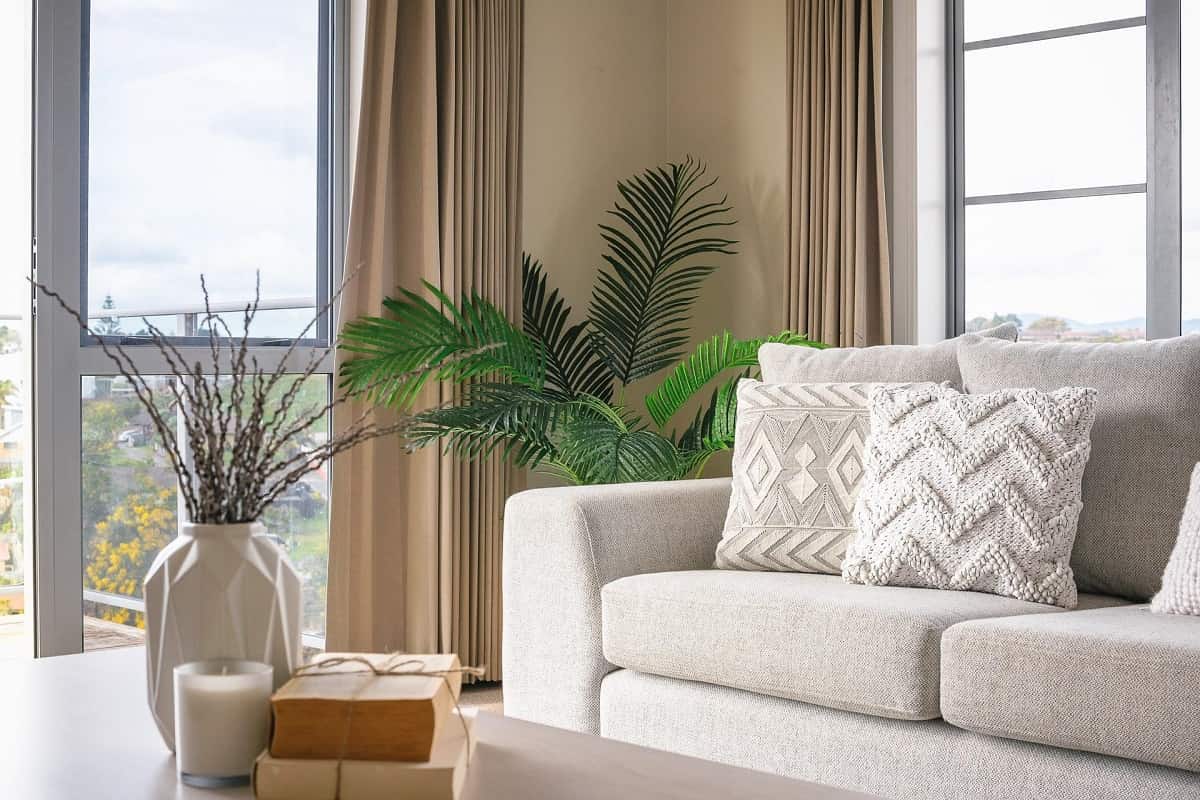 This is another simple way you can create a space that has an instant impact without spending too much money. Using this method will make your room look bigger and also feel larger because there's so much open space on that one wall. It also gives the illusion of ceilings being higher than they actually are so it creates a bit more mystery at night when you have all the lights out.
7. Hang A Blank Canvas In Your Entryway
Adding a large, blank canvas in your entryway brings out an artistic touch to the room. It's also a unique way to make your wall stand out from all of the others instead of going with convention and hanging your pictures in rows on the wall.
This decor tip is perfect if you're looking for ways to add some character to any space. You can use this artistic addition as a focal point when you have guests over or you can simply leave it blank when it's just another day at home. Having something different like this will definitely get people talking.
We hope you've found these top home decor tips useful. Remember to keep your space clean and tidy, make sure it has a focal point, paint the walls in colors that are uplifting yet neutral, add plants for natural beauty without taking up too much room, don't neglect storage solutions or display areas that can be used for displaying items of interest around the house.