The bathroom is where most people start their day. Therefore, it's important to have a bathroom that is visually inviting and appealing. A dark, dull-colored bathroom may not do much to awaken a person's senses. That's why many people choose white as their go-to color for their bathroom's design. However, an all-white bathroom may quickly become bland and boring. White is a safe bet when it comes to bathroom decor, but don't let it define your personality. Whether you're on a tight budget or are looking for a complete overhaul, here are several design ideas to enhance the appearance of your all-white bathroom.
Take the Color of the Walls into Account
First, you need to take the walls of your bathroom walls into consideration. Even if the bathroom is all white, you don't have to paint the walls in a completely white color. White is available in several different hues, from frost to cream. Also, to break off from the monochromatic white color, you can choose a wall or two and paint them blue for example. Another thing you can do is to use a plaster treatment on the walls, to create an element of visual interest. You should create and maintain the impression of the bright interior. This could be done with the help of painting walls, wallpapering and other finishing types. Also, you'll need to sustain the cleanliness for a long time. And here you can find useful some third party services. Don't refuse the possibility to find cleaning service in the Internet. For example, you can refer to top cleaning Australia. Pay attention to reviews and reputation of the cleaning service in Google Rating, as well as its relevance to your location.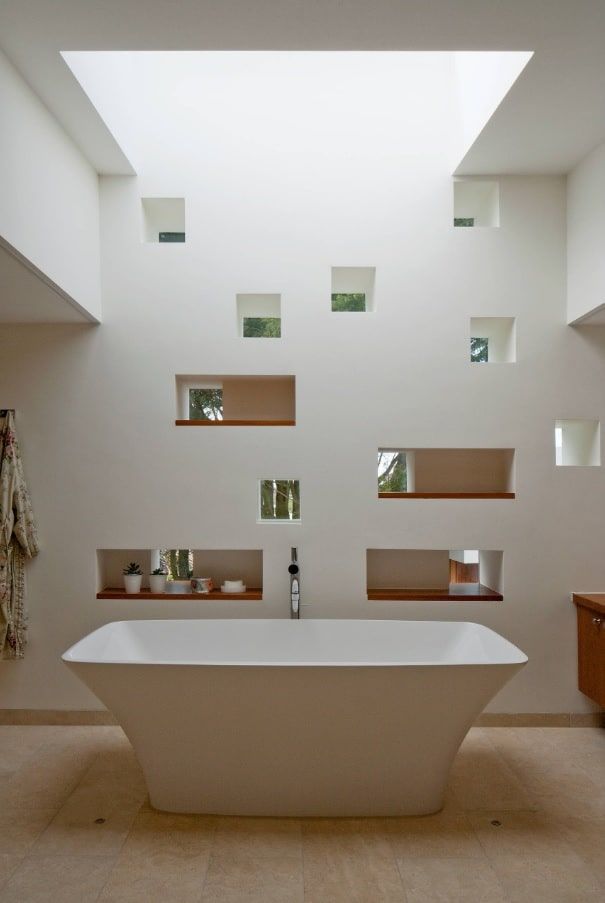 Make Use of Soft Furnishings
Well chosen, soft furnishings may be necessary for your all-white bathroom. Wicker is a common material used for constructing bathroom furniture, and it's available in several shades of white and earth tones. You should also look for bath towels, window treatments and area rugs made from airy and soft materials. You can even look for rugs made from woven bamboo to add more texture. These soft furnishings complement the white décor of your bathroom.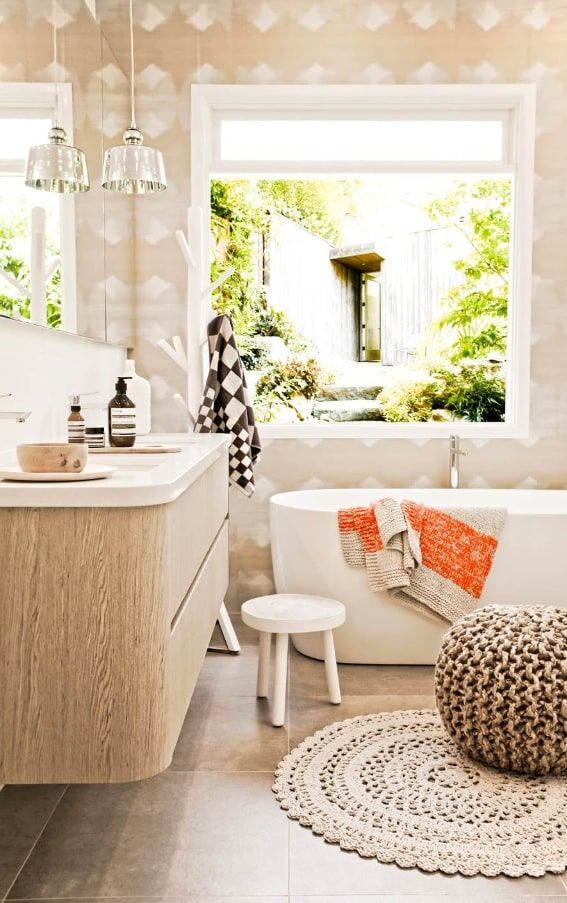 Think of Glass Countertops
If you want beauty, elegance, and durability in your all-white bathroom, then consider installing glass countertops. These countertops give a kind of depth effect while at the same time giving the countertop a prestigious look due to the glass' clear surface. Why choose glass? There are several reasons why glass is an ideal countertop material. One, it can be distinctively designed to accent your bathroom's design. There are limitless possibilities when it comes to glass countertops; the only limit is your imagination. When searching for a glass countertop, a store will often have a gallery of some glass countertops on display. You can find the best one to match your home design and sense of style. Glass countertops are a wonderful choice for your bathroom because they're extremely functional. Not only is glass elegant, it's also quite functional. The porous nature of glass makes it hard to stain, and that is a major advantage. For spills and messes, cleaning is very easy; all you need is a wet cloth.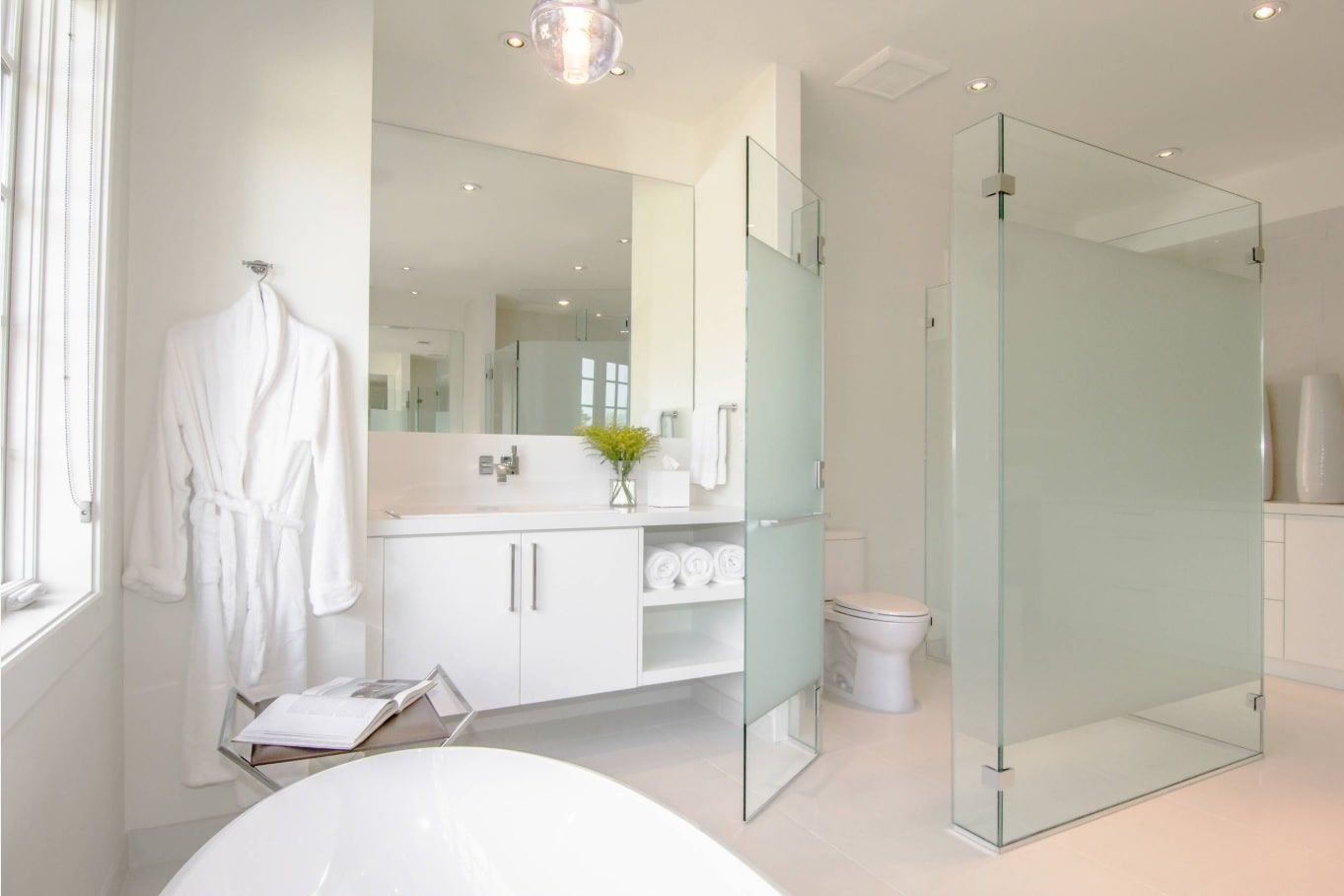 Your Bathroom Floors
The tiling of your bathroom can be used to add elements of visual interest in an all-white bathroom. When decorating, you don't have to go for understate white tiles. Instead, look for opaque white or glass tiles. Mirrored tiles are also an ideal choice because they can be used for creating an attractive backsplash, creating an interesting bathtub surround and framing a mirror. The reflective surfaces of these tiles make your bathroom appear much bigger than it is. If this is not an ideal option for you, then you can embrace dark floors. For instance, brown or black floors are modern yet classic. You can use these colors to balance out the all-white color of your bathroom.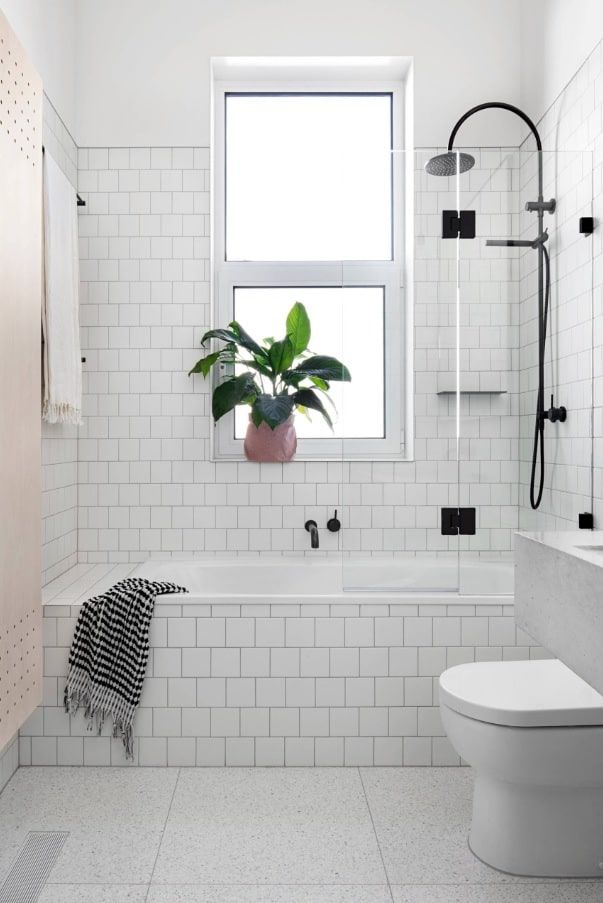 What About Bathroom Mirrors?
Decorative mirrors add charm and flair to any bathroom. They brighten the room by giving it a light and cheery aura. By adding that pretty mirror on the wall, you can say goodbye to a dim bathroom especially when the light hits it just right. Also, if your bathroom is small, you can make it look big by adding a mirror or two. Mirrors have been for long been used by decorators to give an illusion of a larger space, to make it larger than it really is. Let's also not forget that the mirror is useful as well. Ensuring that your bathroom is properly lit is another step to ensuring that it looks warm and beautiful.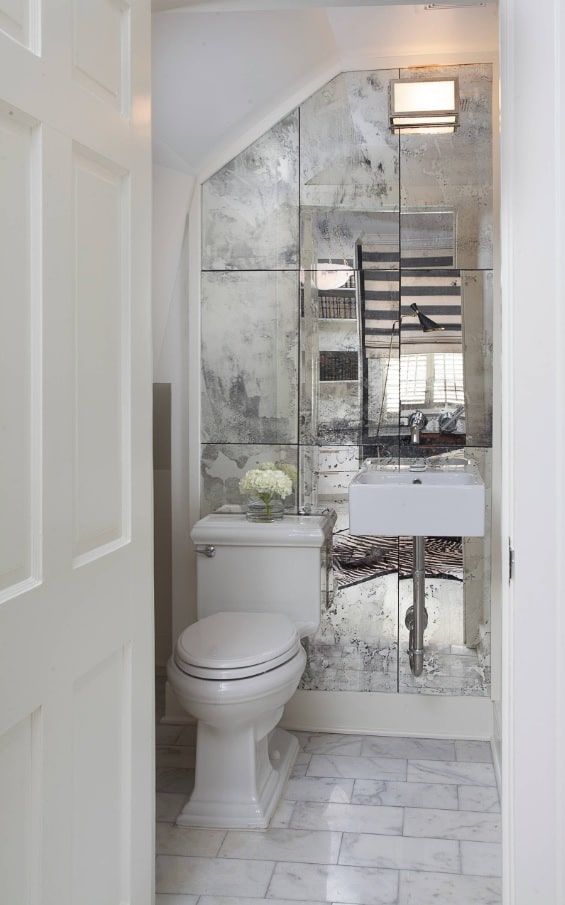 Fantastic Artwork Can Do the Magic
Just because you have an all-white bathroom does not mean that you can't incorporate artwork. Hanging an excellent work of art can work wonders to liven up the space and add a focal point. What you need to know is that when looking for a piece of art to install in your bathroom, it doesn't necessarily have to be in form of a painting or a framed print. Artwork is available in various styles and aesthetics, to suit your bathroom's design and your personal tastes and preferences. Examples of artwork you can use in your bathroom are botanical prints, nature-inspired prints, scenic artwork, calm landscapes, figurative works, nude arts, etc.
Add a Personal Touch
Your bathroom won't be complete without infusing a personal style. You can add a personal touch on a white bathroom by using woven baskets, decorative glass or by using live plants. For instance, orchids are excellent plants to use because they thrive well in humid environments and the pop of color they offer completes the white colored bath. Accenting the bathroom with personal items will ensure that you love the space and you'll look forward to spending time here. You won't be in hurry to leave the bathroom after taking a bath.  White is the most popular color when it comes to bathrooms. This color gives a clean and serene look, to create a calm atmosphere. Whether your bathroom is traditional or modern and whether you're on a low or high budget, these ideas can be incorporated by anyone.