The basis for decorating of any room is the main style and choosing the right color of the walls, which is picked up individually to a specific room. There are a number of styles, which define the relevant color palette by default. For example, the style of "high-tech" refers to a combination of pure colors, combined with various shades of gray. Natural and pastel shades are inherent for "Provence". Also, the colors are divided into "warm" and "cold." Warm considered, ranging from lemon to orange and red, with all its hints. Cool colors include blue with shades, as well as turquoise, aqua and purple and with all shades. There are only three neutral colors – white, black and gray. So, we are going to explore more deeply the degree of interior design style, texture and color scheme decoration influence.


Types of available interior styles
Classical
It implies two defining values: the first is the historical interpretation of the classic style, while the second brings together several trends, such as Baroque, Rococo, Empire, Classicism, etc. The latest version of the classic style has "settled down" among interior designers. It is because, despite the differences of architectural forms, all the directions have a lot in common in the decoration techniques. Namely, they are united by the proportionality, the relative simplicity and naturalness. Interior, executed in classical style, has decent and respectable look.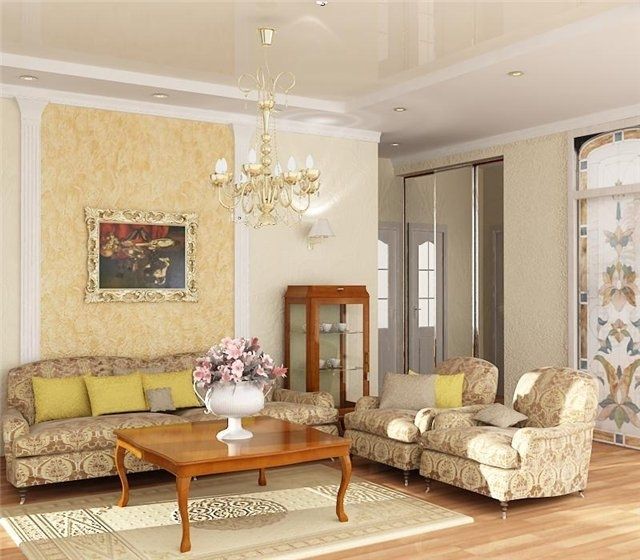 Romanesque
It is quite strict and stern style, devoid of any excesses. It features rather thick walls, round or semicircular windows, as well as wooden furniture with simple geometric shapes. On the walls, there are tapestries and carpets.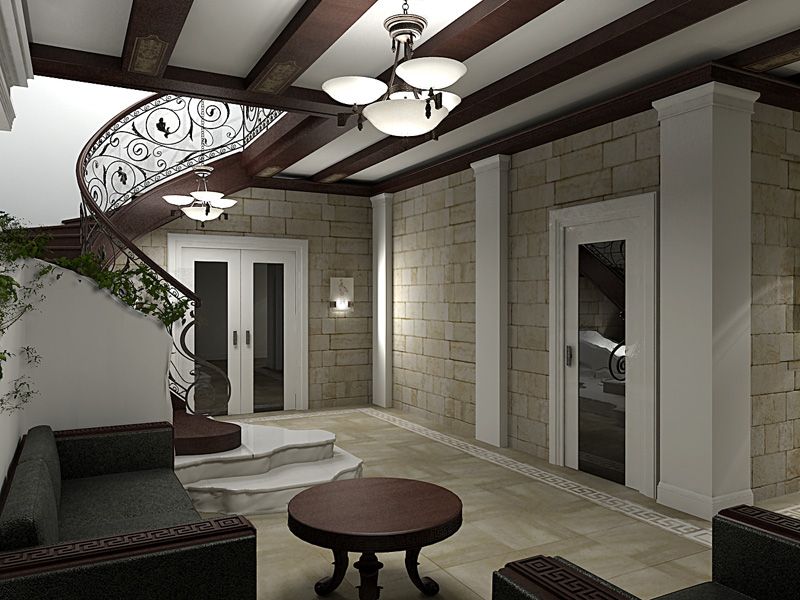 Gothic
Implies the colors of saturated tones with gilding. In addition, the shine of stained glass, the abundance of all sorts of decorative elements, i.e. style reflects medieval times with all their grandeur and grace.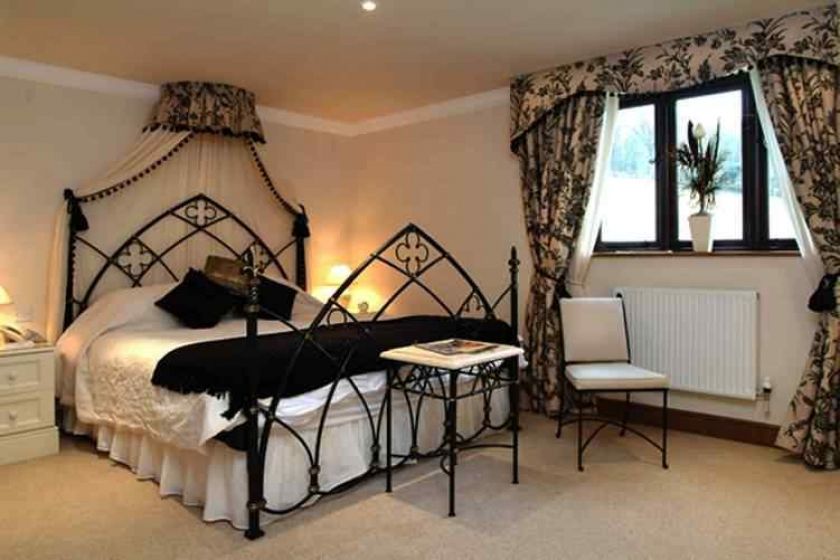 Greek
It differs by its simplicity and harmony. Here you wouldn't find any elements of luxury, which are replaced by an abundance of marble, columns and vases. The color palette implies the predominance of yellow, blue and emerald hues.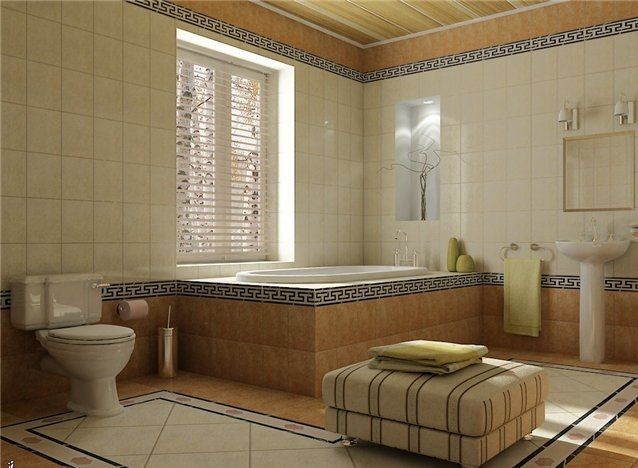 Roman
It can be called the heir of the ancient Greek style. Style has more solemn and lush character, differs by the presence of arches, domed vaults, as well as various stylized figures of lions and eagles.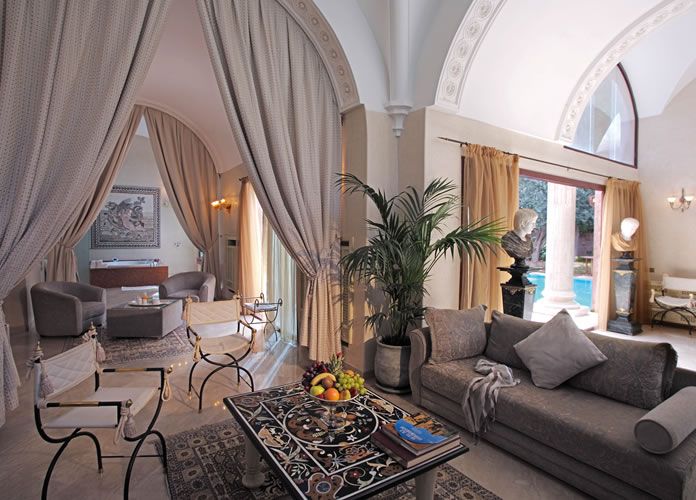 Renaissance
It is also called the "revival style". It is a combination of the best elements of the ancient Greek and Gothic styles. It implies the presence of carved massive furniture, columns and arches against the background of wooden walls, as well as all kinds of wall paintings and pictures.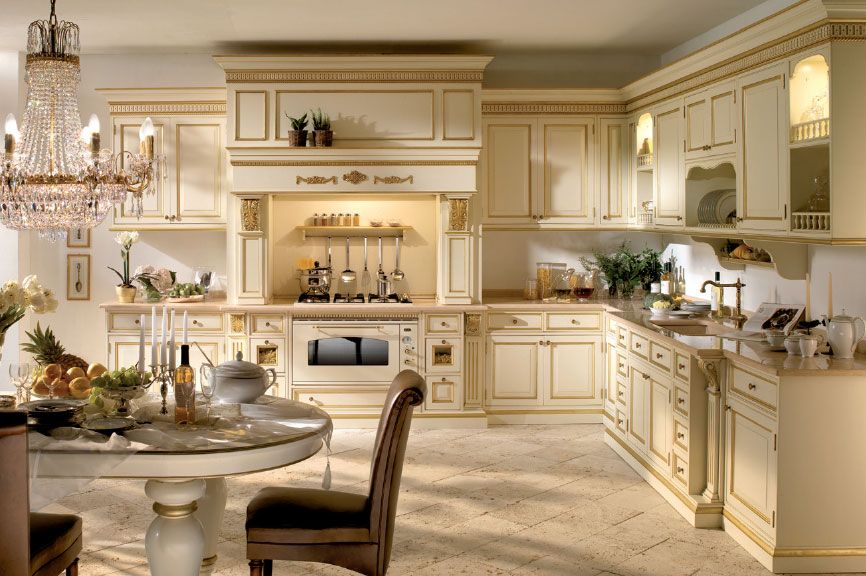 Baroque
The predominance of curved forms, as well as arches. This style combines a sophisticated decor with stucco molding which has an interwoven ornament. All this creates an impression of luxury and wealth.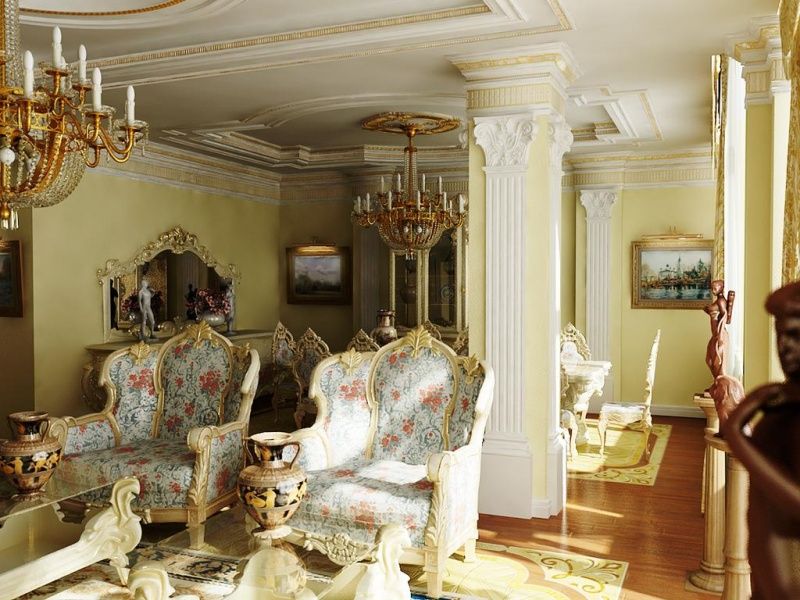 Rococo
The style is distinguished by the predominance of many decorative elements in the form of various curls. Creates an impression of refinement, grace and wealth.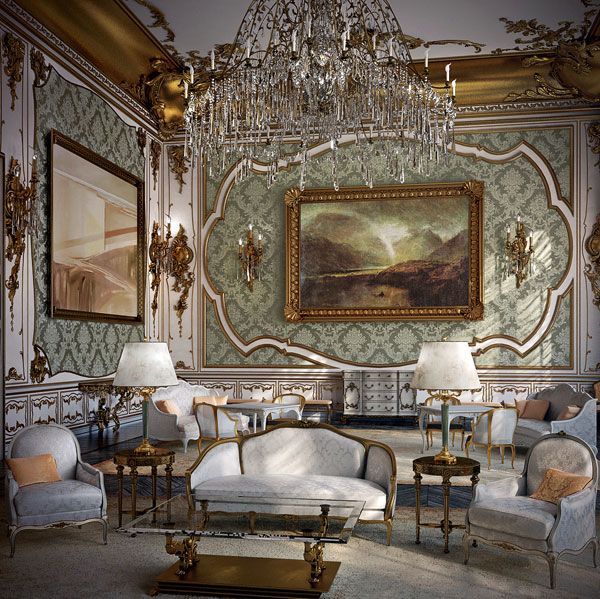 Empire
The main difference of this decoration style is the presence of straightforwardness and clarity of forms, but not devoid of the solemnity and luxury of paintings, as well as fabric draperies on the walls. This is the style of the Napoleon era.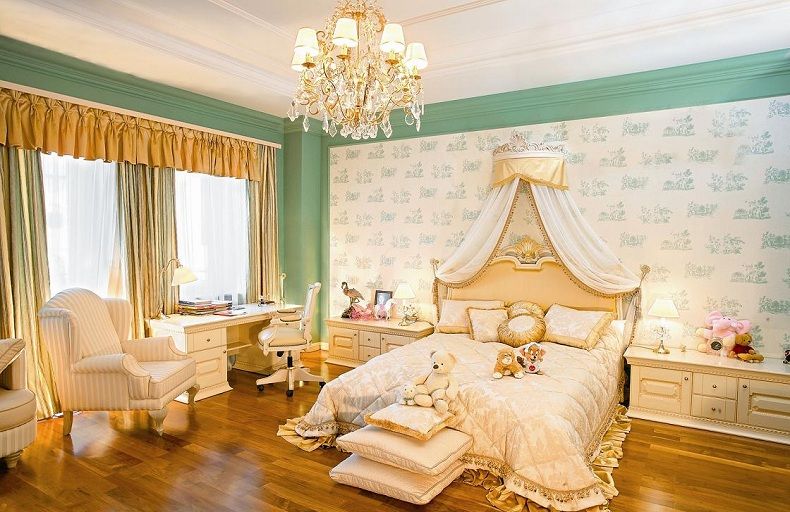 Eclecticism
It implies mixing of different styles. Its origin takes roots back in the 19th century. Over time it proved its right to exist. Moreover, it acquired many admirers and supporters. The main distinguishing feature of eclecticism is the use of special techniques for decorating the interior, which allow you to combine different styles and synthesize them into one. This style is oriented on those people who prefer a combination of different styles and eras in their interior or simply for people living together, but having different preferences regarding the style of the interior.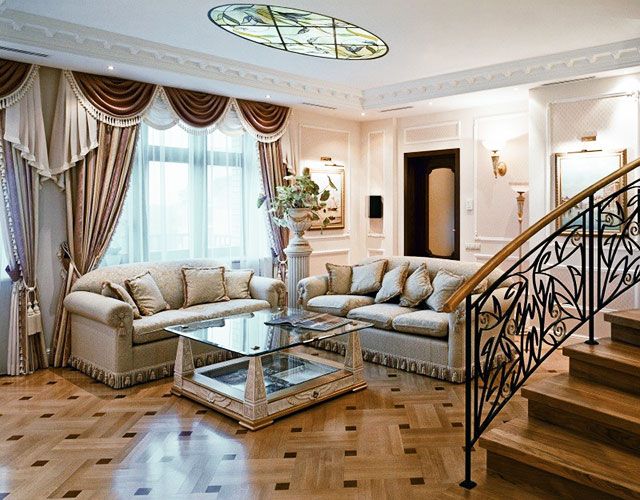 Ethno style
It contains pronounced ethnic orientations: Chinese, Japanese, Mexican, Egyptian, Indonesian, Country, etc.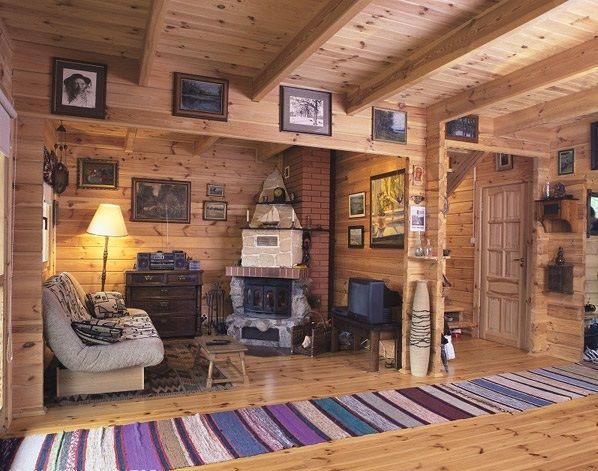 Egyptian
Very mysterious and original style, capable of giving the interior an unusual charm and uniqueness. Includes the presence of ethnic notes in the form of figurines or cuneiform. Concerning the color scheme, it features mainly yellow, green, blue and black shades.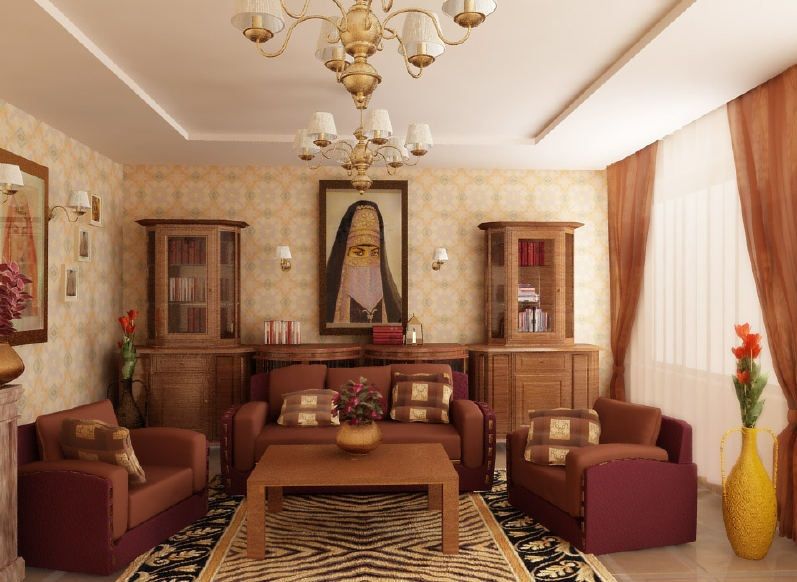 Swedish
It is the same Scandinavian style – universal style, which has such qualities as ease, sophistication and coziness. It gives the interior a feeling of freshness due to the predominance of light colors.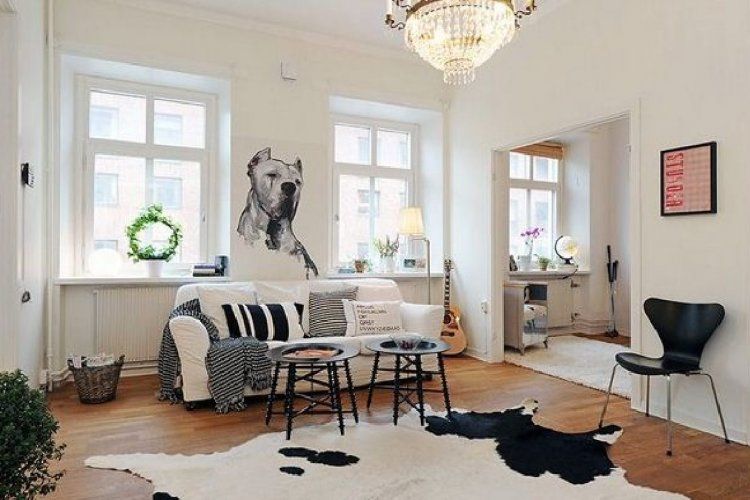 It implies the widespread use of floral motifs with the use of natural shades. The main feature is the connection with nature.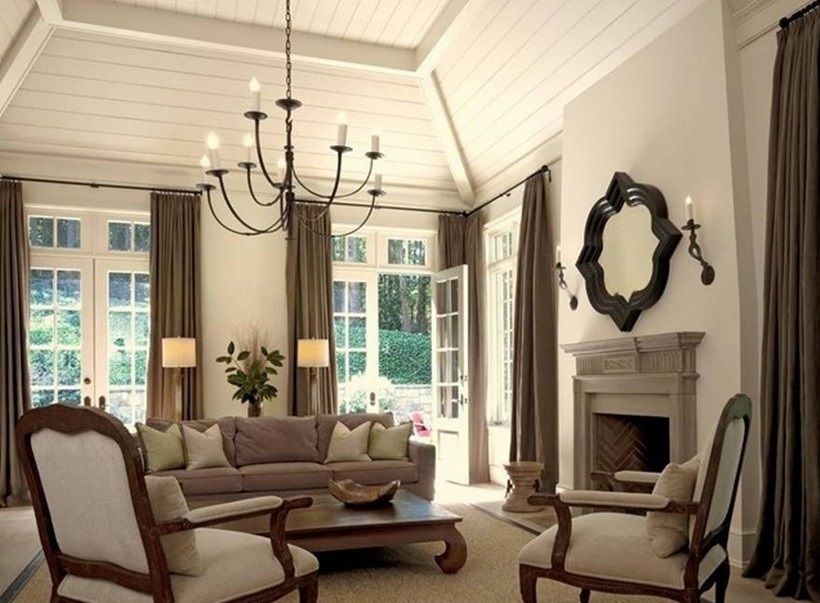 Indonesian style
It combines Eastern luxury and European pragmatism, being a vivid example of eclecticism. Includes the presence of arches, as well as geometric patterns on dark colored wooden pillars; stylized images of animals on clothes. Speaking about color – here we can clearly see predominance of saturated red shades.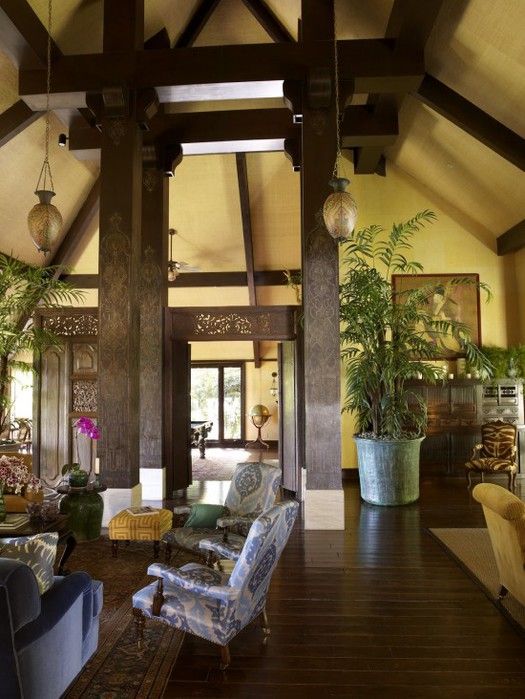 This style is characterized by a marble floor, stone arches, wooden furniture and spacious rooms. The color palette promotes the use of gold, terracotta, as well as brick and ocher colors. Although individual elements allow a blue or green tone.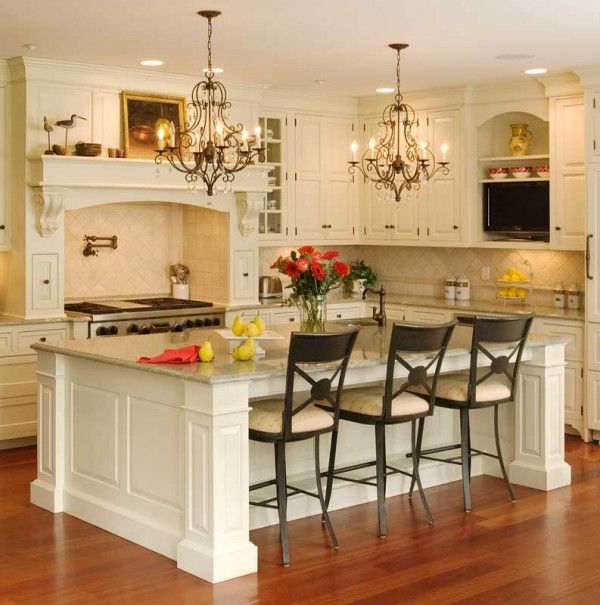 Moroccan
Includes a widespread form of eclecticism and a peculiar ethno, representing a combination of European and traditional African decor elements. This style is not devoid of influence of Greek, as well as Roman cultures.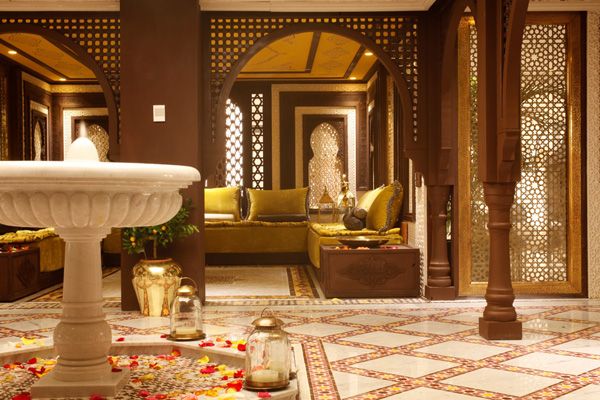 Country
Is a modern ethno style. A distinctive feature is maximum closeness to nature, simplicity and extraordinary comfort. Style has managed to win many fans from different countries.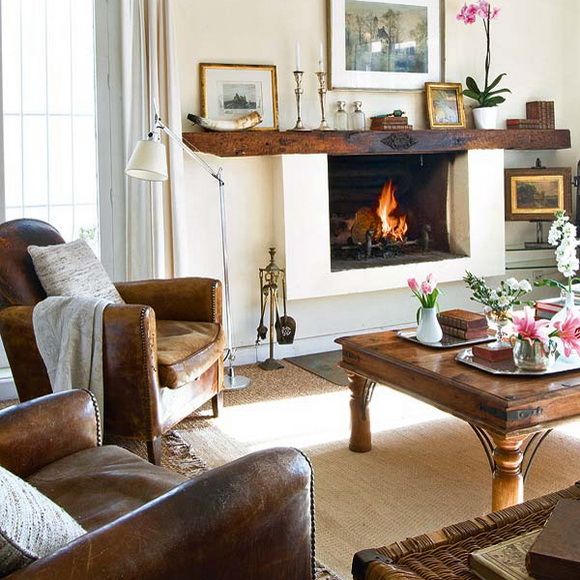 Modern
Modern style, distinguished by asymmetry and non-standard smooth forms, which requires boldness of design ideas. Plant motifs are widely used in the interior. The most used colors for the walls are pink, blue and green, at that of enough gentle shades.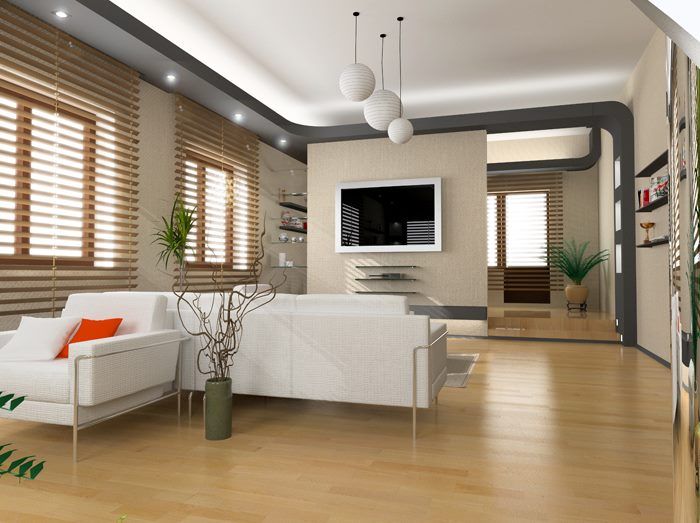 Fusion
The main difference of this style is the contrast which is base to everything. With its unexpected combination of interior objects, Fusion creates a sense of experiment. It does not accept any rules absolutely.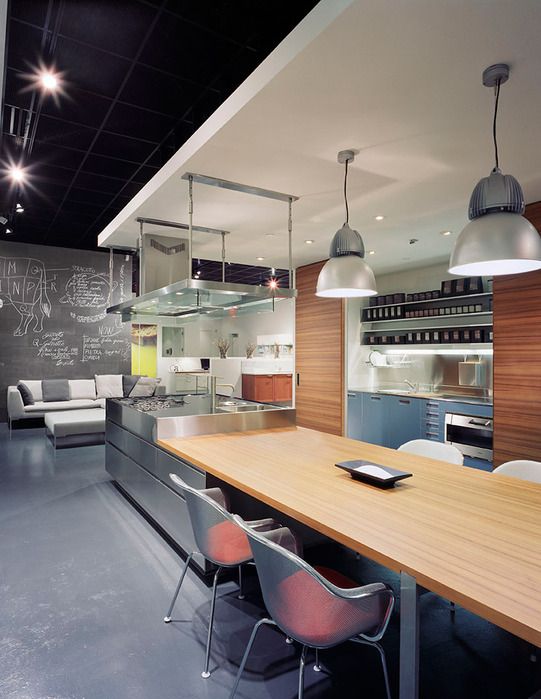 Vanguard
It differs with the use of newest finishing materials, as well as the presence of large shapes. The color palette implies a contrast with the use of pure colors.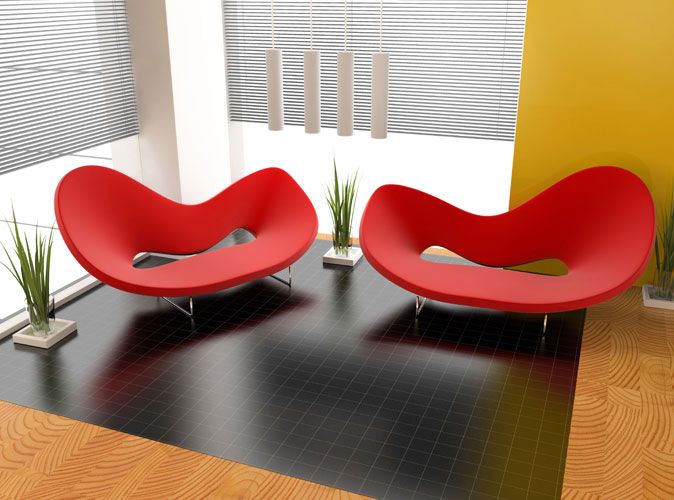 It does not contain any partitions. It represents rooms with high ceilings and the presence of stone walls. The used materials are wood and chrome.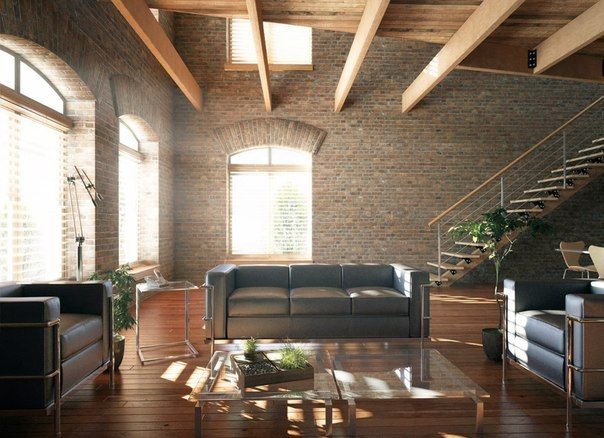 The name of the style speaks for itself – a minimum of decor. It means laconic forms and modern materials, such as steel, aluminum and frosted glass.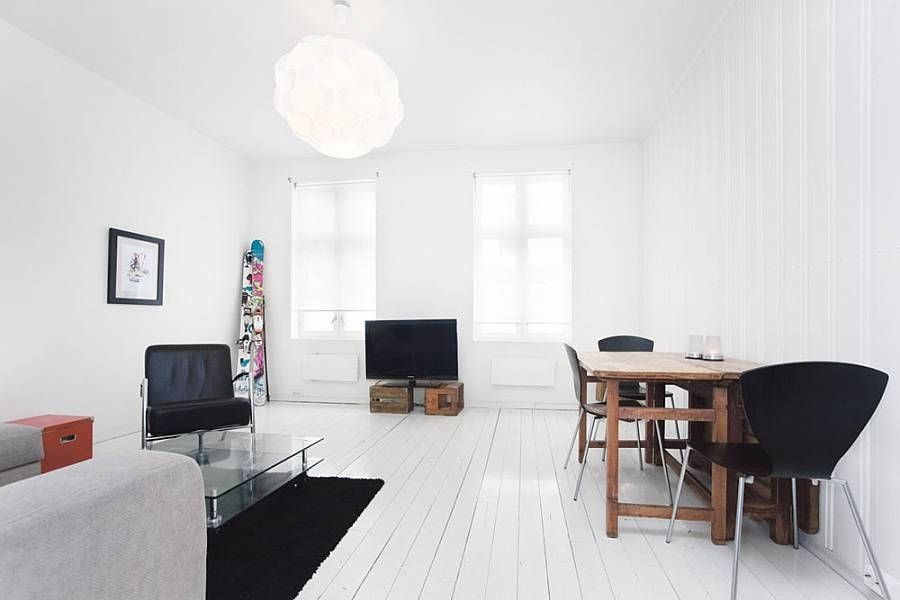 The main elements of this style are visual images, as well as trends of different generations. It has a very bright, interesting and bold character.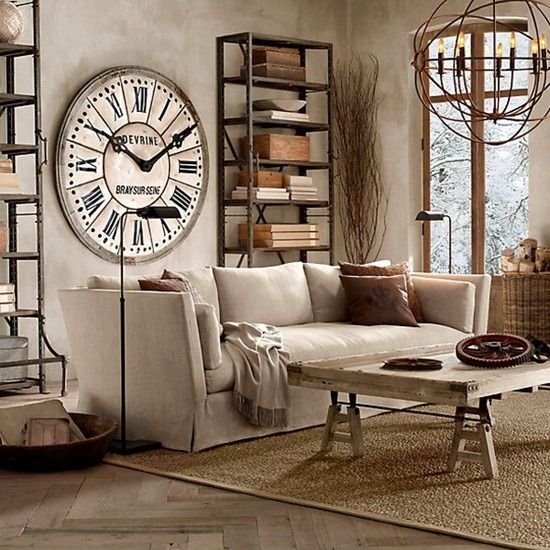 Choosing one or the other style, you can emphasize your individuality, because it is the namely interior design style has a unique flavor and characteristics. The style sets the tone and dictating the proportions of the different combinations of interior items. Let's get acquainted with their types:
Types of wall decoration
Wall possible decorations involves several types:
The combination of colors
Perhaps, it is the simplest and most common technique in the field of placement of accents in the room, as well as in terms of its zoning. With the combination of colors in a certain way you can achieve the effect of visual space expansion. This is achieved by painting one wall, or even its particular part in a contrasting color. In this case, walls of the other color will be the perfect backdrop for the existing interior items, thus highlighting them and concentrating attention on them. In other words, if you need the focus, so the play on contrasts is the perfect way for decoration.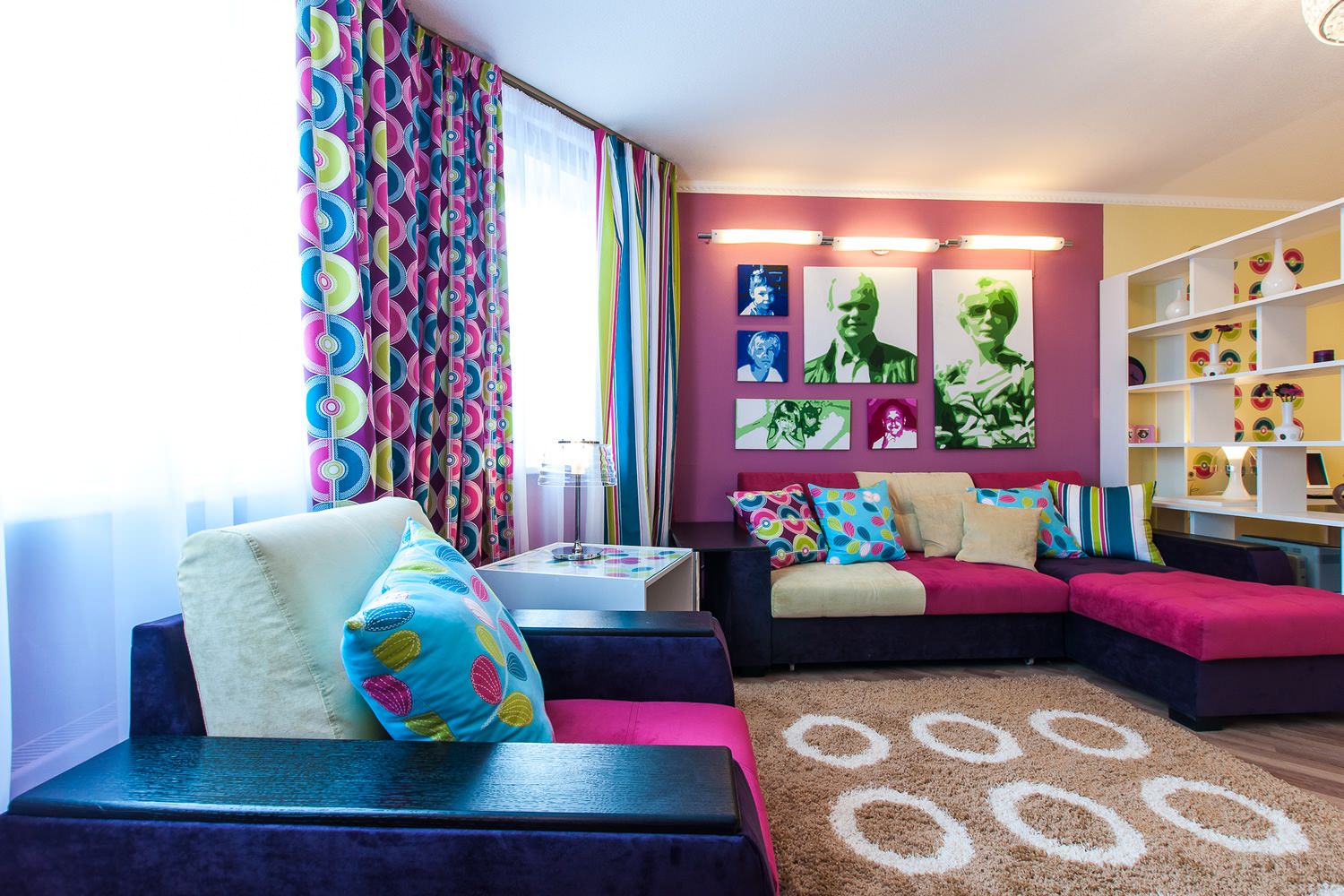 Combination of wallpapers
A similar method with the only difference that, in this case, the wallpaper is combined with a different pattern, but the same in texture. Nowadays, there are even ready-made elaborate combinations of wallpaper. The chosen pattern should be focused on the style of the room interior. If desired, you can also make an accent, wallpapering not all the room but its part.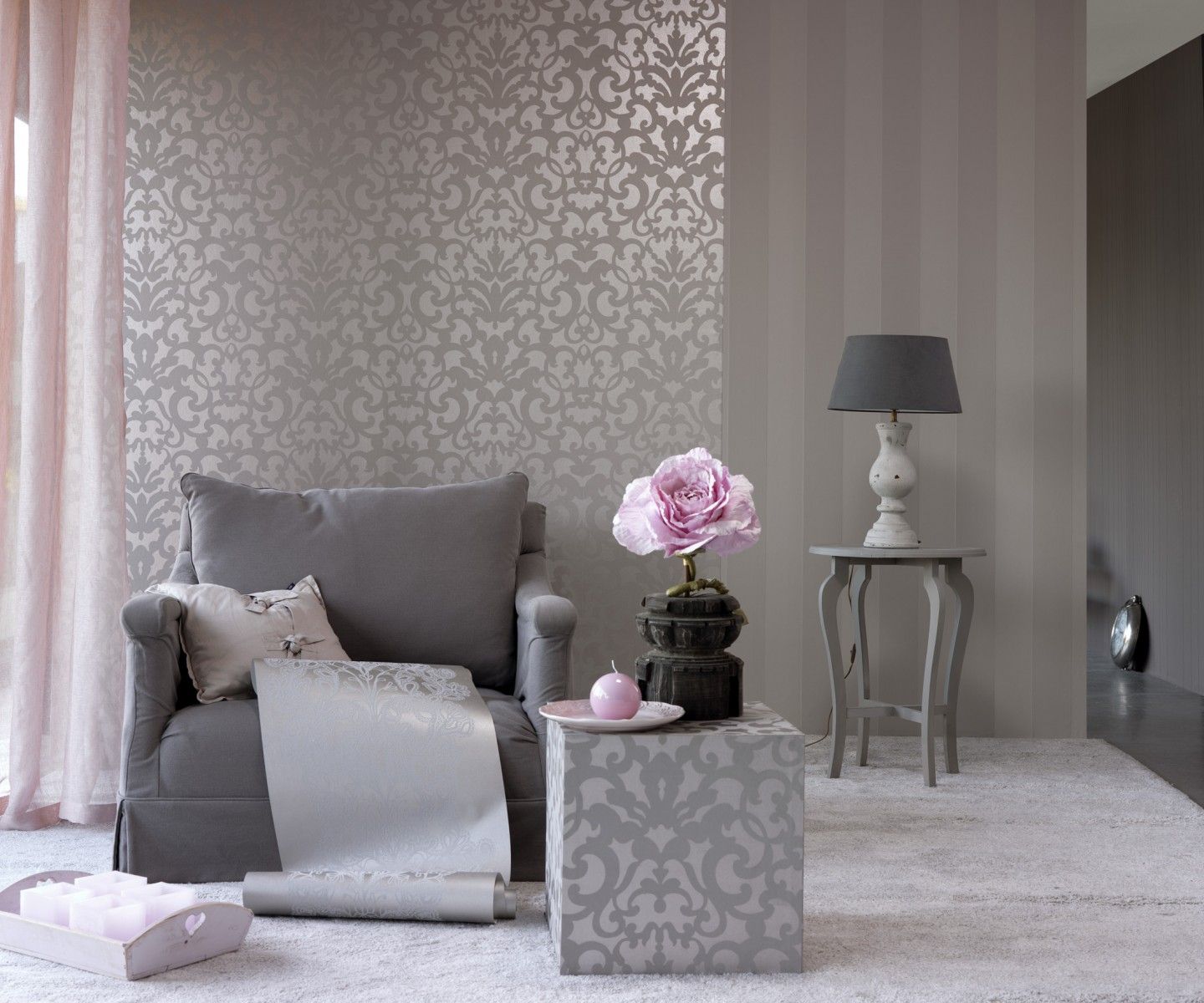 Photo Wall Mural
Excellent method of decoration, providing a wide field of activity. Having placed on the walls of photos with natural landscapes or plants, you can create a sense of "window" to the living natural world. Within, as if opening the space. Photo printing has almost unlimited possibilities, allowing you to reproduce anything in the interior. Among other things, you can make an individual order on wallpapers.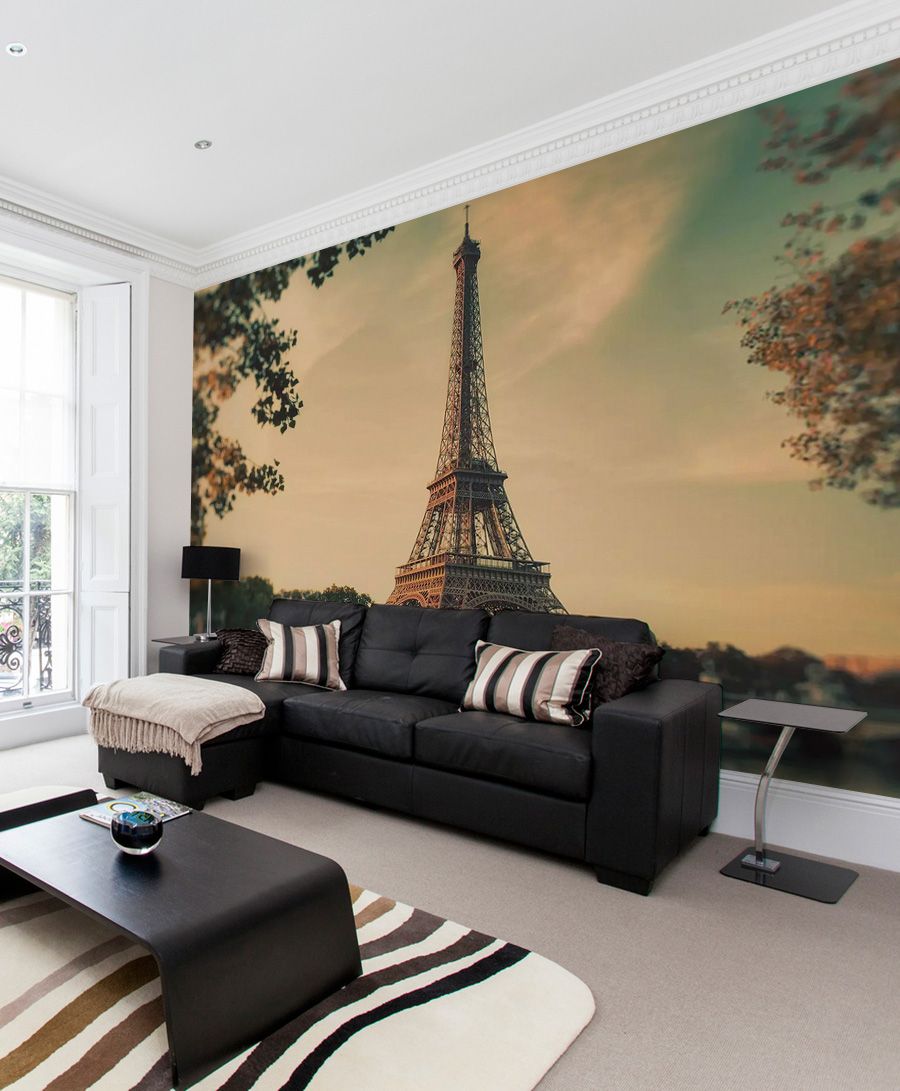 Wall painting
Provides a variety of kinds of options and creative fantasies. Painting is subject to absolutely any room. Moreover, if desired, you can do it yourself, using any drawing or template you like. It is done in a known and simple way: firstly, grid is applied to the wall with a simple pencil, after which everything is ready for transferring the drawing. The main thing that must be observed – the more complex the pattern, the smaller the grid is made for the most accurate transfer of the pattern. For painting, any permanent paints are used: acrylic, gouache, permanent markers, pigments, etc. The most effective is the use of phosphoric paints, which give a pleasant soft backlight at night.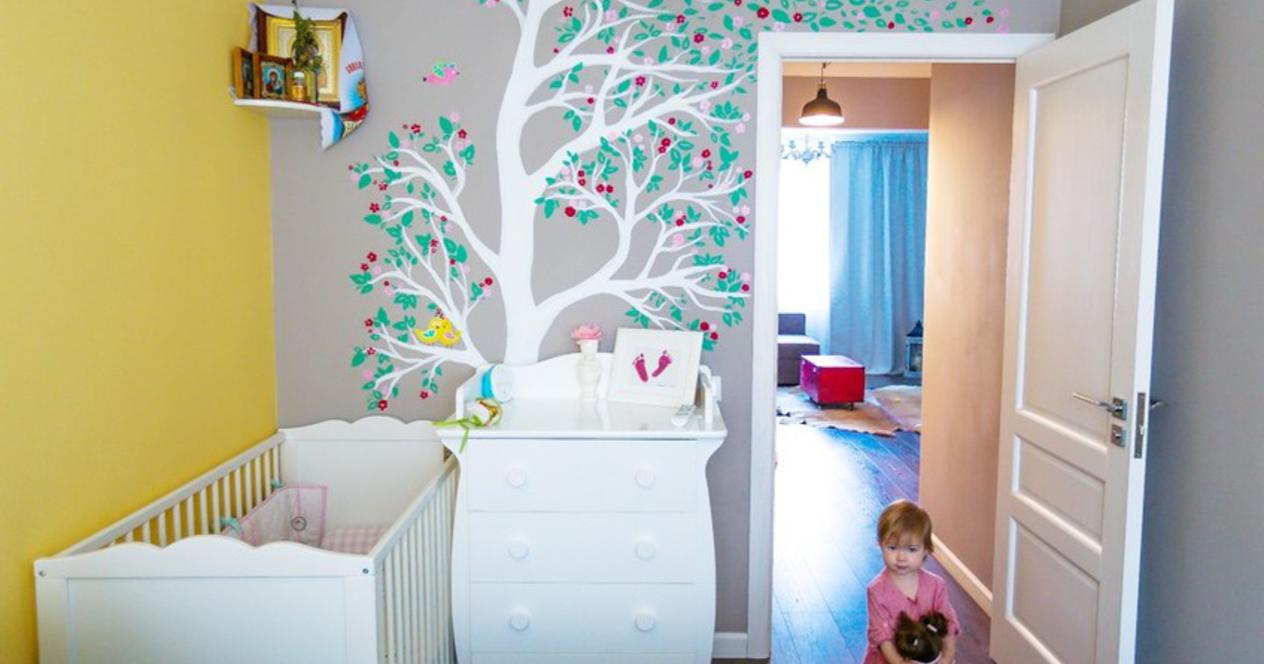 Frescos
Probably, it is the most ancient way of decoration, being in use for centuries. Again, single wall or only one its part can be used. Unlike the previous one, this method of decoration is only possible for a professional and a master of his craft, since knowledge of the technology of applying frescoes, as well as the taste of a professional artist is necessary.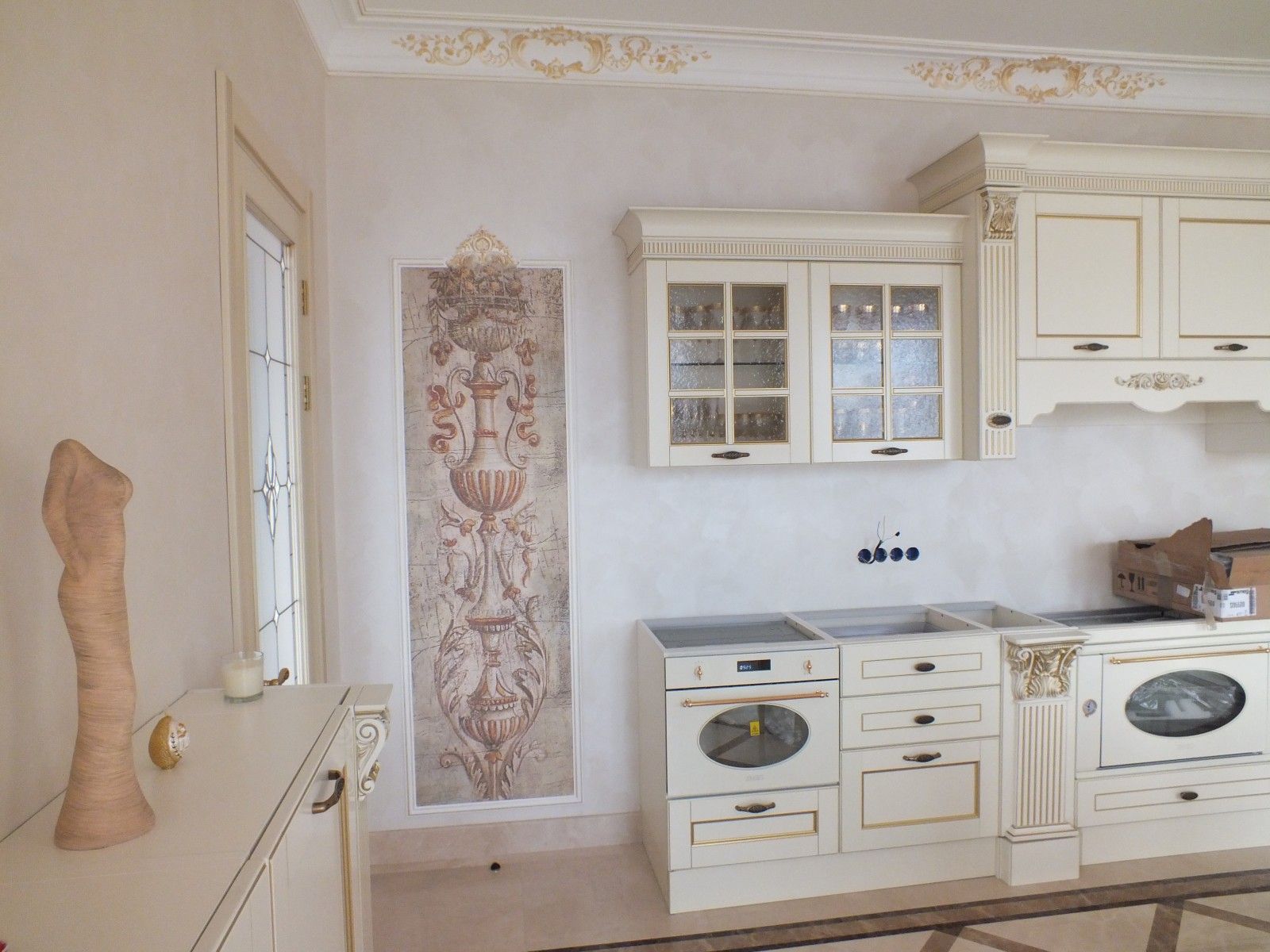 Painting on canvas
It is particularly recommended for voluminous spaces with high ceilings. Perfectly suited for such styles as classical and baroque. This method of decor involves the installation of frames along the perimeter of the wall with subsequent stretching of the canvas. The painting itself is producing directly in the room and nowhere else as it is a big picture which can easily be damaged during installation.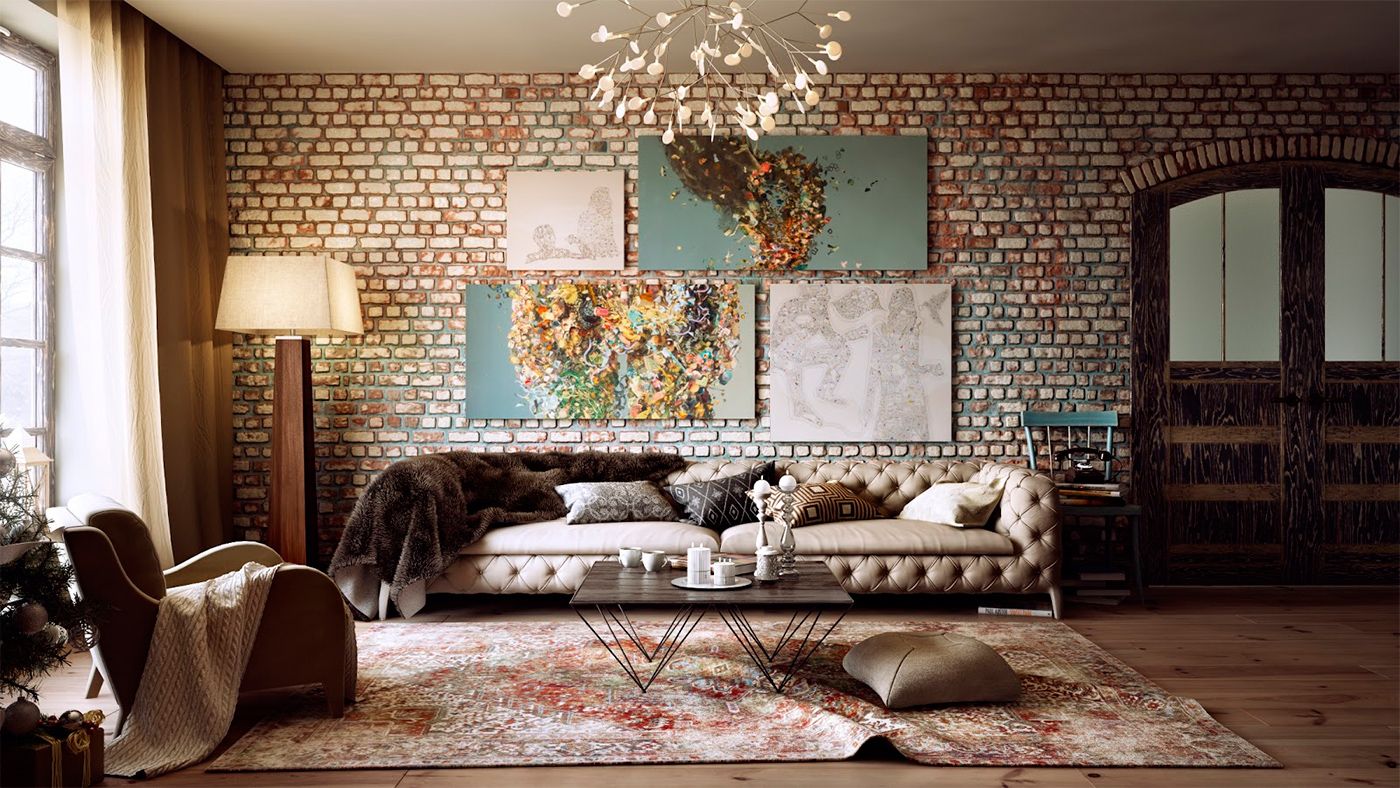 The value of the texture in interior decoration
We should not forget about such an important element as the texture, which allows you to achieve extraordinary results in the art of interior decoration. There is a numerous variety of ready-made variants of applying textures (for example, you can display stripes on the wall etc.). You can also with the help of plaster and paint roller with nozzles to achieve outstanding success when making decorative effects. Among others, the unusually advantageous look has a composition performed in a single color, but with alternating of textured and smooth walls, thus creating a play of light and shadow. This effect is achieved by the use of an ordinary construction tape. Even if it would be a simple alternation of smooth and textured stripes, the visual perception of the room will be completely different.
A Little Bit about Color Psychology
The fact that colors affect mood and emotional state is no longer a secret. In this regard psychologists developed a special color therapy, the properties of which is recommended to take into account when choosing a color scheme for the interior décor, as the room should be comfortable for living. Let us examine what can one or another color mean in more detail:
Red is able to activate brain activity, raise blood pressure and overall body tone. Also it increases the level of adrenaline. That's why, it is stringy not recommended for the restless and anxious people, while it creates a feeling of warmth for all the other.
Pink has sedative properties, creating an atmosphere of peace and even tenderness. Ideal for feminine type of interiors, especially for young girls, because the color is primarily associated with youth, naivete and innocence.
Brown – creates a sense of trust and comfort, promoting relaxation and rest. Associated with solid and mature people.
Yellow (and also orange) is able to activate the brain activity, attention, muscular motility and stimulates the imagination. Especially recommended for people who are prone to depression and stress, affecting as a tonic on them. The color is associated with health, energy and activity, however, you should prevent its oversaturation. Otherwise, it can become irritating.
Dark blue inspires profound reflections, develops thought processes and memory. In addition, it is able to remove the excitement and aggression. It is associated with serious and thoughtful people.
Blue has soothing, as well as analgesic properties. In addition, it encourages the development of creative abilities. That's why it often used for children's rooms (especially when a kid is a boy).
Green is a "health", confidence, peace and friendship color. Having apparent calming effect, it helps relieve headaches and promotes blood pressure stabilization.
Purple is able to activate the respiratory and cardiovascular system of the human body, and even improve its stamina. Usually associated with dreamers and visionaries. However, should avoid this color in large quantities, especially its deep tones, in order to avoid instigated depression.
Another Little Trick for Creative People
There is one very easy, and most importantly, – a quick method of room decoration. We are talking about vinyl stickers that are applied to the walls. Method of application is very simple: it is only necessary to make a pencil marks, thus denoting a points on the wall in places of gluing, after what to press stickers with their adhesive surface on the inside to them. The range of options for all kinds of labels is enormous, up to sets of elements that allow you to create entire scenes on the walls.
Based on the foregoing, We Summarize
Despite the myriad of all sorts of details and nuances that must be considered in the interior decoration, you can look at the situation from another angle – the process is extremely fascinating, to some extent resembles the exciting game in which you will not get to another level without succeeding the previous one. So wondering what exactly to choose, you should start to get acquainted with all existing variants and methods of decorating the premises. This will help to understand everything in detail and eventually realize any of your ideas!
To continue reading, we have prepared 15 most topical design themes explained.