Modern housing is difficult to imagine without balconies and loggias, which nowadays are widely used as a functional additional space.


Balcony (fr. Balcon) is an open or glazed projecting terrace and loggia (ital. Loggia) is modified balcony, built into the dwelling. French balconies without parapets, glazed from floor to ceiling are very widespread. Small design ideas for interior balconies or terraces will help you to use this space with maximum benefit. You can find the perfect option for every balcony or loggia, regardless of their size, making these rooms comfortable part of the apartment or house.
Functional features of  the loggias, balconies, terraces interior design
Glazed balcony or loggia can become isolated cozy rooms, which are well protected from the wind, rain, dust and street noise. When choosing materials and accessories for balconies people are guided by anything that creates additional insulation: a quality trim inside and out, the use of water-resistant finishing materials.


In addition to the roomy shelves and racks, wall cabinets there should be comfortable small sized furniture on the balcony. It is appropriate to equip the loggia with LED spotlights, hang in there easy to clean and functional blinds or suitable models of Roman blinds.
Loggia Interior Design ideas
Loggia with underfloor heating is ideal for the creation of the study room: this separate space with functional furniture could be easily turned into a place for the computer by installing created custom designed computer desk and chair. Wall cabinets and shelves will allow you to work productively, having all you need at hand. Such balcony will require a perfect thermal insulation and waterproofing.
Wide loggia is easy to turn into a comfortable sitting area: its interior should include a table and chairs, couch and decoration items, plants, various shelves and stands.
Loggia with high ceilings is suitable to arrange special places for storing sports equipment and seldom-used household items. In order to the maximum functional use of such space, they usually stop on the equipment of practical hinged shelves and racks, closed cabinets.
Panoramic loggia requires a special approach: such a design of loggia in the apartment can be made according to the type of French balcony. This will allow you to admire the city panorama from a height or opened landscape. A minimum of decoration should be there, but the presence of blinds and comfortable furniture is necessary.
Winter Garden is a great arrangement option of such premises: enough to think up the concept of loggia furnishings with the help of experienced designers. This requires the selection of fitting plants and appropriate conditions for their alimentation. Here it is necessary to keep a certain microclimate: functional and eco-friendly interior can help with this.
Loggia, which turns into a summer bedroom, must be equipped with lights and a comfortable bed. Floor heating and the presence of heating systems is also desirable there.
Often loggia is used as a gym: after working on a minimalist design of the interior and appointing a room with sports equipment, trainer sets, you can achieve a great place for sports in any weather.
A narrow dark balcony is perfect for creating a relaxing corner in the Scandinavian style: this is done using decorative wooden elements, and any bright colors in finishing that create the effect of good lighting. Loggia of this type requires a minimum of furniture and a well-thought-out evening light.
Loggia can be redeveloped into a cozy corner kitchen with a parapet that goes around the perimeter of the loggia. On such a parapet in the form of the bar is convenient to put the dishes. The interior would be complemented by high chairs. Combining the loggia with the apartment is a great option that allows you to increase the apartment due to the loggia on a few square meters. When professional designers tackle the problem, they can easily create the most convenient redevelopment project with the design of the whole room in the same functional style. Accession of the loggia to the apartment ackle the problem is in demand when there is a need to increase the living space of living room, dining room or bedroom.
If you want to get a quality design loggias within a reasonable time, it is necessary to order loggia design using 3D render interior technology. Professional designers will create a visual model of any functional space. Ordering 3D render of the interior will help to develop an ergonomic design of the loggia (photo) or a balcony. When choosing a loggia or a balcony design style in the apartment, photo catalogs will allow to you to dwell on the most suitable option for you.
Interior design ideas for balconies
The balcony in the general area of ​​the apartment can also be a functional room, which can be equipped as a perfect addition to the living space. It is best to glaze balcony, consider the appropriate hydro and thermal insulation.
It`s easy to create a glazed balcony with private office workspace and computer desk. It is important to take care of waterproofing and insulation of the room. Heated floor allows to warm up the balcony and to create an extra comfort, so necessary for comfortable work.
Winter garden with flowers and shelves for plants is a great sitting area at any time of the year.
The design of the balcony in the apartment allows you to arrange it as a creative studio with tables, a wardrobe, a place for the easel, table for the clay modeling, drawing, embroidering, repair.
Design the kitchen with balcony extends the space where you can eat – a kitchen interior with balcony involves placing a table and chairs, cabinets for dishes there.
Balcony with storage involves placing racks, which can store utensils, conservation, and closable shelves or cupboards for clothes and equipment.
A small gym would require the installation of wall bars, functional simulator and accessories.
The large glazed balcony can be transformed into the spacious playroom: before room equipment you need to be concerned about the safety of children. You can not only set the storage boxes for toys, but also to place a small inflatable pool in the summer.
Interesting, it is not practical, but very aesthetic kind of balconies is the French balcony. This is a type of balcony without its own balcony area – fence is mounted directly in the opening from the outside, just in front of the door. It is also possible with the platform, but very narrow and small, just enough to put the foot on ("go to the balcony").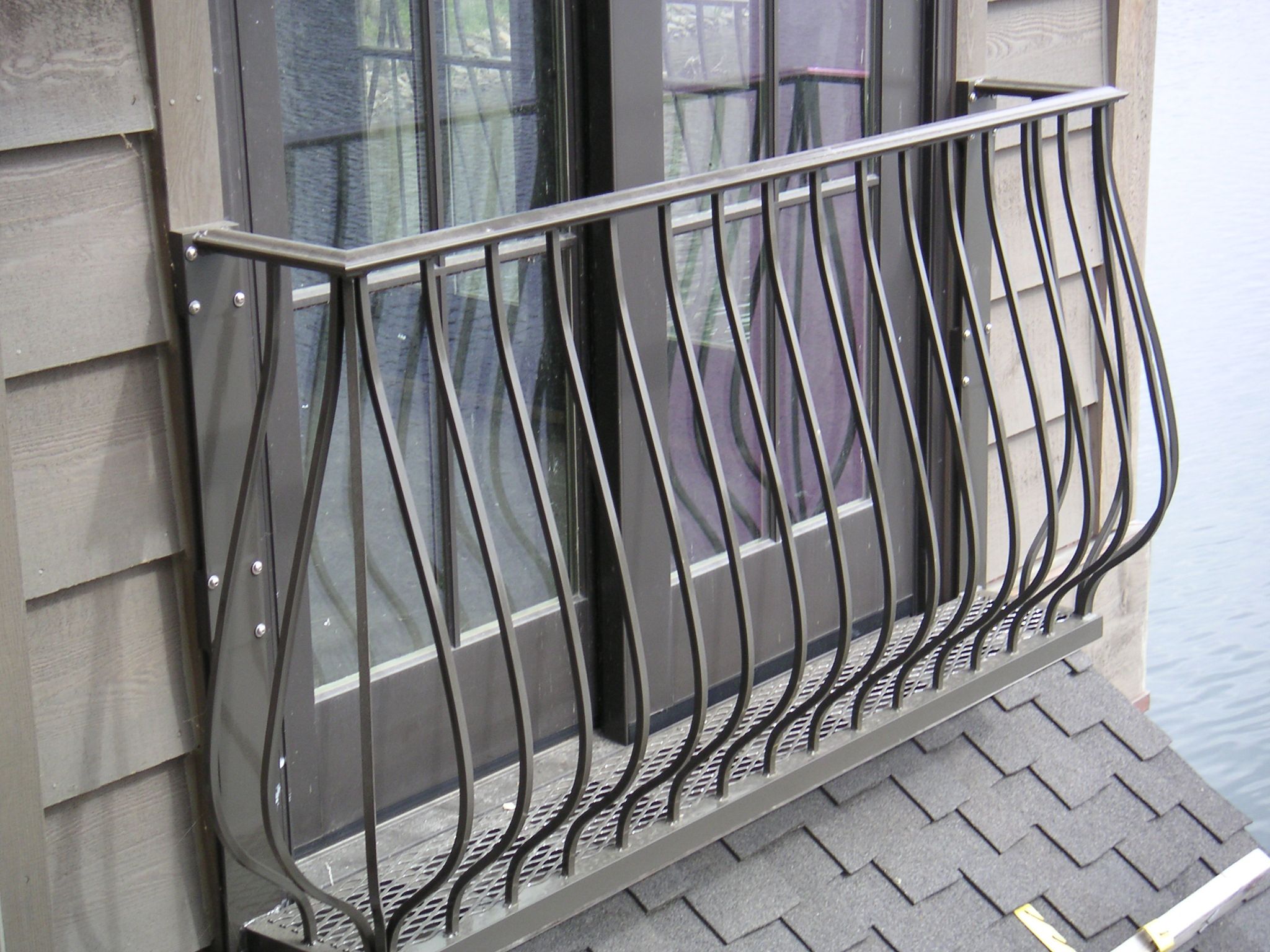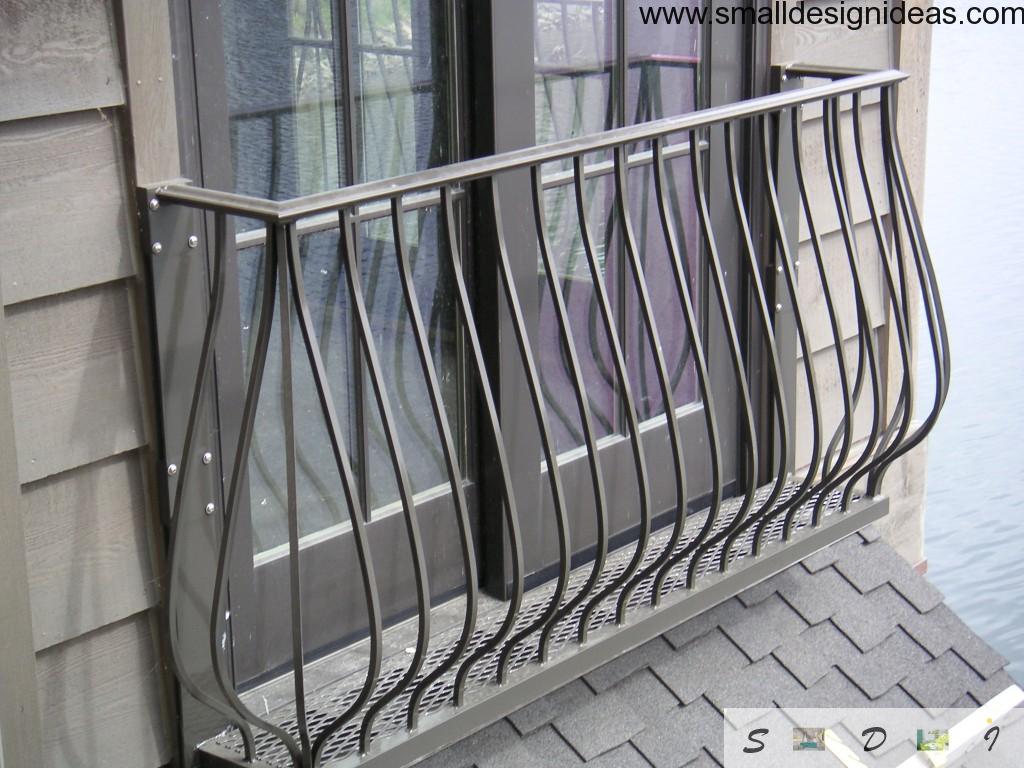 In our time, a French balcony often called balconies, glazed to the floor, which improves the panoramic view and the lighting of the room. This simplifies the finishing of the room, because the construction work, including the construction of the walls, their insulation and plastering works are replaced by the installation of plastic or aluminum window constructions.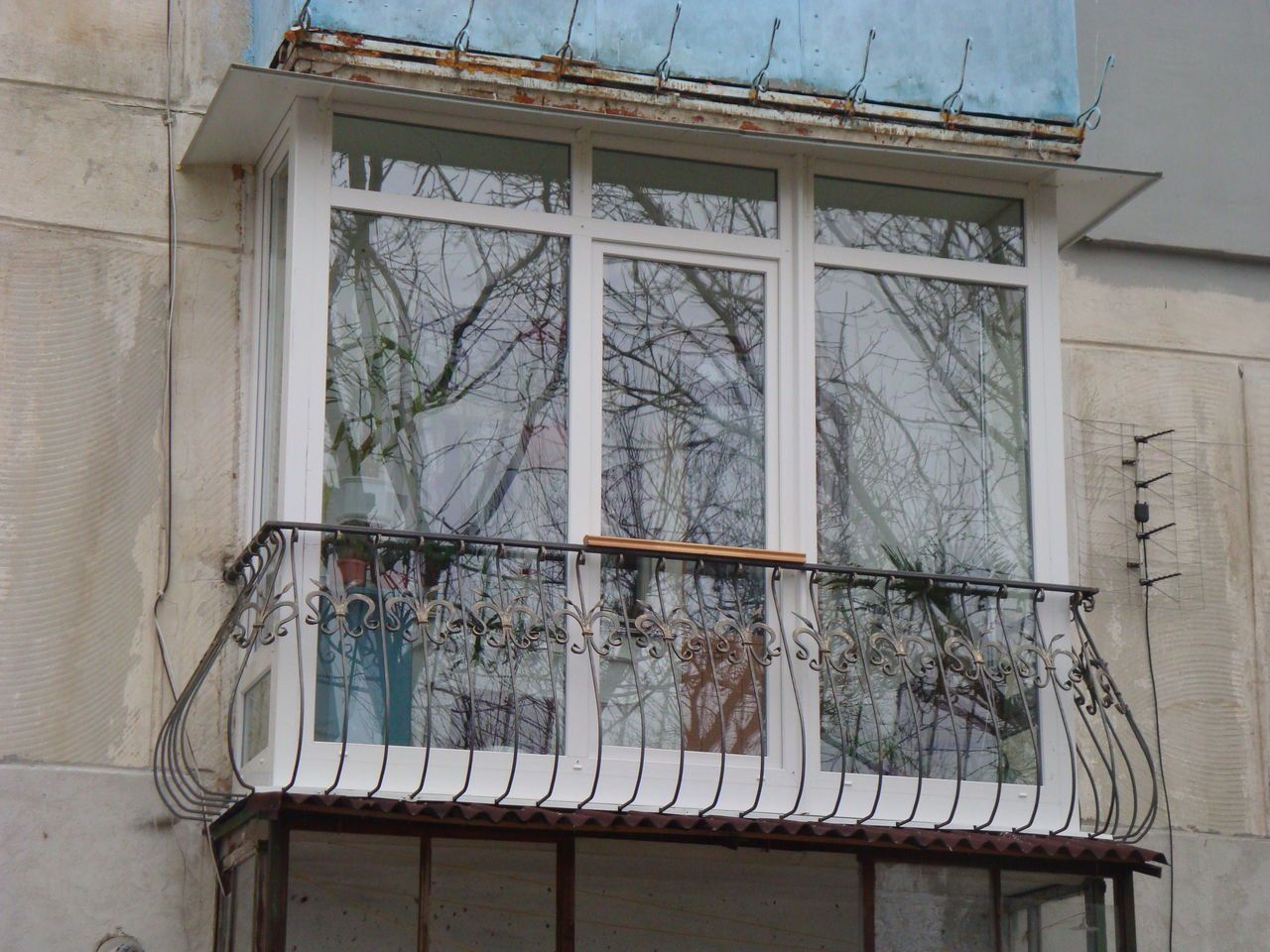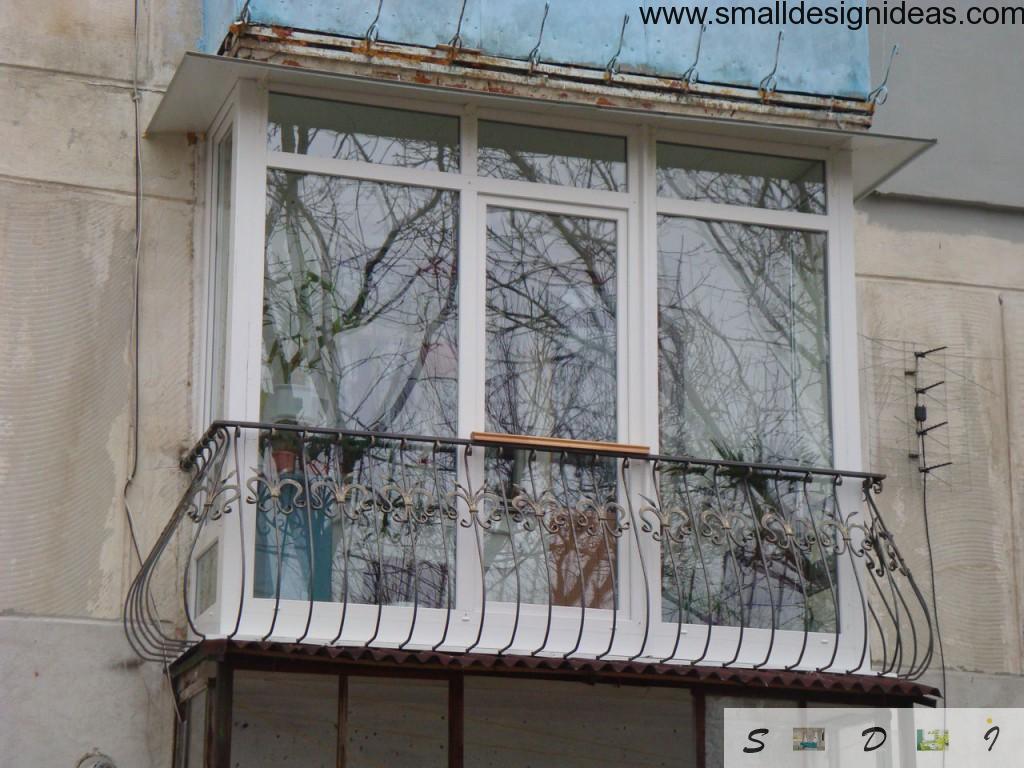 – Interior Design of a balcony is a difficult task: only professional designers can help you to take into account all the nuances and to create a cozy, comfortable area for the whole family.
– It is not a problem to design a combined loggia, which visually makes organic whole with adjacent room, for professional team. Spacious glazed terraces in suburban homes, which can be efficiently transformed into unique area of the house, are currently in demand.
– All interior design projects of balconies and loggias of any kind, designed by pro designers will comply with the requirements of ergonomics. Loggias and balconies of a conventional storage of unnecessary things will easily become a family favorite places of rest.