Everyone is still encouraged to say outside during meetups, making for a good excuse to get your garden renovated. With a few changes and some know-how, your garden can be the place everyone wants to visit or even just a place for you to enjoy nature and a good book. Take a look through our picks to upgrade your garden and see if any ideas take you.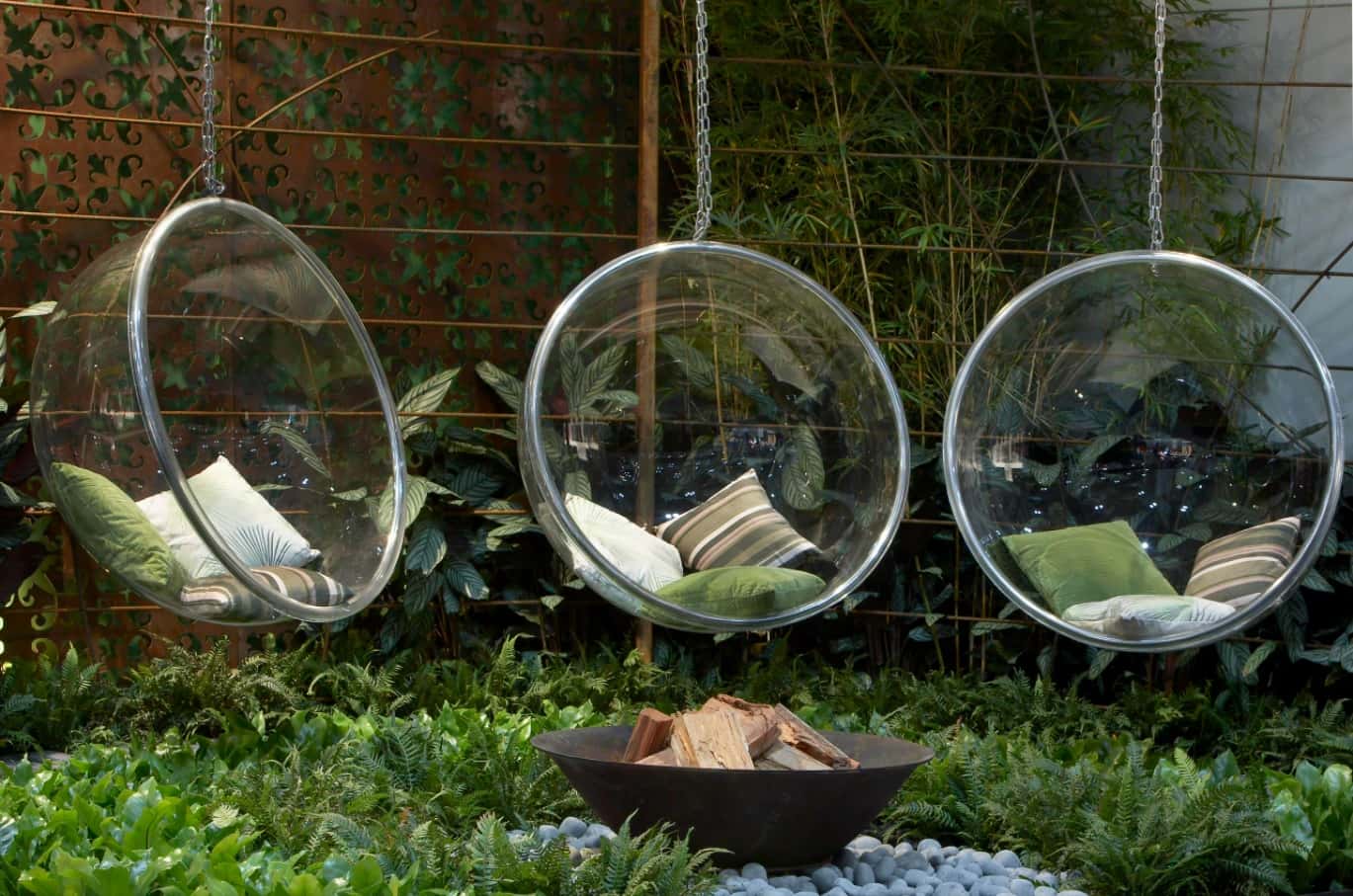 Gather Around a Firepit
Firepits are quickly becoming the "hottest" trend in keeping a garden – and they might be a necessary addition now that we're getting into colder months. Firepits offer the hypnotic and calming feel that an open fire is known for, as well as its heat of course, without sacrificing the safety of those gathered around it. A lot of firepits entirely contain their flame, making them easier for smaller spaces.
You can choose from a variety of designs and styles to the point that a firepit can be as personable as any decoration. You could have a tall, mesh chimenea, or an open flame bowl. Would a clay firepit suit your rustic theme? Or would you prefer geometric holders that would look like a piece of artwork anywhere else?
Add a round of squishy patio seating, a few blankets, maybe some smores and you've got an excuse to get together. Tell spooky stories to get into the Halloween spirit or divulge your deepest secrets. Cast spells or burn bad omens. If you buy a fire pit that comes with a grill you can even serve barbeque at your garden get-together.
Or sit under the stars with hot cocoa and a good book, warmed by your firepit.
Stay Secure with a Decent Gate
Make your hangout safer than any club with a decent gate. You can explore the options available at TexasGateRepair.com whose gates can come with smart devices in them for remote opening and closing. They work with Bluetooth, key fobs, remotes, and sensors to open and close automatically.
A nice drive gate can really set the first impression of your home, so maybe a new gate free of rust and chips are exactly what you need.
Meditate with a Calming Water Feature
Water features can be a great injection of personality to your garden. Let's face it, flowers and trees are universal items to those of us who aren't florists, they suit everybody, but a water feature will say something about you and your personal style. They can also provide an everlasting source of running water sounds to calm you enough to sleep.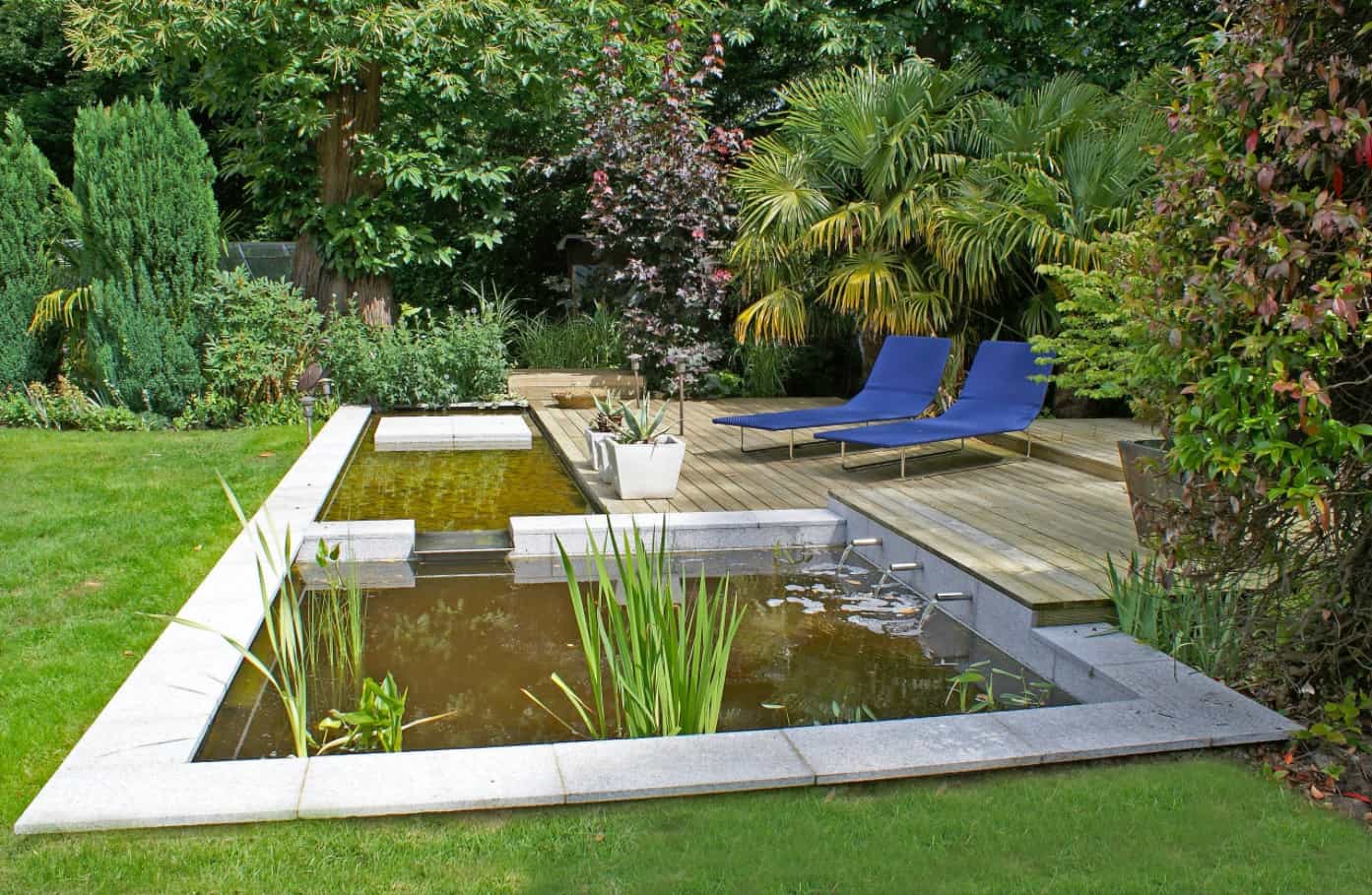 Browse through water features and you'll see styles that are historic or modern, evoking nature or incorporating a statuette. Would you prefer a tiered feature or spherical? You can make things really simple and install a water blade. It can spill over a pond or simply into a well-hidden gutter.
Crucially, they don't have to be big. Some water features can sit on a shelf if you fancy. Between a shelf feature and freestanding monuments, there is everything in between.
The trickling water will add a soothing atmosphere to your garden as well as being a beautiful decoration.
Although it would be best for a bigger garden with a lot of open space, it's worth mentioning the reflection pool. Those extremely shallow pools you see in mansions and public gardens can be a very calm and glamourous addition to any garden – and it can be as easy as installing a pond.
A reflection pool's purpose is to create a sense of peace and tranquility with a scenic reflection and focal point to your land. Reflection pools don't need to have fish or plants, keeping maintenance at a minimum and will reflect the surrounding environment, like the rolling hills in the distance or your perfectly nurtured plants.
Be the Best Spot in Town with a Bar
Be the place to drink by adding a bar to your garden. This can be as simple as adding a bar cart full of your favorite bottles to the party, or if you're any good with carpentry you can build – or buy – a full bar for your garden, complete with taps. The middle ground would be to buy a tall table, like a breakfast bar, and a couple of stools and you've got the basics nailed. Add a canopy and maybe a cooler and you've got the makings of a good night out.
Add a theme and all the extras that come with that, and you've got somewhere no one will ever want to leave. Do you like a Hawaiian theme? Serve fruity cocktails under a straw canopy. Are you a beer hipster? Serve IPAs with a neon sign behind you.
You can kick it up a notch by adding a stereo and speaker to the establishment so that you can play tunes as you laugh. Maybe get the karaoke going if you're in a secluded area.