There's something about looking out over a perfectly green lawn in the summer, the sun shining down, the smell of freshly cut grass in the air. No matter what size your garden is, we can all experience these joys by growing our own lawn. It's not necessarily the easiest way to go, but it will be well worth it when you can sit back and enjoy the fruits of your hard work.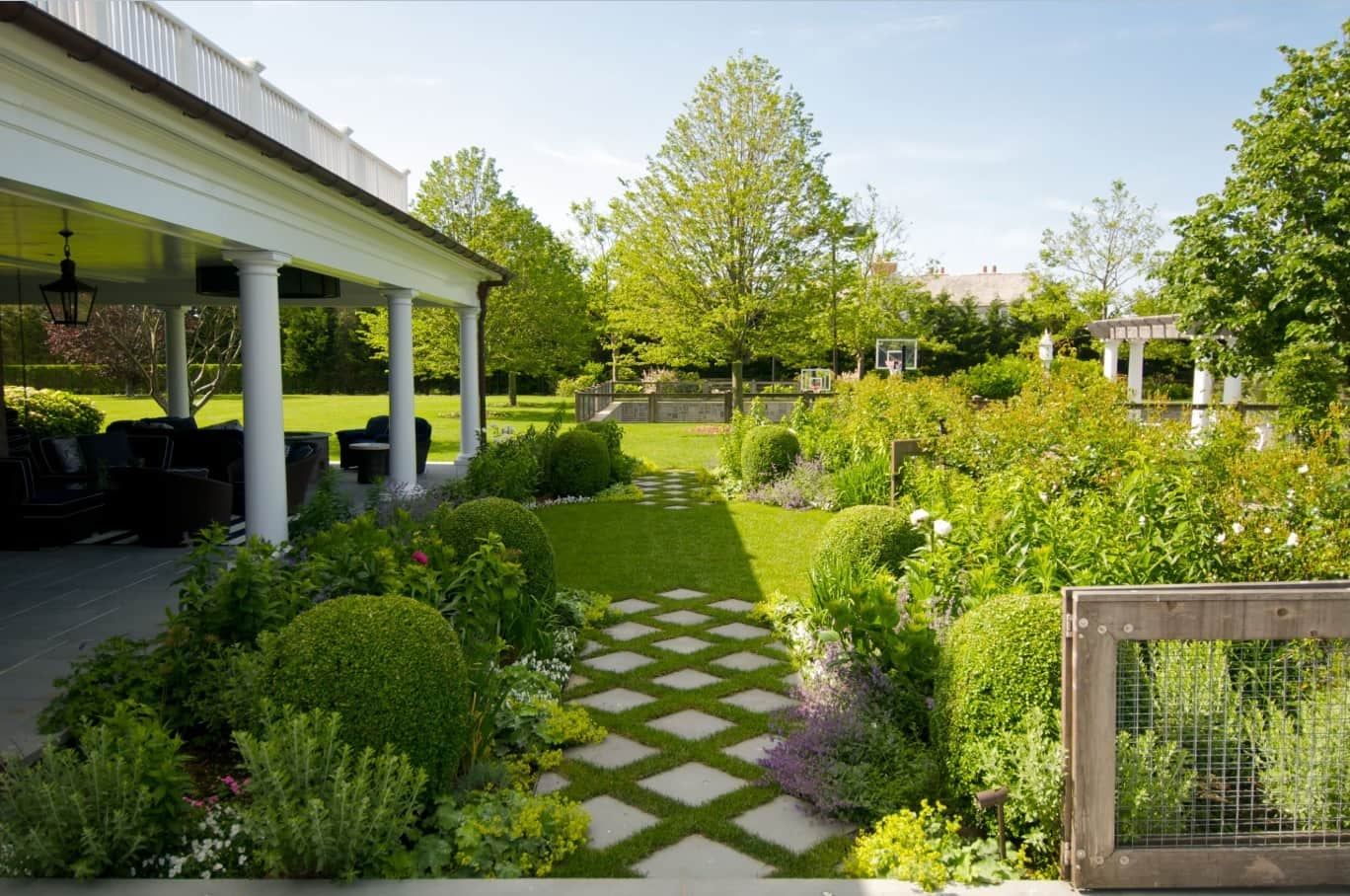 So how do you go about growing the perfect lawn? Once you've got the perfect spot, it's really quite simple. Just like any other plant, it's a case of planting and then patiently waiting for it to grow, but there are a few useful tips you should follow.
When to Plant the Grass Seed
When planning your new lawn, it's important to consider the best times to plant the seed. Grass seed can be planted in either spring or fall.
Late summer to early fall is generally the best time to plant because the soil is still nice and warm, and you should get plenty of rain to help the grass grow. Make sure you don't plant too late in the season though, because plummeting temperatures in the winter will kill off the seed.
If you miss planting in the fall, it's still possible to plant in mid-spring, just make sure you're giving the seeds plenty of water to help them grow.
1.   Prepare the Soil
In order to create the best possible conditions for your seed, you need to prepare the soil. This means getting rid of any existing grass in the soil and removing any stones and weeds, before leveling the area off.
Use a fork to loosen up any big clumps of soil and then rake over to give a fine finish. You'll want the soil to be nice and firm, so help firm it up by walking over it by putting the weight on your heels, before raking again.
A couple of days before you add the seed, add in a little granular fertilizer and you're good to go.
2.   Plant Your Grass Seed
Buy grass seed of the highest quality and you will have the best lawn. The nice thing about growing your lawn from seed is that you can buy a seed mixture that fits your garden and allows you to get the best results.
Once you've got the right seed, lightly spread the seeds by hand, ensuring it's evenly distributed across the area. For larger areas, you can use a spreader, but for small areas you can do it by hand. As a rough rule, there should be about 16 seeds per square inch.
3.   Cover and Water
Once your seeds are planted, you should lightly rake over the area again and then make sure you're watering at regular intervals. Seedlings are highly susceptible so make sure to keep testing the soil to make sure it is damp.
Keep an eye on any weeds that start to form in the soil and remove them as often as possible. Any weeds will compete with the seedlings for nutrients, giving them less chance of surviving.
How do you look after your new lawn?
So now your lawn is growing nicely how do you keep it in top condition?
This comprehensive infographic will show you what to do to get the perfect lawn all year round.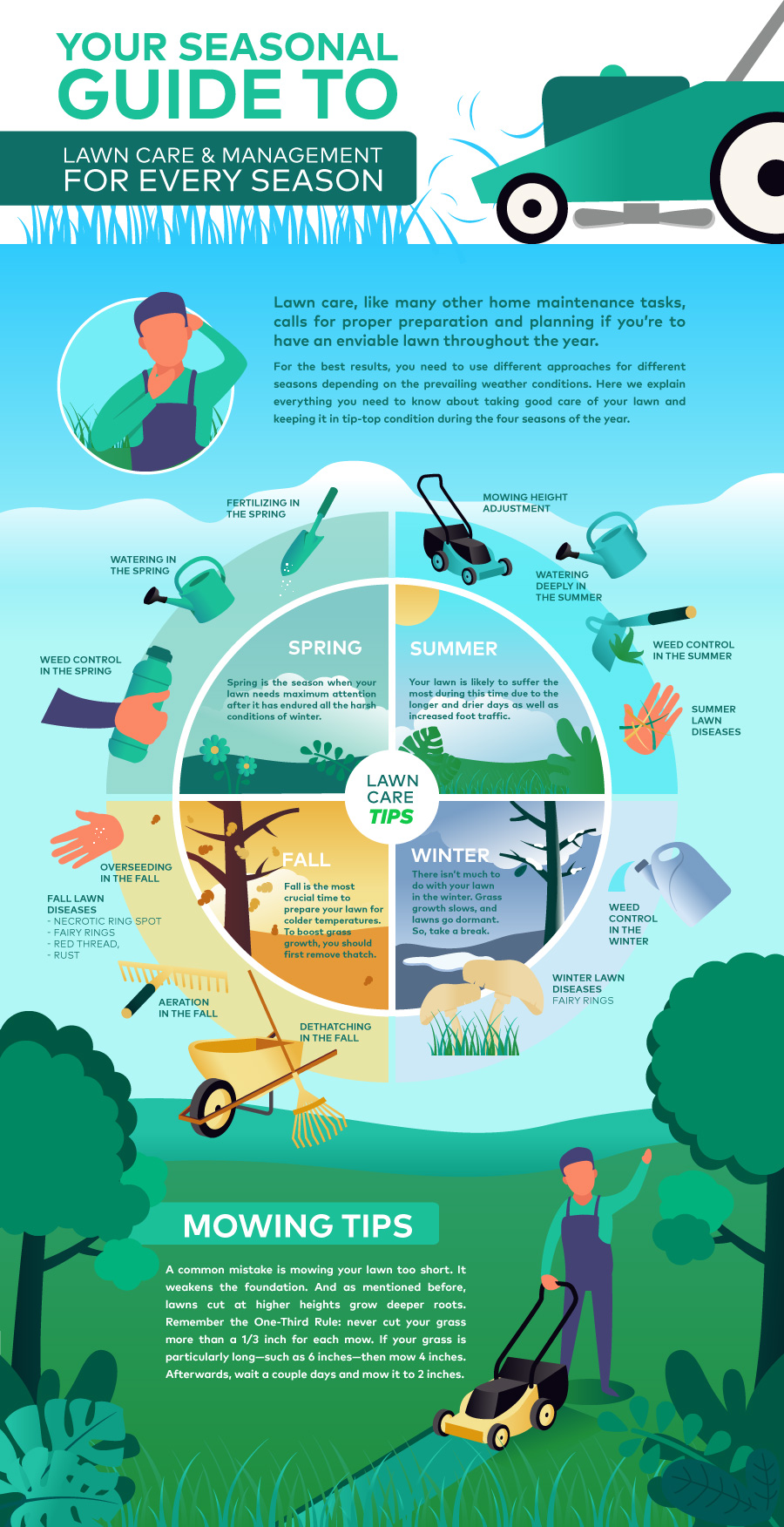 Please include attribution to https://wikilawn.com with this graphic in case of copying. Thank you!