The smalldesignideas bring to your attention 11 useful design tips on attic bathroom arrangement, which will be especially important in the context of additional organization of living space on the same level of comfort.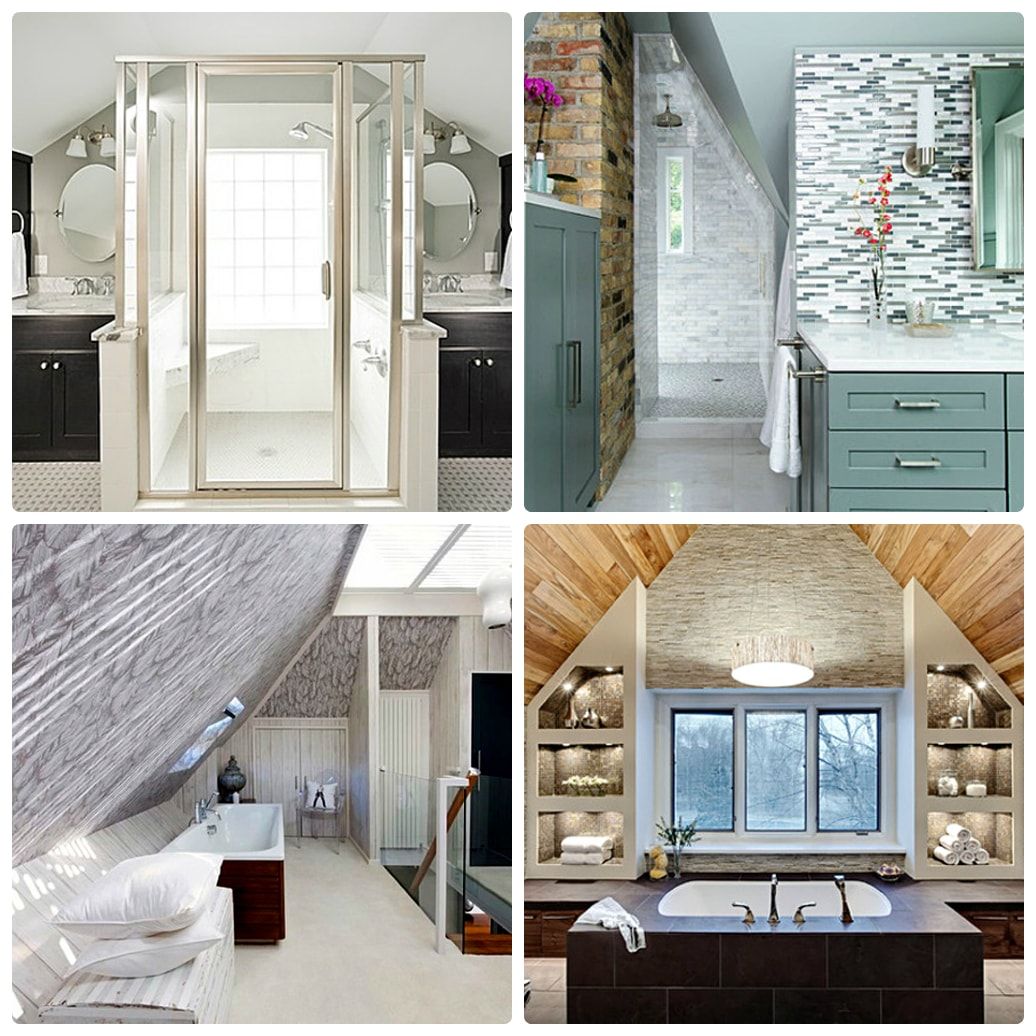 Such a competent approach will allow you to not only resolve the issue of providing all family members with their own space, but also to reduce the burden on an existing sanitary room. The attic bathroom is an ideal space for guests in large house, especially if it is in or near the attic bedroom. Also, you can use it as an adjunct to any attic room or even walk in closet within the general framework of arranging of your loft level.


Having carefully studied the proposed ideas, you will be able to order a renovation project at the relevant building organization that will satisfy all your creative fantasy. So let's get started.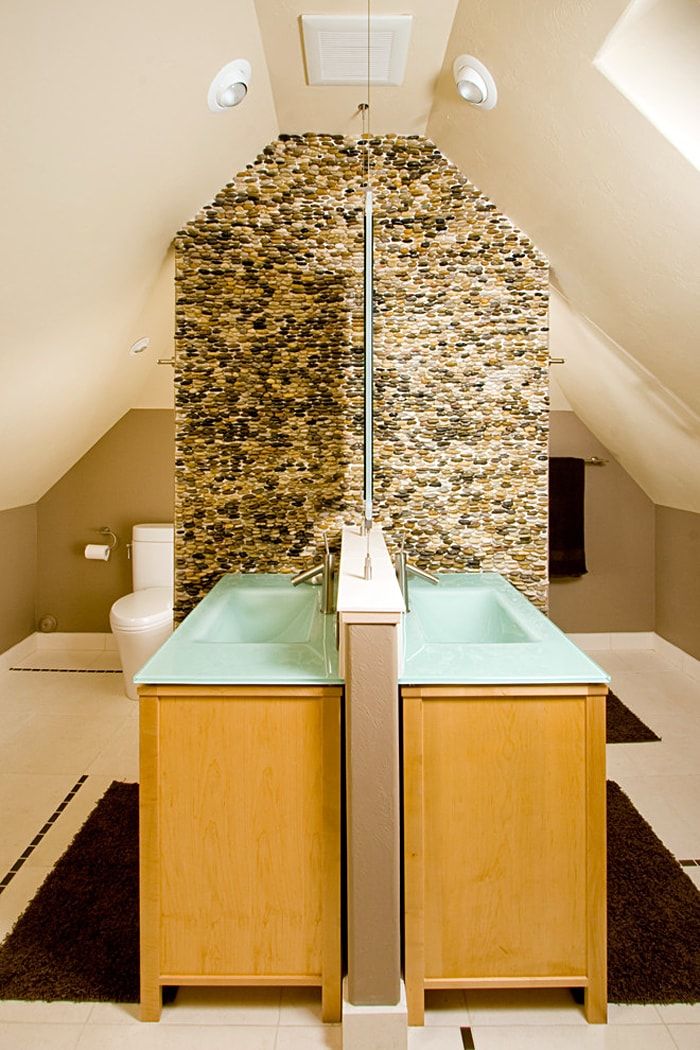 This version of the bathroom in the attic requires a small space, and, consequently, the corresponding financial costs. This kind of minimum set will allow you to satisfy all your personal hygiene needs.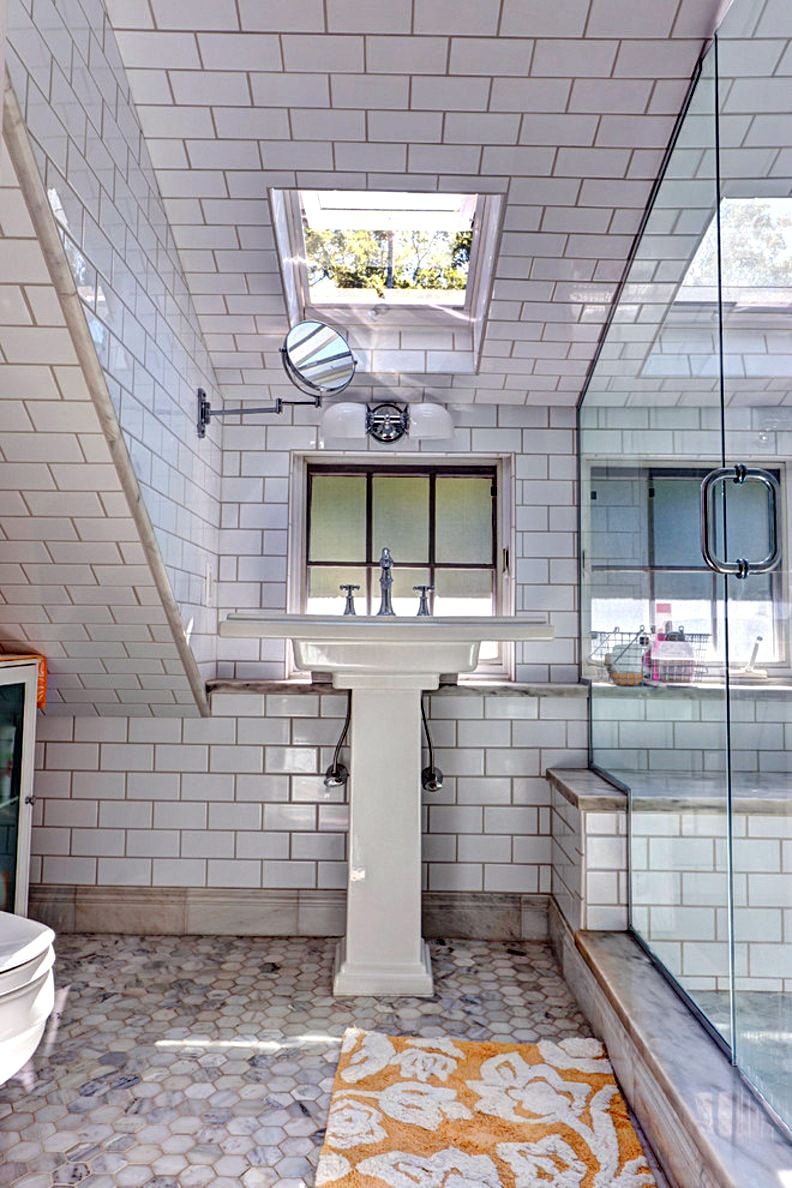 It is worth using dormer windows as additional lighting and a source of natural ventilation.
You can achieve luxuriously looking bathroom if you correctly use the irregularities of the roof by setting, for example, a shower in the center of the whole composition. If necessary, it is possible to foresee the issue regarding the retrofitting of this area of ​​the premises with an additional window.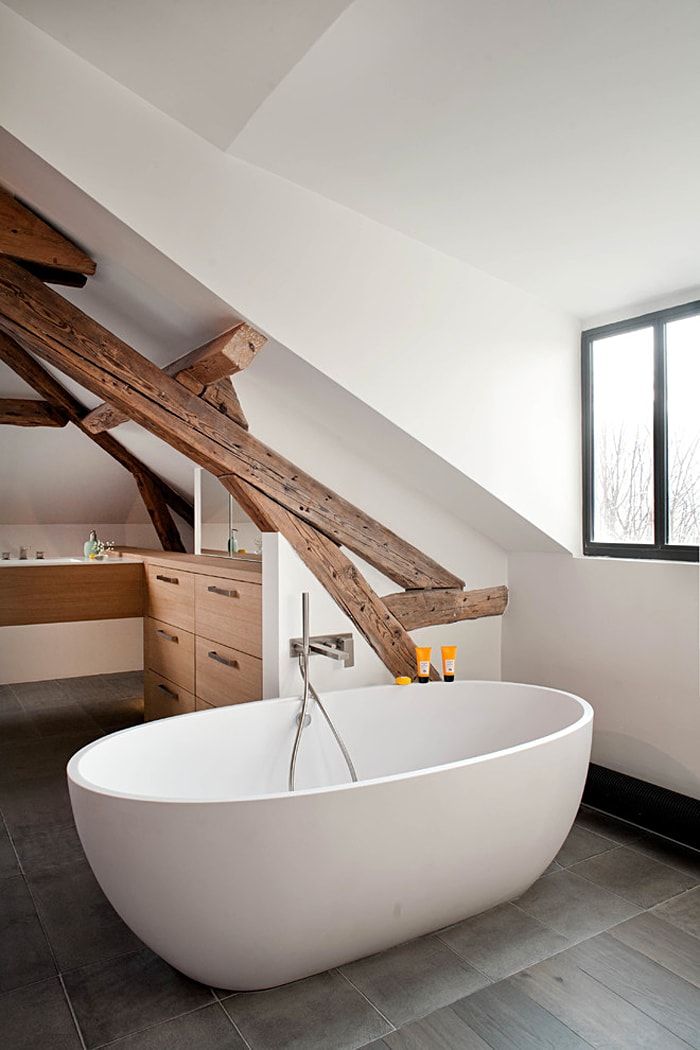 Bathroom equipment and its various elements are distinguished by the corresponding variety. Therefore, you can easily find the right item. In such an attic bathroom, due to being in it in a lying position, you can ignore the height of the ceiling. Do not forget to make sure that your attic is able to withstand such a load.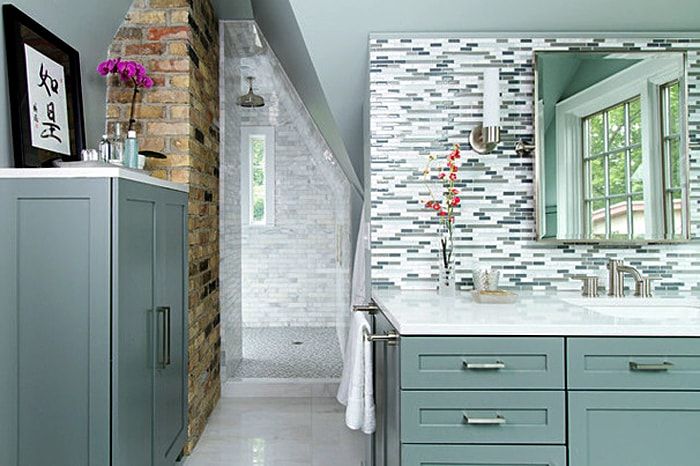 Any suitable space can be equipped with a shower. Neither the presence of a chimney pipe, nor a sharp corner of the roof of your house will not become a barrier in this case.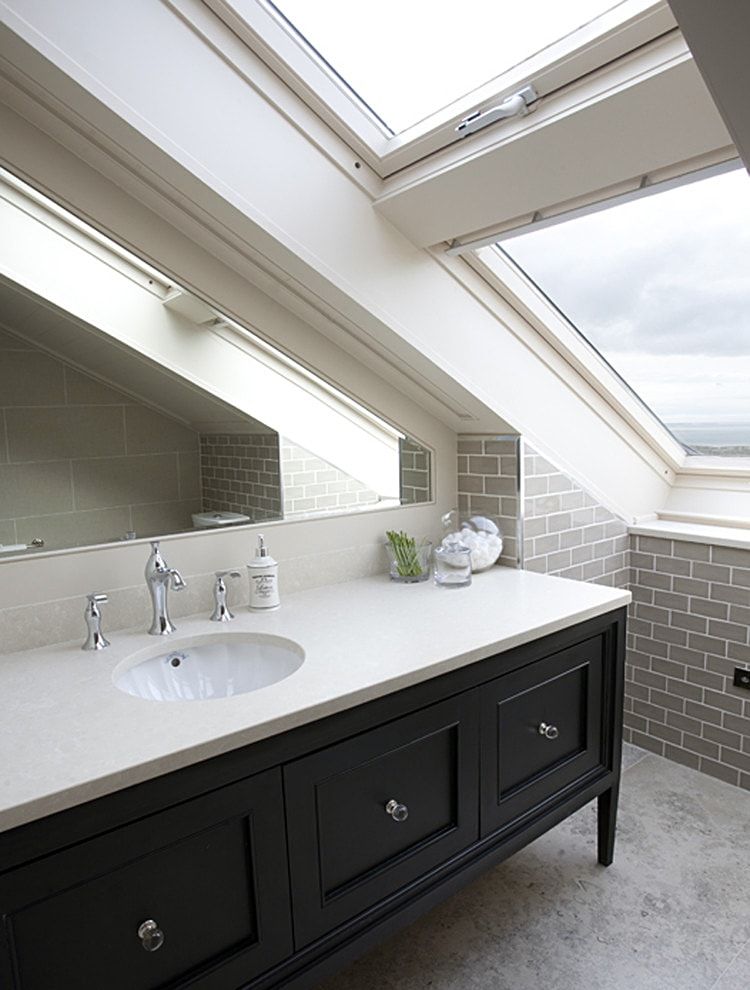 The windows in this case have only positively influence on the final result of the bathroom equipment process. Therefore, if they are, use this option to its fullest, and if there are no windows at all, think about the possibility of their location.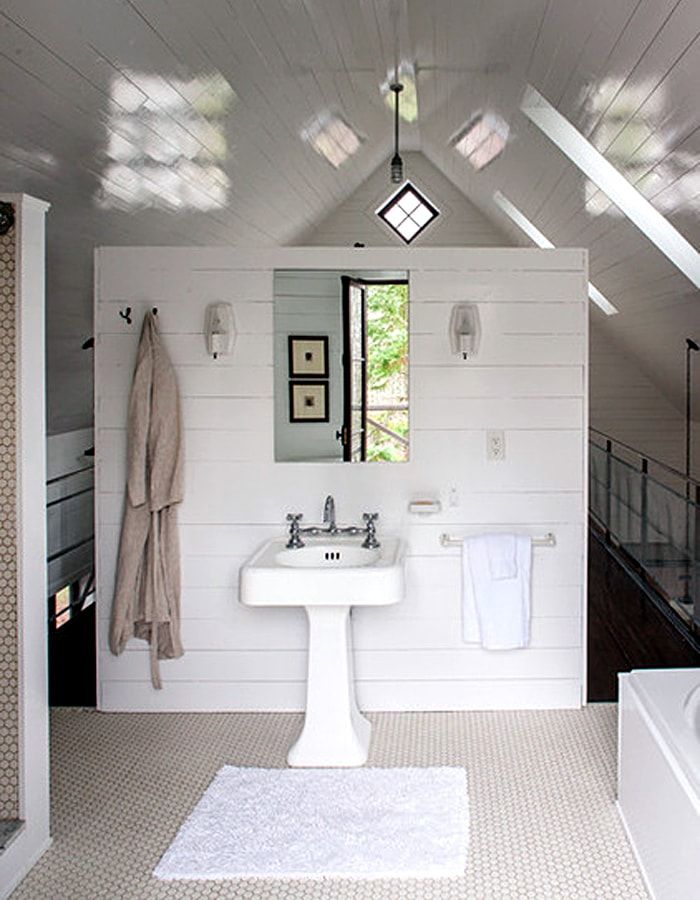 In the case of an inconvenient arrangement of windows, do not despair. Glossy surfaces of finishing materials and additional lighting in the bathroom are factors that will solve all the problems.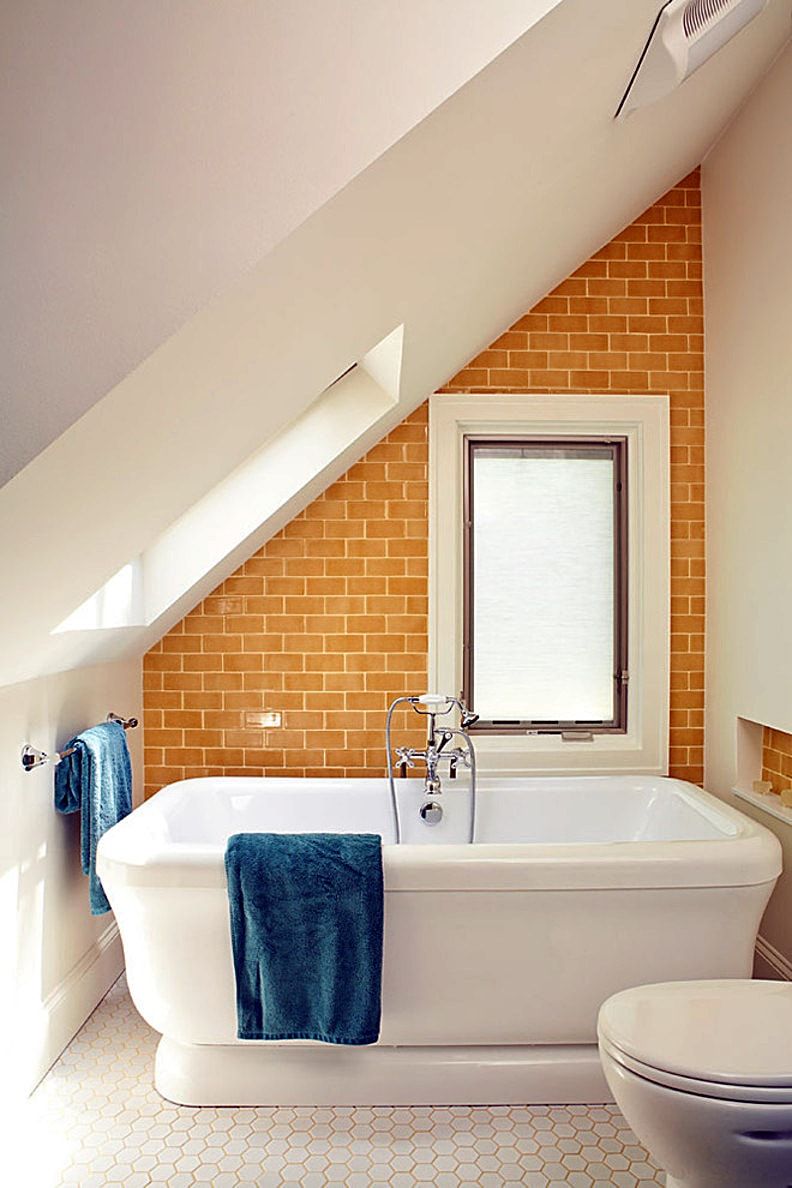 The bright decorative tile together with the playful rays of the sun will give a sparkling mood and cheerfulness for the whole day.
Original wallpaper will create a special mood and hide all the flaws of the walls of the attic.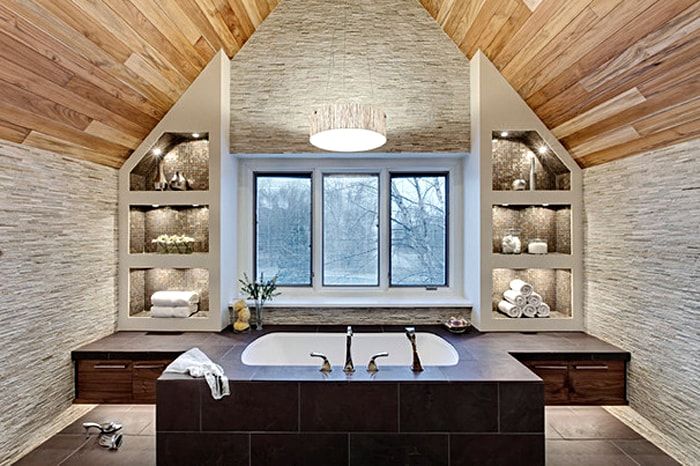 Decorative panels imitating wood not only bestow a second life to your attic room, but also protect all its structural elements from exposure to excessive moisture.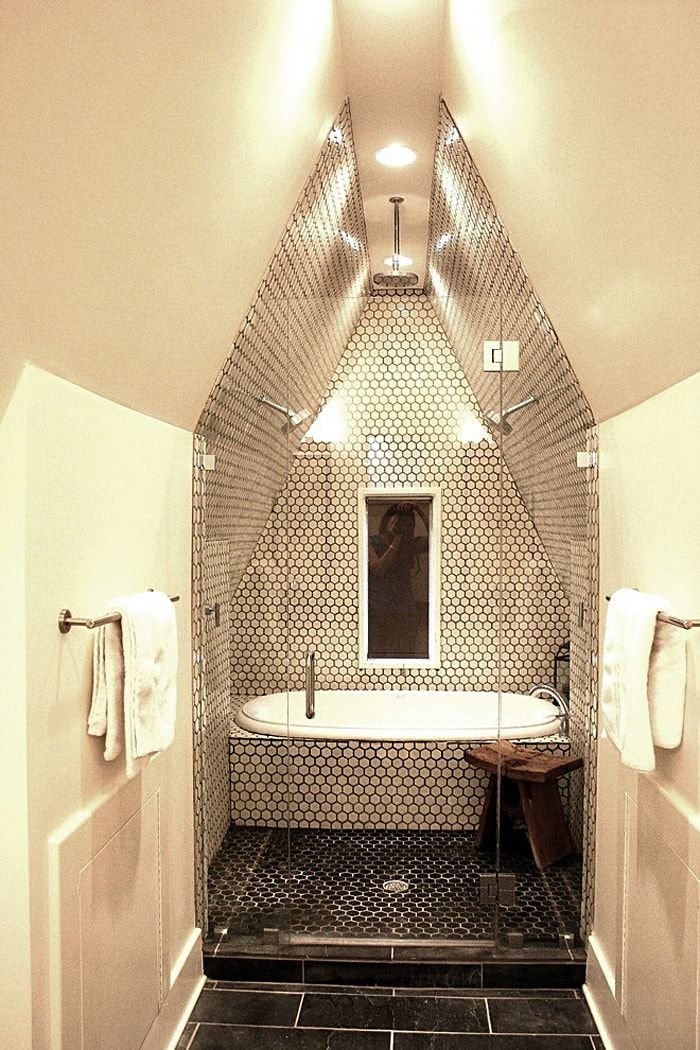 The tile in the interior of the bathroom and, in particular, its visual perception can play a decisive role.