Gray bedroom has recently become one of the most popular color options. Where did the phenomenon of room arrangement in such a color come from? It is just perfect for relaxation, emotional recovery. Get inspiration from the gray bedroom: cozy elegant interior design ideas photo collection, including color options, furniture, and accessories.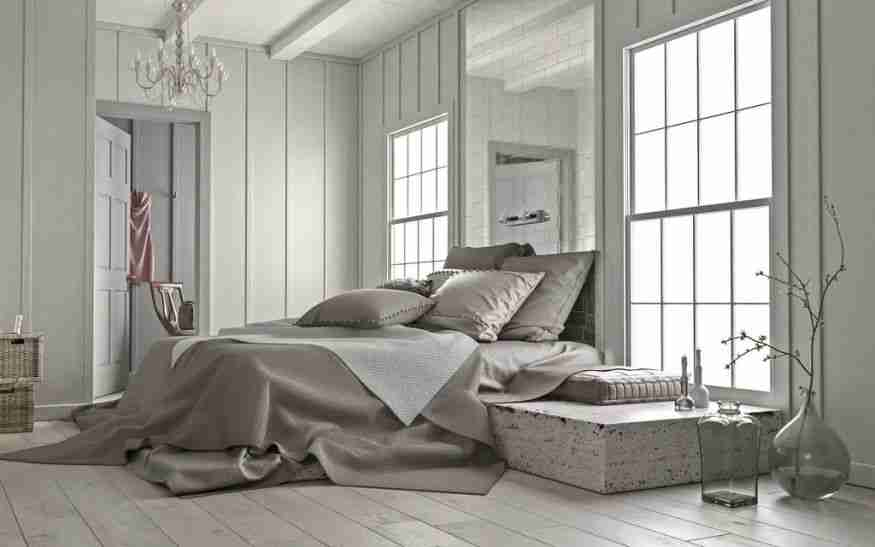 Bedroom in Shades of Gray as a Modern Solution for a Trendy Interior
Gray bedroom is an option that is increasingly being chosen. A room in which a person falls asleep and greets a new morning every day should be calm, but at the same time positive and joyful. A gray color that meets all the listed requirements will be ideal for the bedroom. The most common are light and warm shades of gray, which correspond to both wood and metal. In addition, gray blends well with any other color, so the arrangement of the bedroom in this color is very simple!
White-gray Bedroom an Interesting Solution
A gray bedroom is always a good choice, but the same color on all walls may appear too monotonous for somebody. The monochromatic effect will be further deepened with the gray decorative elements and textiles. If you are not a fan of complete minimalism, consider combining gray with another neutral color, such as white. The white-gray bedroom is equally elegant, fashionable and relaxing. As with the gray room, any other color will match, so the choice of accessories is also simple.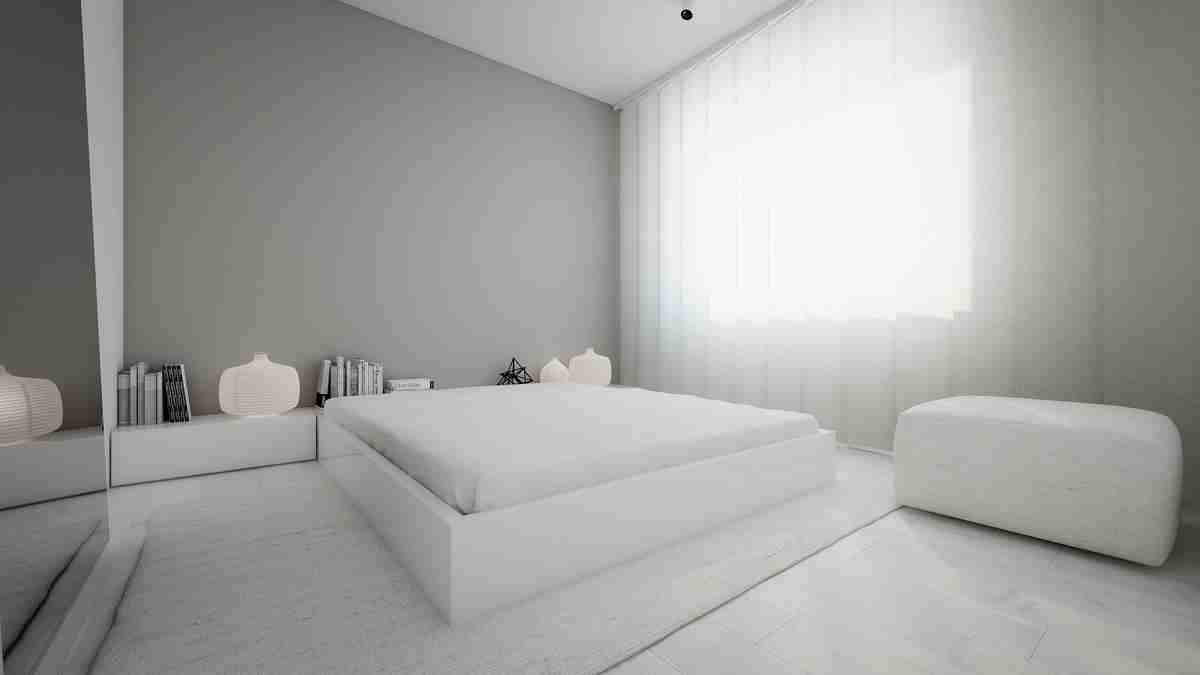 The Most Fashionable Gray Combinations This Year
Gray walls in the bedroom can also be combined with bright colors, such as fashionable purple, impressive red or refreshing mint. It is important that the dominant gray color always remains, and the additional shade has only a few arrangements.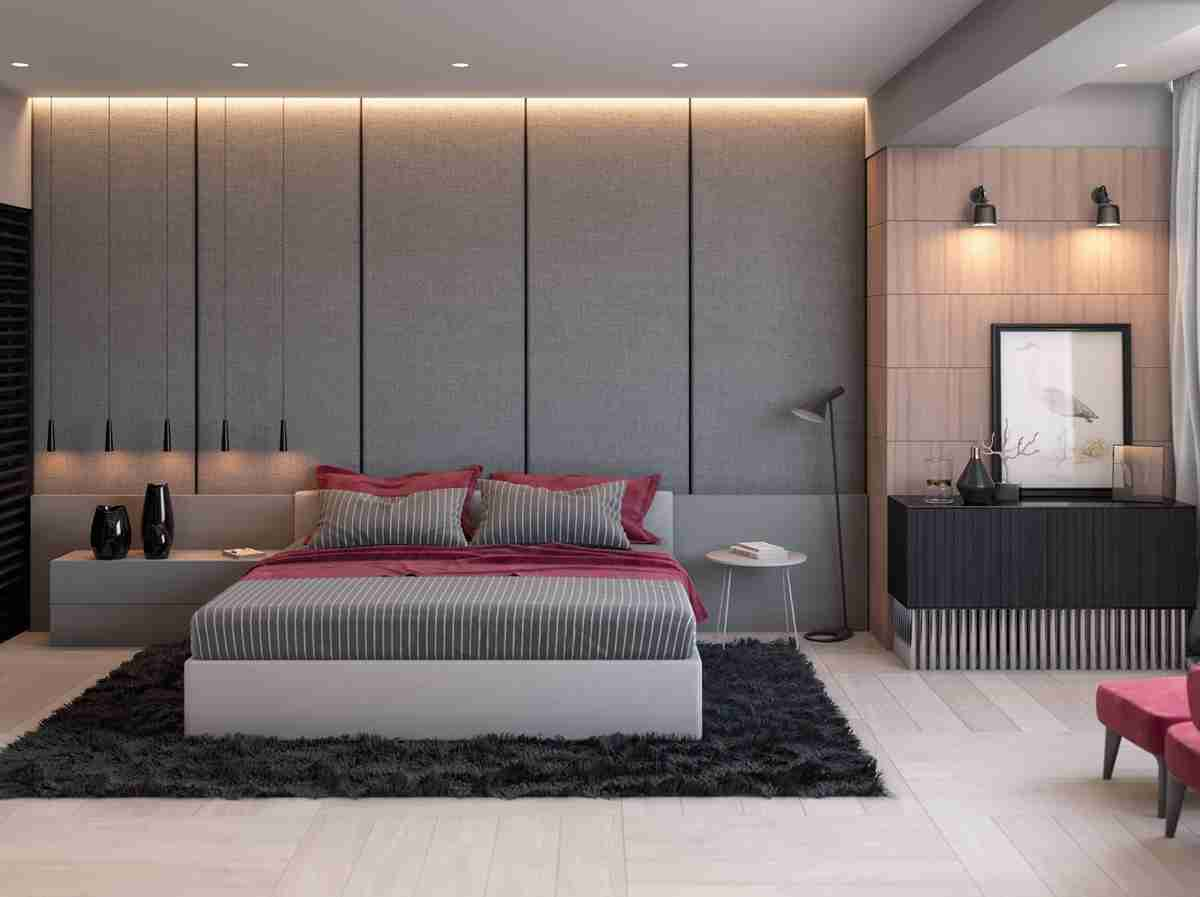 A purple-gray bedroom is an option for people who appreciate originality and creative design. If the room is also your workplace (for example, it has a home office area) then purple will be a great solution. This color strongly stimulates action and promotes creative thinking.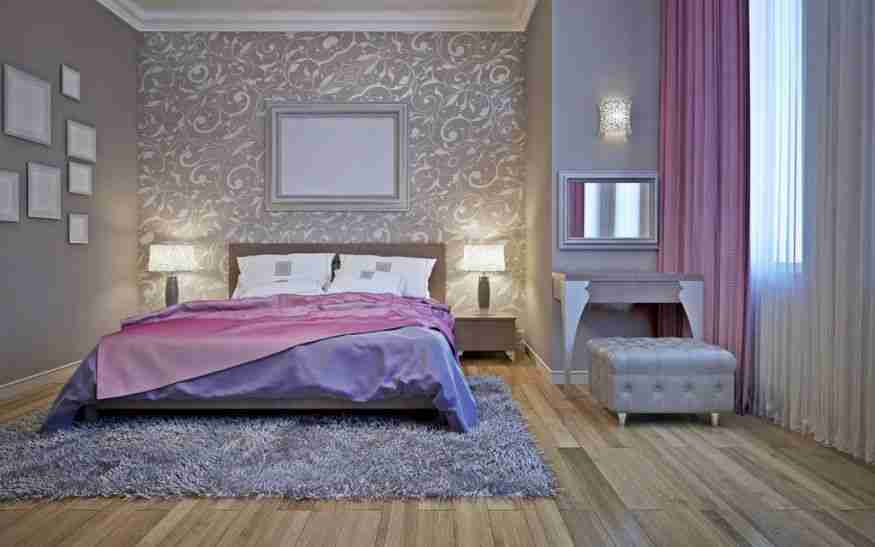 The red-gray bedroom is a trend that originated several years ago but still finds its supporters. "Bloody" supplements amazingly revive the room. You should pay attention to the chosen shades: the strongest reds and faint grays or crimson reds and dark grays. A duet of silver and light red does not belong to a successful one. However, the minimum amount of red in the bedroom should be applied due to the overly stimulating effect of this color.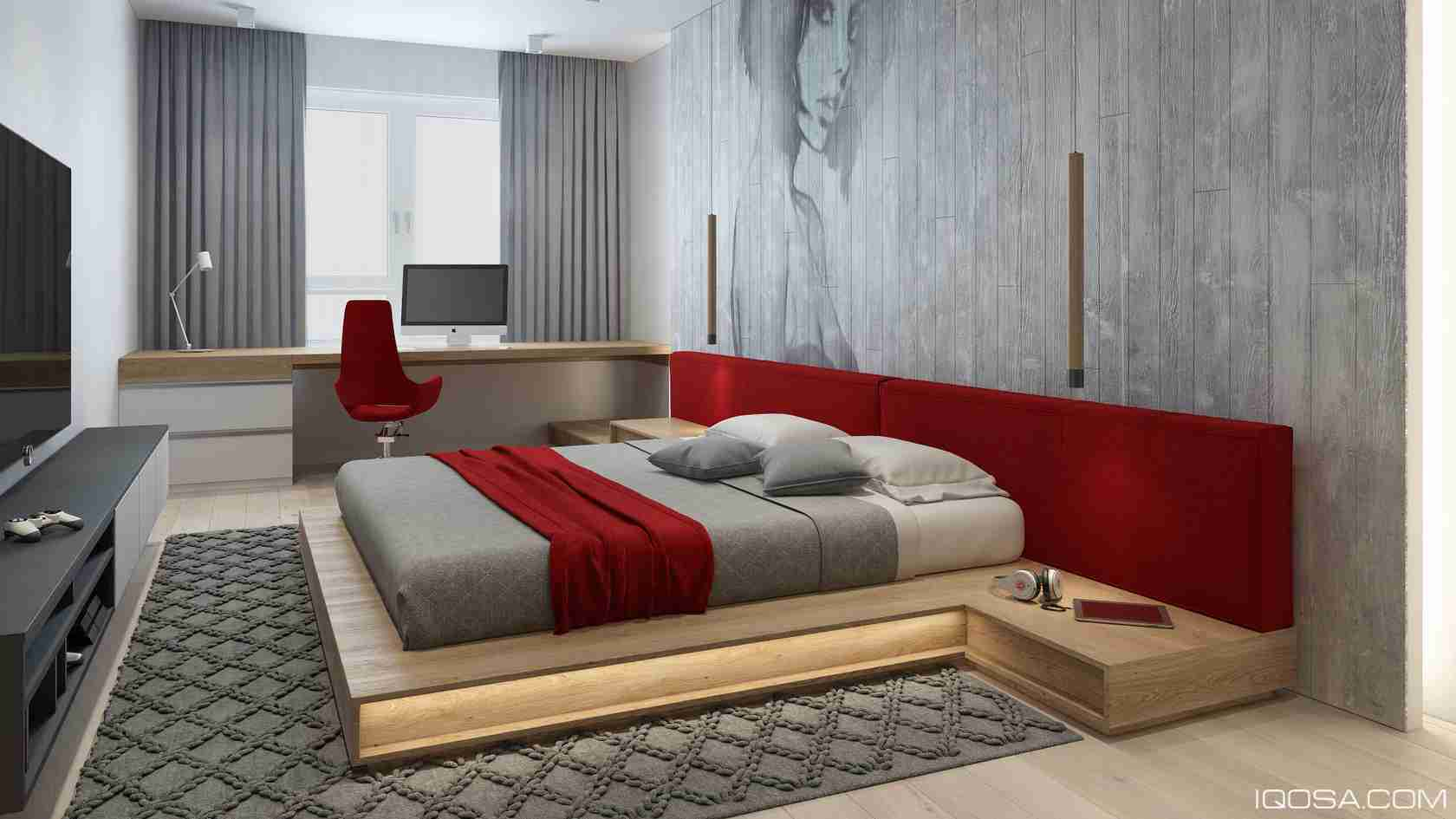 Another popular trend is the bedroom in gray with mint. The greenish color adds freshness to the home and is particularly well associated with gray. The room can be decorated with a small amount of white or beige.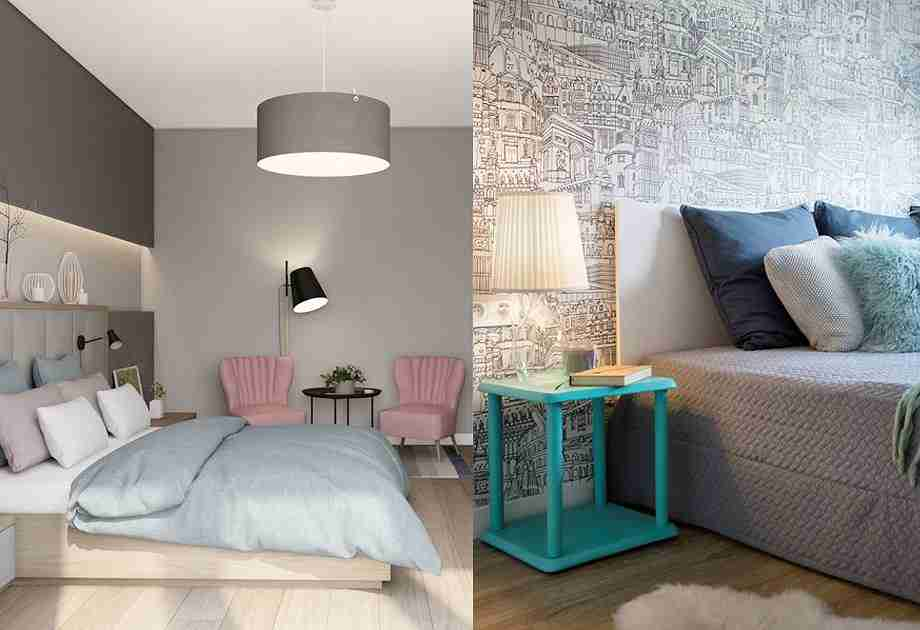 If gray appears inside, it must be accompanied by black or white. Without them, the effect will not be as impressive. Even small white contrasts or black elements are enough to maintain harmony.
Interesting! The listed gray bedroom options are among the most fashionable in the current season 2018-2019. Nevertheless, you can experiment with this calm color and add it with garnet – a few striped gadgets will give the cutting edge charm. Bronze admixture is an offer for people looking for a quiet oasis, pink is for young girls, and beige is for minimalists.
Gray Bedroom: Design in Different Styles
The gray bedroom provides tremendous possibilities for decoration due to the fact that this color is the best basis for combinations. You can combine it with warm, cold, light and dark shades. The choice of a particular palette depends on the style you want to get:
Scandinavian style: be sure to add wooden, beige and brown colors to the interior.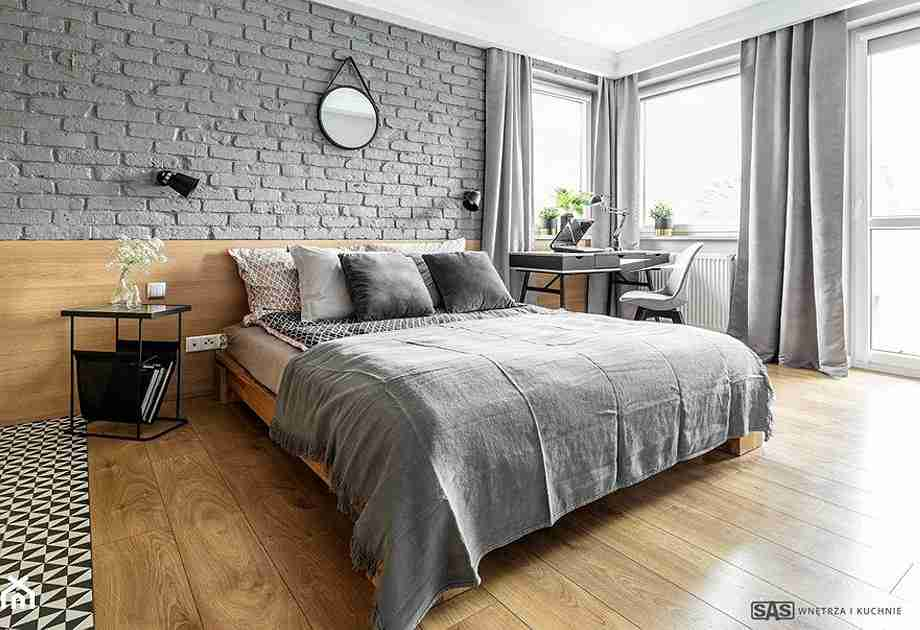 Glamor: choose metal and glass accessories in black and metal versions.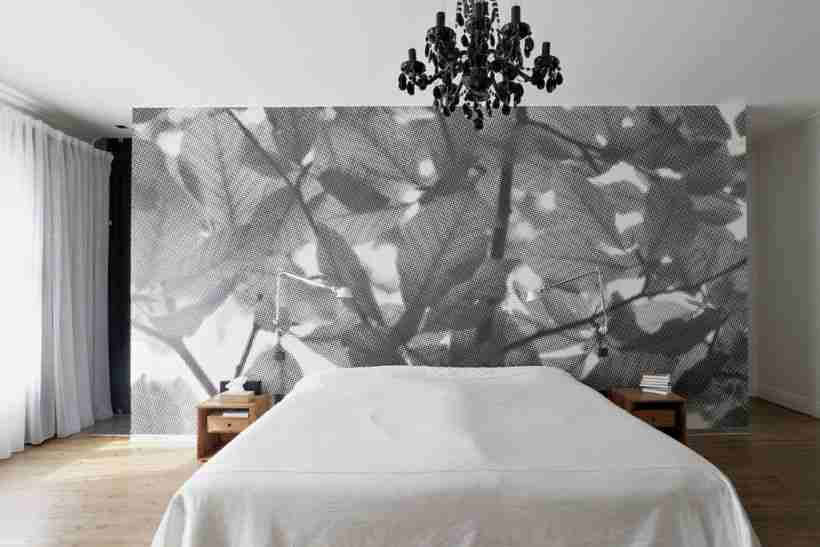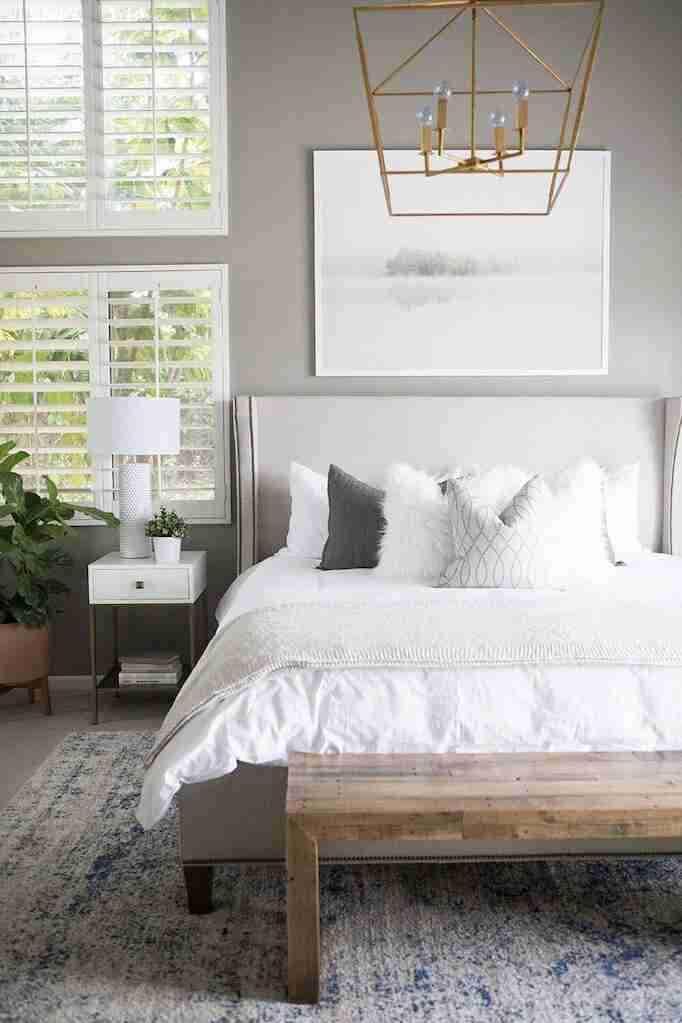 Gray bedrooms in the Attic – Attractive Industrial Style
If you place a bedroom in the attic, then choose the magnificent gray walls and accessories in Industrial style. Consider a bed on a metal frame or make it out of pallets. Instead of traditional lamps, it is worth introducing the bare bulbs. Do not cover the floor with a carpet, but invest in an old cabinet and a leather pouf instead.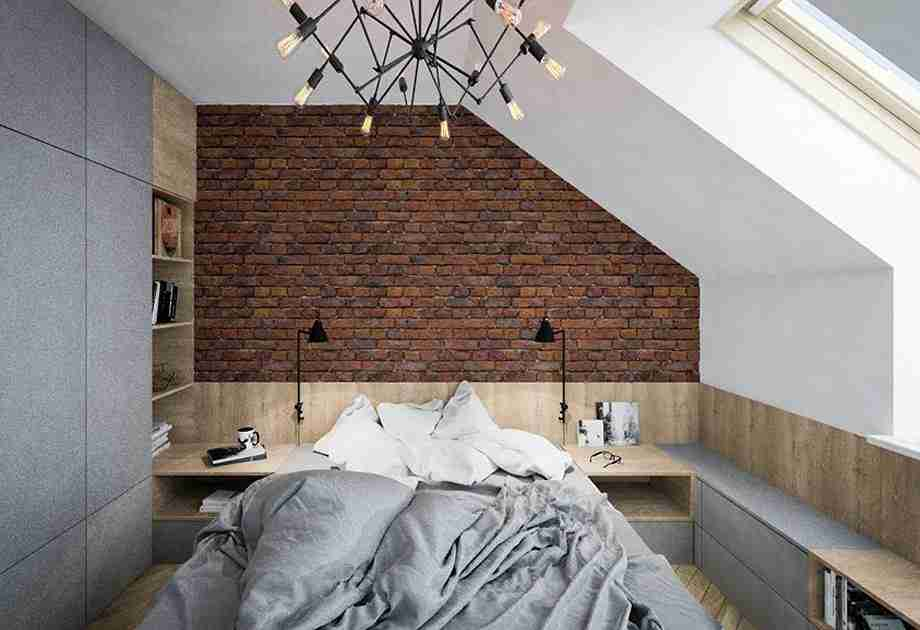 Curtains in the Gray Bedroom
Gray curtains are best not to choose for monochrome bedding, carpet, and walls because the composition will merge into dull solid space. A universal solution is, for example, white Roman blinds, creating a light, delicate, bright interior. Fabrics that are beige, powder, mint, turquoise, red, crimson, brown, and dark blue are also suitable. Gray curtains with bright patterns will be successful in the room for the youngster.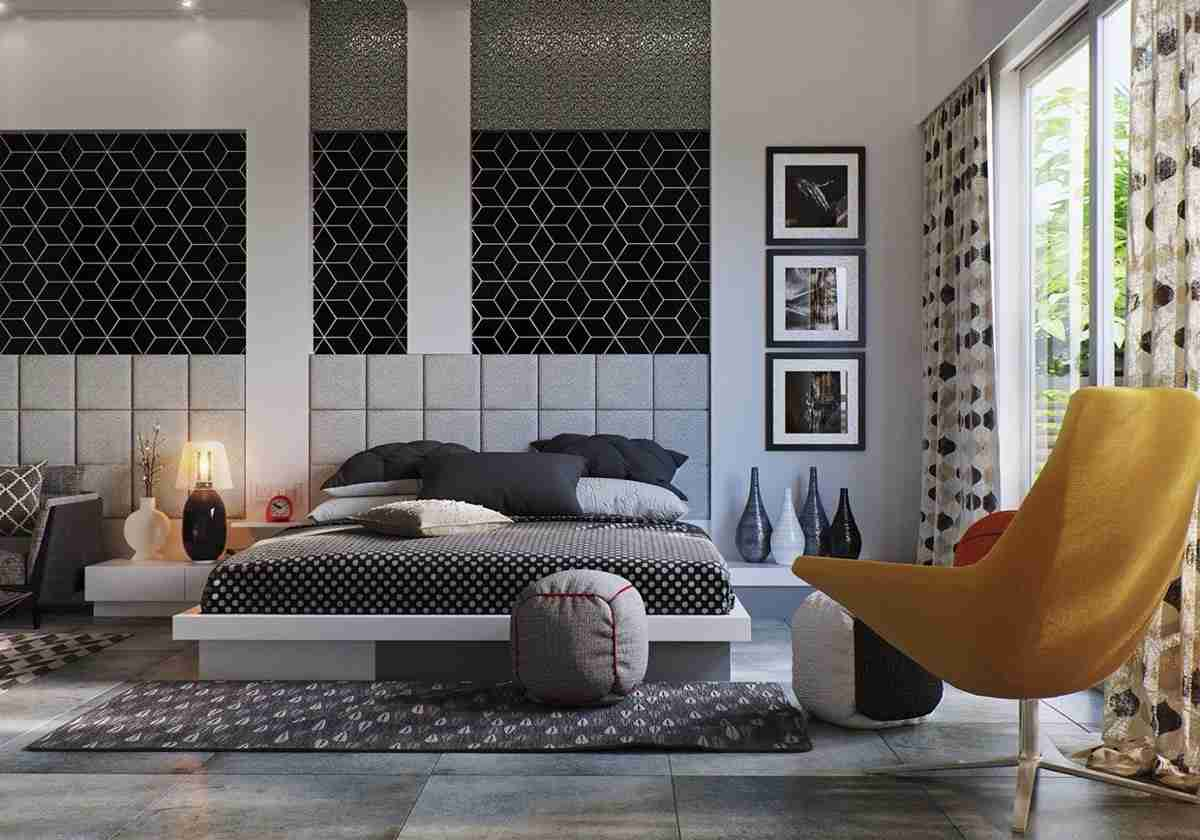 Bedroom Interior in Gray with White Furniture
For the gray bedroom, you should choose white furniture. Contrasting equipment in relation to the color of the walls will give the room order and transparency. Remember that the main beauty of the bed is in the bedding and the type of headboard, and not in the frame itself.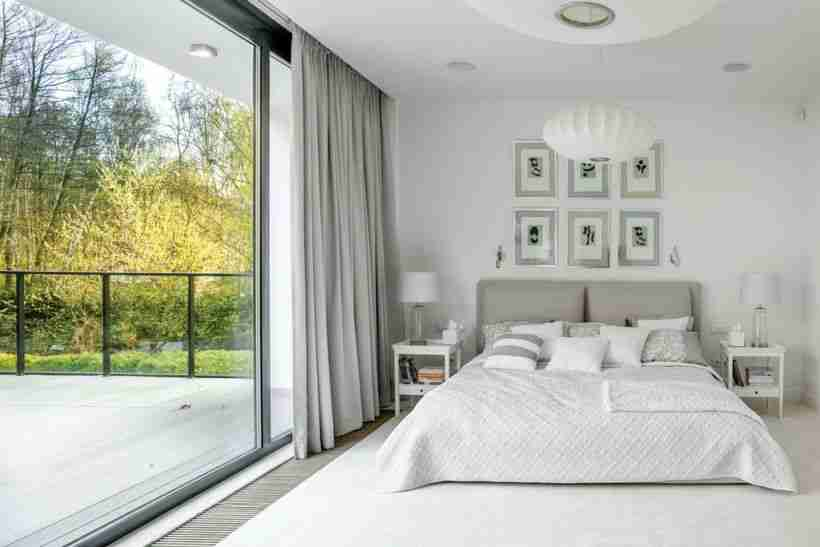 White furniture is versatile and helps to highlight the interior. Pay attention to the extras: pillows, paintings, night lamps or flower pots on the windowsill. The gray bedroom tends to the Scandinavian style, which makes accents on white or natural wooden furniture, as well as forging.
In the photo gallery, you can get acquainted with the ideas for the bedroom, which will be beautiful and atmospheric. There are a lot of them. You can choose light or dark colors for a modern or more Classic style. It is important that the interior is comfortable and functional.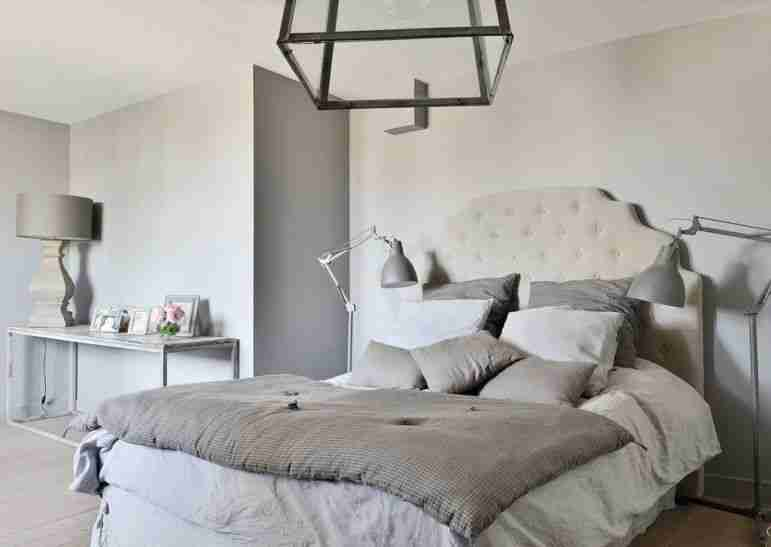 Tip! In small bedrooms, pay attention to colors. Choose from a light palette, while using stronger colors in additions. A good solution in small rooms will also be optically painted surfaces that increase the space. The owners of large bedrooms, obviously, have wider opportunities when it comes to colors, as well as finishing materials.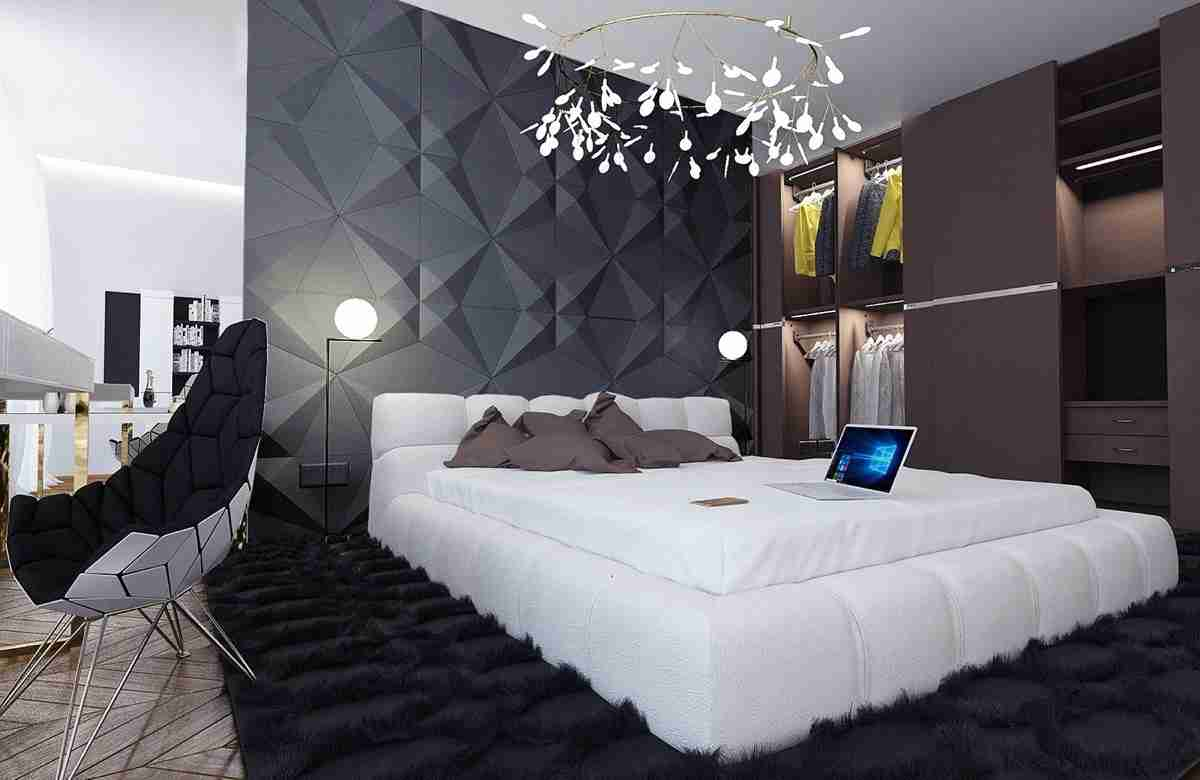 If you are looking for beautiful inspirations to help you decorate your bedroom, then we invite you to the photo gallery. You will find the interiors of gray bedrooms designed by modern architects and designers.