When people own a big bedroom in apartment or a house with capability to arrange large bedroom, many homeowners are seeking for scale and luxury. The bed should correspond the size of the bedroom. King size bed is a dream for many people as it can easily "take on board" at least two people. Second, the aesthetic effect from having such bed is colossal. It creates the desire to arrange the whole bedroom with chic and in monolithic style. That is where furniture set comes as an aid. Modern furniture can boast with uniqueness and it is hard to assemble the uniform design pattern from different parts. But to supply the bedroom with ready-made furniture set is not only an easier, but foremost expedient option. Let's talk a little bit more about bedroom sets, their stylistic orientation, pros and cons meanwhile reviewing the compilation of 15+ top king bedroom furniture set ideas.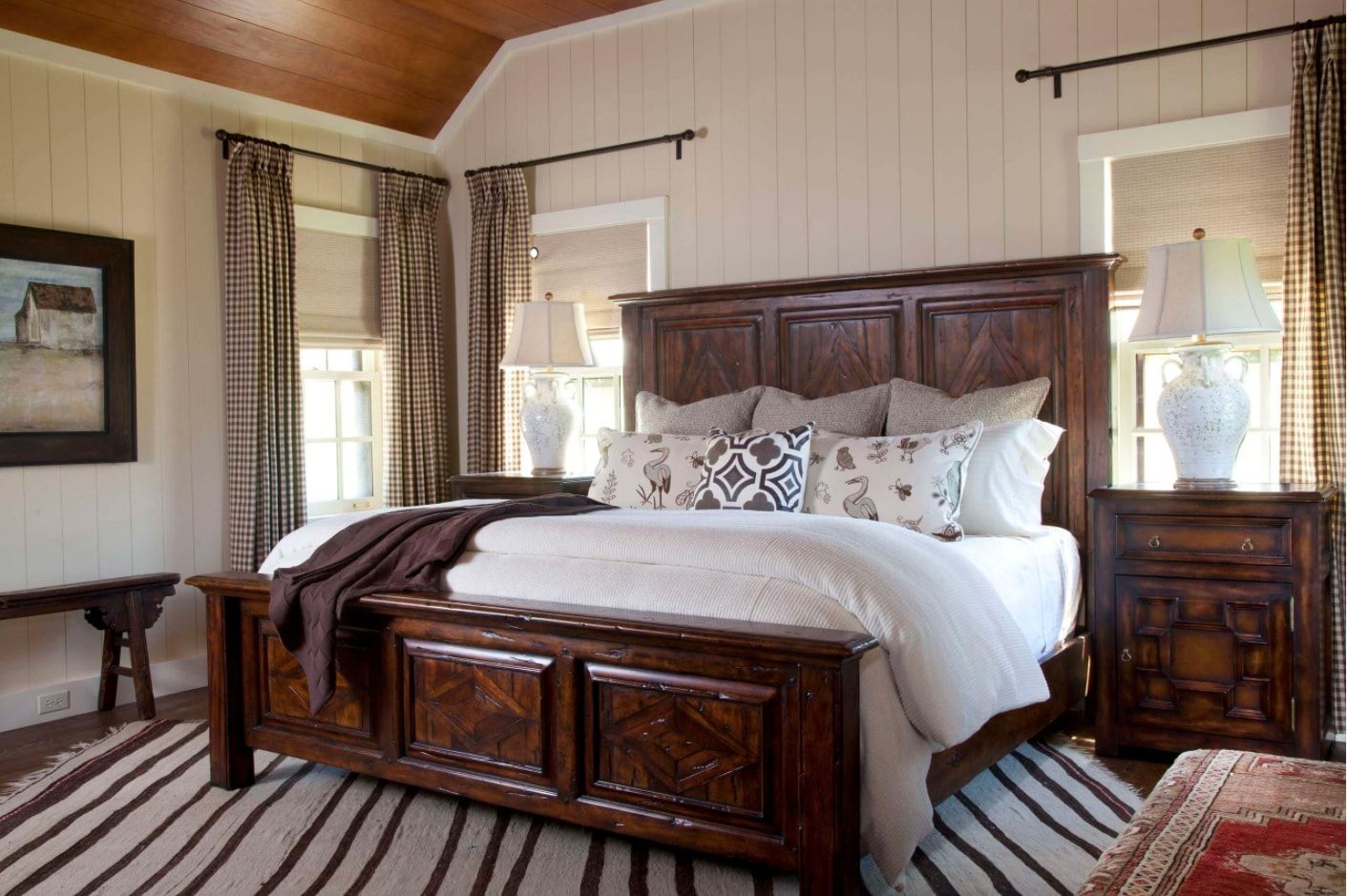 Most widespread stylystic for modern bedroom furniture sets
Speaking about the main advantage of the bedroom sets, we should mention that conemporary market is able to give us collection which will suit almost any interior. This relates not only the stylistic, but also the size of the set. It can be 3-5 and more furniture pieces bind together with common design.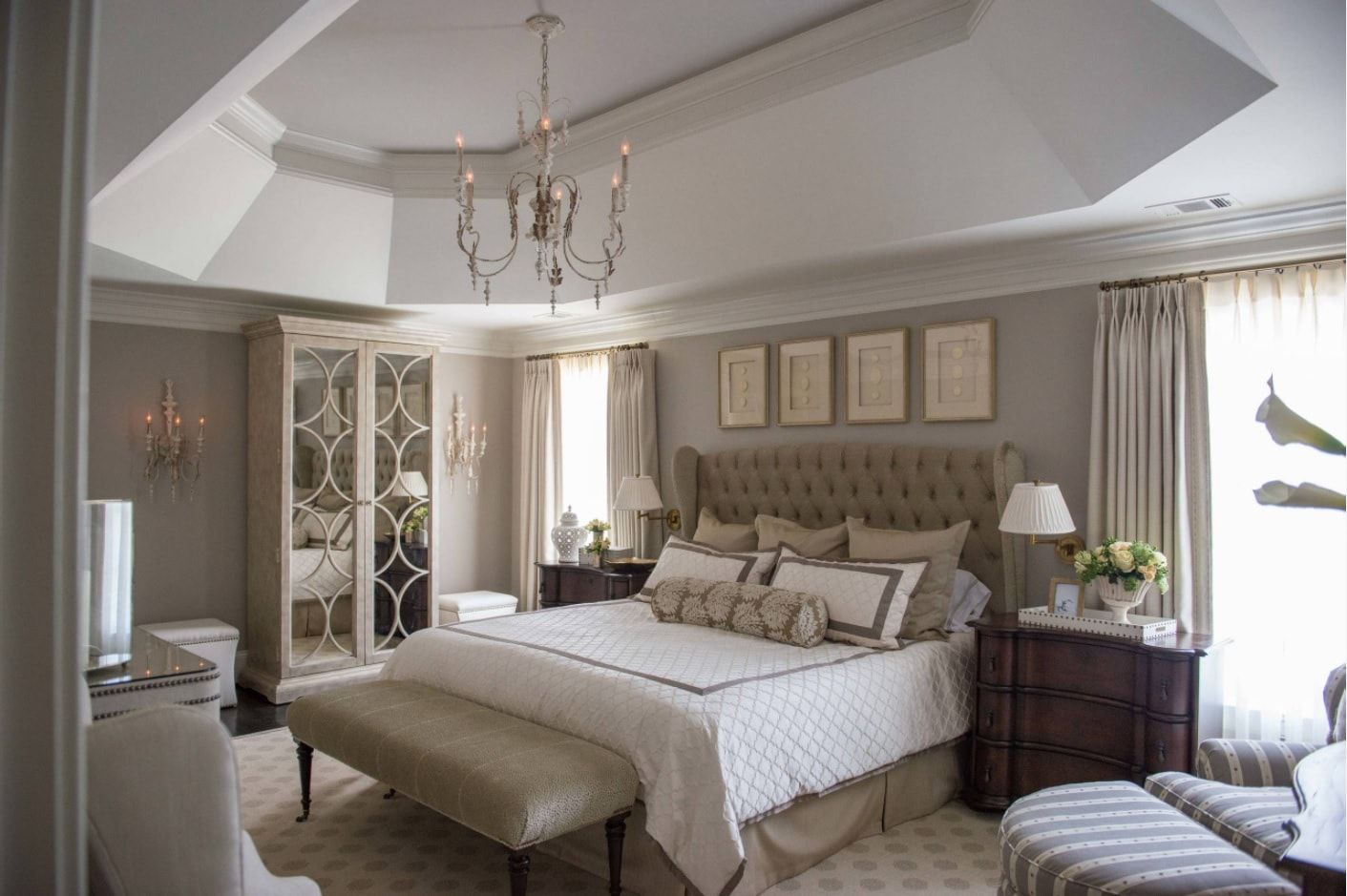 As you can see, the majority of represented interiors tend to Classic styles. And this is for a reason. Classicism associates with luxury, taste and cultural easthetic in minds of many people. Moreover, the word "King" which is essential for king size bedroom sets has come from history.
However, the rustic and country styles are also relevant to arrange the bedroom. We can admit that Classic furniture also fits the country styled interiors. Or you can approach the decoration of the bedroom in creative way, ordering custom furniture set or even make DIY bedroom furniture.
European Romanticism, especially French classic charm finds it response in many contemporary bedrooms. Light pastel colors, soft upholstered furniture and soft quilted headboard along with French balcony completes the overall picture.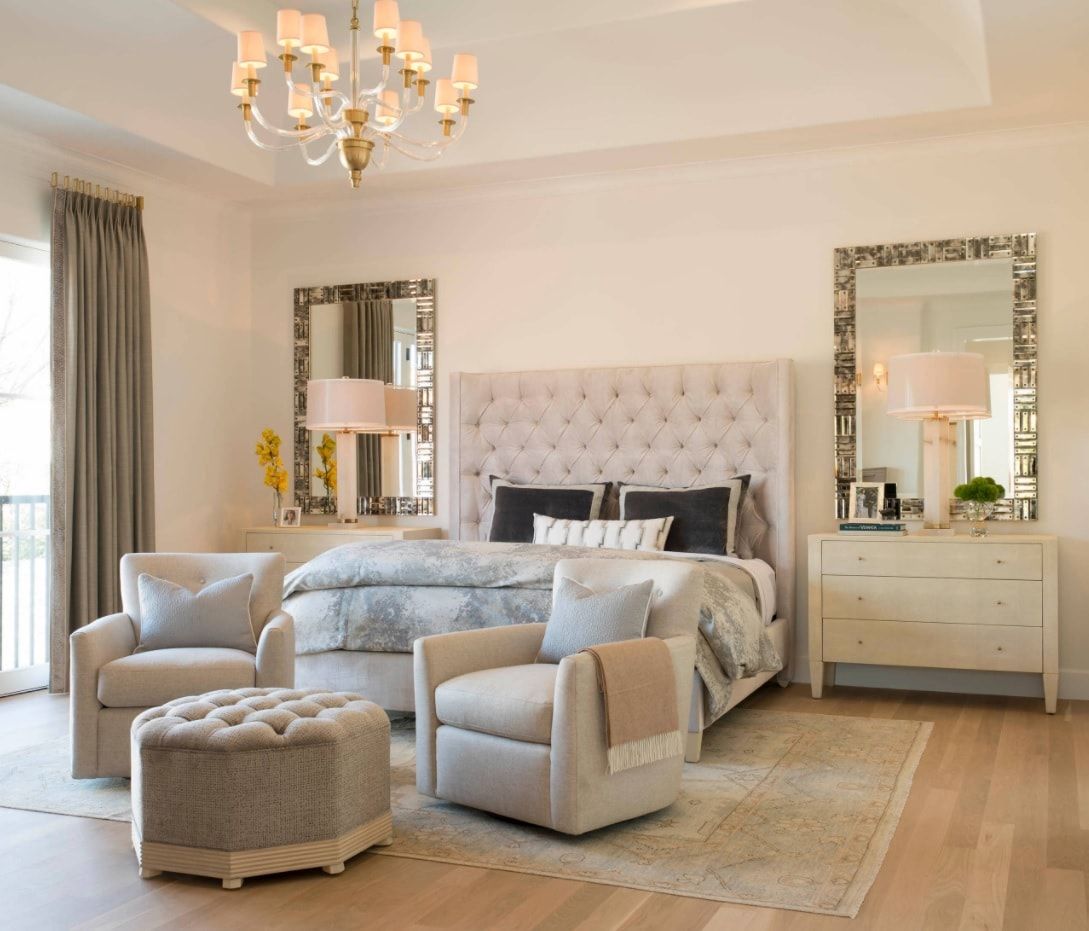 The canopy bed is almost essential part of the bedroom interior when it comes to king size furniture. Complete canopy, shut with tulle cover or unveiled is the symbol of Classic style and king's life. And this symbol doesn't lose its cultural weigth in modern society.
Bedroom drapes are another memorable and clear determinant of Classics. The special design of the cornice, ruches, lambrequins and other decoration are the main indicator of Classicism.
Baroque combines the uncompromised luxury and some of modern forms and materials.
Modern trends for king bedroom furniture sets
We can't miss the Modern stylistic trends in such bedroom decoration. King size platform beds and large mattresses are long-time inherent elements for master bedrooms of most private houses. In addition, king size bed and its furniture set complements with modern materials, decorations, lighting, gadgets and let you be in pace with surrounding constantly growing world.