Are you looking for a quick and simple way to update your decor or add an extra design element to your home? Then shelving is your answer. The right shelves can offer several benefits to every room in your home. Plus, they don't take a lot of work to install, either.
Plus, Why You Should Skip DIY Shelves
The best part is that the most popular shelving trends for 2022 and beyond have simple designs and are made with high-quality material. You can depend on your shelves to last you a lifetime without ever going out of style. So, if you're ready for an easy way to add beautiful vignettes to your decor to make your house look stunning, try these three types of shelves in your home or farmhouse.
Open Kitchen Shelves for a Farmhouse Feel
Open kitchen shelving is a modern way to update your farmhouse kitchen. Not only does it add interest to your kitchen, but it's also easier to get the things you need while you're cooking. Wood shelves look gorgeous against a white-washed shiplap or white subway tiles. They also look spectacular paired with gray cabinetry.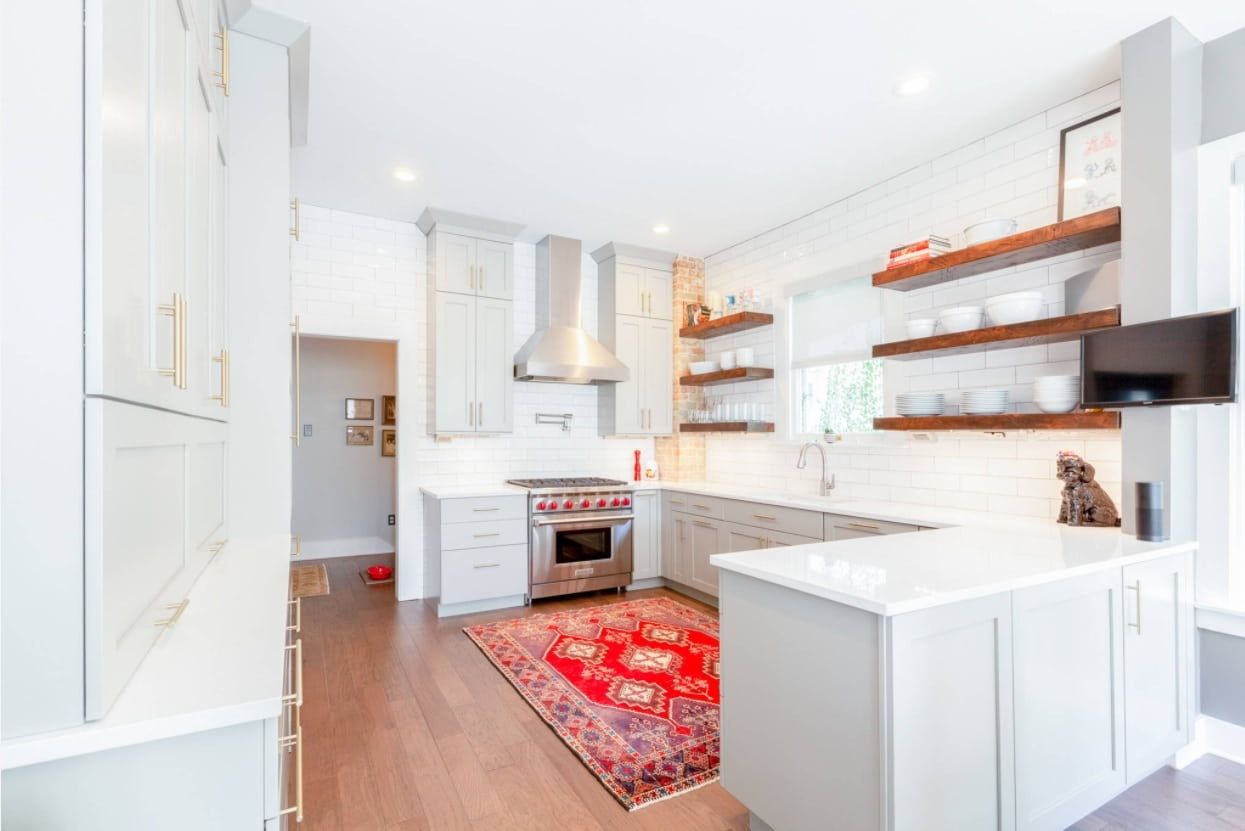 Wood shelves with dark metal finishes make for incredible contrast. However, you can also go ultra-chic and combine your shelves with elegant marble, brass, or gold metal finishes. The best part is, that no matter which style you choose, your kitchen will look clean and tidy.
Open shelving for your pantry is a great way to gain a rustic farmhouse feeling in your kitchen because you can use matching glass containers that look organized and stylish at the same time. Just make sure you find a balance between function and design, or you might end up with heavy jars you can't reach.
Fixed-Bracket Shelves for Your Office
Fixed bracket shelves aren't quite like floating shelves, because they use L-shaped brackets to be held in place. You can customize these vintage-looking shelves by combining your favorite wood grain with a contrasting metal bracket.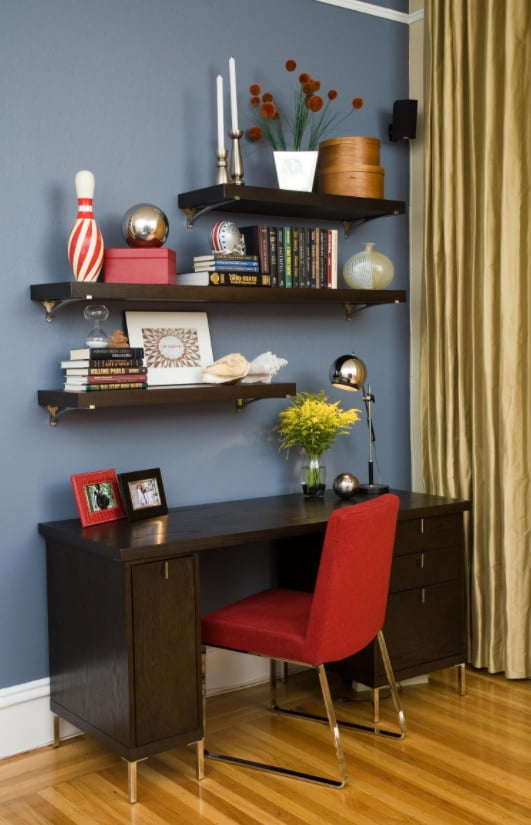 Fixed-bracket shelves are excellent for many rooms in your house, but they make especially great additions to your home office. That's because they are well-supported and can hold all the essentials you need to stay productive and wall decor you love to look at every day.
You can create entire shelving with fixed-bracket shelves, which make them ideal for an open storage design in your office. Pair dark wooden shelves with dark metal fixtures to give your workspace an industrial look, and add gold or brass details for contrast.
Stylish Floating Shelves for Your Living Room
Floating shelves are a great addition to any living room because they contribute to the overall feeling of your decor. You can make them modern or go for something more rustic. Either way, they're easy to customize and add an extra design element to your space.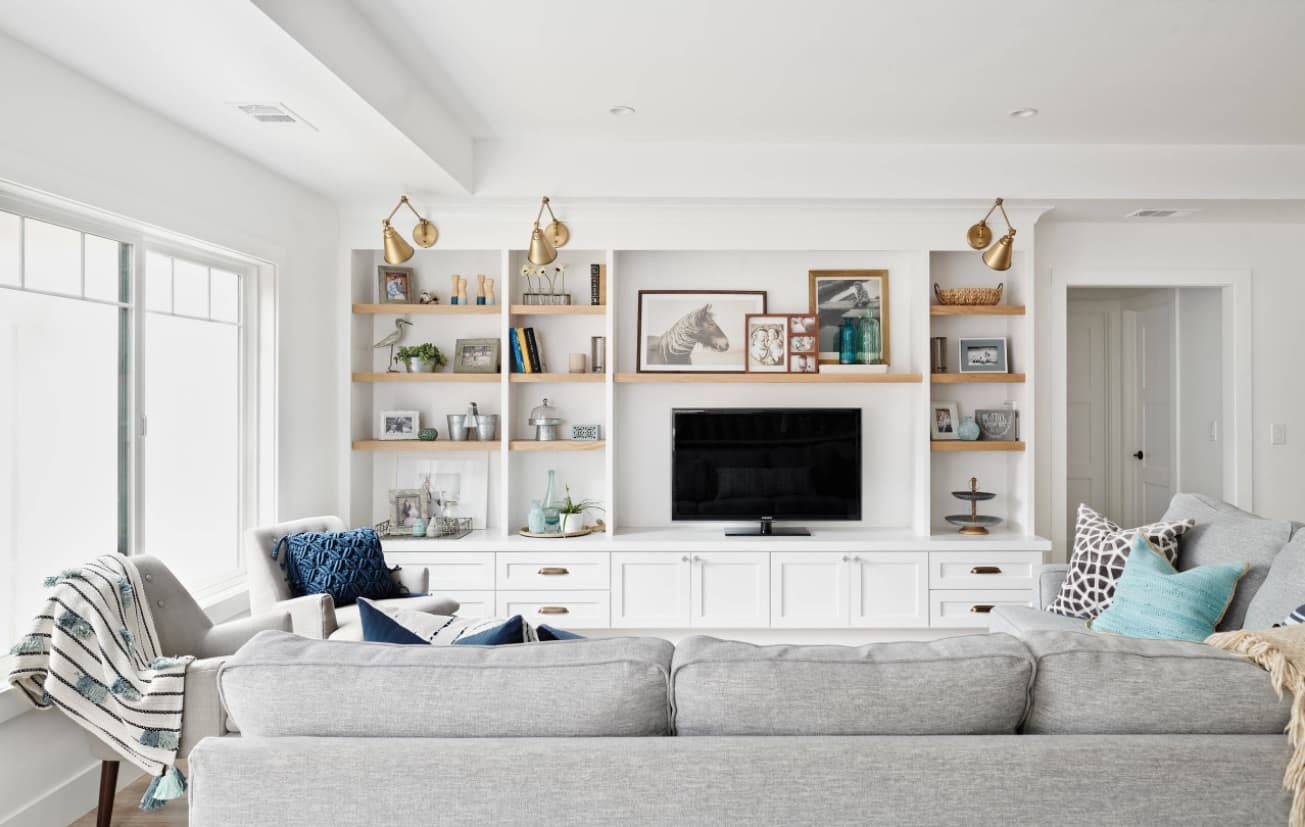 You can find wooden floating shelves in a variety of sizes, shapes, and grains, which make them the ideal shelf for any space in your house. Turn an empty corner into something charming and rustic by hanging a few floating farmhouse shelves on the wall, or try a floating shelf with a mid-century modern design.
Versatile Ladder Shelves for Any Room
If you live in a small space and are looking for beautiful shelving, you can move from room to room. The shelf ladder might be just the piece you're looking for. With the right design, you can personalize this simple shelving system for any room in your house.
Ladder shelves make a great addition to your entryway. Especially when you set one beside a bench for putting your shoes on and hooks or racks to hang coats, hats, scarves, and umbrellas. Fill the bottom shelves with baskets for pet toys and dog leashes, and put a bin for outgoing mail at the top.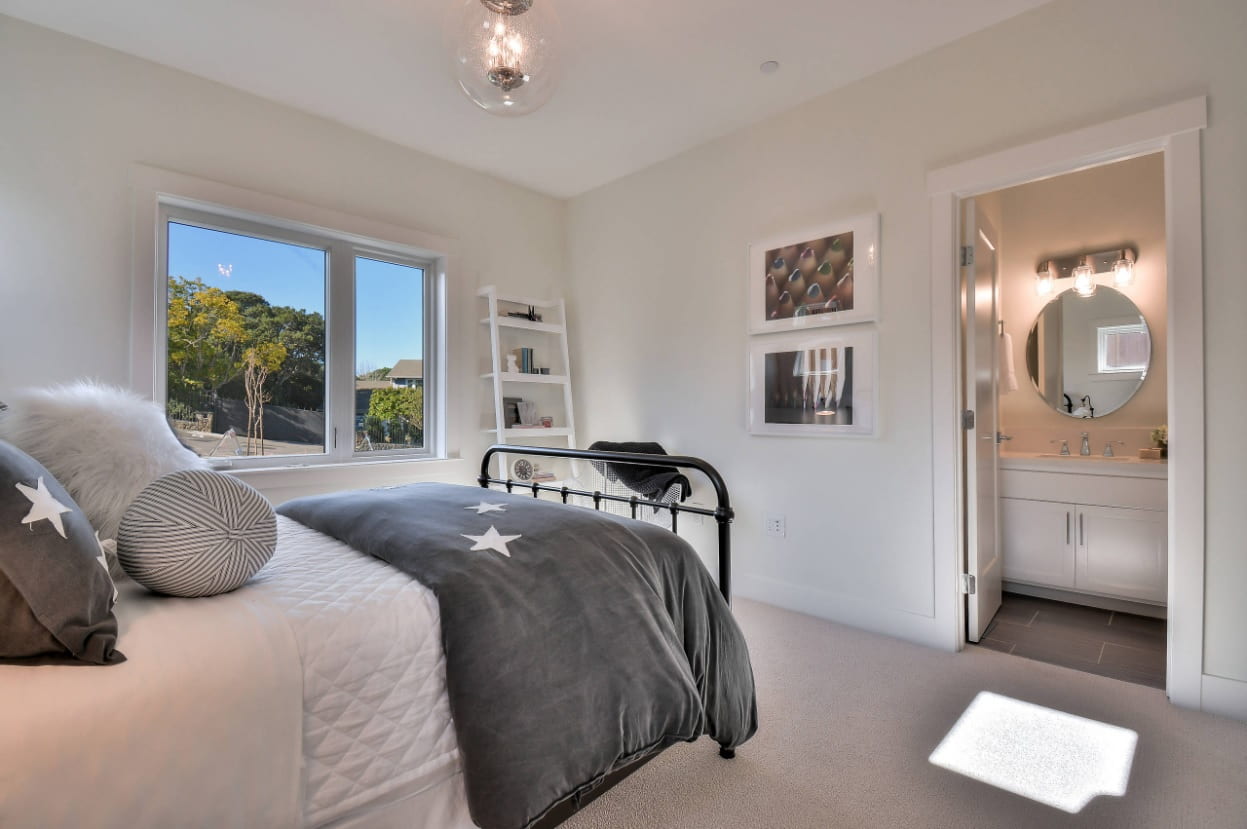 Get a quick and easy open kitchen shelving by using a ladder shelf as an extra pantry area. Add a plate rack for storing cutting boards, a picnic basket to contain extra dishtowels, or store your favorite cookbooks within easy reach.
Final Thoughts
While shelves seem like an easy DIY project, they actually take a lot more work and time than you think. Plus, you don't end up saving that much money.
That's because you'll need to purchase high-quality, durable wood, supplies like sandpaper and drills, and a top-notch stain to give it that professional, store-bought look. When you get your wooden shelves from a professional carpenter guarantee you'll have shelves that look beautiful in your home and last for years to come.