Today we are going to highlight the most affordable but still nice and effective way to finish the ceiling of any room, the ceiling paint. Not always people consider ceiling paint interior finishing design ideas as nice budget option. More and more often homewoners opt to decorate their room's tops with simple pattern, painting or just tone it with monolithic color by reason of its quick application, ease of changing and care for. Not the last role in referring to this simple decoration plays the abundance of other more complex and effective materials to finish the ceiling. In fact, many people are tired of complexity and want to make use of something more straightforward. Especially, if this approach can also provide the homey comfort in the most private areas of your dwelling.
Ceiling paint interior finishing in the kids' room
The room for your children should maximally spacious, light, safe and functional. So that's why it is no place for complicated ceiling constructions. The child can play the ball or throw something and some elements of the ceiling fall of the top and harm the kid. Anyway, the complex ceiling would attract the little owner for adventurous exploration which can end traumatically. Besides, not every material is environmentally friendly.
The acrylic paints don't reek even in when applied, dry quickly and don't emit poisonous agents through all life period. Also, you can chose almost any color you want or combine the colors. Optionally, you can hire an artist and turn the ceiling of the room into a real masterpiece.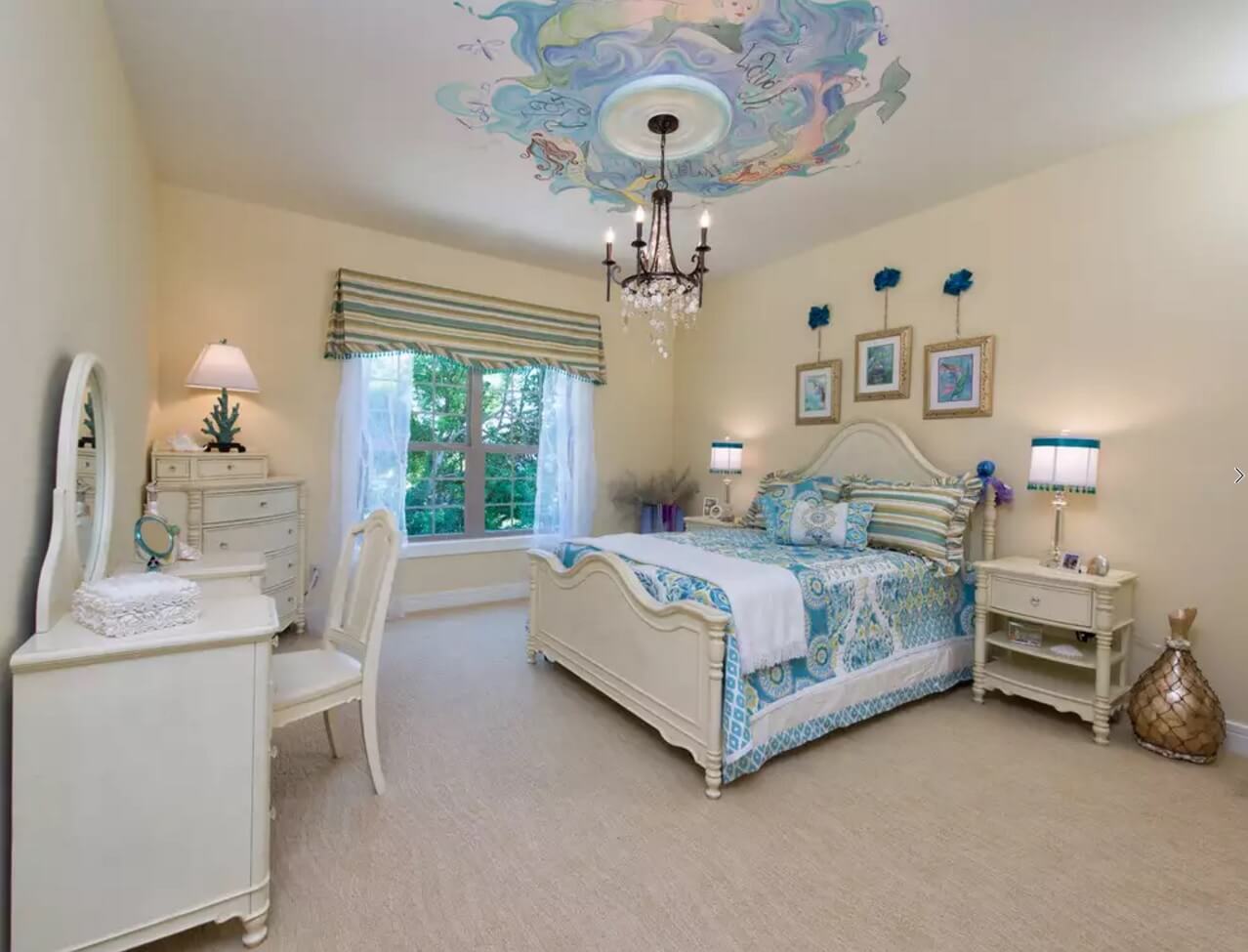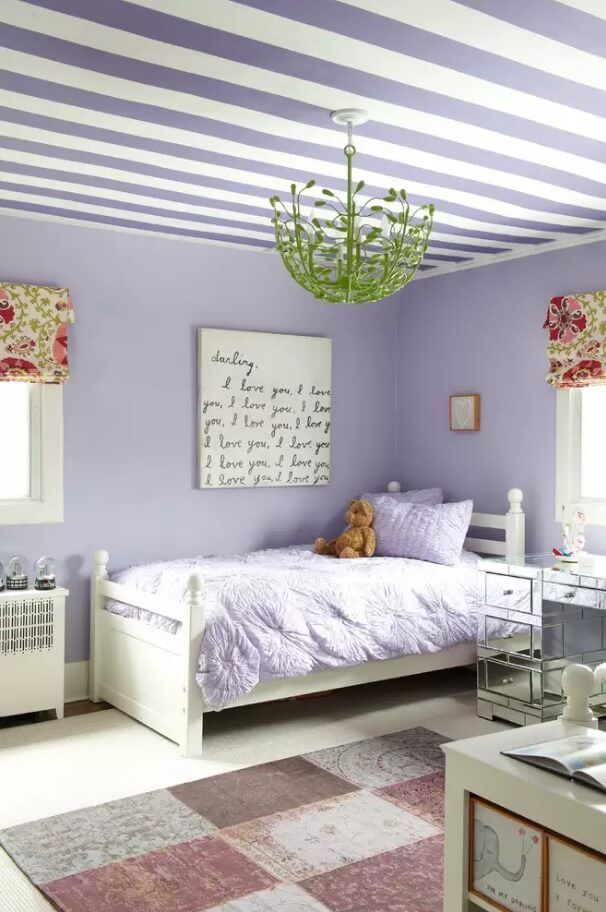 Paint the kitchen ceiling
Such option meets more rarely because most of people think that it would be a torment to stain the painted ceiling. But it is not right. Modern paints are easy washable. Latex and acrylic paints can stand even intensive rubbing with the brush. By the way, almost every modern kitchen is equipped with extractor hood to eliminate smells and grease stains.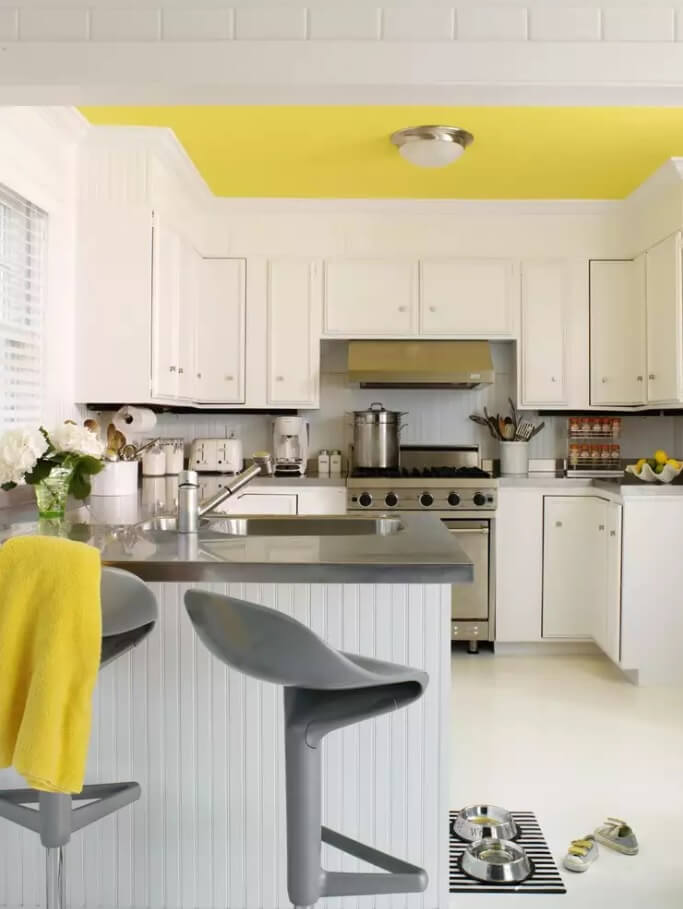 The paint ceiling is also a great instrument for nice zoning of the room. Skillful designers often use this property in their exquisite looking projects.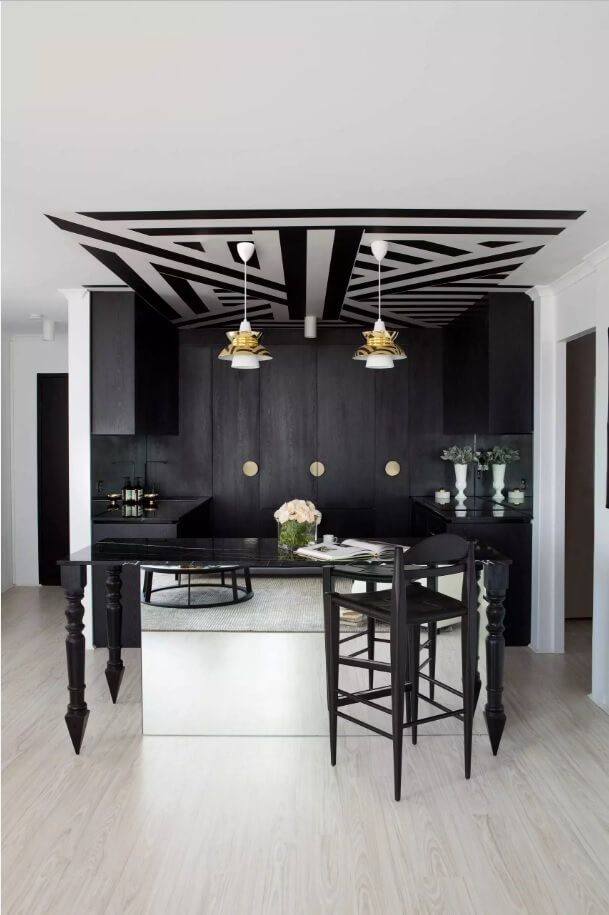 Bedroom and living room ceilings are also eligible to be painted
The most intimate and personal space in any home is the bedroom of course. And we don't want to supersaturate it with different trifles. The ambience should be soothing and relaxing. That's why the monotone painted ceiling is among the most used finishes.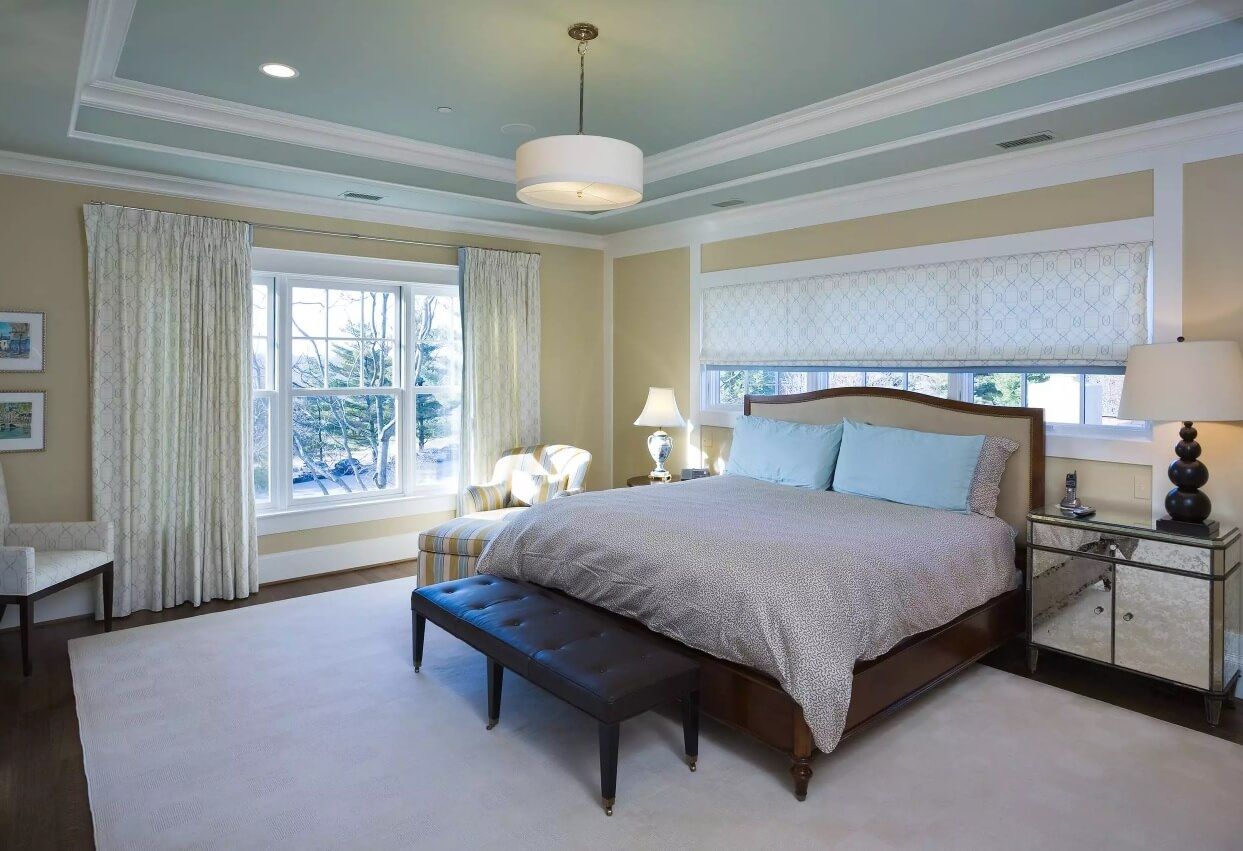 Living room with colorful ceiling is an often occurrence for the modern interiors. In most of the cases it is multileveled plasterboard ceiling then treated with paint or stucco. But if you're lucky to have ideally smooth and flat surface of the ceiling, you can paint it directly.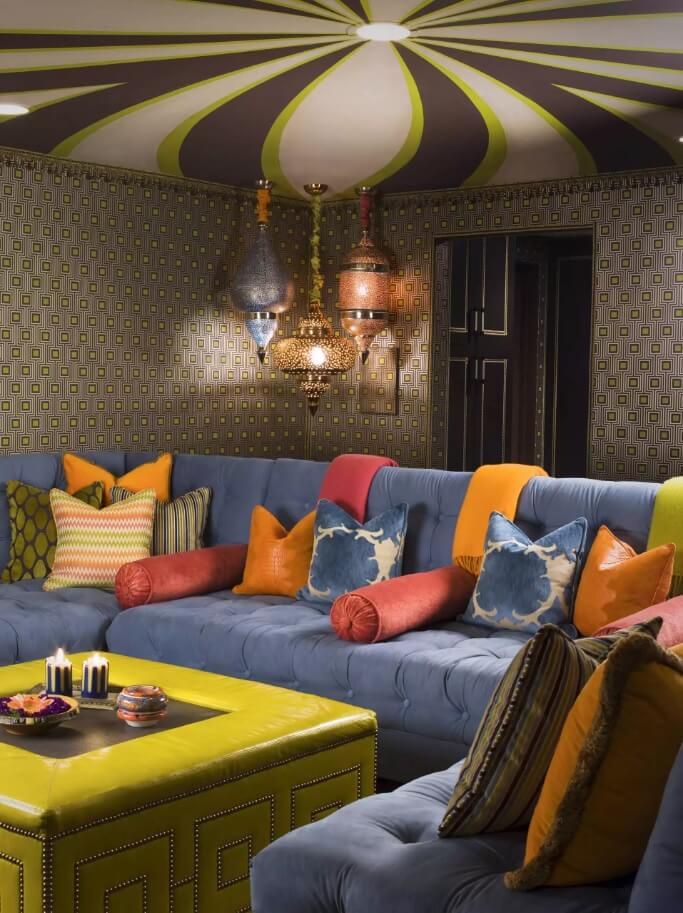 Painted bathroom ceiling? Why not
As we mentioned before, latex, water based and acrylic paints are easy washable and can be used even in utilitarian wet premises. As you can see below, paint can create a really successful charming design of the bathroom in combination with other natural finishing materials.