Changing or installing a front door is not so widespread problem for most of the people as this is prerogative and headache of the landlords or designers that make a project. However, you can face the problem of changing the doors in many situations or just because of renovation in your home. That's when some professional advice on how to pick a front door can come in handy.
Content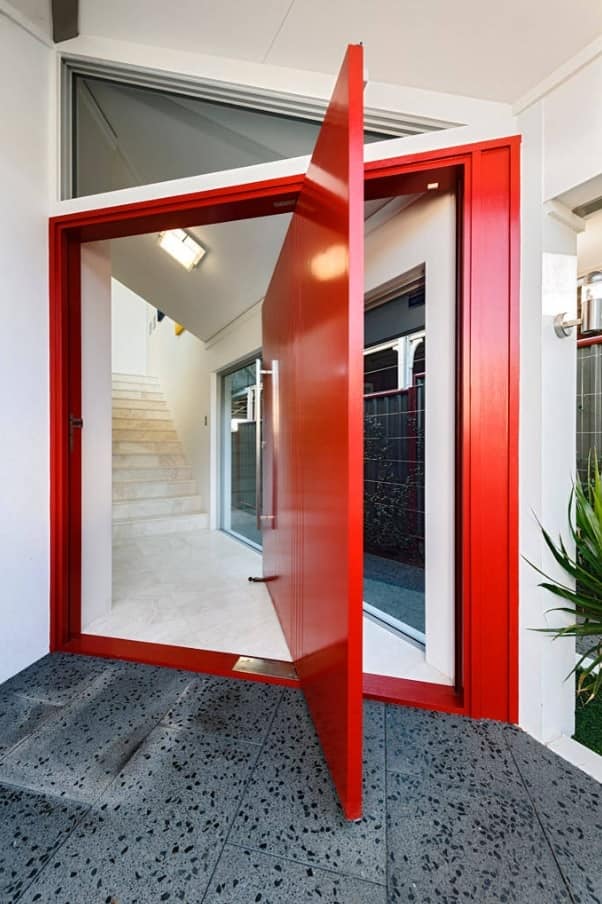 Photo by: https://www.cambuild.com.au
Introduction
Today you can find many tips on how to choose the front door. But a thorough study of the features of a particular model in order to make the right choice is not necessary. It is enough to answer 4 simple questions:
What is the purpose of the door?
What degree of security should it have?
What operational characteristics should be inherent in it?
What budget do you expect?
When choosing good and high-quality entrance doors for an apartment or a private house, first of all, focus on the strength of the structure. Indeed, it should not only be a guarantee of security from undesirable outsiders but also securely fastened, because the front door should serve its owners for more than a decade.
Of course, your choice can be made depending on the door company, but it is better to think about what functions the design should perform. So, for example, the door to a private house that facing directly to the street differs in its functions from the door to the apartment. When choosing the front door for a house or apartment, it is necessary to decide based on all their features.
How to choose the Front Door for the House?
If you live in a private house, then you need to choose the front door, paying attention to such characteristics as resistance to natural phenomena. For example, frequent temperature changes is a serious test for the door.
Provide an additional visor above the door – this will help to avoid burnout of the door surface and metal corrosion. Filling with mineral wool or polystyrene will save from freezing the structure. You can find high-quality doors that fit your house from Dove Steel Doors.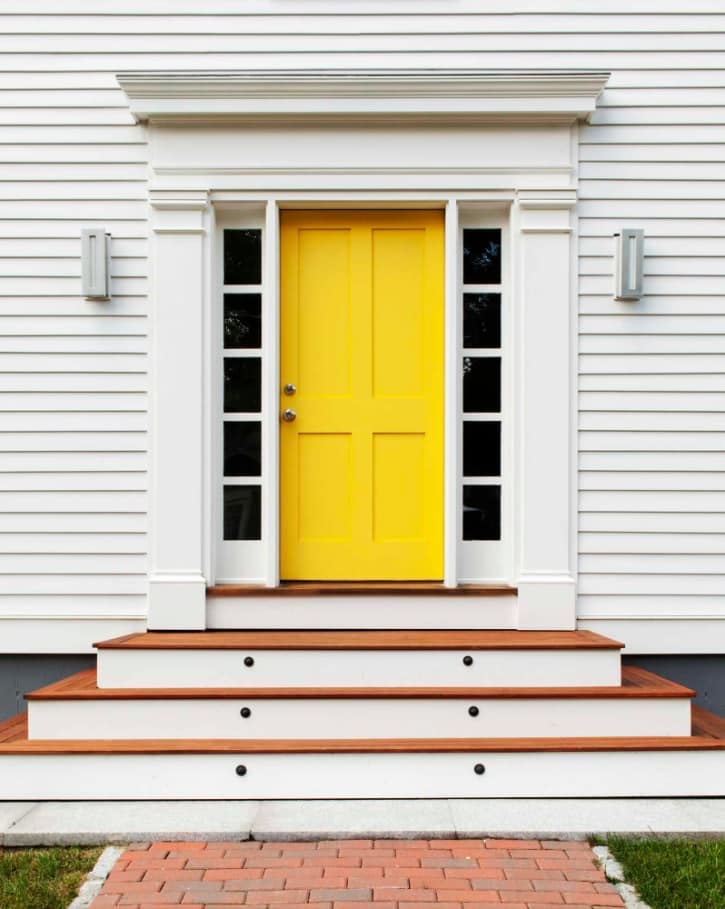 Photo by https://www.lda-architects.com
How to Choose the Front Door for the Apartment?
Those who live in the apartment may be worried about other problems. For example, it can be the penetration of unpleasant odors and noise from the entrance. Therefore, pay attention to the insulation of the door.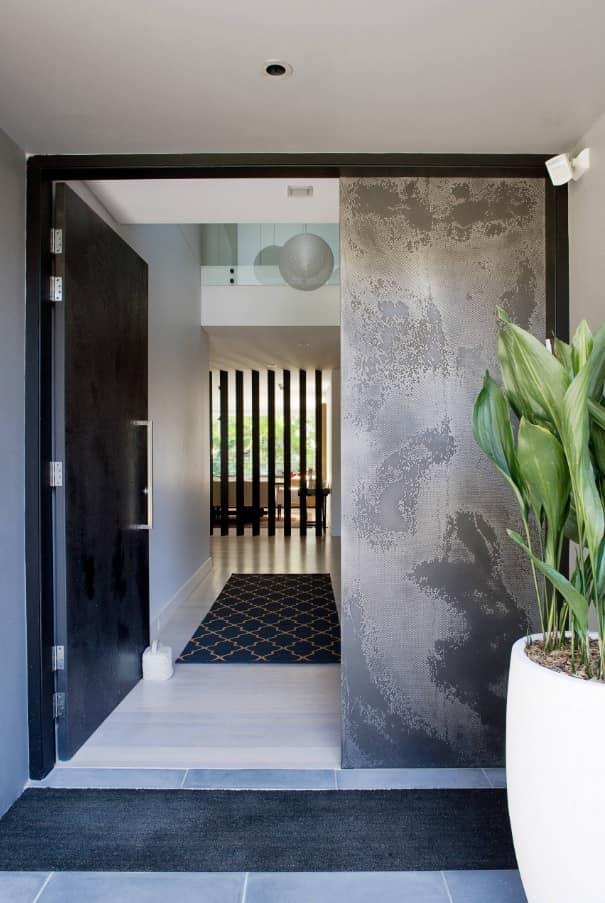 A prerequisite for the front door to the apartment is security. If a private house has also a fence hindering your door, then here you should think twice about the strength of the product. It is better to focus on high-quality door materials and of course, choose the most reliable lock.
How to Protect Yourself with the Help of Doors?
It is no secret that among the functions of the door, one of the most important is protection. The reliability of a particular model is determined by two characteristics – the resource of the front door and burglar resistance.
It is important to remember that there are no non-openable doors; there are only burglar resistance classes.
Truly durable models are those in which the thickness of the sheet of metal on the canvas exceeds 1.5 – 2 mm. If possible, give preference to doors with two sheets of steel. This will add rigidity to the structure and increase the level of protection.
Such structures are usually reinforced with stiffeners from the inside according to a different system:
longitudinal;
transverse;
combined.
As for burglar resistance, here we will focus primarily on locks, because for penetration into a strange house, attackers open them (with lockpicks, bumping, etc.). Therefore, it is important to know not only how to choose the right entrance doors, but also what kind of lock you need to choose for them.
Types of Locks
Among modern designs, such types of locks are popular as:
cylinder;
leverage;
monoblock.
Metal entrance doors are often equipped with cylinder locks, as well as cylinder locks paired with lever locks. If access to the door of unauthorized persons is possible, this can lead to negative consequences, for example, a match stuck with a vandal in such a lock can disable it.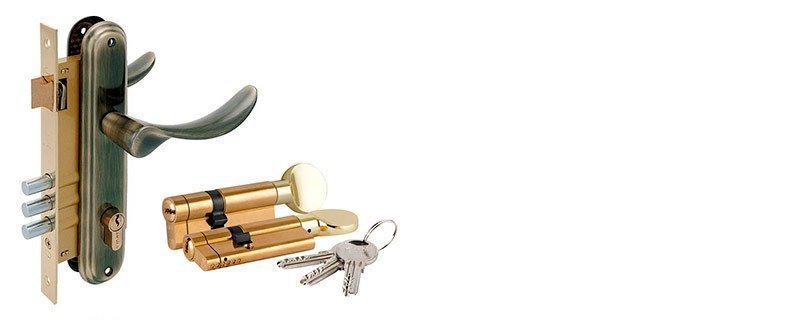 Level mechanisms are the most reliable and vandal-resistant – even when small objects get into the keyhole, they continue to function properly. In addition, such locks can be re-encoded if the key is lost. This option is ideal for families with children who can often lose their keys.
It should also be noted that in a cylinder lock it is possible to replace the cylinder itself if it is out of order for any reason without changing the entire lock.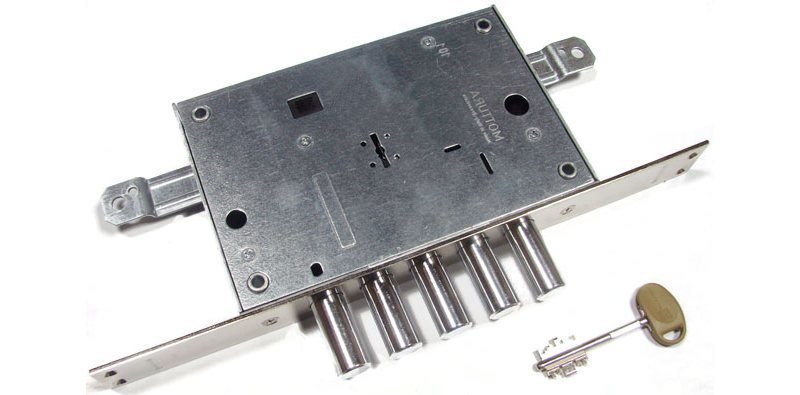 Monoblock models combine two locks with a lever or cylinder system in their housing. The monoblock is independent and dependent. In the first case, the locks work separately, each on its own. In the second case, locking one of the locks will block access to the other.
In modern entrance doors, an armor plate is additionally installed on the lock, which increases the level of burglary resistance.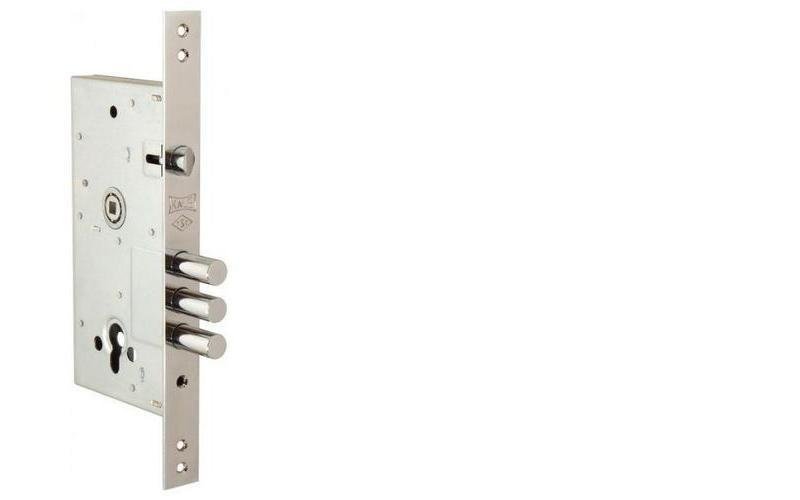 Burglar Resistance of the Locks
Burglar resistance and resource of the locks primarily depend on the manufacturer, as any type of cheap locks is opened in an instant. And only manufacturers who do not spare resources for research and improve the design of locks can boast of their resistance to break-in.
Therefore, it is necessary to choose doors with models from such trusted manufacturers as:
Kale
Mul-t-lock;
Mottura;
Cisa;
Iseo
People living in multi-unit entrances may experience vandalism in the form of damage to the exterior door. To protect them, use an anti-vandal film, powder spraying, or hammer paint. This allows you to protect yourself from mechanical and chemical effects on the door.
General Recommendations
General recommendation when you selecting an entrance door with high heat and sound insulation is to pay attention to models with:
canvas with a thickness of at least 80 mm;
facing panels with a thickness of at least 12 mm;
two contours of sealants;
filling the canvases with mineral wool.
Ergonomics are also important for families with small children. Ease of opening is crucial. Again, the lock and key size play a big role, which will be convenient for even a child to use. Those people, whose door will have a massive structure, should make sure that the hinges will be reinforced, and there should be at least 3 of them. This will save the structure from distortions.
What Determines the Price?
The cost of a door is influenced by several factors:
Manufacturer
Metal sheet thickness
Material and type of coating
Accessories
Decorative finish
The lock
And remember that if the operational characteristics of doors come first for you; choose models with a laconic design – for example, a classic. They will be combined with any interior and exterior. And to combine the front door with the interior of the room, it is recommended to choose a decorative finish for the style of interior doors.