Are you concerned about the high rates of burglary? Don't make your home a potential target. Here's how to burglar-proof your home!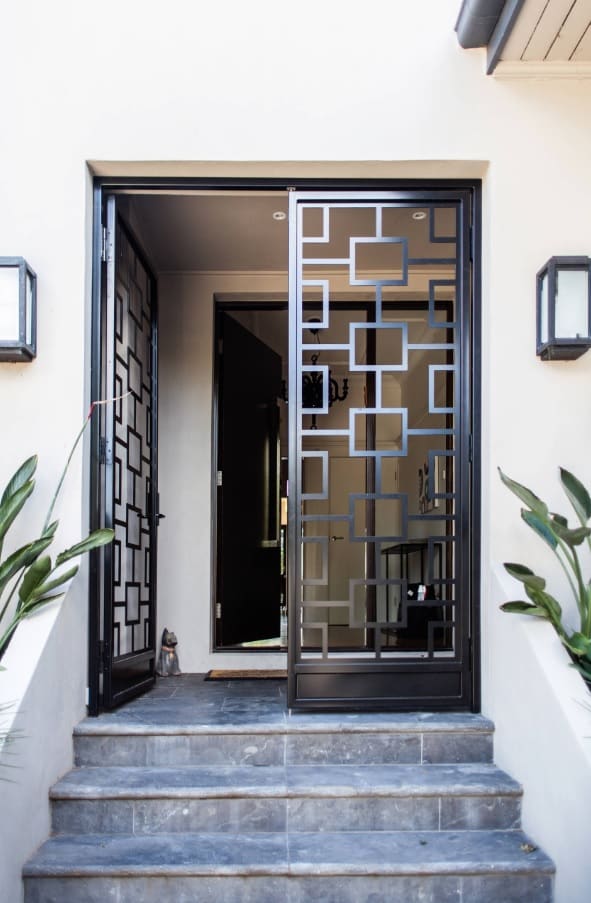 We already have the article devoted to securing your home from robbers. But it turned out that not all the nuances were covered, so we decided to enhance the knowledge.


There's nothing more important than keeping your family safe. That's why you need to make it as difficult as possible for intruders to break into your home.
Fortunately, learning how to burglar-proof your home isn't as complicated or expensive as you might imagine. You simply need to understand a few valuable tips that can help make your house more safe and secure.
This article looks at tips you can begin using today to keep burglars out. Keep reading to learn the essentials.
Lock Your Windows
Let's start with the basics. Always lock your windows.
This one might sound obvious, but you'd be shocked at the number of people who don't lock their windows.
Take the time to inspect the windows in your home.
Look at the quality of the locks. Many locks on cheap windows are made of plastic and are flimsy. This won't provide much of a defense against intruders, but it's better than nothing.
Consider upgrading your window locks, or buy higher-quality windows, so that it will be more difficult for someone to enter from outside.
Secure Your Doors
Next, take a look at your outside doors. This will be the first entry-point intruders will target when attempting to break inside.
Again, check the locks. If they appear flimsy, go ahead and replace them as soon as possible. Good solid locks are relatively inexpensive, especially in comparison to being burglarized, and they can be installed with a few tools and minimal skills.
Also, consider replacing any doors that could be easily bashed in by someone. For outside doors, it's recommended that homeowners replace cheap hollow-core doors with solid doors fitted with quality locks that will more effectively keep intruders out.
Install Good Outdoor Lighting
Believe it or not, one of the most effective forms of home security is to simply make sure you have adequate outdoor lighting.
After all, intruders prefer to approach homes where they can't be easily seen. Many homes are burglarized at night when the bad guys can hide in the shadows.
Good outdoor lighting as LED wall pack is great for reducing the number of hiding places around your home. Light up the backyard, the driveway, as well as any spaces around the sides of your home where burglars might be tempted to enter through first-floor windows.
Keep in mind that good lighting might not prevent all intruders from approaching your home, but it will at least make them think twice about victimizing you.
Invest in a Quality Security System
It's hard to overstate the importance of a quality home security system. As technology has improved and prices have steadily decreased, there's never been a better time to invest in this form of security.
You'd be amazed at the impressive home security systems currently on the market. You can hire a professional home security company to install and monitor your home, or invest in a DIY system that you install and monitor yourself.
Keep in mind when choosing a security system, you don't have to spend a fortune. Many systems are relatively inexpensive and require minimal setup.
Most systems now link to your smartphone, allowing you to effortlessly change the settings and monitor your home remotely from any location.
There's really no longer any excuse not to invest in this type of inexpensive and reliable home security technology.
Install Security Cameras With Motion Detectors
When choosing a home security system, don't forget to include security cameras with built-in motion detectors.
Again, you don't have to drain your bank account to invest in quality security cameras. Current technology is pretty amazing. In fact, many security cameras are wireless, so all you have to do is pick a spot, mount the camera with a bracket and a couple of screws, then periodically change the battery.
Most even feature apps for your smartphone that allow you to monitor security camera footage from any location, day and night.
Buy a Safe
This is an important recommendation for anyone with valuables such as jewelry or cash that you keep at home. Invest in a sturdy safe that is heavy and can be bolted to the floor. Install it in the back of a closet or beneath a desk where it is obscured from view.
A quality safe will feature a digital pad that requires a combination or fingerprint in order to gain access to whatever you hide inside.
Make Sure Your Garage is Secure
Many people overlook the garage when securing their home. Make sure the door is solid and cannot be easily forced open without first being unlocked. Outdated garage doors are vulnerable, providing intruders with unobstructed access to your home.
Eliminate Hiding Places Around Your Landscaping
Take a look at your landscaping. It might be beautiful, but it also might provide great hiding places for intruders. Consider eliminating or trimming back bushes and shrubs that create cover for bad guys.
If you've been thinking about landscaping your home, take the time to assess the look you want compared to what will best meet your home security needs. After all, making smart landscaping decisions can go a long way toward making your home as safe as possible.
Tips for How to Burglar-Proof Your Home
When it comes to learning how to burglar-proof your home, even the smallest details are important. You can invest a fortune in the most expensive security system, and yet the best thing you can do is make sure your doors and windows are locked.
The tips contained in this article will help keep your family safe, and it's hard to put a price on that. If you found this article informative, be sure to check out our website for more home improvement ideas.