Laminate floor finishing is a modern and practical decor solution. The popularity of laminate flooring has increased dramatically in recent years because of the unique decorative qualities. And with the advent of domestic producers price for the goods is not high, but the quality is not inferior to international brands.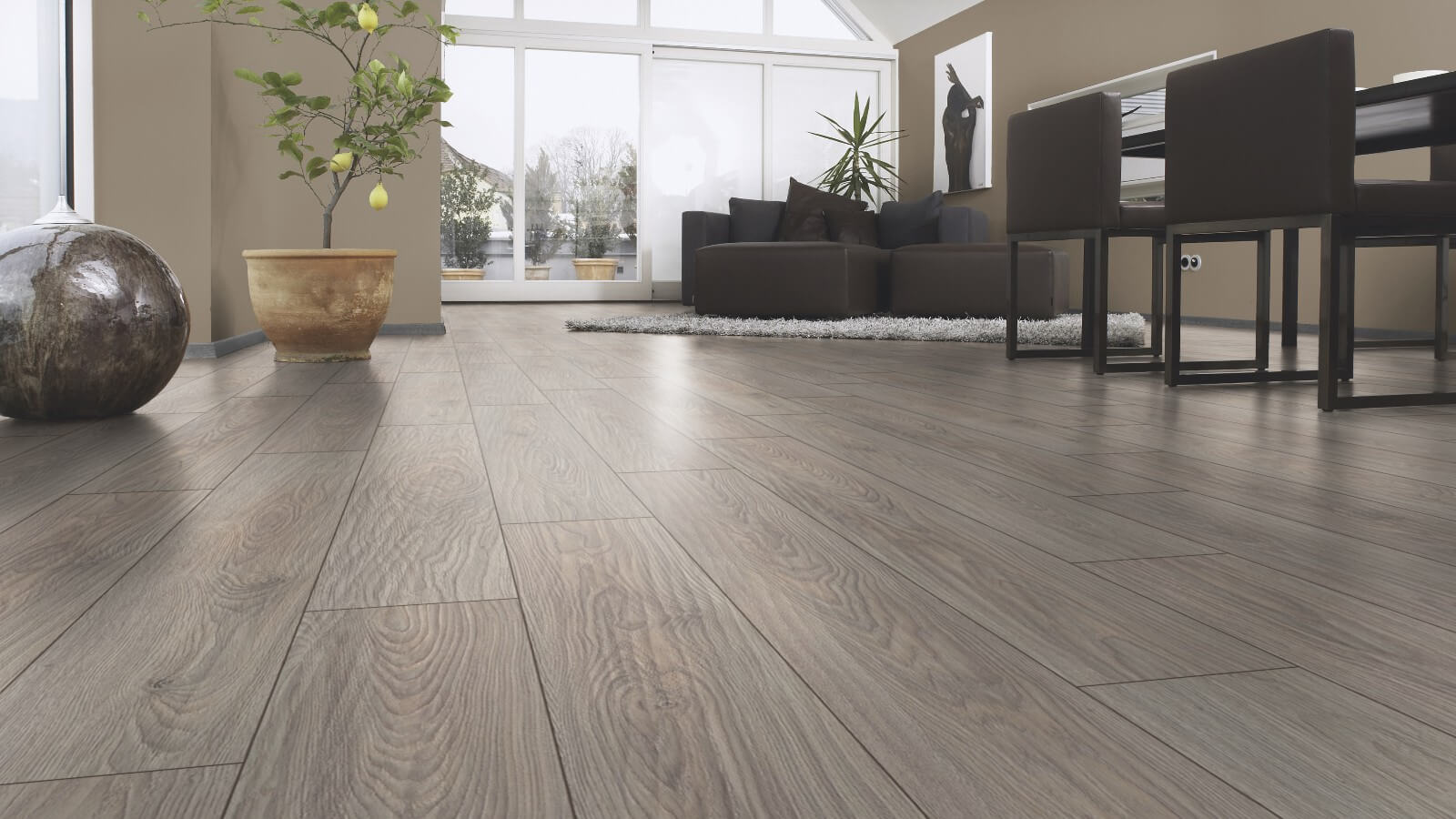 Laminate floor finishing types, description, properties in detail
Let's review the main advantages of the laminate through which it has gained considerable popularity:
durability – namely high resistance to abrasion, resistance to loads (you will not notice the dents from furniture legs after moving the old cupboard);
imitation rare wood species – decorative ability of the material: high-gloss, textured and varied in color and texture coating to satisfy even the most demanding owner;
ease of care – the laminate is not necessary to paint, varnish, prime, scrape, etc. over time. A damp cloth and a vacuum cleaner – it's all you need in care for laminate;
hygiene – smooth glossy surface will not allow dirt to remain inconspicuous. In addition, there are many inexpensive detergents designed for this floor covering;
ease of installation and repair – see instructions for installation, virtually everyone can install laminate without the participation of specialists, the only condition is a smooth surface;
resistance to fire – in spite of its composition, a laminate barely flammable. It may be noted that fully burnt cigarette can hardly leave a trace on the surface.
The structure of the material consists of four layers, although there are subspecies with more complex structure (polyvinylchloride base comprising waterproof components):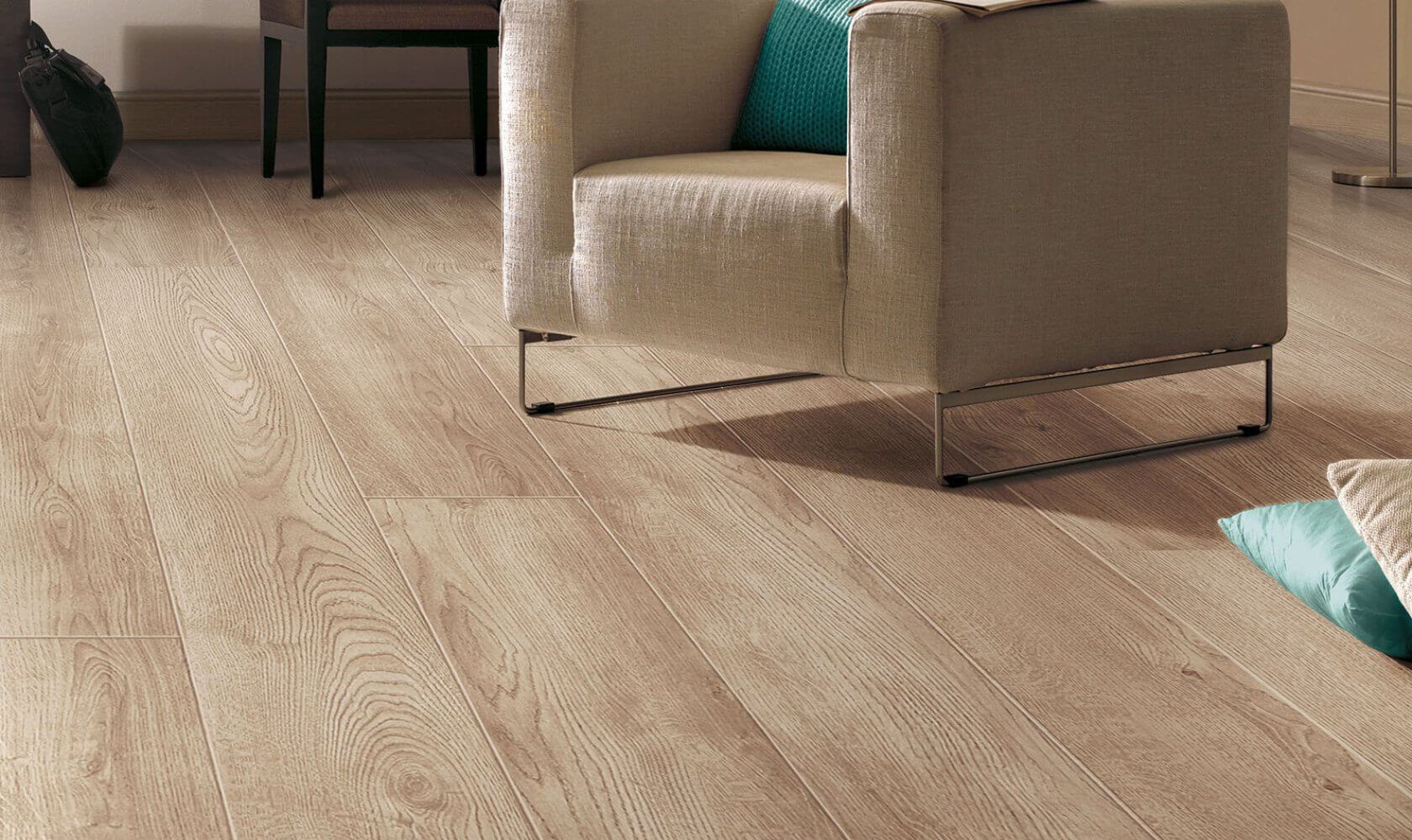 Reviewing the standard laminate structure:
stabilizing bottom layer (which protects the board from deformation);
carrier layer (HDF board);
decorative layer (imparts color and texture);
an upper protective layer (or acrylic melamine resin).
Laminate flooring has a classification of durability and resistance to moisture, so consider the room where it will be laid during selection. It is important to remember that not all types are suitable for the kitchen or bathroom. Smalldesignideas has some articles that can help you choose the right type of laminate. Read more in "modern interior design laminate use".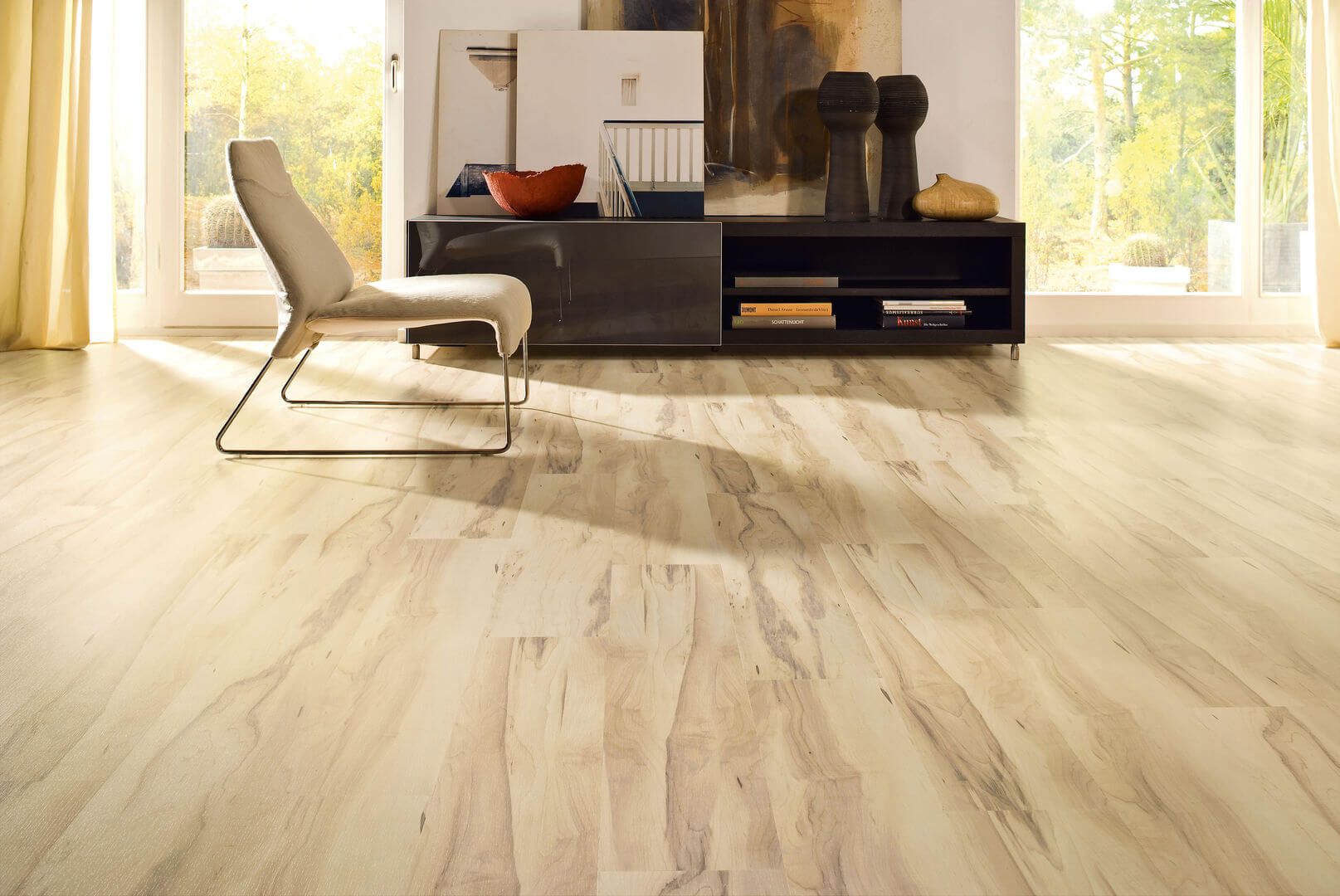 Good to know
In fact, laminate is a paper substrate in a protective wrapper, so do not wash it with plenty of water. The top layer although declared moisture-proof, but nevertheless it junctions is vulnerable to moisture.
Stacking is carried out only on a flat and dry surface.
All the laminate must lie down in the room before installing during the day to take the room temperature.
Follow the manufacturer's recommendations: a method of laying, the humidity in the room, load (whether it is ordinary bedroom or office, where no one takes off his shoes).