The use of peach color in the interior came to us from the Far East. Its inhabitants tried always to ennoble their home, make it not only comfortable and functional but most importantly – harmonious. If you want to revive your home atmosphere, you feel the lack of light due to small windows, live in the cold North with short daylight time, and short summer, then you definitely should look to the possibility of using peach color interior design ideas. Fruit orchid at Home is very close.
Contents:
The peach color is a combination of pink and yellow and is associated with trust, receptivity, and responsiveness. Being in the interior decorated with peach tones, you feel peace, reliability, and security. If the peach color is close to orange, then you are in a good mood, even a feeling of celebration and happiness. Speaking about happiness, it can be noted that the ancient teaching of Feng shui characterizes peach color as a force that brings all life elements to equilibrium. This shade calms preserves the warmth of the family hearth.
According to psychologists, peach shade has exceptionally soft energy, which can restore mental strength. This color is both the color of childhood and wisdom, which is expressed by unconditional love and acceptance. Looking at the interior in peach tones, one cannot help recalling the fruit itself, which gave the name to the color – sweet, juicy, melting in the mouth. His velvety skin pinches the tongue lightly, and the taste is like a summer sun. Velvety is pleasant to very many people. So, the peach surface, even absolutely smooth or glossy, seems velvety. Involuntary association with the fruit of a peach, or rather, with its skin happens. Peach color creates a warm and cozy atmosphere. But if you make the color more saturated or closer to orange, then the interior will turn out to be "hot".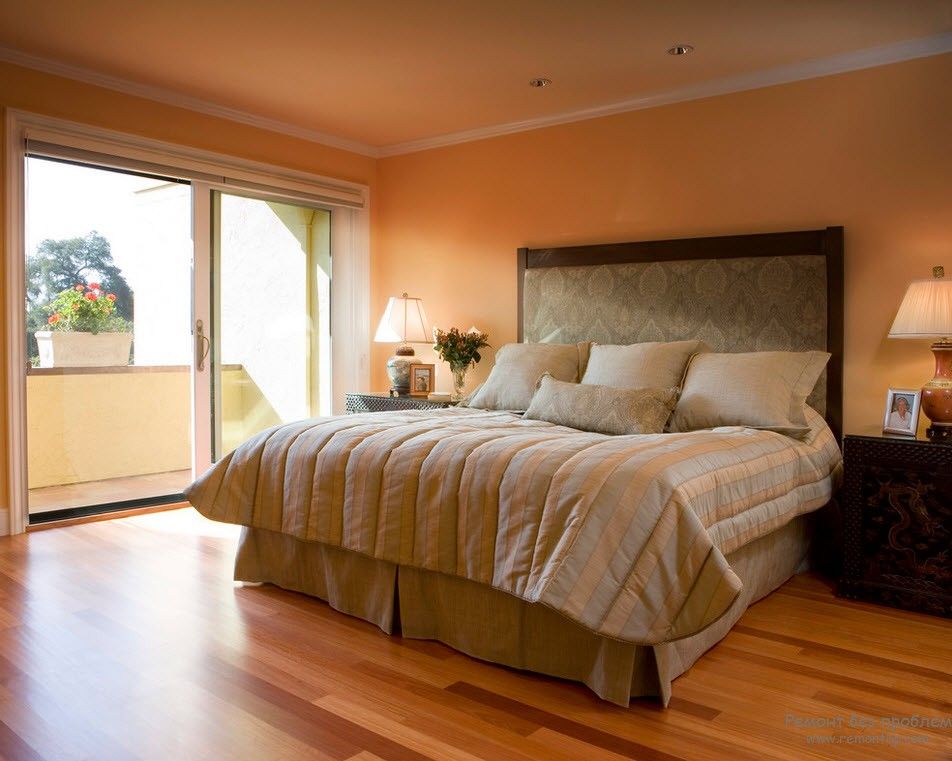 And, conversely, you can dilute the peach color with pink to get a cooler atmosphere.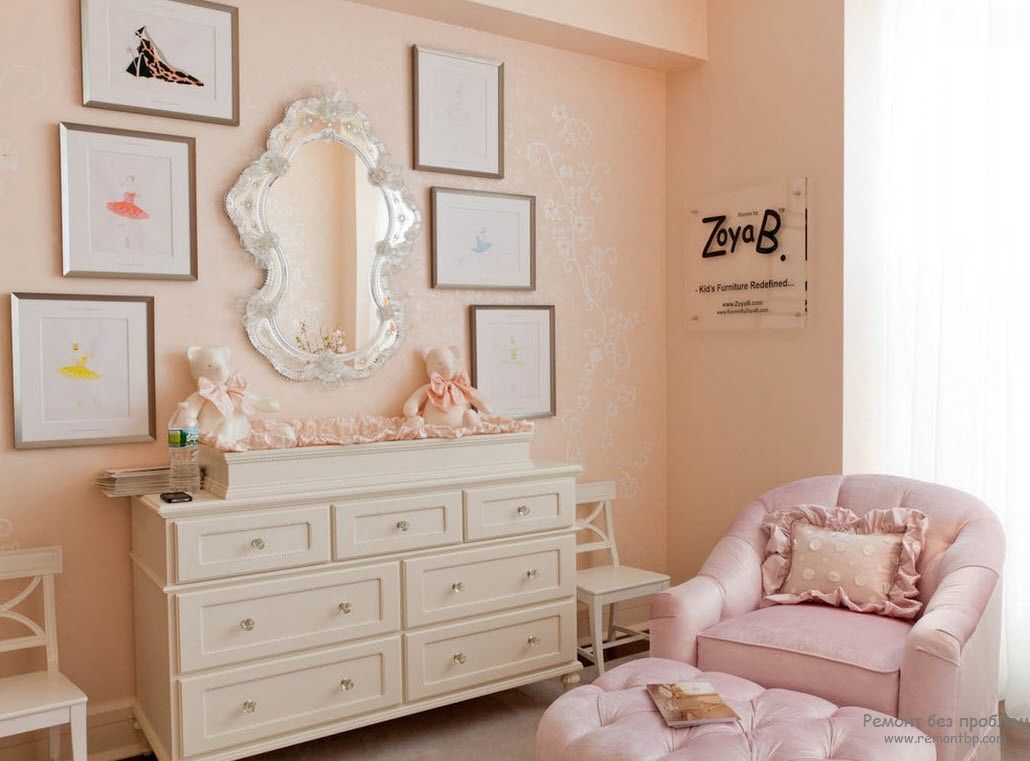 In general, this color is perfectly combined with many other colors and shades, both bright and pastel. It is this important feature of peach color that allows you to use it often to decorate an interior of rooms. When choosing a peach shade, a wide-open space opens up for experiments with a color palette.
Light peach tones are perceived as very gentle. In the light-peach interior, you seem to be enveloped in affection. Therefore, soft shades are well suited for decorating a bedroom and restroom.
Think Beyond Blank Walls
Walls aren't just about providing structural integrity; they're also a great way to elevate the appearance of your home! Beyond the practicality of different wall-based materials, you have to consider the aesthetics. Wall art can help cover any unwanted imperfections, as well as enhance the look of your space. Choose a piece of wall art that matches your décor to create a sense of visual cohesion throughout your interior.
Peach Color in the Interior of the Bedroom
The saturated or juicy peach color is associated with femininity, with a sense of pleasure.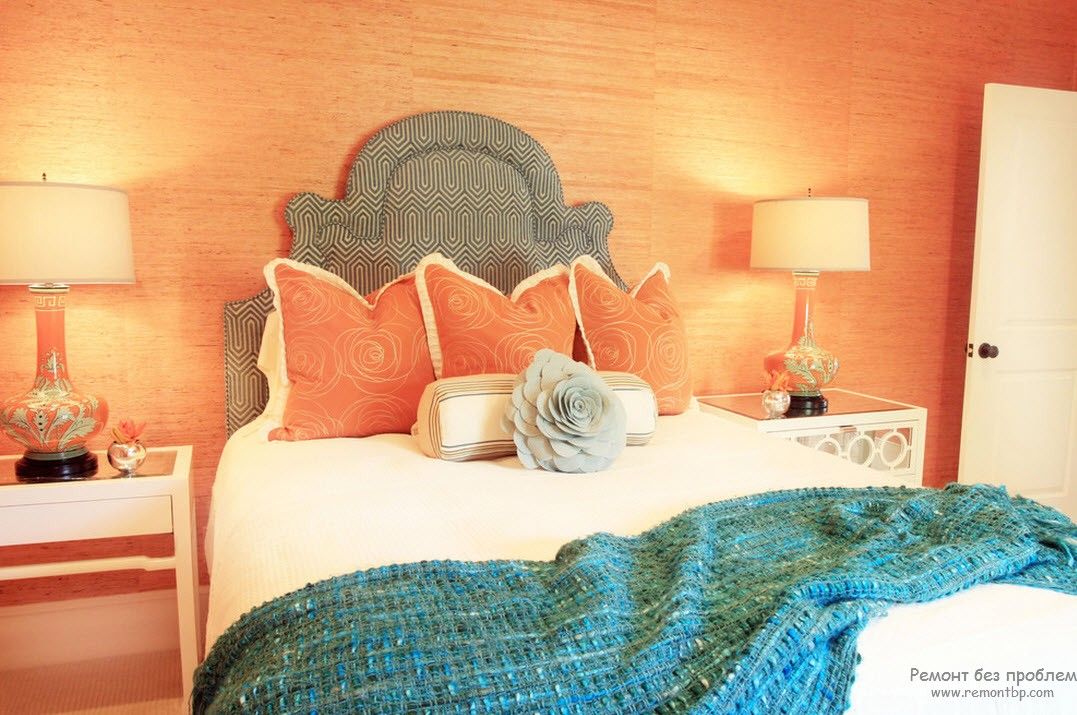 A more calm shade calms, lulls, and relaxes.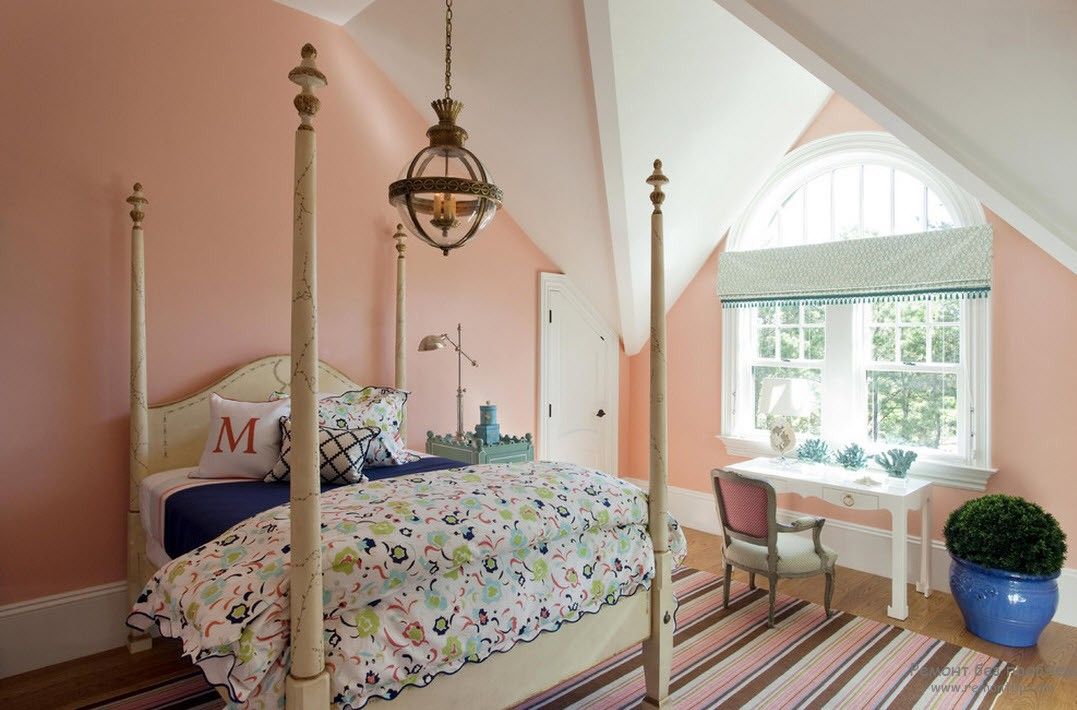 If you create a peach color bedroom interior, then take care that it should act as solo, especially if it is not saturated.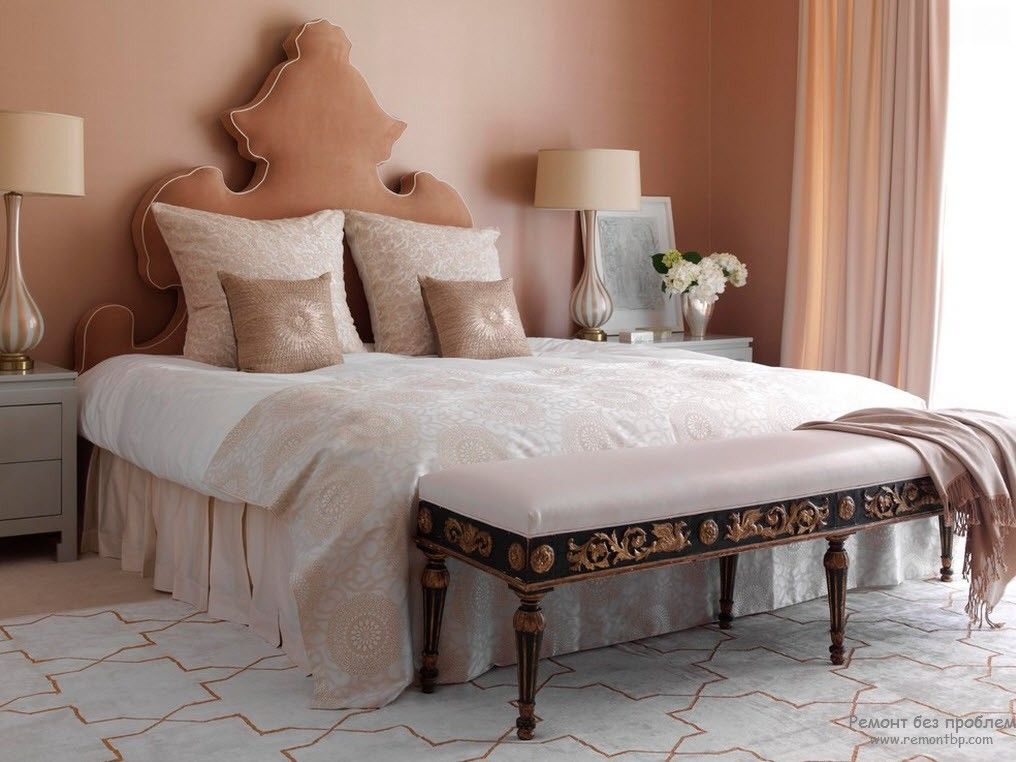 As it will be lost a bit and lose his soft and gentle notes in the neighborhood with other bright colors. Of course, such options are also acceptable if you want to bring into the situation some extravagance and zest.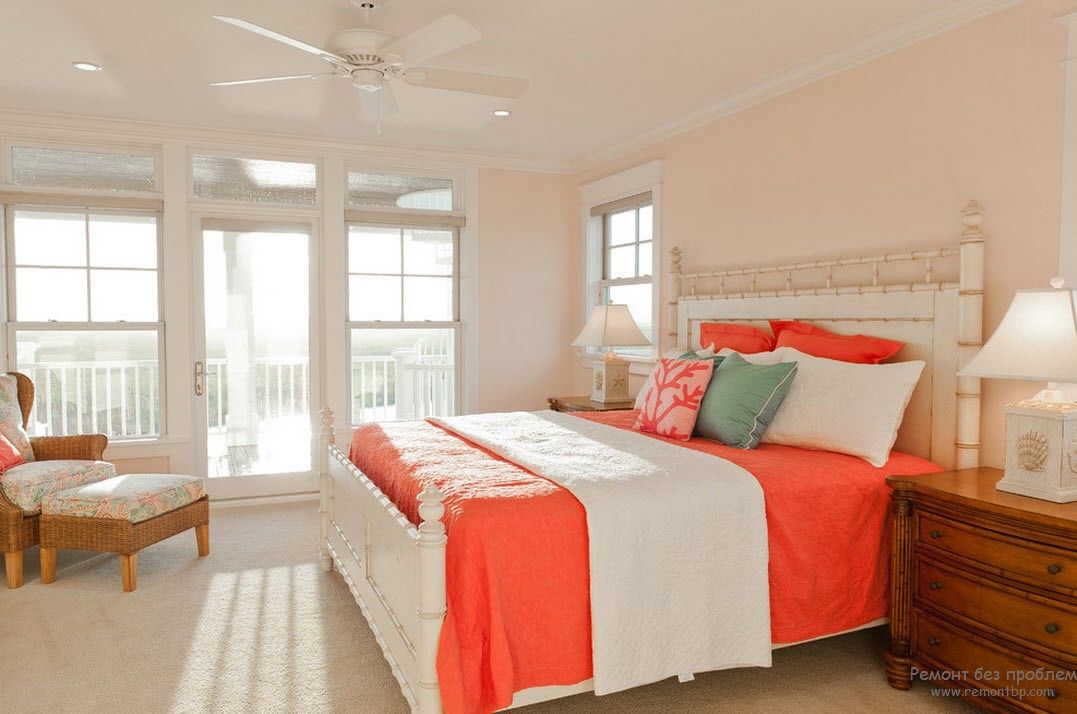 And having made it the main, leading color, you will dip your bedroom into a romantic atmosphere, wrapped in tenderness and comfort.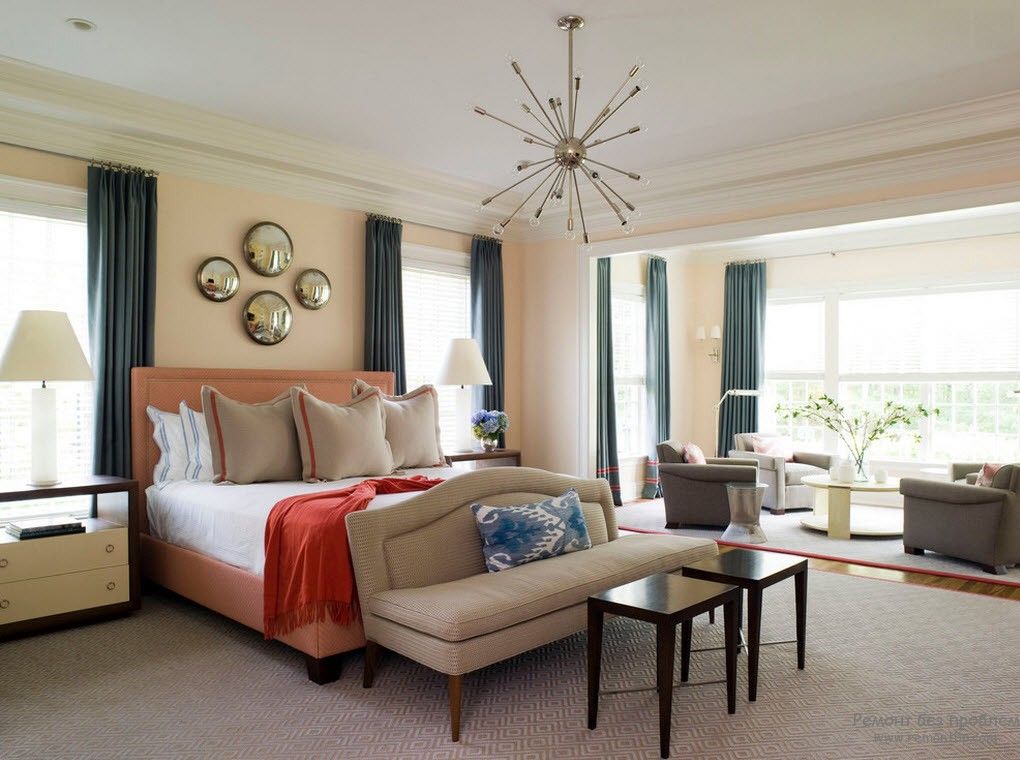 You can use beige furniture and pillows, dark green curtains, a red veil, and dark brown stools as diluting accents.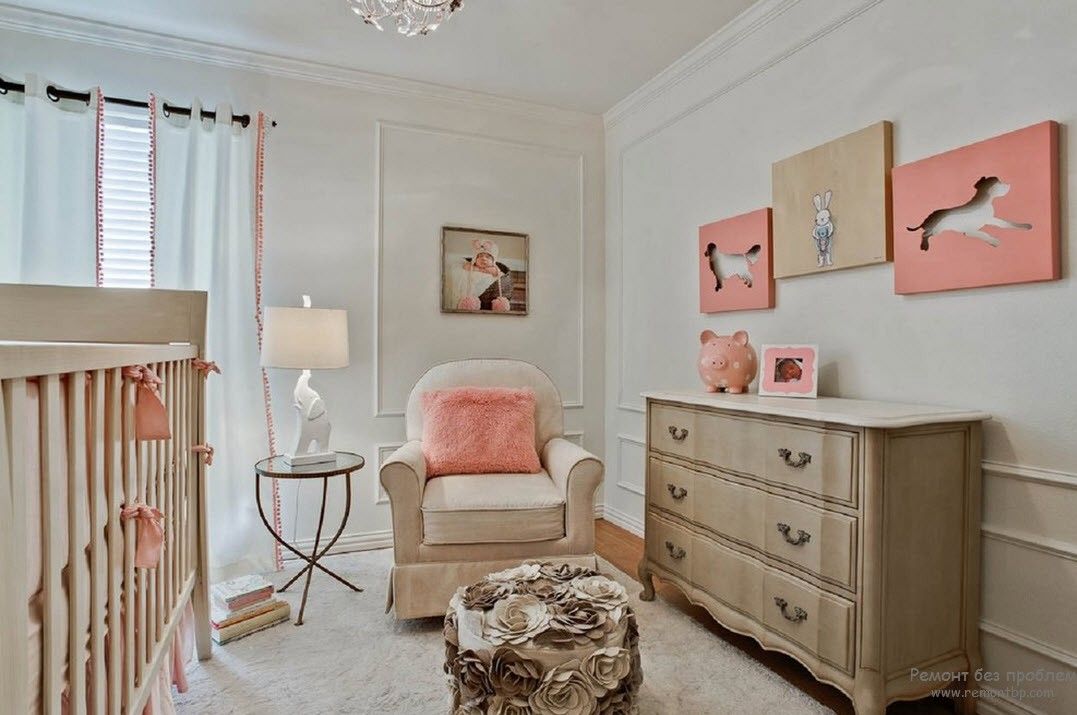 Your bedroom will look nice and light when made in a delicate peach color in combination with beige and white. This will give the interior freshness and airiness.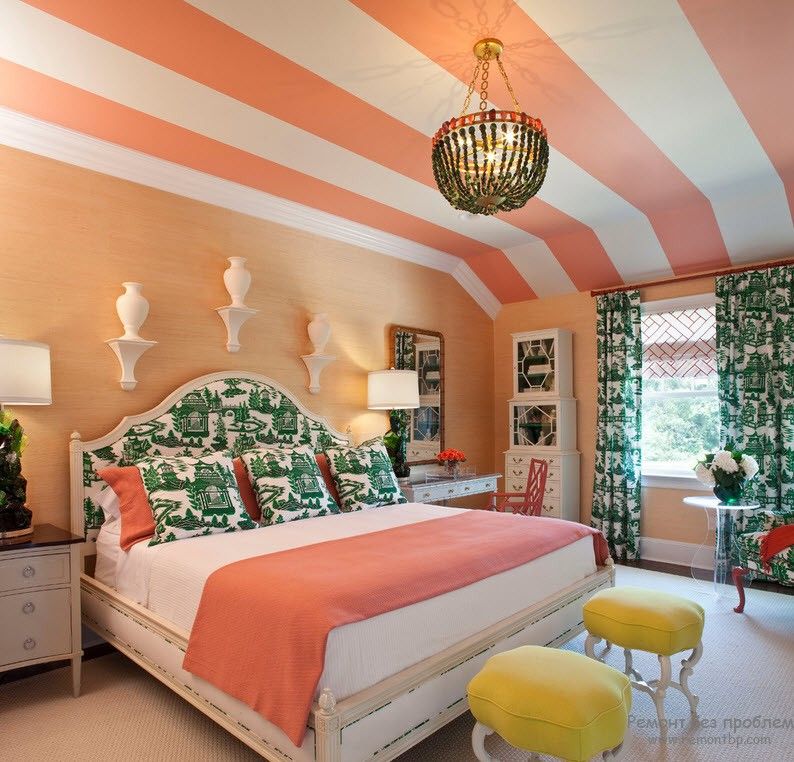 An excellent solution is to make the ceiling in the same peach composition as the rest of the interior – a combination of peach and white. Dilute it with green and yellow flowers, and your bedroom will be filled with a wonderful and cozy atmosphere.
Peach color Interior Design Ideas. Fruit Orchid at Home. Living room
By arranging your living room in peach color, you can perfectly wake up using all sorts of combinations. Of course, you can make the interior just soft and calm.
Or add a little more saturated shades as decor.
Or turn your living room into a bright and juicy "corner" of bliss. Such an interior will fill you with joy, ecstasy, and a sunny mood.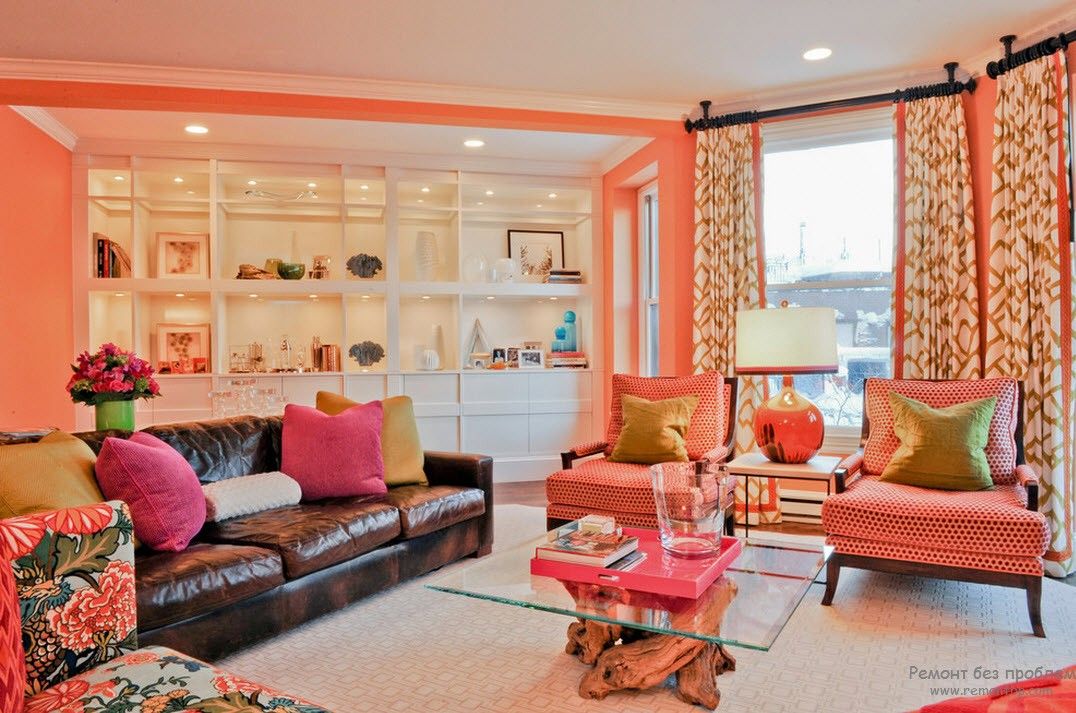 Deep peach color in the living room perfectly combined with wood. The raw timber itself has a brownish-orange hue and is an irreproachable addition to the peach interior. It's stylish, beautiful, natural, and very cozy.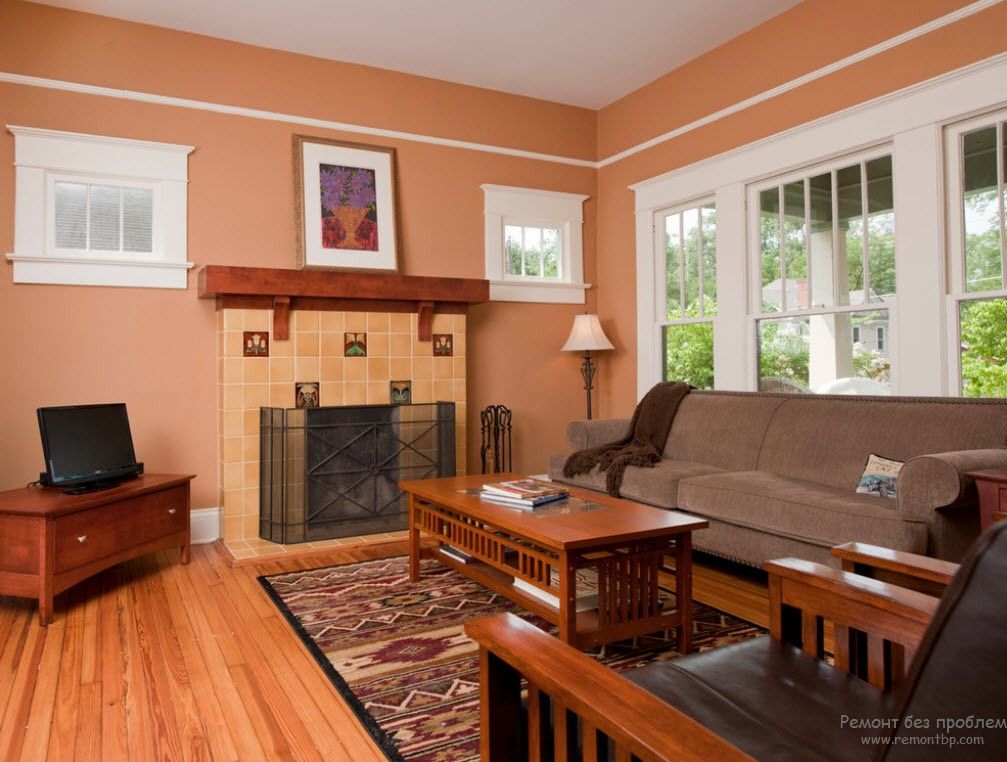 The peach interior of the living room can be slightly approximated to orange. This situation is associated with the East and looks as if the sun's rays touched the room.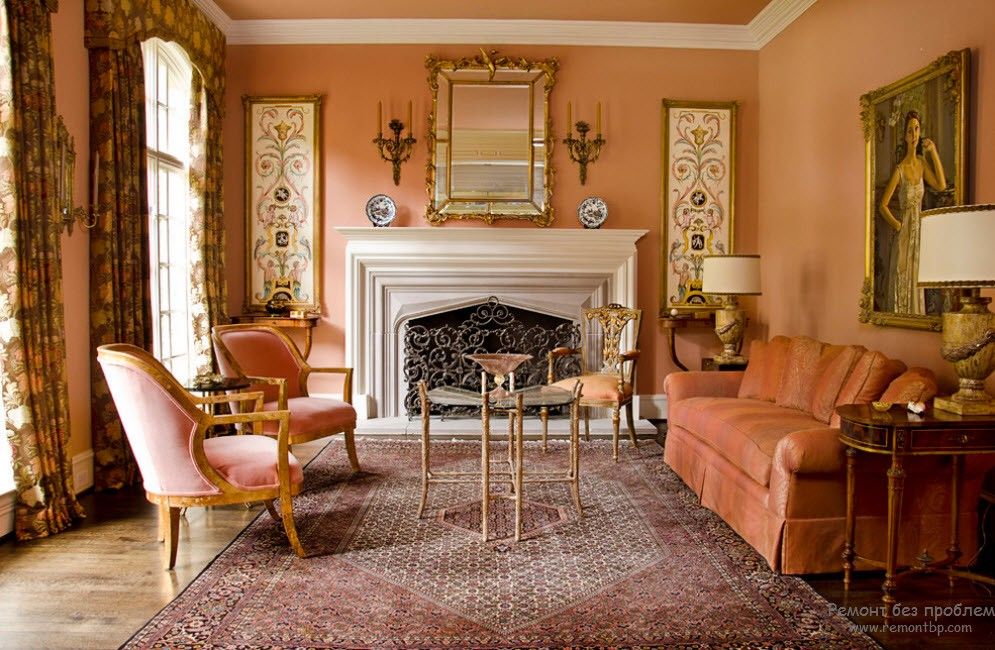 Add a curtain of olive shade to your peach living room and you will get an easy and attractive interior.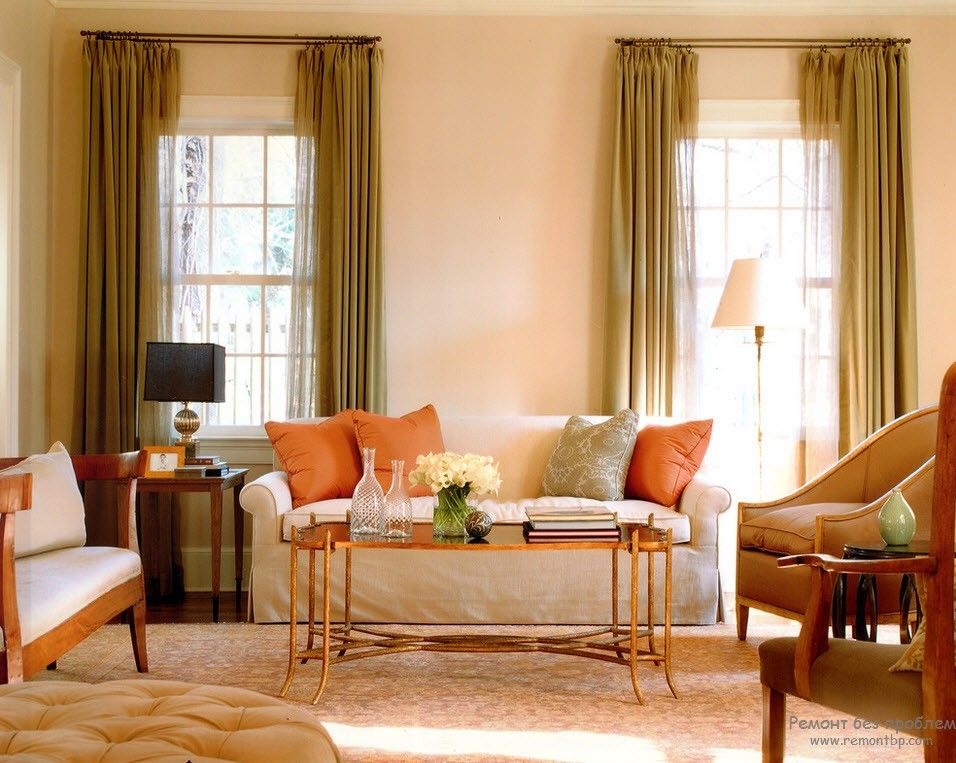 In the next interior peach color is not a solo.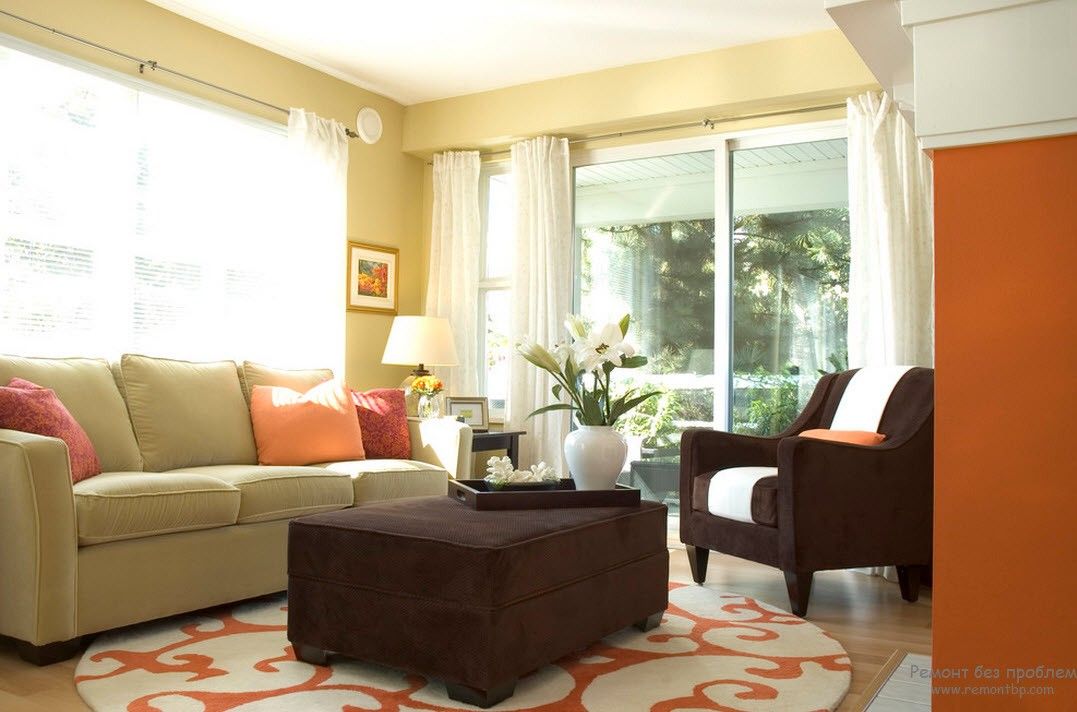 But since quiet "neighboring" colors are added to it, namely pale olive and soft brown, peach is not lost on their background and does not lose its attractiveness and softness.
Peach Color in the Interior of the Kitchen
Since peach is a fruit color, its use in the kitchen makes the interior "tasty" and "appetizing." Such a design of the kitchen is especially justified if it has a small area. The peach color will visually increase the space. You can make the whole peach-colored kitchen, including both furniture and furniture set and curtains and walls and floor. In this case, it is better to play with color transitions, so that everything does not merge into one continuous spot. If there are things peach kitchens good at, it's that any material fit here: wood, plastic, glass, and so on. Also here you can build any style design, peach color will look great everywhere.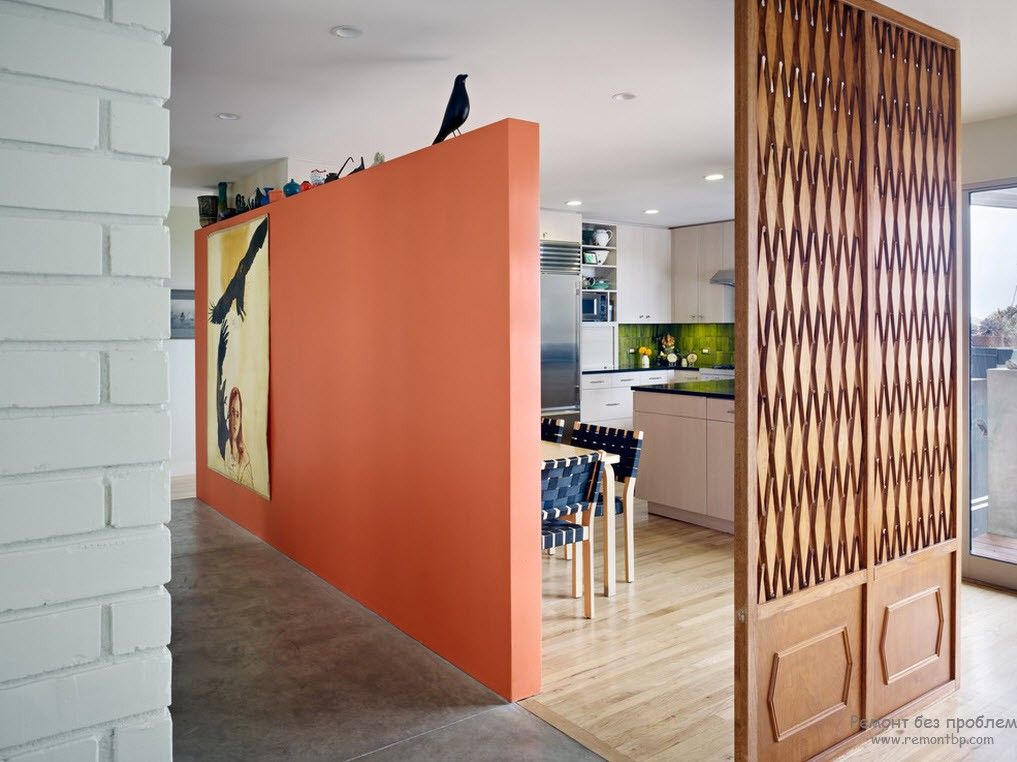 You can make only one accent in peach, for example, a single accent wall. This is an interesting and bold decision.
Peach Color in the Bathroom Interior
The peach color is found quite often in the interior of the bathroom. This is due to its practicality and naturalness. Given that this color is natural, it is often used in modern materials. In addition, it is convenient to use peach color in the bathrooms because it is able to visually "move aside" the walls of the room, thereby creating the illusion of space.
The Interior in peach color will fill your home with comfort, warmth, and joy.