For someone, morning is just the beginning of the day. And for someone else, it is a whole ritual: pleasant sips, a five-minute charge, and a cup of fragrant coffee. But sometimes, it is so desired to lie in a cozy warm bed, just to dream, get thoughts together, put all the businesses on the shelves, and have breakfast here. And a table for breakfast in bed, which will add ease and greater comfort to the morning meal, would be very much in handy.
Contents:
The bed tray is a versatile enough thing. It is indispensable during the care of sick people with limited mobility. And recently, a kind of symbiosis has become very popular, two in one – the combination of a bedside table and a laptop table for bed.
Design Features
The device of the overbed table is quite simple – the legs and the tabletop with the sides. But even here some features are worth noting:
Worktop is really an object for the creative imagination of designers. It can be made both from ordinary plywood, and with a chic embossed pattern, a mosaic panel, or made of tinted glass or natural/artificial leather. For practicality, individual manufacturers produce such tables with plastic mats in order to protect the countertop from damage and high temperatures.
The legs are foldable or fixed. Folding make the table mobile and more versatile, so it can easily be folded into a tray. But the options with fixed legs are much more stable, which is important for a non-smooth surface of the bed. Moreover, there are tables with adjustable legs.
Board is high enough, not allowing the dishes to drop out from the countertop. And if something suddenly spills, the sides will hold the liquid.
Not bad, if the overbed table is provided with handles, which is very convenient for carrying.
In the bed tray, the construction of the tabletop consists of two parts. One is fixed (often with a special recess for the cup), the second has an adjustable level of tilt.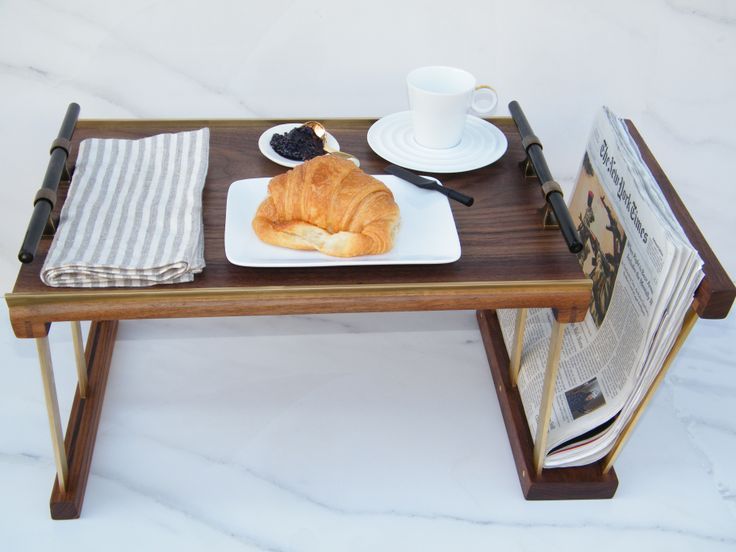 Table for Breakfast in Bed: a Variety of Materials
Traditional materials in the manufacture of overbed tables are various wood species: ash, pine, oak, maple, and more expensive – cedar, mahogany. Such a surface is specially treated so that it can be easily washed, while moisture and odors are not absorbed. Ideally, if the top is covered with a special heat-resistant varnish so that plates and cups with hot contents do not leave a trace on them. On the one hand, these tables can seem quite uncomfortable because of their big weight and massiveness, but on the other – this adds reliability and stability.
To the note: tables for breakfast, made of Hevea (a rubber tree from Africa), are quite popular. Quality wood, even without additional coating varnish is resistant to temperature changes and spilled liquids. Such models are characterized by low weight and high strength.
However, today there are a lot of other materials that are used in the production of bedside tables: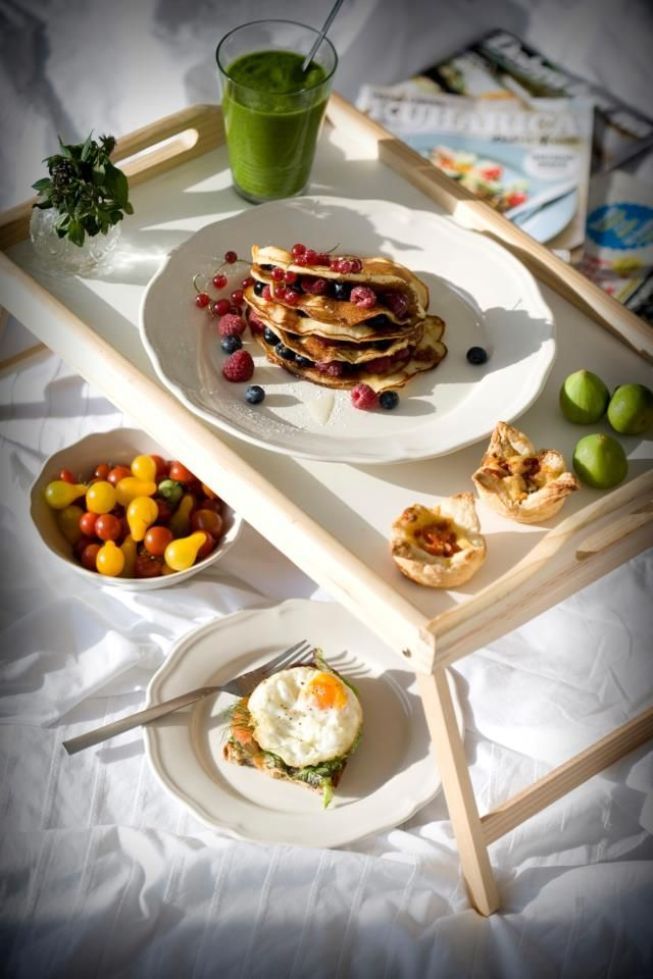 Bamboo is characterized by lightness and special refinement of the material in the form of a finished product. Bamboo can be used both for the entire table and only the tabletop. Light shades of bamboo are perfect for different stylistic directions, but most importantly – without this material, it is impossible to imagine the oriental style, especially Japanese. A bamboo table can be complemented with cute straw mats.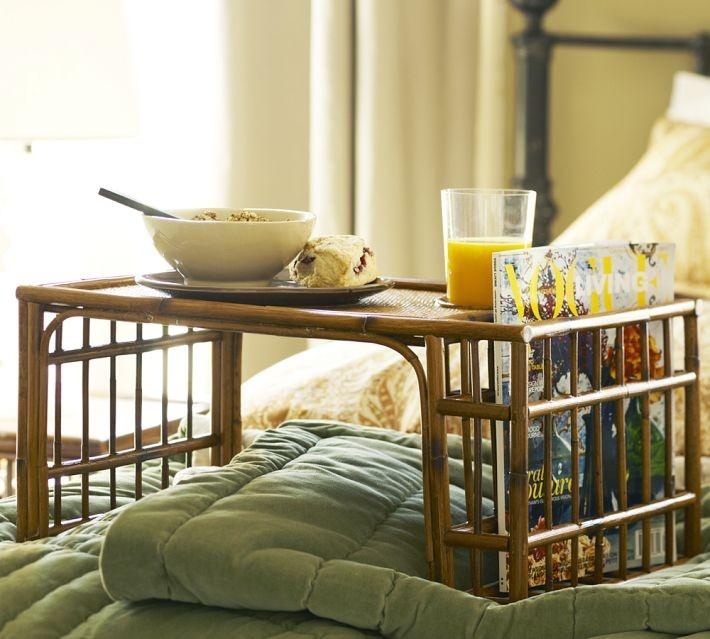 Metal – as a rule, it is chrome-plated or powder-coated tables, which do not scratch and do not scrape off. Basically, metal models are table-stands for a laptop. These tables have a fairly loyal price range, due to the simplicity of manufacturing and design, as well as inexpensive material.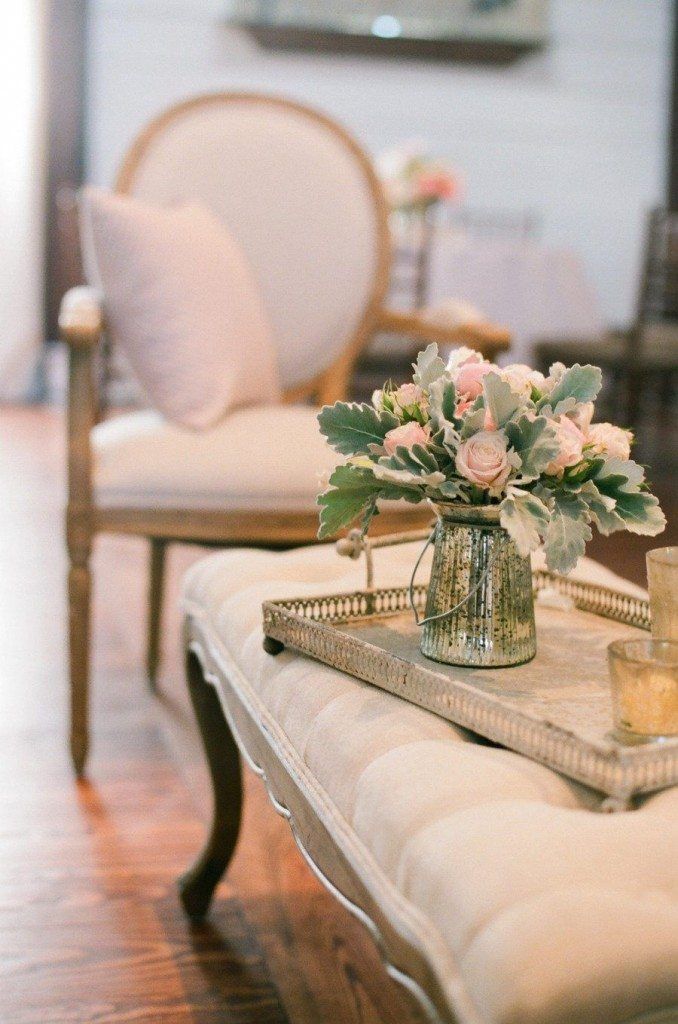 Glass is used for countertops, which can be tinted, transparent or colored. Such countertops are not exposed to scratches. They retain their attractive appearance for a long time and, importantly, are hygienic, since they are easy to clean.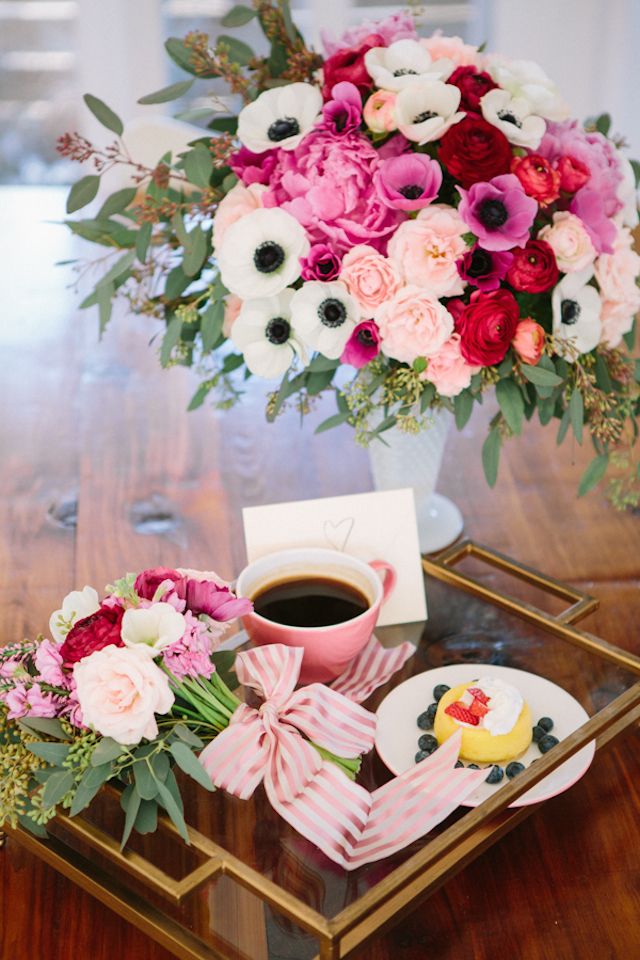 Plastic is a lightweight universal material, which is convenient for making tables in an unusual performance. Another plus is a wide color palette.
Overbed Table (Bed Tray). Interior Design to Fit
Design of breakfast tables in bed depends on the preferences of the owners, as well as the stylistic direction of the bedroom, where actually the table will "serve":
Noble classics. It is laconic, a little massive table of oak or pine; colors are closer to nature, most often chocolate, saturated brown; minimum ornaments, only the sides can be figured or carved.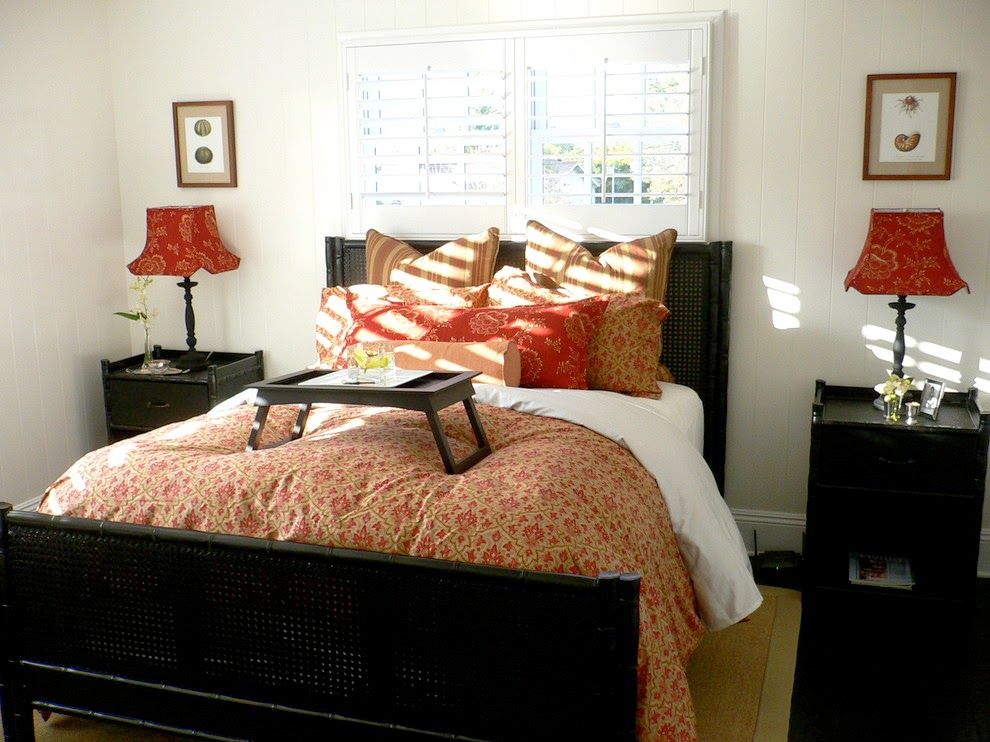 Minimalism lacks decorative details, the tabletop is wooden or glass; except that the straightness and severity of the lines, it can be diluted with an elegant curve of the legs or interesting unusual crossbeams.
French Provence: light shades and maple tree; the figure on the table top is made in the technique of decoupage; the sides are in a rustic style, somewhat rough, imitating untreated wood.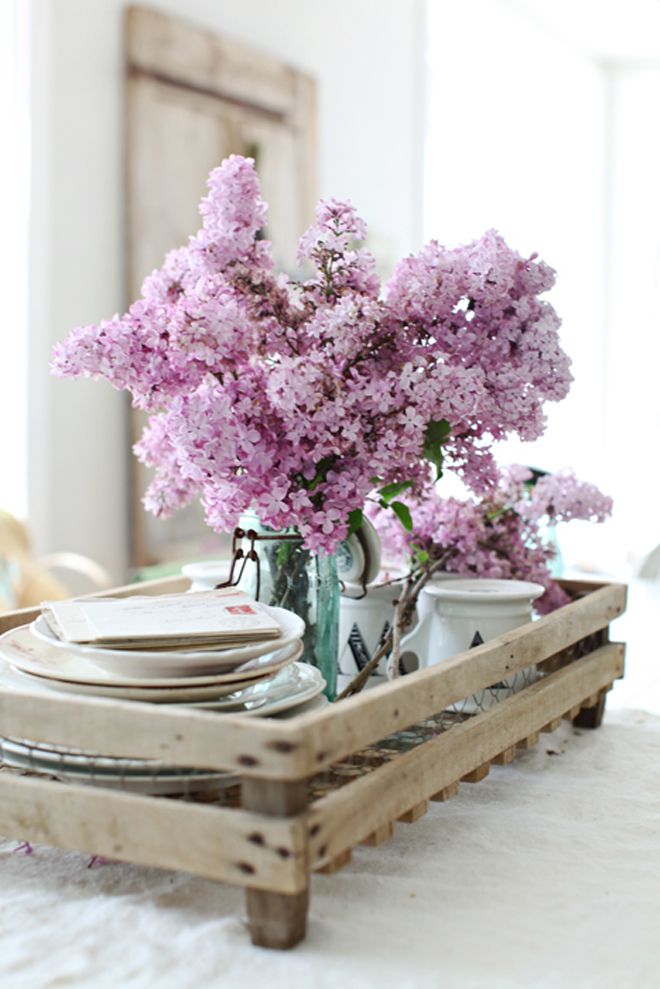 Versatility and Use Cases
A mini breakfast table is a practical, versatile thing that can be used not only in the bedroom:
A picnic table is an excellent option for outdoor recreation, summer cottage, thanks to its compact size, lightweight and folding legs. One has only to recall how many inconveniences and time costs it delivers to search for an even surface so that disposable plastic cups do not overturn. On a flat, stable table surface, it's comfortable to cook and serve.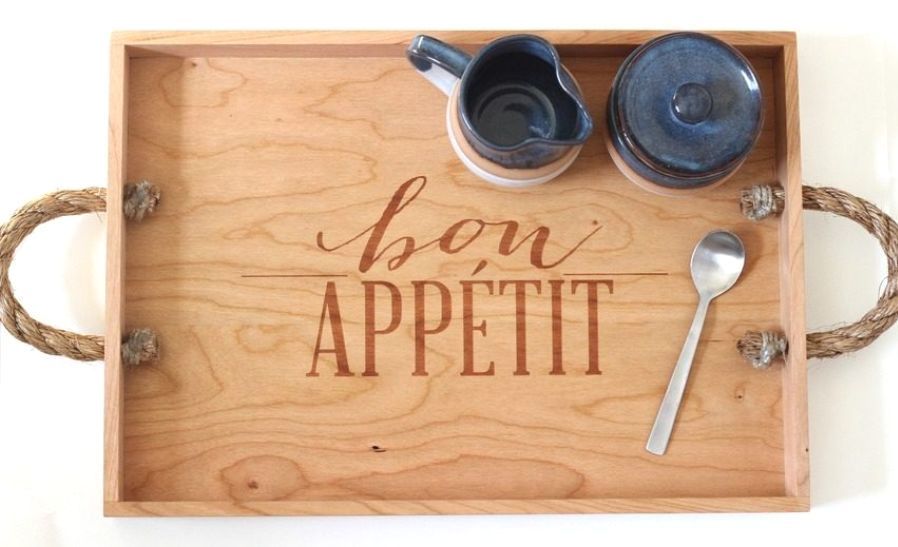 Table for business purposes – solves the dilemma when you need to cook something urgently, but you do not want to miss an interesting plot of the film or your favorite TV show. Now sitting on the couch and putting the table on your knees, you can at least make preparatory work, for example, to clean and cut vegetables.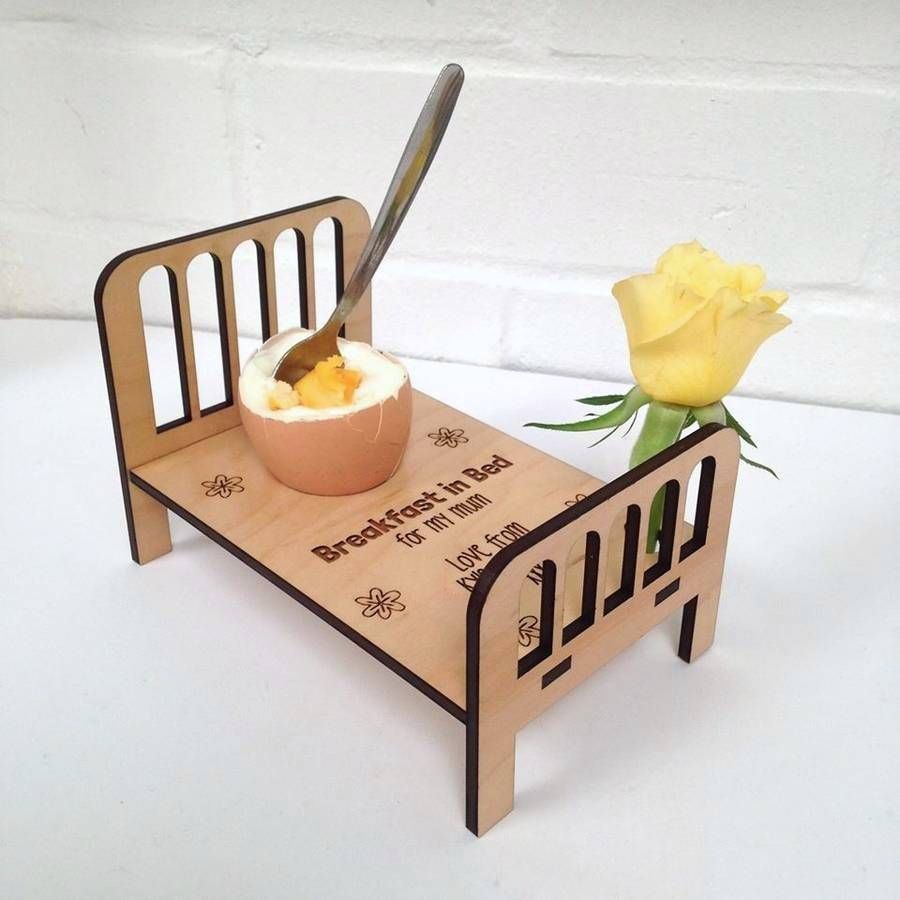 Platform as a stand for table games is another great idea for its use. Now you can play with your child without getting out of bed, as well as collect fascinating puzzles. Thanks to the rather high boards, no component of the picture is lost.