Self-leveling floor for the house is a modern form of screed on the basis of self-leveling mixture. The main feature is its minimum thickness of 3.5 mm.
Self-leveling floors divide into two types:
Preparatory screed for subsequent finishing: with laminate, parquet, linoleum, etc.
Finish covering. It is ready-made flooring, includes a 3D drawing or coloring.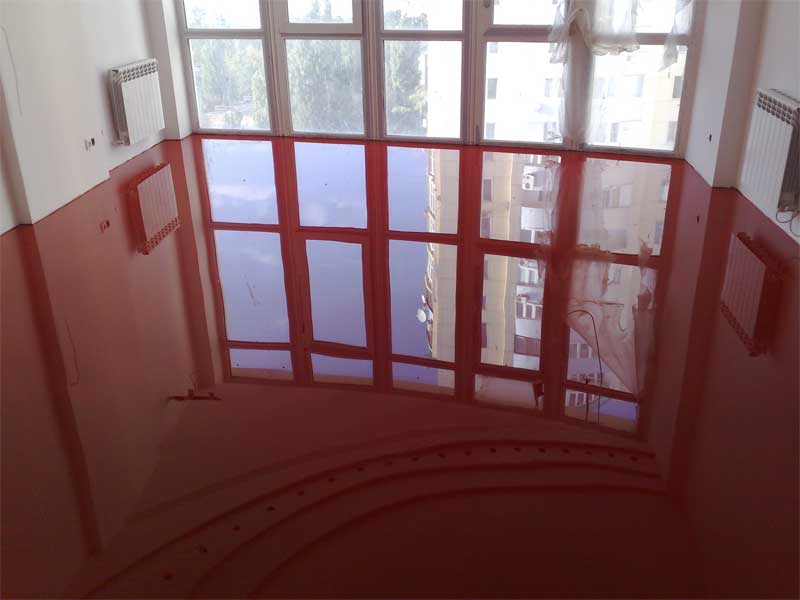 Self-leveling floor for the house: the main types
On the basis of polymeric compounds (Polymer);
Based on cement;
Special self-leveling floors (industrial ones for extreme loads).
Regular apartments and offices, as well as industrial and specialized facilities can be covered with self-leveling floor by far. Therefore, the material should be selected depending on the load.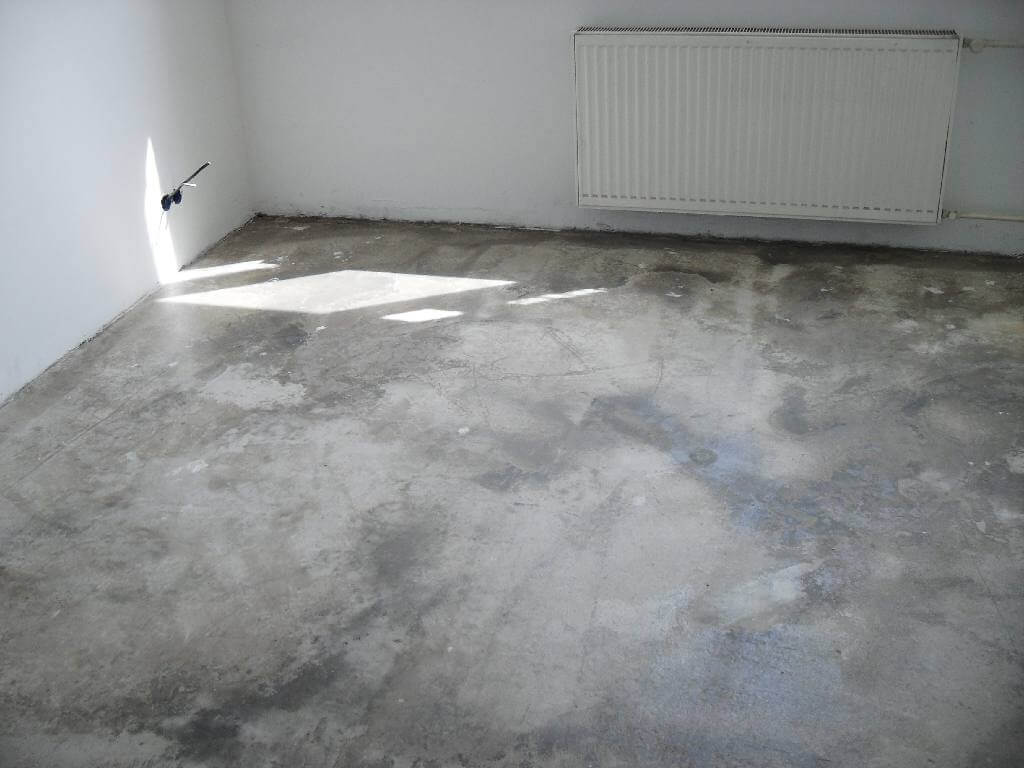 Preparatory work before filling
First of all, clean off old paint from the floor, doors and baseboards in the room.
Clear the floor surface using a wire brush: glue, brittle concrete, loose paint must be removed. Clean out any dirt from cracks, make them "exposed".
It is necessary to check the levelness of the floor with a long level. Clearance between the floor and the stern should not overcome 3 mm.
Mark the future floor line on the walls and remove the plaster 25mm above this level.
Vacuuming floors, clearing the dust and degreasing using detergent.
Carefully puttying deep cracks and crevices of the adhesive or mortar.
If the slope of the floor level is more than 30 mm, align floors using mortar or special compounds for such thickness. Most noteworthy that you may use self-leveling floors and sand in the ratio 1: 1 for best result.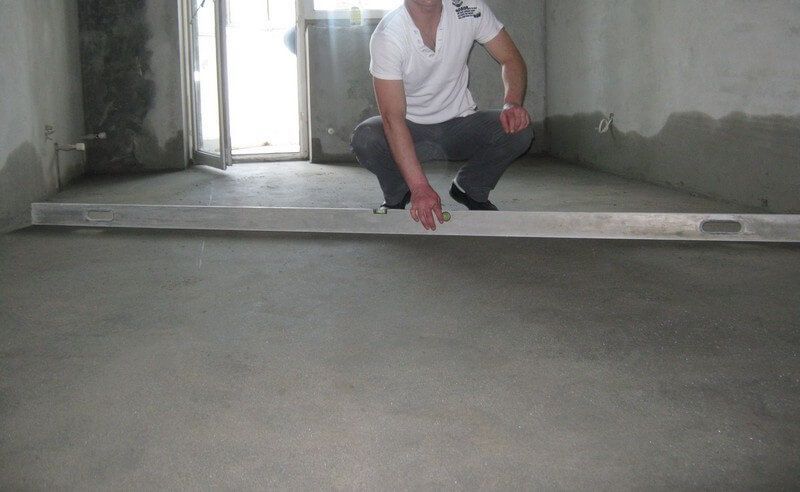 Direct pouring of self-leveling floor
The content of the package adds to water in the proportion indicated at the instructions. Mix with a drill equipped with a mixer nozzle until uniform condition without lumps. Leave the mixture for 3 minutes and mix again.
Apply the solution immediately, as the interval between successive pouring should not exceed more than 15 minutes, so it is advisable to work with a partner.
Start with the wall remote from the entrance, pour a solution of 40 cm strips parallel to the wall. Distribute the solution uniformly by a needle roller and a T-shaped "squeegee".
Continue to fill until full coverage of the surface to avoid drops and seams.
Avoid sunlight, drafts, a sharp drop of temperature before the floor is completely dry. Moderate load is admissible in 1-2 days. Finally, you can try your floor heating system in action after 7 days with smooth transitions up to the 3-5 degrees during a few days.