There is no need to reiterate the mantra about the paramount kitchen functionality importance. Undoubtedly, the convenience ща using your cooking space would affect all your lifestyle. The kitchen is the most functional room full of appliances and useful modern elements that make our life better. So, why should we sacrifice modern progress and devoid ourselves from using the coziest things? Many people are just unaware of the existence of some useful items that can drastically change your experience of cooking. We are trying to cover the most trendy and needful of them in this blog. Today, we are going to speak about step-up kitchen helper: a small foldable chair that can become a ladder as well as many other useful things to facilitate your cooking process.
Inscribing Step-Up Kitchen Helper into the Kitchen Design
When choosing any new element of our home, we, first of all, looking to the design applicability within the kitchen space. The majority of buyers are looking primarily at the outward appeal and relevance of the newcomer. So, is it possible to find the styled step-up kitchen helpers that will improve the interior design? Of course, the answer is yes.
With the modern approach to manufacturing and designing of furniture, we are at the time when it is real to find the piece of furniture that can correspond to any design style you can imagine. The modern-looking structure above with two steps that can appear both as a ladder and seat that could be folded and the classic design on the photo below can prove it.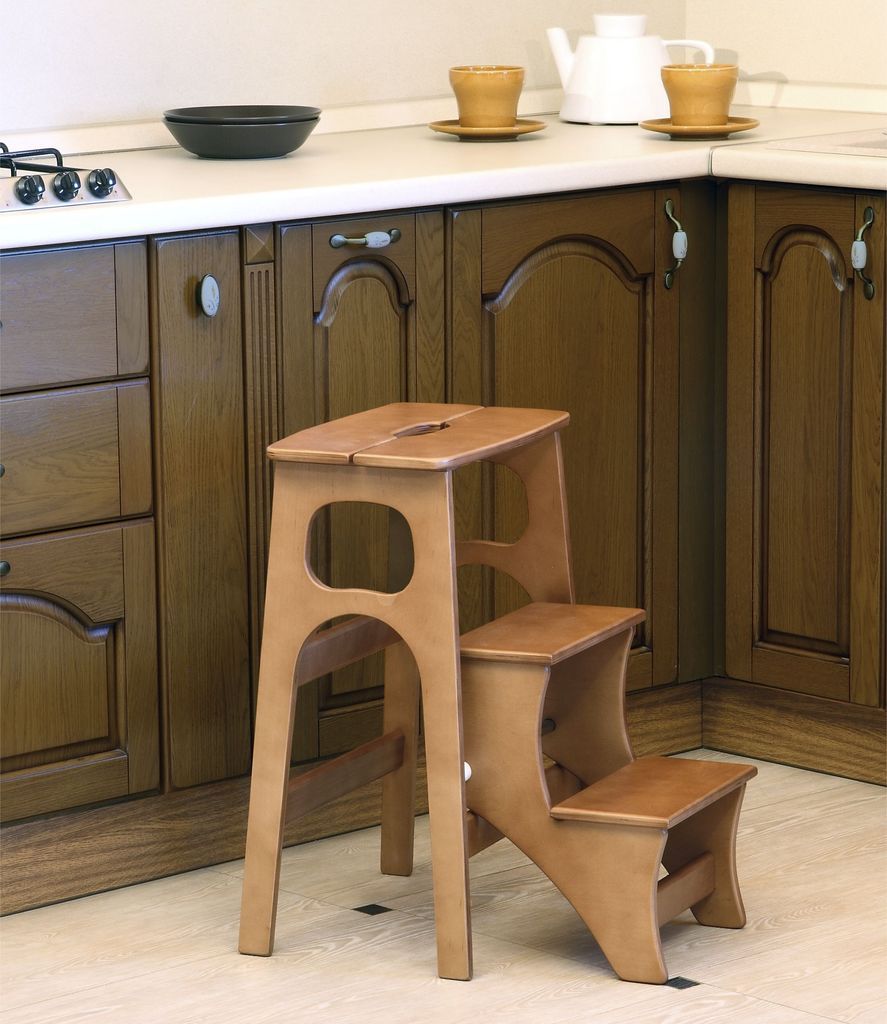 On the other hand, step-up kitchen helper can take its place as an auxiliary item (in the row with mop, rolling pin, tabouret, etc.) made in a common style and color with other small necessary items. Thus, it will be not only a functional but also a harmonical addition to the unique inner atmosphere.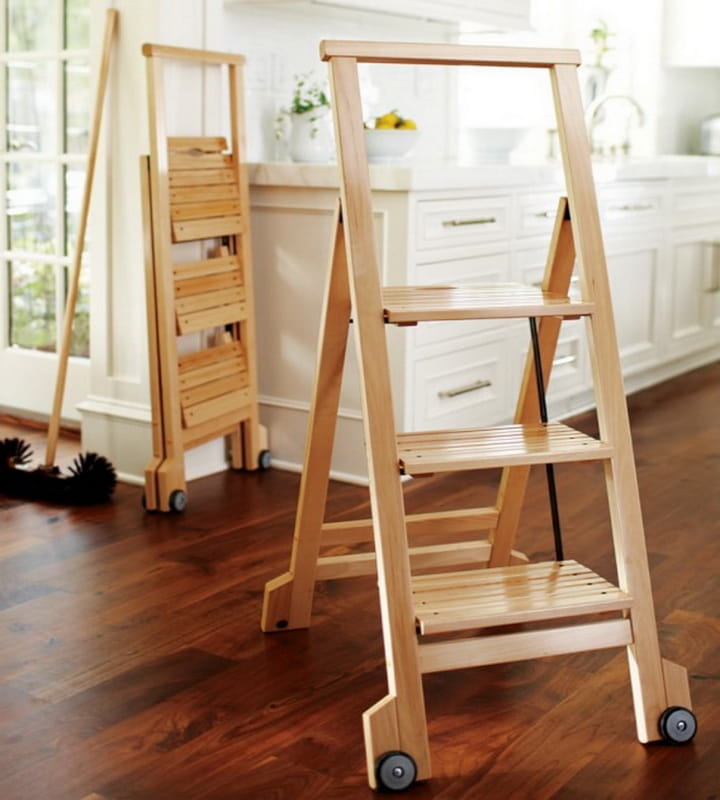 Function above Design
However, we should remember that kitchen helpers are aimed primarily to make your kitchen processes quicker and easier. So, in this part, we will speak more about the functional side of the step-up kitchen helper. And here it has a lot of advantages:
Space-saving design. The most important feature of the step-up helper is that it takes up a small amount of space and is easy to store.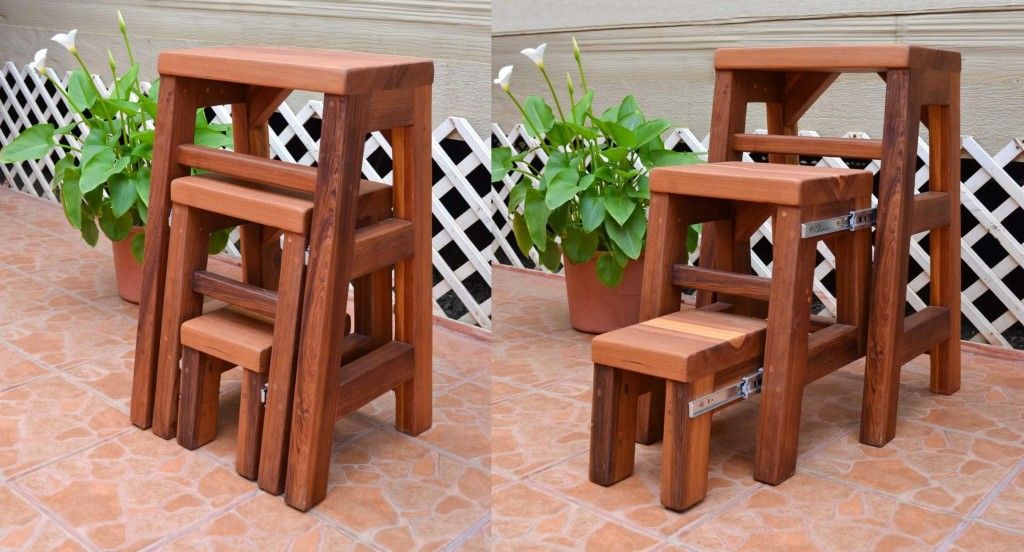 Multipurpose use. There is a lot of models that can boast of not only being a ladder or seat but can combine more roles. For example, it can turn a very convenient ironing board. How about that?
Nice seat or stand for babies. You can be sure about the safety of your baby when showing him or her something in the kitchen.