Main canons of Transitional style are combining colors, strict lines (which gives businesslike look to the interior) and bold forms. All these features come great with the master bedroom. That's why we can recommend looking more closely at this style when planning to renovate your sleeping place. If you are a creative and risky nature, such a choice would be more than justified. Below we'll meet some design masterpieces where the mix of styles for unique atmosphere of transitional master bedroom makes a big difference comparing to many traditional styles.
Large Windows are Prime Cause
Natural light is one of the most important things when it comes to healthy and full awakening. Not to mention that it is also one of the paramount factors that define the success of the overall design. Light rooms perceive bigger, they lift up the mood and fulfill with energy. This is completely psychological effect. Transitional style bedroom is no exception. You can combine many colors and forms within the room but try to left the ceiling white and provide as much natural light as possible.
On the contrary, a large panoramic window requires proper blackout curtains in order to provide quality relaxation to you and prevent outsider unwanted gleams to permeate your room. However, if your house stands at the separate plot and you have rather high fence, the simple tulle would be enough.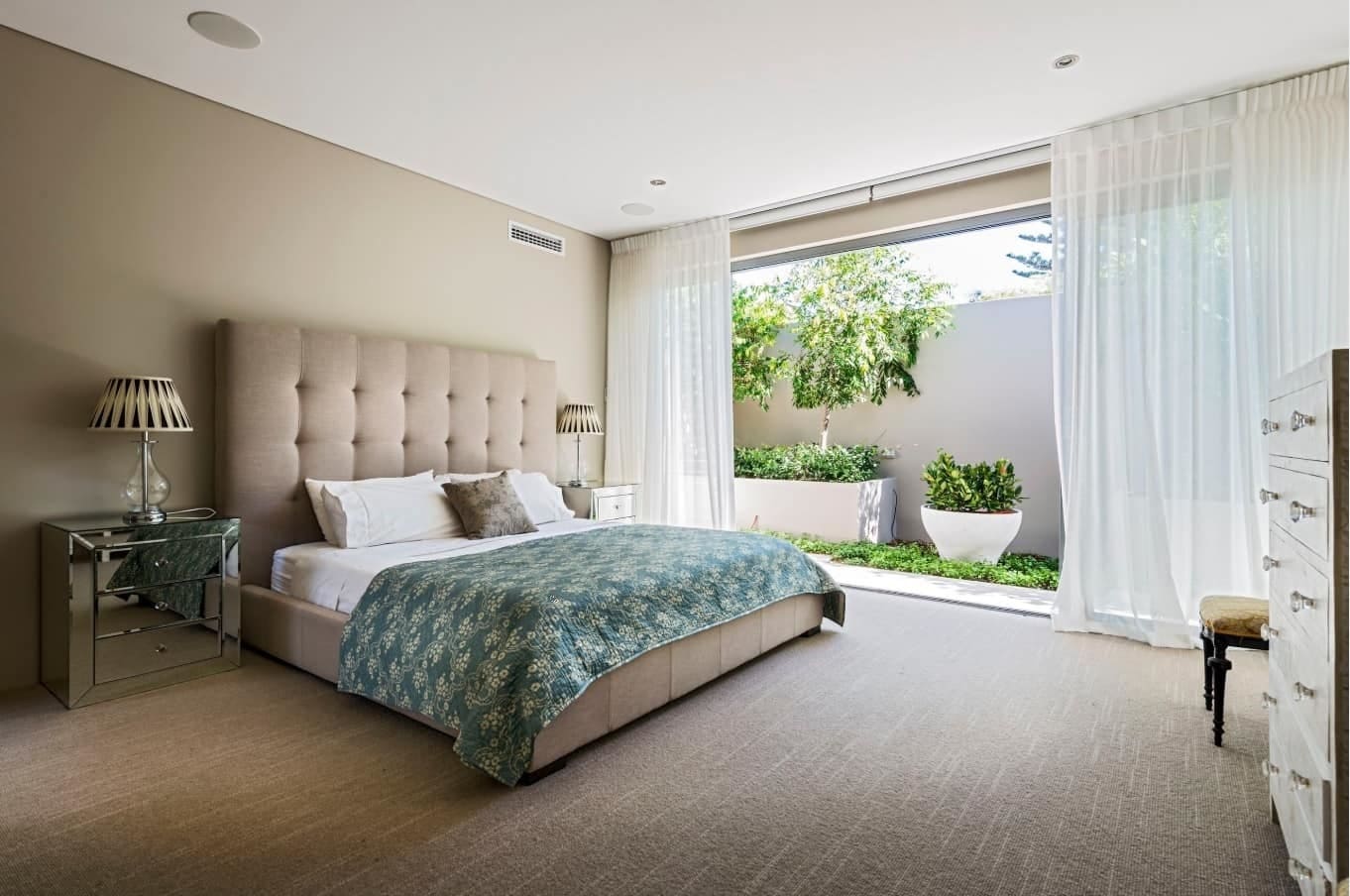 Can be Transitional Master Bedroom Small?
Many people might be interested in the possibility to decorate the small master bedroom in accordance with this exquisite style. It's just because not everyone can boast with large amount of available living space even in the house. However, this is quite possible. Ultimately, there is no gain to decorate or renovate only large bedrooms. It is not so hard. On the contrary, making the small room looking great and follow basic principles of the style is real art.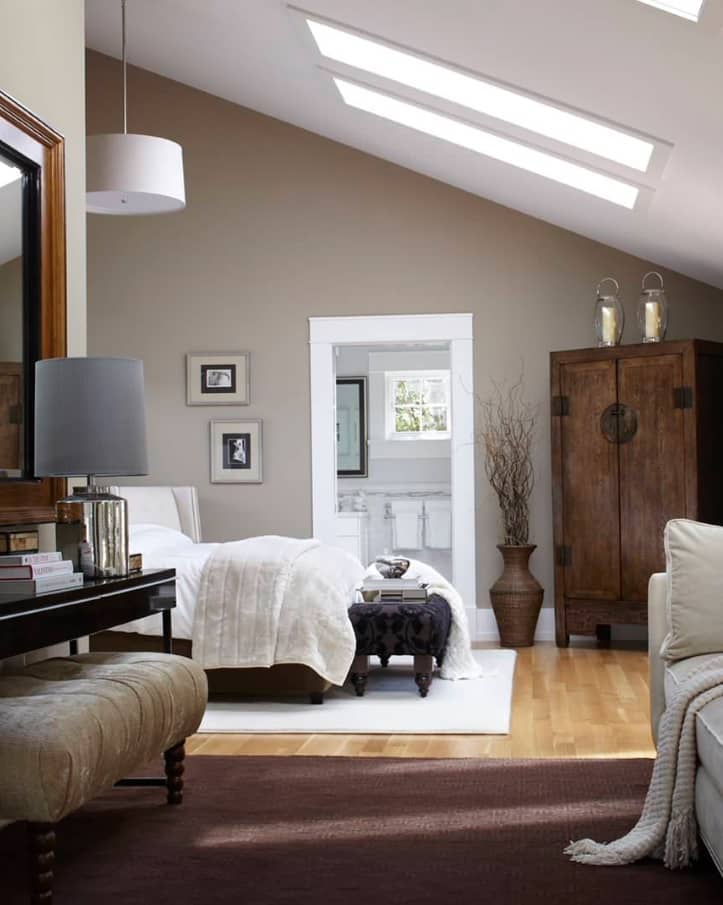 A little bit of Vintage and Shabby Chic interior but with the firm presence of simple clear lines that give out the Transitional style.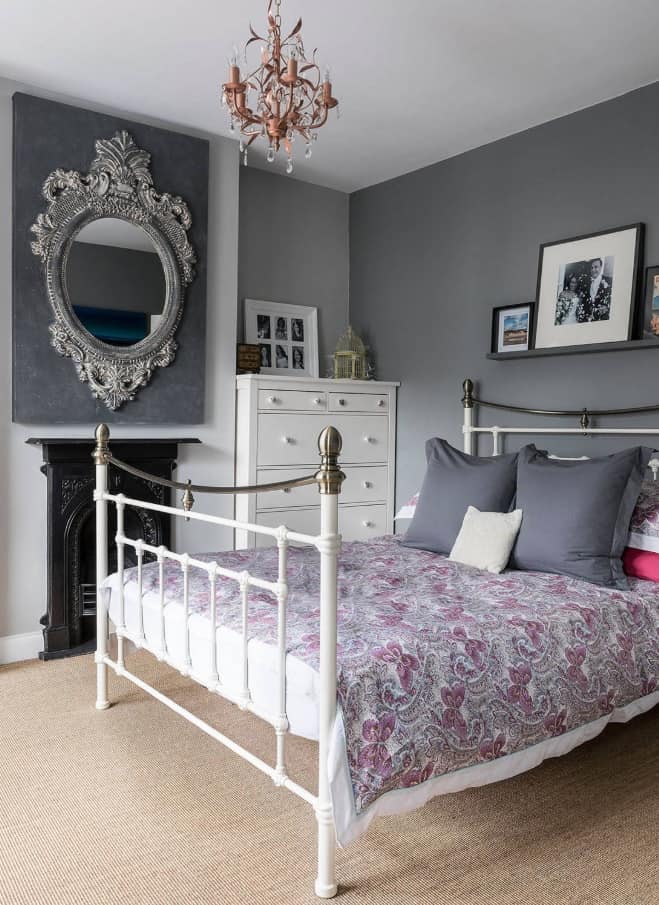 Yet another successful example of the bedroom combined with the bathroom. The photo below resembles of Fusion style but without too many colorful accents. Such casual direction of the interior augmented with floral decoration reveals the subtle ensemble that makes up the style.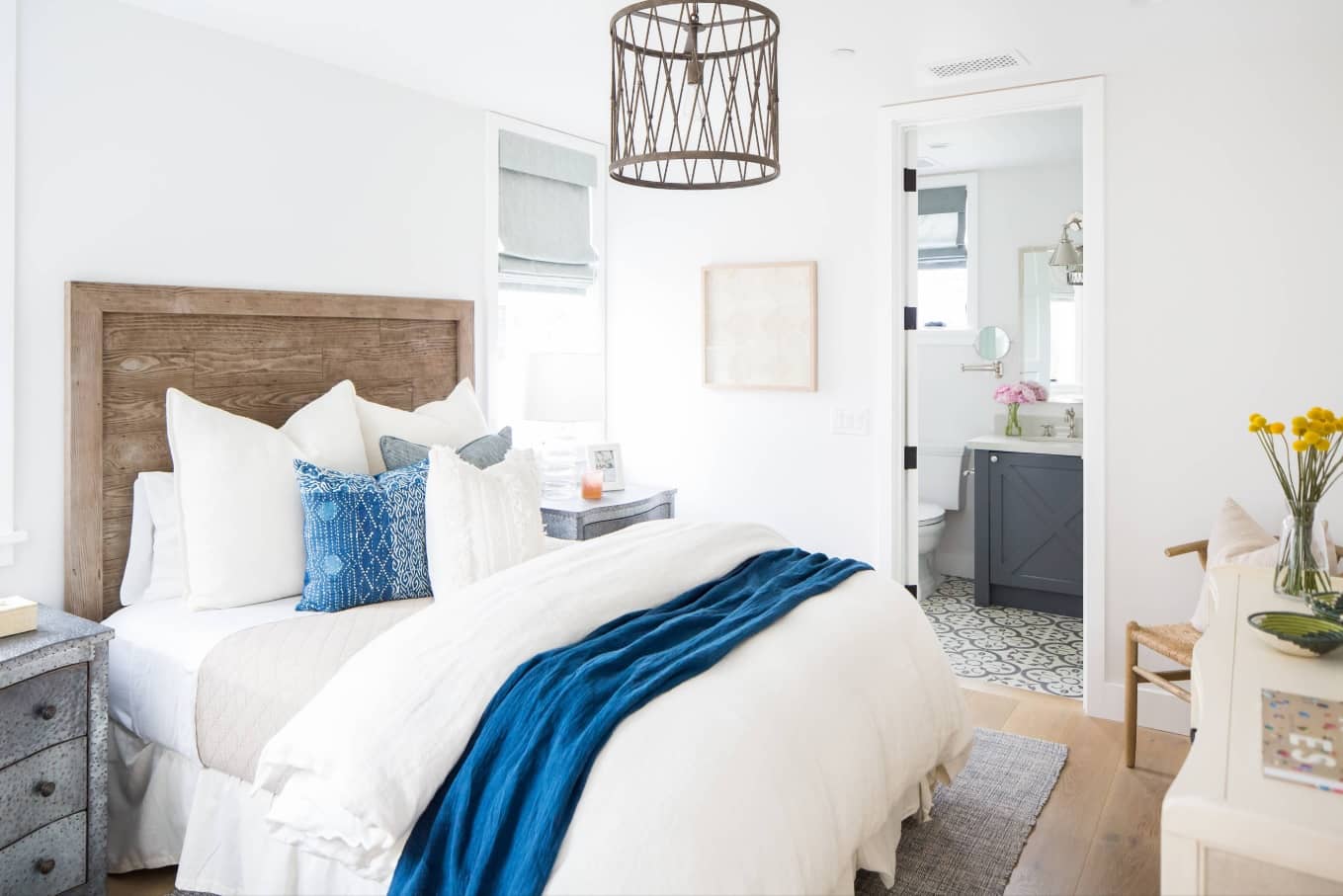 In the end, we can repeat what is so special about the Transitional style in your master bedroom once more:
support for plenty of natural light in the room and light colors for walls;
simple forms and lines that don't require sophistication in decor and finishing;
if desired, you can add vintage retro things to the interior.