For years, designing a swimming pool involved drawing using a ruler, drafting stencils with different geometric shapes, pool-shape templates, and colored pencils. Veteran pool designers are well-versed in these techniques and are able to make appealing and detailed project plans for clients to review.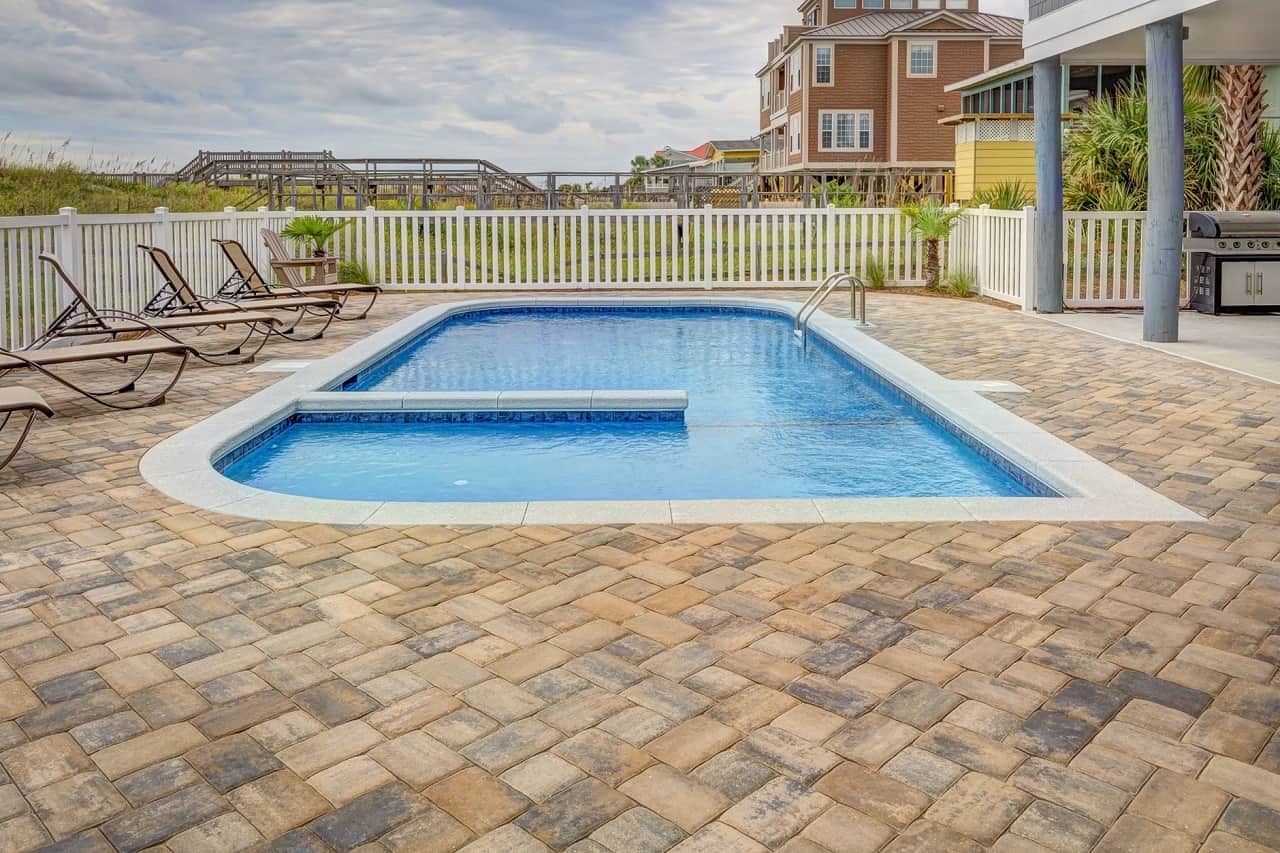 https://www.pexels.com/photo/architecture-bridge-chairs-design-261410/
There are cases where designers depend on traditional illustrations since they can quickly give clients representations of their pool. Nevertheless, the modern design trend is more and more likely to rely on technology to create new and innovative pool designs. Today, more pool specialists use advanced 3D pool design software to show their clients exactly how their new pool will look.
Below are some advantages of using this approach.
1.   Ease of creation and evaluation of free-form concepts
3D pool design software normally contains templates of commonly used shapes like circles, rectangles, and kidney shapes. Designers can utilize these traditional shapes and alter them to coincide with your preferences or handle any obstacles related to your pool or yard. The software program also enables you to see numerous variations on one concept. This allows their clients to decide which option is most appropriate for their home and style preferences.
2.   Presence of personalized, "moving" designs
The ability to perceive a 3D model of the pool gives the client a one-of-a-kind visual experience that aids them in understanding the numerous details of the appearance of the pool. The software also provides motion to any pool design and the video feature has the ability to simulate sound through different water features.
The video feature provides a more detailed and richer experience than the traditional pen-and-paper approach, which allows the client to have a better feel of the whole plan.
3.   Perceive a better visual replica of the pool and yard
The virtual tour feature of the software program enables a client to look at their new yard and pool makeover from different perspectives and angles. The whole plan can be observed from the upstairs balcony, the pool deck, or overhead. The 3D pool design software also permits a look at the internal structure of the new swimming pool.
The software also allows the pool and the entire deck to be depicted at different times of the day. The sun's position can be approximated every hour and this capacity means that the backyard scenery can be viewed during sunset, at sunrise and in the evening. Various color combinations of LED lighting can be tried to determine how these will appear under the night sky.
4.   Design alternatives can be reviewed conveniently
A makeover of the backyard and pool serves as a supplementary feature and investment for every home. It is most recommended to try diverse potential features, alternatives, and design concepts. This goes as well for possible choices of materials to use. For the perimeter coping, patio covers, interior finish, and deck, clients can go for various options and colors that will be the best complement to their home and landscaping.
Additional features can also be tested through the 3D pool design software to determine their manner of integration. This is because trying out creative inspirations and possible features and making on-the-spot alterations can allow the pool designer to save more time on future edits to the design. The software program will allow the client to review these alternatives and make informed decisions regarding the design of their pool area.
The use of 3D pool design software allows the designer to demonstrate a detailed and appealing virtual reality representation of the client's new pool. The software also aims to illustrate how different features function cohesively in the overall design. For anyone planning to build or remodel a pool, consulting with pool builders is a great first step, since they also provide digital pool design presentations, which will help illustrate how the pool and deck will look when completed.