Self-leveling floor is called a seamless polymeric coating used to alignment and protection of the floor base which has high performance qualities. Self-leveling floors can be used in residential and industrial premises. Their main purpose is giving the surface characteristic of higher mechanical strength, chemical resistance, heat resistance, water vapor permeability and others.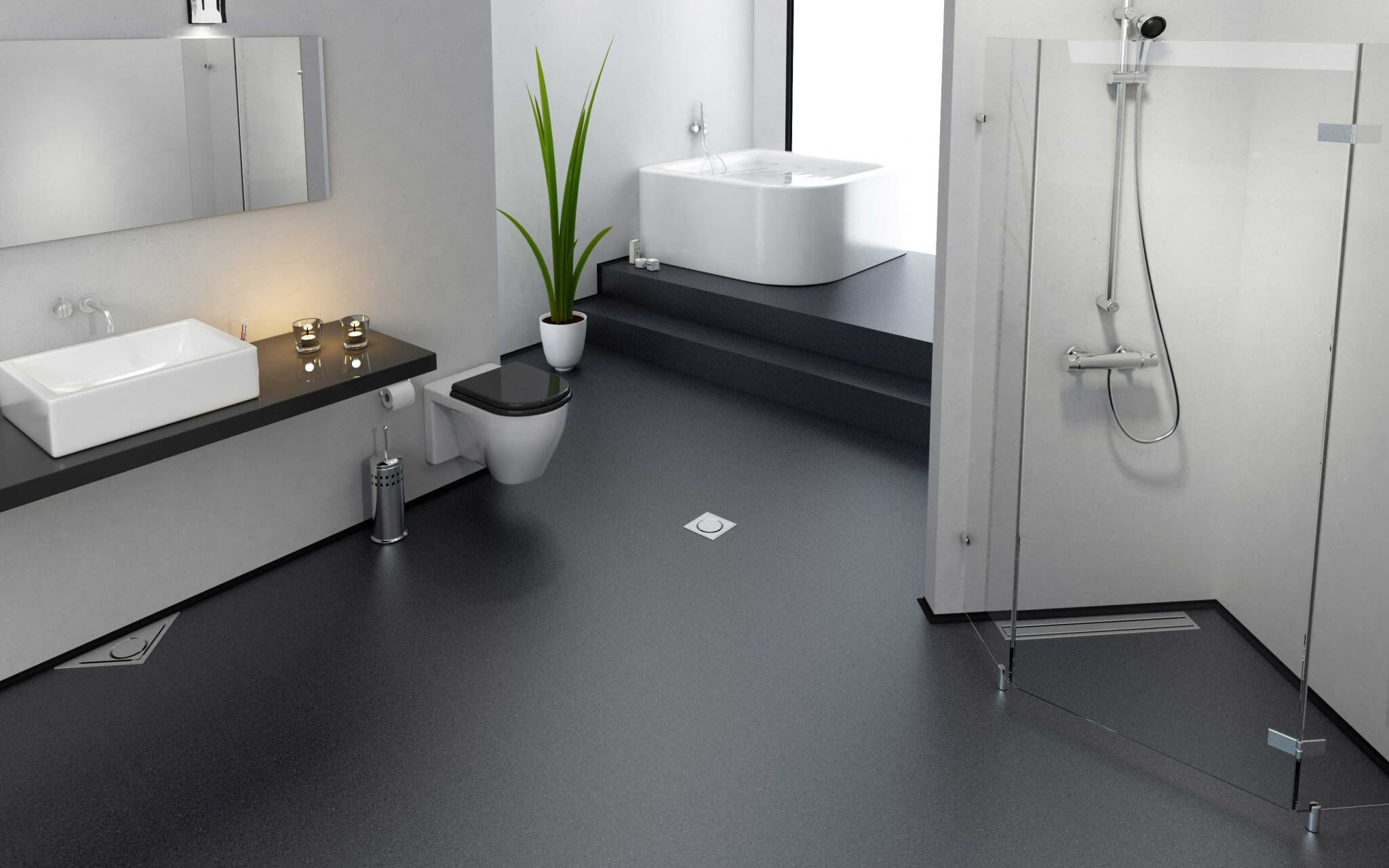 Types of self-leveling floors for your house, office or apartment
Depending on the thickness and purpose, self-leveling floors are divided into:


thin-layer (up to 5 mm) – used for dedusting, impregnation and protection of concrete and cementitious substrates;
permeable (up to 6 mm) – such floors consist of water epoxy materials giving special strength, resistance to water vapor permeability and capillary moisture resistance to the coating;
Special (up to 10 mm) – giving the unique performance properties (electrical conductivity, electrical insulation, chemical resistance, etc.) to the surface;
Universal (up to 15 mm) – used for concrete floors leveling and their protection against aggressive environmental influences;
Decorative (10 mm) – self-leveling floors with improved decorative and performance qualities.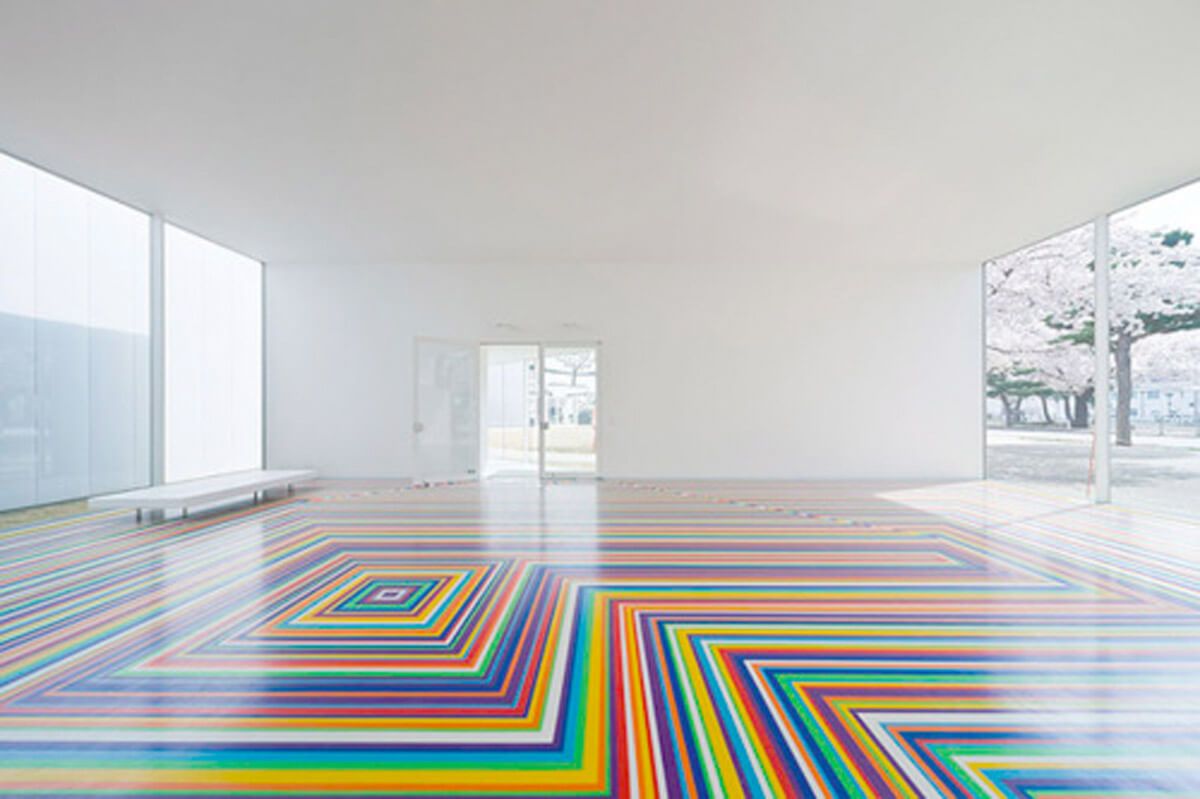 Types of self-leveling floor by composition
polyurethane;
epoxy;
methyl methacrylate;
cement and acrylic.
The first type is the most suitable to be applied in residential premises. The following three types of coatings have been used to create a floor in industrial premises and on high passable area.
Industrial self-leveling floors
Undoubtedly, self-leveling floors have a huge advantage over concrete ones. Concrete floors exposed to chemical attack, have low frost resistance, durability, resistance to temperature changes and vibration. Moreover, concrete floors have an increased dust separation.
Self-leveling floors for industrial premises have a special resistance to aggressive media.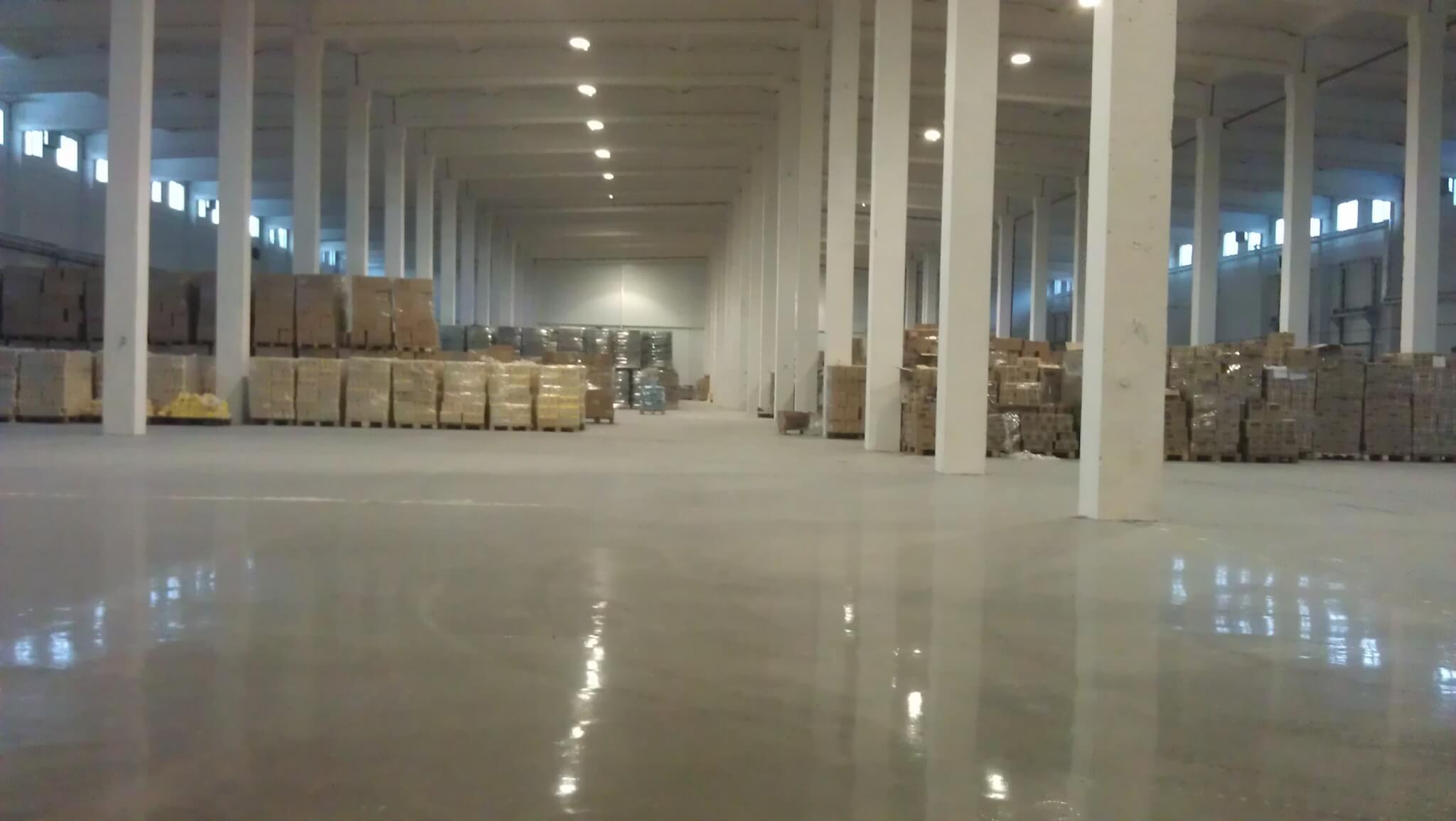 Epoxy self-leveling floors are resistant to the effects of chemical and mechanical factors. Such floors are recommended for use in enclosed spaces with high humidity conditions and special requirements of hygiene.
A special role in the industry, as well as in the construction, plays anti-static floors, allowing maximum security to the premises against fire. They have one more unquestionable advantage – such coatings are dust-free, that render an additional beneficial effect on the health of the company's employees.
Methyl methacrylate self-leveling floors are less popular because of their high standards for compliance with stacking technology. Furthermore, they have a pungent odor remaining for some time after the polymerization.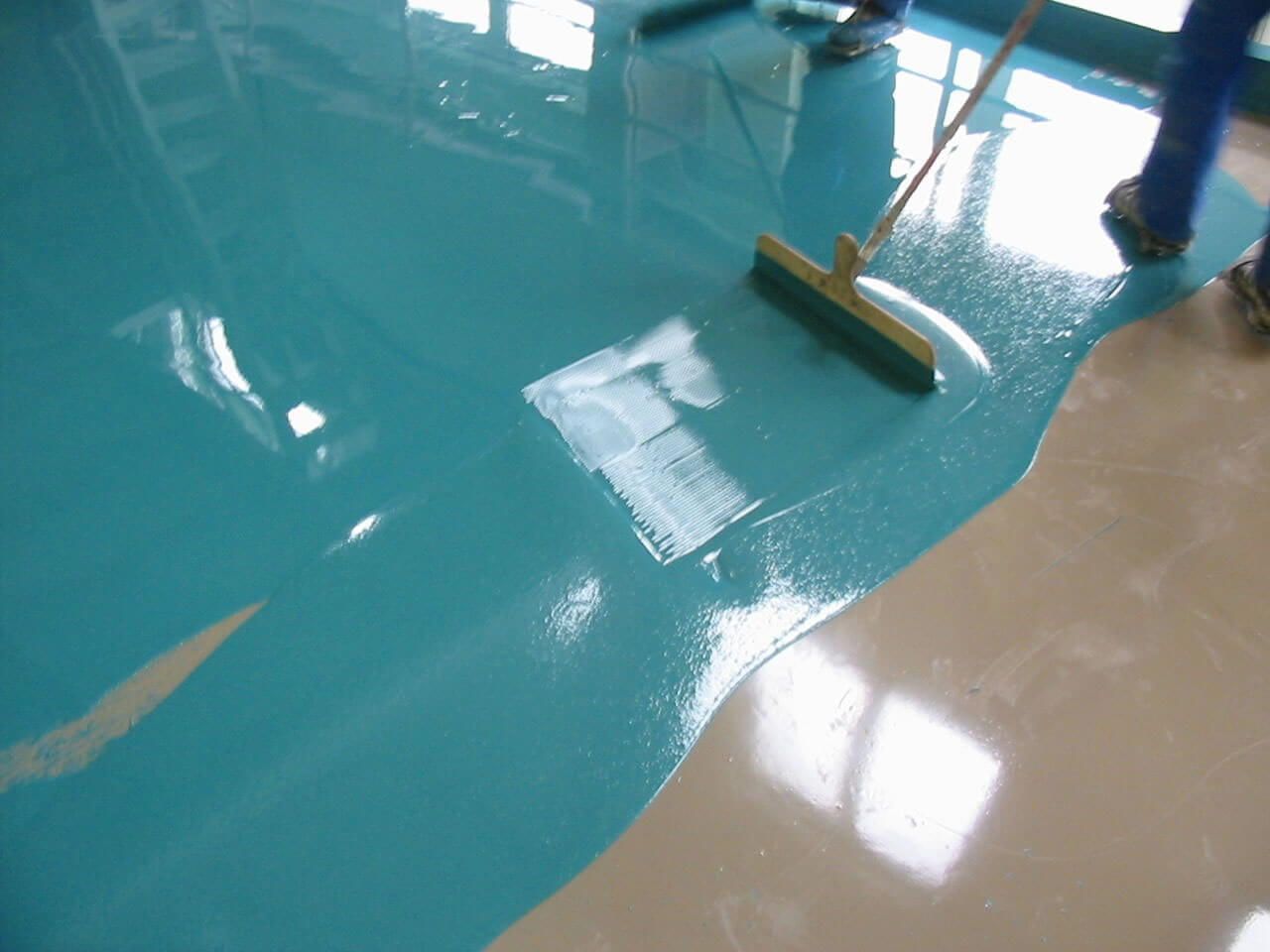 Cement-acrylic self-leveling floors are based on the dry construction mixtures. They are easy to install, dry quickly and have a high wear resistance.
Self-leveling floors in apartment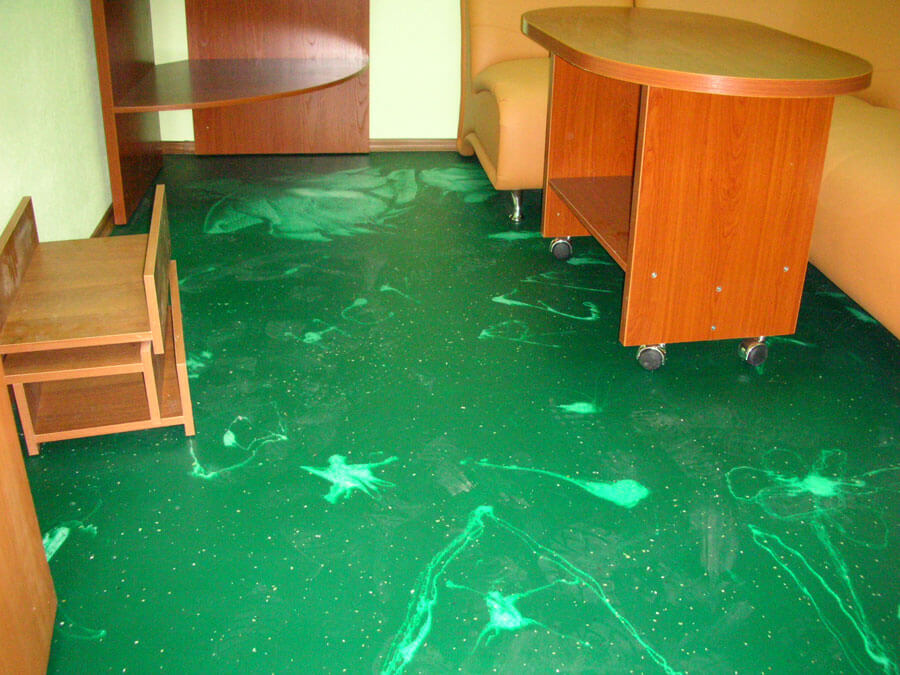 Self-leveling floors in residential areas have certain advantages over other coatings:
a high level of wear resistance;
mechanical stability;
durability;
dust-free;
seamlessness;
hygiene;
fire safety;
aesthetics;
health safety.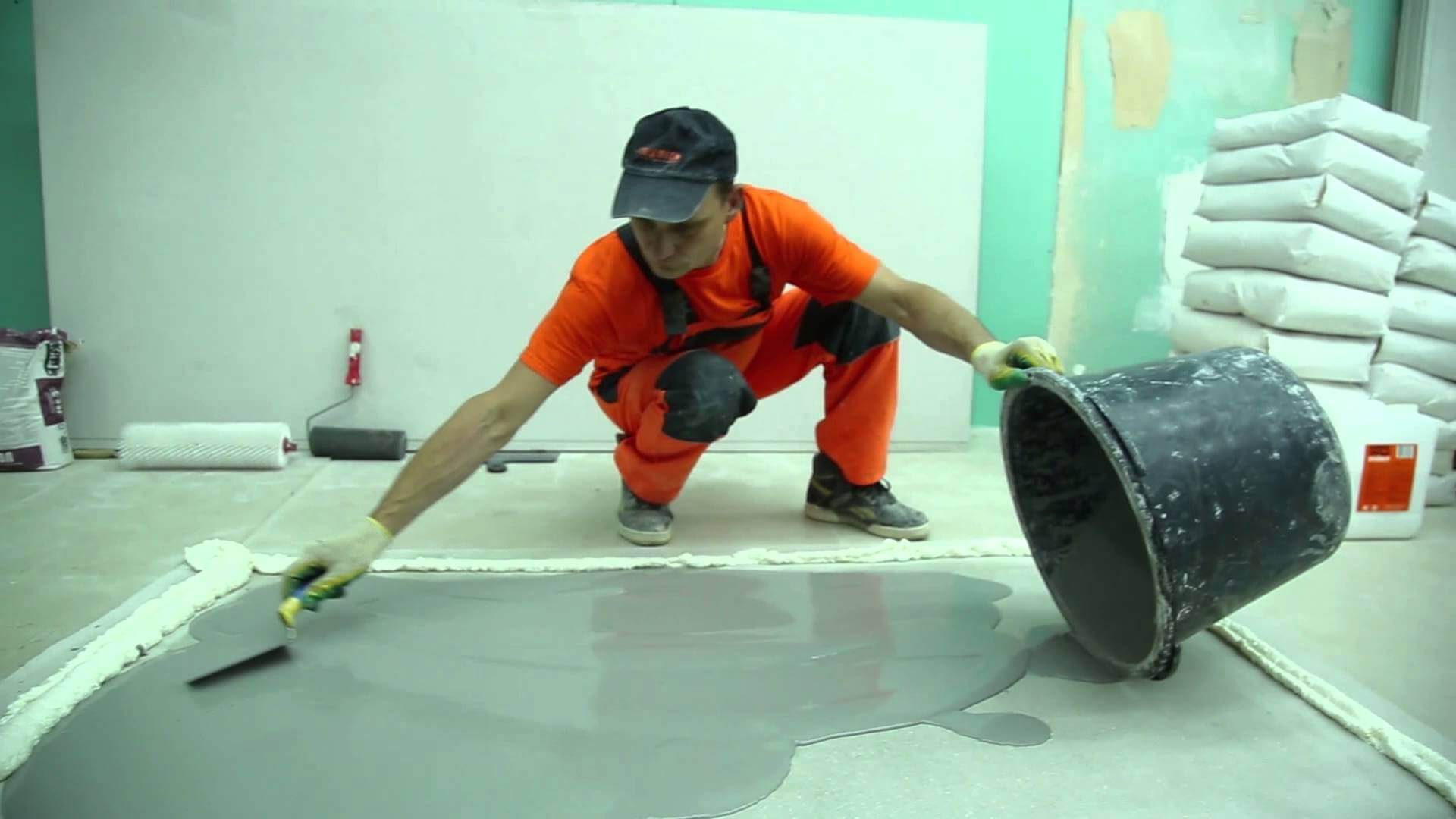 Three-dimensional images on the floor, which allows performing a bright, unique interior room, have gained high popularity in recent years. Using special technology for laying 3D leveling floors in the apartment allows you to create the illusion of three-dimensional image when viewed from a certain angle. 3D self-leveling floors are not only very unusual and aesthetic, but also durable.