In today's article, we would like to find an answer to the question: "Which bathtub is better to choose?" A bathtub is one of the most important plumbing fixtures in a bathroom. And choosing a bathtub is not an easy task.
Contents
Today in the construction market there is a wide range of bathtubs for every taste. Therefore, when choosing bathtubs, it is necessary to establish which bathtub would be the best suit specifically for your apartment.
The very first bathrooms began to appear several millennia ago. And soon the cast iron became the main raw to make baths of. But plumbing manufacturers did not dwell only on such material, and over time new ones appeared, such as steel, acrylic and much more. Bathrooms may vary in price, shape, size, quality, color, manufacturers, as well as in the material from which they are made.
Which Bathtub is Better to Choose: What's on the Market?
The most widespread shapes of the bathrooms are round, square, oval or triangular. Also, bathtubs may differ in their design. There are bathrooms for two, baths with handles, with ladders. You can choose a bathroom of any color, or paint it to order. Standard bathtubs turn white.
When buying a bathtub, first of all, you need to pay attention to its dimensions, because it should fit well into the room.
When buying plumbing, it is best to choose a bathtub, toilet bowl and sink from the same manufacturer, then they will look very harmonious and will not vary in color. If the drain fittings are not included in the kit, then you need to immediately buy a bathtub and siphon at the same time, so that in the future there would be no problems with installation.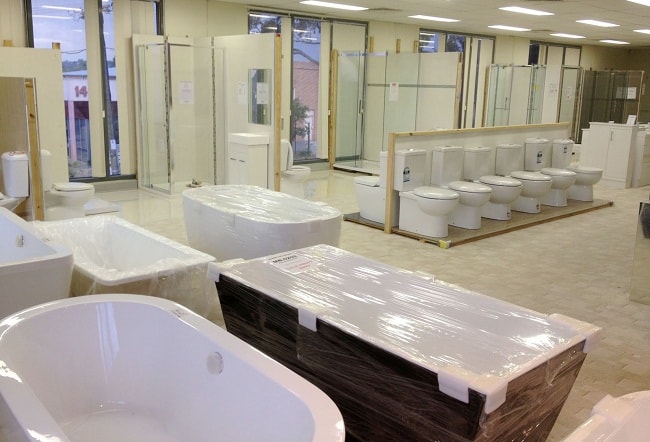 Before buying a bath with an enameled surface, you need to look thoroughly at the evenness and integrity of the coating. Enamel in no case should be wavy, rough, especially since there should not be any cracks on it. Enamel color should be shiny. Deficiencies in enamel are very clearly visible on white plumbing.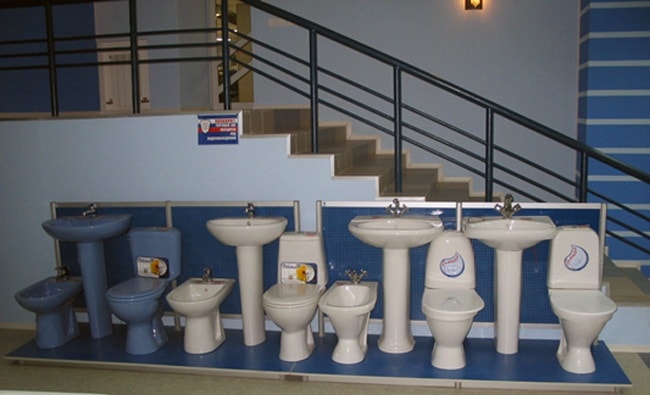 Before you install a bathtub you need to carefully plan space. There are generally accepted standards that you must adhere to. Approximately 90 cm of the free surface should be kept in front of the bath. After the room is planned, you can determine the design and model of the bathtub. In any case, for any room, you can choose your own bath, no matter what size it is. Now let's look at which bathtubs exist on the market and which bathtub is better to choose.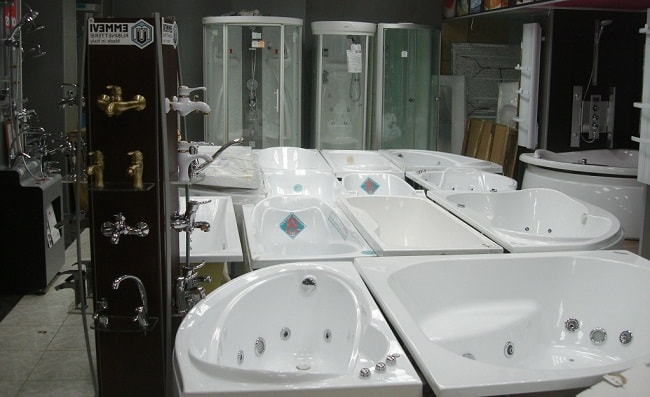 Bathtubs are usually of 3 types:
Whirlpool Baths
Recently, hot tubs have become increasingly popular. They are sometimes called a jacuzzi, although a Jacuzzi is only one of the manufacturers.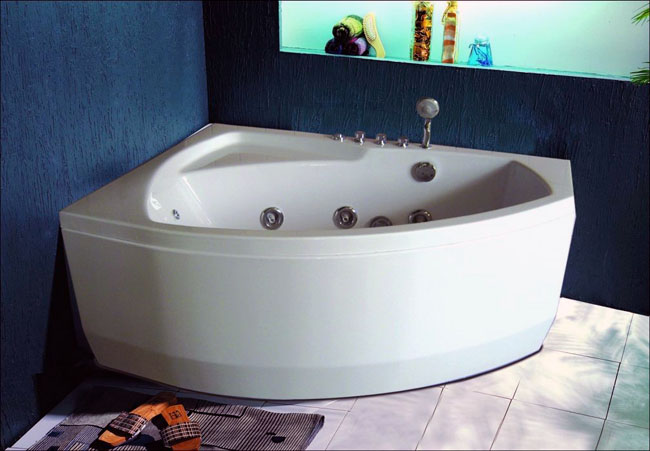 A bathtub with a hydromassage is a wonderful invention in which the form, modes, and functions merge into a single whole.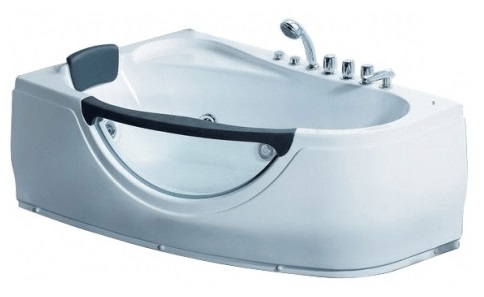 This bathtub provides a special therapeutic effect, improves blood circulation, activates the heart, increases the tone of the body and a feeling of comfort, and all this can be obtained at home after a hard working day.
Hydromassage is an indispensable remedy for relieving fatigue, pain in the muscles and spine. In addition, such baths will help to lose weight. At home, with the help of such a bath, it is possible to prevent colds and increase immunity.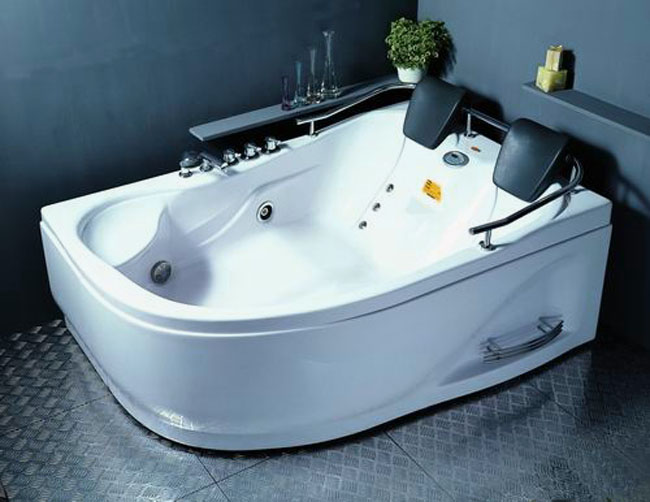 The function of air massage with the help of thousands of air bubbles boiling in water makes a light massage of the body, charging it with strength. Hydromassage improves the functions of the adrenal glands, thyroid gland and genital glands. It is better to limit such a procedure to 20 minutes, while the temperature of the water should not be more than 38 degrees.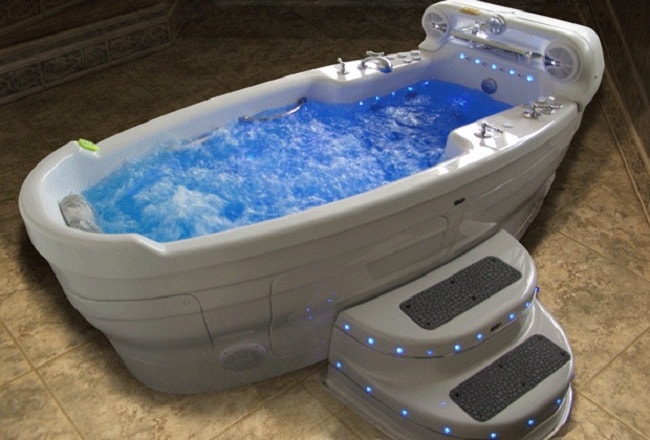 The newest models of whirlpool tubs now go at a high technical level. In order for the hydromassage bathtub to be stronger, it has a hidden metal frame. It is also impossible to miss the unusual, convenient and stylish design of such bathtubs.
Cast Iron Bathtubs
Many of us prefer cast-iron bathtubs comparing to anything else even to this day. This is because the bathrooms of this material are very durable and reliable. Bathtubs were made only of such material in former the Soviet Union since it was plenty of cast iron, and there was no alternative to it.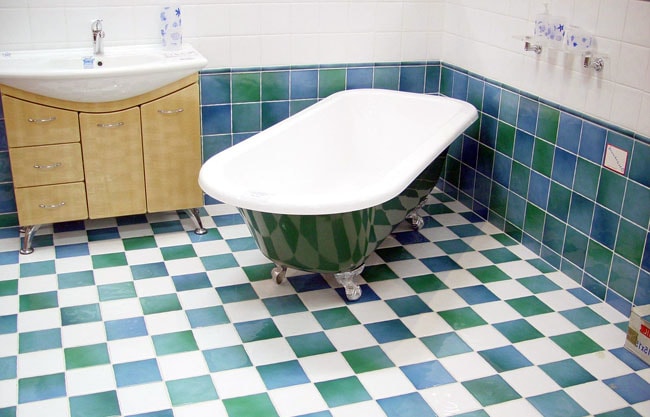 Cast iron is absolutely insusceptible to corrosion and is quite heavy. It is because of its heavyweight that the cast-iron bathtub should be always fixed only near the walls. Despite the ordinary, simplicity and uniformity of their look, bathtubs made of such material perfectly retain heat. We can meet bathtubs from cast iron even today.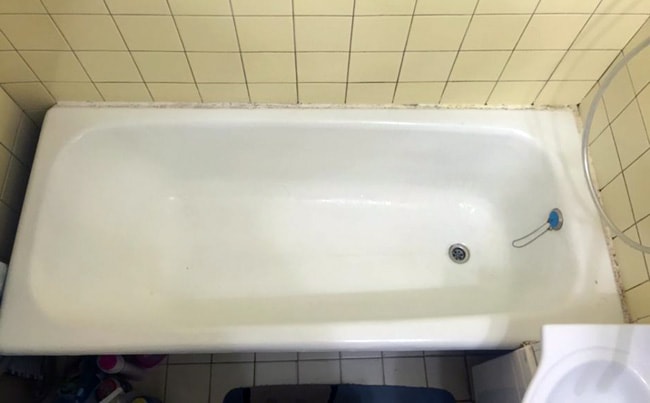 Imported European products are made of thinner cast iron, and they look more beautiful.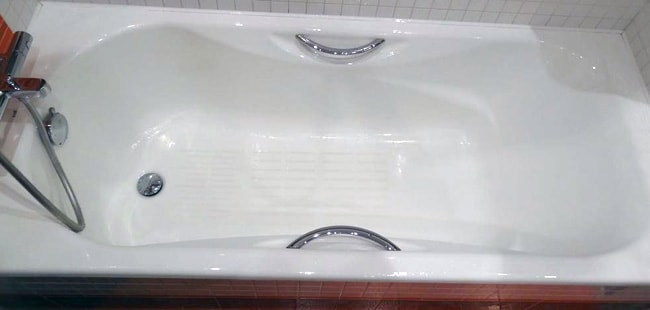 In addition, overseas bathtubs have a higher level of comfort. Many models have internal handles, recesses on the sides for bath accessories. Imported bathrooms weigh much less, up to about 120 kg and are mounted on lock-screw legs, which can even be adjusted in height.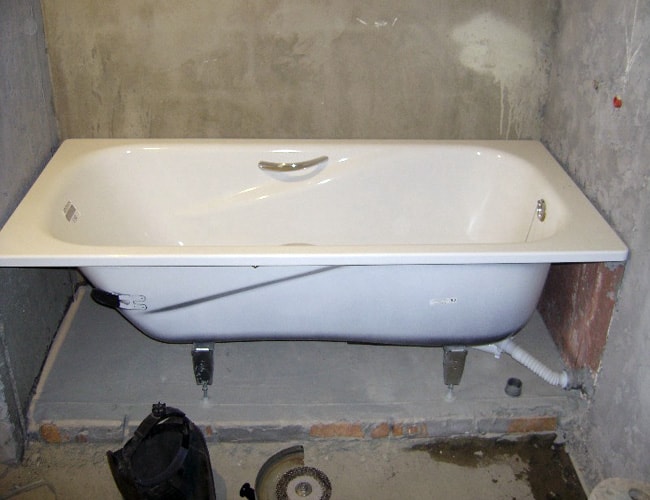 Steel Bathtubs
A modern replacement for cast iron is steel. Steel models of the same size with cast iron are many times less in weight and about 45% cheaper.
Such bathtubs can be installed in old houses where you can not produce large loads on the floors. Steel products are quite convenient and simple. Their weight is on average about 30 kg.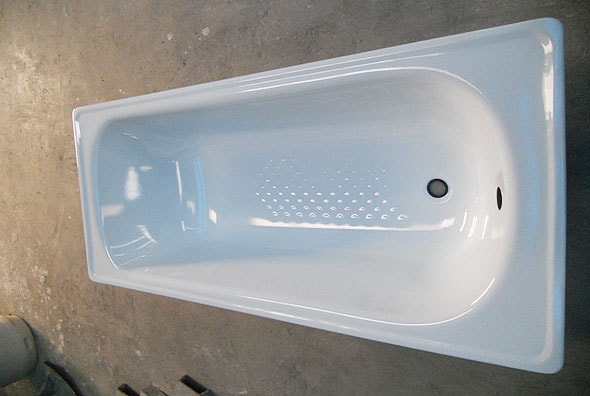 And the lifetime of the steel bath is quite long and constitutes about 15 years. Compared to cast iron, steel baths heat up faster. The cost of a steel bath depends on the thickness of the metal sheet.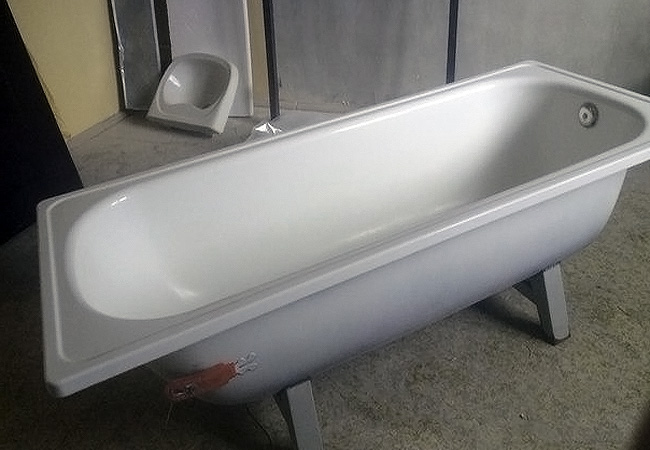 But such bathrooms have their drawbacks such as high noise (when filled with water they rattle very much, like a bucket or basin). To reduce this nuisance, steel bathtubs are equipped with legs and rubber gaskets. The quality and value of the steel bath depend on its working surface, that is, on the enamel coating.
Which Bathtub is Better to Choose: Acrylic Bathtubs
Such a name is not entirely accurate. Saying "acrylic bathtubs", we mean products made not of acrylic, but with the addition of polymethyl methacrylate resin – a synthetic polymer, which is usually classified as thermoplastics.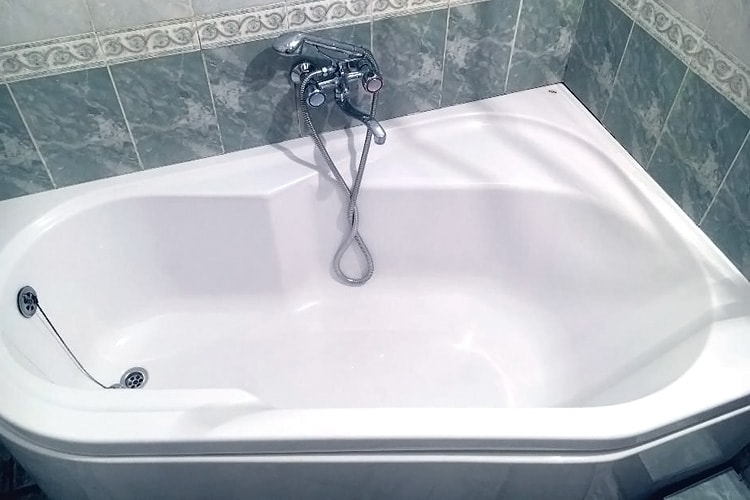 When heated, this material softens and takes on the necessary shape, and then retains it after cooling. Its other name is "plumbing acrylic".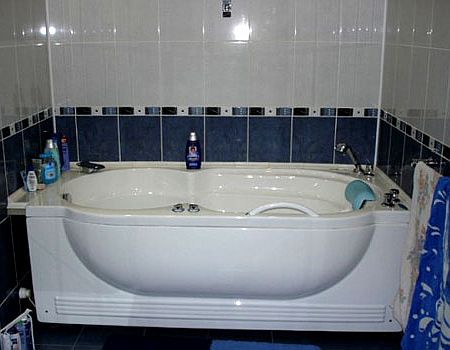 Bathrooms made of acrylic are ruling over the European/US market, due to a large number of its advantages.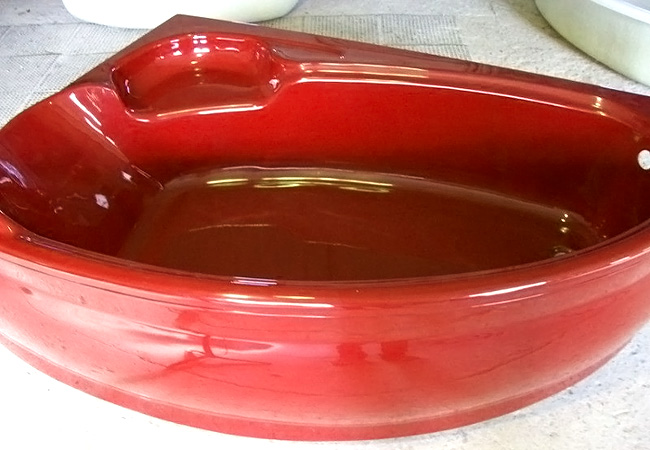 The acrylic surface is less porous and retains its original appearance for a long time. And most importantly, acrylic is more hygienic, because bacteria do not stay on the gloss at all and are washed off with water.
If you accidentally spill iodine on acrylic and immediately remove it, then there will be no trace. Many people love the acrylic surface for its warmth. Of course, the acrylic surface of the bathroom is exposed to scratch, but just wipe the scratch with liquid acrylic and sanded and it will be like new.