There are several beautiful wall mirrors you should have in your home. You can check out our list here of the best ones to get.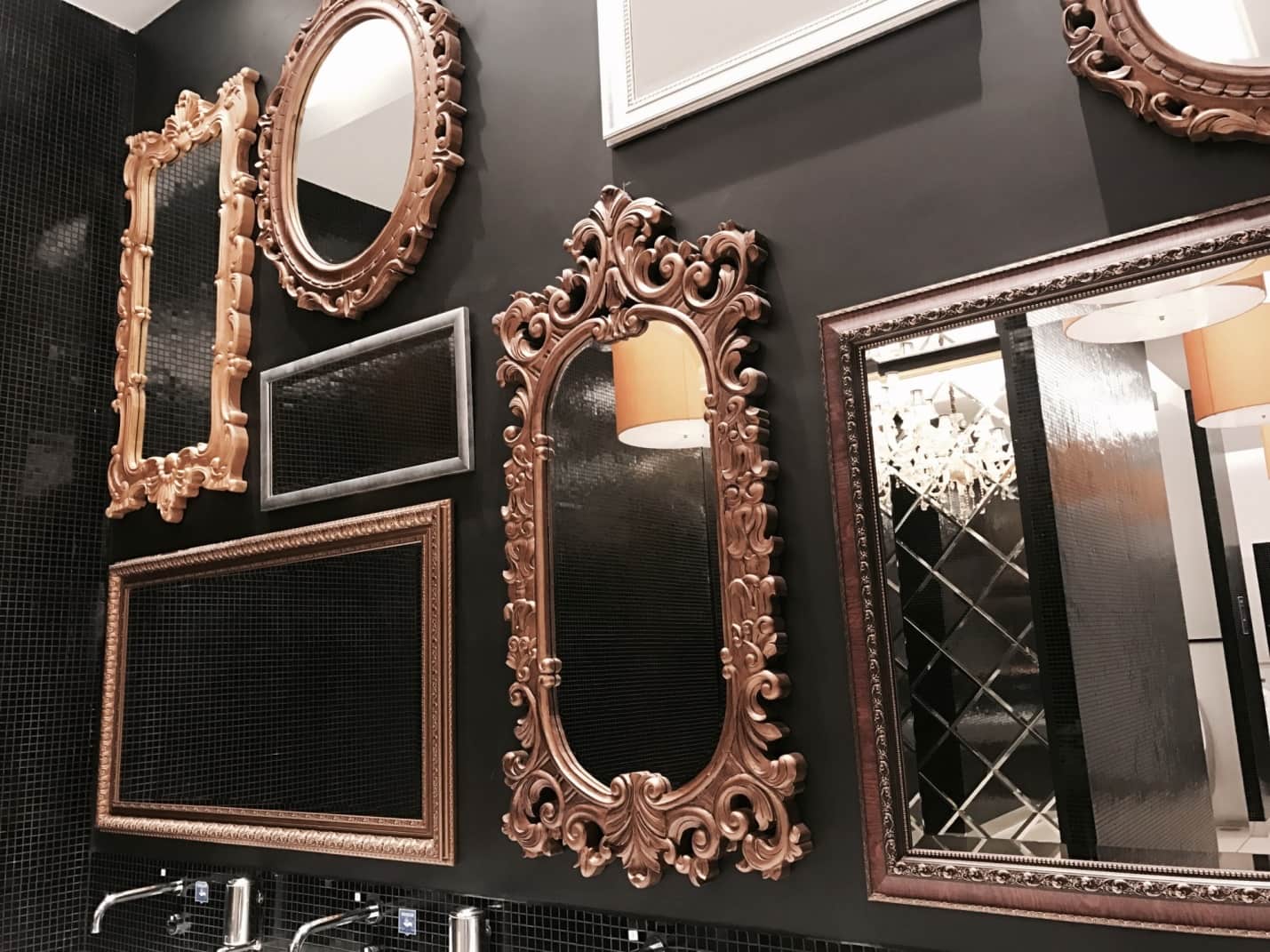 Mirrors are a timeless, elegant accessory to very nearly every space. Mirrors have been fascinating humanity since their discovery in the 3rd Century B.C.E. Once relegated to nobility, mirrors have since become available to any and everybody.
They still maintain their magical allure, however.
It's like author Sabine Melchior-Bonnett mentions in her book The Mirror: A History. "Large mirrors were associated with a certain idea of life, a taste for splendor and performance that only certain classes and professions could enjoy. They were a hallmark of social standing, and all beautiful houses had to have them."
Beautiful wall mirrors add a sense of spaciousness to any room in which they're hung. They can turn the most intimate space into a seemingly cavernous interior, while hardly taking up any space. Wall mirrors are even thought to be good for your mental health.
If you're redecorating and looking to add a looking glass to your interior design, here are some of the most beautiful wall mirrors we've been able to find!
Large Framed Beveled Wall Mirror
Minimalism has been a popular design trend for nearly the entire 21st Century. It seems everywhere, people are looking to do more with less. Less is often more, though, when it comes to decorating.
A large beveled mirror makes the most of the minimalist design trend. Rather than having a large, elaborate frame that dominates the decor, this beautiful wall mirror has no frame at all. This means it can fit in with any design theme you choose.
A large framed beveled wall mirror isn't restricted to just one orientation, either. You can hang horizontally or vertically, depending on your decor or design theme. Or you could fluctuate between the two, as the mood arises.
Project 62 Round Decorative Brass Wall Mirror
If you're looking for more of a classic, timeless look, this round decorative mirror from Project 62 is just the thing. This decorative brass wall mirror would look as at home on a Spanish galleon or a Tudor mansion as it would in a bungalow or two-bedroom apartment. It brings the classic elegance of the former to any space where it hangs.
At only 28″, the Project 62 round decorative brass wall mirror isn't the biggest on the market. That makes it a nice accessory for an accent wall, however. If you're looking for a way to liven up a small wall or space, this is one of the best mirrors you'll find for the job.
It's also light, weighing in at only 8.7 pounds, so you can hang this decorative mirror nearly anywhere.
Peruvian Wall Mirror, Gold Eye
Speaking of accent pieces, this Gold Eye mirror from Peru will be quite the conversation piece. It also blends the timeless and the contemporary, with a design that nods to ancient Peruvian art as well as a retro Mid-Century atomic ranch look, all at the same time.
Designer Amber Uhl of Havenly crafted this "cheeky" decorative mirror using the highest-quality engineered wood, which is then handcrafted in Peru. Decoration was clearly on her mind, as you can see from her interior design recommendations.
"Use this mirror to add an interesting pop to a gallery wall," she suggests, or "style it with a chair and a tall plant to complete an empty corner, or add it to that skinny wall in your home that always felt like it needed something."
Project 62 Over The Mantel Decorative Mirror
Project 62 have been absolutely spoiling us with stylish mirrors that cost less than $100. They're a constant reminder that you don't have to be written up in Better Homes and Gardens to have a home that you're proud of and that you love.
The Project 62 Over The Mantel Decorative Mirror is another classic design, in keeping with the circular brass mirror we mentioned above. This flat-bottomed mirror screams class and timeless style, being perfect for sitting on top of your mantel. Your living room will transform into a 1920s drawing room instantaneously. And also for less than $100.
Hamilton Hills Antiqued Modern Silver Frame
Here's a mirror that combines some of the best qualities of the other mirrors on our list. This vanity-style mirror from Hamilton Hills is clean, sleek, and modern, with clean, sharp lines that would look at home in the most contemporary living room. The antiqued silver gives this beautiful wall mirror an elegant, classic feel at the same time, however.
This is truly a mirror for any occasion.
The Hamilton Hills Antiques Modern Silver Frame mirror's minimalist quality is enhanced by a floating frame. The mirror features an eighth-inch floating frame around the center plate glass, which adds to its elegance. The half-inch wide by two-inch deep silver frame gives it some heft, however, preventing it from becoming just another modern-looking glass.
Sandberg Furniture White Wall Mirror
In case you're looking for a wall mirror with a more elaborate frame, we'll round out our list with this ornate mirror from Sandberg. The Sandberg Furniture White Wall Mirror features a 4-inch white frame, like something out of an old drawing room but made with the most modern materials. The rectangular shape is prevented from being too austere thanks to the soft beveled glass of the mirror, which gives it a soft touch.
The Sandberg Furniture White Wall Mirror can be hung horizontally or vertically, so it can fit in a number of different design schemes. It's easy to hang, too, as it features built-in D Rings, meaning there's no wire required.
You can read more about hanging a mirror here!
Mirrors are one of the simplest ways to make a space look bigger. They also match nearly any decor, thanks to their reflective quality. If you're looking for an interior design makeover without having to spend much money, a hanging wall mirror is just the thing.
Looking For Ideas For Your Beautiful Wall Mirrors?
Now that you've seen some of the most beautiful wall mirrors out there today, you'll be looking for some more decor ideas to upgrade your space! Browse the rest of our site today for even more design inspiration.