Game rooms are amazing places for your family and friends to spend time together relaxing and having fun. Guarantee your game room provides exceptional entertainment by discovering methods for enhancing your technology, furniture, game options, and much more.
Here are 6 simple tips for improving your family's game room:
Upgrade Your Technology
Upgrade your technology to effectively elevate your game room.
Technology impacts your entertainment space by providing visuals and sound for video gaming and movie watching. Assess your current technology to understand necessary changes for enhancing your game room, including:
Display: Choose a TV or projector featuring a quality resolution, sufficient refresh rate, and ample size. At a minimum, purchase a 55-inch 4K TV with a 60 Hz or 120 Hz refresh rate
Sound System: Select adequate speakers for your game room by purchasing a surround sound system, containing at least a sound bar with a subwoofer and rear speakers
Media Player: Play movies and TV shows by adding a DVD player, Bluray player, or streaming device
Gaming Equipment: Purchase newer versions of your preferred gaming consoles if necessary
Design an audio-video haven by upgrading your game room's technology.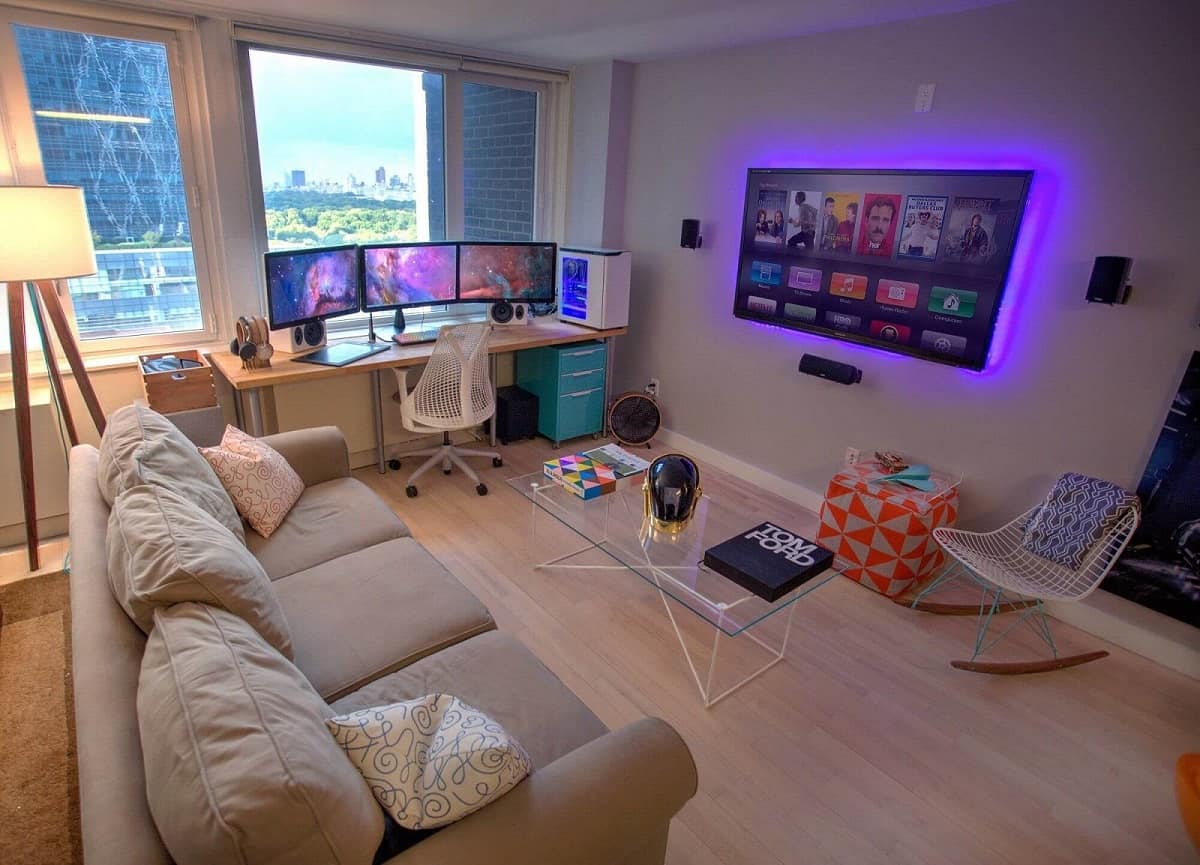 Purchase Comfortable Seating
Purchase comfortable seating to enhance your game room.
Game rooms offer excellent opportunities for your family and friends to spend valuable time together, meaning comfortable, quality furniture is necessary. Analyze your available space to determine what type and size of furniture to purchase.
Generally, game rooms require large sofas or sectionals for seating numerous guests, costing an average of $1,200 to $2,000 depending on size, quality, and features. Other seating options are available depending on your game room's purpose. For example, gaming chairs are ideal for frequent video gamers, or traditional, reclining movie theater couches are optimal for regular movie watchers.
Create an amazingly comfortable game room by purchasing quality furniture.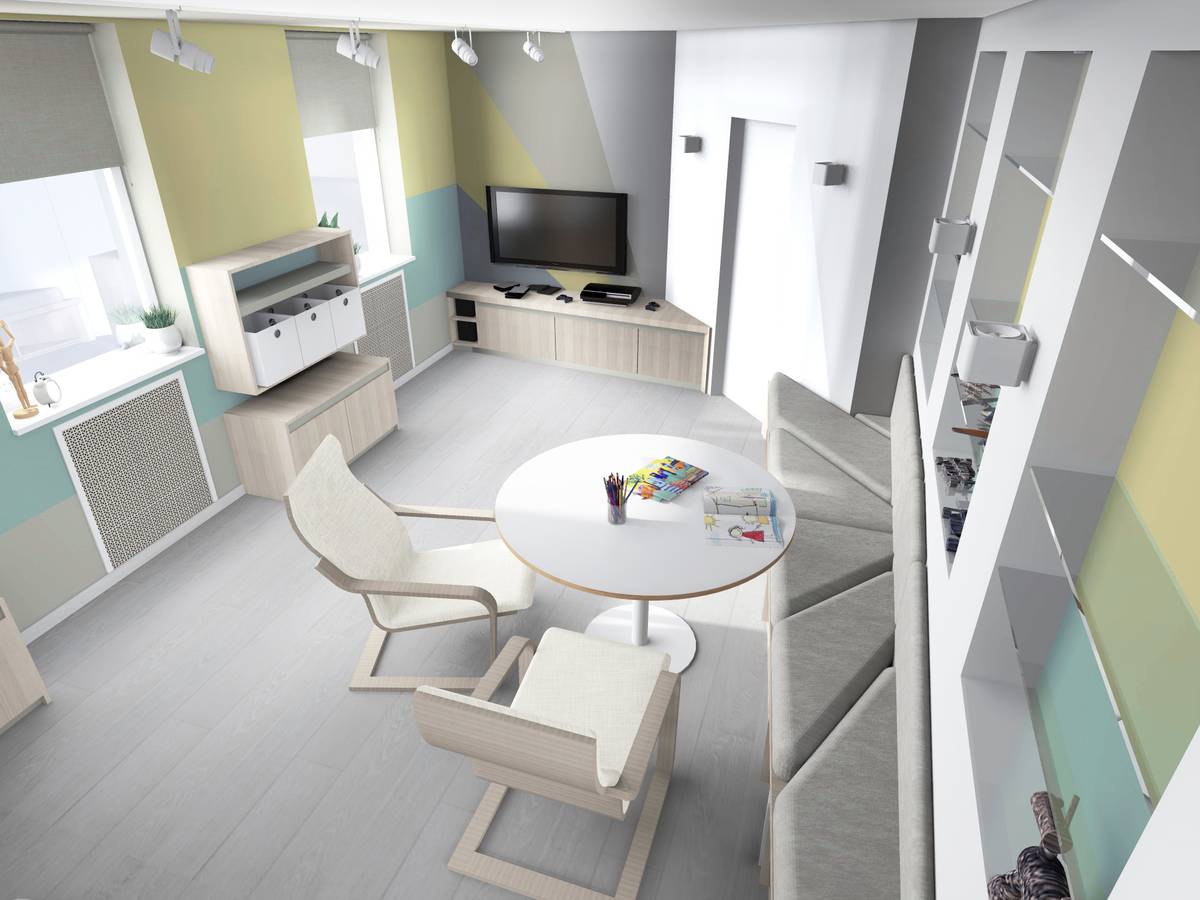 Incorporate Unique Games
Take your game room to the next level by incorporating unique games.
Game tables are excellent gaming options for involving your entire family and encouraging friendly competition and active movement. Numerous types of table games are available depending on your family's preferences, including pool tables, shuffleboard tables, foosball tables, ping pong tables, and much more. Game table prices vary greatly depending on size, material, and type, costing a minimum of $1,000 for quality game tables.
Additionally, consider adding arcade games to your game room to relive treasured childhood memories. Arcade games are great options for single players and one-on-one competitions for earning the highest score.
Improve your game room entertainment by investing in unique, quality games from Nashville Billiard and Patio.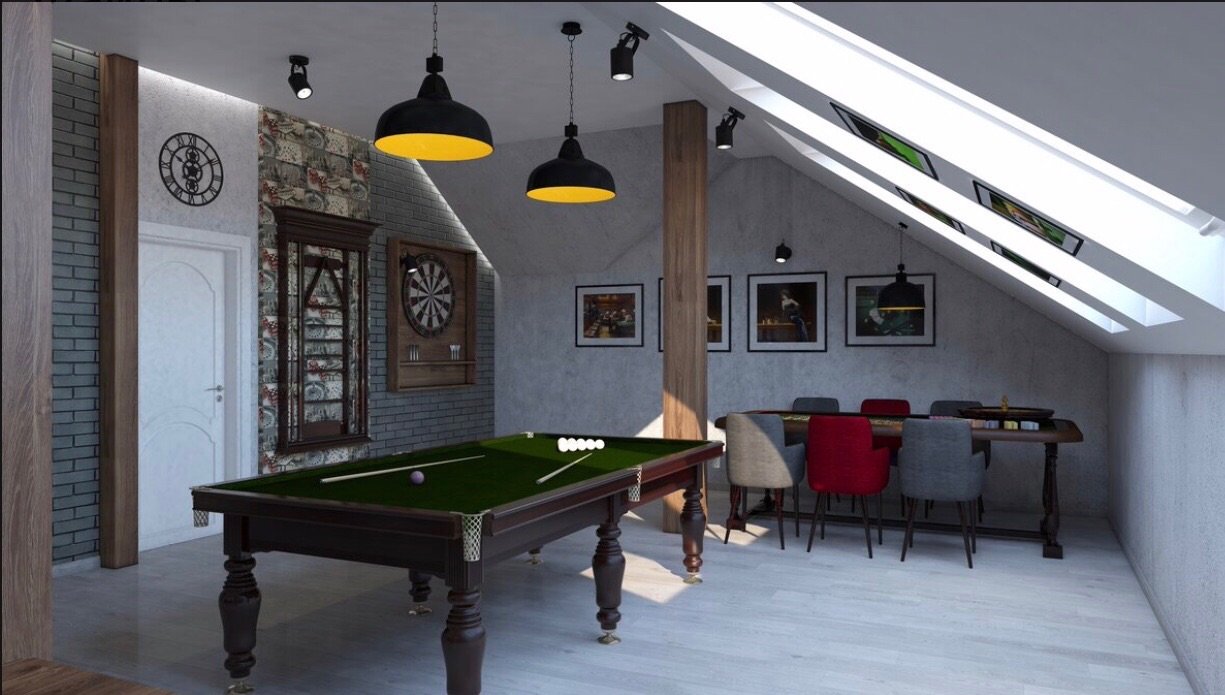 Create Refreshment Space
Create a refreshing space to complete your entertainment experience.
Limit gaming interruptions by adding storage options for snacks and drinks in your game room. Refreshment space can be as elaborate or simple as you desire.
At a minimum, upgrade your game room by adding a small snack station, either a table, cabinet, or storage containers, and a miniature refrigerator. Enhance your entertainment space further by incorporating a bar system, including bottle storage, refrigeration, and on-tap options. Lastly, finalize your game room by installing a personalized kitchenette, containing a sink, refrigerator, oven, stove, counter space, and cabinets.
Regardless of your preferences, progress your game room by creating space for refreshments.
Decorate Your Game Room
Decorate your game room to create a beautiful and enjoyable space.
Designing a game room depends on your purpose and preferences. Keep your game room simple by matching your style choices with your entire home, whether your home's modern, contemporary, or rustic. Otherwise, create a unique space for your game room by selecting a different style or choosing a theme relevant to your game room. After choosing your style, shop around for affordable decorations, including wall decor, furniture, lights, and much more.
Craft a customized space for your family by decorating your game room.
Add Extra Storage
Finalize your game room by adding extra storage.
Storage is essential for maintaining an organized and functional space, specifically regarding your large variety of games. Purchase storage containers, add cabinets or install wall racks for storing your games, equipment, and additional supplies, such as food or blankets. Specifically, incorporate an entertainment center for disguising your technology and wiring as well as holding video games, movies, or books.
Discover practical solutions for adding storage to your game room.
Improve your family's game room by following these 6 simple tips for success.