New windows can brighten your home and significantly improve your house's curb appeal. Learn 8 different types of windows you should consider for your home.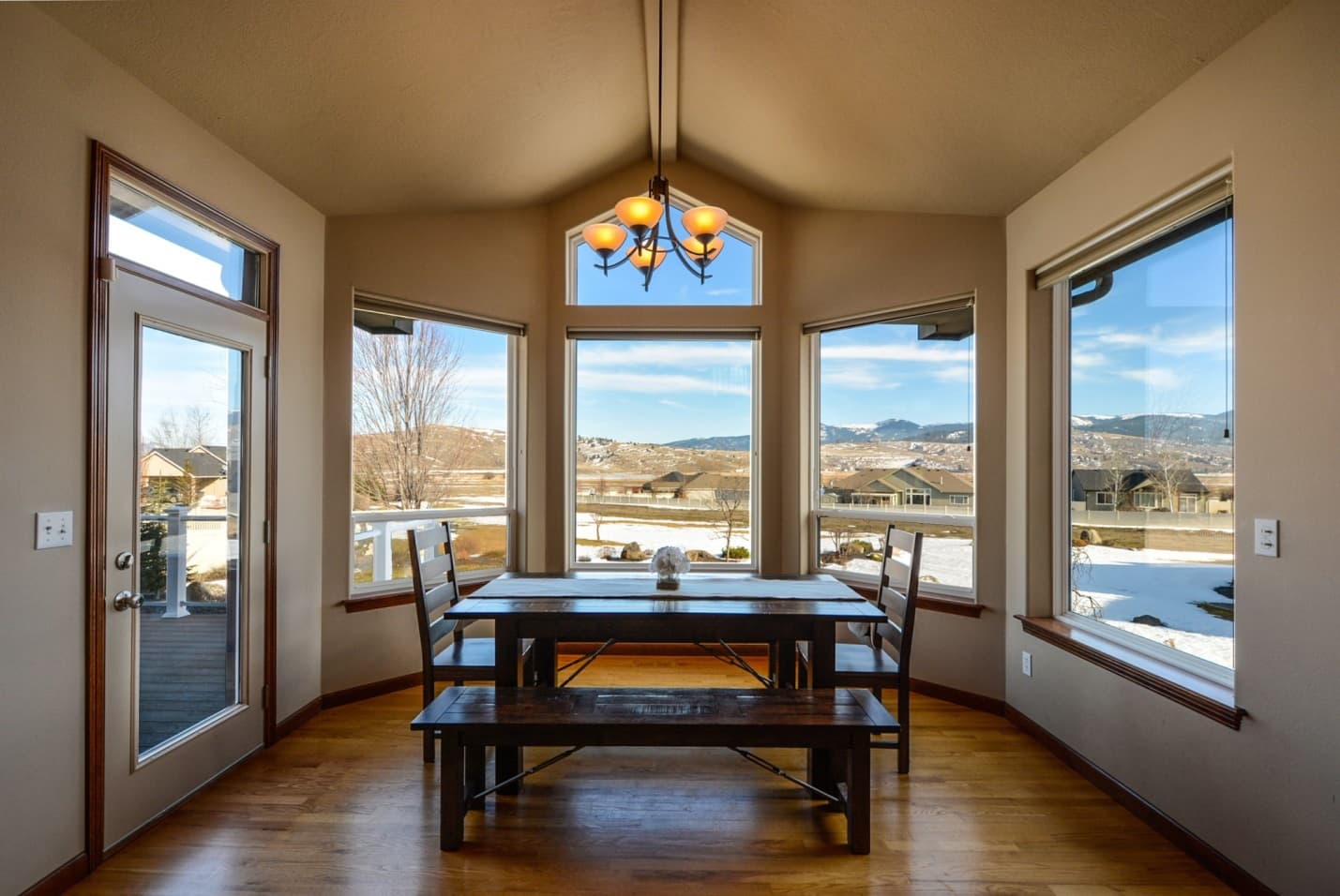 When it comes to improving your curb appeal, new sod and landscaping, bright porch lighting, and a fresh coat of paint can do wonders.
But if you're trying to give your home an aesthetic makeover, there's nothing quite as effective as new windows.
Before you shop around, check out this list of eight different types of windows that will give your curb appeal a boost and your home a whole new look you'll love.
Spruce Things Up with Casement Windows
If you really want to give your curb appeal a new look, consider casement windows. These windows swing open using a hinge so they resemble a swinging door. You'll want to find a good window replacement company who carries this type of window in case it ever breaks.
You can choose between two-sash or single-sash casement windows. These gorgeous windows are wide, so they really help to bring the great outdoors inside. You'll often find them on craftsman style homes since they exude a lot of horizontal, linear visual appeal.
Try Picture Windows to Enjoy the View
If you live in an area with a great view, consider picture windows for your home. These types of windows don't open or close so they're mostly decorative and provide you with a wide, panoramic view of the outside.
Picture windows are a great option for lofts and for any area of the home where you want to bring in more natural light. Keep in mind that these windows can't be used to ventilate, so only use them in rooms that have enough circulation. This style of window looks fabulous on modern and historical homes alike.
Consider Sliding Windows for a New Point of View
Most traditional windows open from top to bottom, but sliding windows open from side-to-side. They use a panel that moves sideways from left to right.
You'll find sliding windows on all types of homes, and they can really change the way your entire house looks. They're also easy to open and close, and you can install screens to keep bugs out of your home. Another perk of sliding windows is that it's easier to exit the home in the event of a fire or other emergency.
Go Bold with Black
One new type of window that's taking the home design world by storm is black windows. Instead of traditional white or wood frames, these windows feature a dramatic black color around the glass.
Black windows look awesome in industrial-style homes and farmhouse spaces. You can choose to have the black frame facing the outside only, or it can be completely black throughout. The unique color makes these windows a perfect choice if you want your home to stand out from the rest.
Gain Character with Arched Windows
To really give your home some new personality and better curb appeal, try arched-shaped windows for lots of visual interest. These smooth, curvy window frames boast a rounded top that brings a new, but classic look to your home.
Most arched windows are installed throughout the front side of the home so that they're visible from the road. Keep in mind that most windows of this style don't open or close, and they're usually an addition that is installed above your regular windows as a decorative accent only. You might find some that open like a casement window, depending on the manufacturer.
Awning Windows Are Truly Unique
Unlike standard windows, awning windows open outward at a sharp angle. These windows are a popular choice in areas where there's a lot of rain or wet weather in general.
Thunderstorm lovers, rejoice! When an awning window is opened, it creates a water-resistant slope that encourages rainwater to run away from the wall. This means you can keep the windows open to get that lovely after-rain smell in your home.
These windows look unique when they're open, but you might not be able to tell they're different than any other window when they're closed.
Add More Room with Bay Windows
If you want to add a little more seating or storage room in your home, consider installing bay windows. This type of window protrudes from an exterior wall, and it creates an extra sitting space or a shelf inside your home.
The windows are flat and set into an angled frame, creating a unique outward protrusion. You can add cushions to the inside of your bay window for a nice, sunny reading nook. Bay windows give any home added character, and they usually consist of a large center window and two smaller side windows.
Get Creative with Round Windows
To really improve your curb appeal, try a few windows featured in a circular shape. Sometimes called porthole windows, they add a fun, nautical element to your home decor.
You can find round-shaped windows on any style home ranging from classic Victorian to contemporary. The unique design makes any home look more architecturally interesting. Most round windows don't open, so it's important to keep that in mind when deciding where to put them.
Explore All Types of Windows
Whether you're aiming for a brand new look or just want to spice things up, windows can work miracles for your home. Take a closer look at these types of windows so you can decide which one will improve your home's curb appeal the most.
From dramatic black frames to cozy bay windows, the sky really is the limit.
For more great tips on everything from your bathroom remodeling job to new interior design ideas and a lot more, check out the rest of our website today!