The well known rule tells that the rigth set of the lighting in the room can greatly affect our mood, physical and moral state and even digestion. Plants can even lose their ability for photosynthesis in the premises with improper lighting, so we can't ignore its significant role in our homes. But if it is is easy enough to adjust the intensity of the lighting to your needs, however, we can also add a considerable decorative element to the dining room just by respectable and creative approach to the composing an effective lighting system design while renovation. We propose your attention a carefully selected collection of dining room light fixtures design ideas that are most popular and effective withing modern interiors around the globe.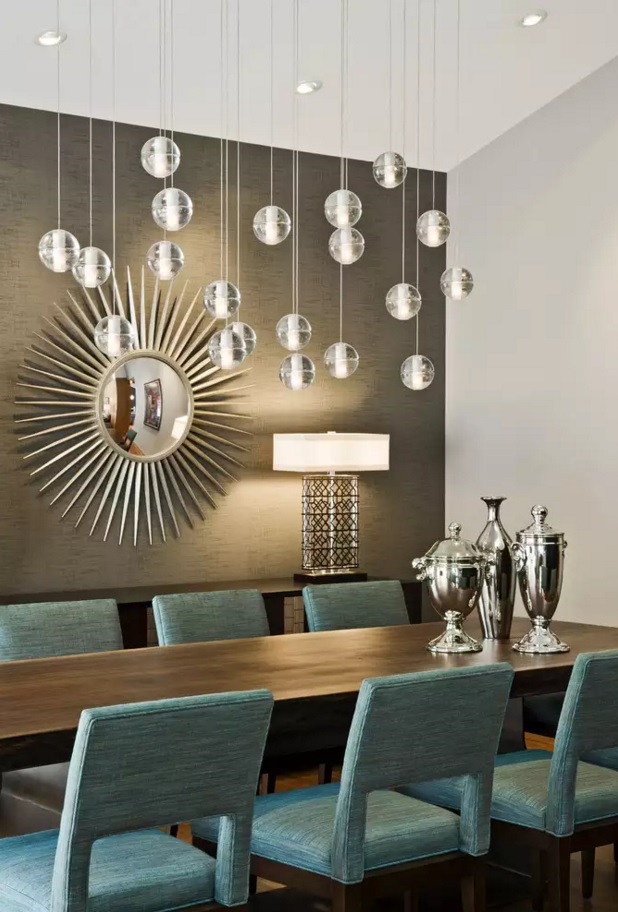 As you can see at the photo above, the Classic is ethernal and only acquires new lines and forms, which we call "vintage", "contemporary" and some other words. But the basis remains. And the glass beads which were popular maybe more than 300 years ago, are in rage in modern interiors. You'll agree, they are looking gorgeous in the calm palette of the premise, blending with white ceiling finishing.


At the photo below you can see the "new-old" trend of arranging the artificial light in the dining. The conventional bulbs or incandescent lamp (if we speak more formal) is going out of circulation. That's why such usual things from the 20-30 years past can become real decorative elements if we add some fantasy and creative. The glass case disperse light and emphasize the classic arrangement of the dining room.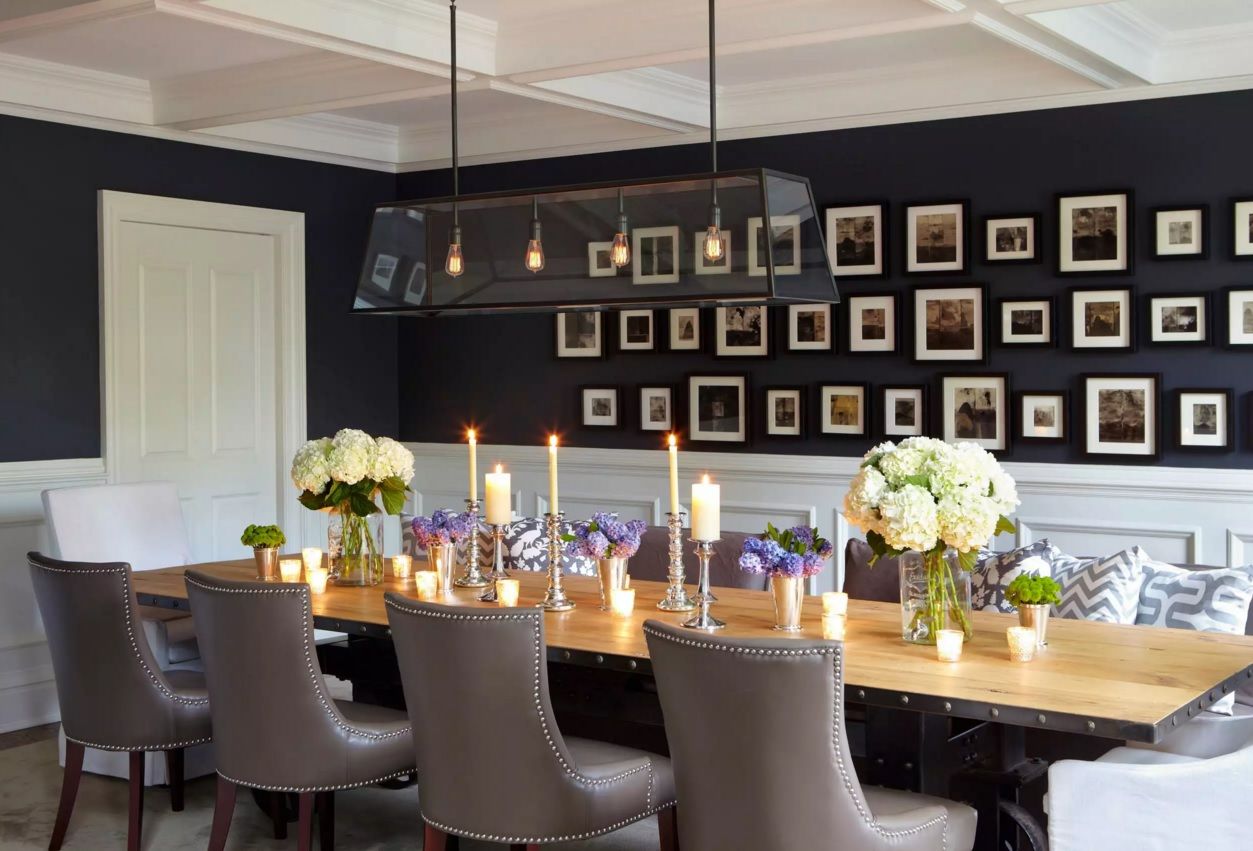 And this variant can inspire lovers of minimalism. The rack with bulbs in a row is just hanged over a table. That is all the secret of its design success. Somebody, however, may seem such construction alien or just inappropriate within the dining, but many people will agree – it's hard to find some more original lighting system instead of existing.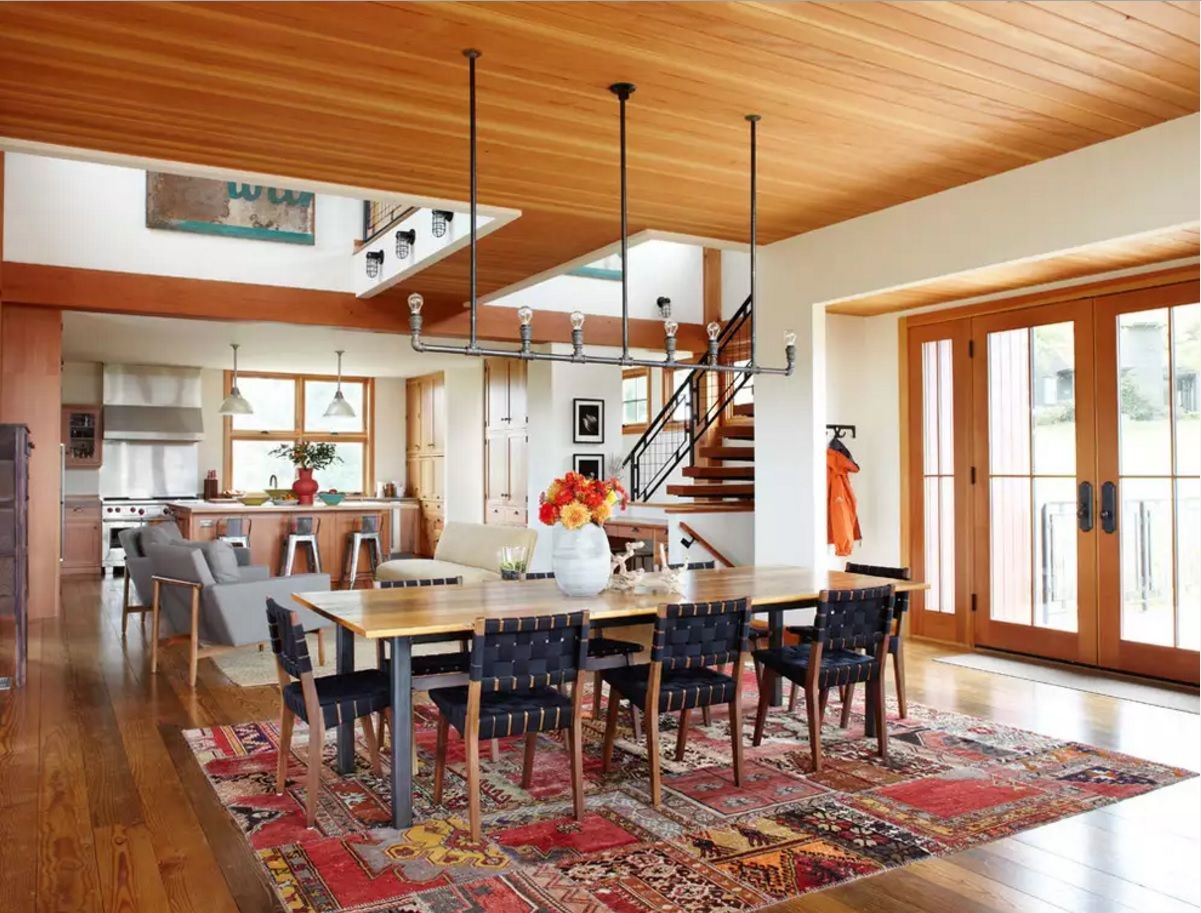 Especially for those people, who don't like such bold experimental and extravagant design solutions for their apartment, we can present this low-key hanging black metal chamber with the candle-like lamps inside.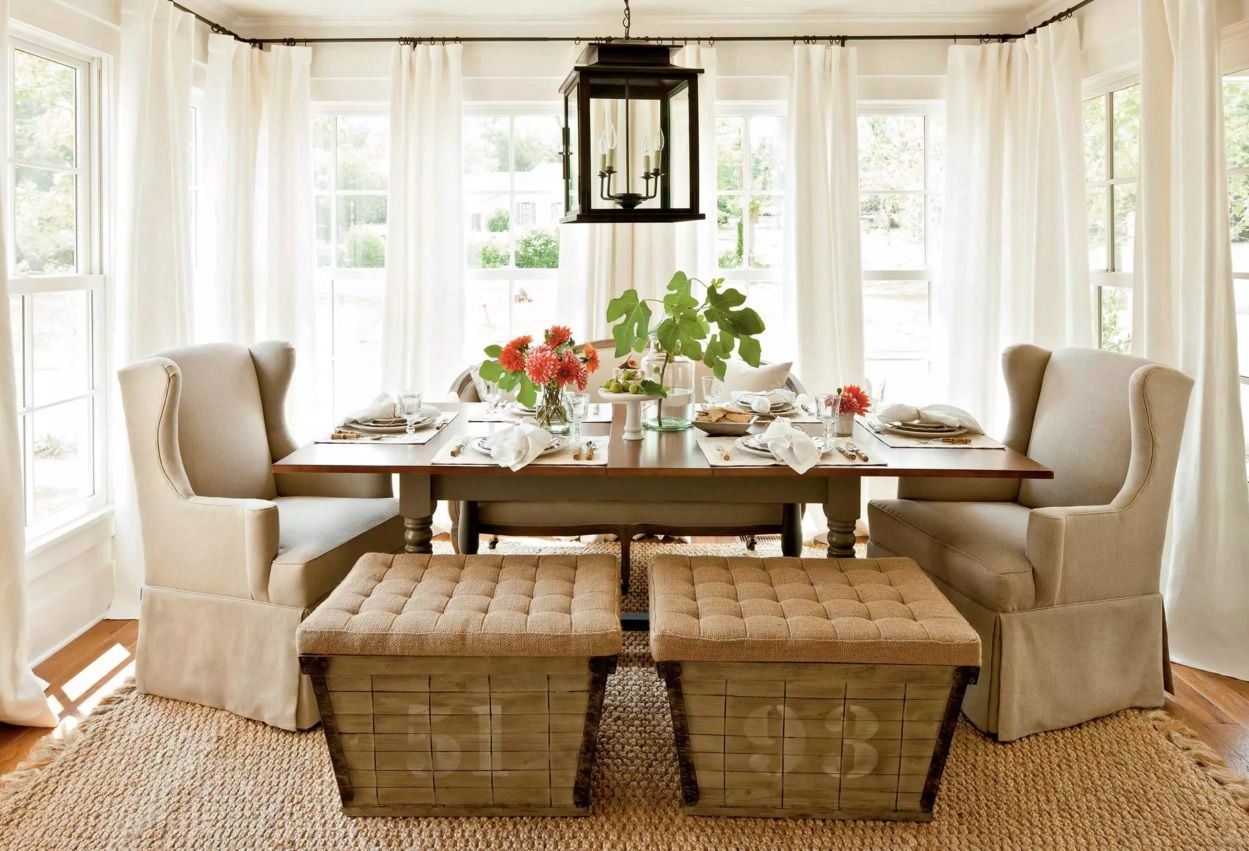 Textile chandeliers are still having their part of fans. And there is no surprise. It is almost ideally neutral and "promiscuous" decoration for literally any interior. Nobody should be a professional to pick up nice looking lamp for their dining room.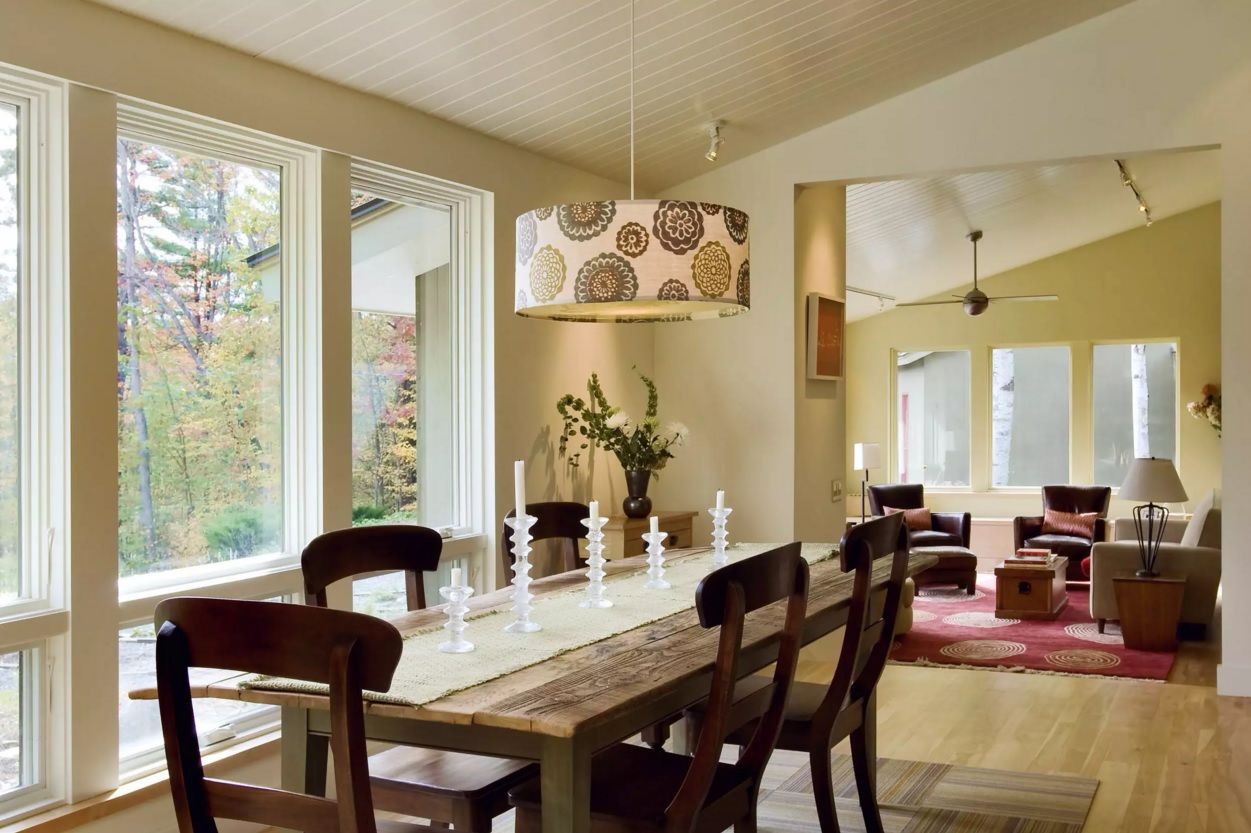 The above speaking is not related to such complex and multilayered designs. The plastic carved hood imitating wood and matted round lamps – that is a real masterpiece for large space of the room.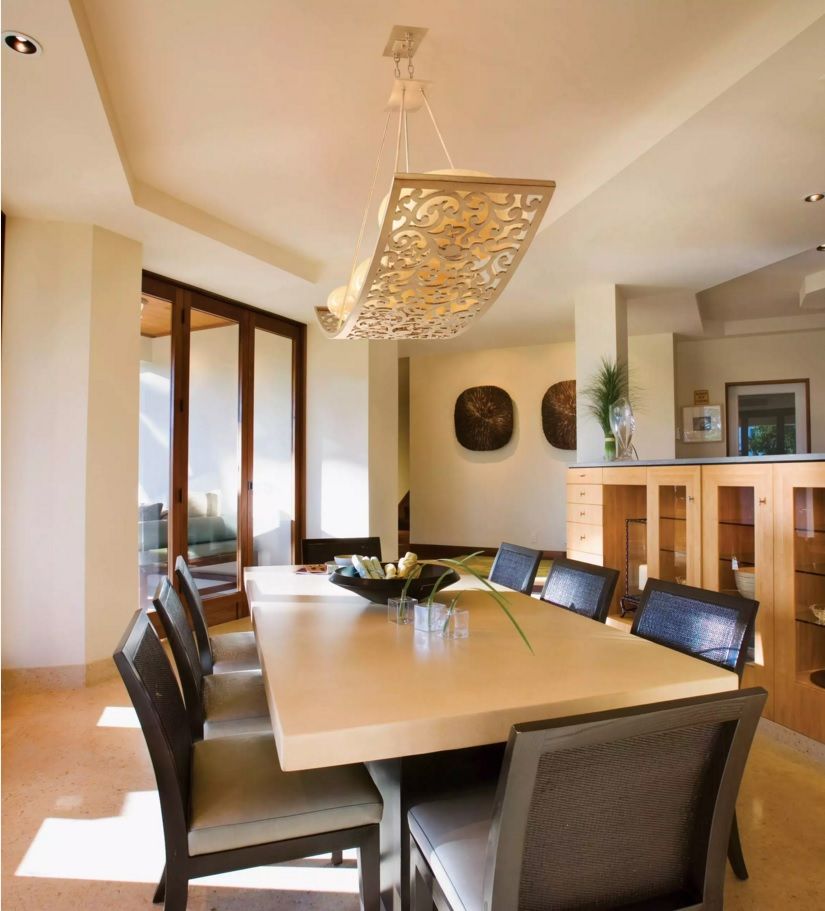 Finally, the last most used trend to arrange the catchy lighting for the dining room space is the somposite lamp of myriads of smaller parts in the form of the lamps by themselve or decorating stuff like hanging crystal chains, glass ornamentation etc.