The fashionable definition of "smart home" refers to housing that makes the most of the latest advances in electronics and technology. Most things that take precious time of the owner of an apartment or cottage, the home can do itself, in automatic mode. Outdoor cameras and indoor CCTV can drastically increase security and the informative level of life. But they bring a lot of additional interior and exterior elements into living space. All of them should be organically inscribed into the overall design concept. Accordingly, the design of a smart home is somewhat different from the usual one. On the one hand, this is necessary to emphasize the unusualness of the housing. On the other hand, it is caused by technical problems. So, today we will try to review the ways of making your modern smart home design with surveillance cameras and other electronic stuff appealing and beautiful.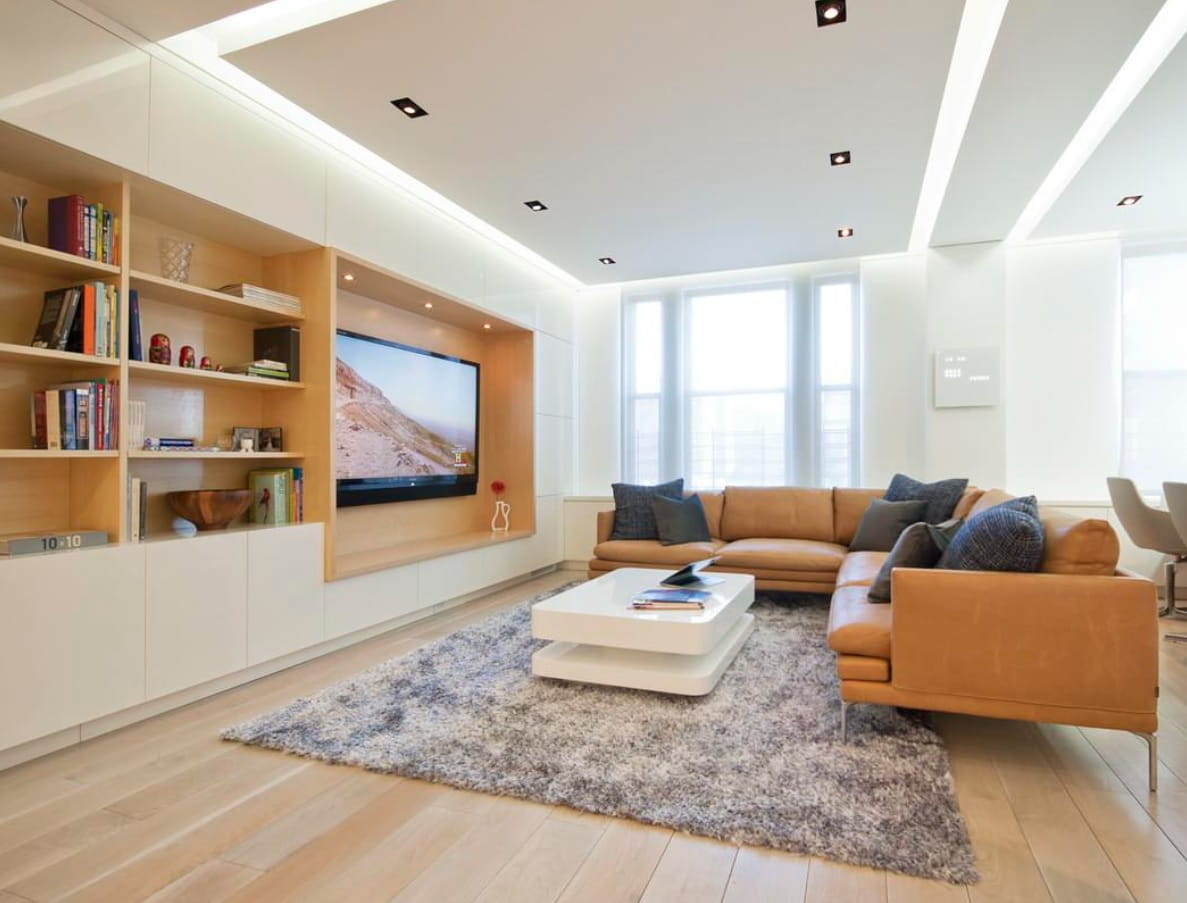 A typical interior of a smart apartment is a meaningless concept. Each smart home is designed in its own way, but there are a number of common features that are characteristic of such housing. They are strongly related to functionality and form the basis of compositional solutions.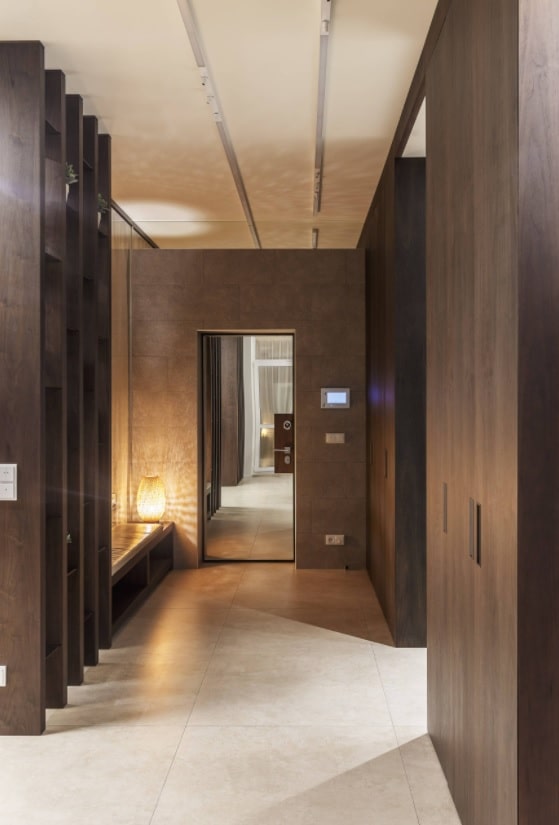 Why do We Need Indoor and Outdoor Security Cameras?
We already mentioned it above – the main camera purpose is security. The outdoor cameras can tell much about what is going on around your house and in your garden. According to statistics, outdoor security cameras alone can't fully prevent crime but decrease possible misconduct by 50%.
Indoor cameras can be useful when you need more detail from the surveillance. Indoor and outdoor cameras usually work as a whole surveillance system providing the full information of moving inside and outside of your living space.
For example, you have a babysitter and to have more information about how the process of nursing your child, you can install an indoor camera. Of course, it should be negotiated with the babysitter as secret surveillance is against the law.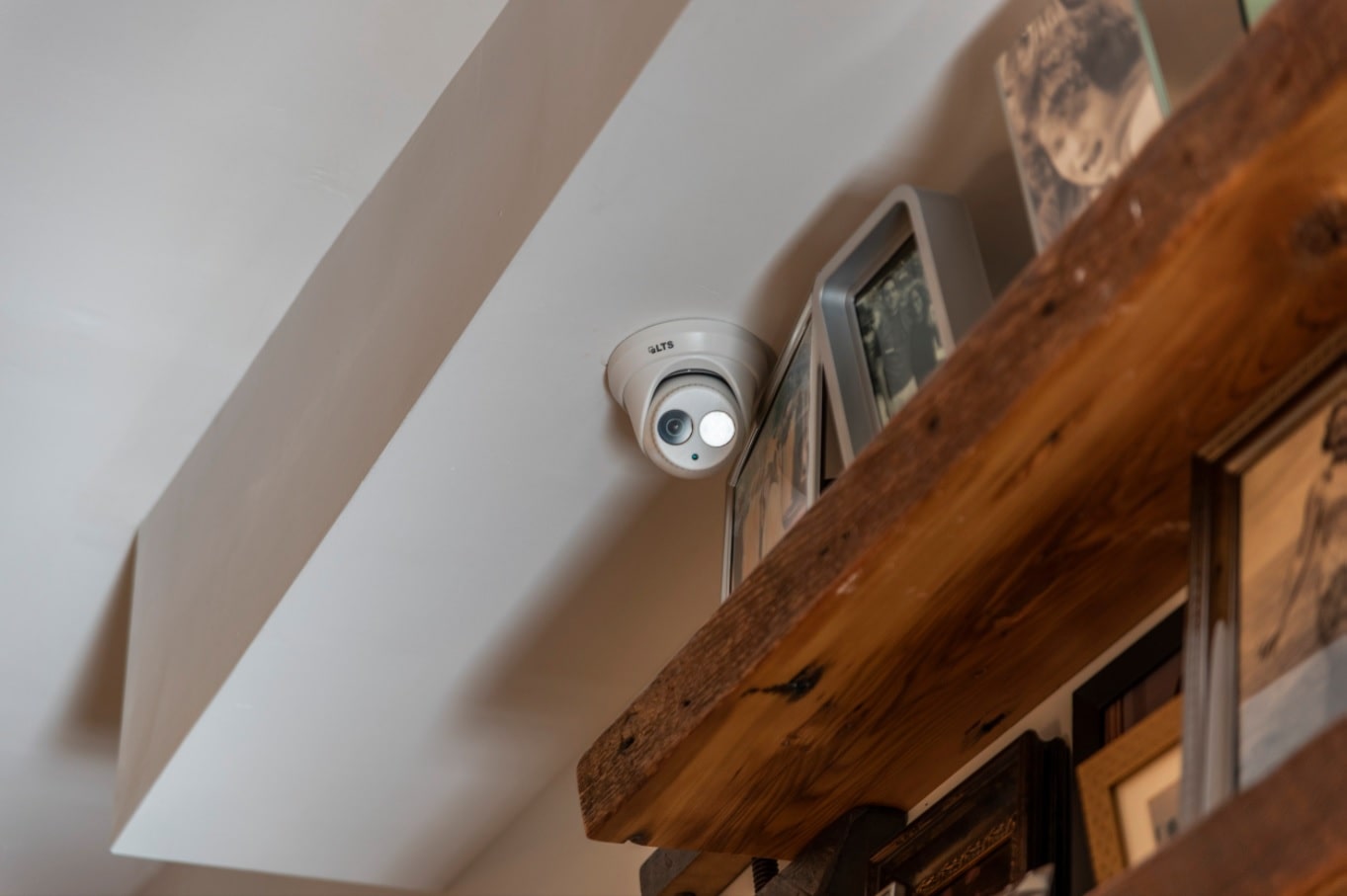 Another example is also connected to more informativeness in your daily life. With the help of indoor cameras, you can easily recollect when did you buy and install a furniture set, picture, electronic device, or simply when and where did you put your personal things in the home office.
Of course, it is only up to you, when you want to conduct indoor surveillance. For example, you can turn it on when you are not at home for a while.
What Outdoor Camera is Best to Choose? X-Sense S21
It is not a secret, that we have a huge amount of models and brands to choose from. And the most logical and topical question is how to determine the most useful functions and the best price-to-quality ratio?
The answer is we can't. It is all too subjective an essence that is not to be unequivocally determined. We all live in different locations with strong local brands, people find useful and need different features of the cameras. However, we can compile the average "gentleman's set" that needs to be present in every self-respecting outdoor camera:
Water resistance and durability in any weather conditions. No exceptions;
High video resolution and quality;
Night vision;
Remote control and online access to video;
All these advantages and even more are combined in a cutting-edge and quite affordable solution in X-Sense S21 Outdoor Security Camera.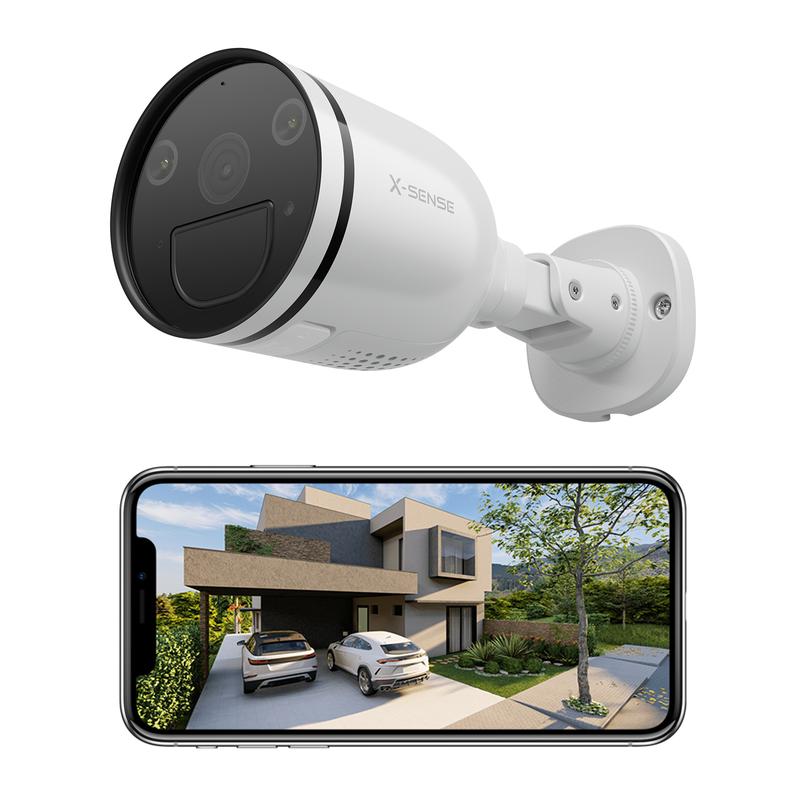 Its shortlist of characteristics and advantages includes:
Dual-Band Wi-Fi Connection.
2K Resolution.
Color Night Vision.
Motion and Sound Detection.
IP66 Waterproof.
2-Way Communication.
Among other things, we can admit color night vision which is very convenient modern technology. It also comes with a strong Wi-fi connection that allows you to control your house in real-time wherever you are. The camera has a speaker that will let you communicate with anyone who is next to it and it's a great help when you need to tell something to your visitor.
Also, it has built-in lights that help in producing a colorful picture at night but, moreover, that makes the camera visible at night adding extra points to your security. It can turn on by motion or noise outside thanks to built-in sensors.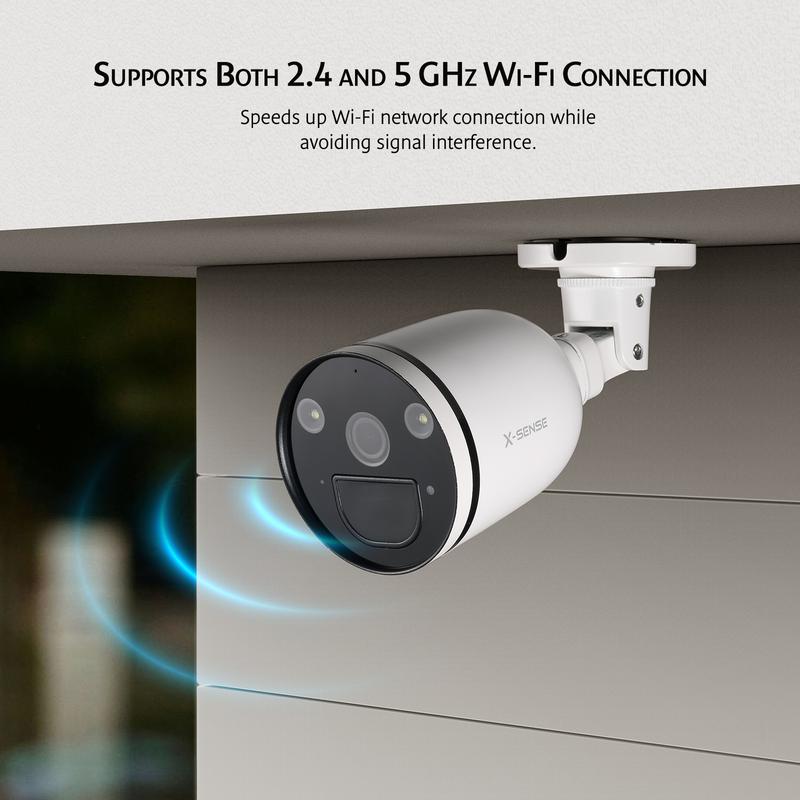 Add affordable price, ease of installation, decent reliability in different weather conditions with a 5-year warranty, voice control (Google Assistant & Amazon Alexa), and 156° wide-angle video here, and we have a strong well-balanced product that is full of modern technologies of tomorrow. So, there is the player on the market from which you can make a start when selecting an outdoor camera.
The Nuances of CCTV Camera Design
If it seems to you that all CCTV cameras look the same, then you are greatly mistaken.
There are several things that affect the design of a surveillance camera:
The conditions of the external environment in which the gadget will operate;
The number of places in the room suitable for installation;
The need to hide the presence of a video surveillance system for strangers.
Let's take a look at examples. Let's say a camera needs to be installed in a car assembly shop to observe workers and control the sequence of procedures. Temperature conditions are neutral, there is also plenty of space. In this case, a conventional cylindrical or box camera will do. Compared to other models, they can be called the most inexpensive and unpretentious in operation.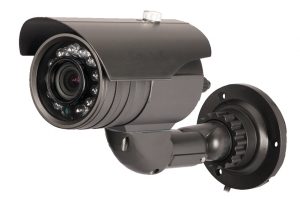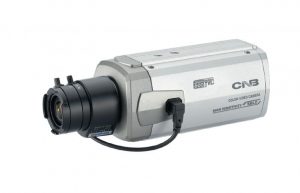 For cameras that work in residential areas, the requirements are different. Here compactness and viewing angle comes to the first position. In the corridor of the clinic or in the meeting room of the office, a cylindrical camera will look not only inappropriate, cultivating the development of paranoia in employees, but also impractical, since the entire room will not be included in the frame.
Dome cameras with wide-angle fisheye lenses are the organic solution in this situation. Due to the convex shape (hemisphere), mechanical guides can be placed inside the body for remote control of the viewing angle, and the compact dimensions of the camera allow you to mount it in any suitable corner.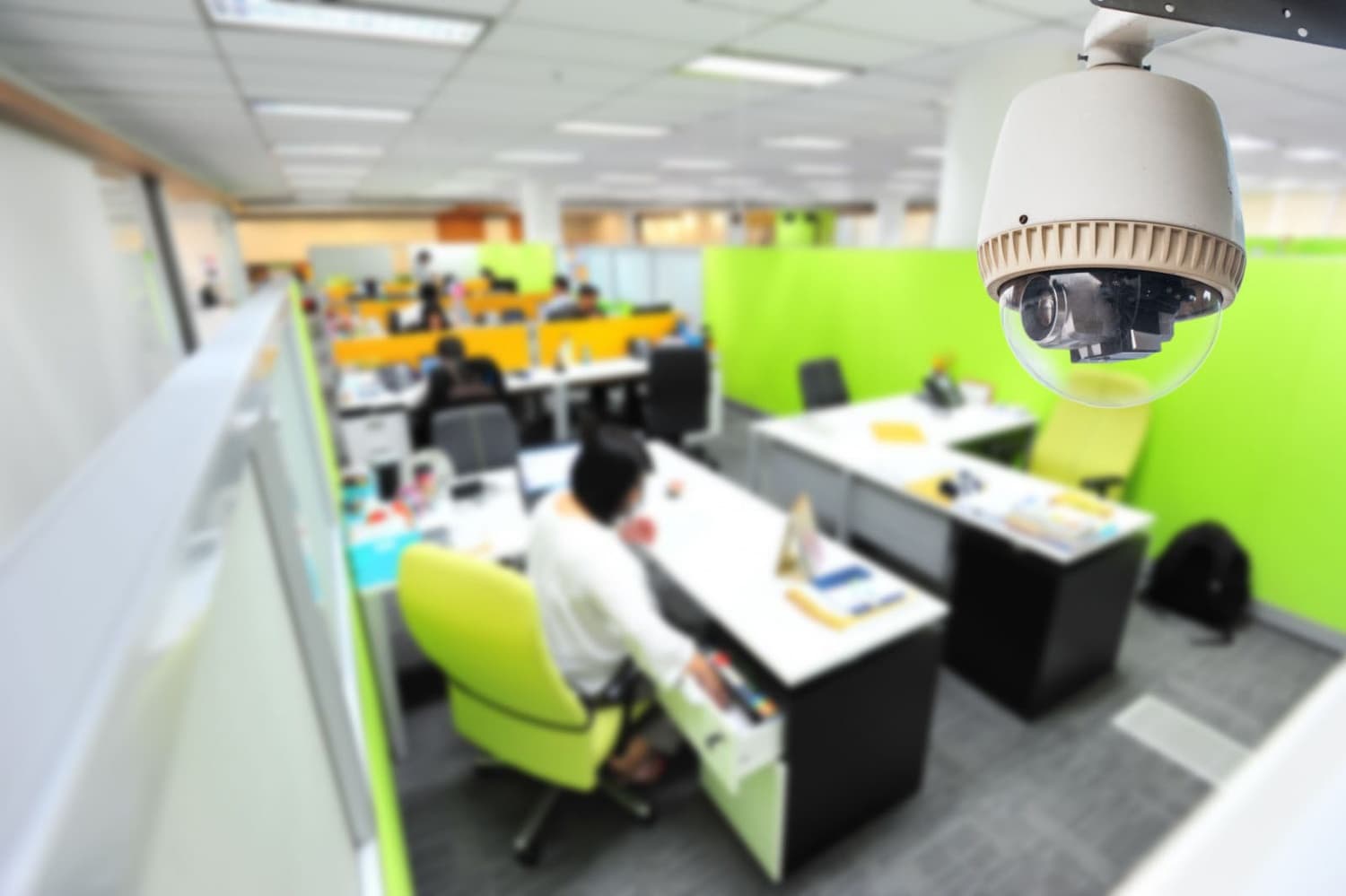 An entirely different approach is taken by industrial designers who develop cameras for outdoor use. They are subject to increased performance requirements. An outdoor surveillance camera should:
Work in a wide temperature range (from -50 ° С to + 60 ° С);
Withstand high air humidity (protection class IP6 *);
Be protected from vandals;
Work in low light conditions.
It is clear that such cameras are not cheap, but they are able to work in rather harsh conditions, successfully withstand the effects of Mother Nature and unfriendly people.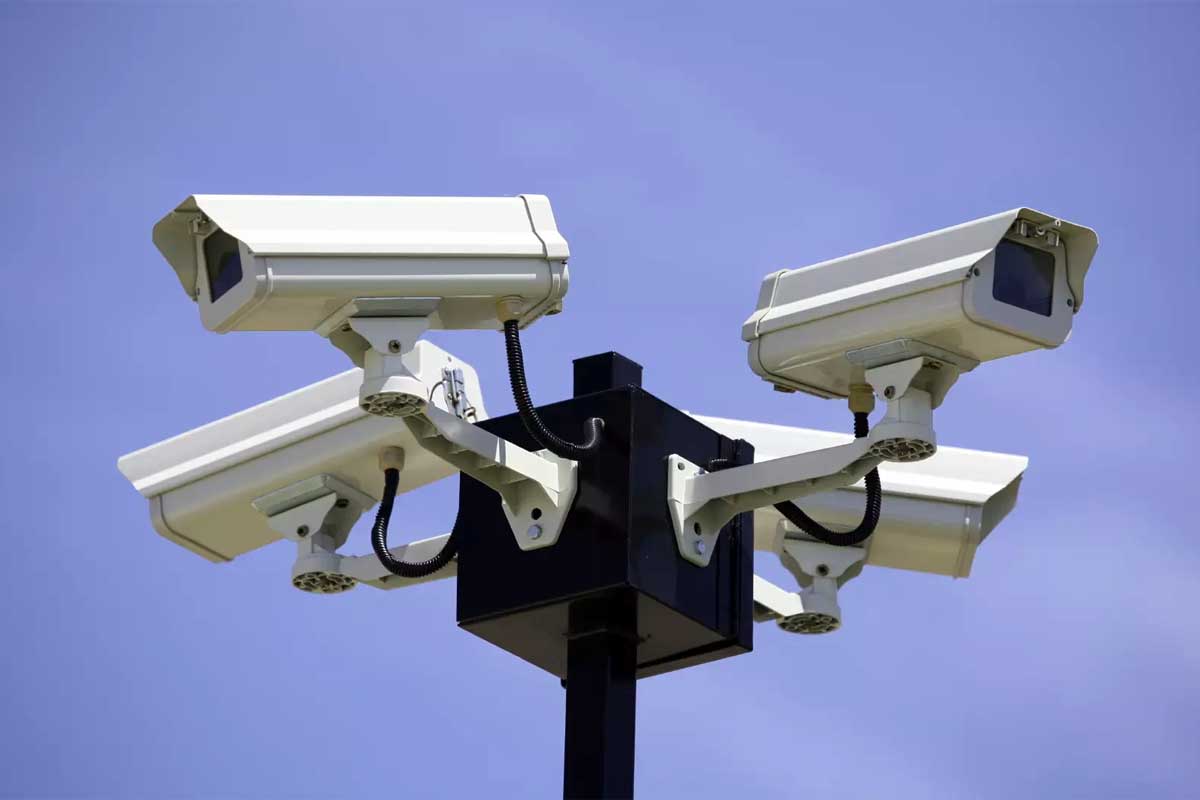 Unlike expensive and armored outdoor surveillance cameras, home models are pleasantly pleasing both in price and in appearance. We recently wrote about an example of such a camera from Foxshot on the pages of our site. Among the more popular analogs of home cameras is the Xiaomi YI Home.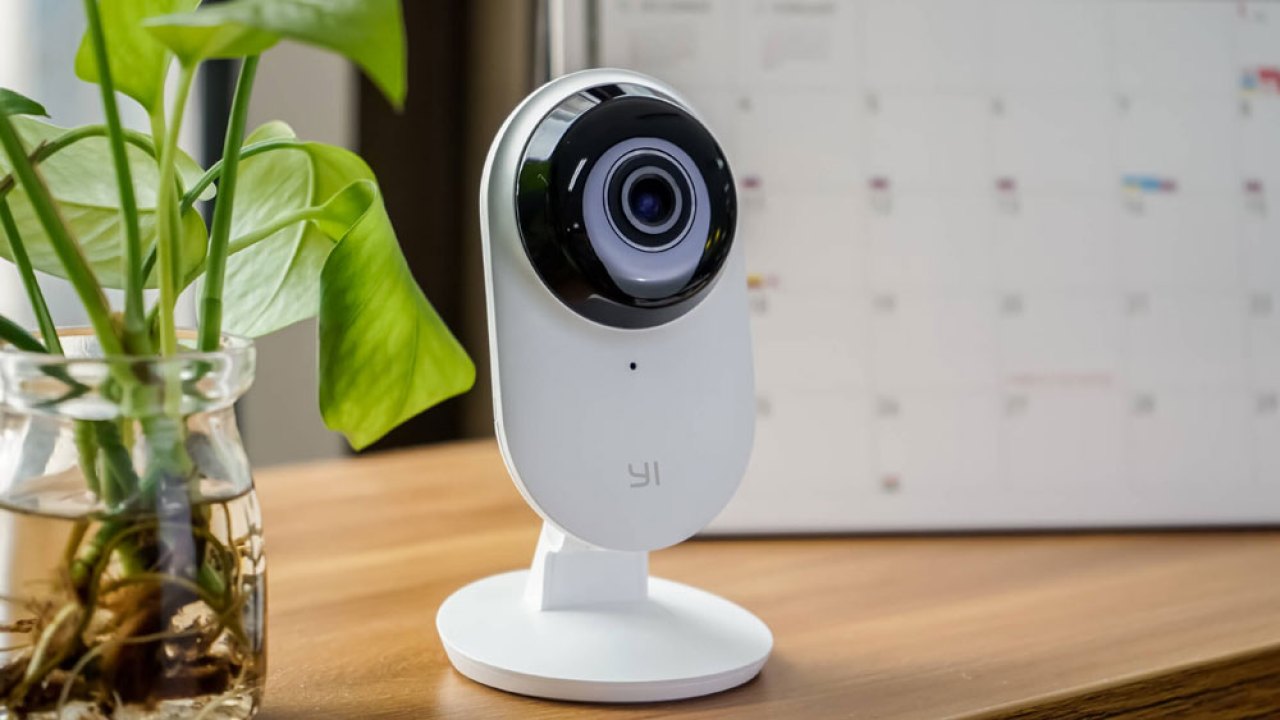 The key design message of such cameras is to successfully fit into the interior of a room or small office, to be a stylish decoration.
Absolutely opposite ideology for covert video surveillance cameras. Their task is to remain as invisible as possible. Hidden cameras come in several form factors:
Mini camera in a standard body;
A hidden module camouflaged in the interior or as a household item;
Video-eye.
The appearance on the market of mini-cameras became possible due to the development of data transmission technologies. In its case, only optics, a battery, and a miniature Wi-Fi transmitter are installed, which transmits data through a router to a server. Now, in a seemingly innocent soft toy in a children's room, a full-fledged video surveillance system can be hidden.
Installing hidden cameras, in an amicable way, requires preliminary preparation and planning. When it comes to the hallway, they usually use a video peephole paired with another camera that captures the visitor from the side or from behind. It can be installed in a cupboard or in a ceiling lamp in the hallway. For compactness you have to pay not only with money but also with the quality of shooting – simple optics cannot produce a clear high-resolution picture, especially in poor ambient light.
10 years ago, CCTV cameras were bulky, easily visible, and flimsy. Today this industry has made great strides. Engineers and designers were able to reduce the dimensions of the body and the filling of the cameras by several times, protect them from the influence of weather conditions and successfully hide them from the prying eyes of passers-by. Among the unsolved problems is the reduction in the cost of cameras, because until now they are not available to everyone.
What is a Smart Home and Why should its Design be Unique?
The concept of a smart home incorporated into the project assumes maximum automation of all processes aimed at creating a comfortable living environment. The system of sensors and processors controls:
lighting;
heating;
conditioning;
opening and closing of the doors;
threats of leaks, fires, and electrical breakdowns;
humidity level.
The system independently informs the owner about the state of the house and individual rooms via the Internet or telephone connection. It is also possible to install voice panels that inform the owner about the state of the systems and allow many functions to be controlled using words.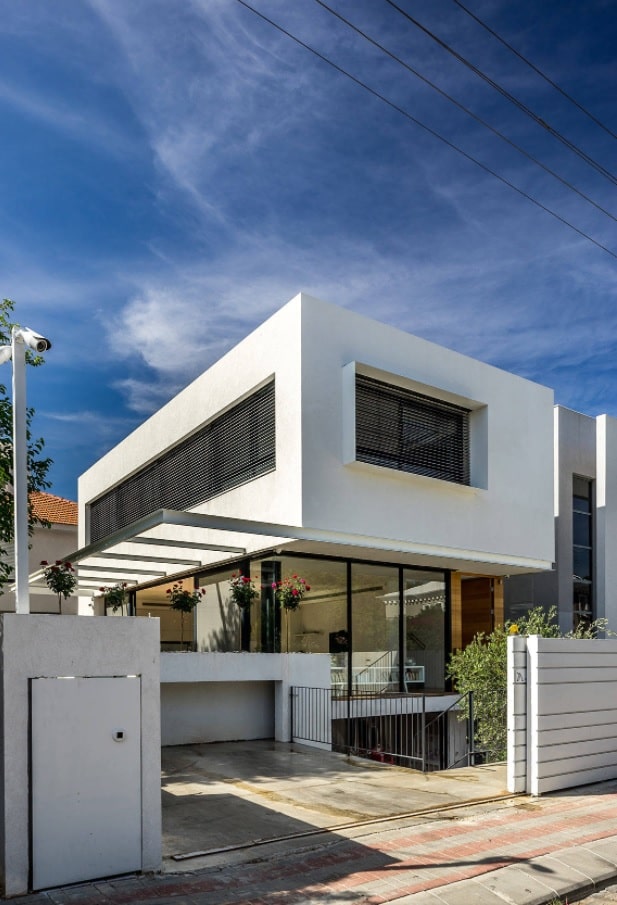 Interior design and decoration should also be modern, consistent with the innovative character of the home. There are two types of smart homes. In the first, all actions are performed with the participation of a person. You must issue a command that runs automatically. For example, you gave the command to fill the bath with warm water, or turn off the light in the office – the processor receives a voice or radio message and independently generates management impulses, informing about the implementation.
The second option – the systems work independently – the light turns on when it gets dark, the air conditioner – when the set temperature is reached, the apartment is set to alarm when the last person left it, etc.
The system includes a network of sensors, a central processor, and executive devices. They form a complex circuit that works synchronously and is interconnected. Naturally, some of the actuators, for example, curtain and jalousie drives, can only work with a certain type of structure. This imposes some restrictions on the choice of models.
Smart home design must match the technical features of automatic and semi-automatic devices. Nevertheless, the scope for creativity is very large. More and more manufacturers of "smart" technology rely not only on the capabilities of their systems but also expand the list of design solutions. Innovative designs appear, stylized as retro, vintage, classic, and other design options. The interiors of smart apartments are becoming more and more "human".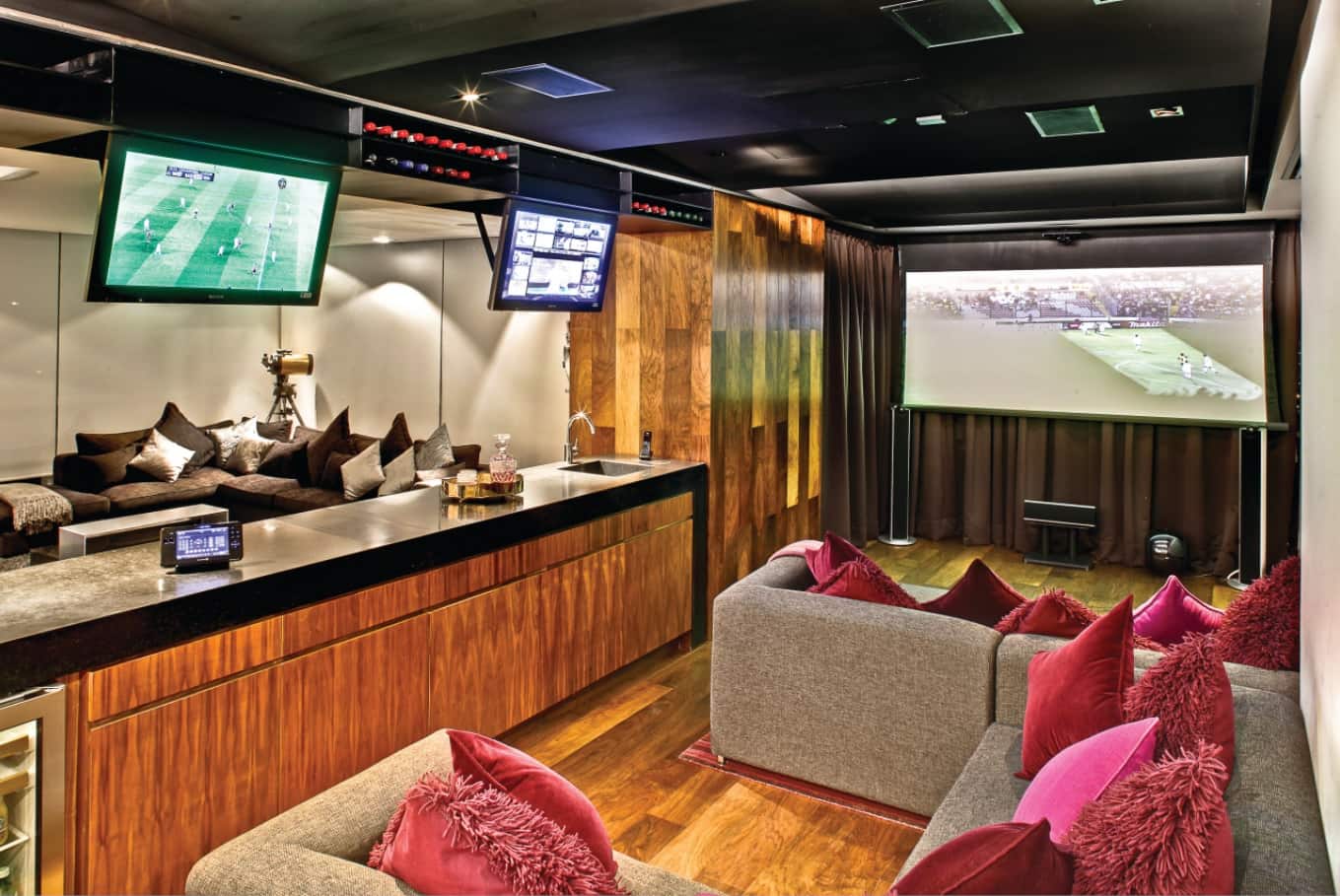 Features of Smart Apartment Interior Design
Typical smart home accessories of the latest models are equipped with Wi-Fi modules. This allows you to upgrade almost any home, regardless of the interior option. But practice shows that it is best to design a smart home from scratch, incorporating all the innovations at the design stage of the project. In this case, the smart interior will correspond to the spirit of the house as much as possible, and it will be easier to improve its functionality.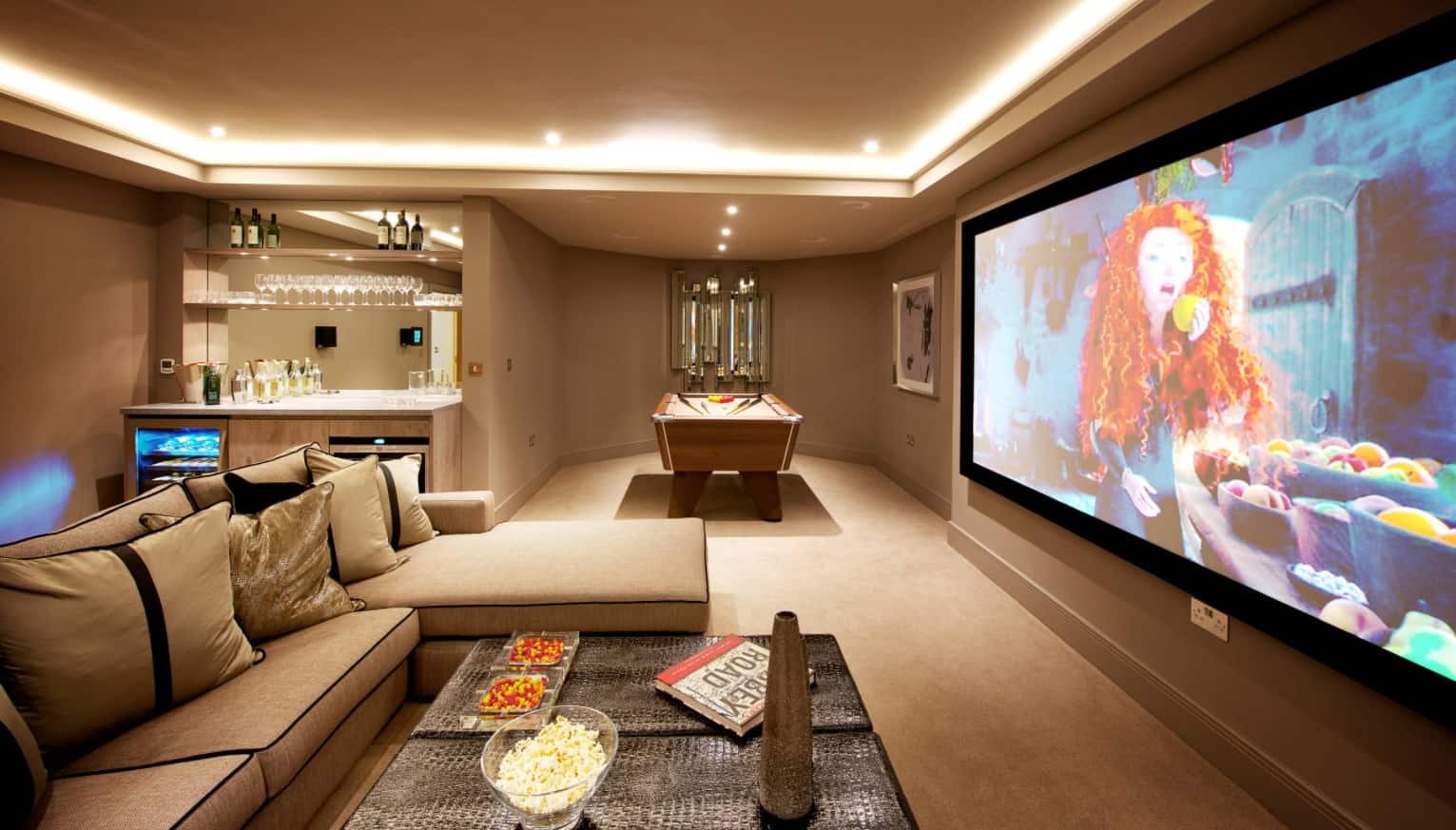 When creating the design of houses inside, you need to look into the future – new gadgets appear almost daily. It is necessary to provide the possibility of expanding the functionality, laying in the interior the potential for changing individual technical and artistic solutions. Of course, it is impossible to foresee everything, but making the majority of solutions sufficiently mobile is quite possible. No bulky furniture and heavy chandeliers, maximum space and light.
Smart Home Design Tips
Everything for a smart home can be bought on the Internet or in stores in the form of ready-made kits, or one by one. It is necessary to involve professionals in the choice of the processor, sensors, and actuators. On your own, you will get lost in the abundance of gadgets. But there is one important recommendation – do not be tempted by the low price and do not buy the flagship devices of the past or the year before last. Naturally, in terms of technical characteristics, they are still at their best, but this is already yesterday. The possibilities of electronics for a smart home are changing rapidly; try to ride the crest of the latest technologies.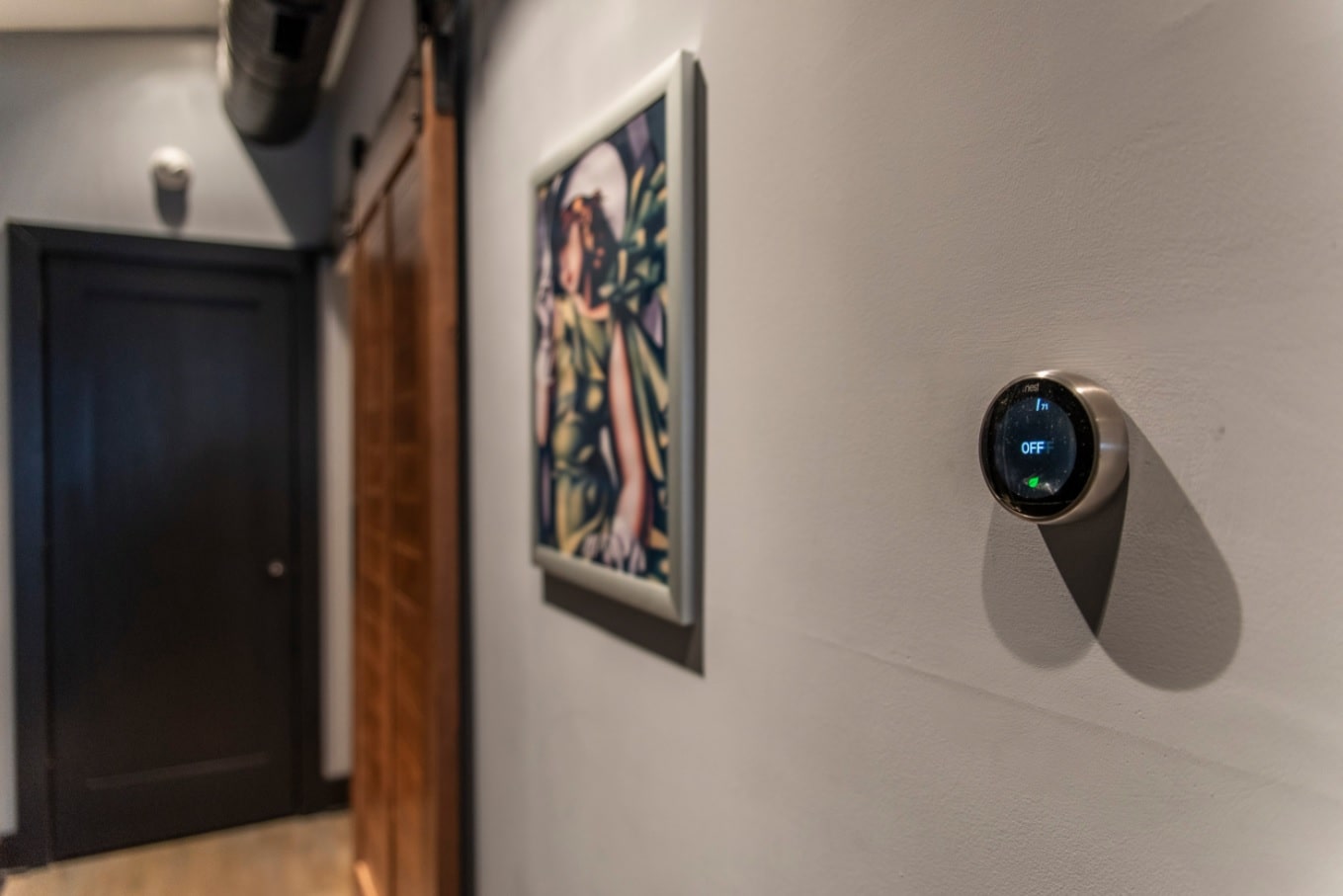 The development of an interior design project is the lot of professional teams, which include specialists who know the features of artistic solutions, and electronics engineers who are well versed in modern home appliances. The modern design of a smart apartment is one of the most difficult areas of a decorator's work.