When you're moving to a newly-renovated home, it's essential to make it a warm and inviting place to live in. And aside from your living room and bedroom, you also spend a lot of time in your bathroom doing personal stuff. Typically, bathrooms are used not just by your family members but also by your guests many times throughout the day.
Because of this, the installation of laminate flooring in your bathroom can be a great idea. As defined, laminate flooring refers to residential flooring, which serves as an attractive and easy-to-install alternative to hardwood flooring. However, just like other design aspects of a house, using this type of flooring comes with both advantages and disadvantages.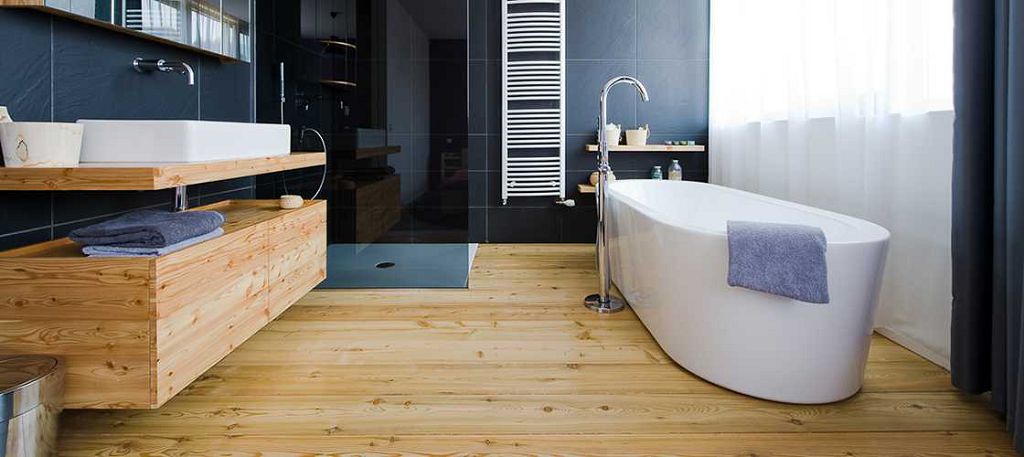 So, if you want to know whether the installation of laminate flooring is right for your home, here are the pros and cons to remember from the get-go.
Pros:
Easy-To-Install
As mentioned earlier, laminate flooring comes with an easy installation process than a hardwood. With the advent of modern innovations, you can probably install hundreds of square feet in just a single weekend. The laminate flooring that's available in the market today contains a fold and lock layout, making the installation process faster and smoother. And since it's made from a soft board, cutting them into pieces is much easier.
Durable
Laminate flooring is durable. Unlike a hardwood, this type of flooring in your bathroom is resistant to dents and scratches. It contains a wear layer that provides protection for the photographic layer below it. Even if the protective layer is damaged, you don't need to worry because most manufacturers and suppliers offer a 10-year warranty for your laminate flooring.
Easy-To-Clean
When you install laminate flooring, cleaning will no longer be a problem. With a broom and a mop, you can easily clean the flooring in your bathroom. Unlike other types of flooring, the installation of this type of flooring doesn't require you to use max to maintain its physical appearance and elegance.
Thus, if you'll move into your new home and decide to use laminate flooring for your bathroom, don't forget to bring your cleaning tools and equipment for the maintenance of the flooring. To ensure a smooth relocation of your household belongings, you can always use professional moving services long distance.
Exceptional Appearance And Functionality
Laminate flooring can imitate different kinds of surface materials such as hardwood and stone. This what makes this type of flooring physically attractive. Moreover, when you use laminate flooring, you can take advantage of an underlayment that provides comfort to your feet.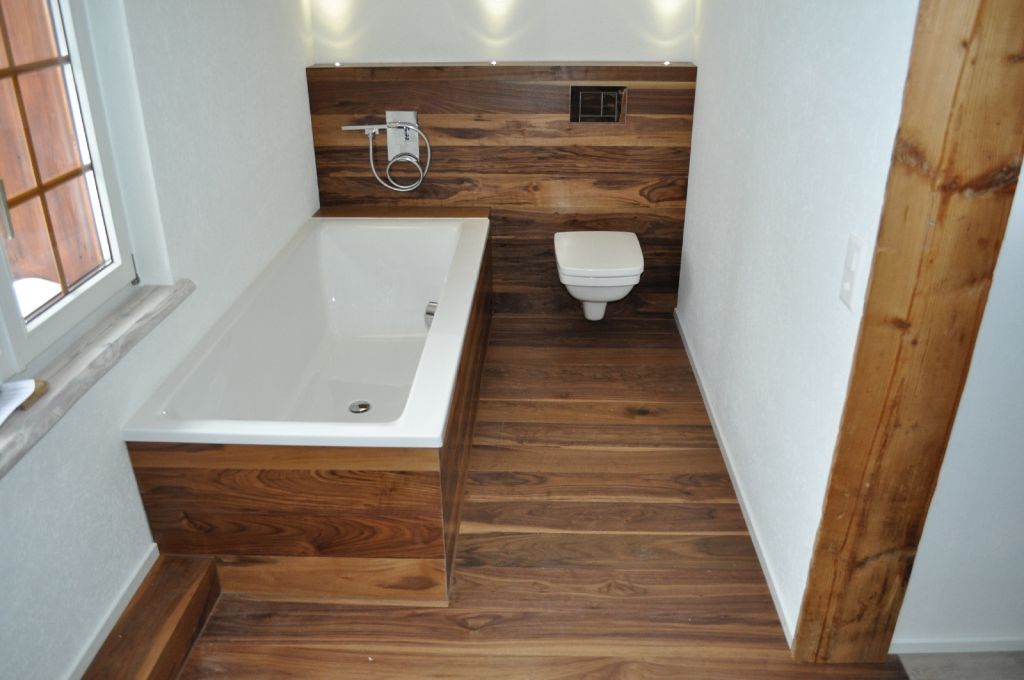 Cons:
Slippery When Wet
Despite laminate flooring's easy installation process, it can become very slippery when it's wet. As a result, it can be dangerous to anyone who will have to use the bathroom for personal matters. Also, a slippery wet can damage your flooring over a long period of time.
Therefore, if you want to protect your investment in this type of flooring, make sure you have a shower or a rug placed near your bathtub. By doing this, you can reduce any chance that water will fall and drip into your laminate flooring.
Resale Value
Installing laminate flooring for your bathroom might affect the sale price of your home in case you want to resell it. Unlike hardwood, this type of flooring might not be as appealing to your prospective homebuyers.
Inability To Refinish
Just like other design materials for your home, laminate flooring isn't capable of being refinished. This means that when a part of this flooring incurs damage, you'll be forced to replace everything, which is a costly renovation for your bathroom.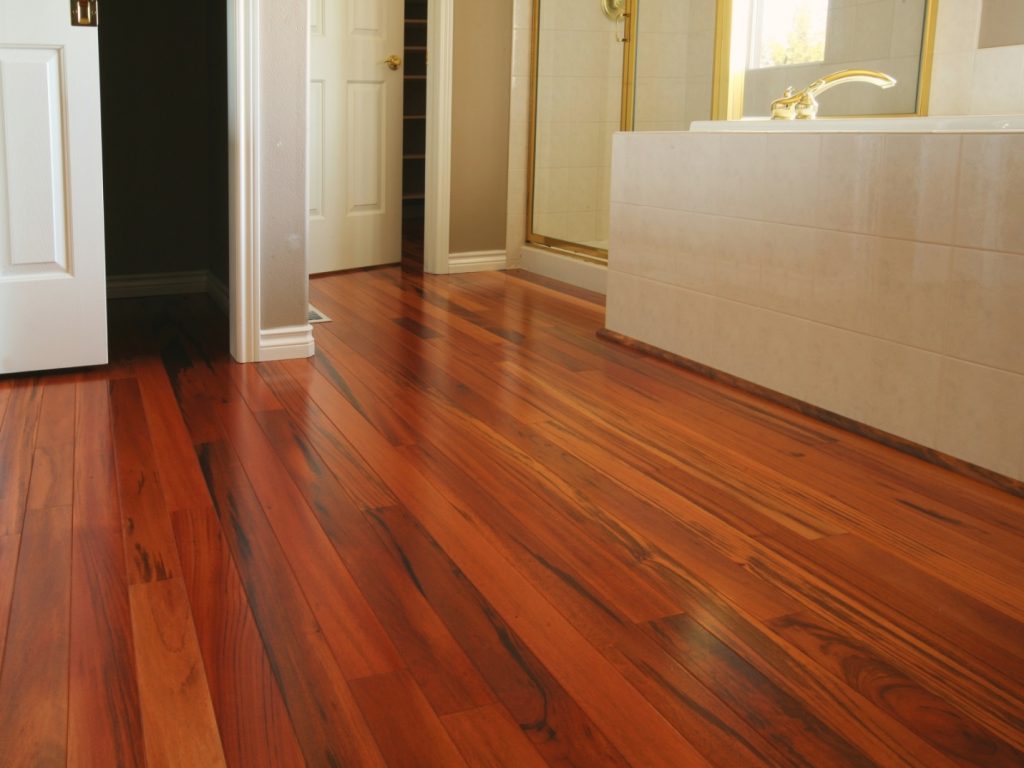 Not Eco – Friendly
If you're an environmentalist, using laminate flooring might not be a practical option. Generally, the wear layer of this type of floor has a plastic component that isn't capable of degradation in landfills. And since some laminate materials contain formaldehyde and other toxic chemicals, they can't be good for the environment.
Conclusion
With these pros and cons in place, you'll be able to decide whether laminate flooring is the best fit for your bathroom. Therefore, if you're moving to a new home with the help of movers anytime soon, you can use this article to help you make an informed decision, especially if you're on the renovation stage of your new home.