If we talk about the Georgian interior design style, there is no such style in the theory: in fact, this is a subcategory of ethnic styles. In addition, most often designers resort to such a decoration option in the interior when decorating cafes and restaurants, but no one forbids you to embody a piece of sunny Georgia at home.
Contents:
But before you start decorating the room or house in the Georgian style, you should get to know this country better: get to know the local traditions, feel the spirit and aroma of wine, the hospitality of the Georgian people, study some of their toasts. It's best to go to Tbilisi and study Georgia all by yourself so that later you can put all this into practice. After all, the Georgian style is very simple, concise, discreet, and consists of large details that reflect national traditions and customs.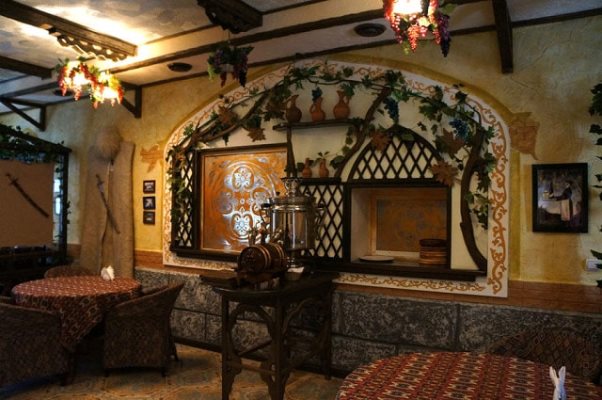 Georgian Style Highlights
And therefore, if we talk about the details of the Georgian style in the interior, they are:
the presence of vines in the decor. It can be either an artificial vine or a living one wrapping around a balcony. In this case, a twig of the vine adorns the furniture, the head of the bed;
space in the room. This style provides space, freedom of movement, and no narrow corridors. It is especially important that there is plenty of space in the kitchen;
massive, not catchy furniture in dark colors;
whitewashed walls alternating brickwork. Moreover, very often the walls are decorated not with paintings, but with beautiful carpets painted with national patterns;
wooden beams on the ceiling.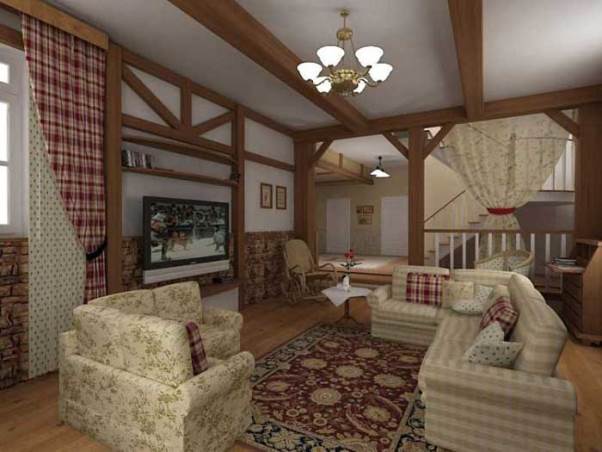 The Color Scheme in the Georgian Interior Style
The Georgian interior style does not differ in bright colors. Dark shades are preferred: gray, brown, black, white, and ocher. The wine-red tandem with a hint of sapphire is of particular note. Bright details in the form of decor elements are added to dilute this grayness.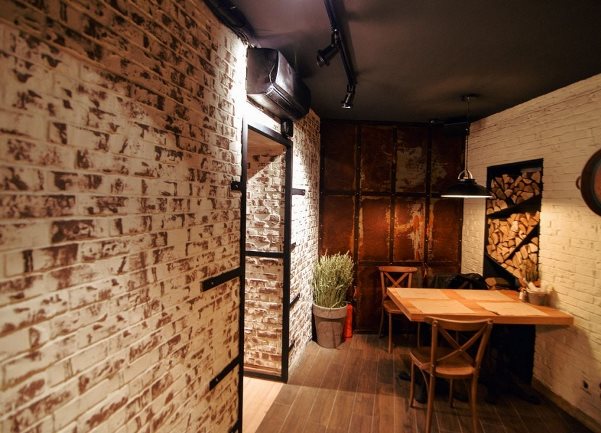 Georgian Style Interior Decor
And therefore, if we talk about interior decor in the Georgian style, then this is primarily a branch of the vine, which we have already mentioned, as well as bright carpets with national ornaments. Wine vessels, large vases, all kinds of metal lamps with the effect of aging, embossing, wall ceramics, as well as antiques, and collectible steel arms (sabers, daggers) are also used as decor.
And most importantly, the atmosphere in the Georgian style should have an atmosphere of goodwill and hospitality. After all, it is precisely these two features that distinguish the Georgian people.