A kitchen remodel is a significant investment, and therefore you should plan one both thoughtfully and thoroughly. By researching and keeping these considerations in mind, you will be sure to have a plan on how to achieve your perfect kitchen.
Cost & Budget
The first—and maybe most important—aspect of a kitchen remodel is to determine the potential cost of your project. It's essential to weigh out the costs of your renovation so that you're able to establish a project plan and budget. To ensure you have an accurate idea of what your kitchen remodel may look like, utilize tools such as a true cost guide, to get an average dollar amount for typical kitchen elements. Once you have an estimate of what your project will cost, you can then look into planning out a budget.
Considering your budget before moving forward with any renovation can make or break a project. Knowing how much you're willing to spend on various aspects of your remodel will allow you to see where you should save and where you can splurge. Keep in mind why you're remodeling your kitchen; if it's for you to enjoy over the next few years, it makes more sense to splurge on some luxury items to add resale value down the road.
Materials
Once you've assessed the potential costs and a budget, its essential to research materials you can implement into your remodel. The primary materials you should keep in mind are countertops, cabinetry, and flooring.
Countertops come in a wide variety of colors and designs, which can be a perfect way to dress up your kitchen. Each material has pros and cons to meet your budget and performance needs. Granite and marble are luxury options when it comes to countertops, but they provide benefits of a long-lasting, scratch-resistant, and durable surface.
Laminate can replicate the look of marble and granite, for half the price. While it's not heat resistant, laminate shows less evidence of wear and tear, making it a viable option to save some extra pennies during your remodel.
Don't be afraid to mix and match materials. A popular trend is incorporating butcher block into the kitchen as an island countertop to add a unique pop to your space. A bonus of wood countertops is the ability to customize them to your liking; you can leave the wood unfinished or stain it and refinish it to compliment the rest of your kitchen.
Cabinets also come in a wide variety of designs. It's important to note that choosing functionality over design is vital in ensuring you have a kitchen that will work best for you. You can have your cabinets custom-designed, down to the design on the doors. Look into the options of kitchen cabinet designs, to help you decide whether you want a lazy susan, blind corner, or trash pull-out.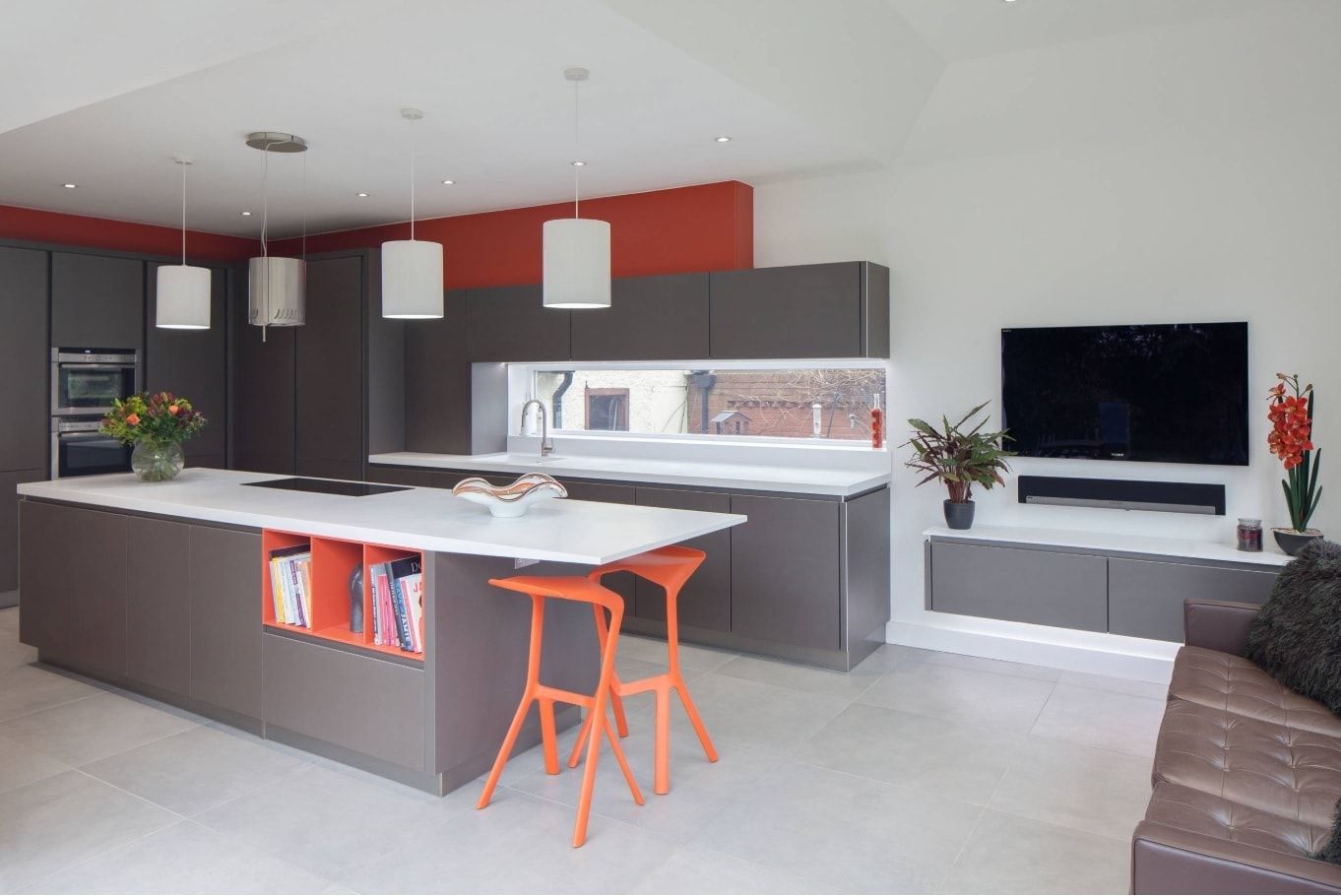 Flooring can make or break your kitchen space. The choice between hardwood, laminate, tile, or vinyl, can be difficult. Weighing out the pros and cons of each material based on your lifestyle—in addition to some research on the best flooring for kitchens—you will be able to choose a material that fits your living space successfully.
Layout
Believe it or not, there is a science to designing your kitchen's layout. It's based on the arrangement of your countertops, major appliances, and cabinets. But, you should ultimately determine the plan based on the kitchen work triangle—which is a concept used to determine the efficiency between the stove, sink, and refrigerator.
There are five fundamental kitchen layouts for you to consider, that implement the kitchen work triangle, and can improve the functionality of your space. The design you choose will be based on personal preference, and also the area that you have to work with.
Design & Details
The last aspect of your remodel to consider is the design and finishing details of your kitchen. The kitchen is the hub of the home and space for loved ones to gather over good food and even better conversation. Use this opportunity to achieve the perfect entertaining space, and utilize color to solve any design dilemmas you may have.
One of the most fun elements of remodeling your kitchen comes in the decorative aspect. Will you have tiled walls or painted? Will you have hardwood floors, vinyl, or tile? What type of light fittings will you incorporate? From considering simple details like the handles to use for your drawers to huge aspects like your countertop materials, putting the final touches to your room can make or break your space. Even something as simple as selecting the right faucets can be surprisingly challenging (and you can find the importance of making the right choice of faucets explained on kitchenfaucets.reviews) but if you get it right you'll be adding a ton of value to your home.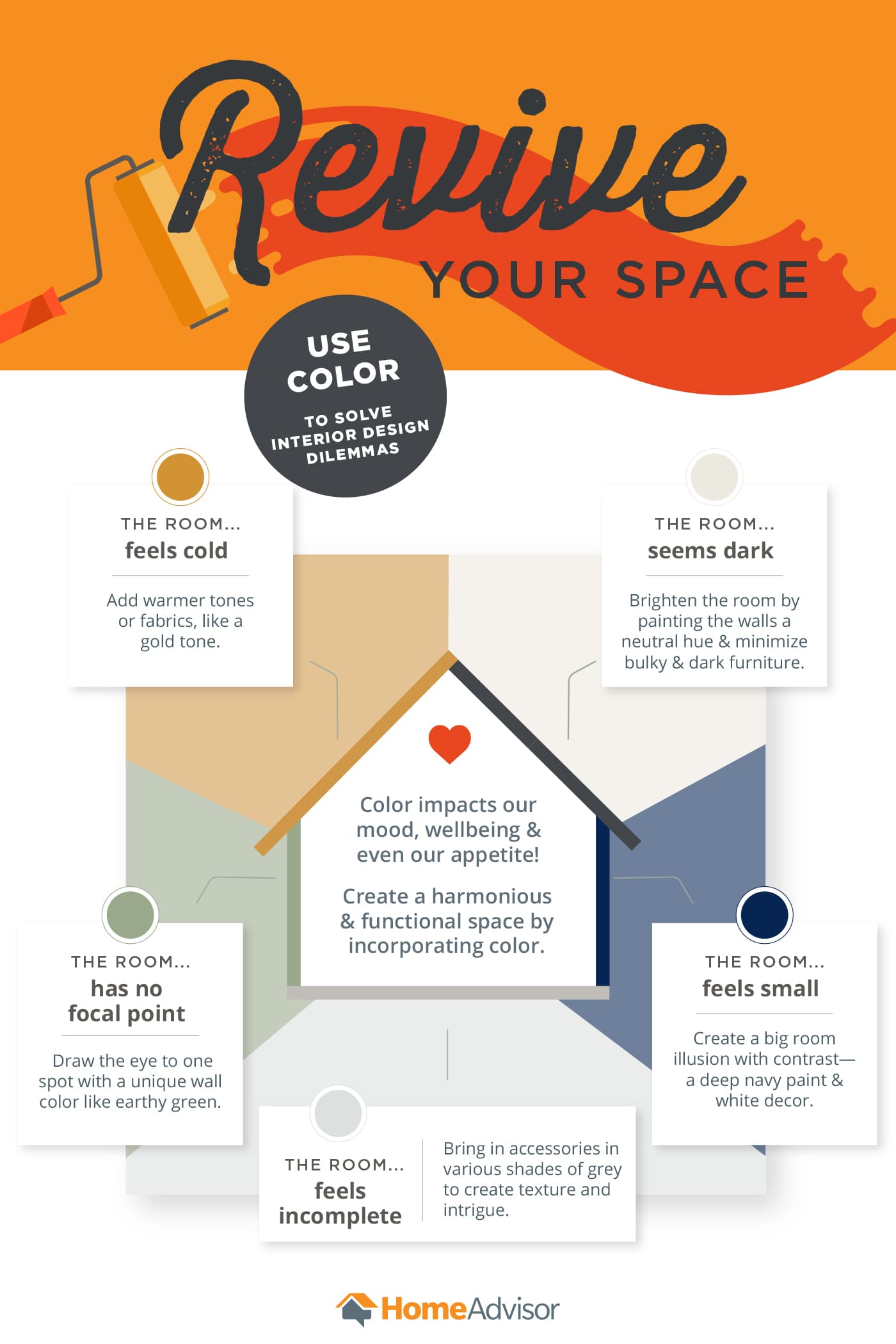 Appliances
While considering your layout, you need to think about the various kitchen appliances that you are planning to use. There's nothing worse than designing a beautiful kitchen then realizing there's nowhere to put your fridge or dishwasher. Once you've decided on the essential appliances, you need to determine the best places for them to be sited. A professional will be able to advise the most convenient places to site your most used appliances so you won't have to constantly walk around your kitchen to gain access to your oven, refrigerator and sink.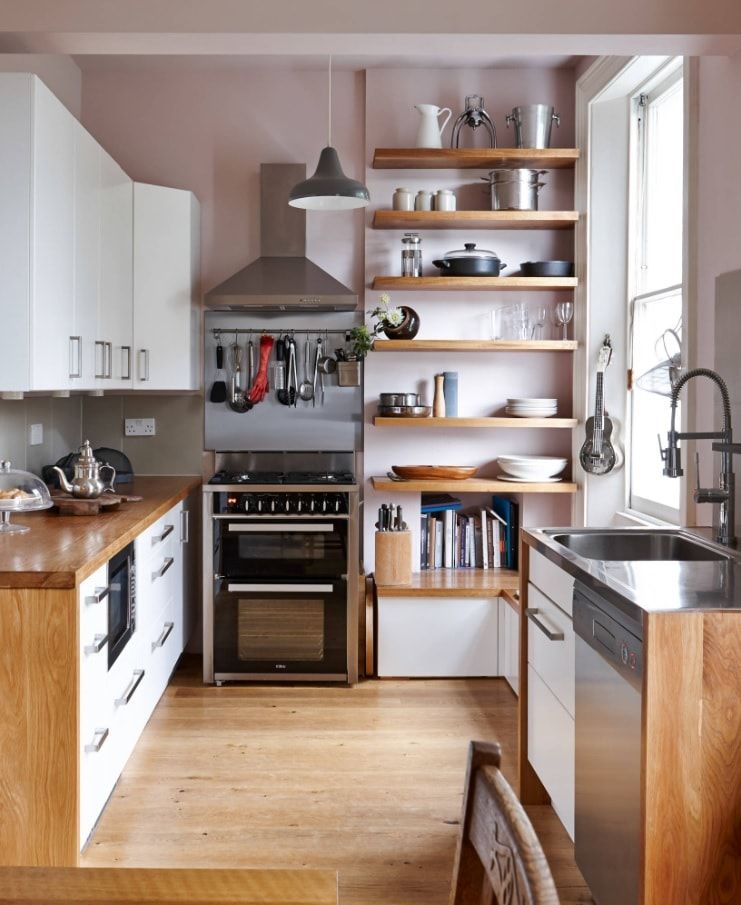 Storage
Even the largest kitchen can become crowded rapidly once all the family gets in there. While you're remodeling your kitchen, it's time to think about how you can incorporate more storage into your room without detracting from the overall appearance of your space. There are lots of innovative and effective designs for storage that will give you all the room you need to store away all of your essentials but without spoiling the streamlined look of your kitchen. From sliding narrow drawers that are perfect for holding spices to incorporated wine racks and space efficient cabinets, a professional kitchen designer will be able to help you to come up with exciting ways of putting all of your food, tableware and cutlery away.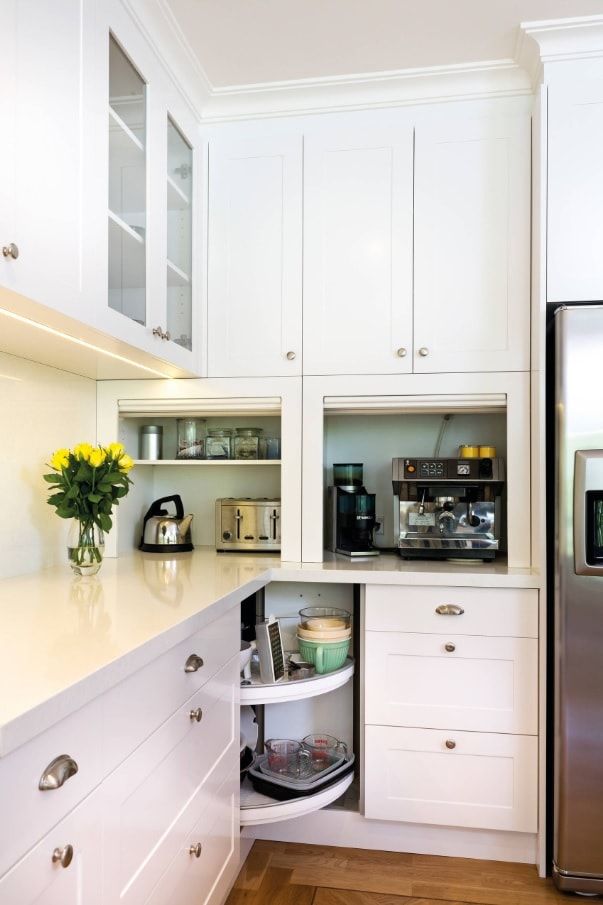 Long Term Value
While we're talking about added value, it's time to move on to the final aspect to consider when remodeling your kitchen. This is something that is often overlooked, but it is nevertheless something that is important to bear in mind when working on any home improvement project – how will your revamp affect your home's resale value? If you're planning to stay in your home for the rest of your life, this may not be such a relevant aspect for you, but at the same time it is still something that you might want to keep in the back of your mind. If you're only planning to stay for a couple of years before moving on, you will definitely need to think about choosing a kitchen design that fits the needs of a lot of people and their different lifestyles. Keeping your own unique and personal tastes to a minimum will be more important when you're trying to increase your property's worth.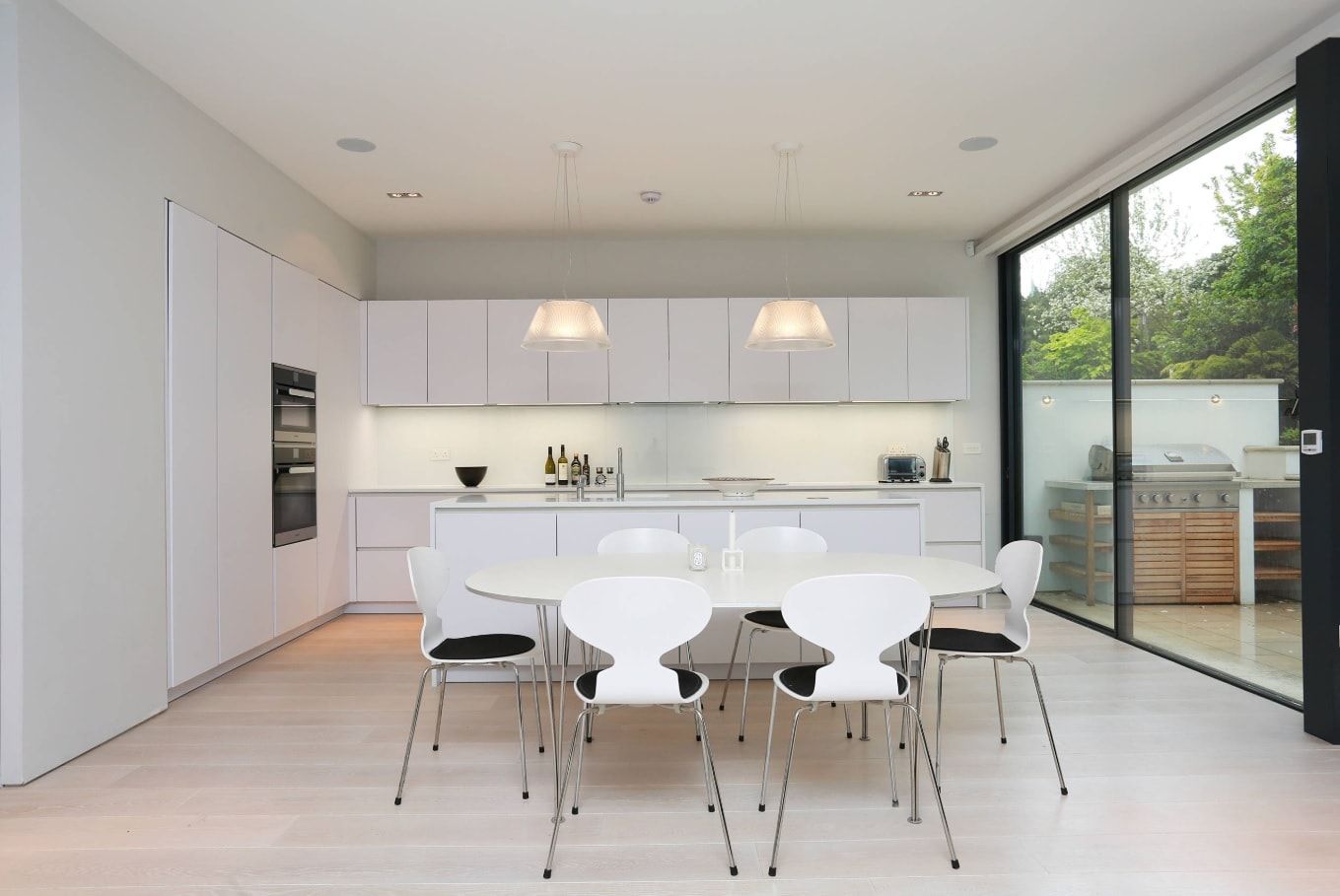 Other important aspects to consider are finishing touches, such as hardware and backsplash. Mixing and matching colors and materials is a great way to transform your kitchen into a unique space. Blend warm and cool tones to give your area a layered look. You can incorporate different finishes in the hardware, light fixtures, open shelving, and decor items you choose.
The Do's and Dont's of a Kitchen Remodel
That may sound disheartening, but you can take steps to mitigate the number of errors you make along the way by giving yourself enough time before the project begins to learn about some of the more common reno pitfalls. Here's a list of some do's and don'ts that'll get you started.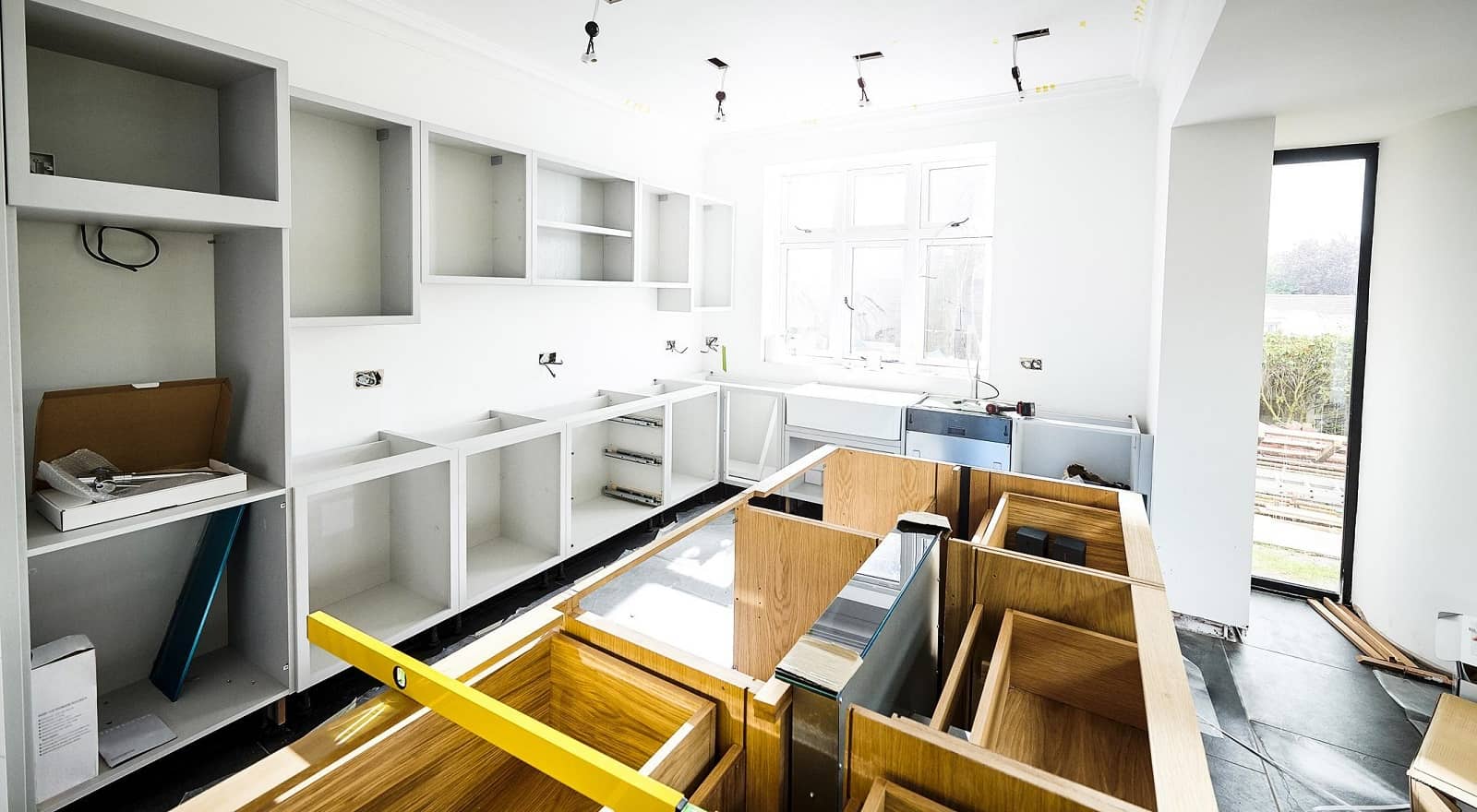 The Dos: 
Do your research. Even before you sit down to begin interviewing contractors, choosing appliances, or selecting fixtures, you need to develop a clear idea of what your project will entail. To help you with your visualization, create a Pinterest board filled with images of what you'd like your kitchen to contain. Think about how you'd like your kitchen to be laid out, how it could be made more functional, and what color scheme you'd like to employ.
Do consider your space and how it will be used. Understanding the purpose of your kitchen can impact your final design. For example, will your kitchen be a gathering place for the family? Do you find yourself entertaining often and need plenty of space to prepare elaborate meals? Having a clear understanding of how space will be used will help you and your designer incorporate all the things you need to create your dream kitchen.
Do attempt to get the most you can from the space. Make sure that you are maximizing the space. Since many kitchen remodels involve gutting the existing space, this will be your opportunity to make sure that every square inch of your kitchen has a purpose. Consider extending cabinets to the ceiling for additional storage or add a prep station in a previously under-used corner of the room.
Do budget for the unexpected. You might think you've successfully budgeted for your project provided you can account for every dollar you intend to spend. Unfortunately, most home renovation projects contain at least some unknowns, and that means unexpected expenditures. A general rule of thumb is to designate 10-20 percent of your overall budget for additional expenses.
Do keep a record of your spending (receipts). It's never a bad idea to hang on to your receipts and you will have many. Whether you need to return unneeded materials, want to provide the documentation of the work completed to the next owner, or need supporting documents for any tax credits you're claiming, ensure you have a designated spot to keep your receipts organized.
Do meet with a kitchen design expert. Experts are experts for a reason. Not only can they provide you with answers to the questions you do have, but they also answer questions you didn't even think to ask! Benefitting from the experience of a professional could save you time, money, and a lot of frustration compared to if you decided to go it alone.
Do put stock in the words of experts. Remember that if you hire a group of experts to remodel your kitchen, it's their job to make your home look great. If you've done your due diligence when hiring your contractors, trusting their judgment, and work ethic should be easy. If the expert doesn't understand your vision, it could be a sign that you should hire someone else.
Do be realistic about the renovation project. Whatever you do, make sure your project is rooted in reality. Your budget is often a tether to reality that you can rely upon, but even so, it's easy to get carried away. If your existing kitchen has a good flow and is structurally sound, perhaps all you really need are a few cosmetic upgrades instead of a complete kitchen remodel.
The Don'ts
Don't skip the technical homework. Though it's perhaps more enjoyable to plan out what your cabinets will look like, what your countertop will be made out of, and which high-end appliances will grace your kitchen, considering the more technical items of the project are equally important. For example, you'll want to ensure that any new outlets or lighting are optimally placed for the new layout. The functionality of the smaller details could determine the layout of the rest of the kitchen.
Don't rush through the design and planning phase. The more time you spend in the design and planning phase, the more smoothly your project will go. It's admittedly very tempting to get the ball rolling once the ideas start to flow, but it's important to redirect that enthusiasm back to planning activities. You need to be able to visualize working in your new kitchen and make sure that everything you've chosen is right.
Don't price yourself out of your neighborhood. If your renovation plan reflects the changes you want to enjoy for years to come, perfect. If, however, your reno plan is motivated by a decision to imminently list the house for sale, there is such a thing as over renovating. For example, your renovations could add so much value to your home that it will actually put it outside the budget for those looking to move to your neighborhood. Before putting your plan in action, be strategic on how much value your changes will add.
Don't expect your space to look like a home reno television show. Remember that even reality television shows are highly scripted. The transformations that inspire you while watching your favorite programs are usually a far cry from what you can expect your project to look like.
Don't fall prey to short-term style fads. Consider for a moment that styles are constantly changing; the style you fall in love with today could be a style you detest tomorrow. Since kitchen renos don't typically happen at the drop of a hat, try to avoid any perceived short-term fads. If in doubt, stick with a classic style.
To be clear, the items above don't represent everything you'll need to consider, but they're a great place to start and it may get you thinking about things you previously didn't. If you have more questions or are ready to get the planning phase underway, check out Builder's Cabinet Supply for unique, custom kitchen cabinets that will last for years to come.
No matter what you decide, keeping these considerations in mind will have you prepared come time for your kitchen remodel. Researching and knowing your options beforehand will ensure you have a successful renovation and the result of a kitchen you love.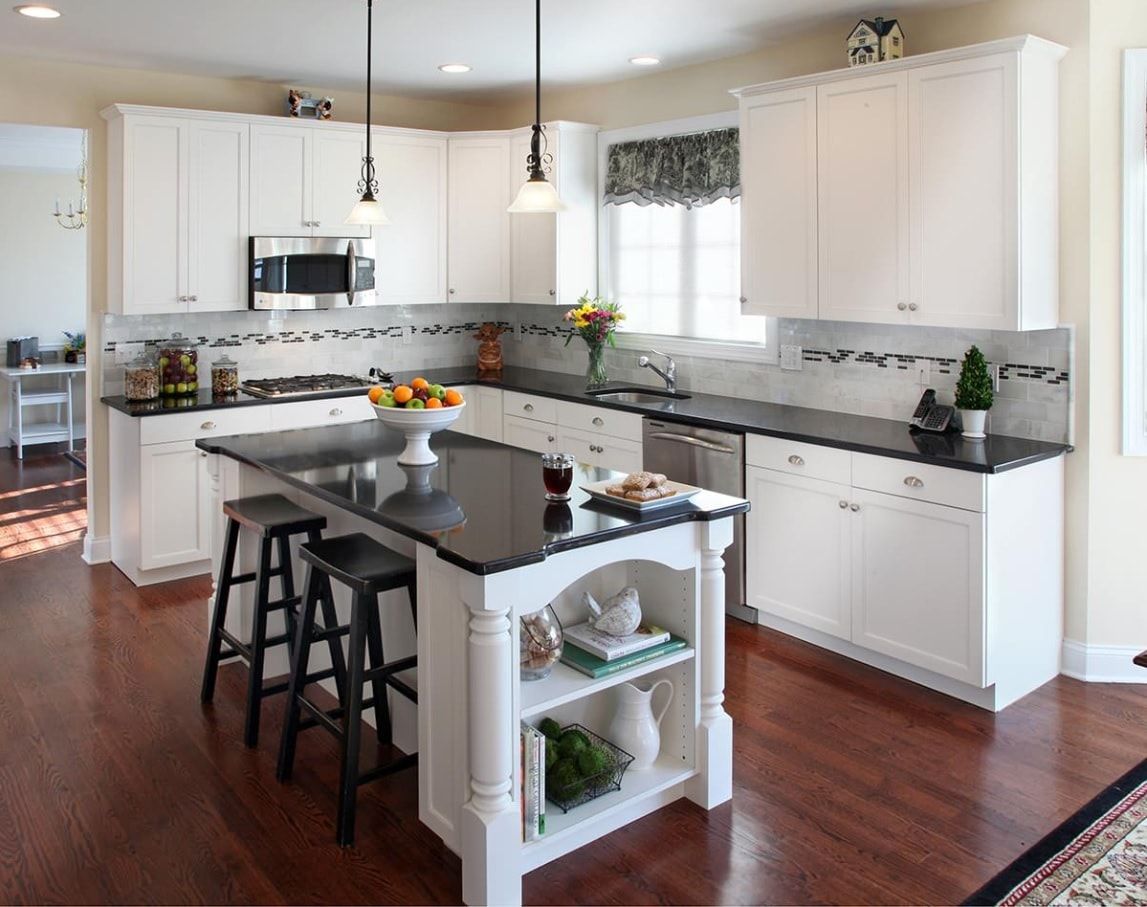 Three Extra Tips to Get More Space in Small Kitchen
Looking for some surefire ways to get some more space in the kitchen? According to Ktchndad, here are a few tips that I think you will find really useful:
Reach new heights. As I mentioned before, we all tend to hang on to kitchen appliances that we know in the back of our minds we probably will never use again. If your kitchen cabinets currently end at just above arm's length, why not try installing some matching cabinets above these that touch the ceiling. Although you won't be able to reach them, you can fill these cupboards with the things that you rarely use, and since you rarely or possibly never use them, it doesn't matter that they are in a tricky to reach the place. Invest in a kick stool and that will be problem solved.
Pull out cabinets. Sometimes cabinet space and drawer space can be really limited in smaller kitchens, that is why it is a great idea to install some pull out cabinets. These cabinets will give you the extra space to store plates, glasses, and other dinnerware.
Start hanging out. Another great way to save on space is to use empty wall space to hang some of your kitchen utensils and pots and pans. A neat display of pans on the wall can look quite quirky inside a country style kitchen. Or use a magnetic knife strip against the wall to store your sharp knives which takes away the need for a bulky knife block on your kitchen countertop. You could also purchase half a dozen wall hooks to hook cooking utensils or big mugs, freeing up space in drawers and cupboards.