A kitchen remodel is a significant investment, and therefore you should plan one both thoughtfully and thoroughly. By researching and keeping these considerations in mind, you will be sure to have a plan on how to achieve your perfect kitchen.


Cost & Budget
The first—and maybe most important—aspect of a kitchen remodel is to determine the potential cost of your project. It's essential to weigh out the costs of your renovation so that you're able to establish a project plan and budget. To ensure you have an accurate idea of what your kitchen remodel may look like, utilize tools such as a true cost guide, to get an average dollar amount for typical kitchen elements. Once you have an estimate of what your project will cost, you can then look into planning out a budget.


Considering your budget before moving forward with any renovation can make or break a project. Knowing how much you're willing to spend on various aspects of your remodel will allow you to see where you should save and where you can splurge. Keep in mind why you're remodeling your kitchen; if it's for you to enjoy over the next few years, it makes more sense to splurge on some luxury items to add resale value down the road.
Materials
Once you've assessed the potential costs and a budget, its essential to research materials you can implement into your remodel. The primary materials you should keep in mind are countertops, cabinetry, and flooring.
Countertops come in a wide variety of colors and designs, which can be a perfect way to dress up your kitchen. Each material has pros and cons to meet your budget and performance needs. Granite and marble are luxury options when it comes to countertops, but they provide benefits of a long-lasting, scratch-resistant, and durable surface.
Laminate can replicate the look of marble and granite, for half the price. While it's not heat resistant, laminate shows less evidence of wear and tear, making it a viable option to save some extra pennies during your remodel.
Don't be afraid to mix and match materials. A popular trend is incorporating butcher block into the kitchen as an island countertop to add a unique pop to your space. A bonus of wood countertops is the ability to customize them to your liking; you can leave the wood unfinished or stain it and refinish it to compliment the rest of your kitchen.
Cabinets also come in a wide variety of designs. It's important to note that choosing functionality over design is vital in ensuring you have a kitchen that will work best for you. You can have your cabinets custom-designed, down to the design on the doors. Look into the options of kitchen cabinet designs, to help you decide whether you want a lazy susan, blind corner, or trash pull-out.
Flooring can make or break your kitchen space. The choice between hardwood, laminate, tile, or vinyl, can be difficult. Weighing out the pros and cons of each material based on your lifestyle—in addition to some research on the best flooring for kitchens—you will be able to choose a material that fits your living space successfully.
Layout
Believe it or not, there is a science to designing your kitchen's layout. It's based on the arrangement of your countertops, major appliances, and cabinets. But, you should ultimately determine the plan based on the kitchen work triangle—which is a concept used to determine the efficiency between the stove, sink, and refrigerator.
There are five fundamental kitchen layouts for you to consider, that implement the kitchen work triangle, and can improve the functionality of your space. The design you choose will be based on personal preference, and also the area that you have to work with.
Design & Details
The last aspect of your remodel to consider is the design and finishing details of your kitchen. The kitchen is the hub of the home and space for loved ones to gather over good food and even better conversation. Use this opportunity to achieve the perfect entertaining space, and utilize color to solve any design dilemmas you may have.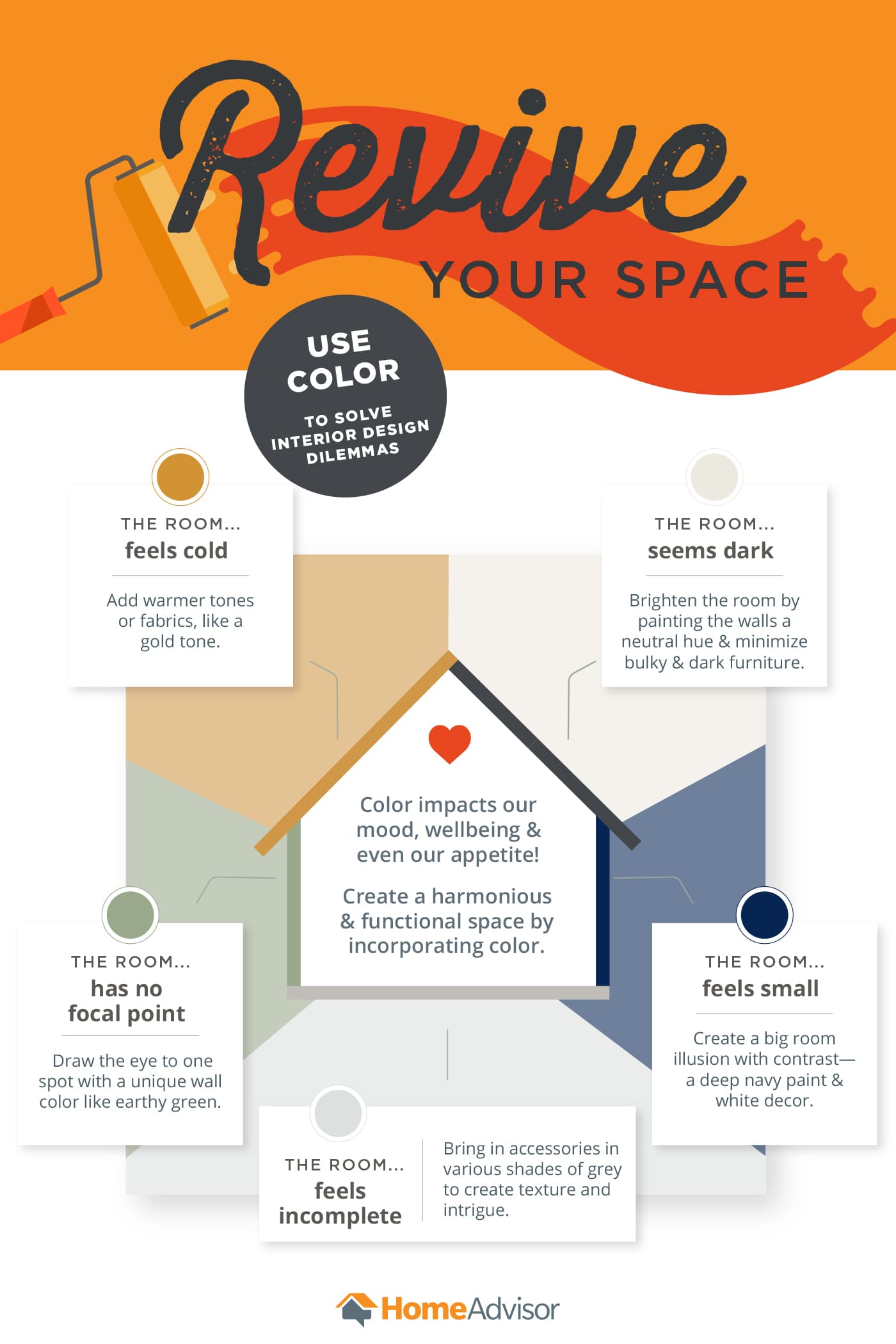 Other important aspects to consider are finishing touches, such as hardware and backsplash. Mixing and matching colors and materials is a great way to transform your kitchen into a unique space. Blend warm and cool tones to give your area a layered look. You can incorporate different finishes in the hardware, light fixtures, open shelving, and decor items you choose.
No matter what you decide, keeping these considerations in mind will have you prepared come time for your kitchen remodel. Researching and knowing your options beforehand will ensure you have a successful renovation and the result of a kitchen you love.