Every modern hostess seeks comfort, functionality, aesthetic beauty, and reliability in her kitchen. That's why the most topical technologies and fashion trends are oriented on not inventing more and more new technologies, but primarily on creating a cozy and homey atmosphere in this important space of accommodation. We open new materials to finish the interior and to use in the manufacturing of one or another piece of furniture, bringing the existing technologies to perfection. But some of the functional parts of the kitchen were left untouched for many years. And the butcher block countertop, i.e. raw wooden top for cutting meat has almost the same design and execution from its invention. We will try to explore how does this essential part of the kitchen has saved its relevance to these days and how is it better to inscribe butcher block countertop in the modern kitchen interior.
Contents: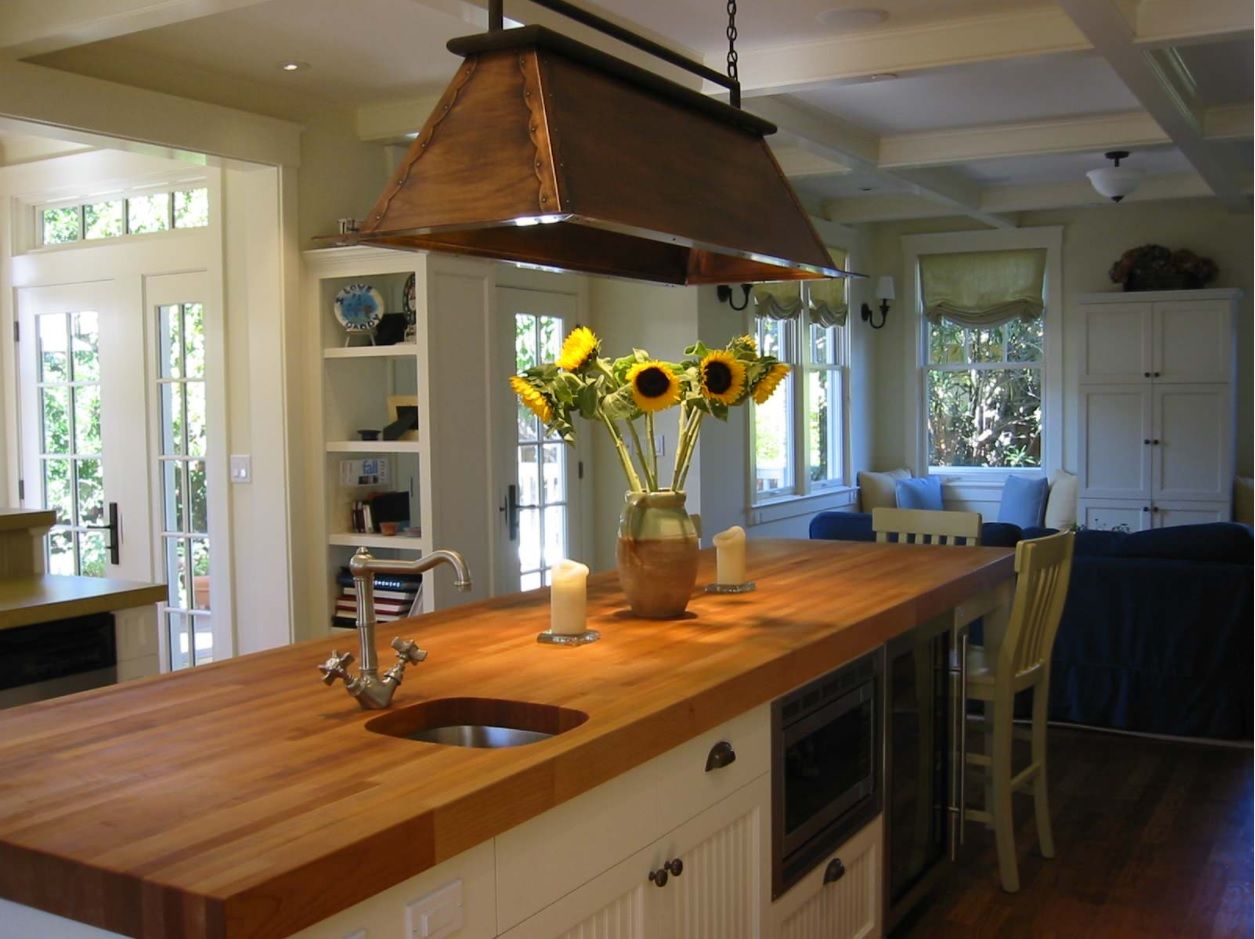 Butcher Block Countertop in Modern Kitchen Interior. Types and Materials
technically speaking, there is no special sorts and divisions in manufacturing of butcher block countertops, but, nevertheless, we can conditionally distinguish two types of them:
Solid wooden items;
Wooden plates and combined wood.
Let's quickly overview the advantages and main flaws of each type.
Solid Wooden Butcher Block Countertops
As it is clear from the name, solid wood products are made of natural raw timber. Logs are sawing into big parts of the future countertops, treating with special compounds preventing swelling from contact with water and sagging after some time of exploitation. Then these parts are glued to each other and left to complete readiness. We achieve the natural structure and spectacular view of all streaks and veins of raw wood. The appearance is probably the most valuable plus of solid wooden countertops as its unrepeatable surface can fit absolutely any interior style and design.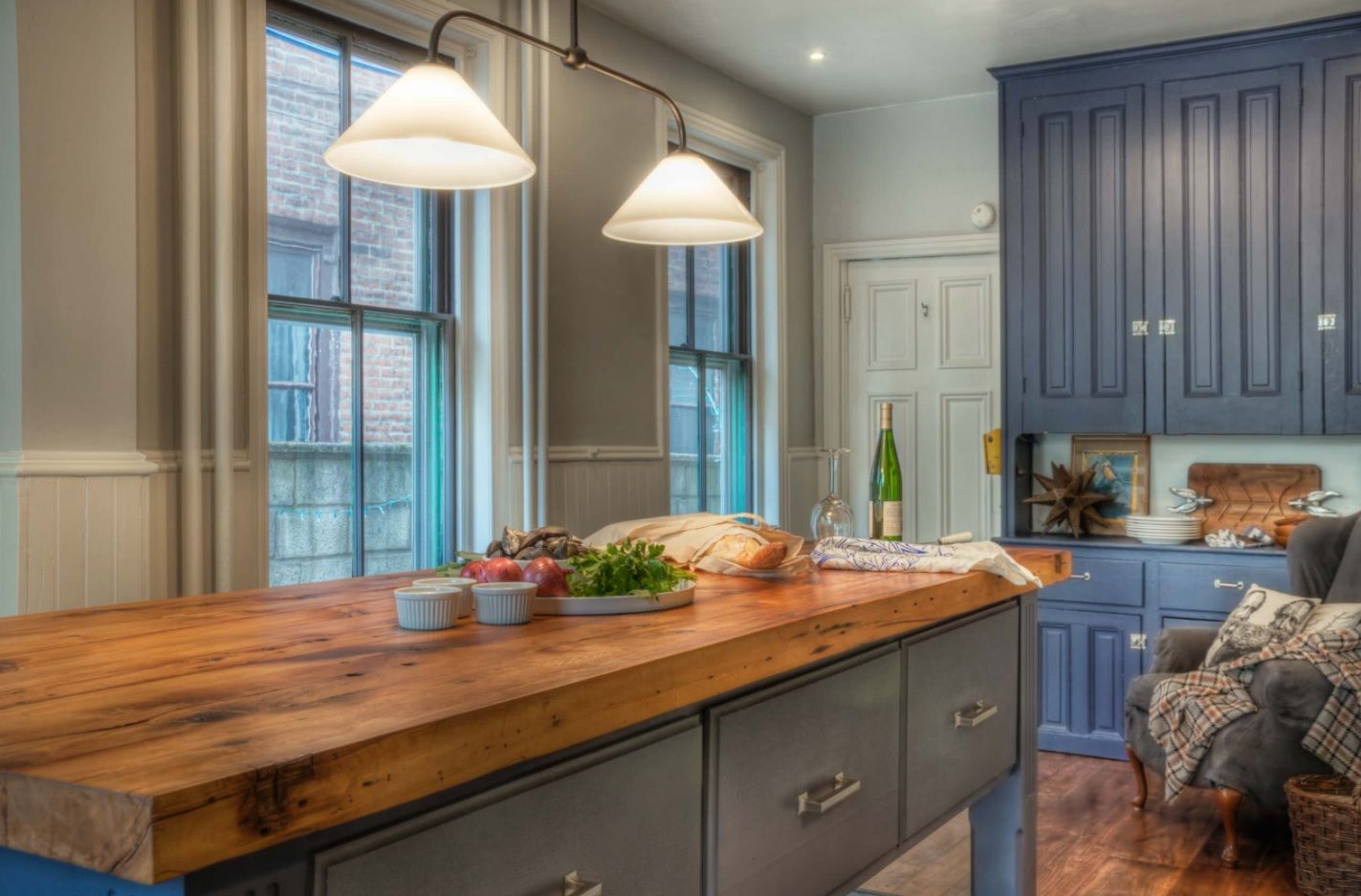 Also, these countertops are almost "everlasting" in terms of usage as well as they are maximally simple and unpretentious in maintenance.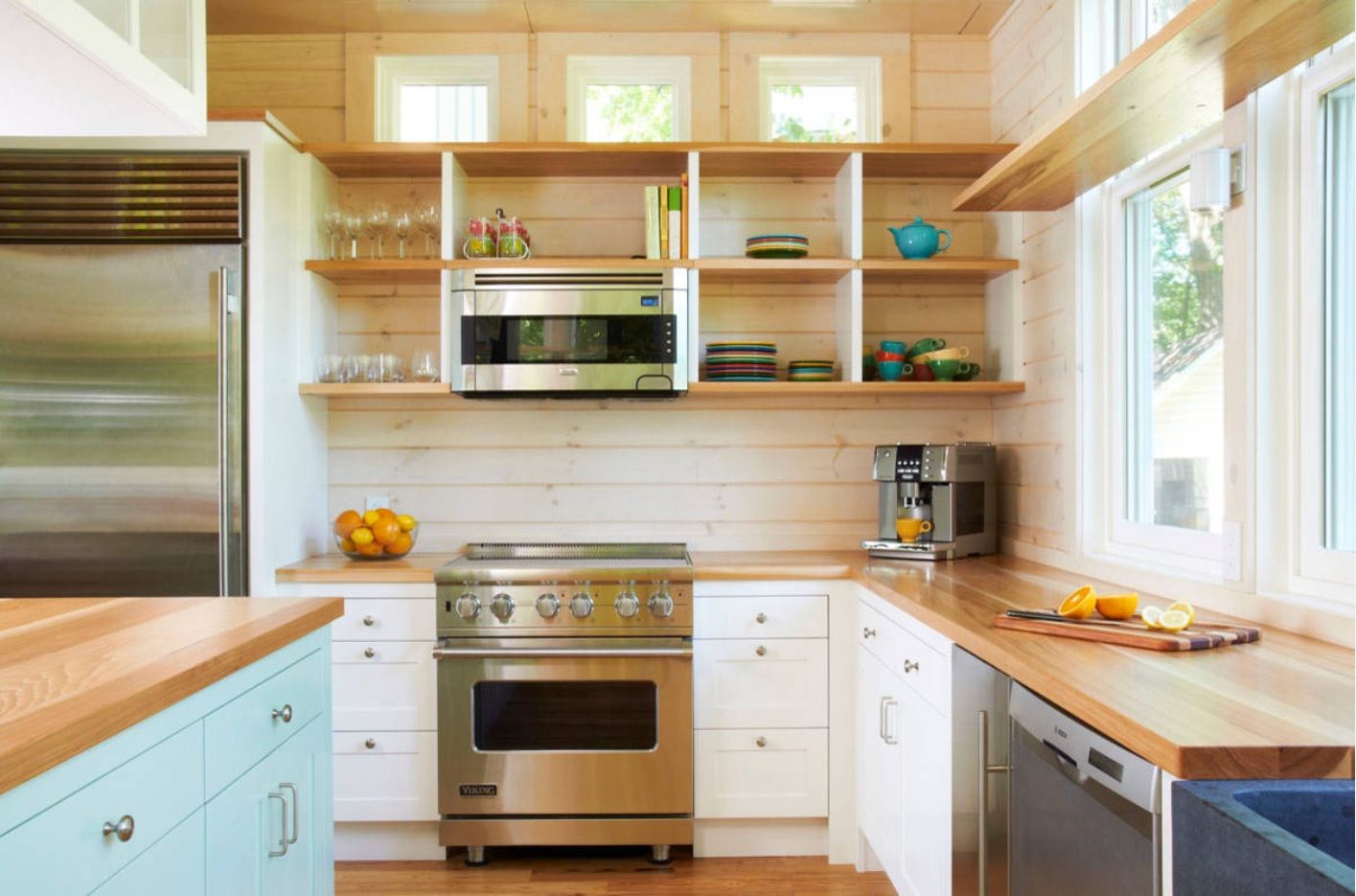 However, solid wood has its cons too. It can change its color with time when exposed to direct sunlight. It can also change its form slightly, sag or warp. This is not true for modern items which are fully treated with special varnishes and lacquers, which protect the wood from insects, sunrays, temperature drops, etc. The manufacturer will consult you about the nuances of manufacturing and what steps should you take to keep your countertop in pristine condition.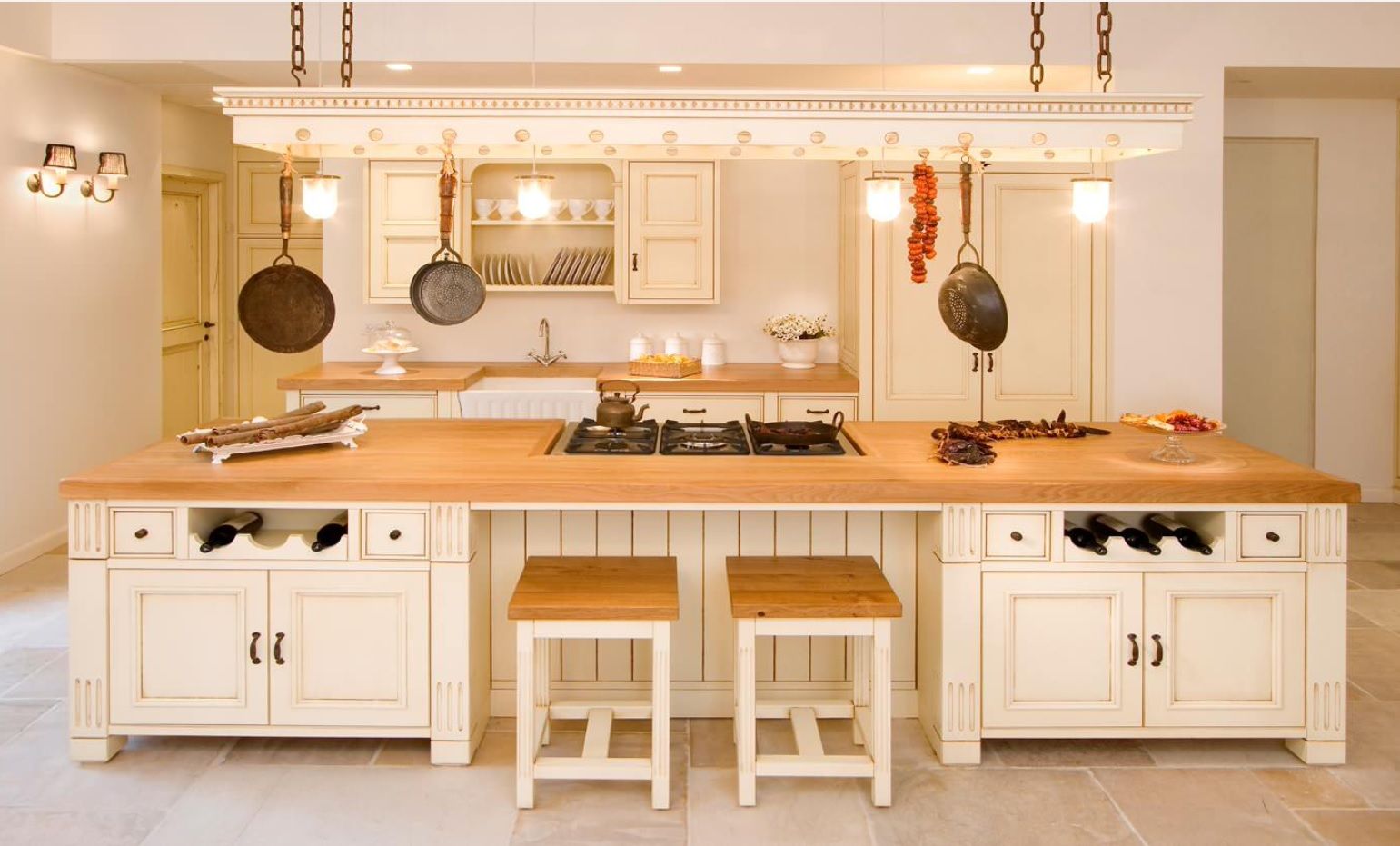 But the most tangible minus in acquiring the solid wooden product is its extremely high cost. We can find twice or even triple cheaper combined variants on the market. This is what makes solid wooden countertops a design zest for real connoisseurs. That's why we can see such tops as the complementing element of the island or the additional segment of furniture set.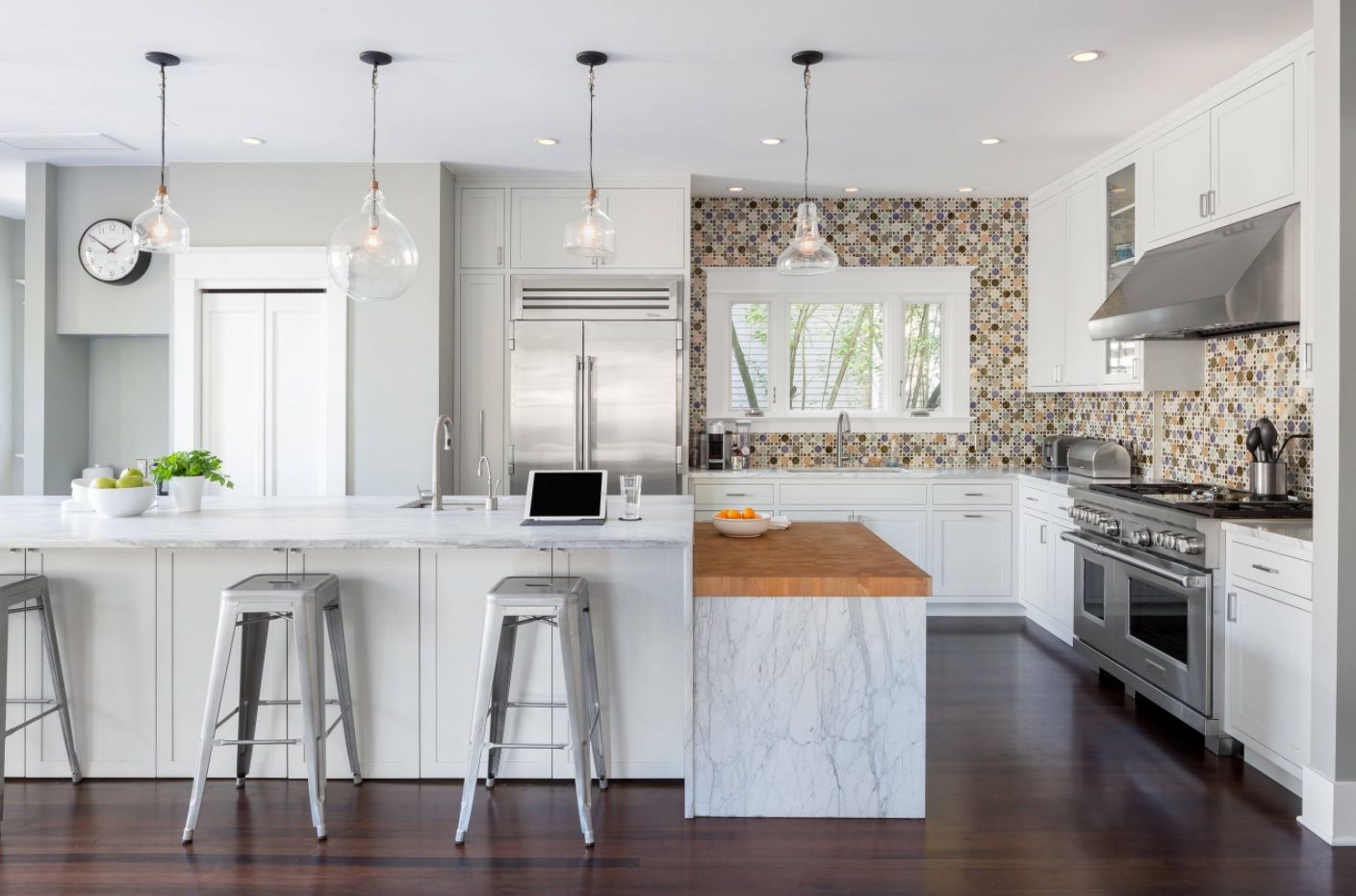 Combined Butcher Block Countertops
The most in-demand products are easy to care for. They are made of small wooden fragments that are pressed and glued together. This gives the opportunity to replicate the laminate or parquet surface to such items.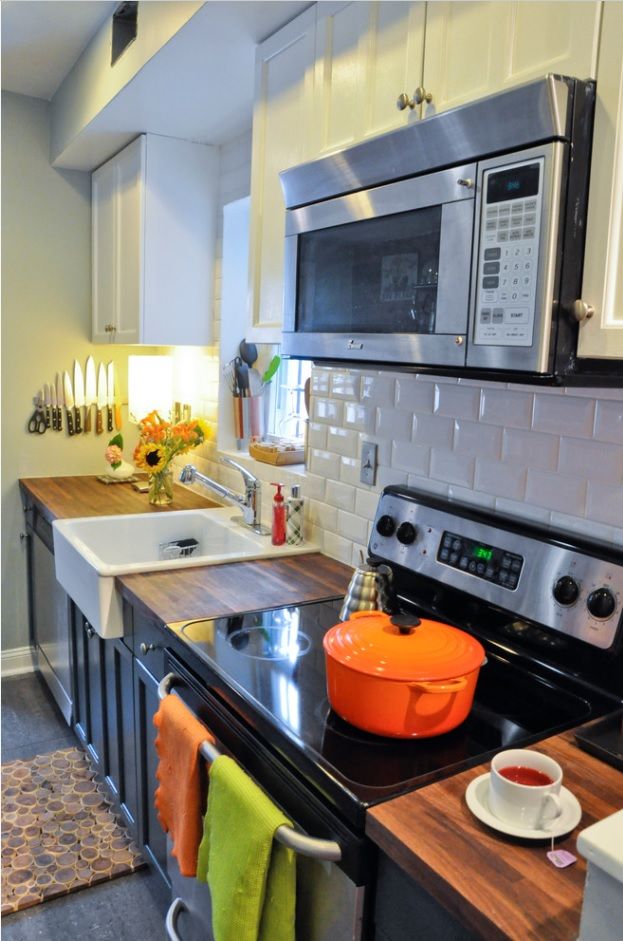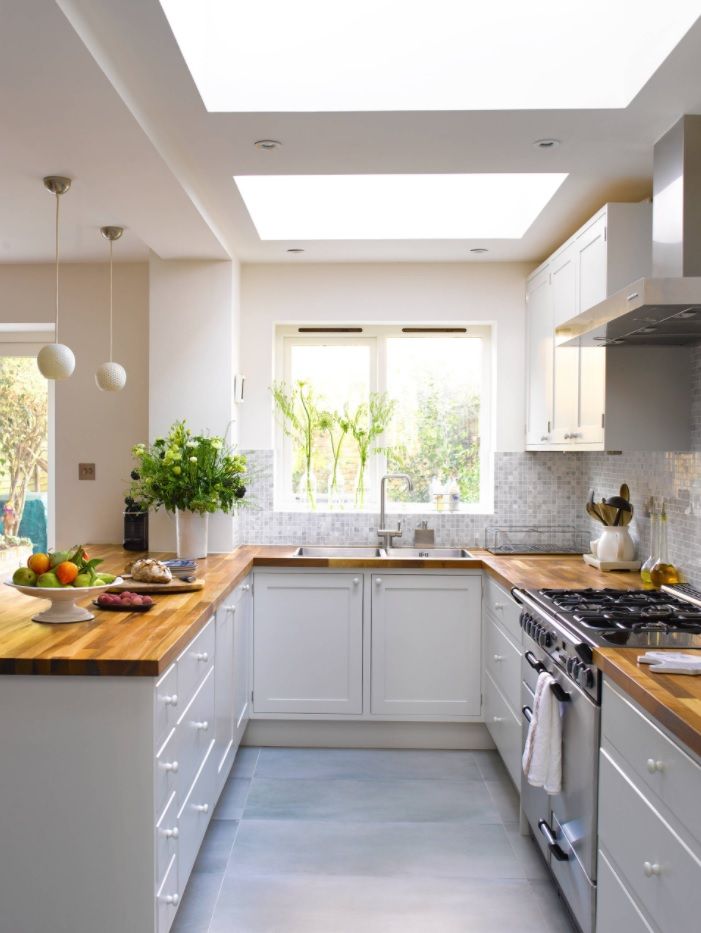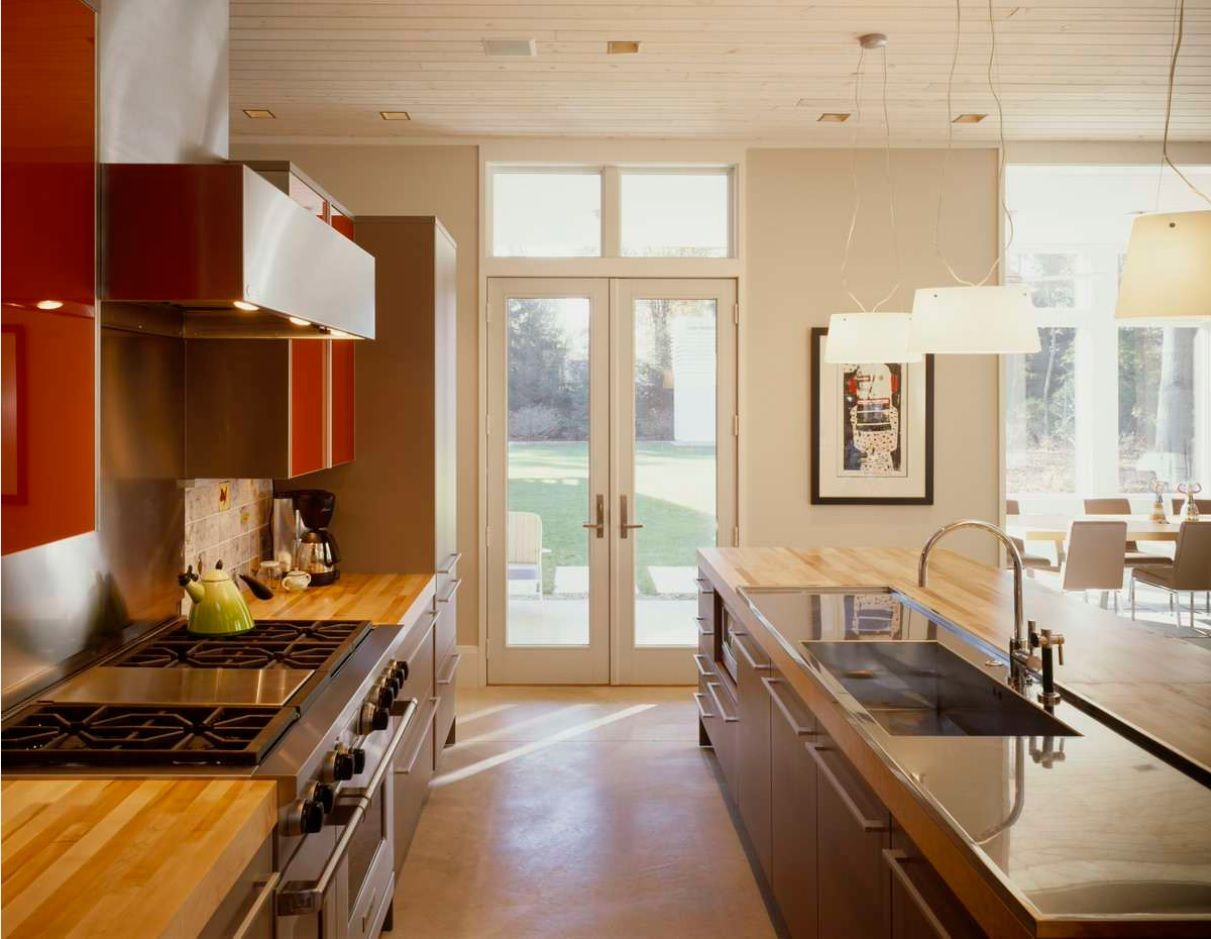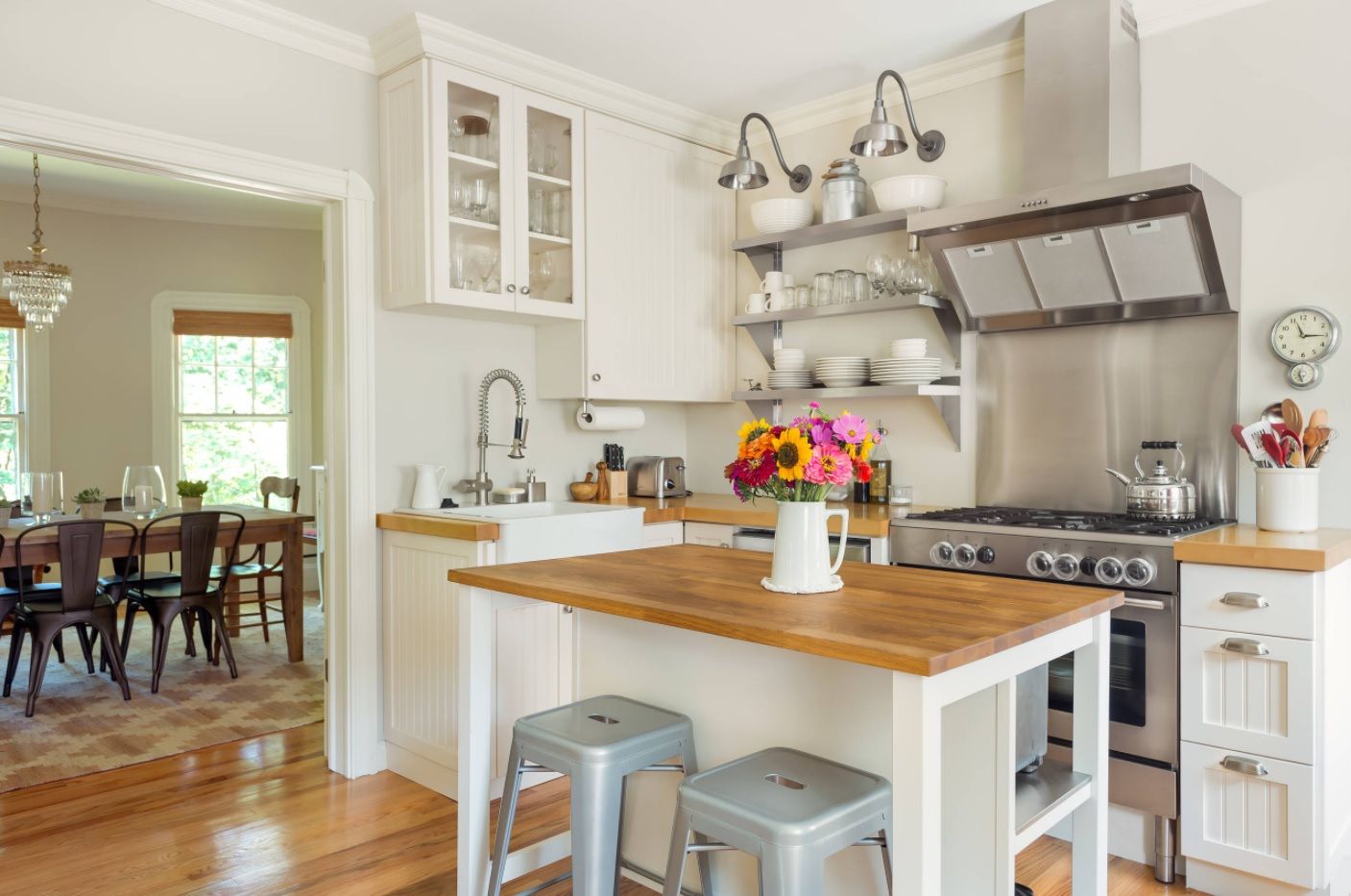 Combined butcher countertops share all the advantages of the solid wooden analogues (the with the exception of 100% environmental friendliness and unrepeatable appearance). They can be applied to almost any design style, but in Rustic, Provence and other village thematics they look especially gorgeous.
The modern style is no exception. Your suburb cottage or private house will win from the symbiosis of different styles, conjugated in one by such a functional and durable countertop.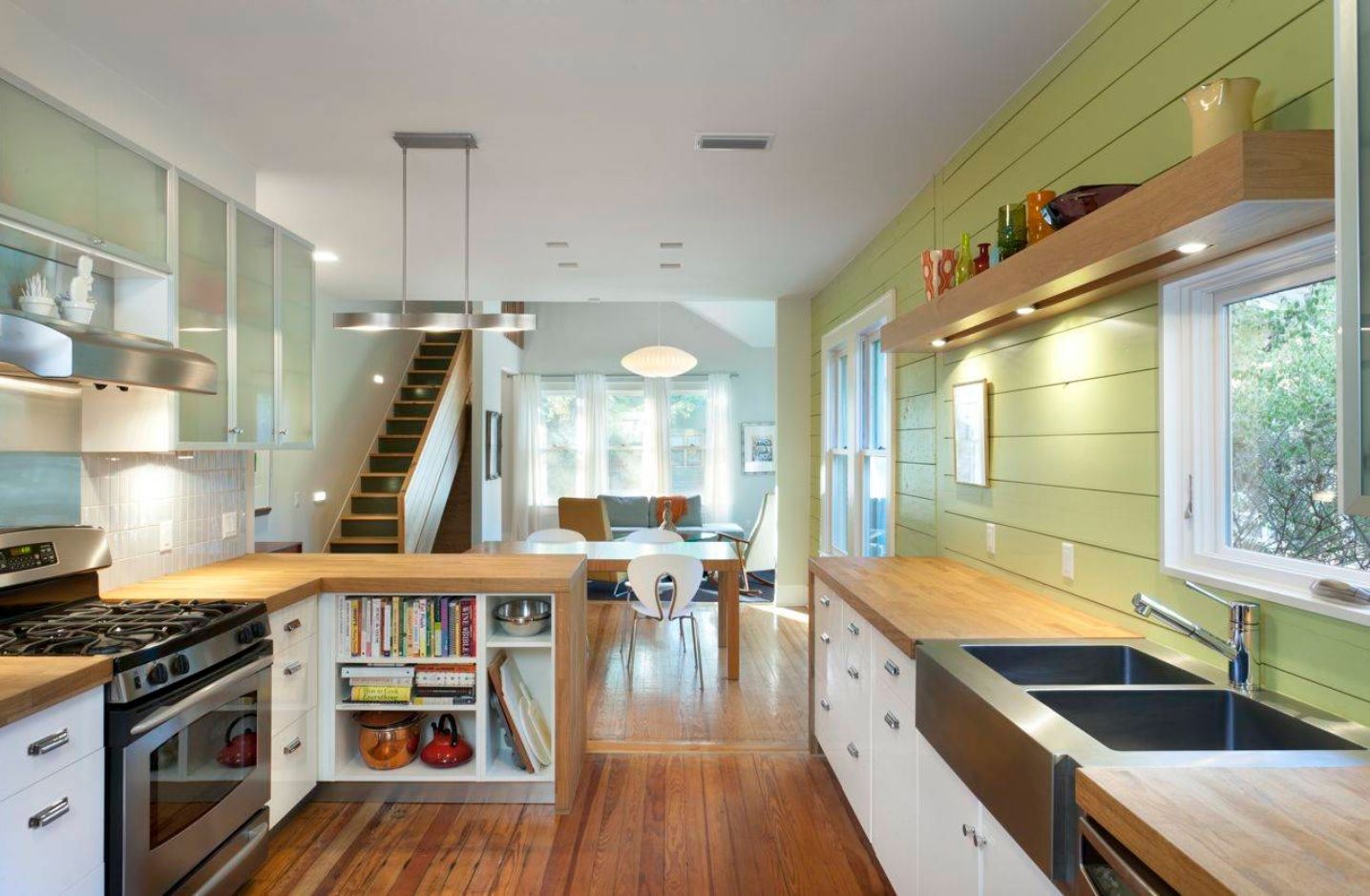 The most widespread products on the market have prices between $40-$100 per square foot including installation according to HomeAdvisor. The most topical colors are hues of oak, American maple, hickory or cherry, walnut etc.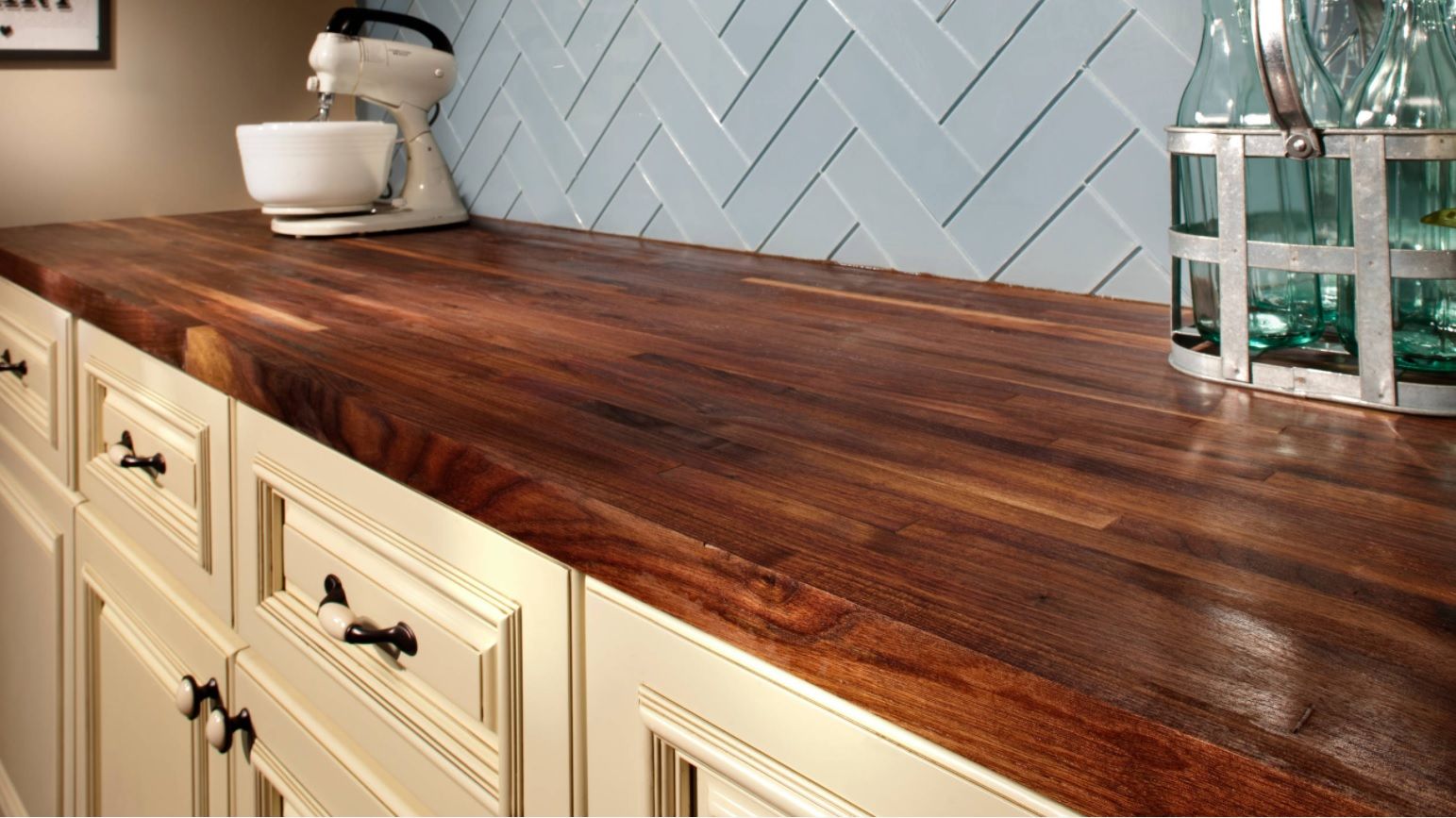 Of course, there are tons of wooden accessories cutting boards to preserve your butcher block from unnecessary scratches when you work with a small amount of cookery or just making a salad. Be sure to provide yourself with such useful household items.