Kitchen is the most visited and comfortable place in the house or flat. Here the whole family is taking guests, cook the next culinary masterpiece or just having a chat with tea. A classic design for this space is perhaps the design in white color. Some find it uncomfortable and even dreary interior. After all, white color is extremely soiled to maintain such kitchen clean. You have to put a lot of additional effort to keep your kitchen spotless. But lovers of traditional designs very often gravitate to this color because even the experts advise to focus on the white shade. Especially if the kitchen is small. It visually expands the functional space. And this is not all the advantages of the white kitchen interior design ideas.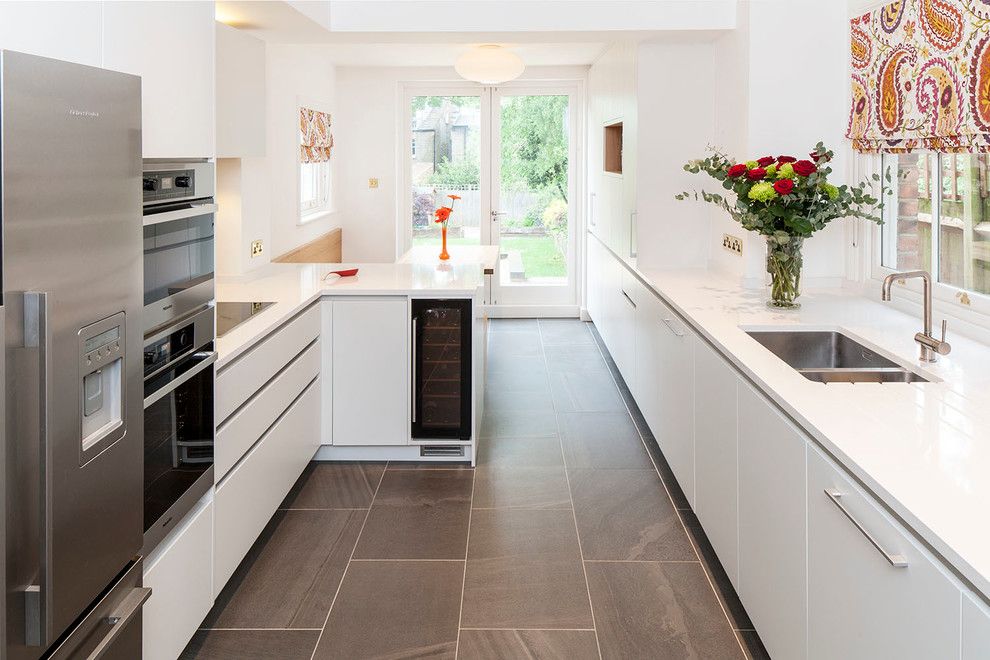 For some people such kitchen finishing may seem strange and impersonal, because it reminiscent of "hospital wards". But judge for yourself how much will increase the kitchen, and how elegant it will look in a white shade. Photos of white kitchen with white worktop you'll find at the end of the article.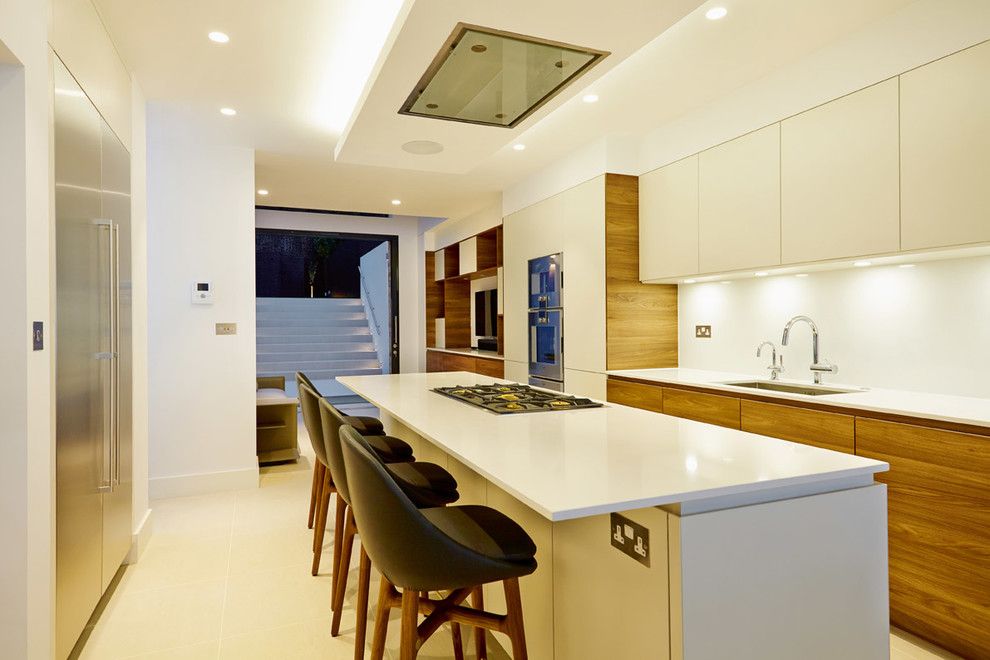 By the way, if you have a small kitchen, the experts use the following method: upper cabinets are equipped with glass doors, thus making them easier, and use white ones to the lower. This will really help to increase the cooking room.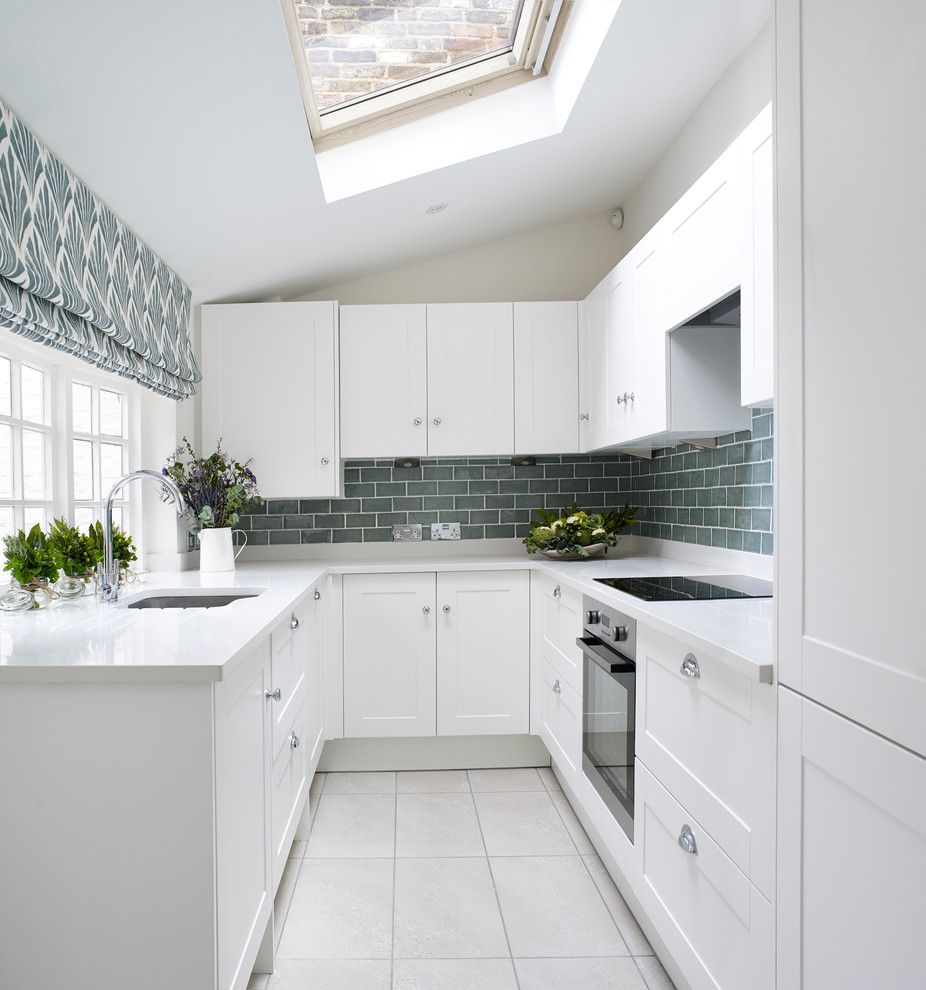 There is no need in painting kitchen cabinets all white. There are many variations in white palette: the color of the eggshell, ivory, milk and so on. It is appropriate in this case to refer to the effects of aging. Furniture can be decorated with wrought-iron bars, colored or clear glass. Such white kitchen interior design ideas will add a certain amount of comfort. Do not overload the space and it would look very appropriately. You can still order the lower cabinet doors of any color, this may be very elegant looking and stylish.
Also the contrasting combination of snow-white countertops and black front wings looks delightfully. It is very original, especially if the facades made of a deep black shade. Although they can be not obligatory black. Purple, the color of dark chocolate, dark emerald green can be very modernist combination too.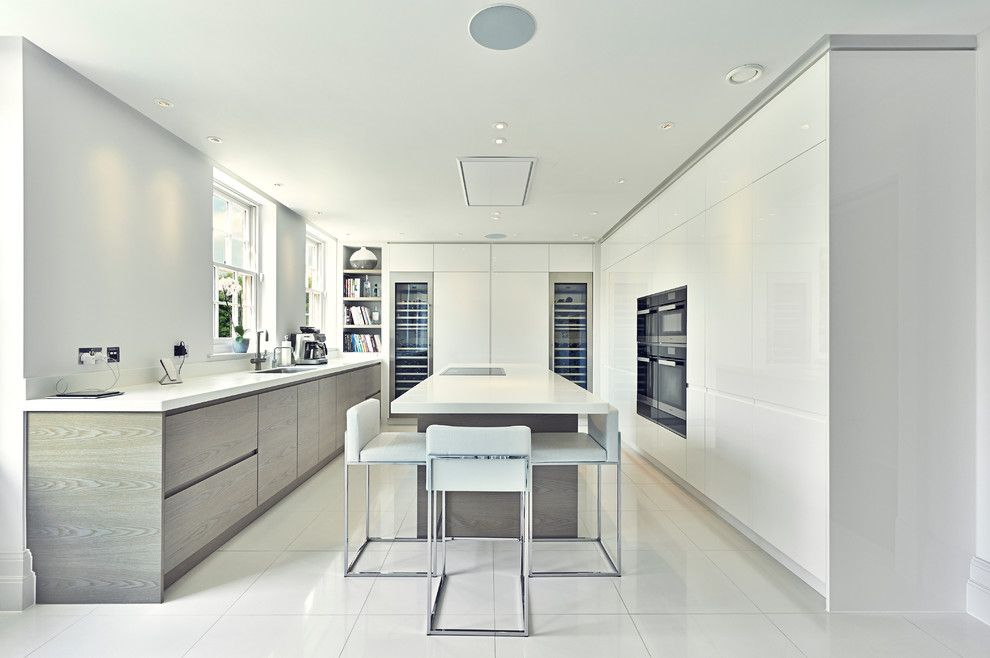 Although white color requires careful systematic care, in conjunction with other more inviting colors it creates the unique effect. And if you want to create a unique, wonderful and very stylish interior of the kitchen, these option are for you.