Traditional interior doors are the main and most common way to separate rooms from each other. However, the fashion for the unification of space means that people often refuse them, especially in small apartments. However, it is necessary to separate zones, which helps to organize space and maintain confidentiality. To do this, it is worth replacing the classic doors with interior curtains.
Content: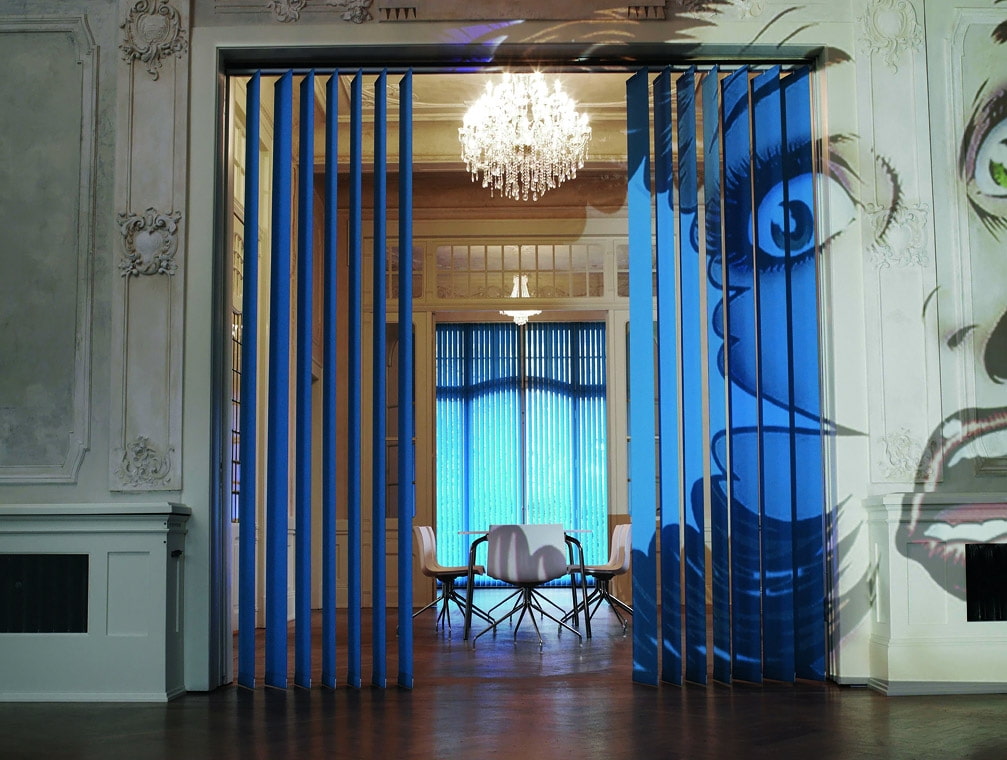 Interior Curtains: Indisputable Advantages
Curtains undoubtedly have many advantages, being an attractive alternative to traditional doors. First of all, they are much cheaper than the classic hinged door leaf. Thanks to this, you can allow yourself to change them more often or stock up on various types that you will use alternately. You also have the opportunity to quickly and accurately change the location of the premises. There is no doubt that curtains are much more decorative than ordinary doors, as you can choose from many shades, patterns, and materials, preferring those that best suit your personal taste.
Another advantage of interior curtains is the fact that, because of their lightness, often also airy and incomplete, they positively influence the room optically, making them more spacious and bright.
However, it should be noted that the curtains will not be as practical as doors everywhere. If they are used to more symbolically dividing the space into zones in which special silence and privacy are not needed, then they work quite well. However, it is worth stopping at the classical door in places such as a bedroom and an office (and, of course, a bathroom or a toilet), because here privacy and tranquility are most important, providing an opportunity for efficient work and relaxation.
Interior Door-Curtains: Popular Types
Interior curtains can take various forms, and which one will be the best solution for you depends on personal needs and tastes. See-through the most popular solutions in the photo gallery.
Which material you choose for interior curtains depends on your preferences either. However, your choice should also be based on the functions of the room in which the curtains should be hung. The model for the children's room will be different from the selected curtains for the bathroom and kitchen. If you care about privacy, long and heavy curtains are a perfect choice. They not only look beautiful but also give a sense of security.
Interior Curtains: Photos of Beautiful Textiles
Fabrics (ethereal, light, and slightly translucent materials) add sophistication to the interior and at the same time allow you to separate the premises. Therefore, in the doorway, there may be a curtain that once adorned your window. The scarf or pareo that lies at the bottom of the wardrobe will also play a similar role. Fabrics can be further trimmed and decorated with beads or fringe from below. More dense material looks great, as well as brocade, especially in the classic interior. You will also not have any problems fixing them. All you have to do is hang them up from the cornice.
Fabric strips can be pulled and attached to guides mounted on a wall or ceiling. Thus, you get a replacement for sliding doors, but their design is much easier and more decorative. If you additionally make pillowcases or other details from used fabric, then the interior will gain consistency.
Wooden Interior Curtain
Coatings in the form of lattice doors, the form of which was previously widespread at the entrances to salons, are often found today in apartments. Their implementation is so simple that they can successfully become the original decoration element of your home. The web is formed due to the alternate attachment of threads with a length equal to the height of the opening with small-sized wooden parts of an ambiguous shape fixed on them.
Stylish Interior Curtains – Bamboo
Bamboo curtains are a type of window decorations that have recently won the hearts of many people, so their use is often found on door openings. They have a rather original appearance and, of course, do not belong to design elements that you can turn the blind eye to. At the same time, bamboo interior curtains are versatile enough to be integrated into almost any interior and are therefore ideal for most rooms.
Bamboo curtains are a product that really has a lot of advantages. First of all, it is quite thick. Therefore, it has significant darkening properties. So it will be ideal, for example, in a bedroom or in another room where you would like to be able to significantly isolate from light. In addition, bamboo is also very durable, which will definitely serve at home for many years. In addition, this curtain is quite light and convenient to use. If you decide to place a bamboo cloth in your apartment as an interior curtain, then you will definitely be 100% satisfied.
Interior Hanging Curtains
Beads and other pendants are an offer known and used for years. Interior curtains made from free-hanging beads are an ideal solution where the symbolic division of space is sufficient. They are light and airy. They do not even need to be moved so that you can get from one area of ​​the apartment to another. Such curtains from different colors can be found in stores, and it is also easy to do it yourself.
DIY Interior Curtains: Master Class Glass Bead Curtains
Glass bead curtains are a delicate alternative to curtains made of tulle or veil. Due to their resistance to moisture, they are ideal for bathrooms. Beads as decor for an interior door fit best. How to DIY a curtain of beads?
Before you begin, you must prepare:
beads;
fishing line or nylon thread of sufficient length and thickness;
wooden plate curtain rod;
drill;
scissors
Manufacturing process:
Measure the width of the door to determine the number of threads you need to fit the beads. Then measure the length of each fishing line and cut it into appropriate pieces with scissors.
Use a glass bead to secure the bottom of each thread, stretching through the loops.
Thread the remaining beads, creating a pattern or completely randomly, depending on personal tastes. When you get to the end of the thread, use a bead of beads to secure the last glass element in place.
Mark the places on the curtain rod where the threads should be attached at regular intervals. Drill the desired number of holes.
Fix the finished line with beads to the rod in order to create a beautiful curtain. That's it.
What should be Considered when Decorating Interior Curtains?
First: think, will curtains be the background of the room or the main decor? Depending on your personal preferences, you can choose between monochrome or colorful curtains.
Second: consider installing interior curtains. Do you want them to be hung on the rod or, rather, attached to special guides on the door? Choose the mounting option that suits your needs.
Third: do you prefer transparent curtains, or maybe those that provide more privacy? Depending on personal preferences, you can choose transparent curtains that will make a perfect decoration of the room or thick textiles that increase privacy.
Different Design and Colors of Interior Decorative Curtains – something Good for Everyone
Suitable furniture and accessories show the good taste of the owner. However, do not forget about the curtains, which can be used in interior zoning. Curtains with floral motifs emphasize the romantic nature of the shabby chic style interior. Stylish country-style curtains in light beige colors are especially recommended. They look great in combination with wooden furniture. If you're looking for vintage models, put high-quality lace or ruffled curtains on the doors. Transparent curtains give your four walls a cozy atmosphere. Choose products with silver threads or curtains with gold applications that emphasize the noble style of the interior. Such interior curtains perfectly complement other decorations, such as a chandelier or candlesticks. Colorful patterns will give shine to your living space, creating a unique and cozy atmosphere.
3 Inspirational Compositions Using Interior Curtains
Do you like minimalistic solutions? A set of simple furniture in muted colors with dark gray curtains is suitable. Thus, you will create harmony with furniture and textiles in natural colors.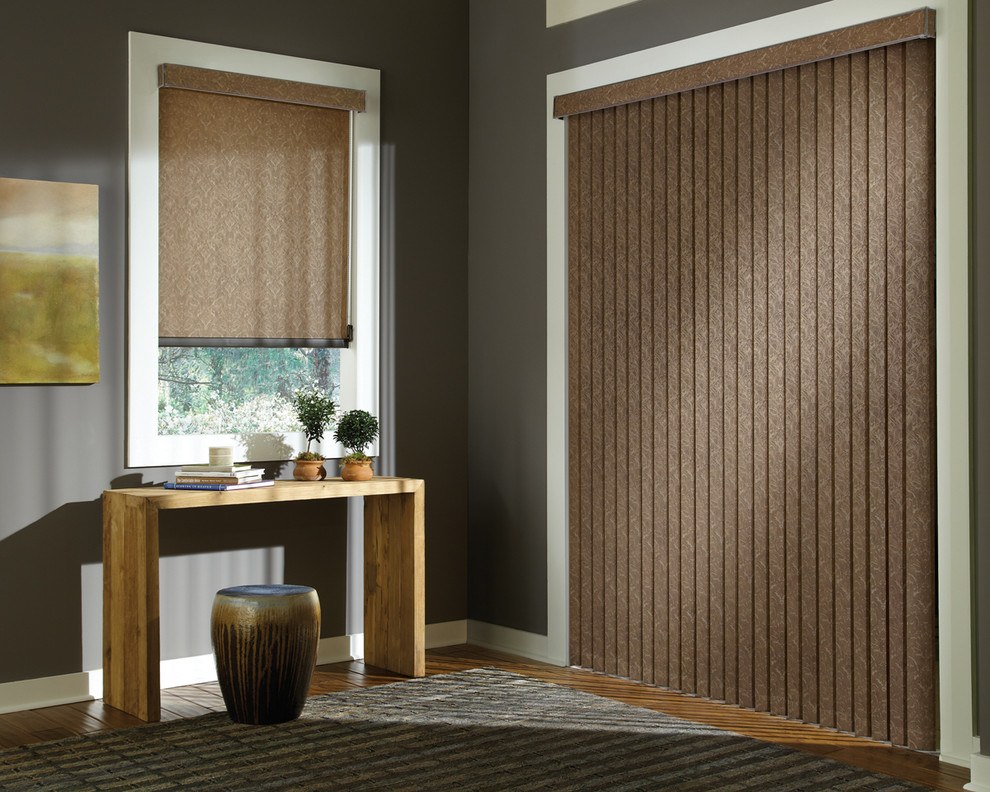 Do you like the elegant and classic style? Choose shiny white decorative curtains that blend well with classic furniture and give the entire environment an elegant look.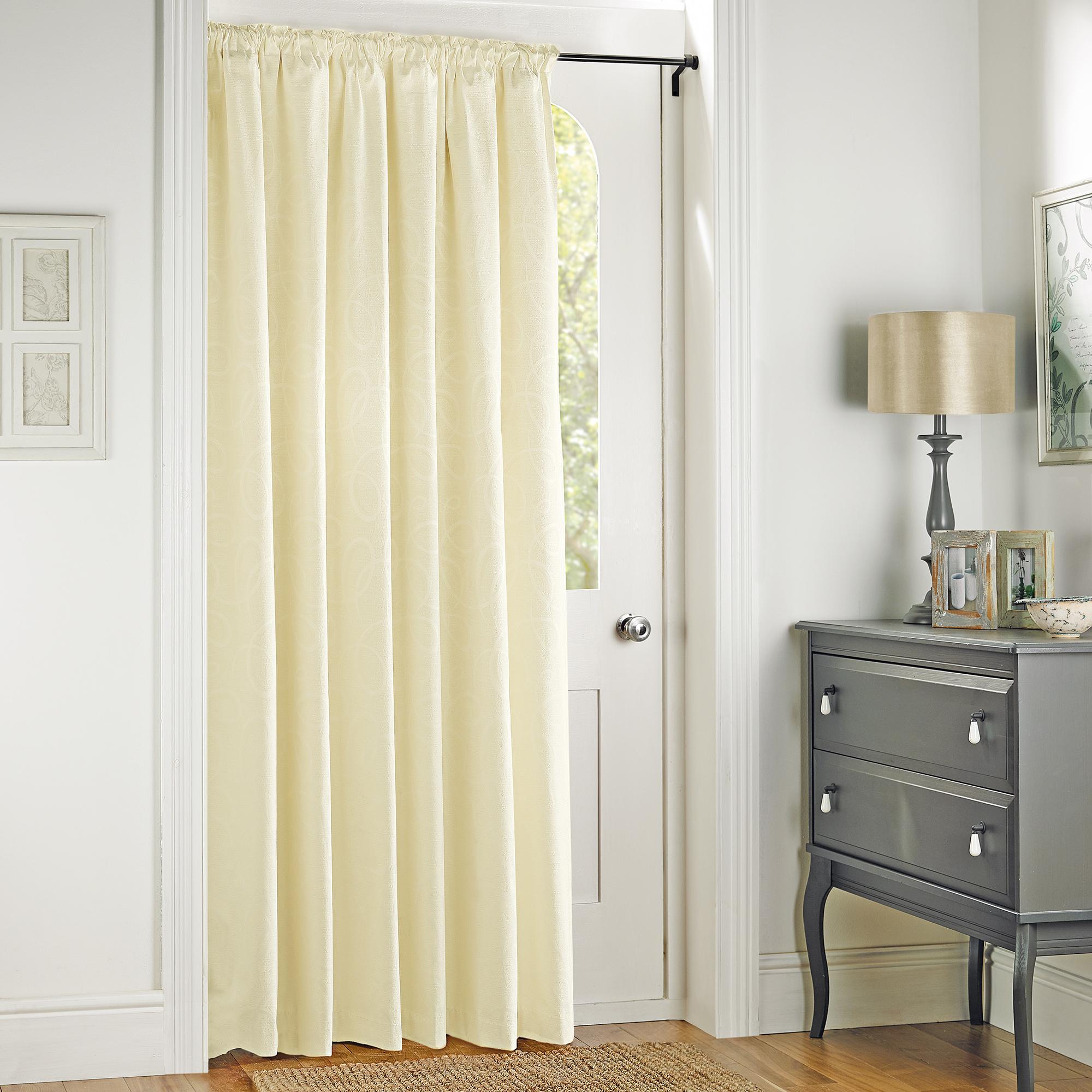 Are you a fan of comfort? Choose velvet curtains that are striking. This curtain material blends perfectly with velvet furniture upholstering and textiles such as armchairs, poufs, and pillows.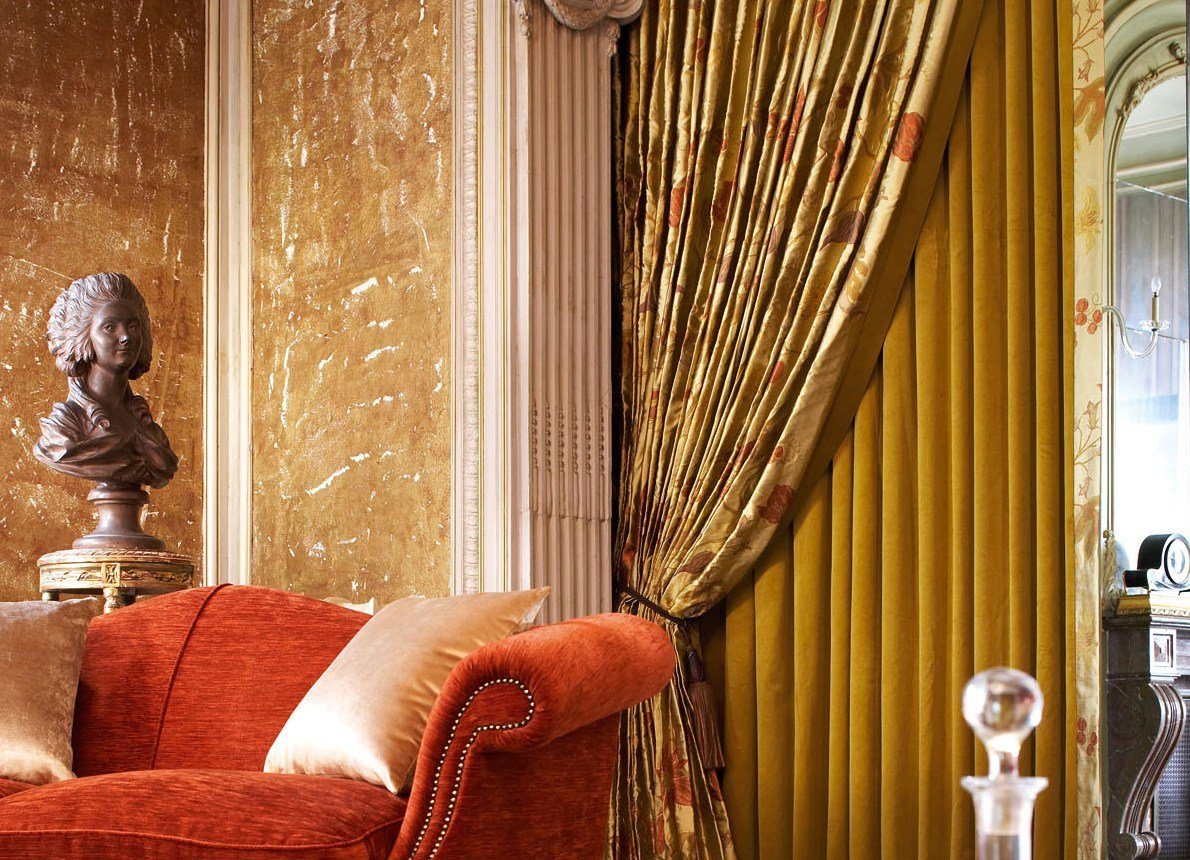 We wish you a pleasant selection of suitable interior curtains to make your home even more beautiful and comfortable.