Renovation and arrangement of a two-room apartment should be started from the point of view whether one person, a married couple or parents with a child will live there. Only after that it is possible to plan the functional zoning of rooms:


for one person or a married couple, the room is logically divided into a living room and a bedroom;
for a couple with a child, one of the rooms become children's, a second one will be a living room and a bedroom at the same time.
Let's review the design examples of one bedroom apartments of different space in more detail, as well as the original solutions of stylistic design, topical in 2018.
Design of one-bedroom apartment of around 45 sq.m (450-500 sq. feet).
In many big cities around the world, such type of apartments is among the most common series of standard in the range from the late 70's to the early 00's. There are many modifications of such apartments: there are types with open layout, different location of bathroom and toilet, with or without wardrobe, some of them have the bay window in the kitchen.
However, many designers consider such housing not well thought out and often modify the existing layout. Usually the options are few – joining the balcony, unifying the bathroom.
In exceptional cases, you can combine the kitchen and the room (when the wall between these rooms is not bearing). The ceilings in such block of flats are quite high, which allows the arrangement of tension or multi-level complex ceiling structures.
One bedroom apartment of 60 sq.m (650 sq. feet)
The projects of two-room apartments of around 650 feet in new buildings differ by the considered and comfortable arrangement of rooms and functional zones, so there should not be any problems with redevelopment. Moreover, some developers providing several different project options even within one apartment. And sometimes there is an opportunity to independently plan even at the stage of construction before the conclusion of the contract.
Functional zoning
It is easy and efficient to organize space with the help of zoning. It allows us to conditionally divide the room into several "islands", each of which will have its own functional purpose. Today, designers often prefer using the following zoning options:
Kitchen-dining- living-room. At the border of two rooms (kitchen and living room) designers equip the dining area. If the area of ​​the living room allows, there is still room for a home office.
Living-bedroom. The case when one room becomes a nursery, and the second turns into just a multifunctional one. The effect of zoning is achieved through a partition or modular furniture (sofa bed or when the bed is hiding in the closet).
Living room (bedroom)-dressing room. An open or closed wardrobe can act as a partition between the zones, or it can be a large roomy cabinet.
Living room (bedroom)-office. In a separate living room, not combined with the kitchen, it is easy to distinguish the working area which will be the home office. You can divide the room, for example, with a double-walled partition. The area of ​​the study can be allocated in the bedroom, especially if the bed is folded into a cabinet.
Defining the style
Of course, in choosing a stylistic solution for a two-room apartment, first of all you need to be guided by your own preferences, and modern design ideas of 2018 will help make the interior harmonious, refined and special.
An ill-posed question that confronts the owners of one bedroom apartments: whether to decorate an apartment in the same style or to choose a different design for the rooms? Undoubtedly, the common style unites space, makes it holistic and logical. This solution is the best option in apartments with walk-through rooms. Uniform design implies a common style concept, but at the same time gives the opportunity to choose trends, colors, accents.
A significant role is played by the size of the room and its technical parameters. We'll have to try to, let's say, sustain the style of eclecticism in a two-room apartment of 540 square feet, so that the room is not "drowned" in the abundance of expressive decor and accessories. However, the apartment of 750 square meters and more, you can already afford to partially realize this idea.
Scandinavian style
In recent years, this style has become particularly popular. And it is not surprisingly, because laconic, light, exceptionally pliable, elegant Scandinavian design can be realized both in the chic spaces of a private house, and in a small-sized city apartment. Space is always uncluttered, open and light. Airiness of pastel shades is emphasized by juicy paints of textiles, accessories and decor, adding coziness and warmth. The color scheme in the Nordic design is based on a combination of white walls, natural shades of natural wooden furniture and a spectacular accent decor. The decoration uses natural textures and materials that are close to them.
Loft
Loft style primarily represents a comfortable, free, eclectic and laid-back space. And do not necessarily imitate a bunker in the apartment or turn a dwelling into an old factory. Elements of the now fashionable loft can be applied in any interior. Just imagine: a new, not equipped apartment without repair can be stylishly decorated even with a very modest budget. It is only necessary to use materials and objects that seem to be suitable only for the street: metal elements, pipes, bricks, untreated wood surfaces, etc.
Minimalism
It is a kind of reincarnation of the Japanese style, where the main thing is simplicity, laconicism, functionality, elegance, and the rational component prevails over the decorative one. In general, this is a certain geometricity of the interior, a combination of impeccable space and practicality, where each element has its own functional purpose.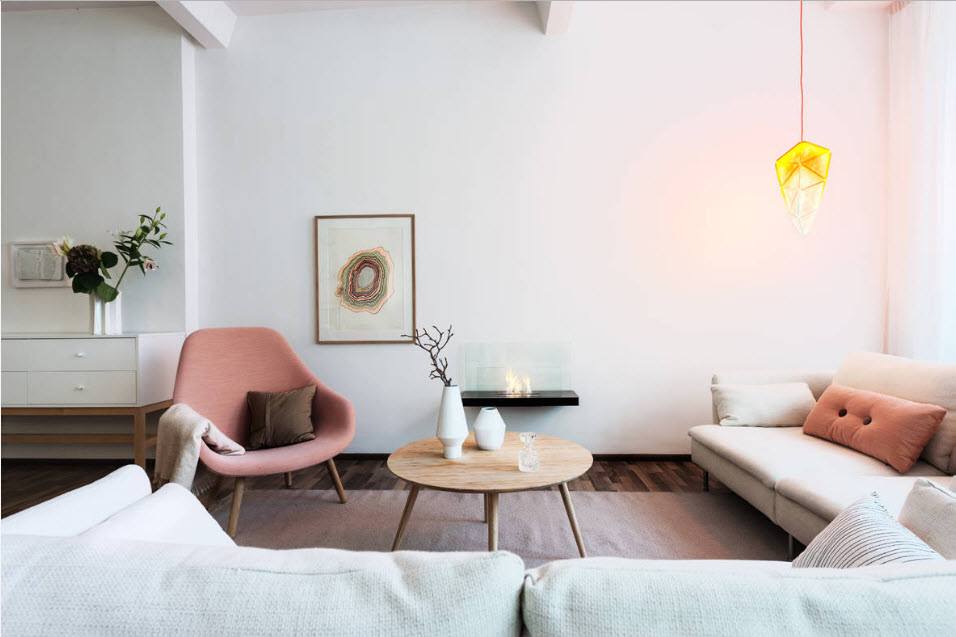 But minimalism does not mean a complete rejection of the original decor: single expressive accents will bring emotionality, revive the interior. Quite often creative designers play on contrasts, using exotic elements in a minimalist interior. Unexpected shapes and material just favorably emphasize the uniqueness and modernity of the style.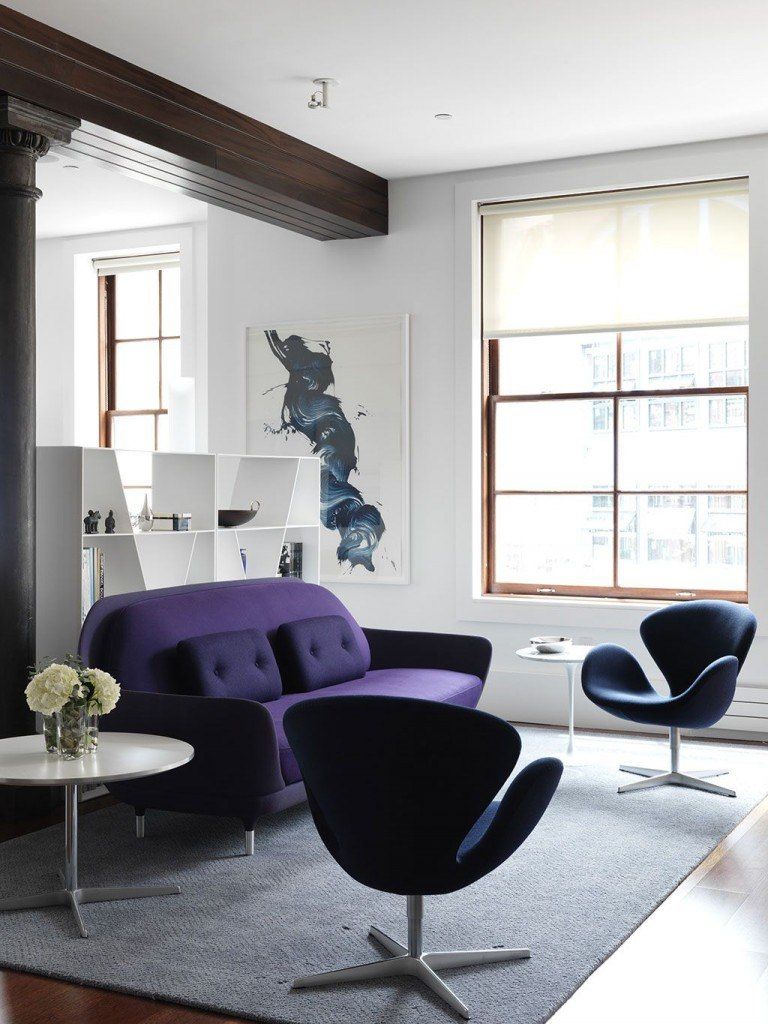 High tech
This style appears as some artistic rethinking of innovations and high technologies. The main features of high-tech are clear lines, maximum functionality, solid surfaces, minimal texture, an abundance of iron and glass. The basic tones – black, white, light gray, metallic, bright inclusions of color accents are supposed.
Lighting in the hi-tech is of the white cold spectrum and without sophisticated forms. It introduces abundance of natural light and a maximum of built-in lamps. Halogen suspended lamps and geometric shapes of lighting devices are all in the traditions of this modern style.
Decor should be the most discreet. The main principle is "less accessories, more equipment".
Not less relevant in 2018 are such exquisite styles as Provence, Modern, Contemporary, Country, Mediterranean, Art Deco, Eclectic and, of course, unsurpassed Classic.