It's no secret that layout of many apartments leaves a lot to be desired. Most of the cons in such designs includes a small kitchen. At the same time it is designed to not less functional than bigger one. At least, many people dream about it, especially at a time when not only deny themselves in dinner together as a family at the table, but when the process of cooking becomes a real challenge.


Planning a tiny kitchen space is not an easy task, but it`s doable. Even a small room can be cozy, stylish and ergonomic.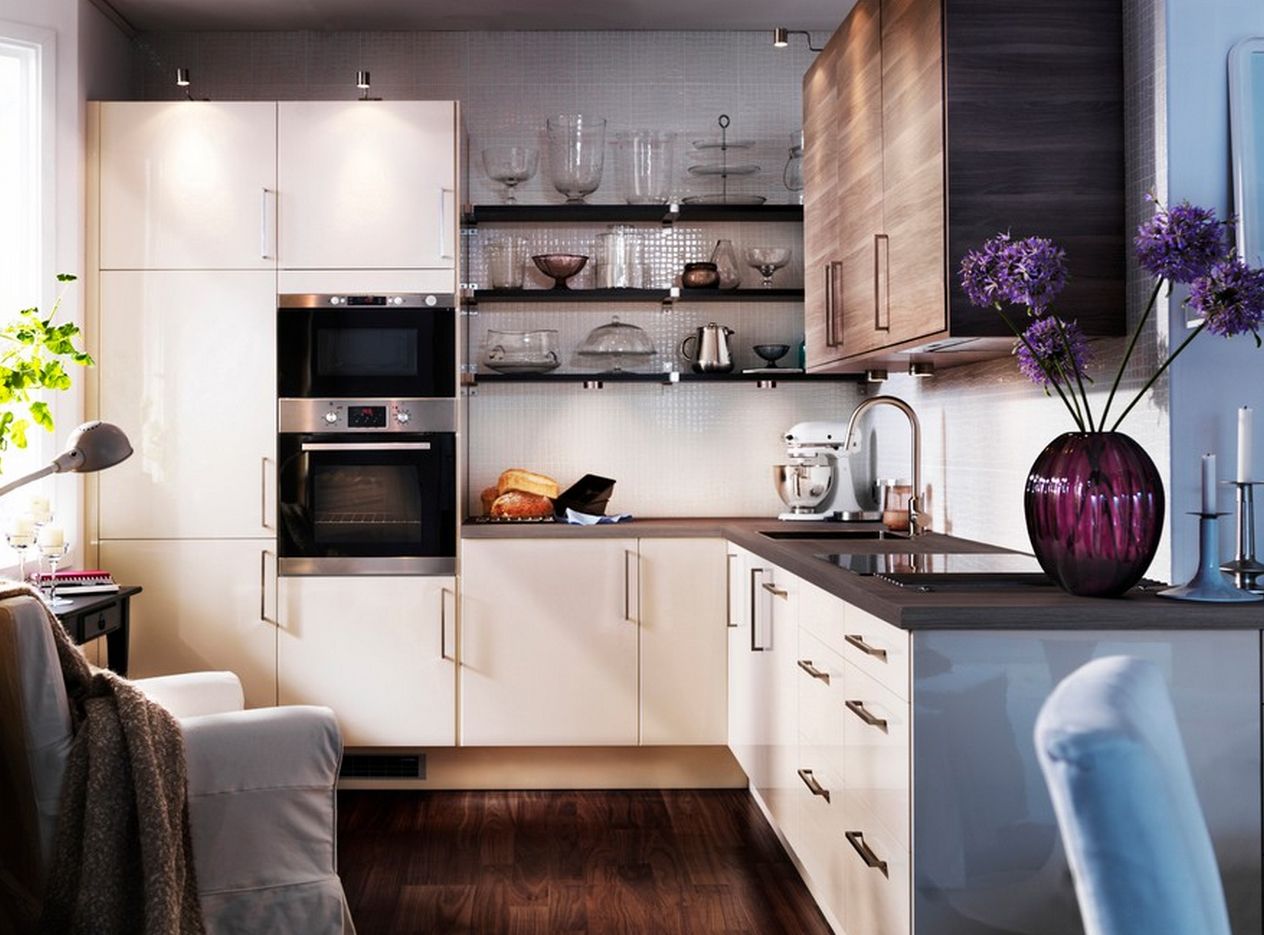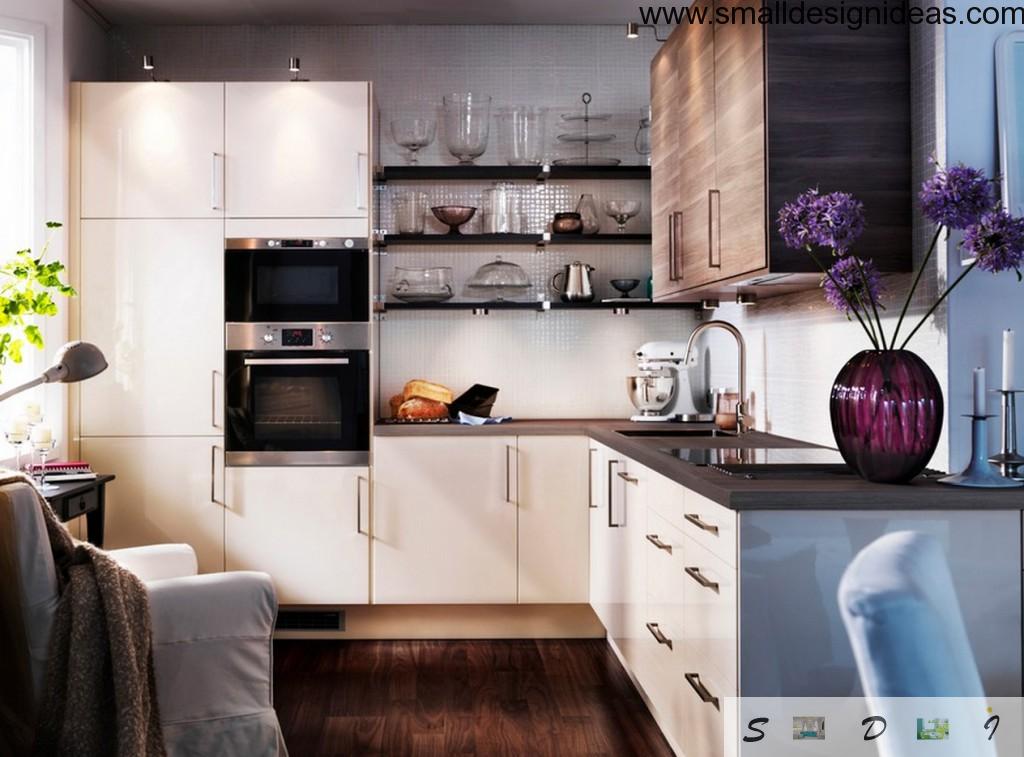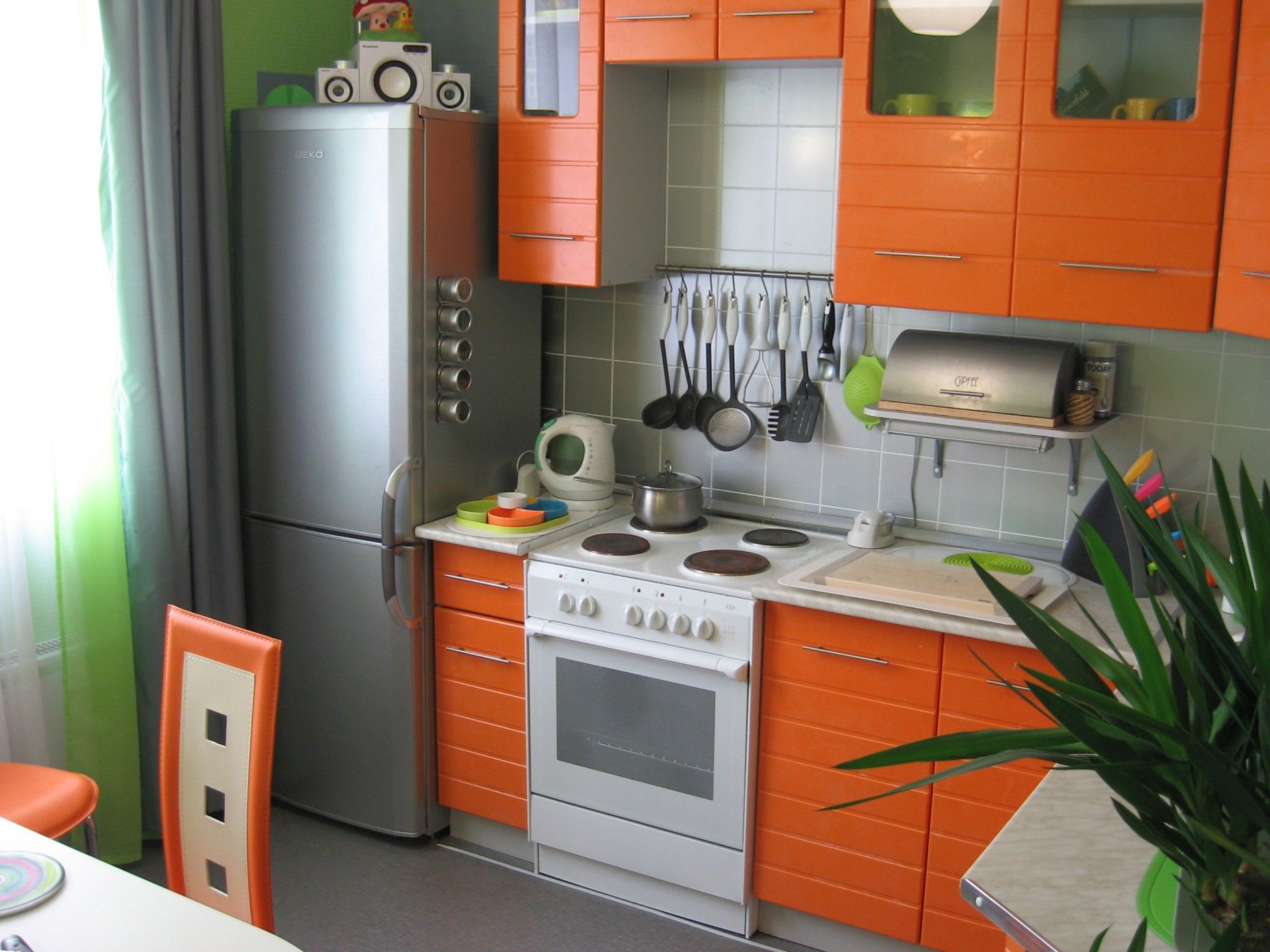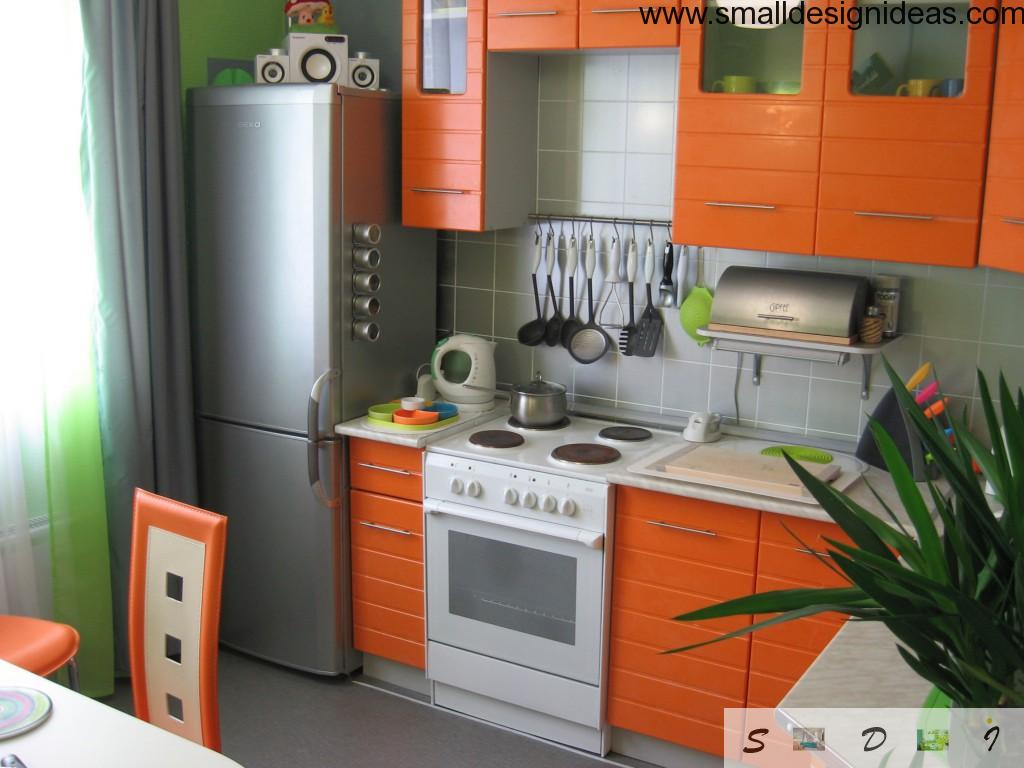 It's about the proper placement of furniture, household appliances, allowing to save space.
To break or not to break?
Solution of the problem may lie in expanding the size of the small kitchen at the expense of neighboring premises. If we consider a private house, it is a different story, as many owners build an annex to the house which plays the role of the kitchen.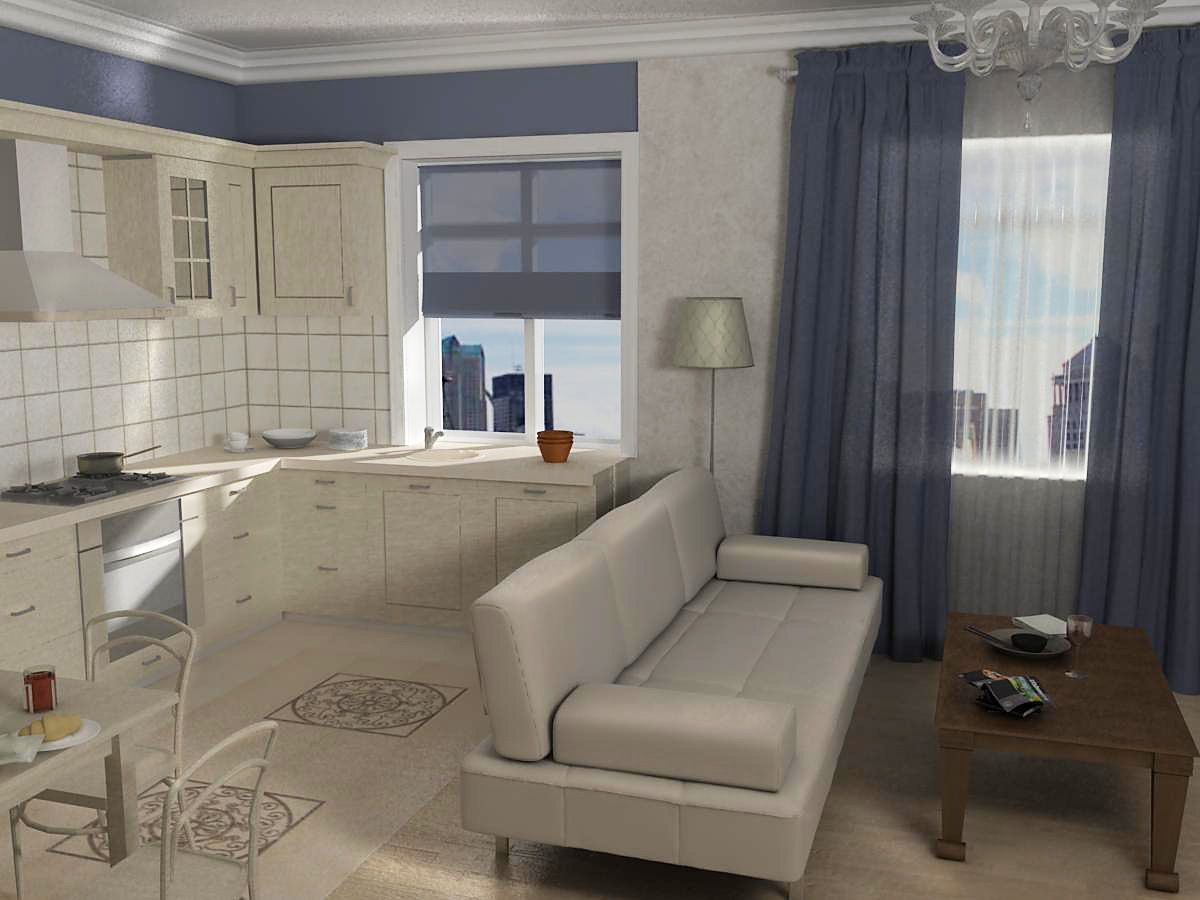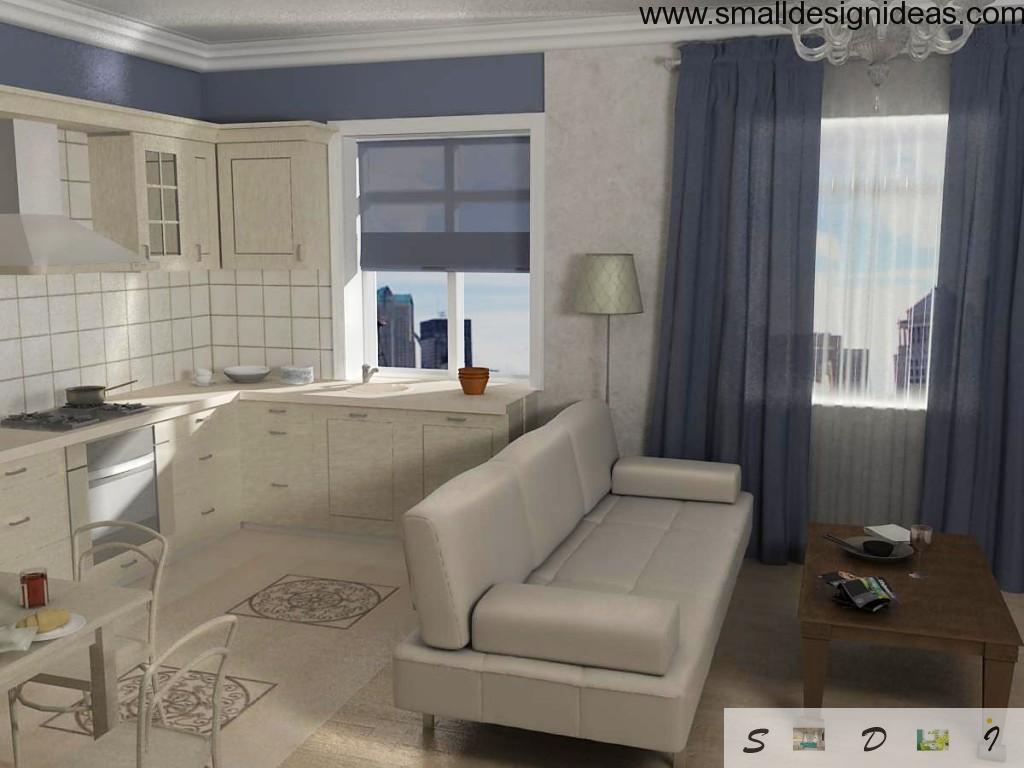 Expand the tiny kitchen in a city apartment is much more complicated. The reason lies not only in the complexity of the process, but also in coordination with the governing bodies, offices. If such difficulties does not confuse you, the size can be increased by combining the bathroom and toilet, by connecting to the living room, pantry (for example, using the arch). This option is becoming more popular in new buildings, if we are not talking about supporting walls. Thus it is necessary to pay attention to the harmonious combination of interiors.
And the corridor shouldn`t be underestimated either, as many prefer to get rid of the partition door at the junction with the kitchen, and move refrigerator, washing machine or other appliances into that space. But do not forget that without doors smell of preparing food will be spread throughout the apartment.
Small tips for tiny kitchen. Down with all the "extras"
If the first option is not possible, you need to think about how to increase the usable area of ​​the existing kitchen without any architectural intervention. The dining area can occupy a lot of space. In this case, the decision is to decrease it or to move dining zone to the living room. Furniture stores offer a large range of fold-out tables that does not occupy much space folded. Then the kitchen will be a place just for cooking, and the vacant space will be occupied by a large appliances or large wardrobe, which previously was incommensurate.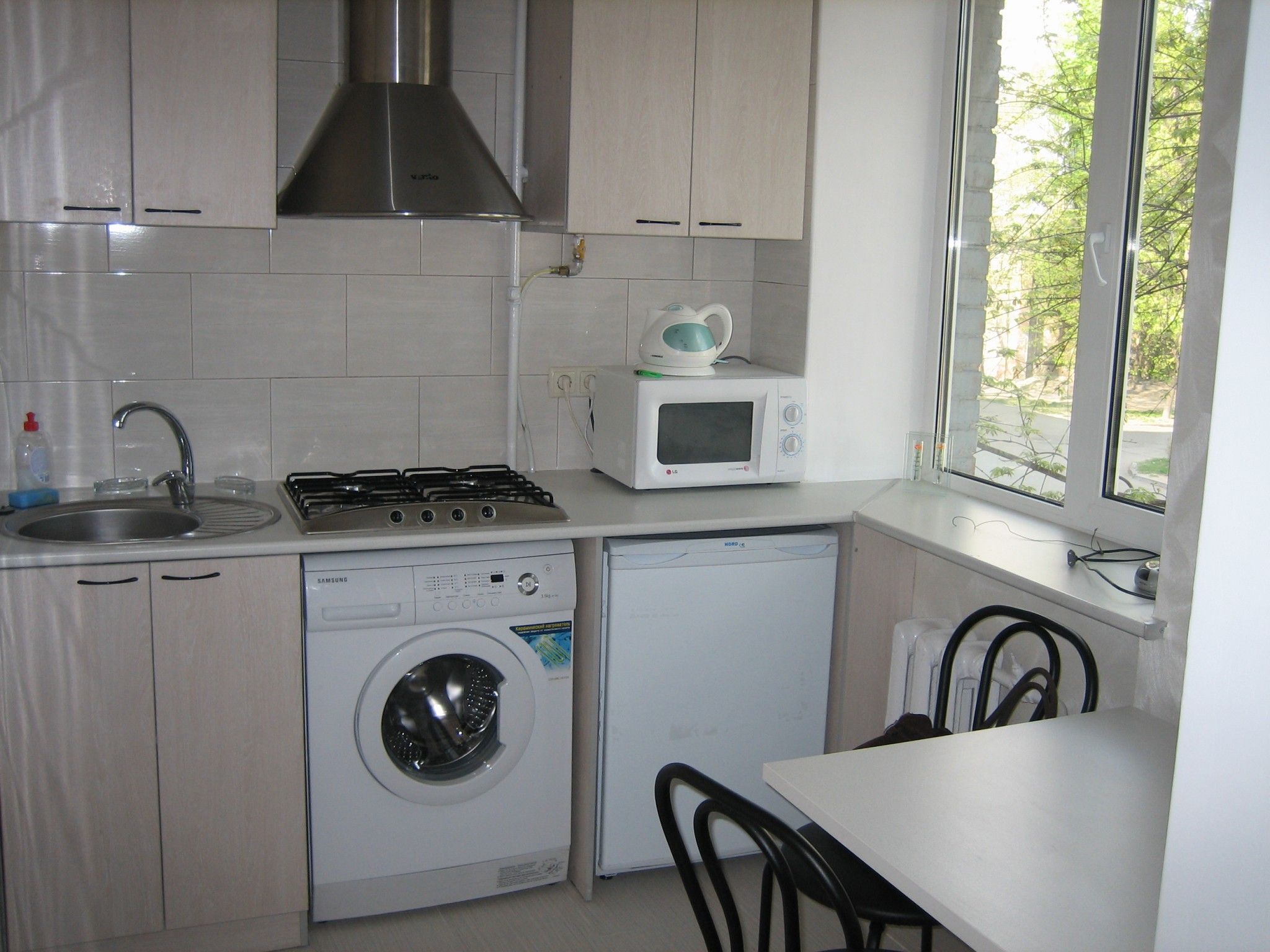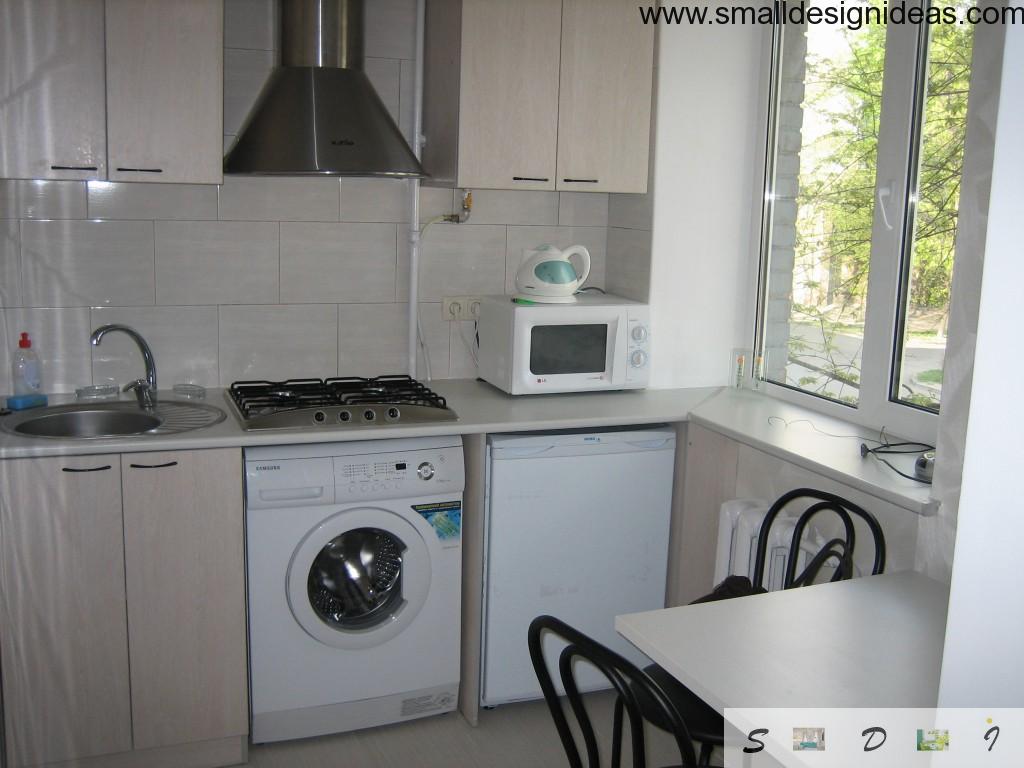 Often we can see a washing machine installed in the kitchen. If this is the only rational place for it and the hallway and bathroom are not appropriate then it should be built into the kitchen set. In this case, do the work area above the machine to use it for daily needs or, for example, put the microwave.
Rational placement of furniture
The best option is the angular furniture. It is very convenient, because the free space involved as possible, including the corner area. Corner cupboard is much more spacious than it might seem at first glance. The choice of sinks for dishwashing is very diverse, and there must be a suitable variant with a small shell that will look harmonious without taking much room.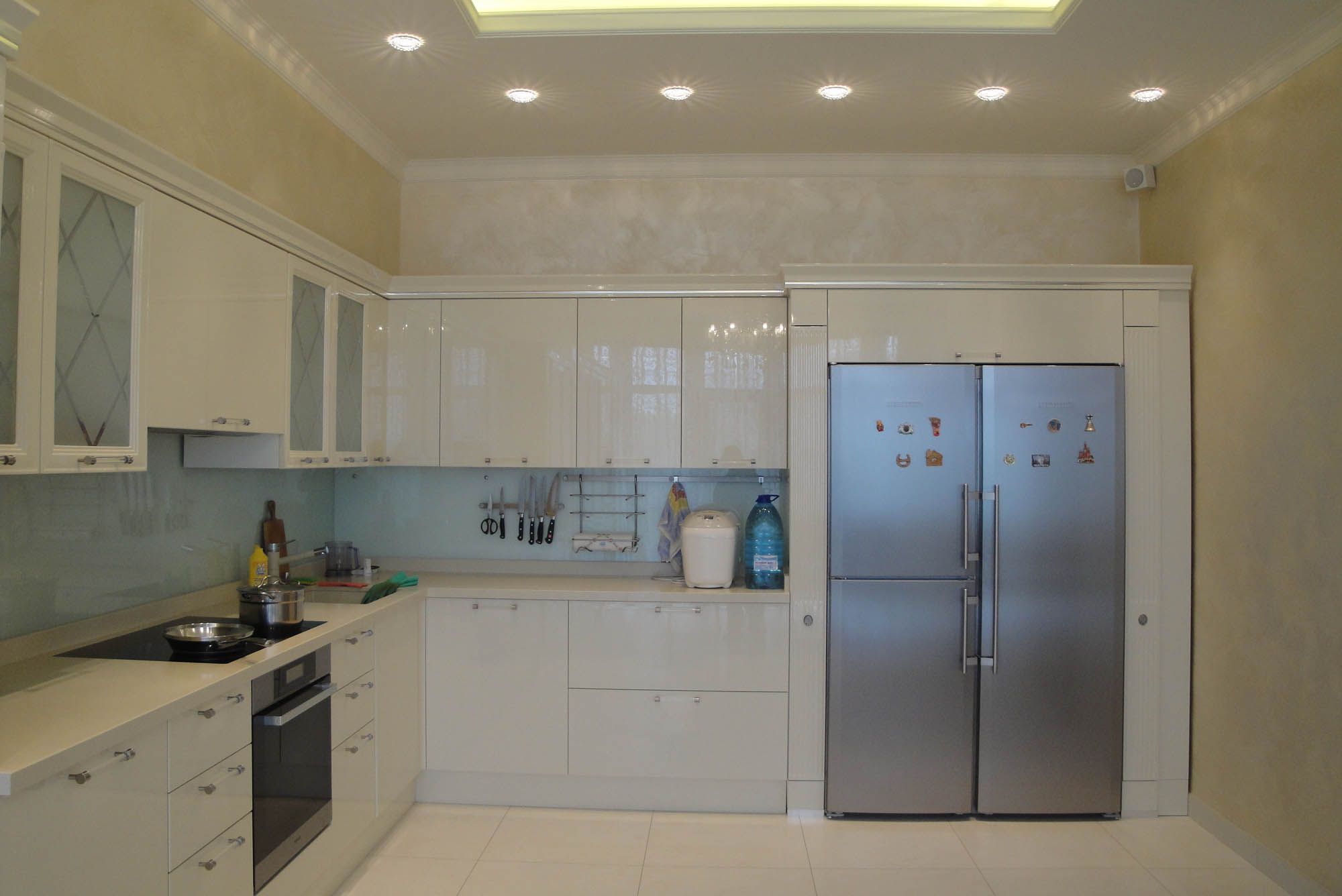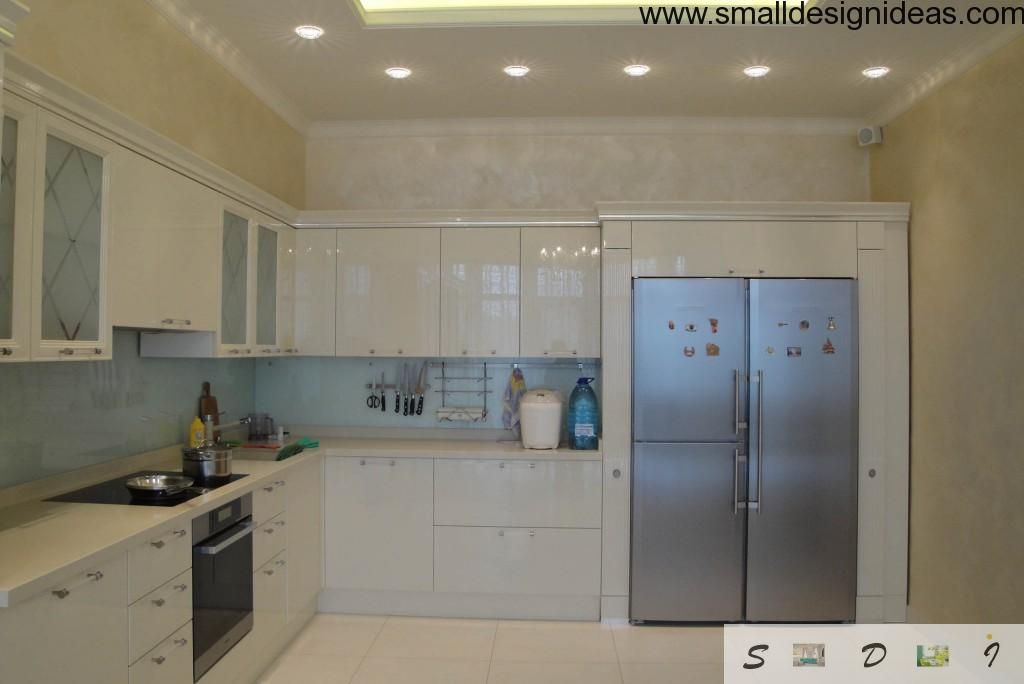 If it is decided to leave the dining area in the small kitchen, it can be positioned against the wall. We must not forget about minimalism in the interior, because the desire for it will visually enlarge the space and help to arrange space maximally functional.
Correctly selected kitchen furniture is the key to success
The main property, which furniture in the kitchen should posses, is functionality. Fortunately, now there are many furniture manufacturers producing it according to individual sizes and wishes of the customer. A real boon for the hosts will be folding chairs and a pull-out desk. The main criteria is that unfolding process should be as simple as possible. Otherwise, this furniture will bring more disadvantages than benefits.
If you are using a corner sofa, then it is provided with an opening seat, where you can put utensils used less frequently. Unusual decision will be pulled out boxes.
It`s desirable to have high kitchen set, again for reasons of economy of space. Upper cabinets can be used for small items or vases.
For household appliances, which is used often enough, it is better to provide a hinged shelf. Most often it is used for a microwave oven. It is admissible to have "penal". It does not take up much space, thanks to its height, and he could decently save space for various equipment. TV is best to be mounted to the wall with the brackets.
Do not forget about useful place on the windowsill
Owners of the large kitchens can afford to use the sill for breeding of flowers. If the kitchen has a size of 20 square feet, it is a luxury, because you can make a perfect work area from it.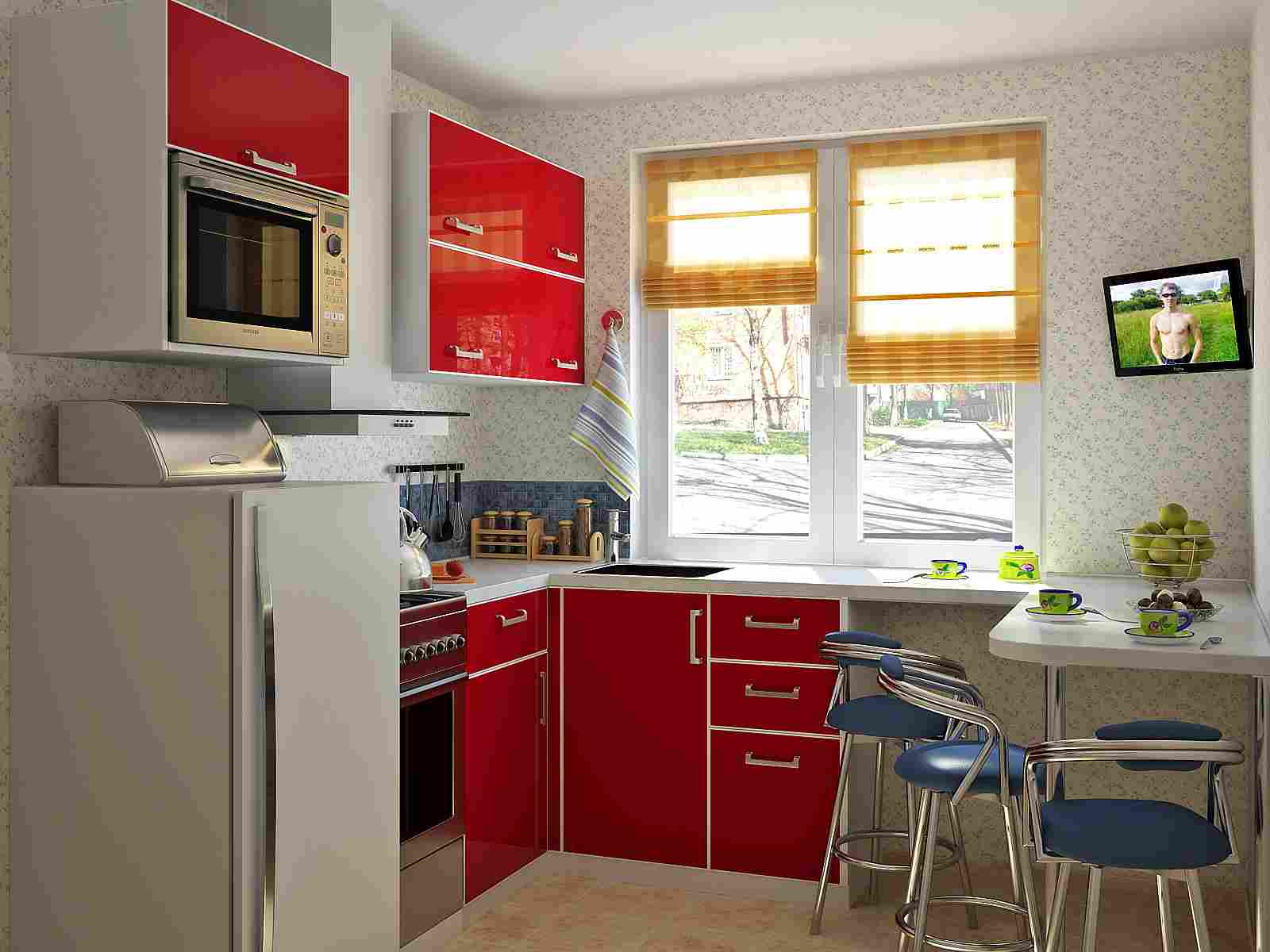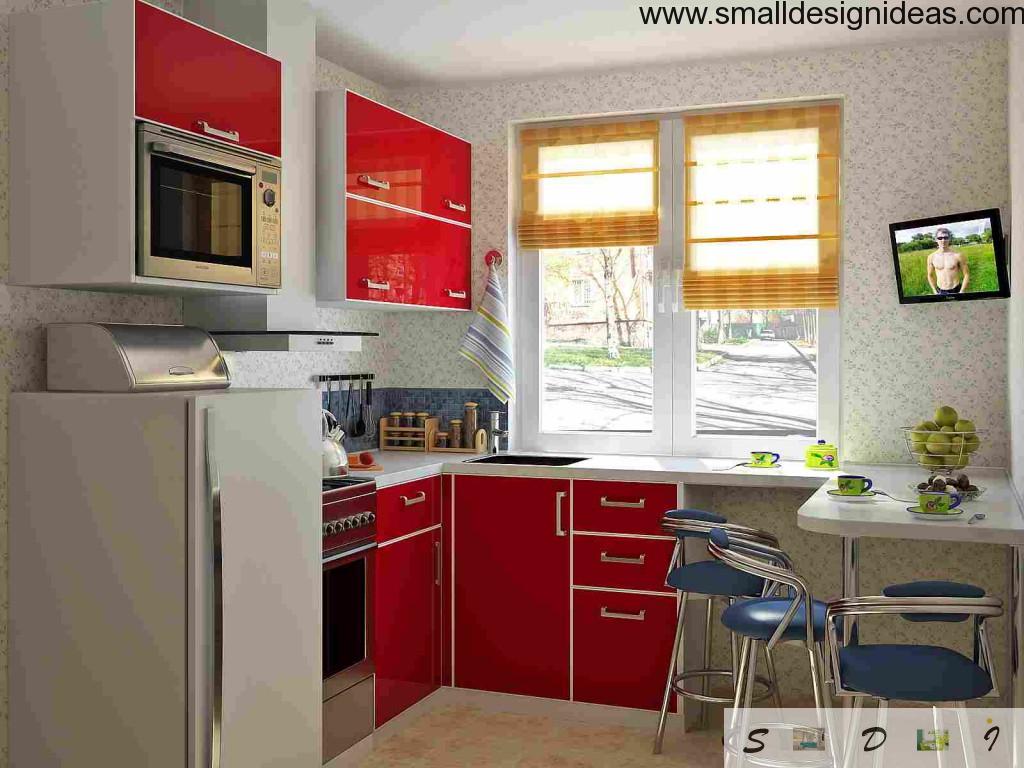 If the kitchen is equipped with modern plastic windows, then the problem is half solved, because they are already equipped with a wide sill. If the windows are old-fashioned, and window sill is narrow, it is possible to "extend" it with wooden panels. Appeared space can be used to install the microwave oven or turn in to the worktop, which is particularly convenient because artificial illumination is not needed during the daylight hours. Another option is to adapt this place for work, or make it a dining table. And if I were you I would note this useful design ideas as it is one of the most powerful small tips for tiny kitchen.
The colors and style ideas of the room
Even if the furniture is selected very competently and efficiently, all efforts will go down the drain without a properly structured colors. No less significance is the stylistic component. In general, for a small kitchen both classical and modern are suitable. The main thing is that the image should not be too pompous.
Stylists recommend to stop a choice on one of the following styles:
– Scandinavian style. At its heart lies light tint options, natural materials, ease of image;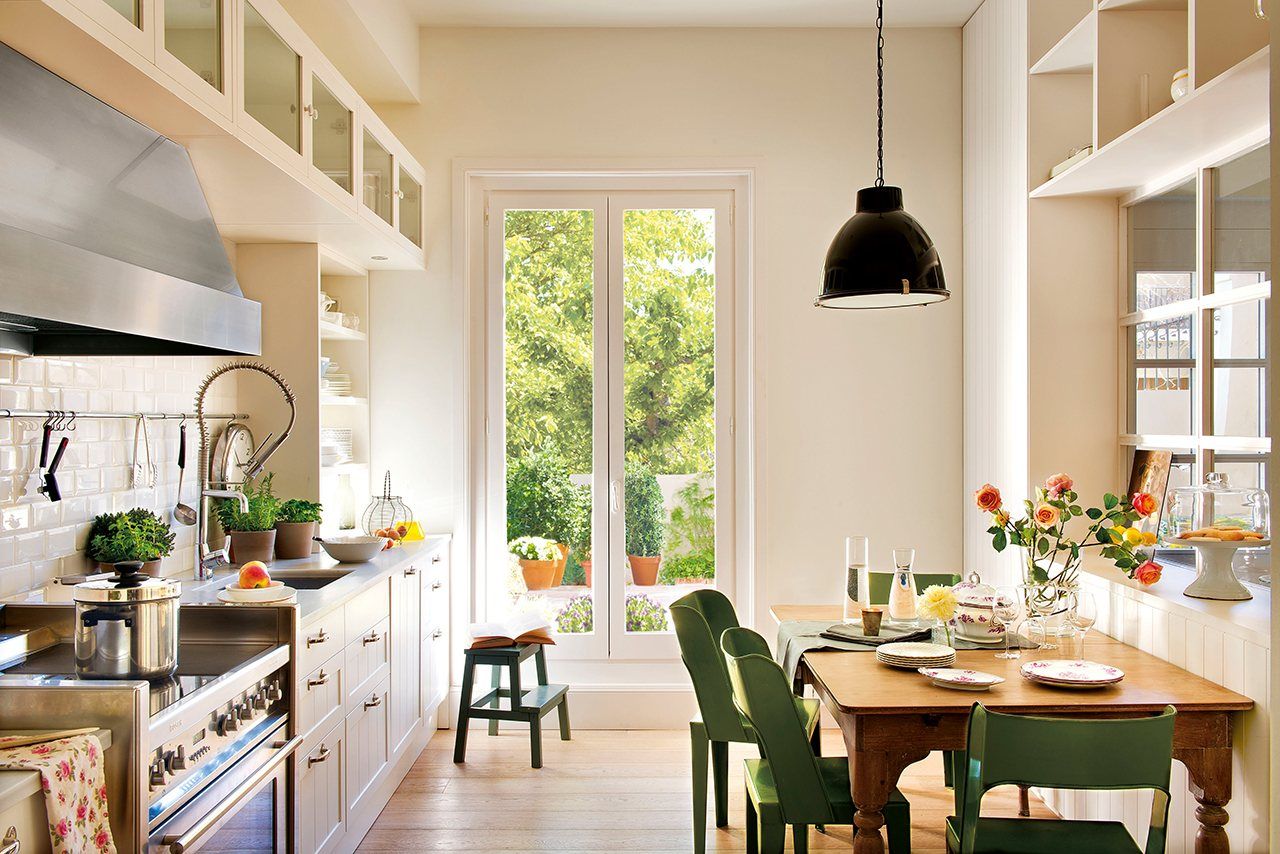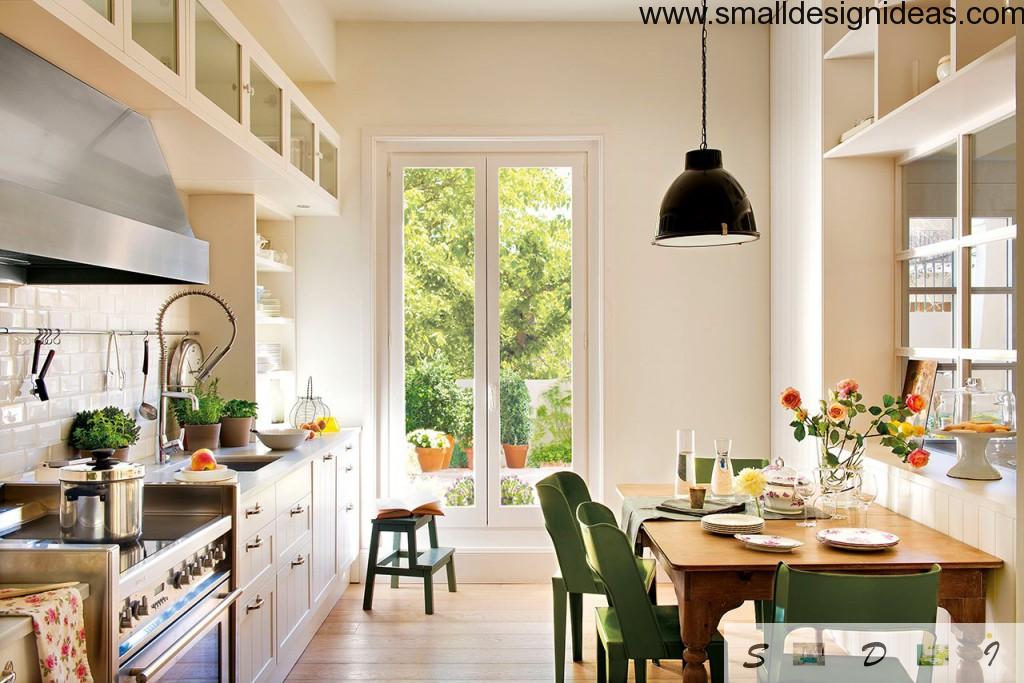 – Hi-tech. This style will suit the modern small kitchen with a variety of household appliances. It is characterized by vivid details from a metal, high-tech lighting, furniture glass;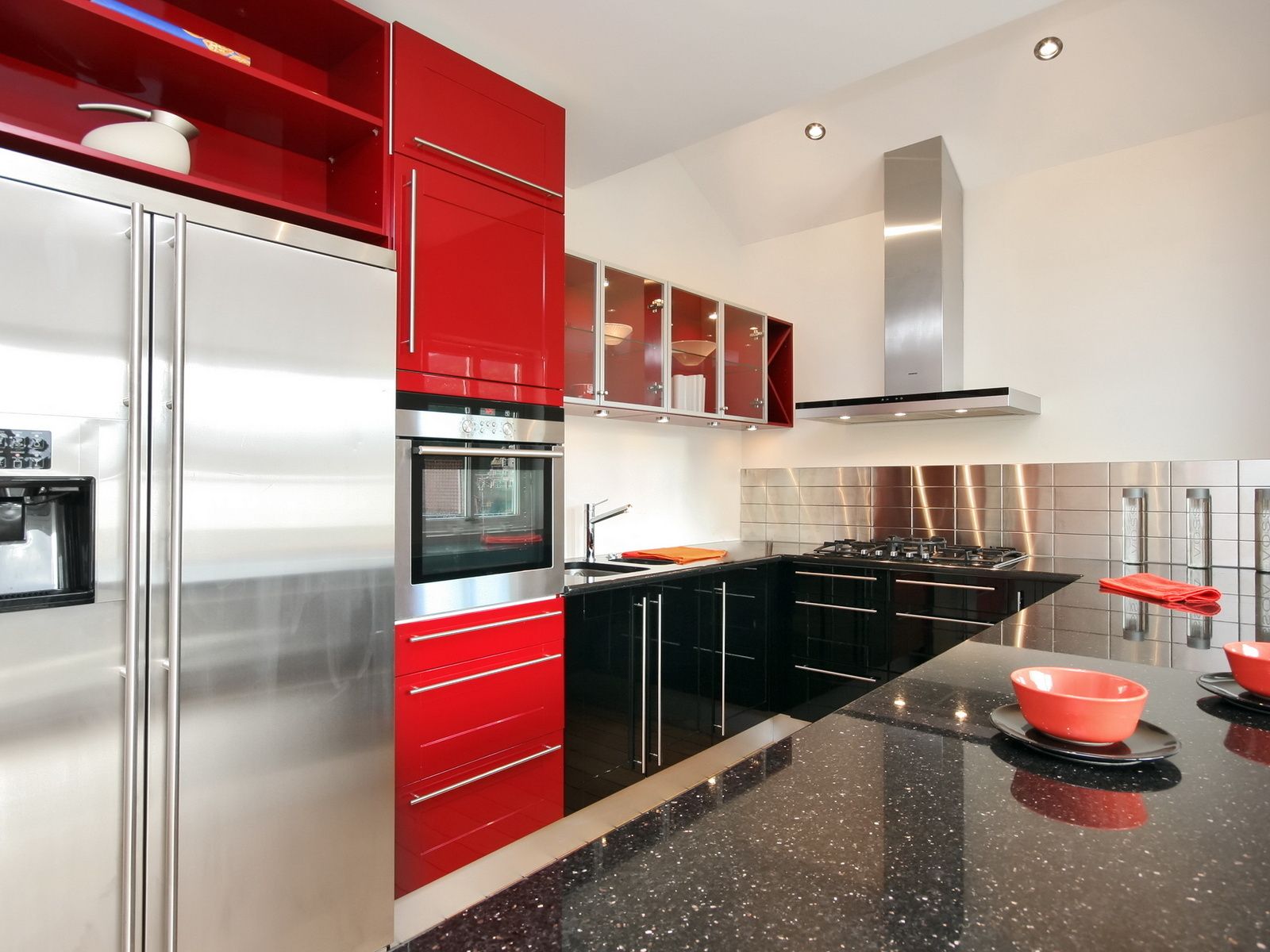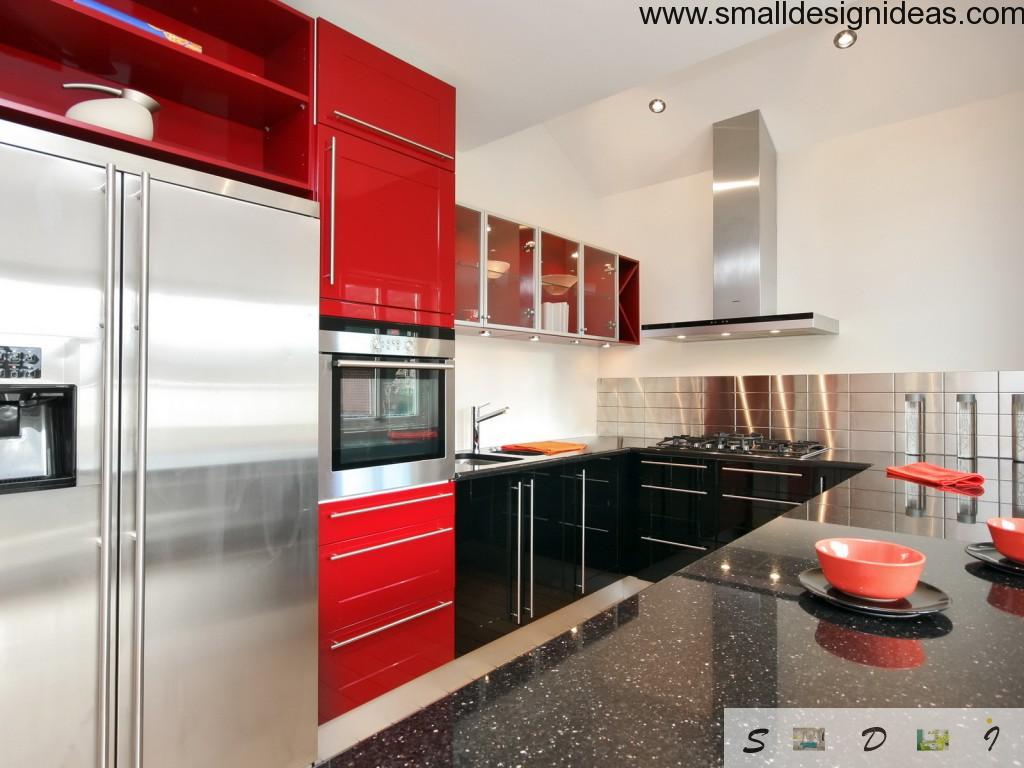 – Minimalism. A great option for those who like to get rid of unnecessary and inappropriate things in the interior.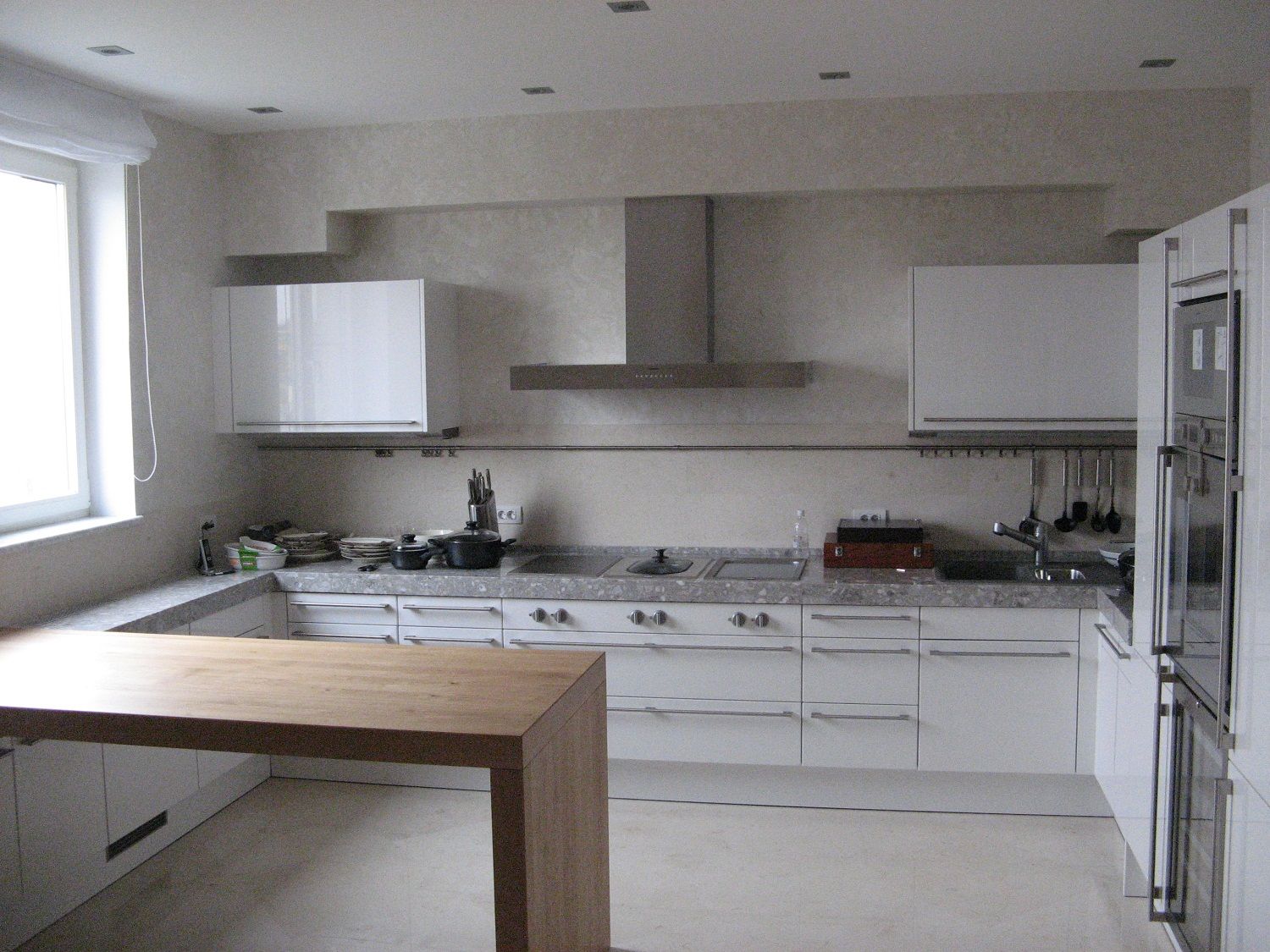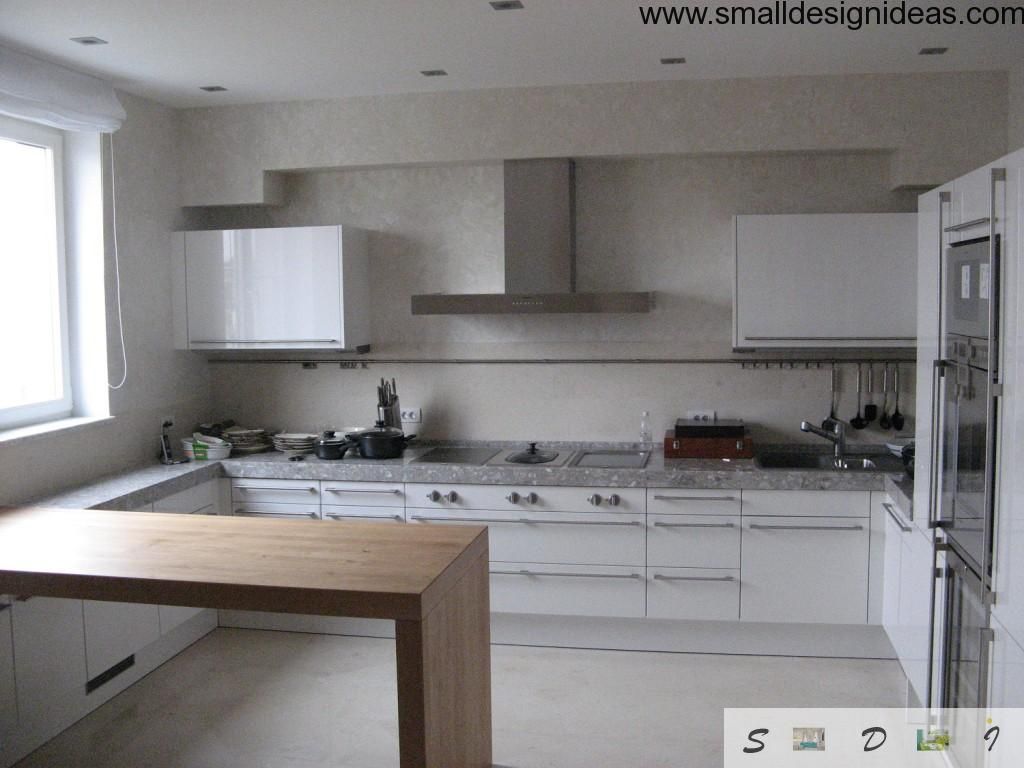 Regardless of the style choice, it is recommended to use light, gentle, pastel colors. It is they which will make the room cozy, will help visually expand it. Multilevel ceilings of bright colors are also able to visually enlarge the space. Colors in neutral shades are also suitable. For such an image not to be too boring and banal, it can be customized with a brighter decor elements (tea set, napkins, tablecloths and curtains).
Choosing bright colors, you need to think about, wouldn`t it look too intrusive, because the kitchen is a place to spent much of free time for any hostess. With today's huge selection of furniture, everyone can find a suitable option for the apartment, taking into account individual taste. Proper placement of furniture and nice colors, decorative elements will make even a small kitchen very rational and refined. Hope that our fresh small tips for tiny kitchen by arranging your cooking space will be useful and appropriate in your specific case.