If your apartment is quite small, you probably thought a lot of where to organize the leisure zone. The common living room is usually not enough, especially when you plan to retire and rest with your beloved one. The patio is the optimal place for relaxation and contemplating the surrounding landscape at the same time. Besides, it doesn't require much space in modern dwelling houses. We have gathered the top 10 small apartment patio ideas with photos that can inspire you of making a place to rest from some utility room or small balcony.
Contents:
The Patio at the Top of Residential Building
Many residential buildings have open-air spaces and common penthouses at the roof. So, why don't use such a possibility to turn the common space into a leisure place or barbecue zone for many people? Of course, this will not mean that this site is entirely yours, but you can share it successfully with the neighborhood. Be proactive, be creative, and even in the lack of space, it is possible to find a way to provide yourself with a comfortable patio.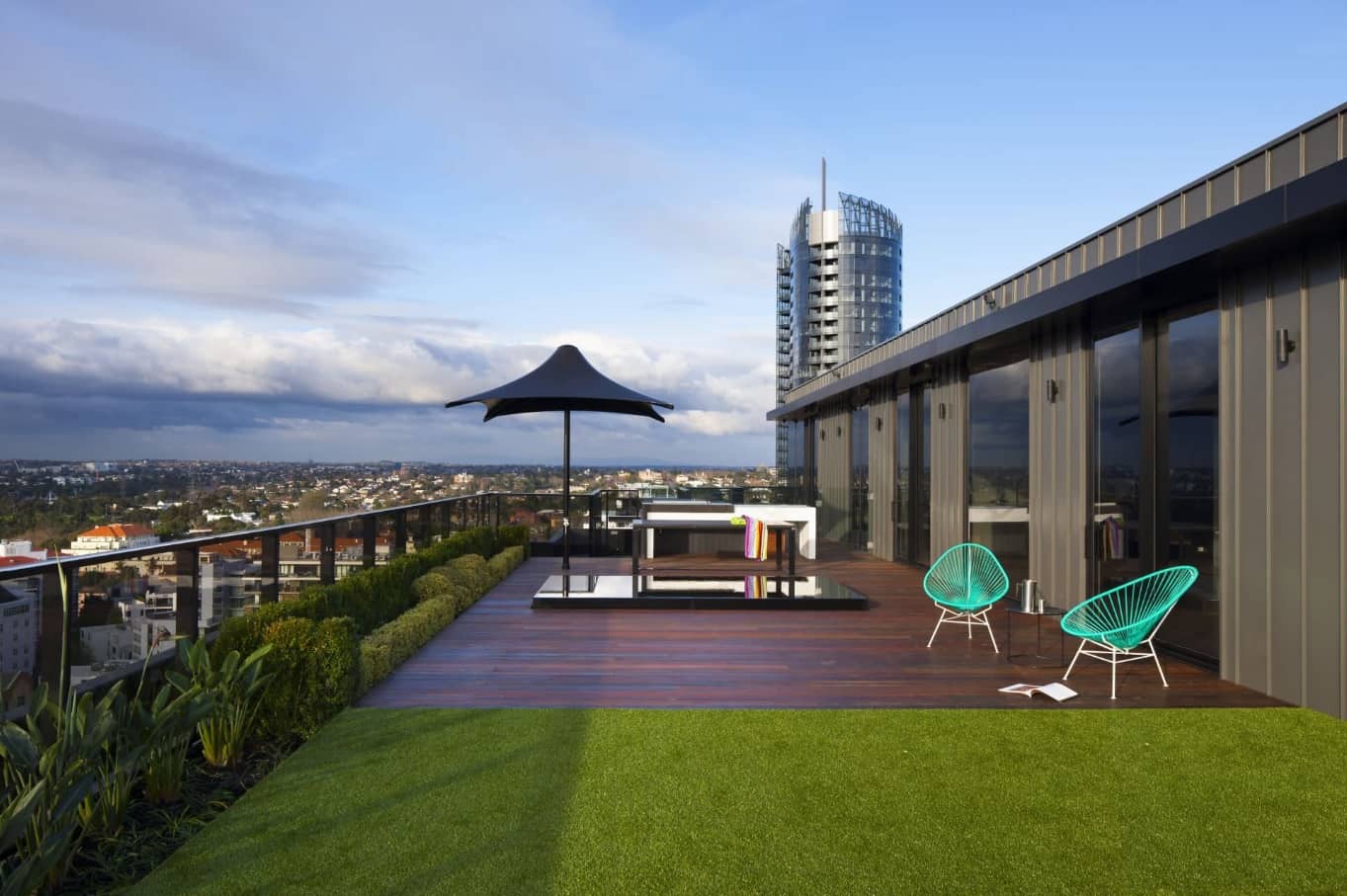 Using the Advantages of Architecture
Often, there are open terraces and balconies even in the small apartments and condos. Don't you have one? Then it is time to search for another place if you need the patio. Or.. some extravagant options will still be reviewed a little bit later. But if you have a loggia, balcony, or terrace, it will be much easier to organize a really nice summer patio. And also combine it with greenery right at the heart of urban jungles.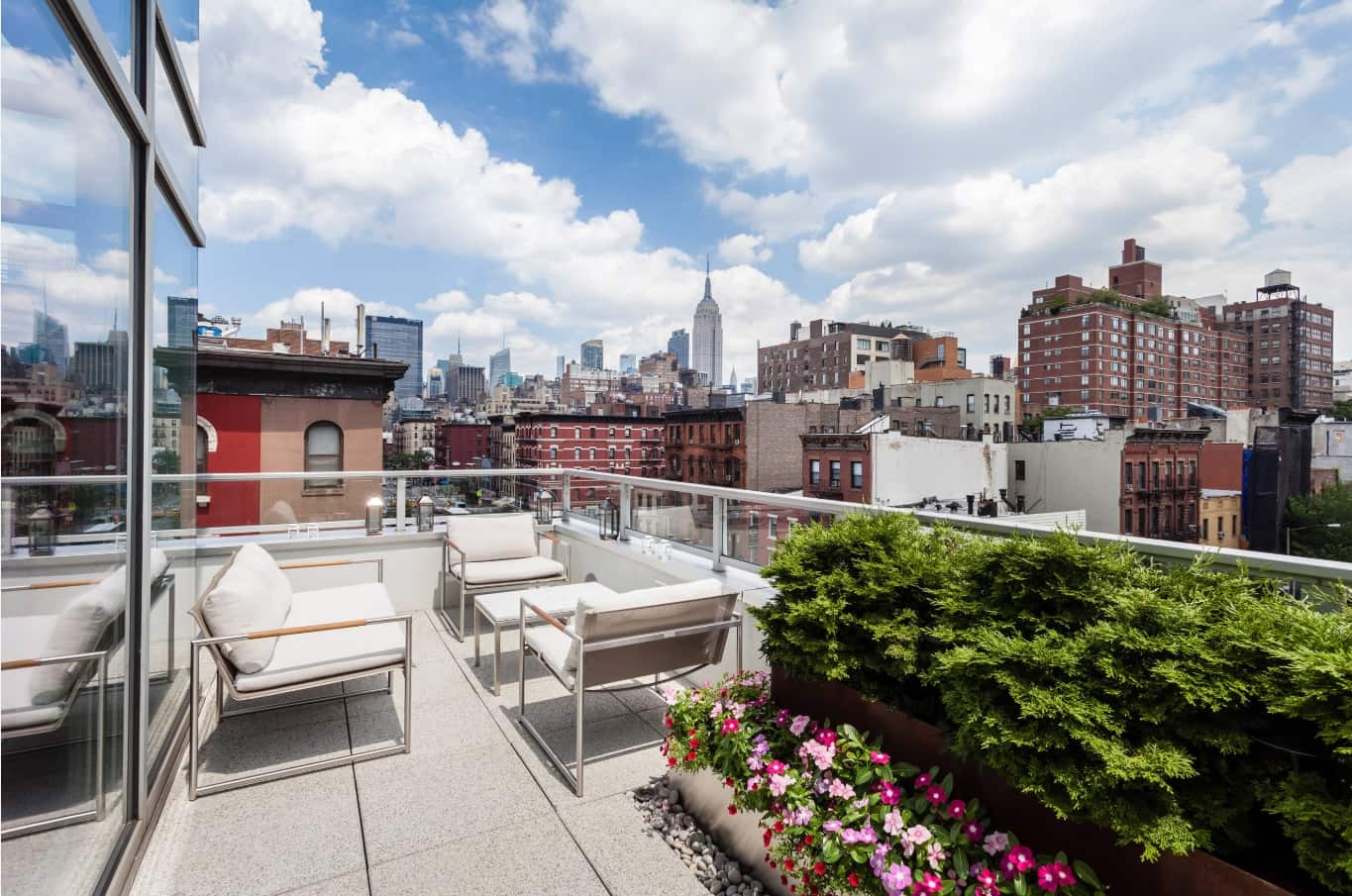 Of course, you can share a terrace with your neighbors and even arrange a small barbeque with an improvised kitchen. The ecological, fresh and cozy solution as well. Arrange it in the main style that corresponds to the overall style of the building. There is no need to sparkle with fancy and doing something garish and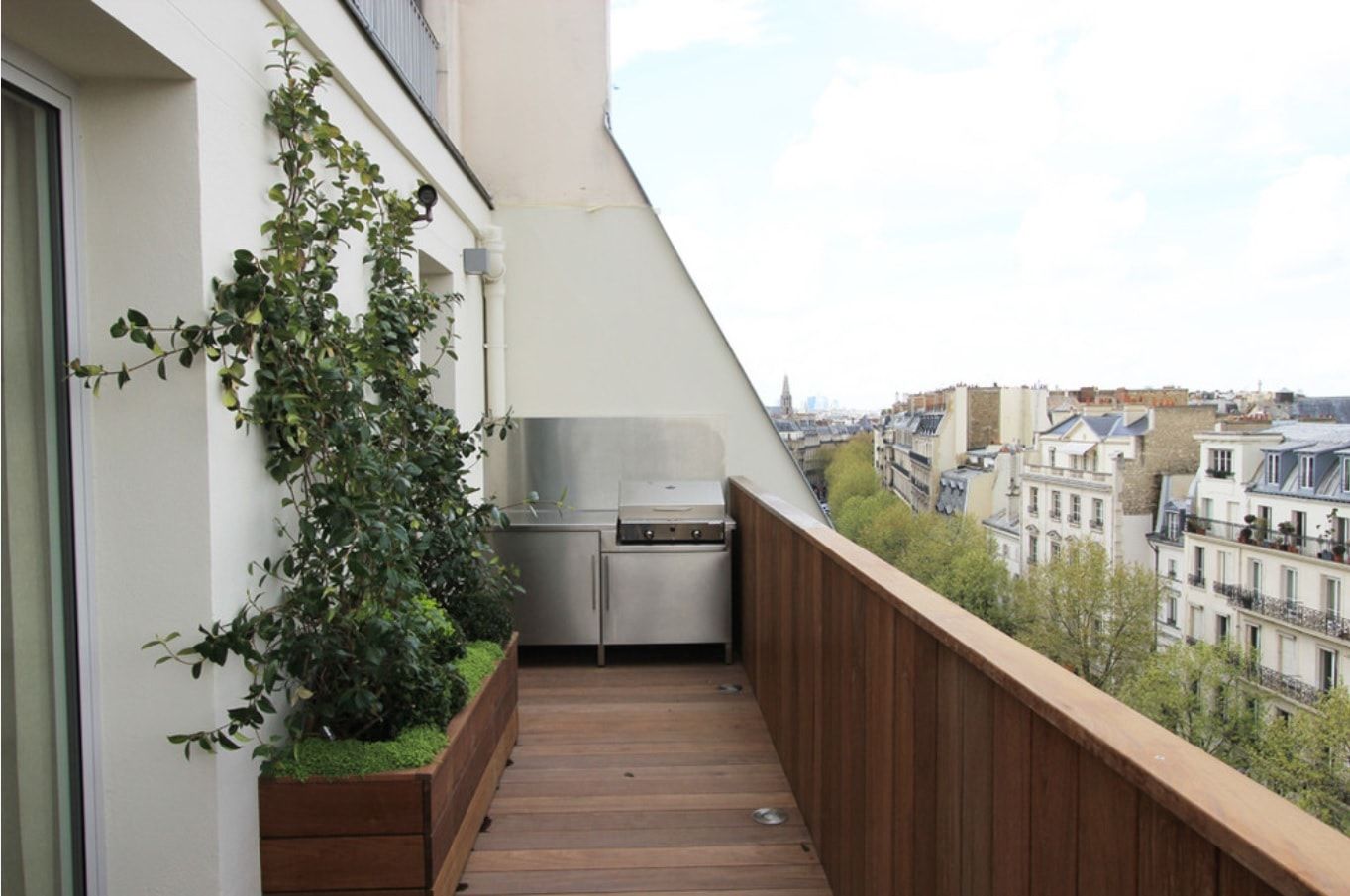 The option of making the common space available for group usage can be also applied to the backyard or landing of the apartment house. But this should not be a crowded place or а passageway.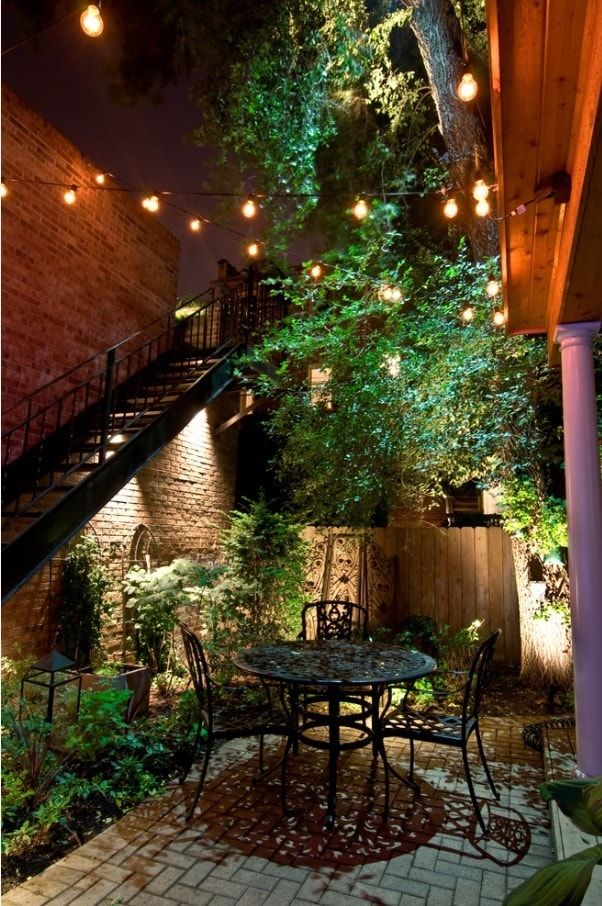 Greenery to Bring Nature
Eco style can appear as a spring of creative ideas to arrange the patio at the small apartment. If you have a big panoramic window, loggia, or just a sunny side, put some flower pots, green installations and the "live" corner is at your disposal. Arrange a small resting zone with the help of a round table and a couple of chairs (wicker or forged metal) and the patio is ready
Increasing the Loggia
If you have the loggia at your apartment, there are big chances that the wall separating it from the room is not bearing one. Therefore, you can be successfully move and have the opportunity to arrange a real open-air patio at the newly constructed terrace. However, it is strongly recommended to consult with experts concerning any manipulations with architecture.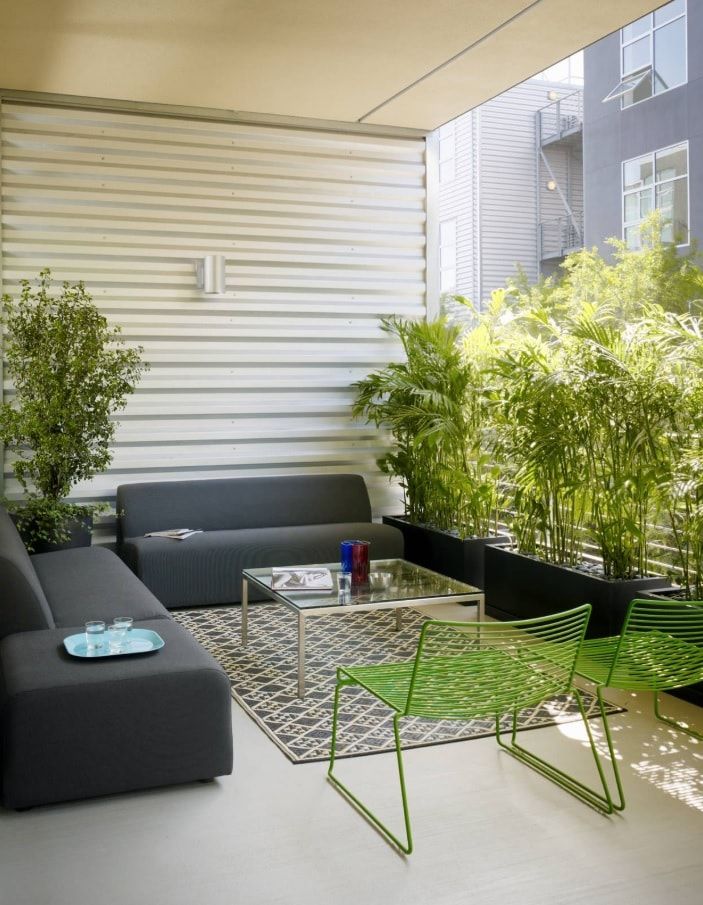 But having a terrace is a real pleasure as you be able to locate there a sunbed or a couple at once. Just think about the possibility of taking a sunbath at the heart of megapolis when reading a book or chatting with someone.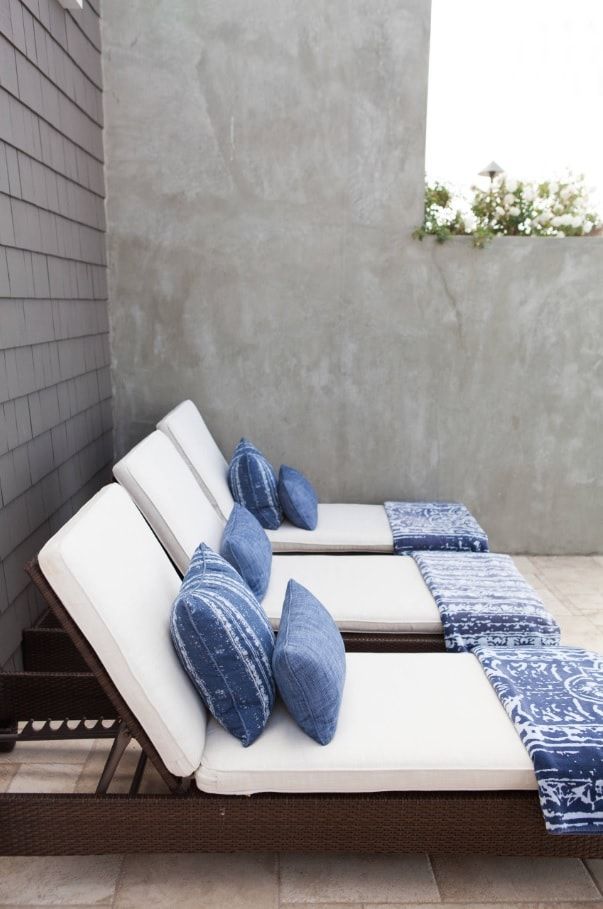 You can remove the common wall with balcony or loggia at all. This will give you the prolonged common space and sense of the "infinite room". Especially if the terrace has a railing and glass inserts. It is just some awesome option, but it also requires technical consultations and permissions.